With Labor Day around the corner, we are rounding up some of the most incredible menu ideas to make your life easier!
Cafe Delites has your Labor Day long weekend menu planning covered — from start to finish. From starters and appetizers, to mains with sides, and cocktails and desserts — a variety of everything for everyone!
Entertain with ease and in style! Email your friends and/or family members the recipes you want at your Labor Day party and get them to join in on the fun and bring a dish. Take the pressure off… put your feet up, and enjoy your weekend!
Happy Labor Day!
REMEMBER: TO SEE A RECIPE, CLICK ON THE IMAGE OR THE LINK ABOVE IT!
Appetizers/Starters: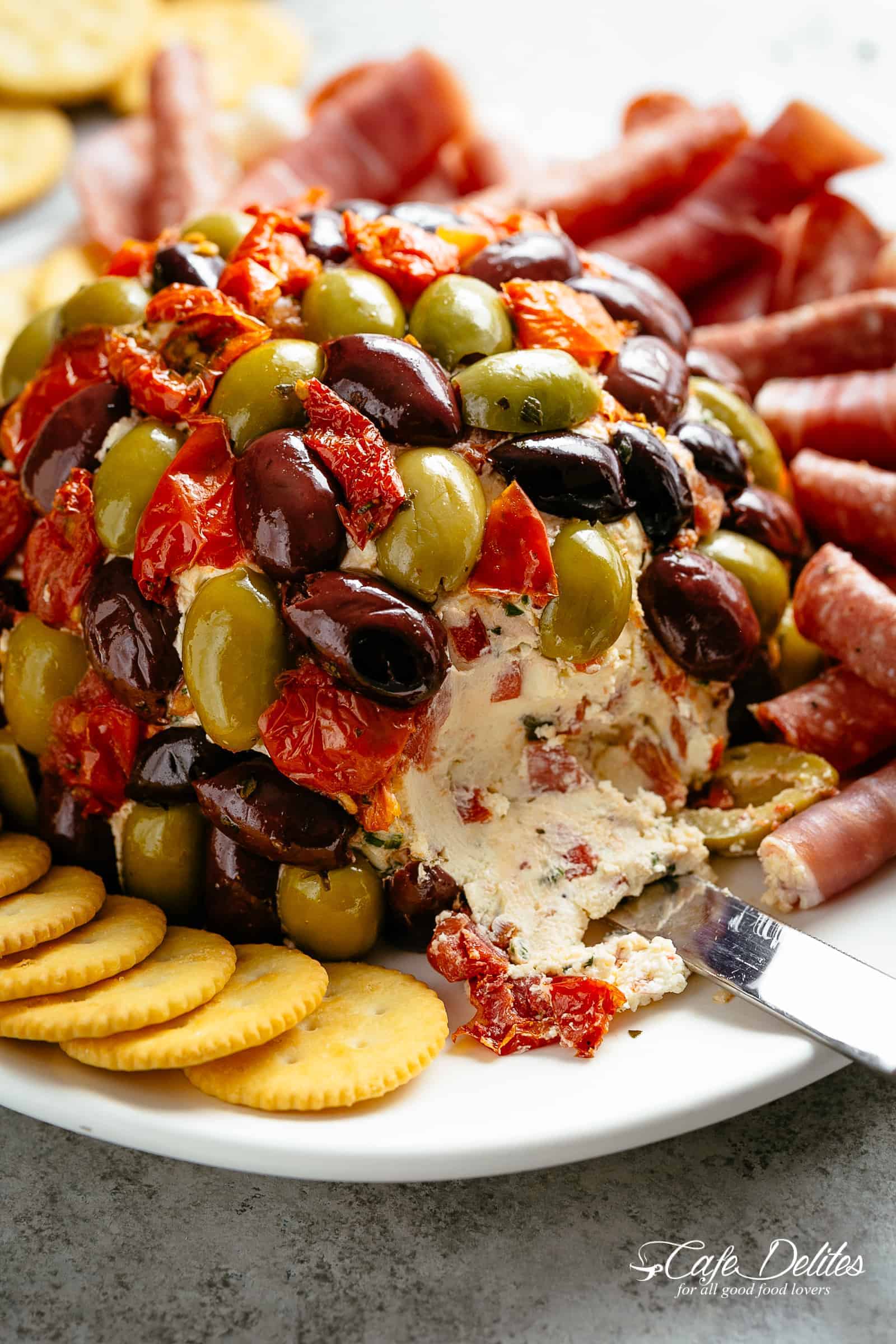 Guacamole is so easy to make and better than anything found in a jar.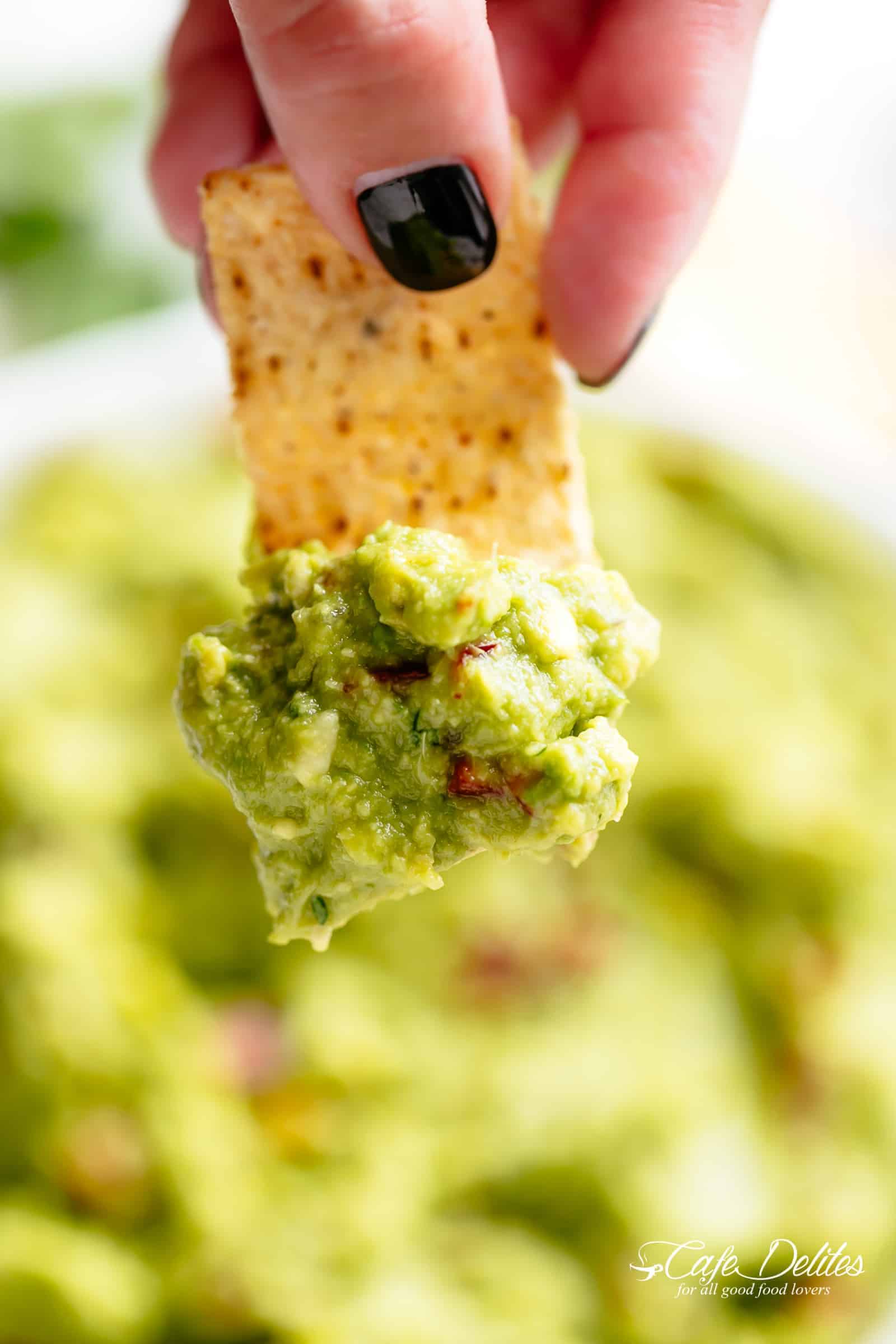 Crispy Buffalo Chicken Wings are baked — not fried — using one ingredient to fool any deep fried buffalo wing fan!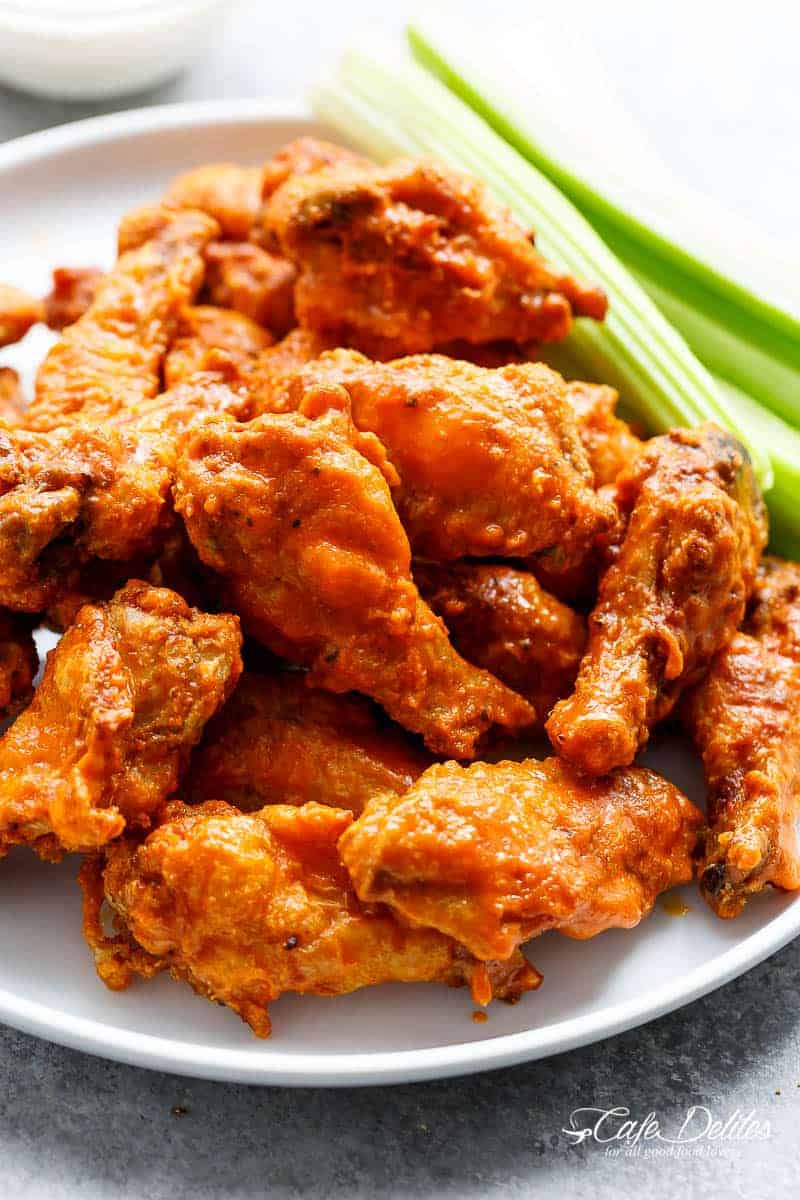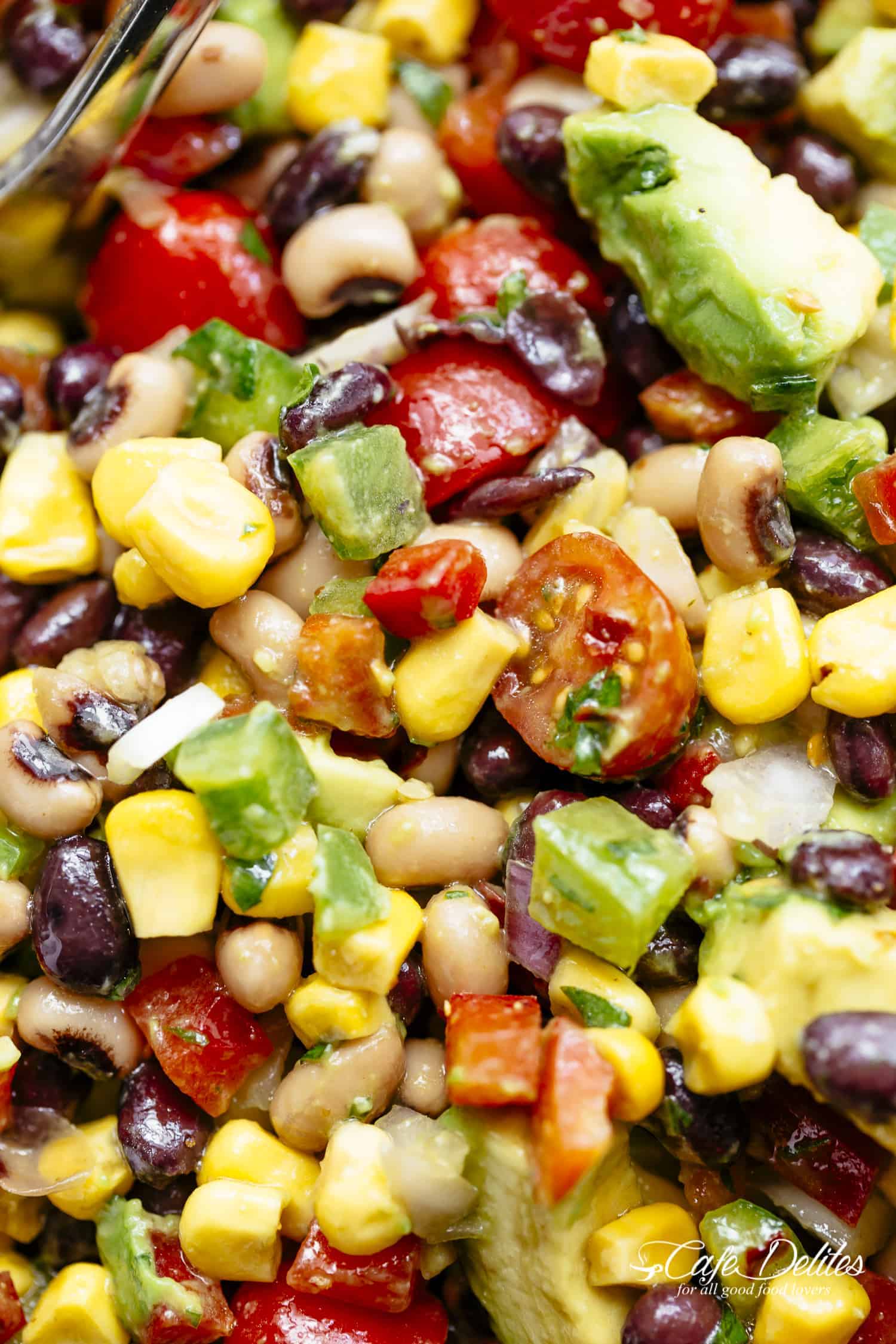 Cheeseboard to kick off your day/night.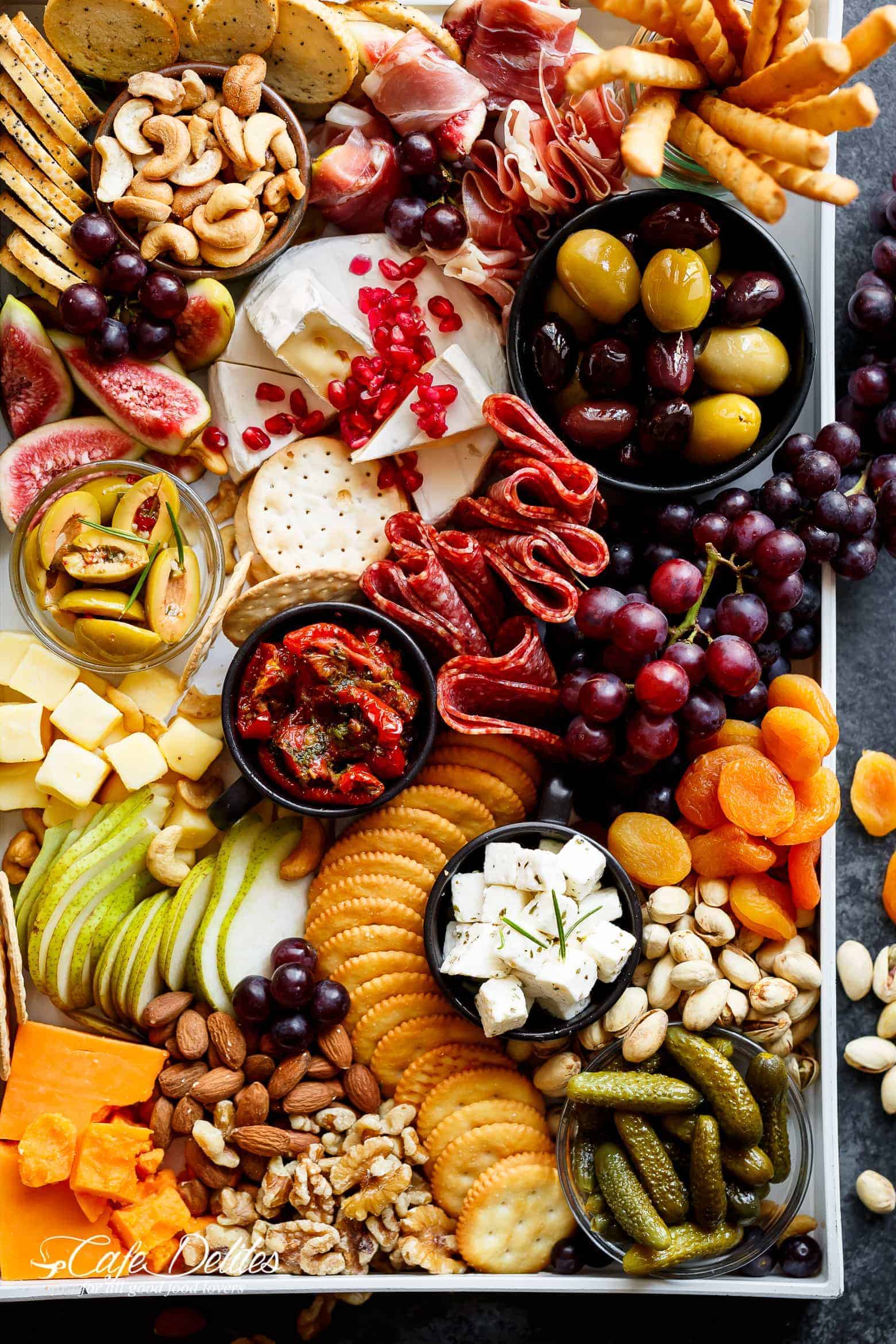 Skillet Spinach Bacon Artichoke Dip is a hit! With minimal ingredients and topped with crispy bacon, what's not to love?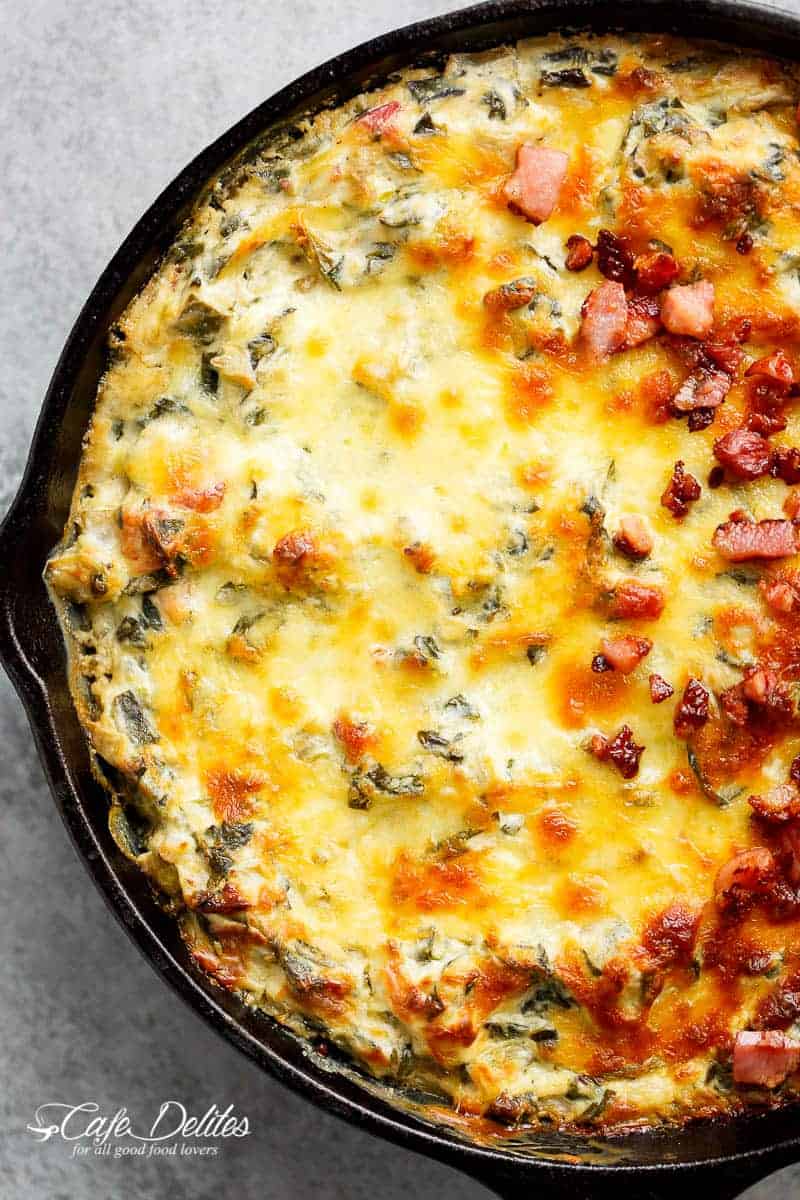 Pico de Gallo is a super easy to make fresh tomato salsa you can serve with anything.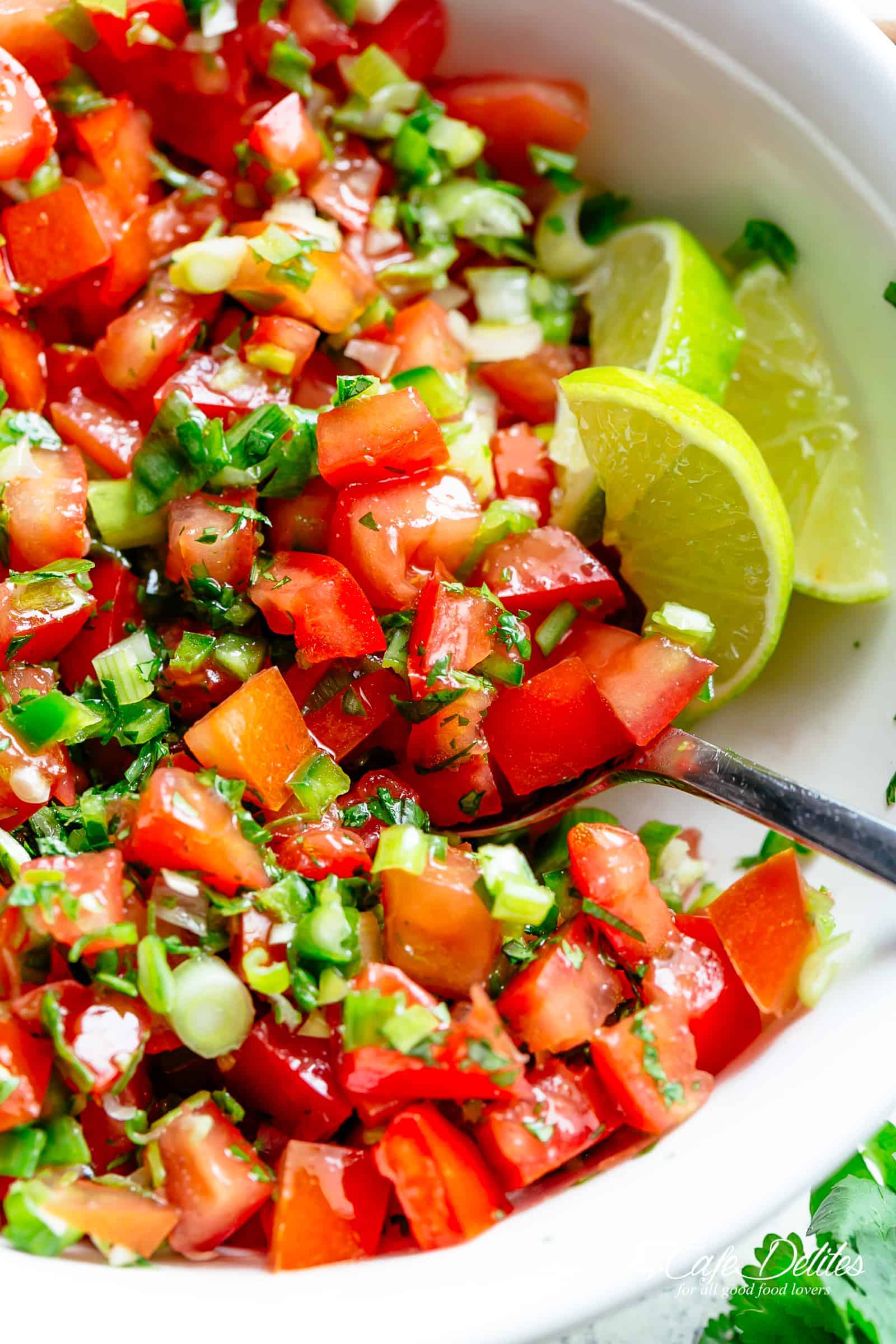 MAINS: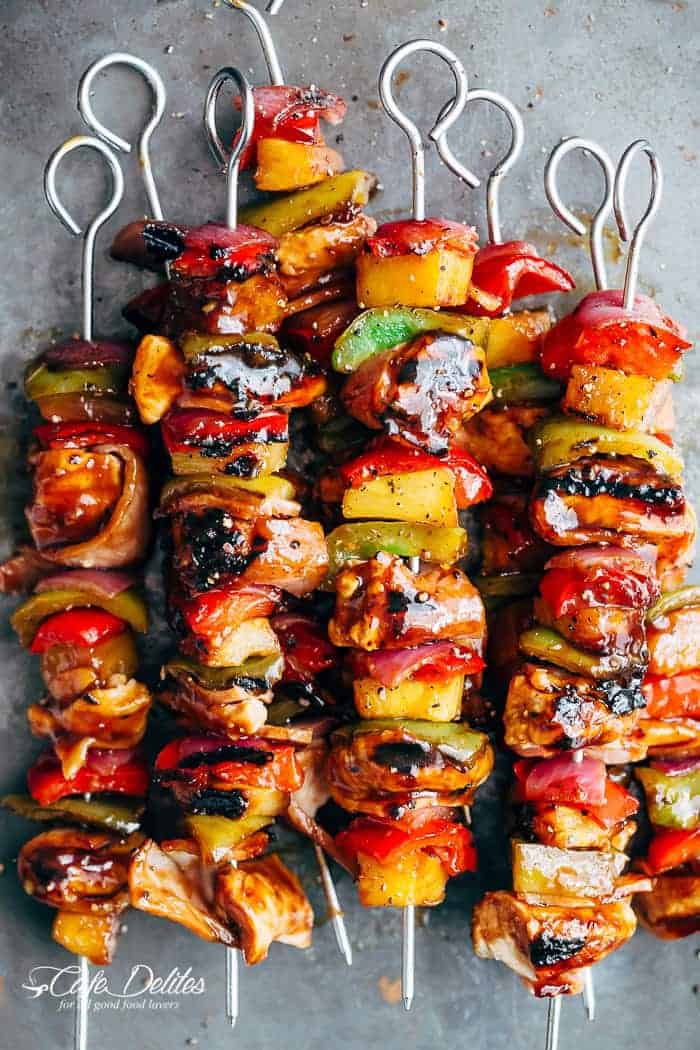 Garlic Butter Grilled Steak & Shrimp is ready on the table in less than 15 minutes. Easy to make and PERFECT for the barbecue, or grill inside using a grill pan.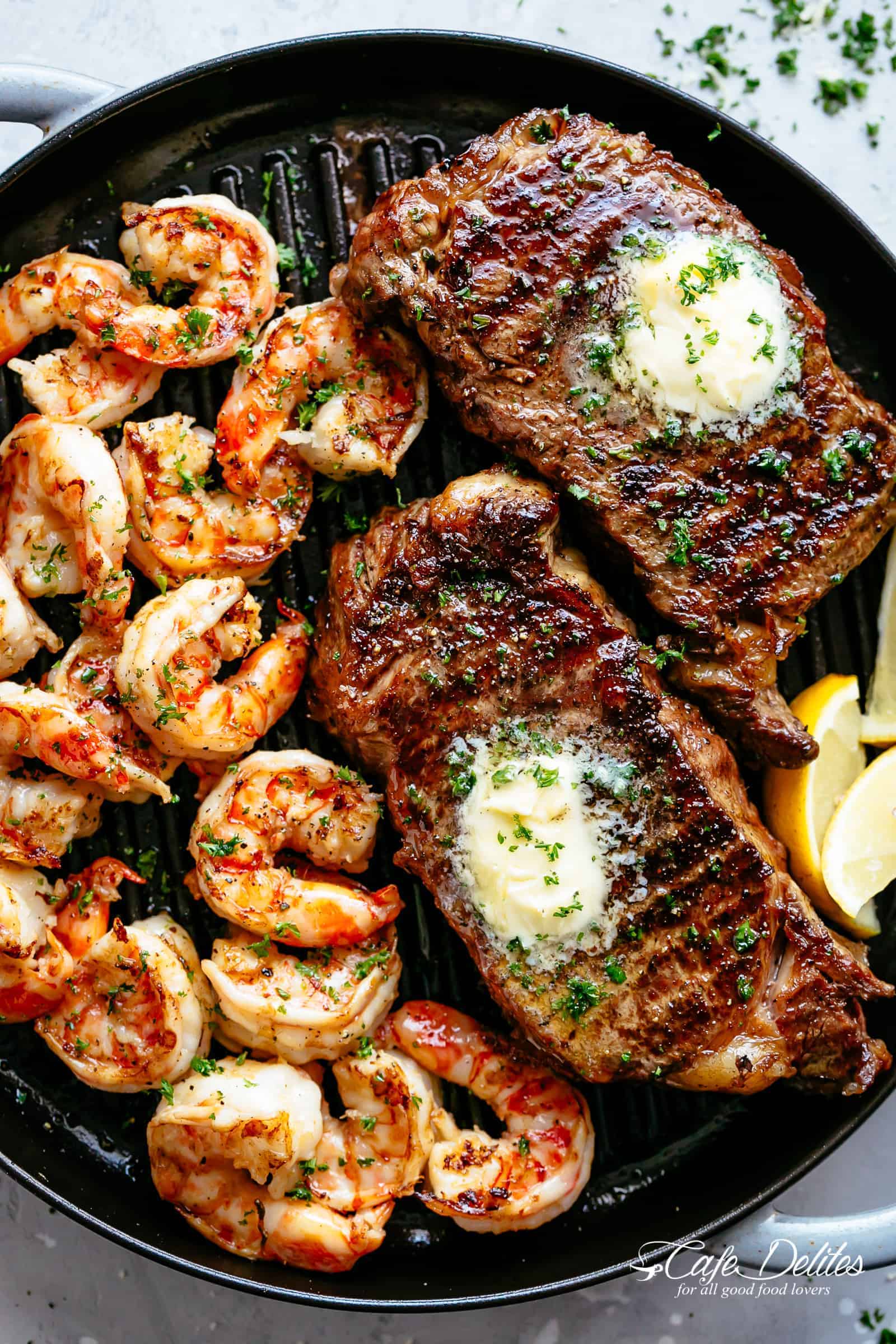 Honey Garlic Salmon In Foil is easy to throw together with a delicious 4-ingredient honey garlic butter sauce.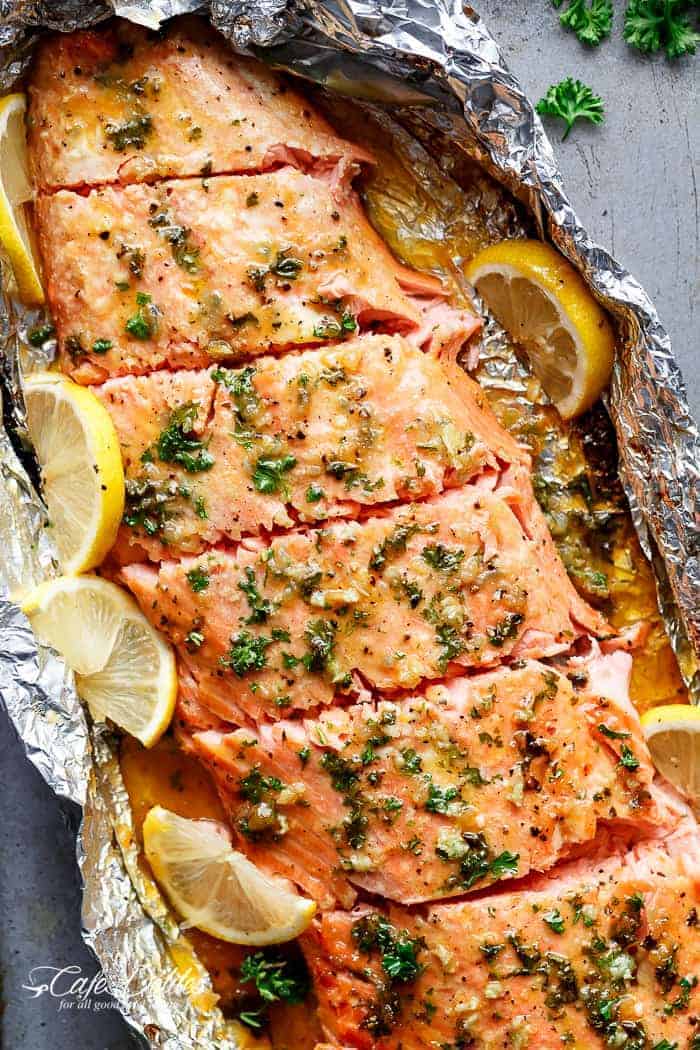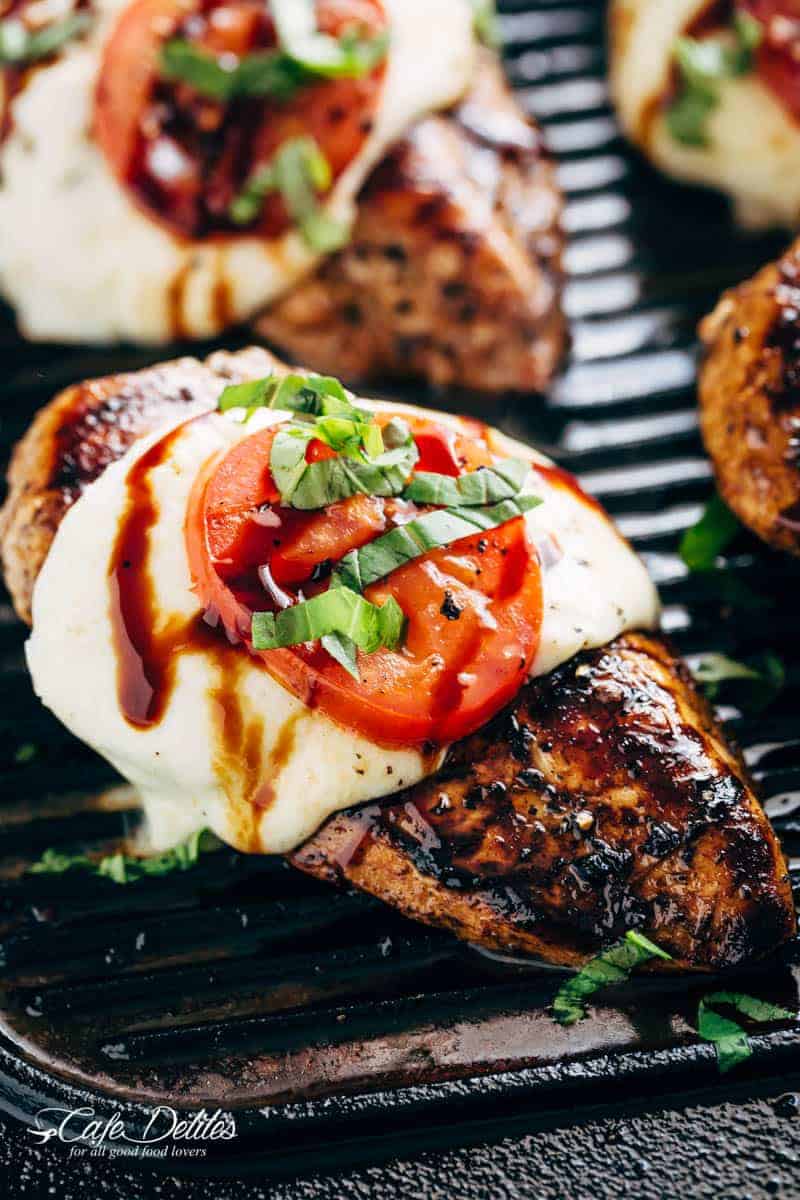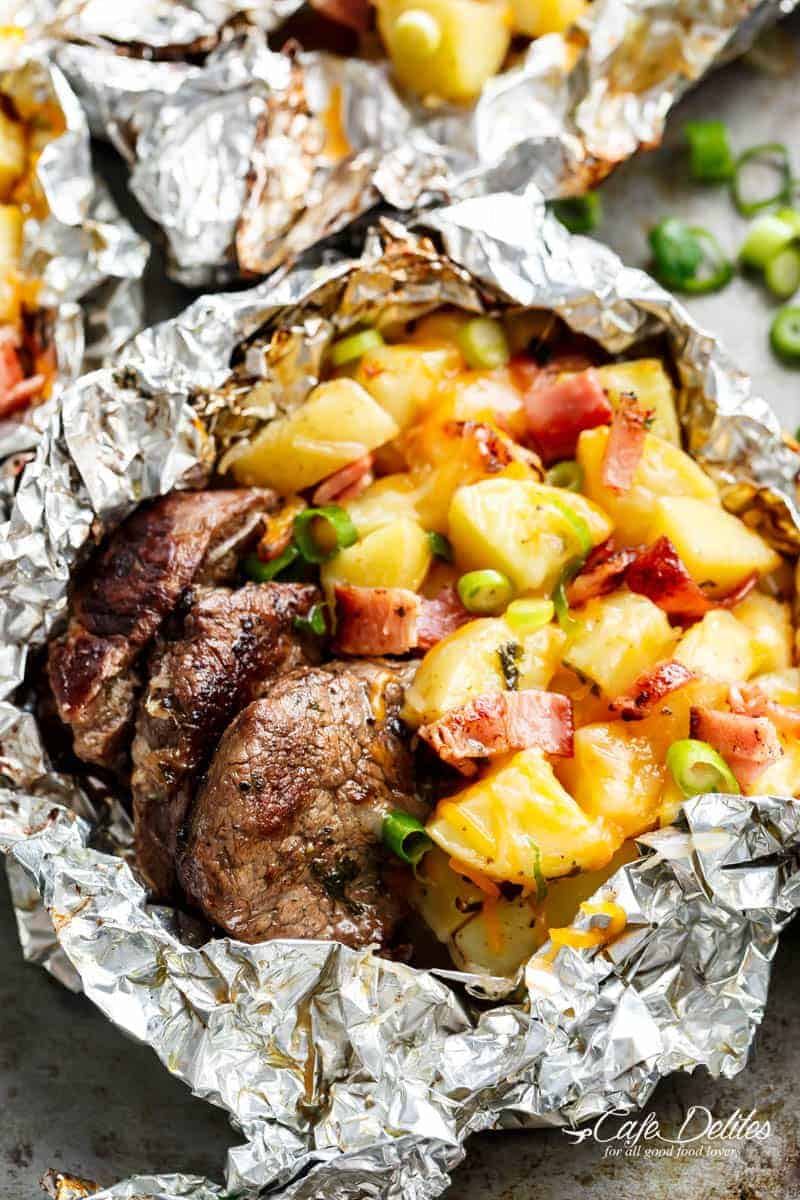 Oven Barbecue Ribs OR Slow Cooker Ribs slathered in the most delicious sticky barbecue sauce with a kick of garlic and optional heat!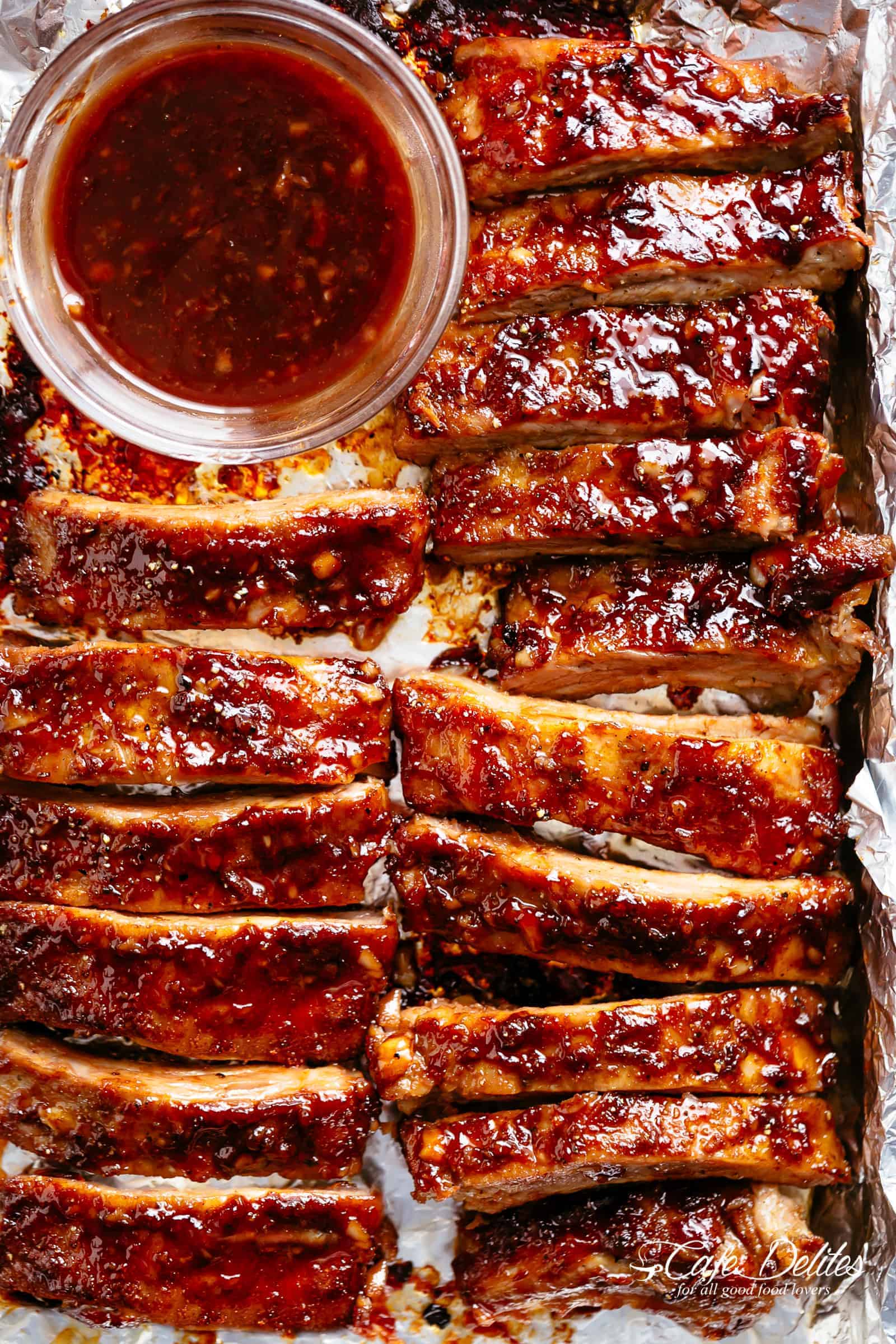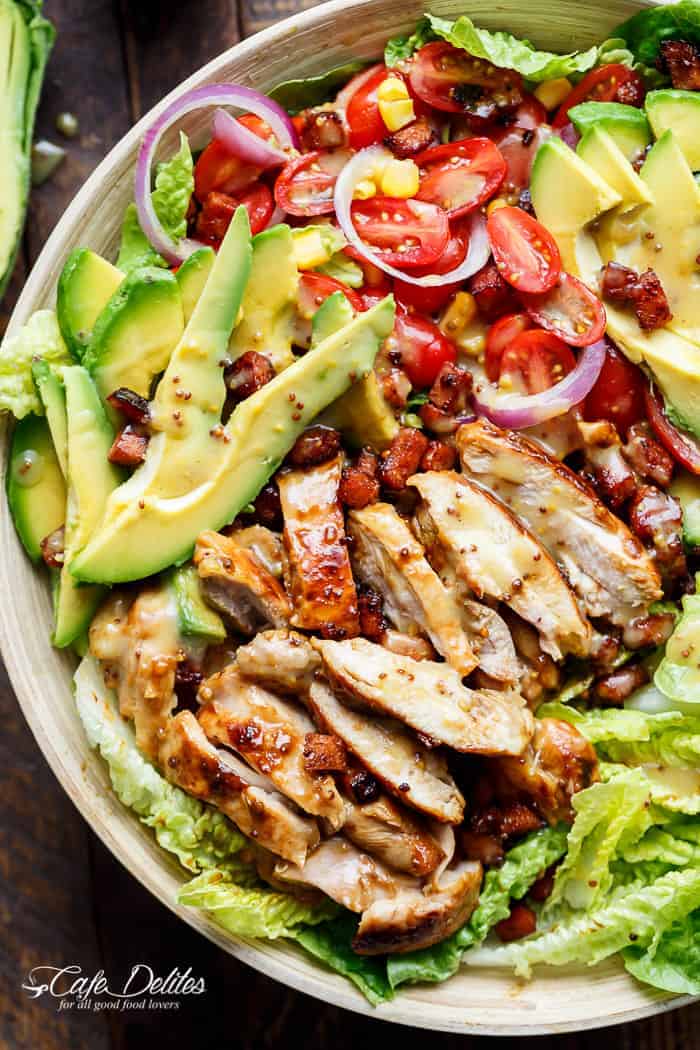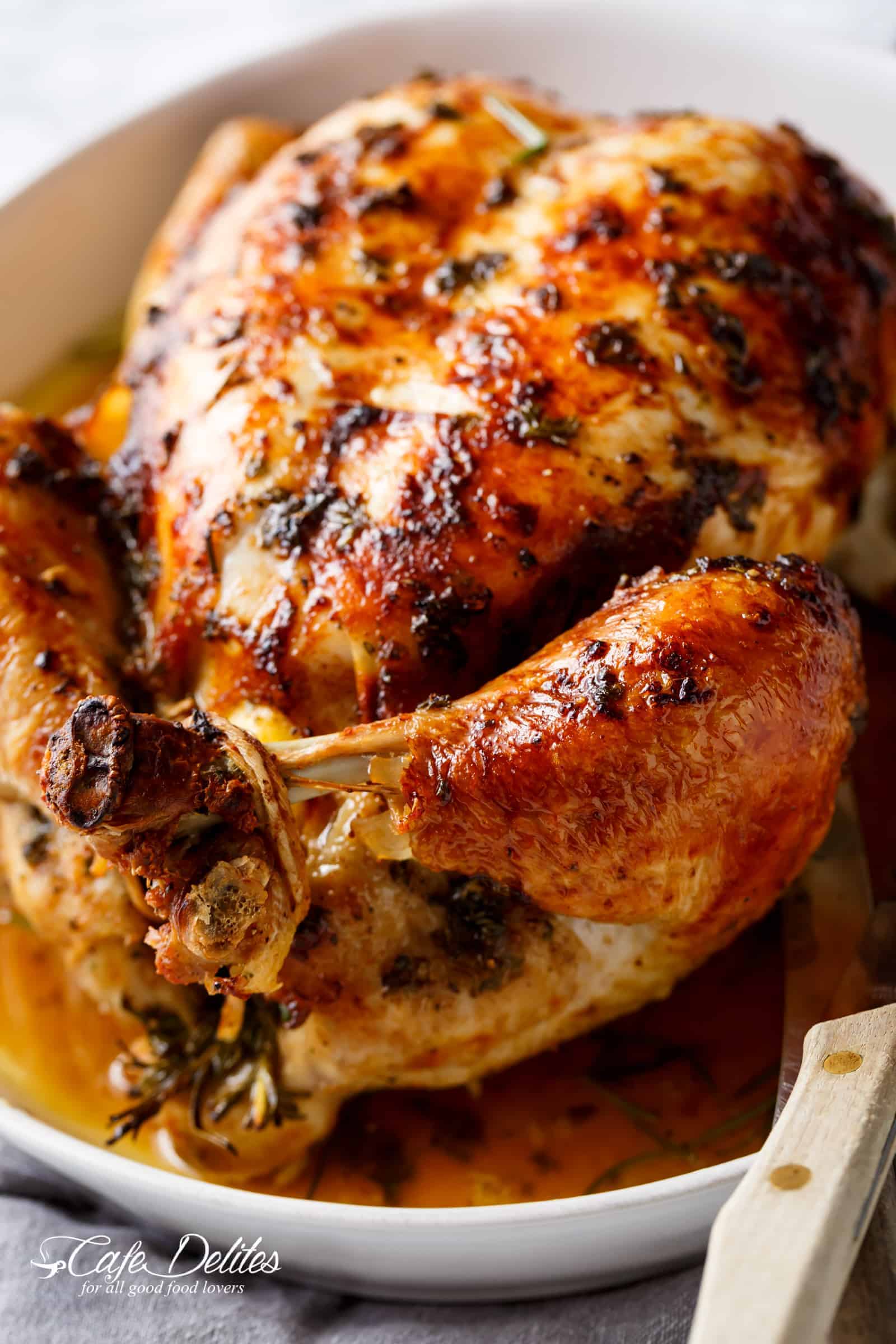 Shrimp Avocado Crostini would have to be the next best thing to garlic bread!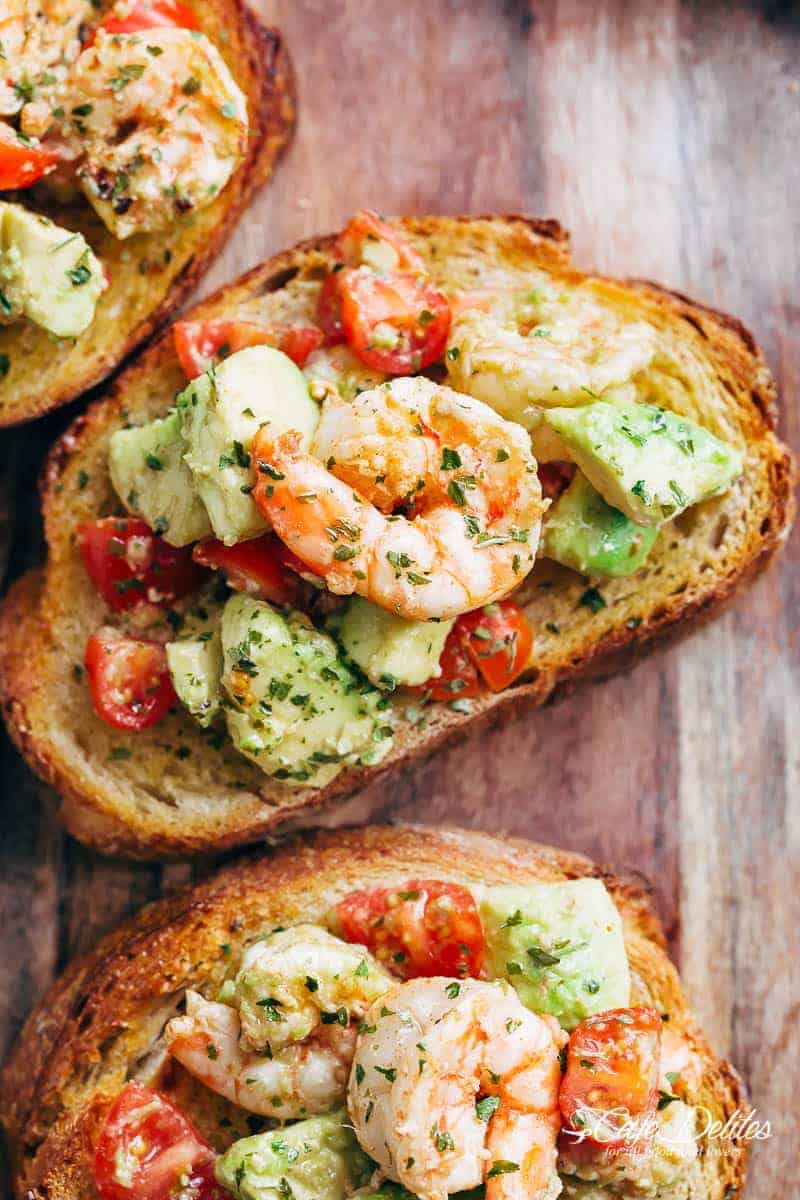 Carne Asada prepared with a deliciously easy and authentic marinade.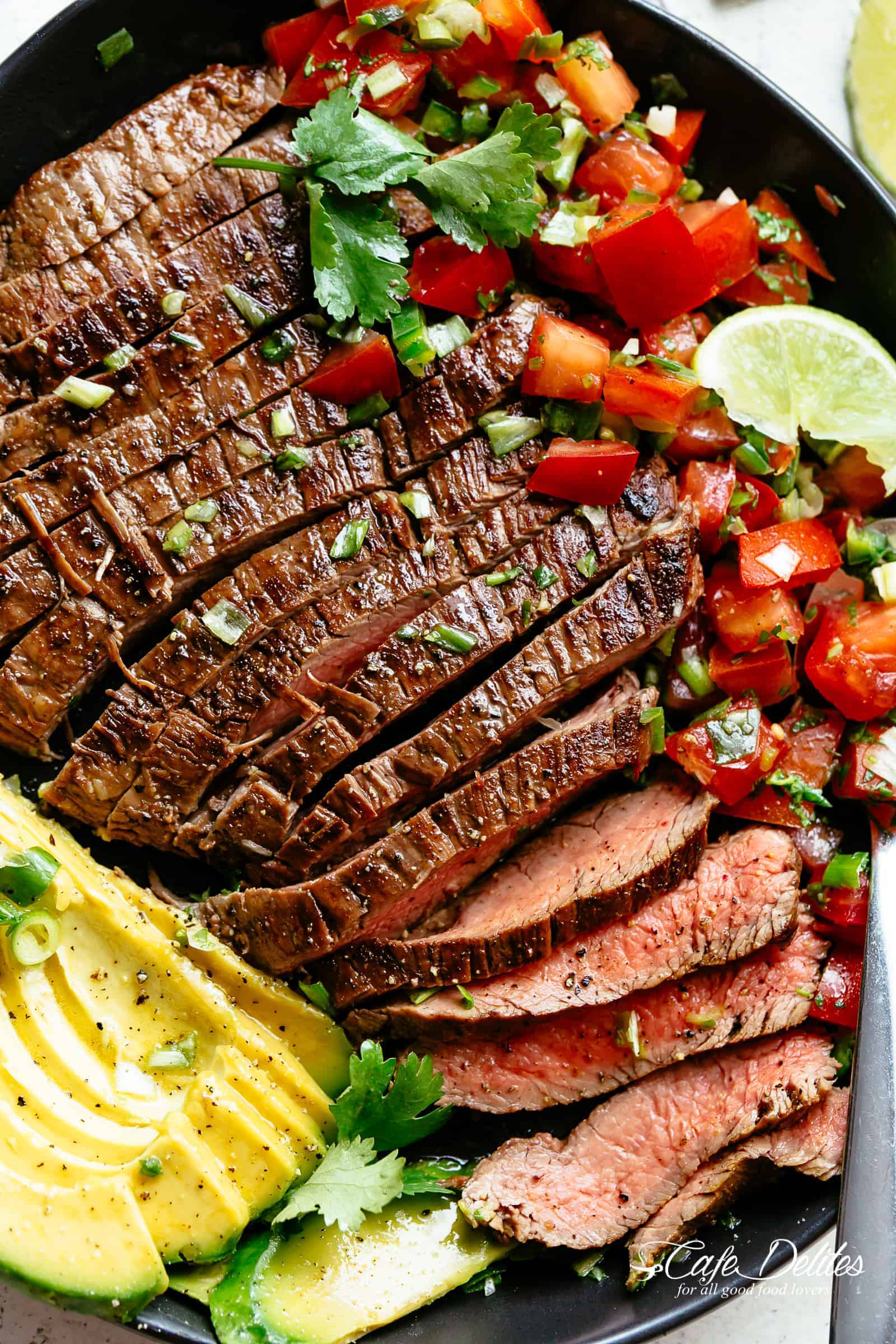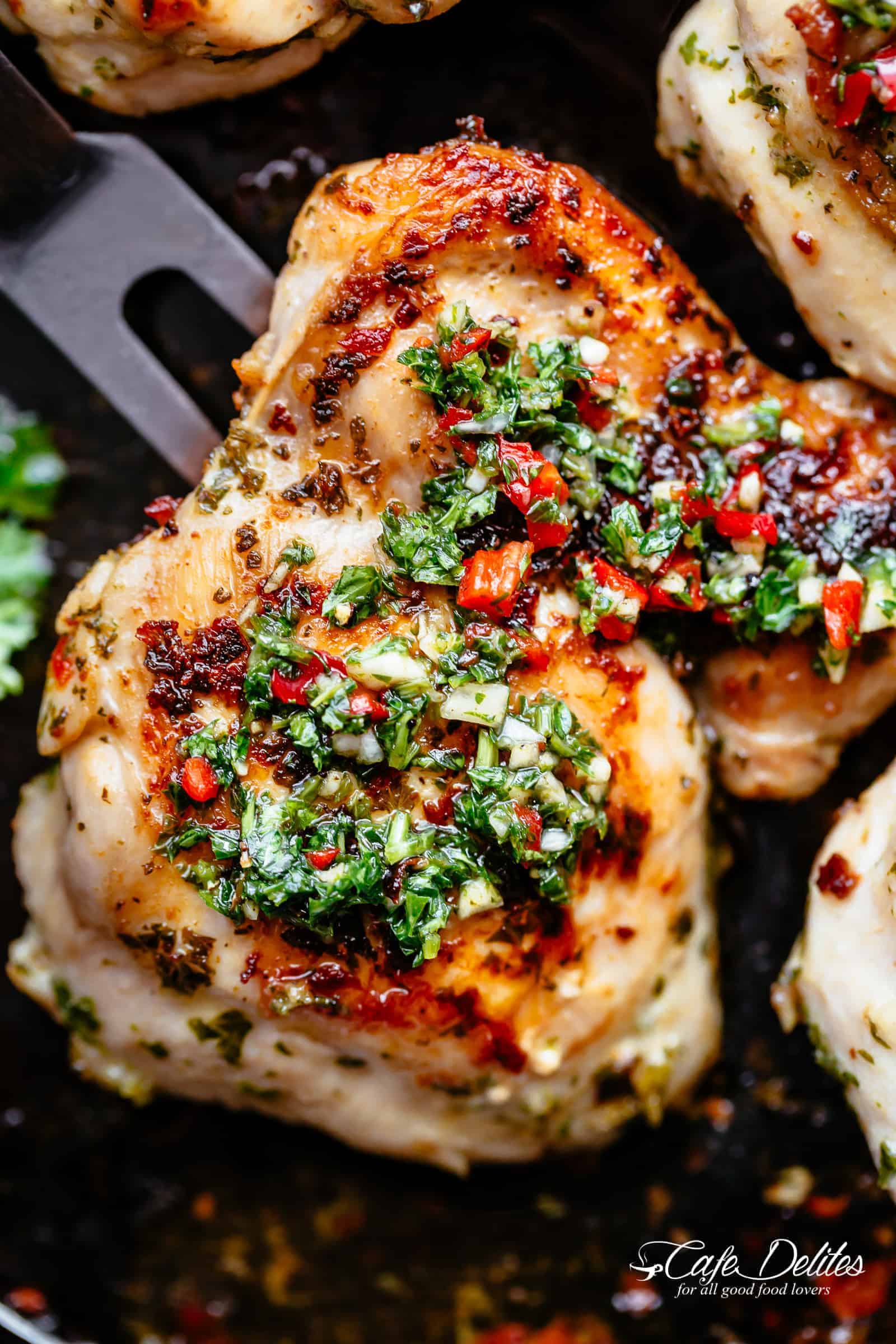 SIDES: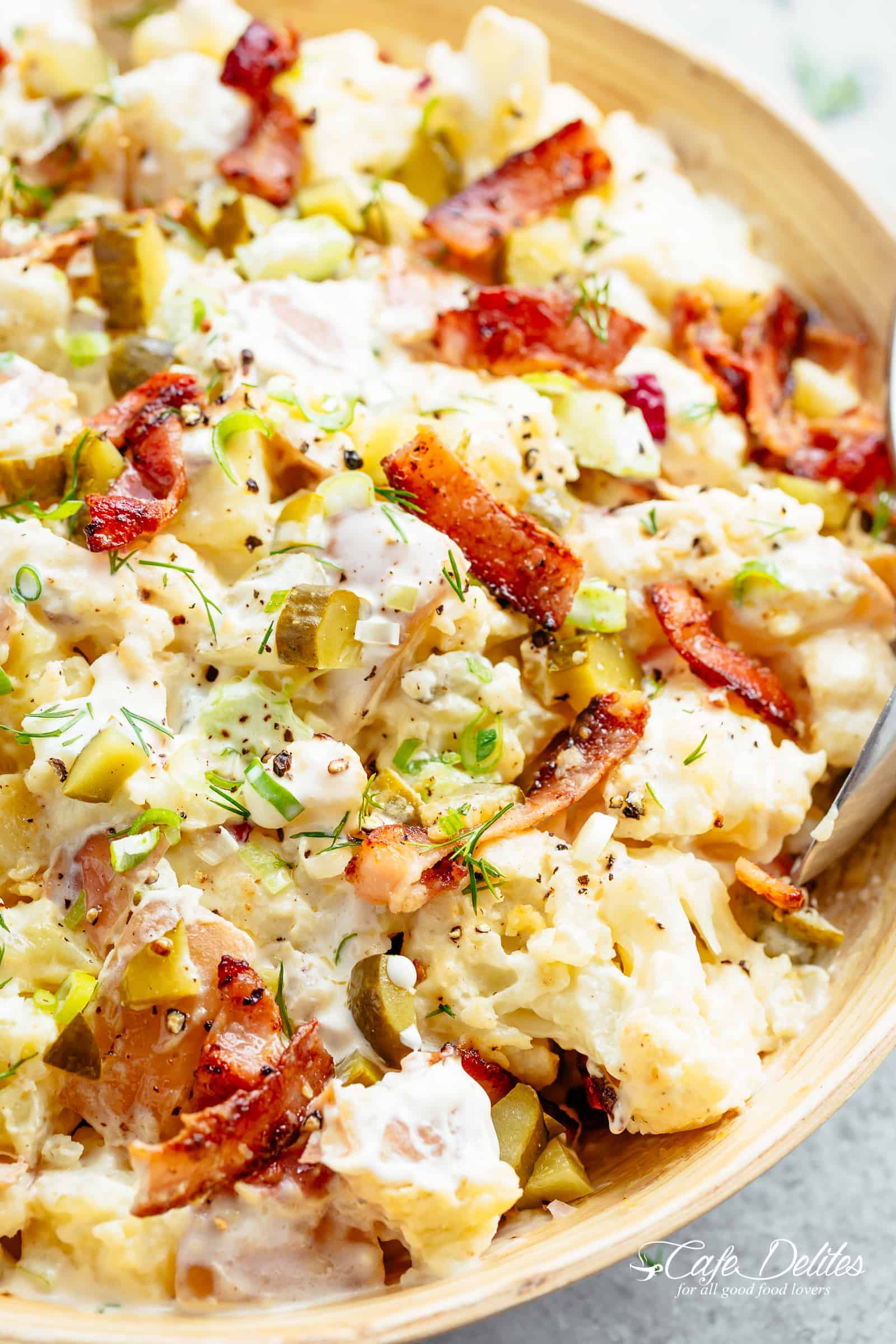 Caprese Stuffed Avocados with a touch of basil pesto and drizzle with a balsamic glaze for an incredible flavour combination.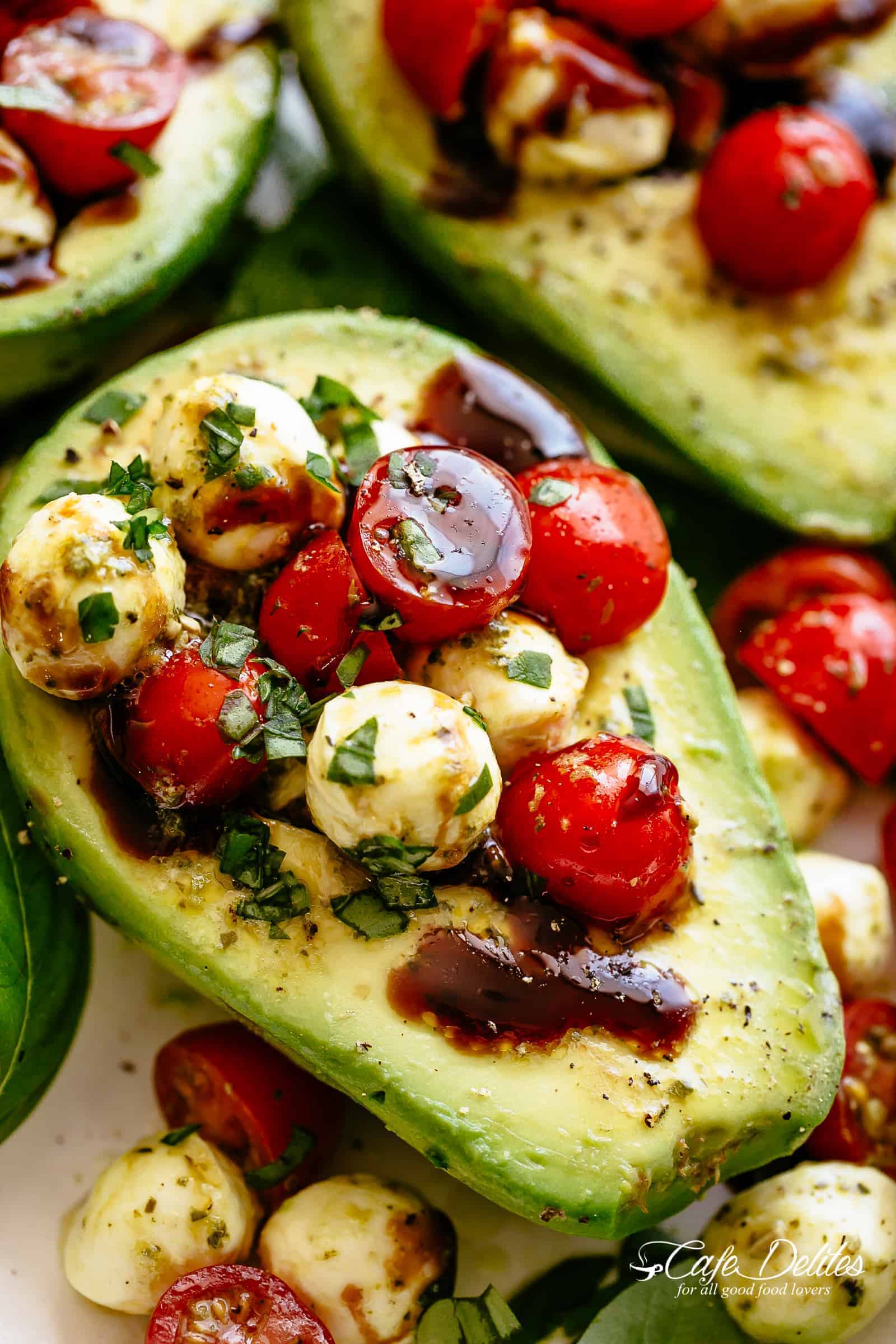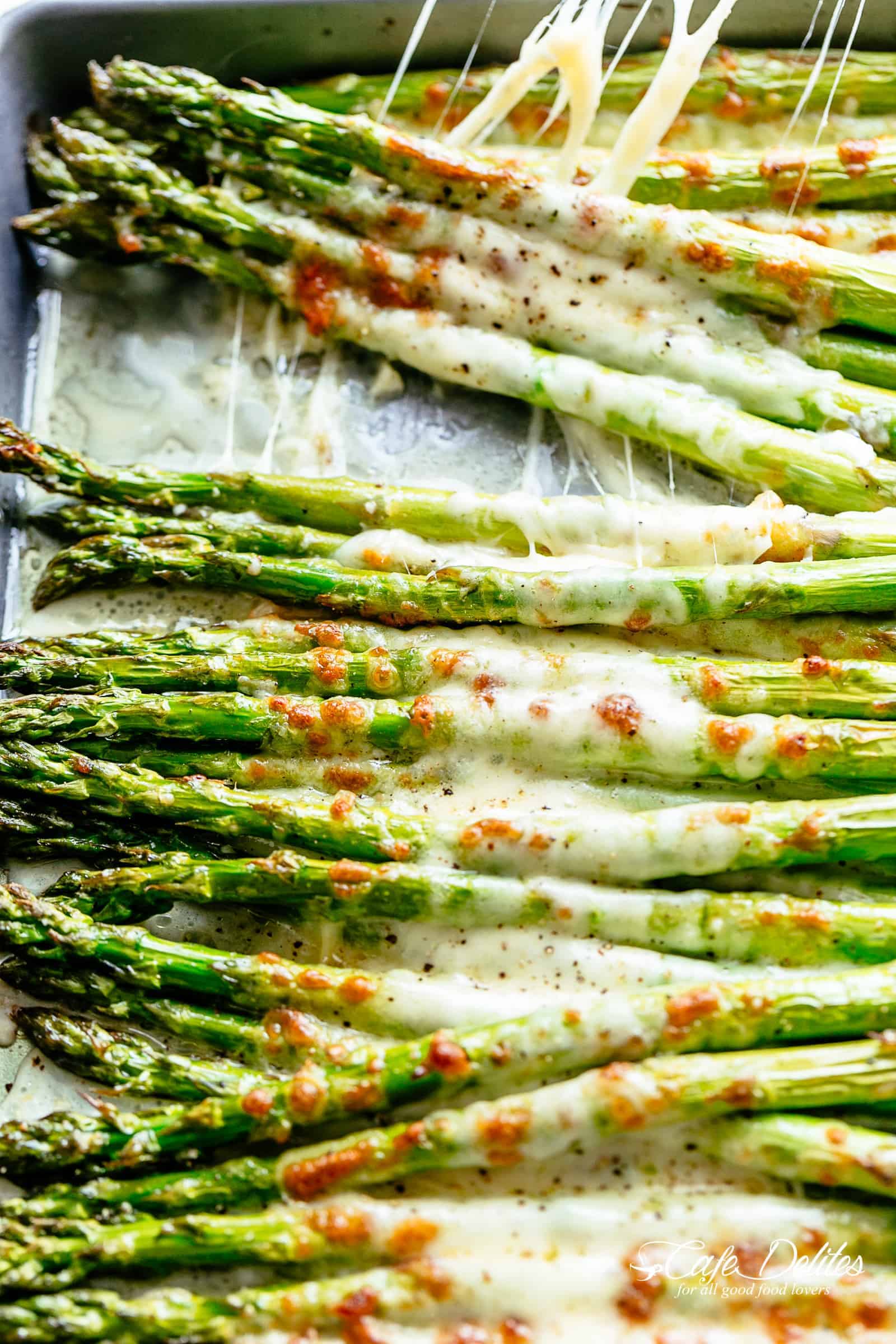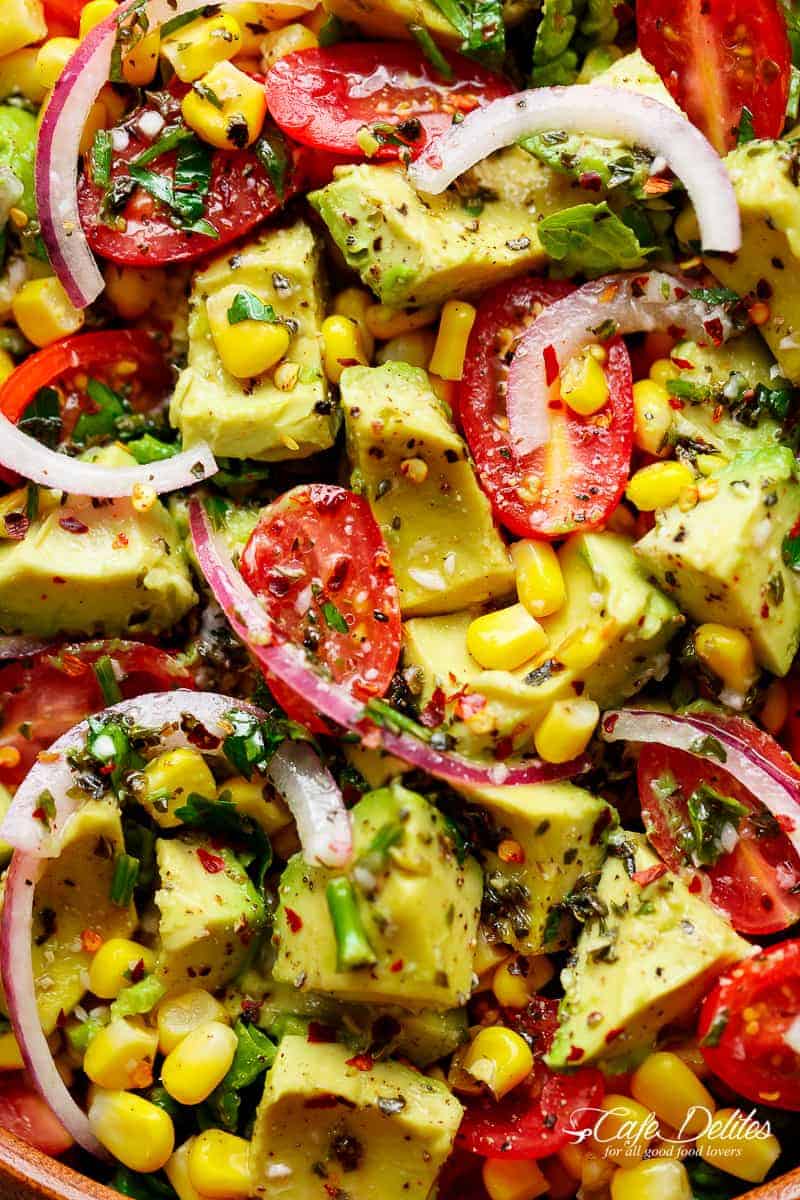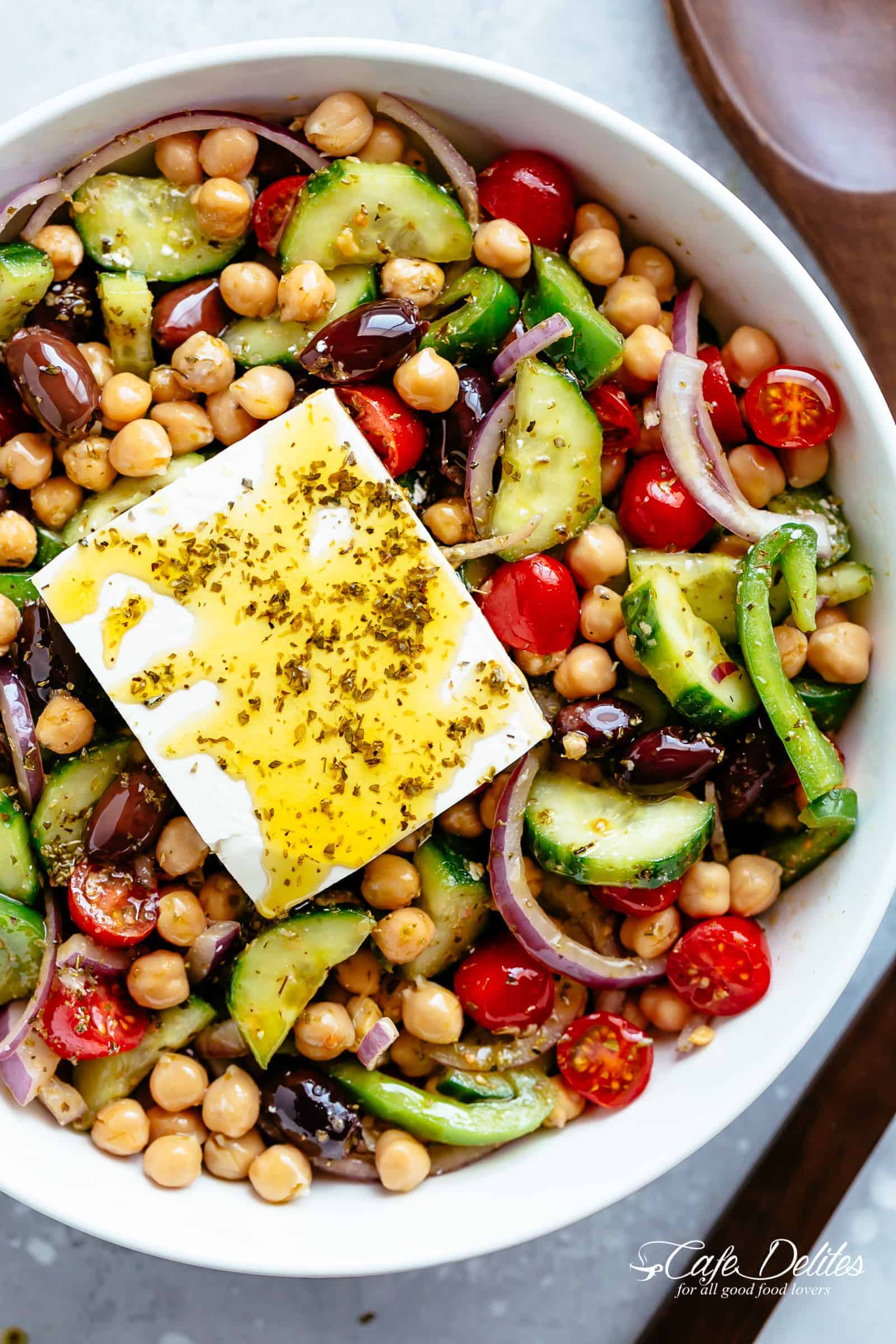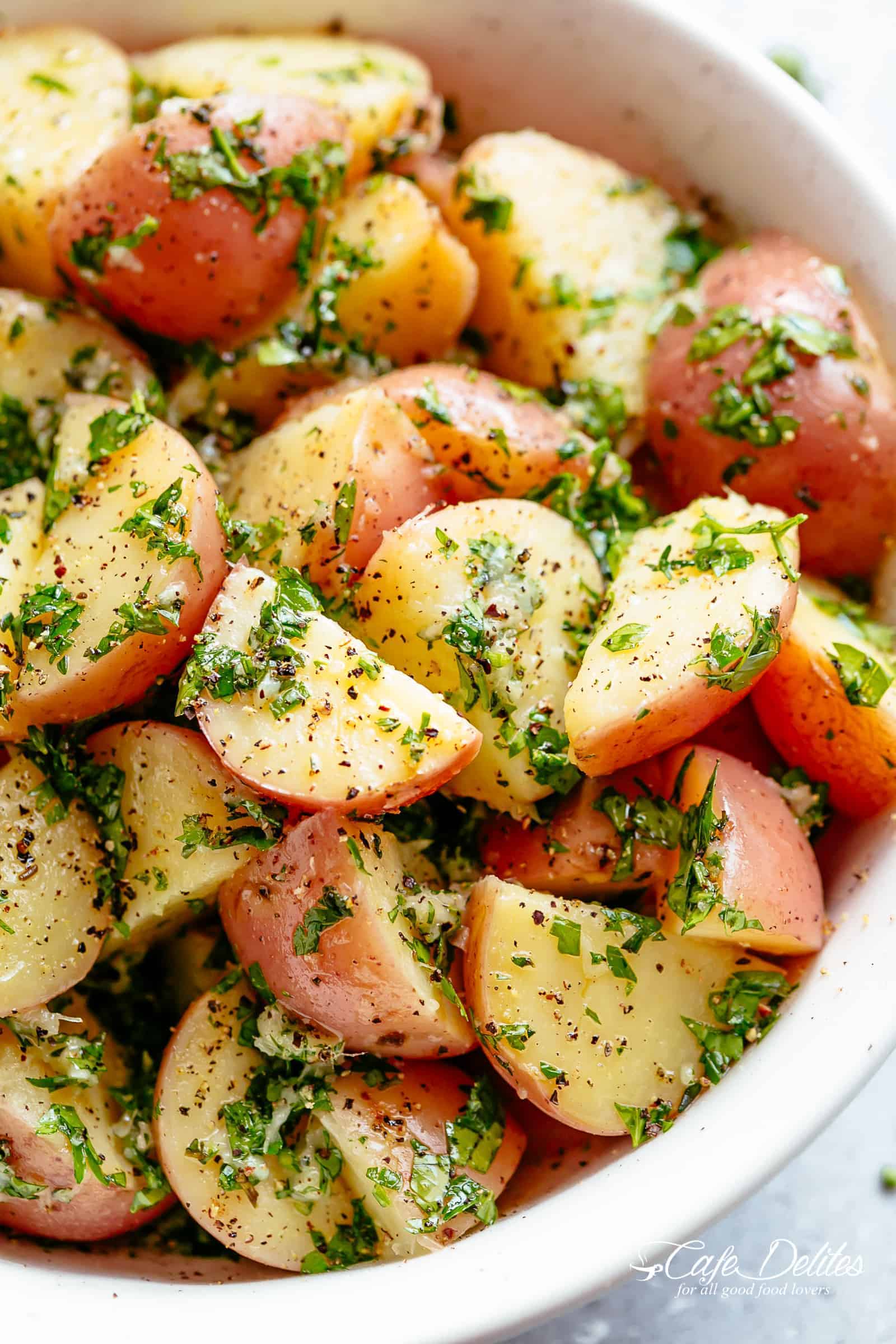 Caprese Pasta Salad with a mouthwatering homemade Italian herb vinaigrette.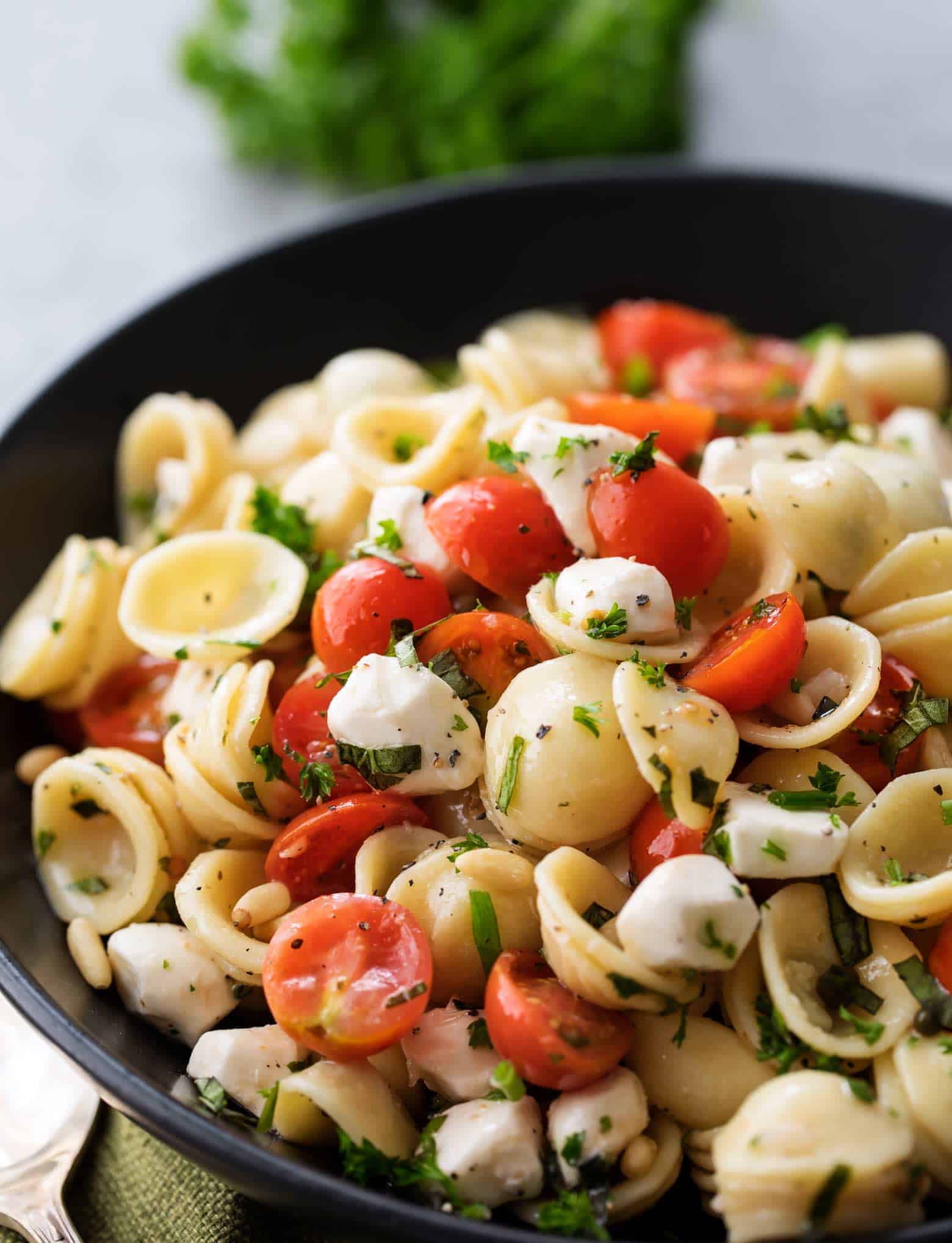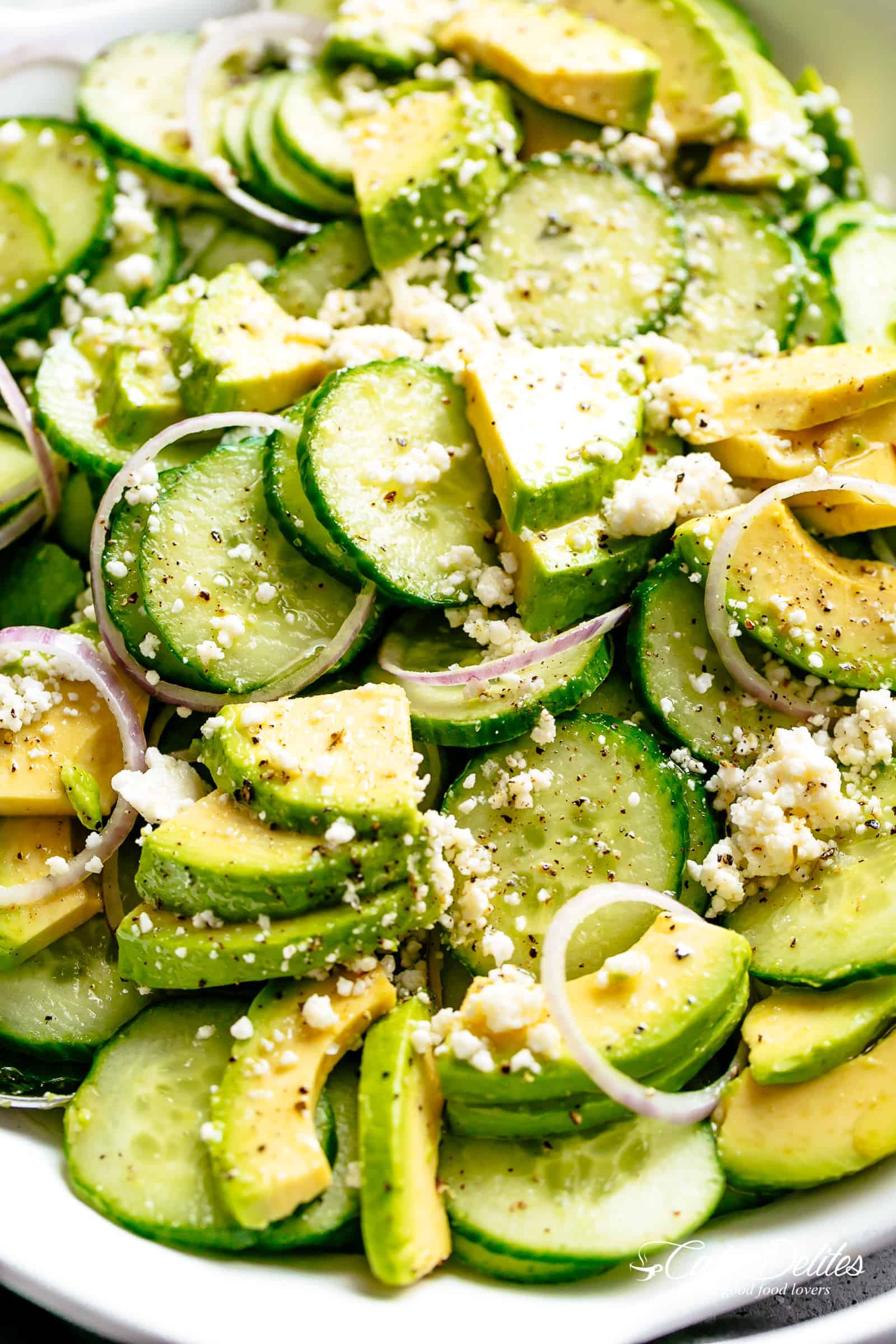 Easy Cheesy Garlic Bread… soft on the inside, CRISPY on the edges with the perfect cheese/butter/garlic ratio.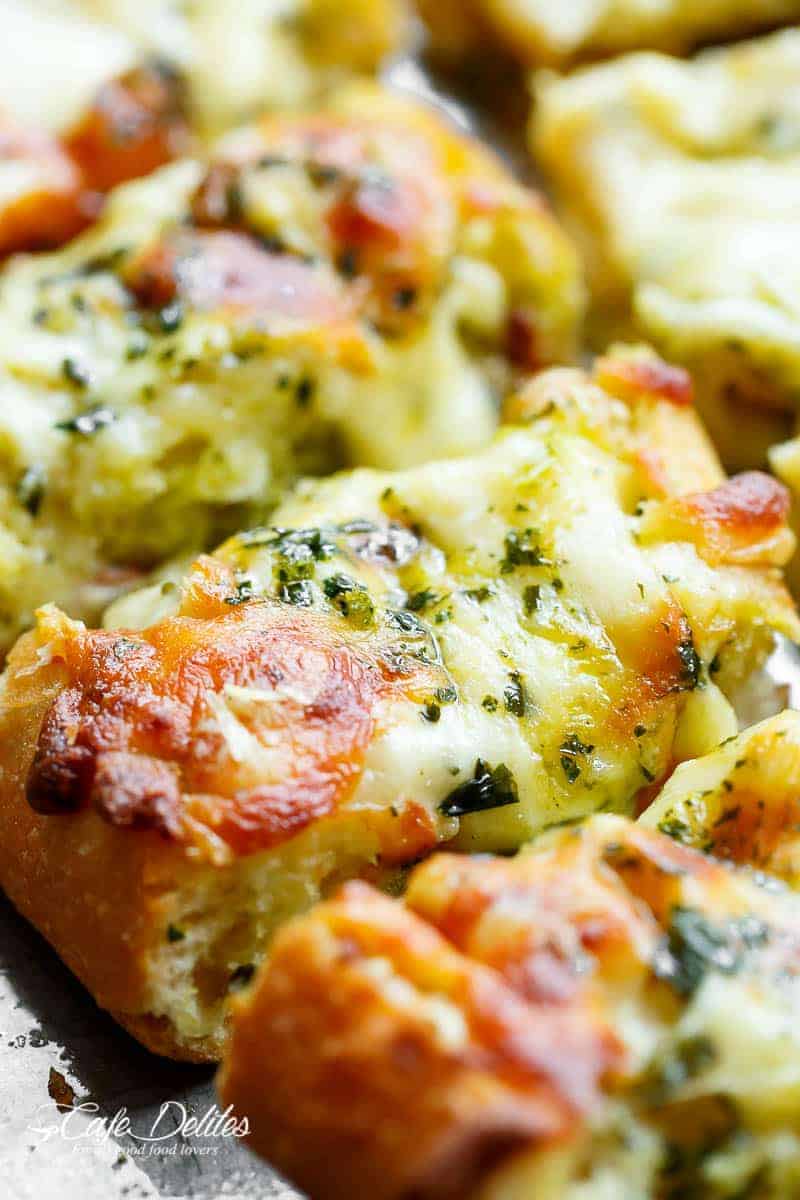 DESSERTS: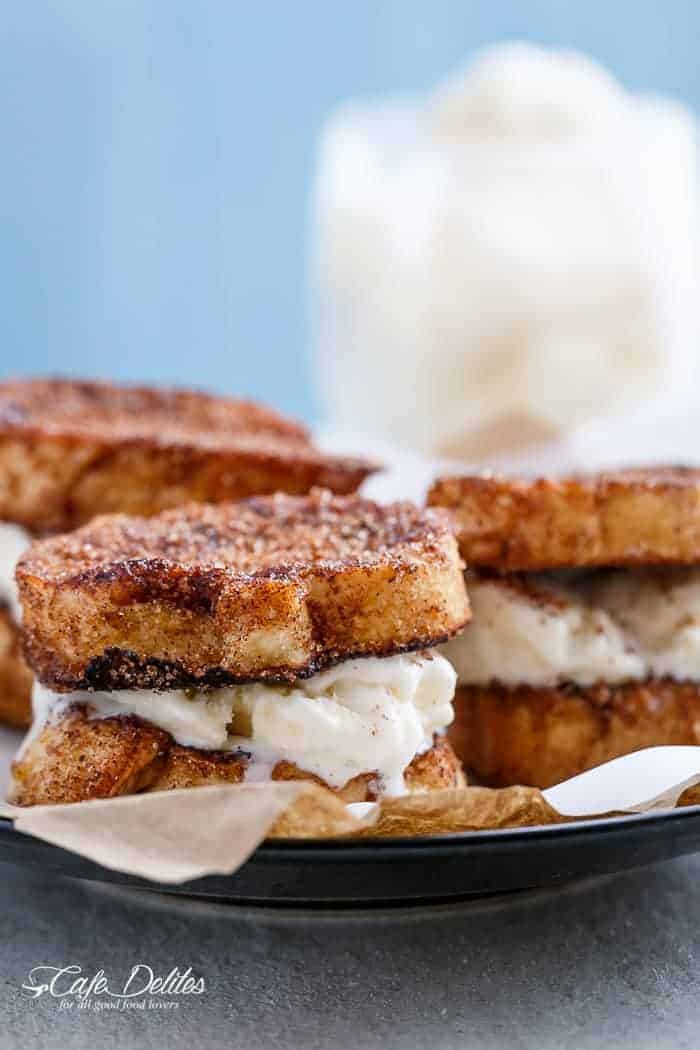 Honey Lime Fruit Salad is an incredible tasting and refreshing fruit salad.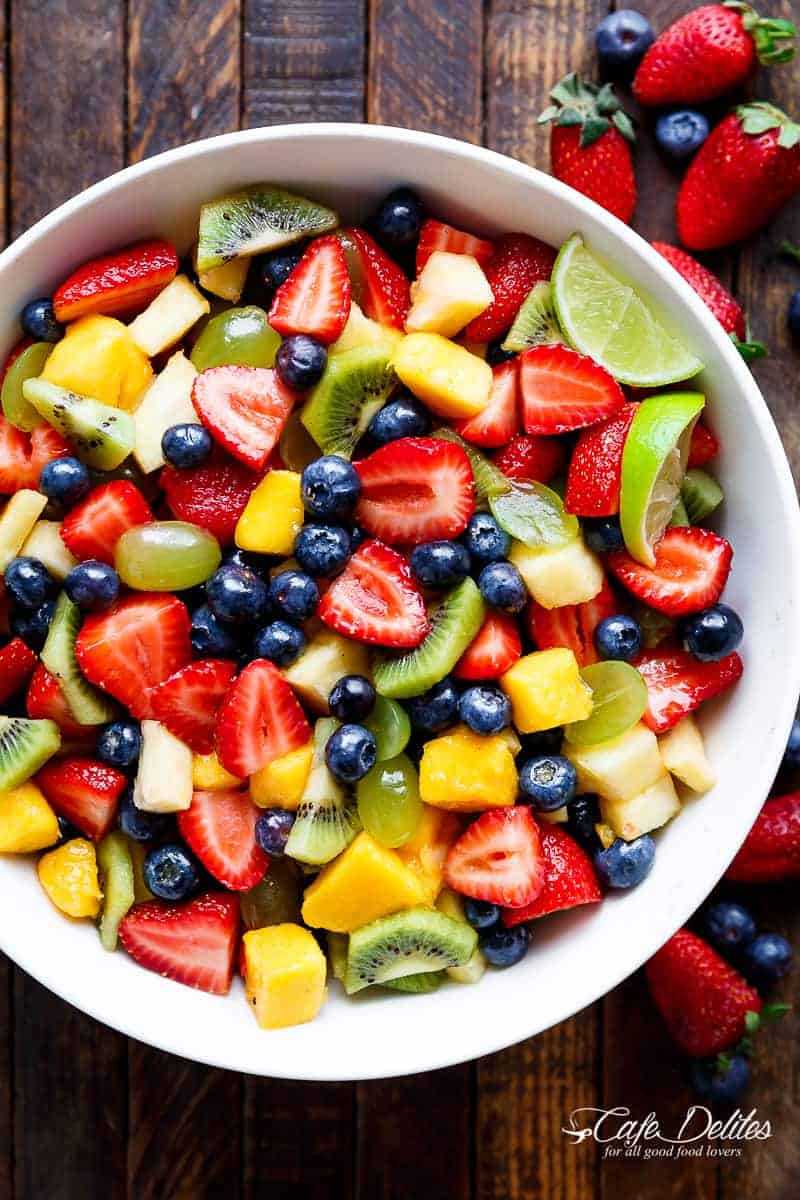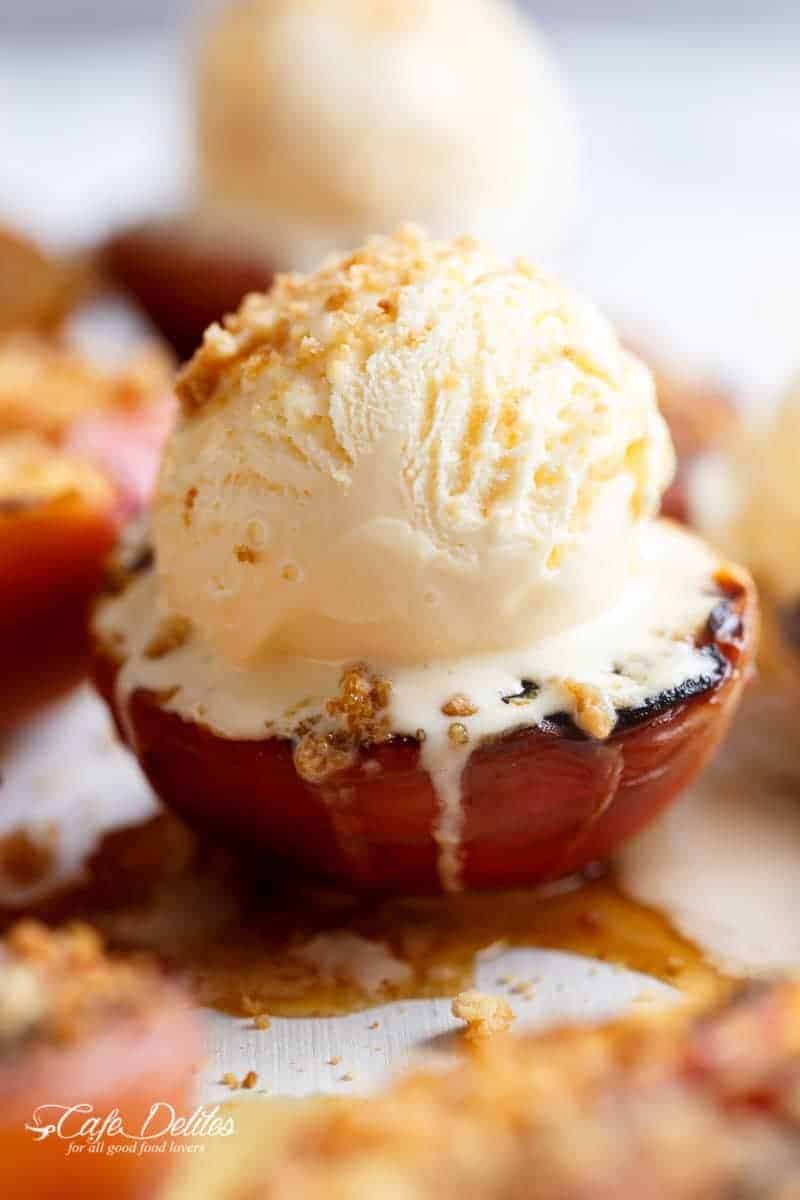 Worlds Best Fudgiest Brownies with the perfect crackly top, super fudgy centre, chewy in all the right places and studded with melted chunks of chocolate.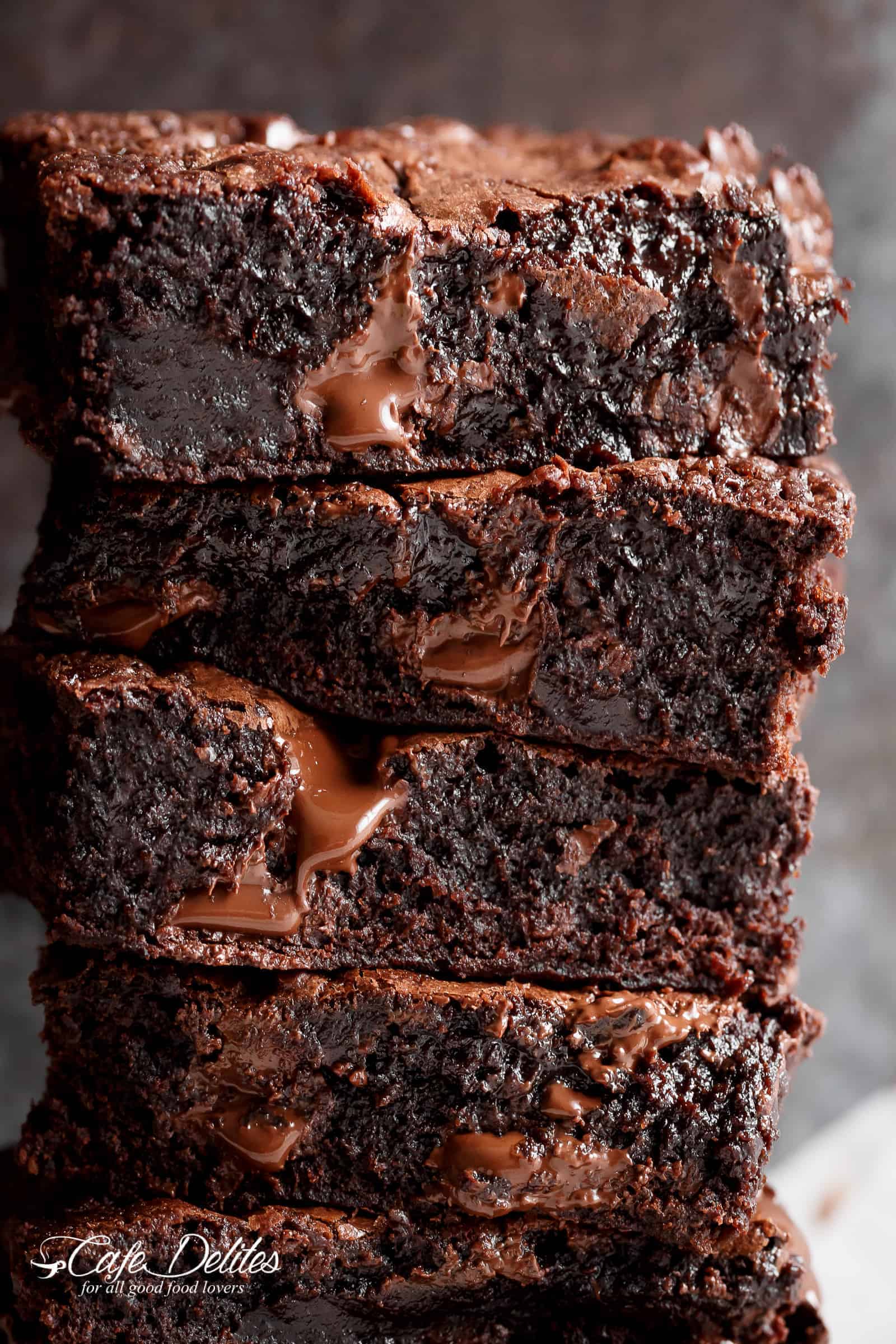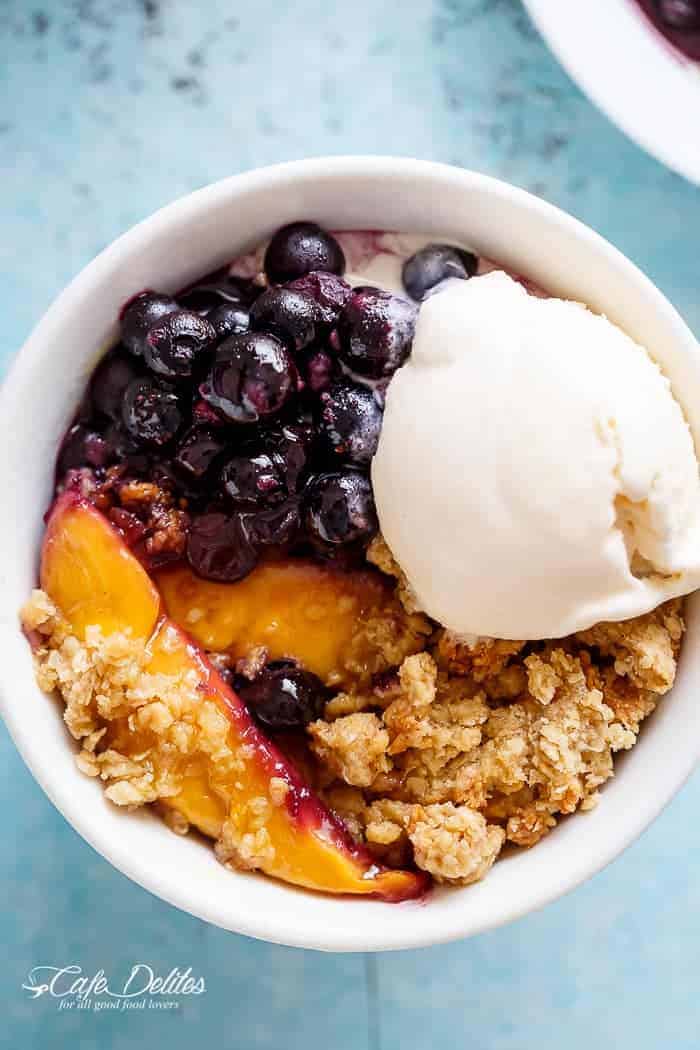 Lemon Bars are the perfect buttery, sweet and tart dessert!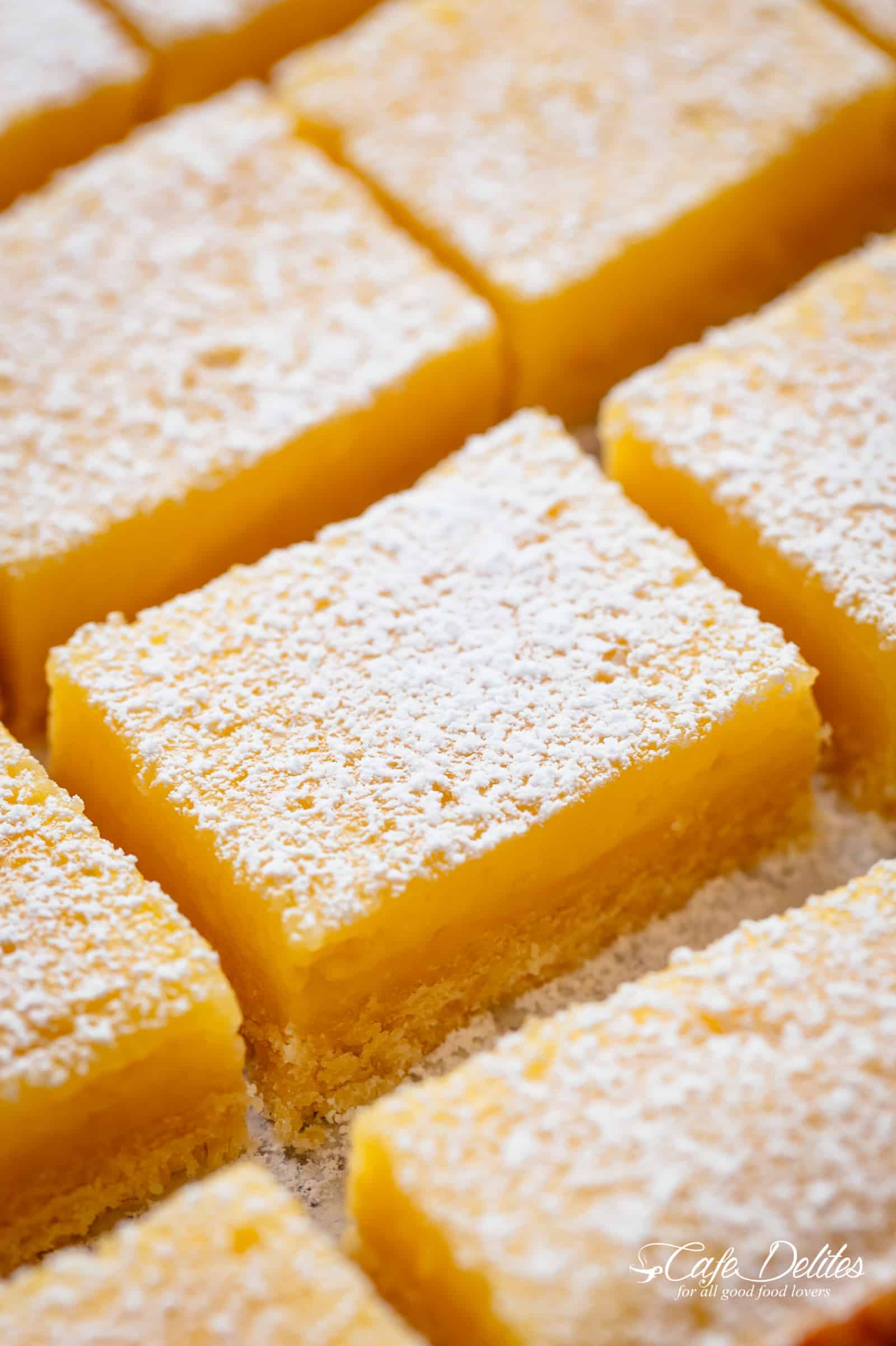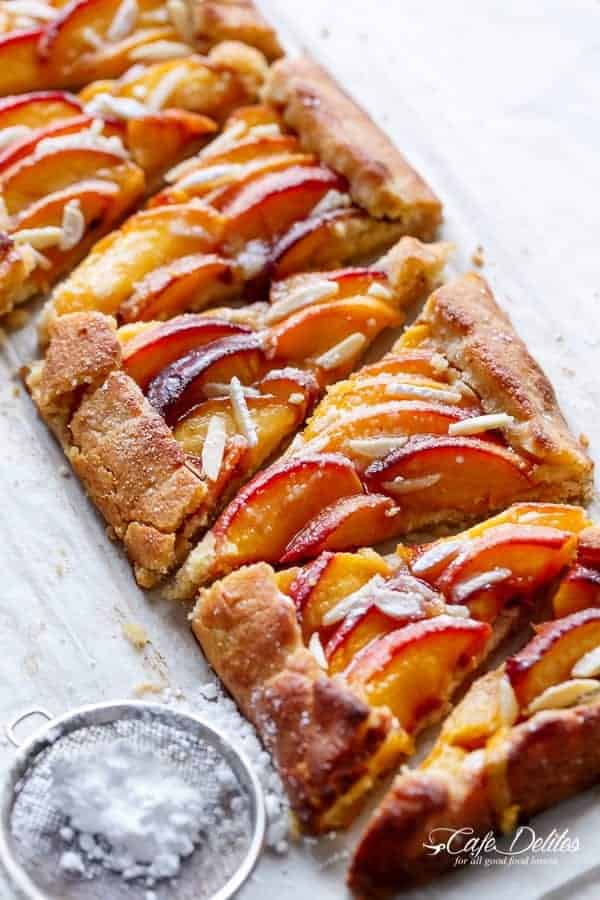 Kahlua Raspberry Cheesecake Parfaits — raspberries melting into Kahlua whipped dream and a river of chocolate sauce.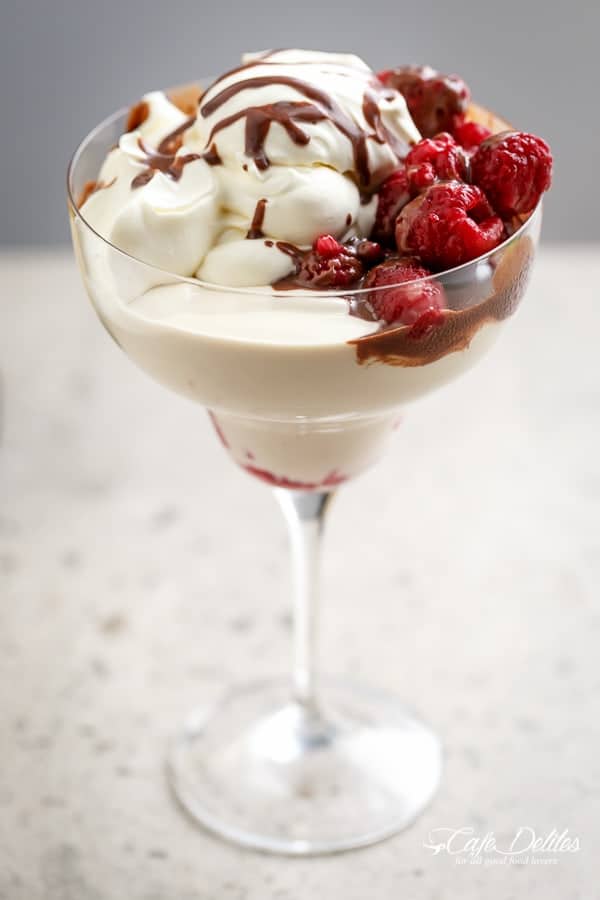 Drinks:
Berry Sangria will be the talk of your party!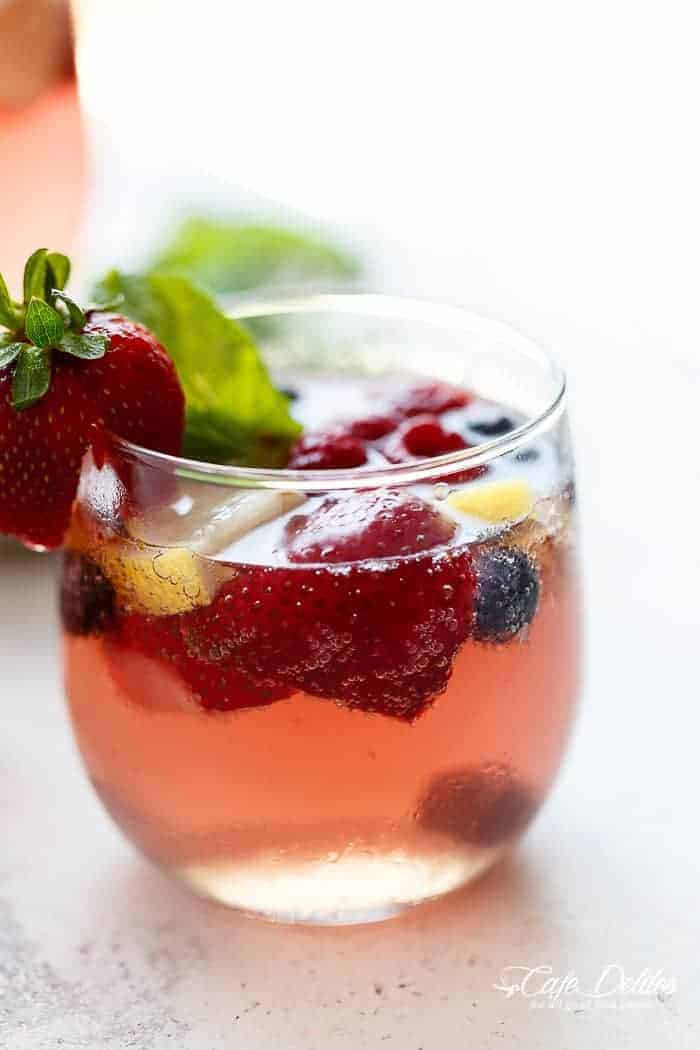 Pink Vodka Lemonade with a splash of malibu and lime juice to get your party started!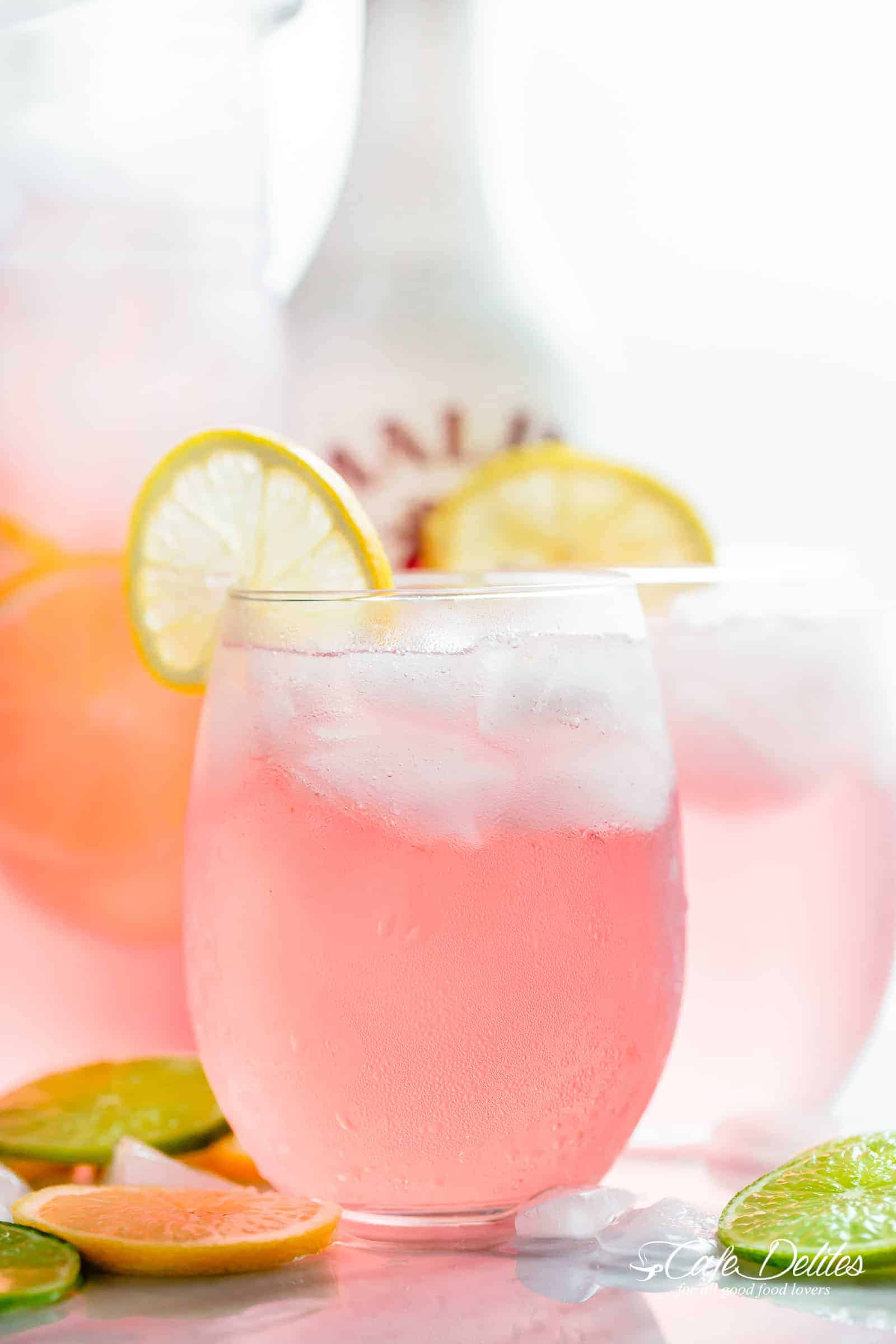 Frozen Margarita Slushy resembles the classic margarita, only in an icy slushy!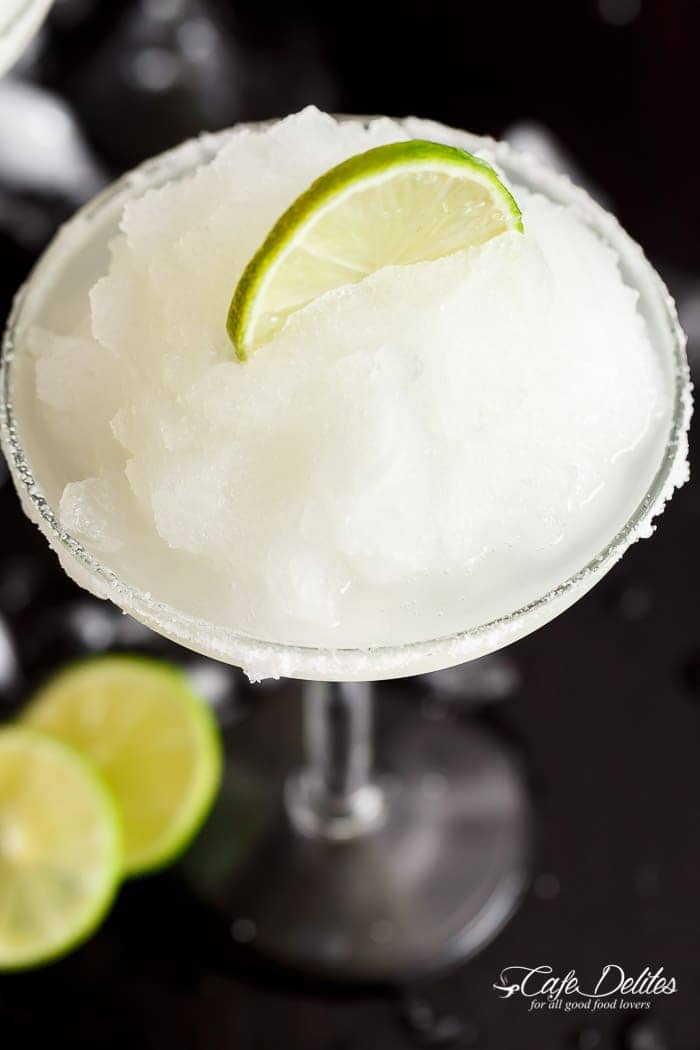 White Peach Iced Tea is simple, fresh and addictive it will become your new favourite drink!