With Thanksgiving right round the corner, we're rounding up our top Easy Thanksgiving Recipes that are blowing up on the internet right now — recipes that have been tested and tasted and LOVED by so many readers to make YOUR Thanksgiving extra easy and special! From mashed potatoes to turkey, and my favorite…dessert!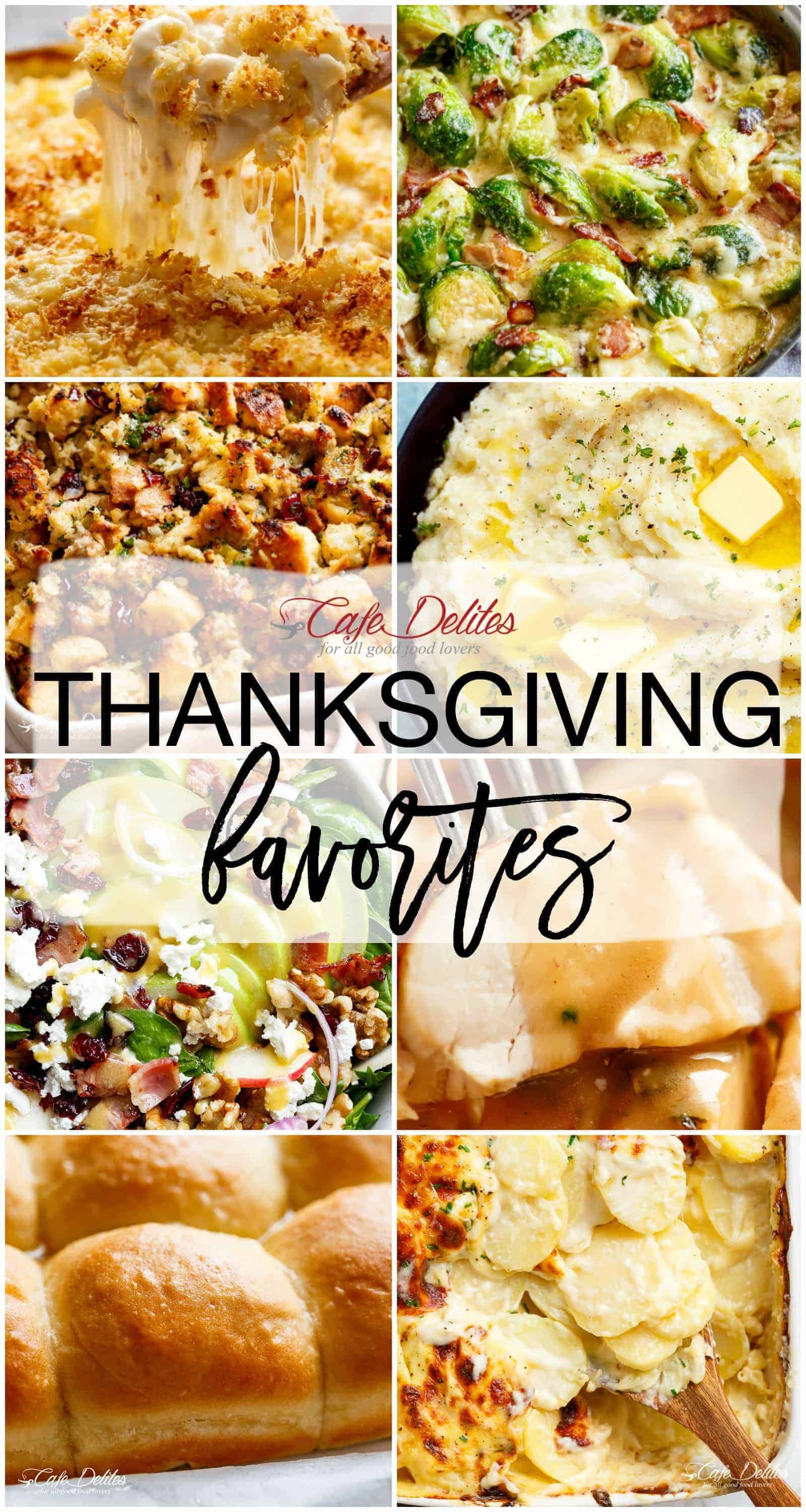 I want to take this opportunity to thank YOU all for being here, for your supportive messages and for the love you show me daily through food! So many mornings I get to wake up and smile to all of your emails arriving at my inbox from all over the world.
I'm humbled, blessed and grateful for each and every one of you. Sharing food is one of the greatest opportunities I've ever had, and I get to do it all because of you.
Easy Thanksgiving Favorite Recipes!
A Loaded Thanksgiving Cheeseboard to kick off your day/night with an easy and quick, throw together cheeseboard that requires zero skill and no prep work!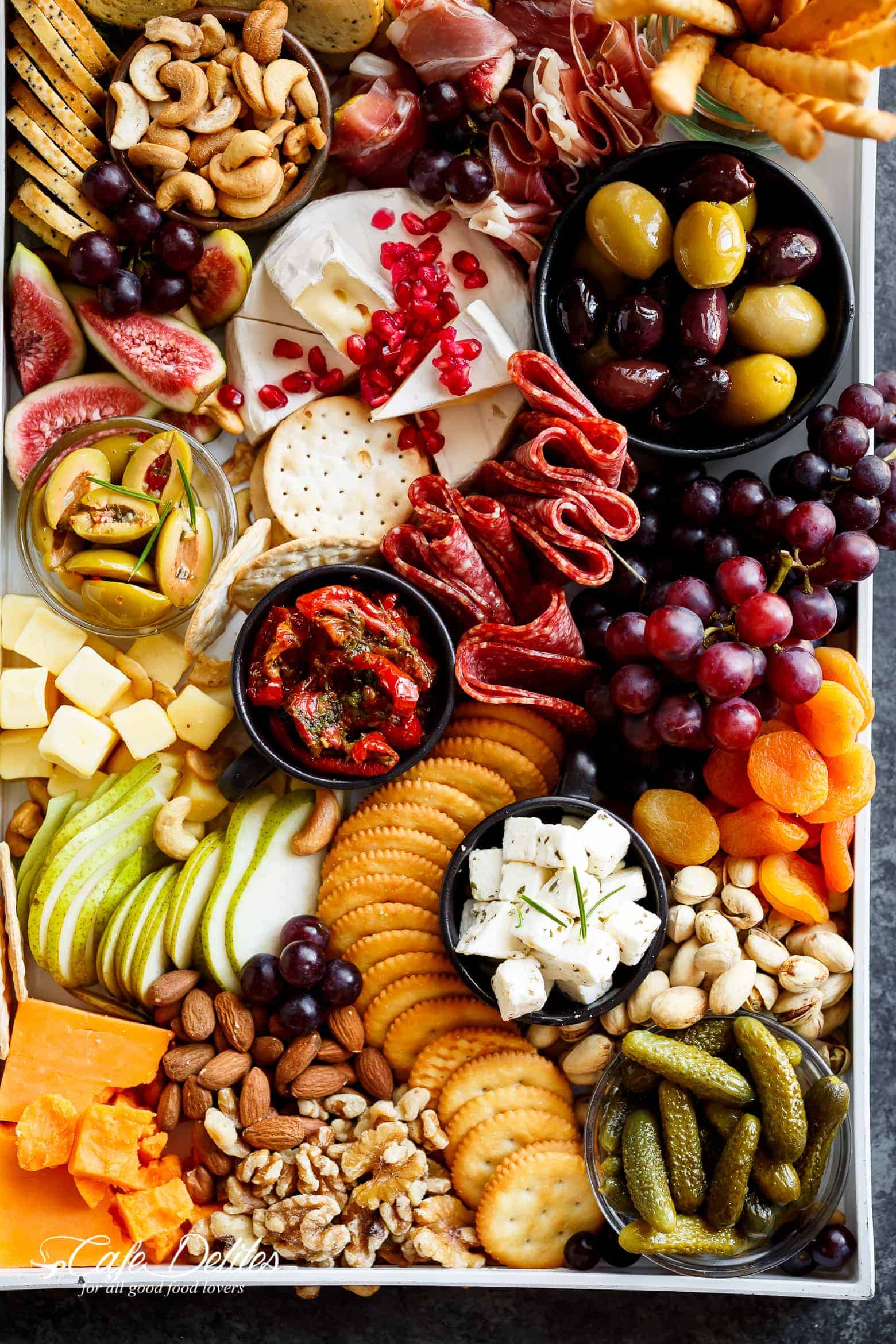 Fill your ovens with other important things this Thanksgiving and let your slow cooker take on most of the work! This Turkey couldn't be ANY EASIER and JUCIER! NO brining, rubbed with a buttery, garlicky herb mixture.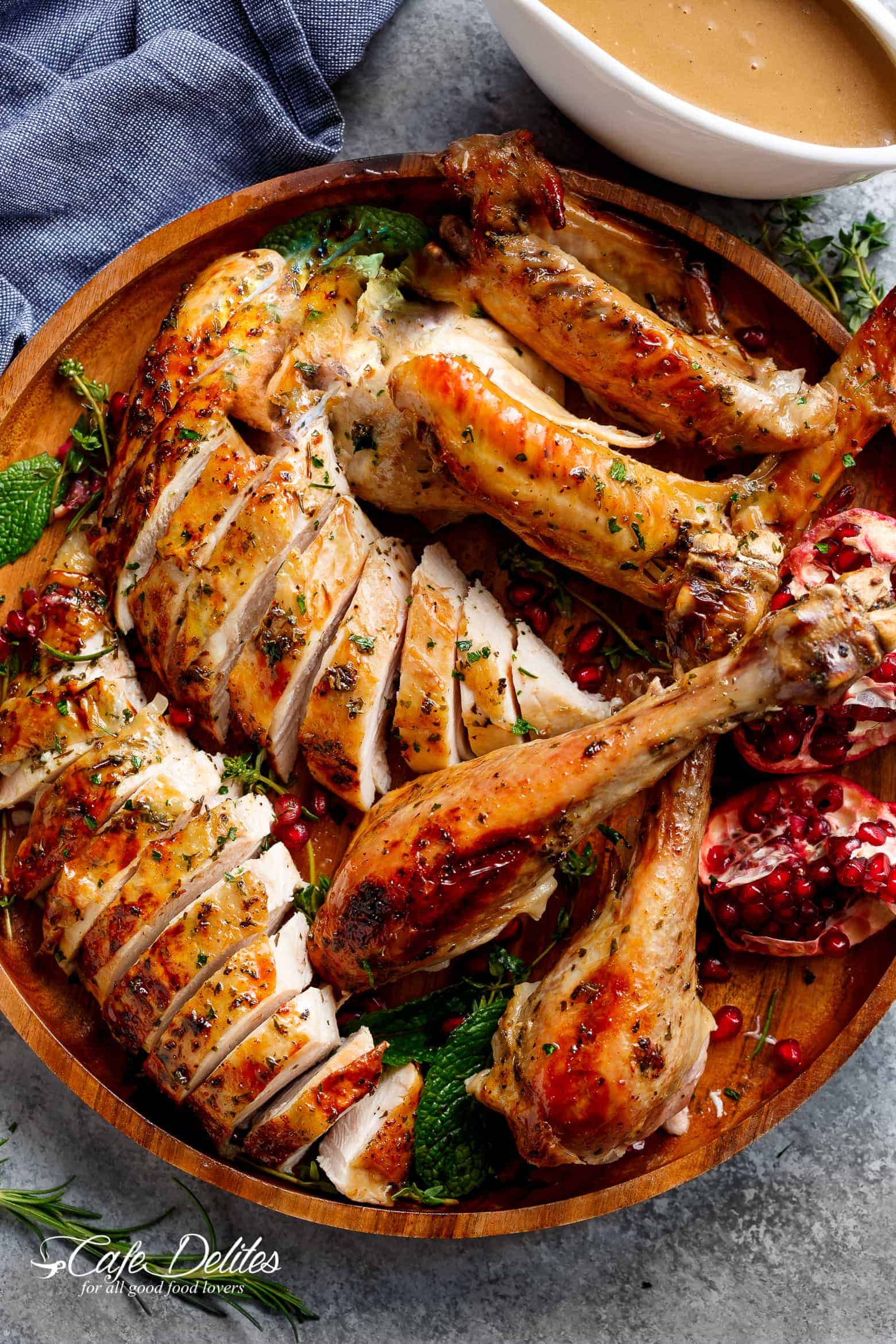 If you're not stuffing your stuffing into your bird this week… then adding sausages and herbs will make it amazing on its own! And this one is FULLY STUFFED with so much flavour!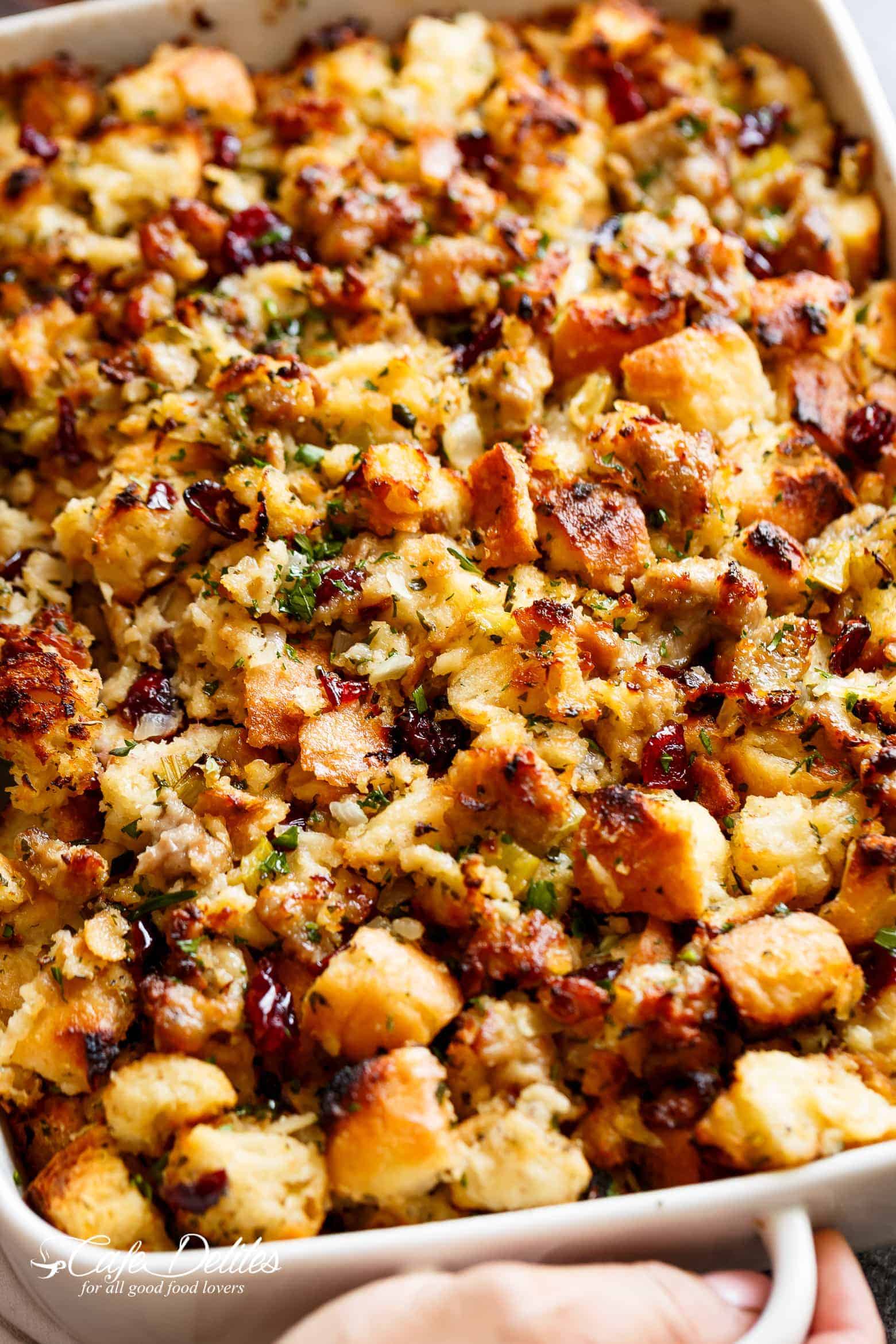 Creamy Garlic Parmesan Brussels Sprouts & Bacon will become your NEW favourite way to eat Brussels Spouts! Pan fried Brussels sprouts and bacon baked in a cheesy creamy garlic sauce, and topped with bubbling mozzarella and parmesan cheese!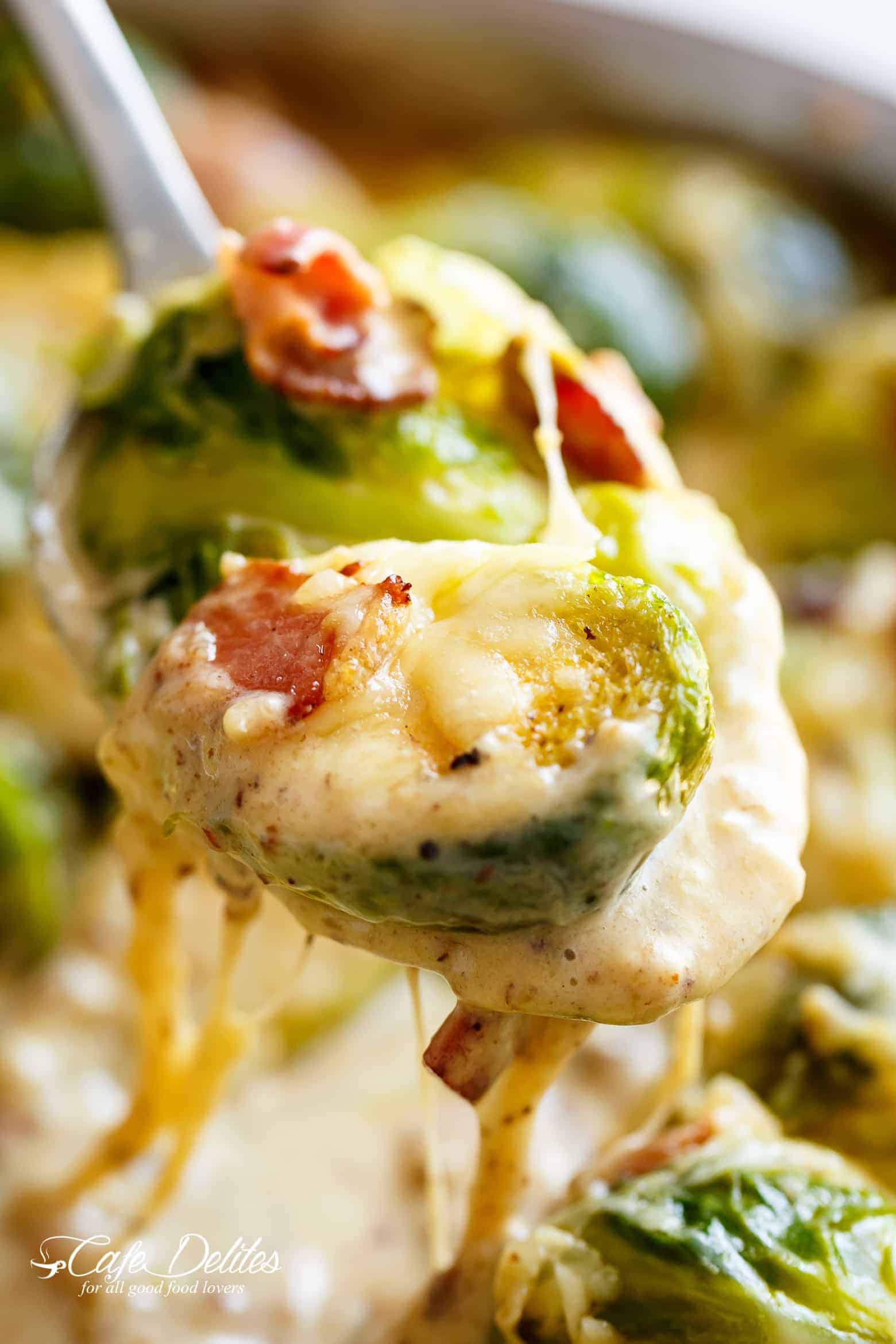 Roasted carrots take 5 minutes to prep, then throw them in the oven for a delicious side!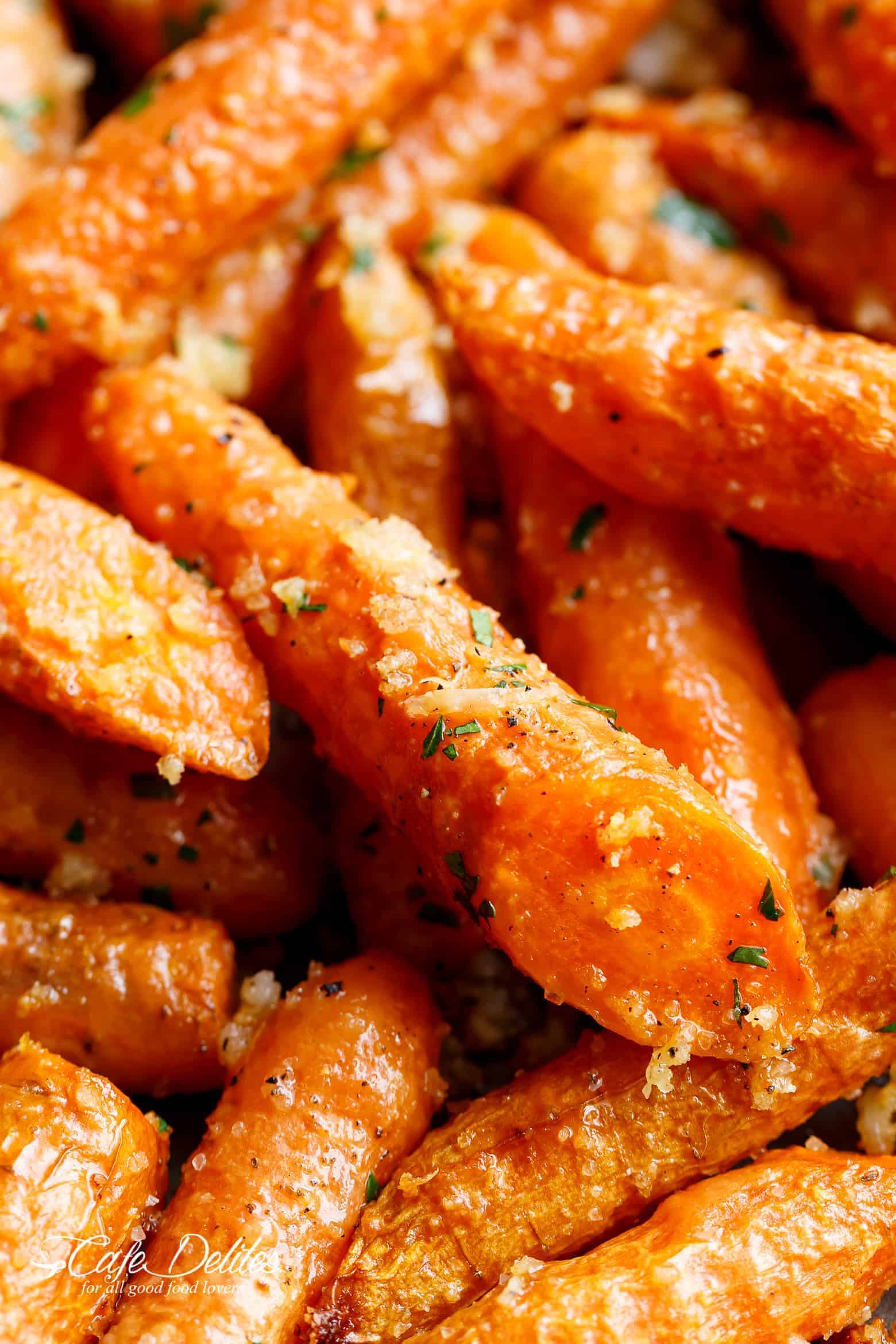 Crispy Garlic Roasted Potatoes are a super simple side dish perfect with anything! Buttery, garlicky, fluffy inside and and crispy edges. These potatoes tick all my boxes! No need for bowls or pans when you can prepare AND cook your potatoes on ONE PAN! | cafedelites.com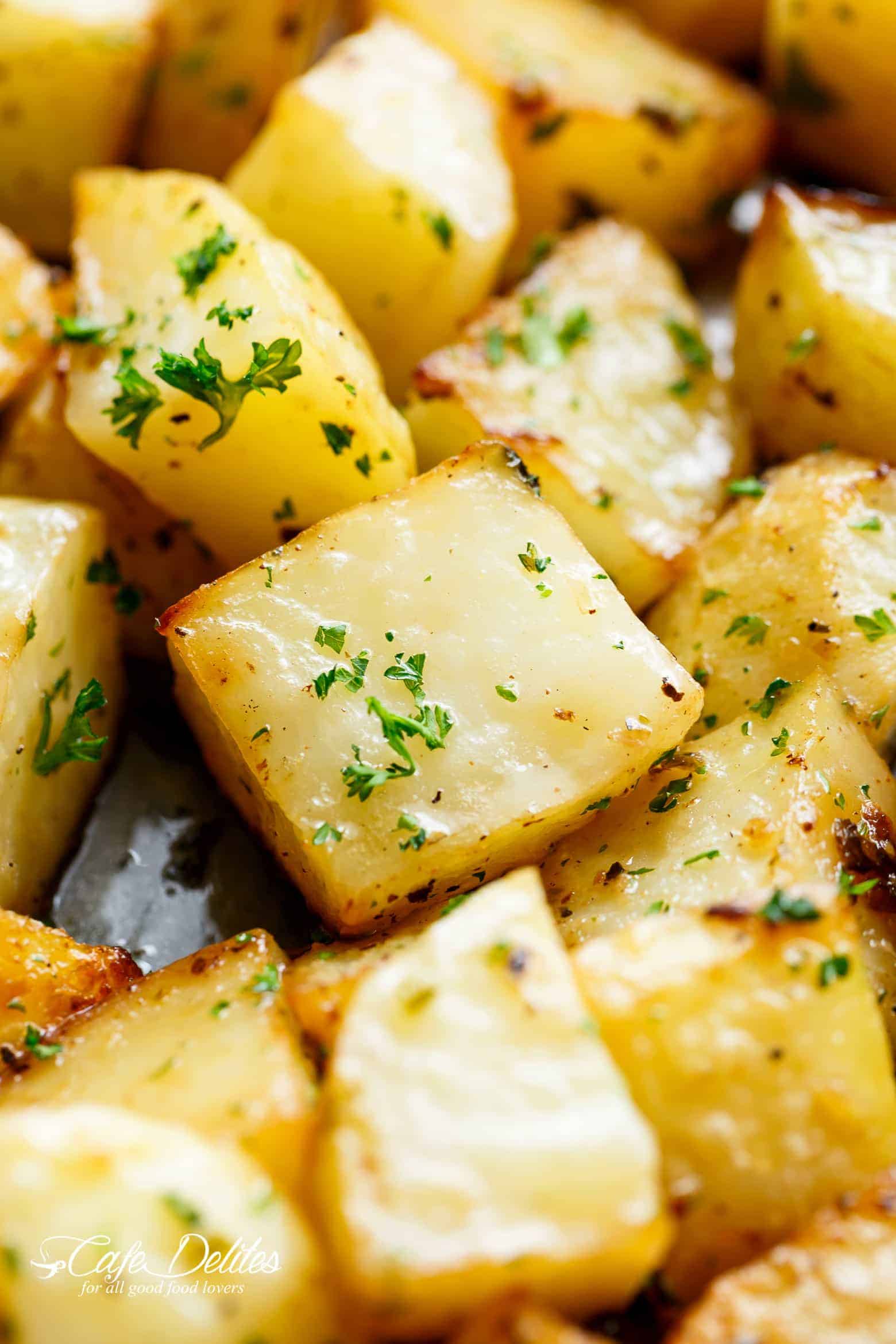 Easy Buttermilk Cornbread with a hint of honey is the perfect side to your Thanksgiving dinner! Crispy buttery edges with a soft and fluffy centre!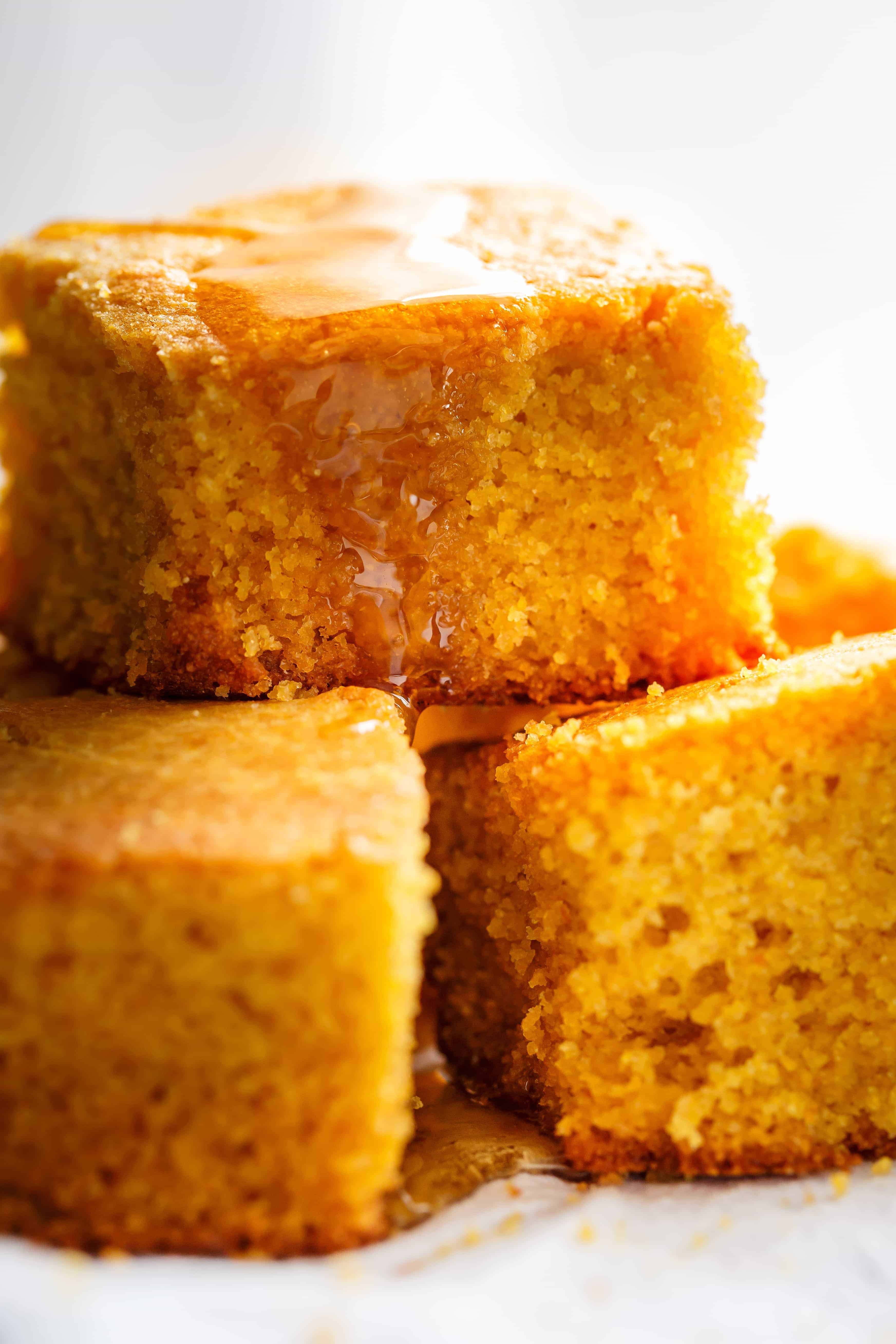 Easy Creamed Spinach does not get easier! This simple homemade side dish is so much better than store bought, and is ready in no time!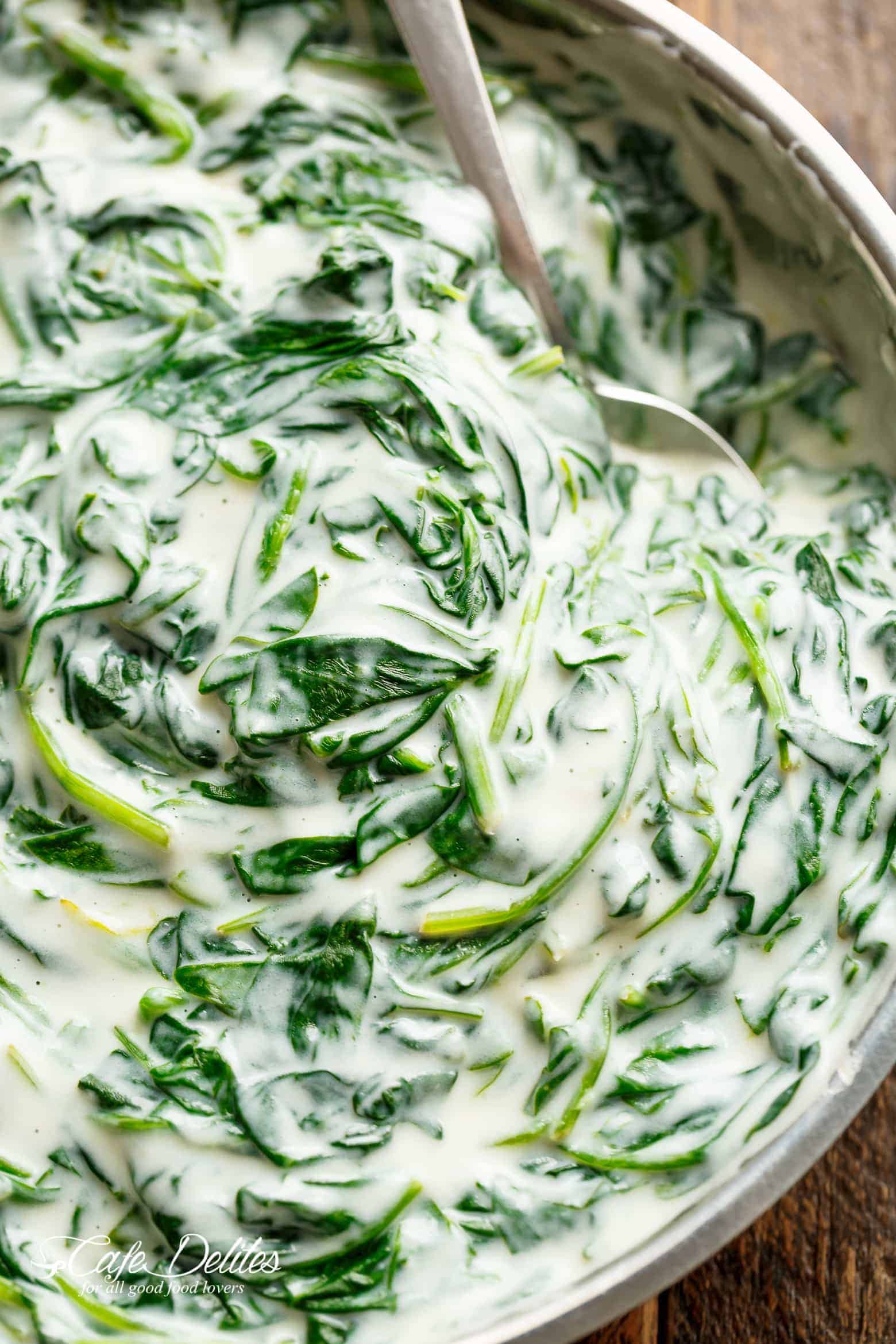 Sweet Potato Casserole is lightened up with a cool trick to cook your sweet potatoes in a QUARTER amount of time for last minute preparation!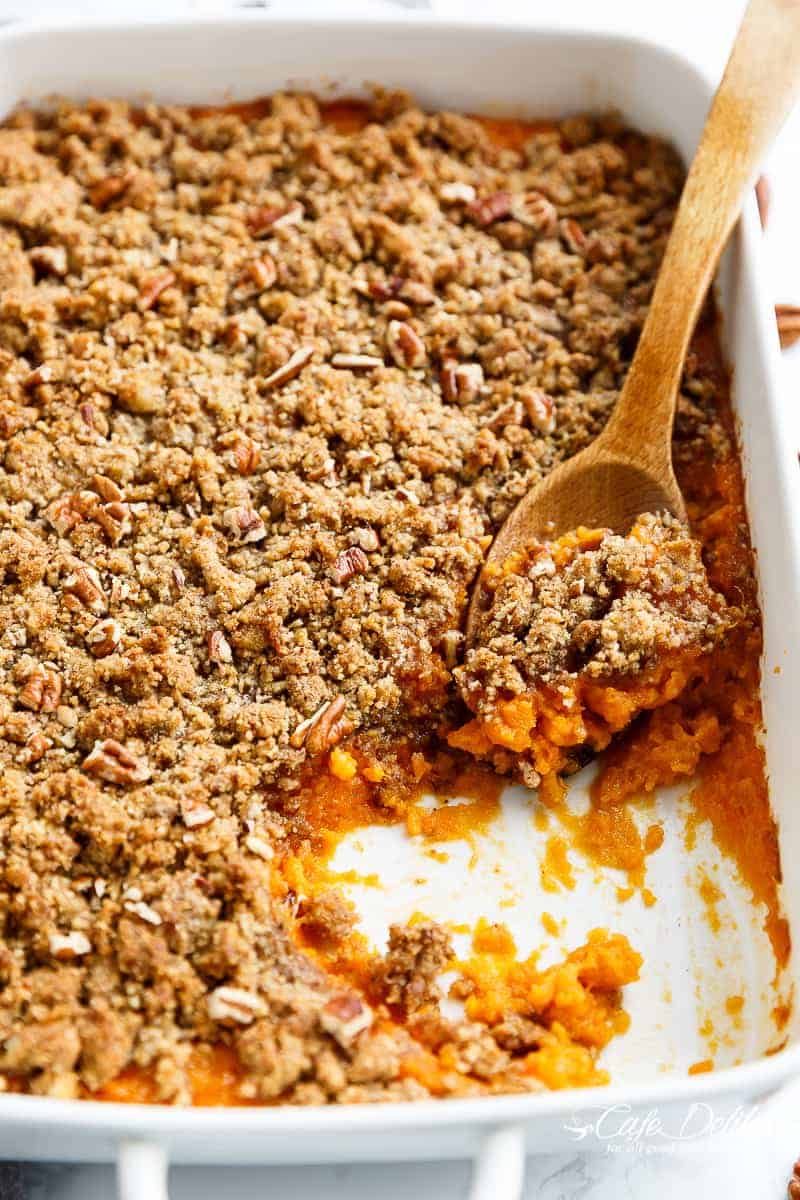 Honey Dijon Apple Bacon Cranberry Salad screams THANKSGIVING! Cranberries, Spinach, Walnuts And BACON! All drizzled with the most perfect Honey Dijon Dressing! This salad is absolutely amazing. We could NOT STOP EATING THIS ONE!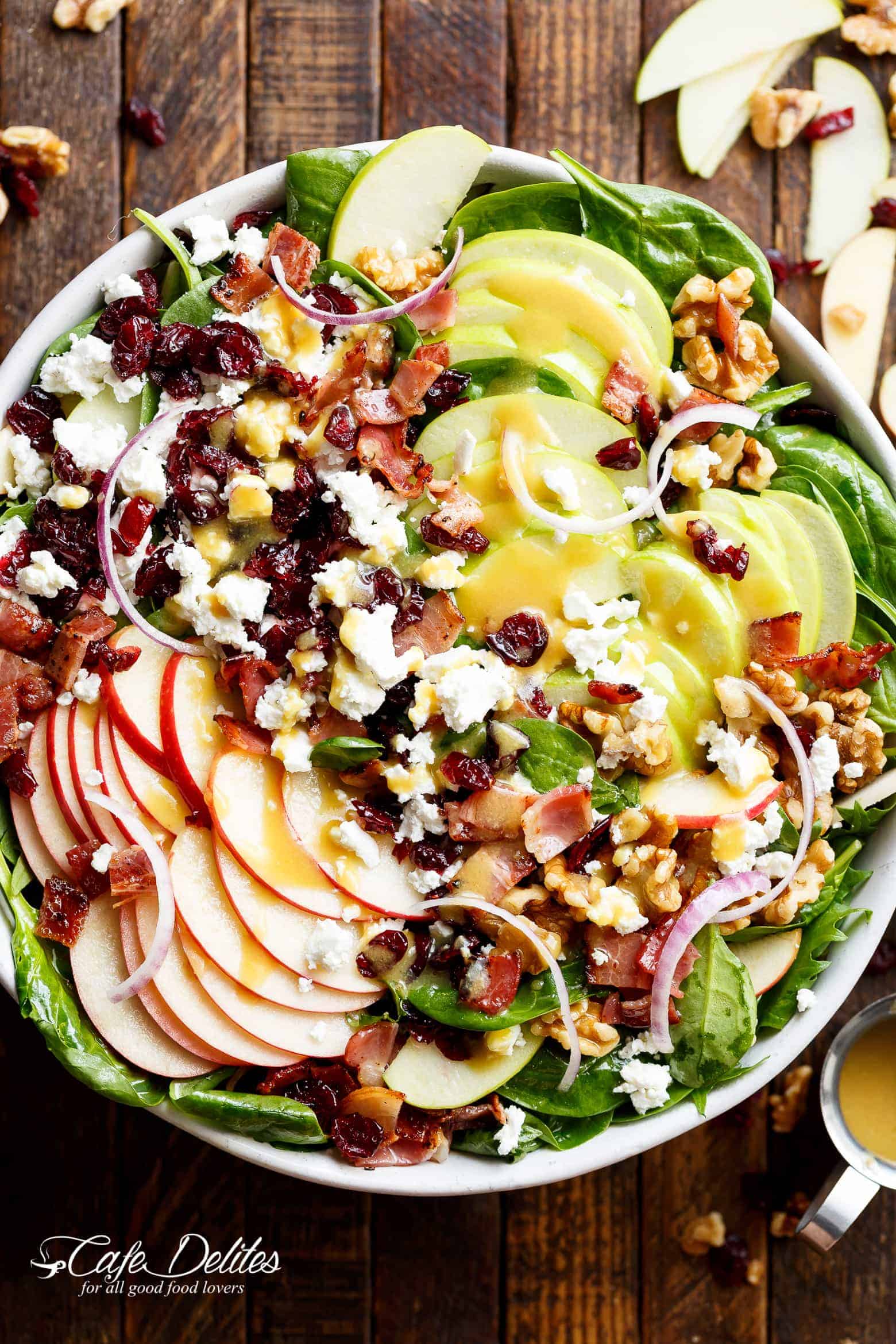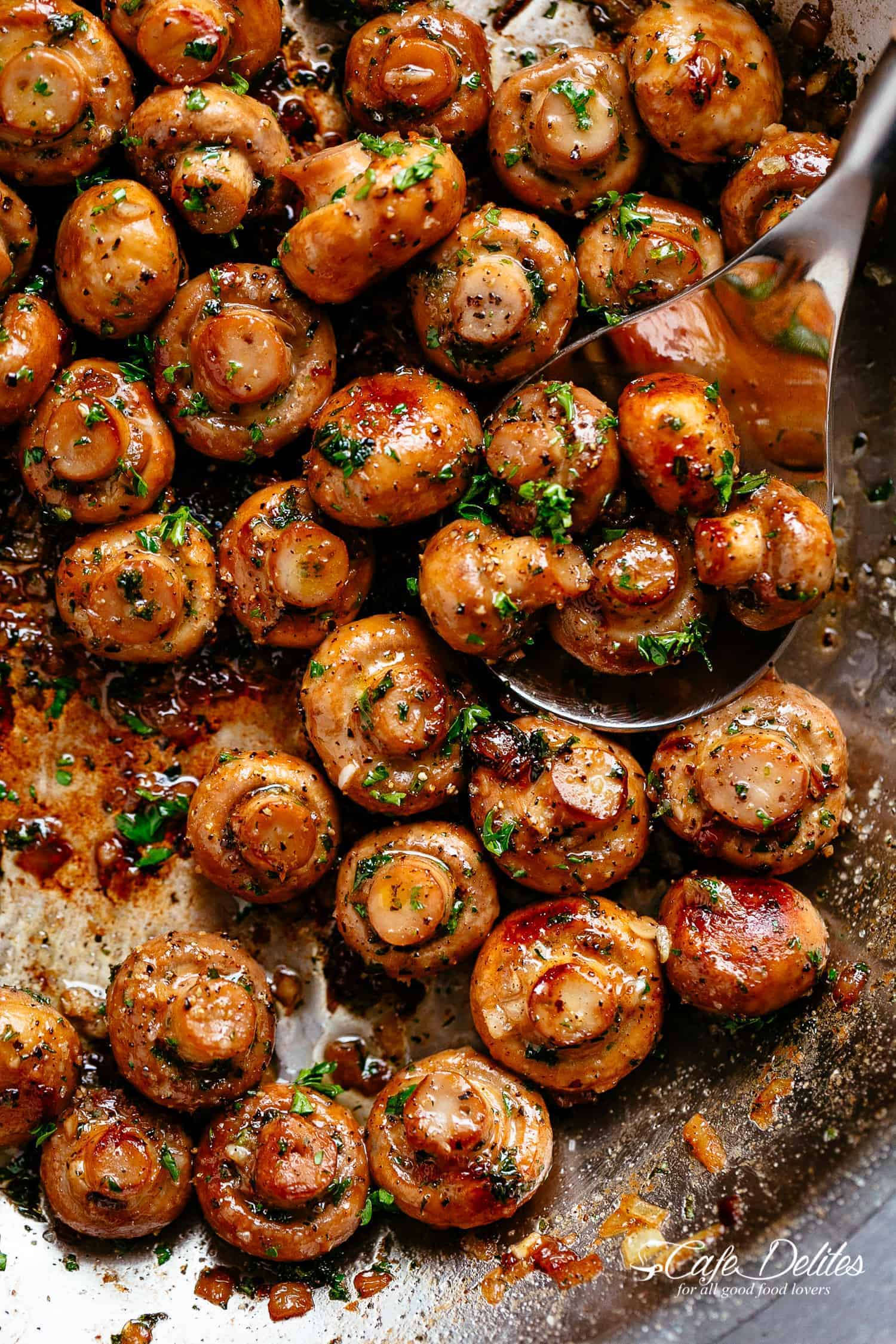 Soft and tender, smothered and enveloped in a thick and creamy sauce and crisped with your oven broiler. There are scalloped potatoes…..and then there are SCALLOPED POTATOES. The kind that are so addictive, you can eat maybe half the pan in one sitting, because in that moment, turkey becomes overrated.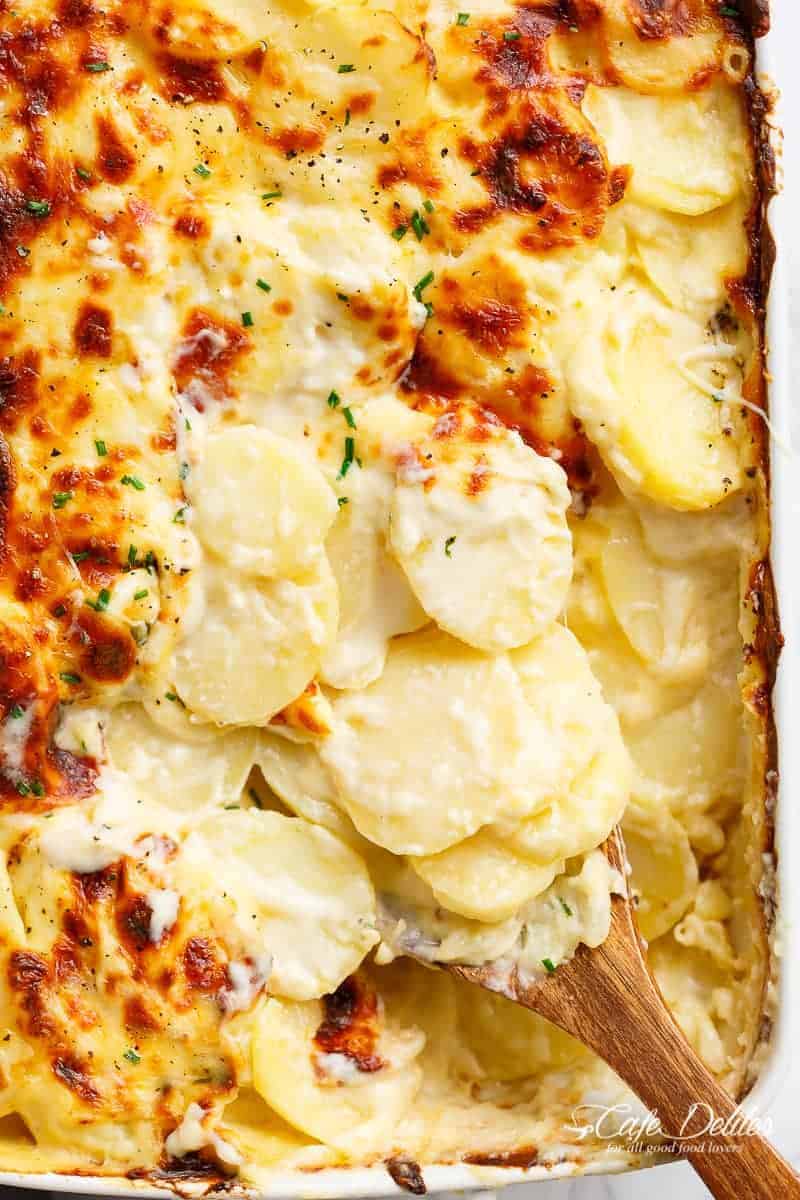 Oven roasted carrots are incredibly delicious with just a little garlic and olive oil, but these buttery, tender carrots are irresistible!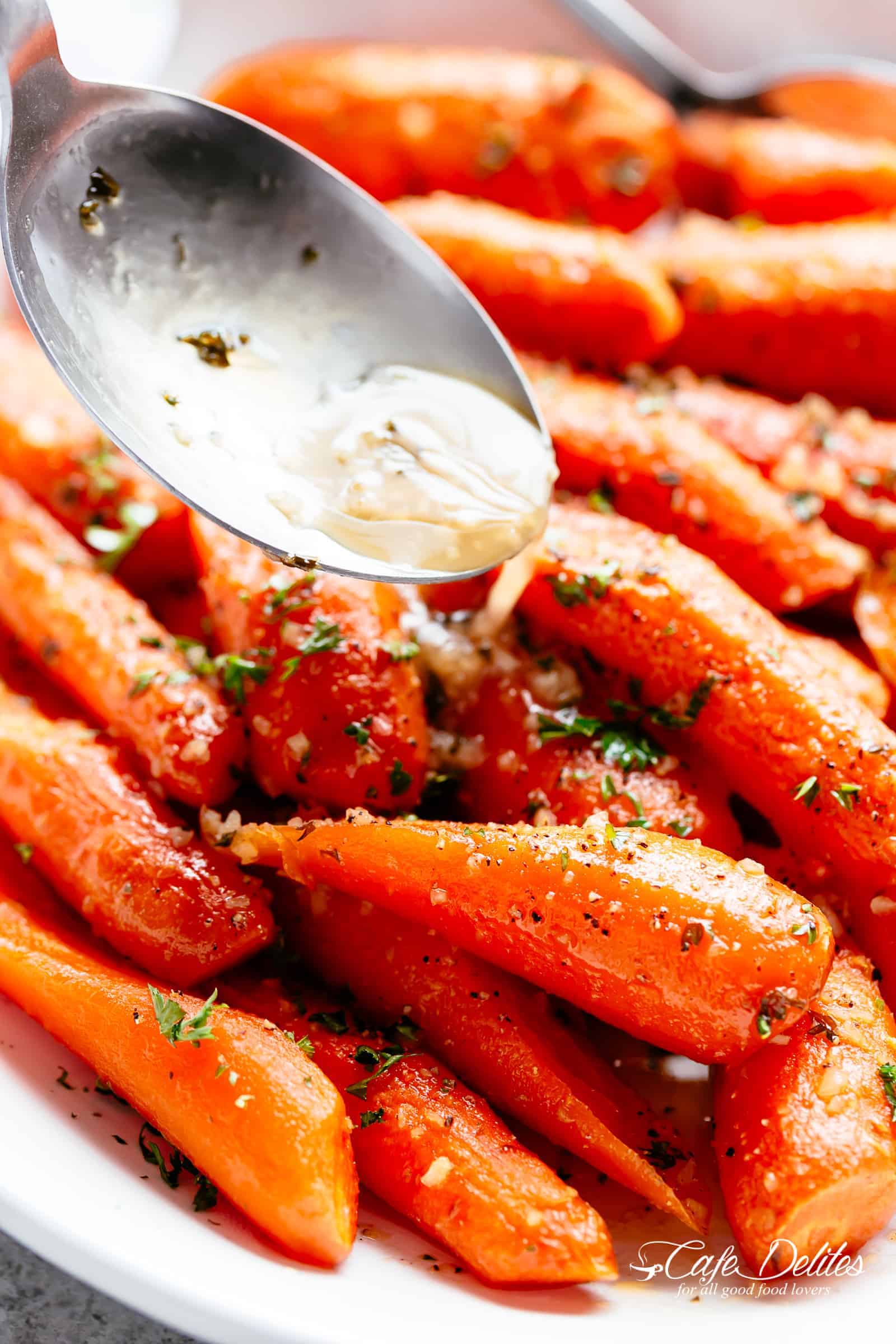 Does homemade mac and cheese get any BETTER than this? I don't think so. Switch up your favourite macaroni cheese recipe and make way for this glorious dish full of flavoured comfort food. I can guarantee THIS will become your new favourite.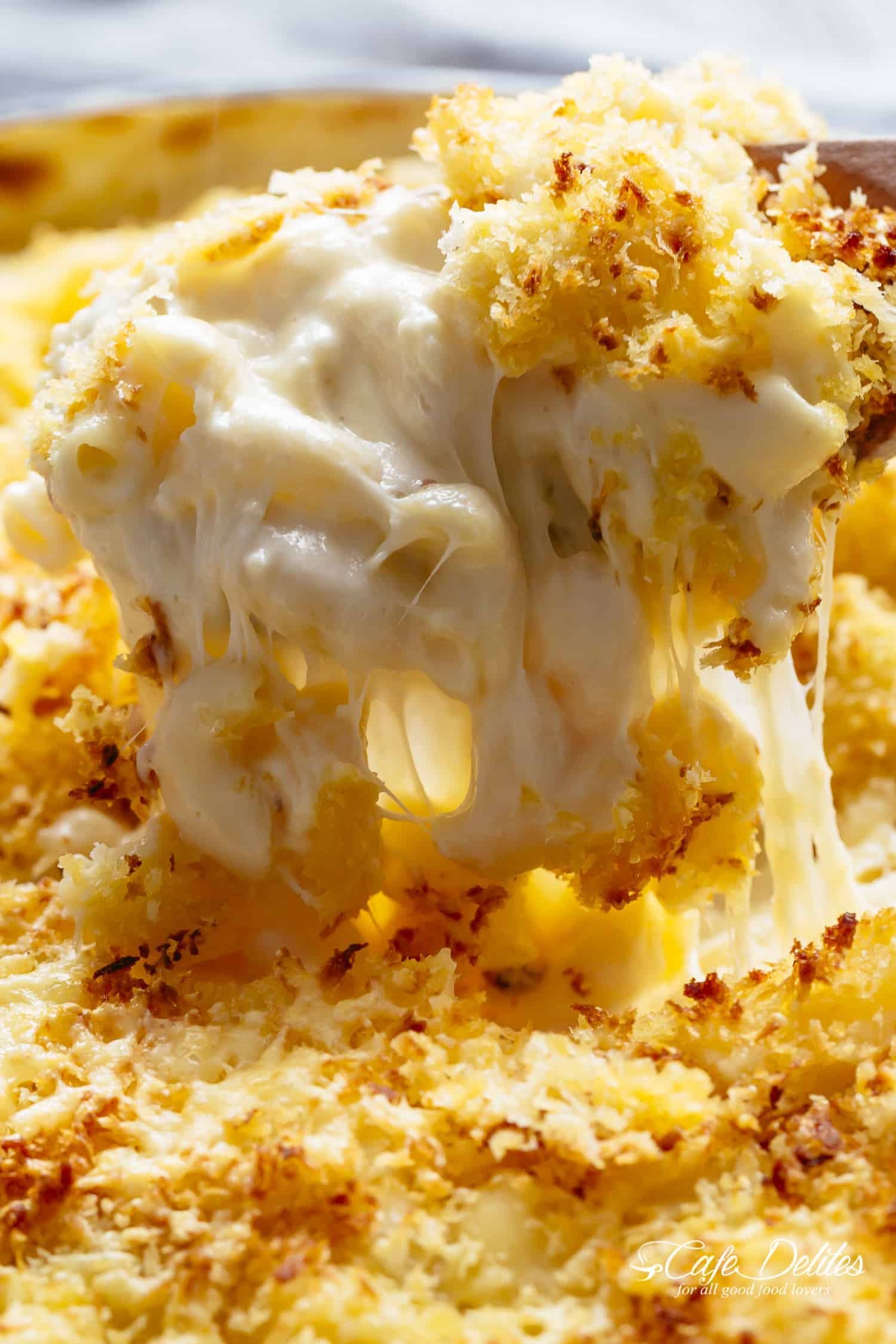 An easy to make Stove Top Green Bean Parmesan Casserole, with a creamy mushroom sauce, all made from scratch and on the stove to save precious oven space! | https://cafedelites.com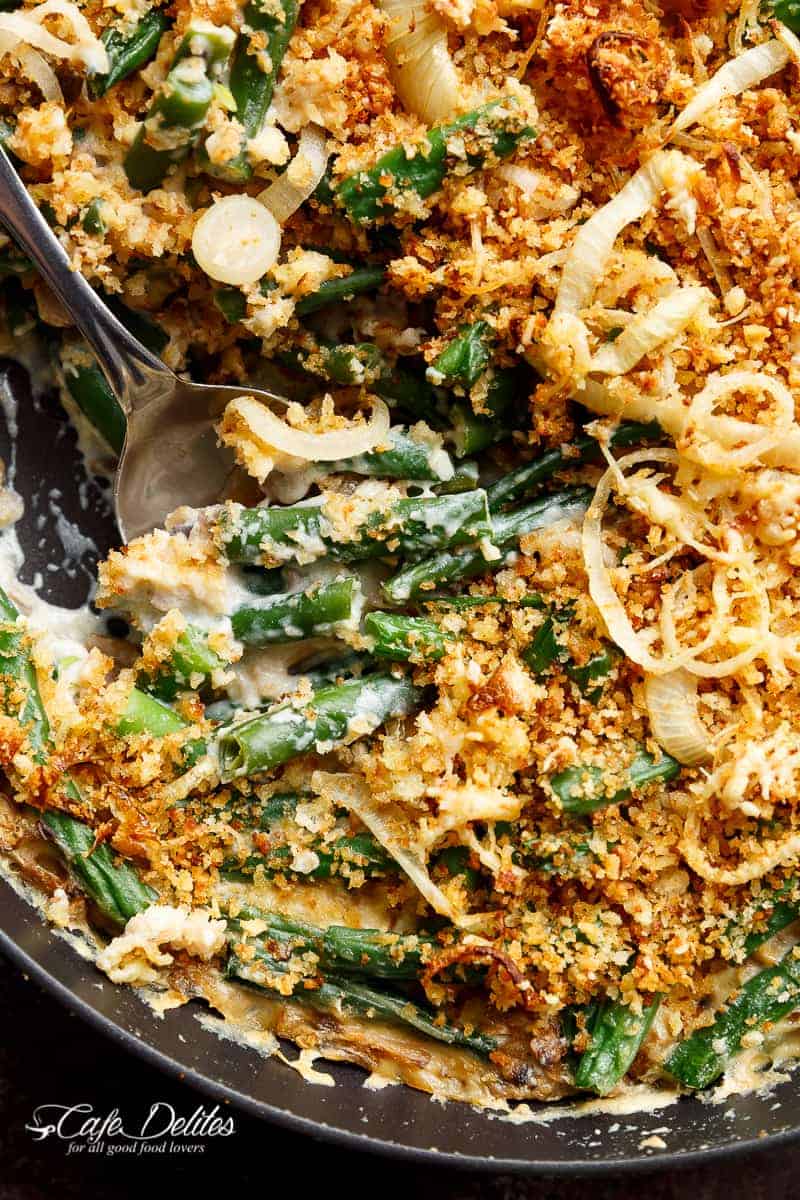 The softer and fluffier, the better. Especially when you're saving your beloved roll to mop up the last globs of sauce or gravy on your plate. No mixer needed! With only 2 sets of rising times and a handy trick to get your dough rising quicker than normal, you guys are going to love this one! So fluffy and soft on the inside AND outside, with the perfect salt and sugar ratio to make these rolls absolutely wayyyy better than anything store bought.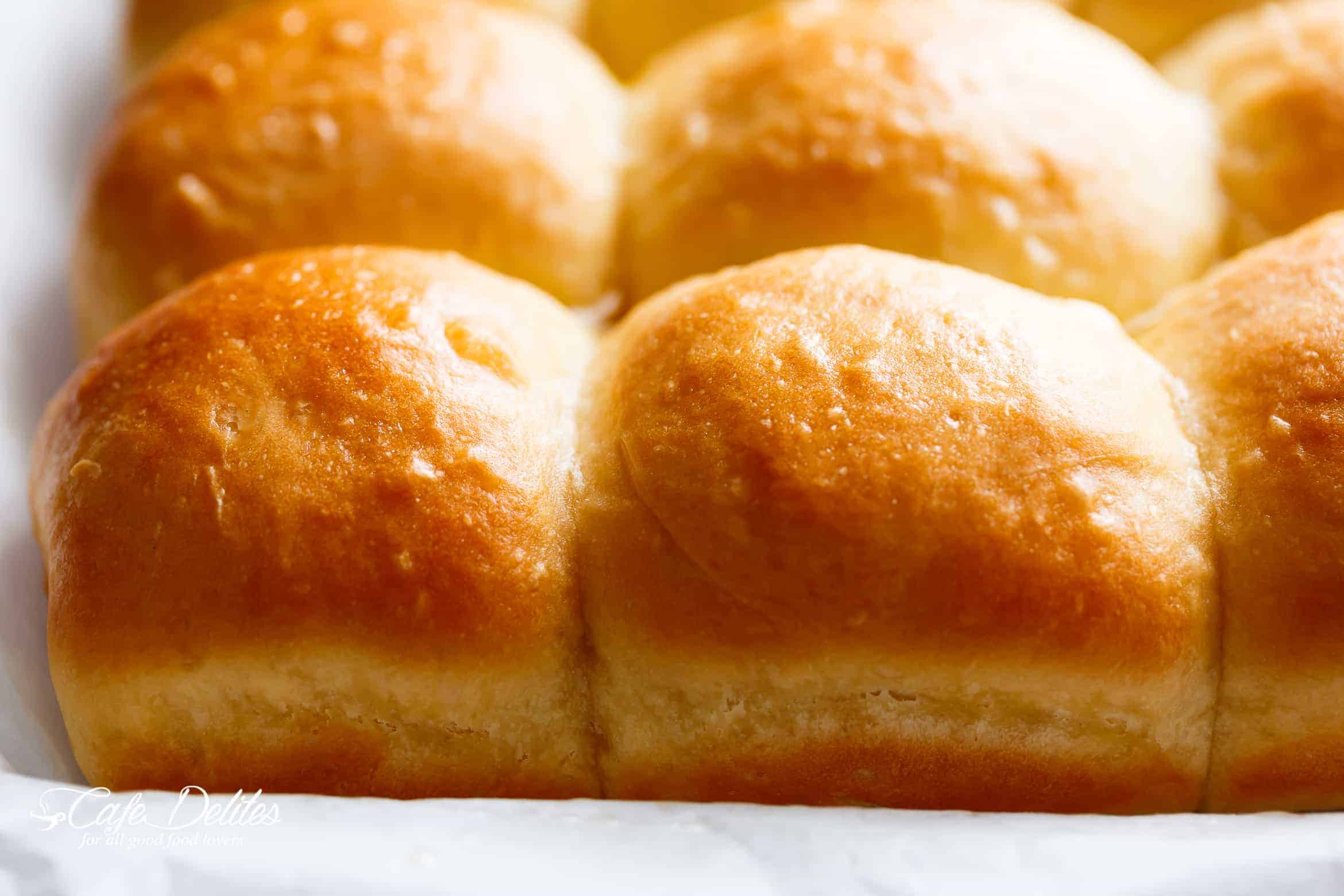 Easy and creamy mashed potatoes are fluffy and the perfect side. You've been missing out on the good stuff if you don't try this one.
Hello comfort food.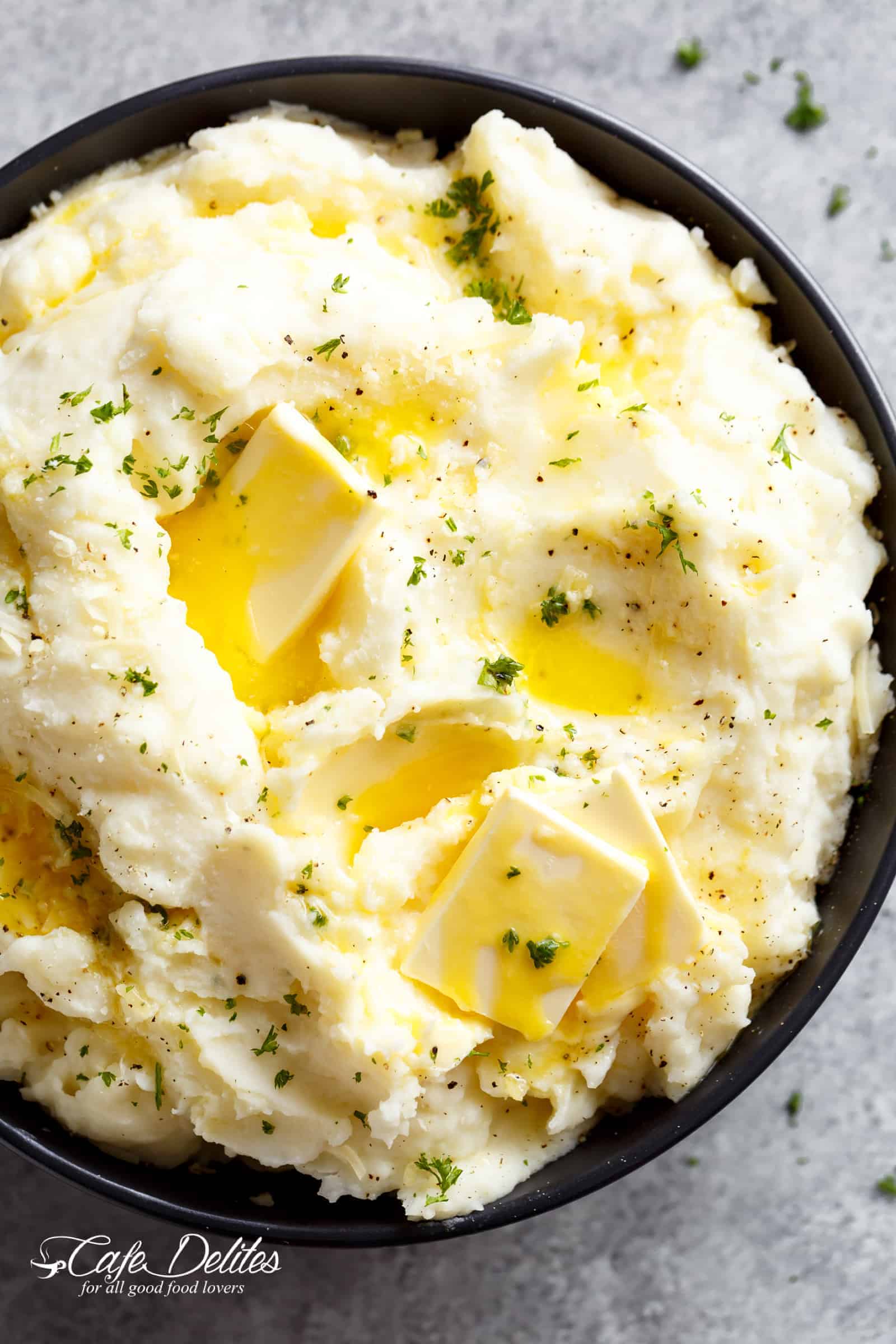 Move OVER Pumpkin Pie! Pumpkin Cheesecake is in town…and its friend Oreo cookie base comes with it!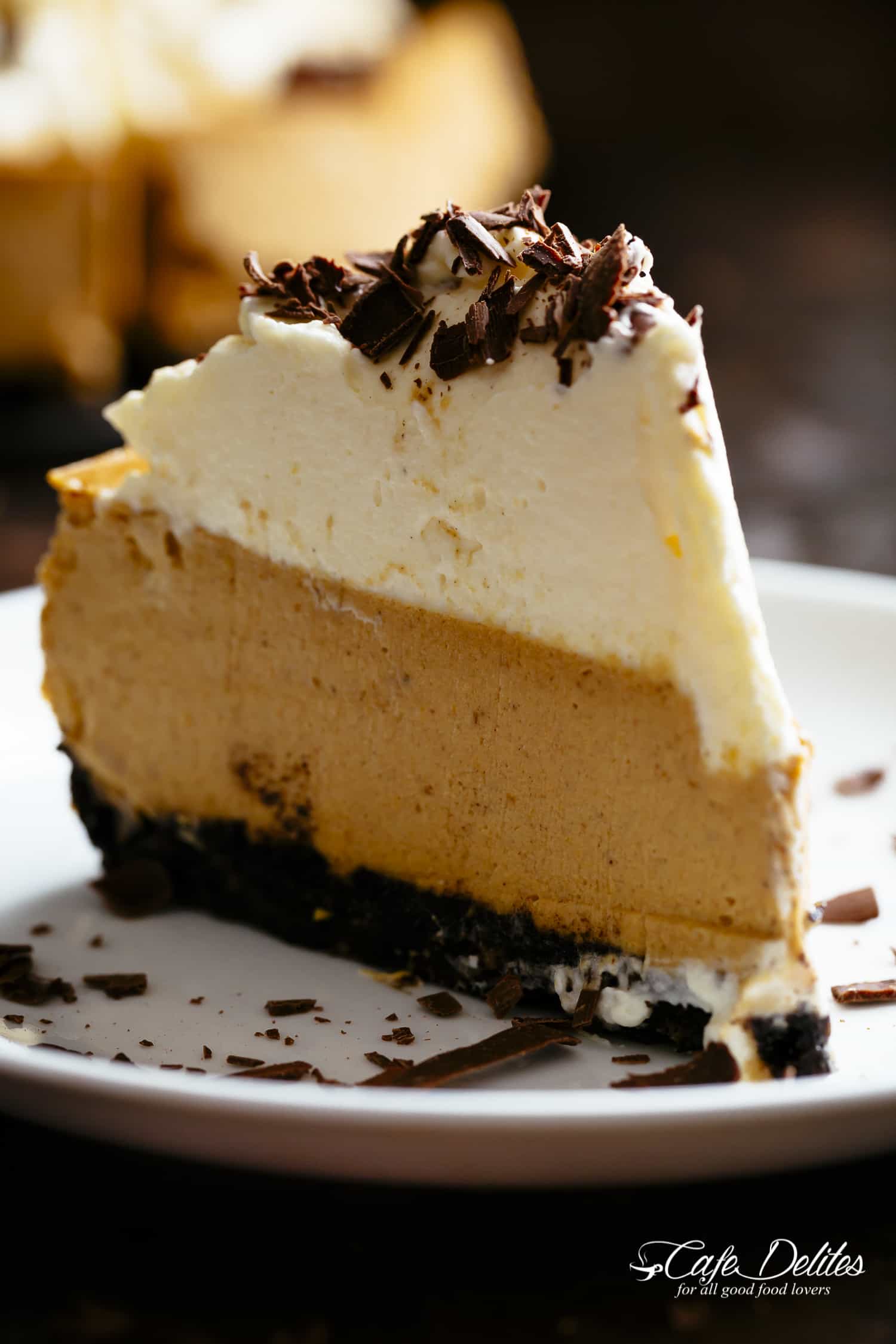 Do something different this year and give your guests a chocolate pudding cake TO DIE FOR! EASY to throw together and perfect wIth ice cream!