It's that time of the year again! We have an excuse to drink Margaritas and eat guac all day with these Cinco de Mayo recipes!
With Cinco De Mayo around the corner, we have rounded up the most incredible collection of Cinco De Mayo Recipes…ever! Some of them are deliciously authentic and some have a Gringo twist! Whichever way you go, you will definitely find something here for everyone!
The BEST chicken fajitas are so quick to throw together! Chicken gets marinated in the best juicy lime marinade, then seared for that unmistakeable crisp-charred outer edge!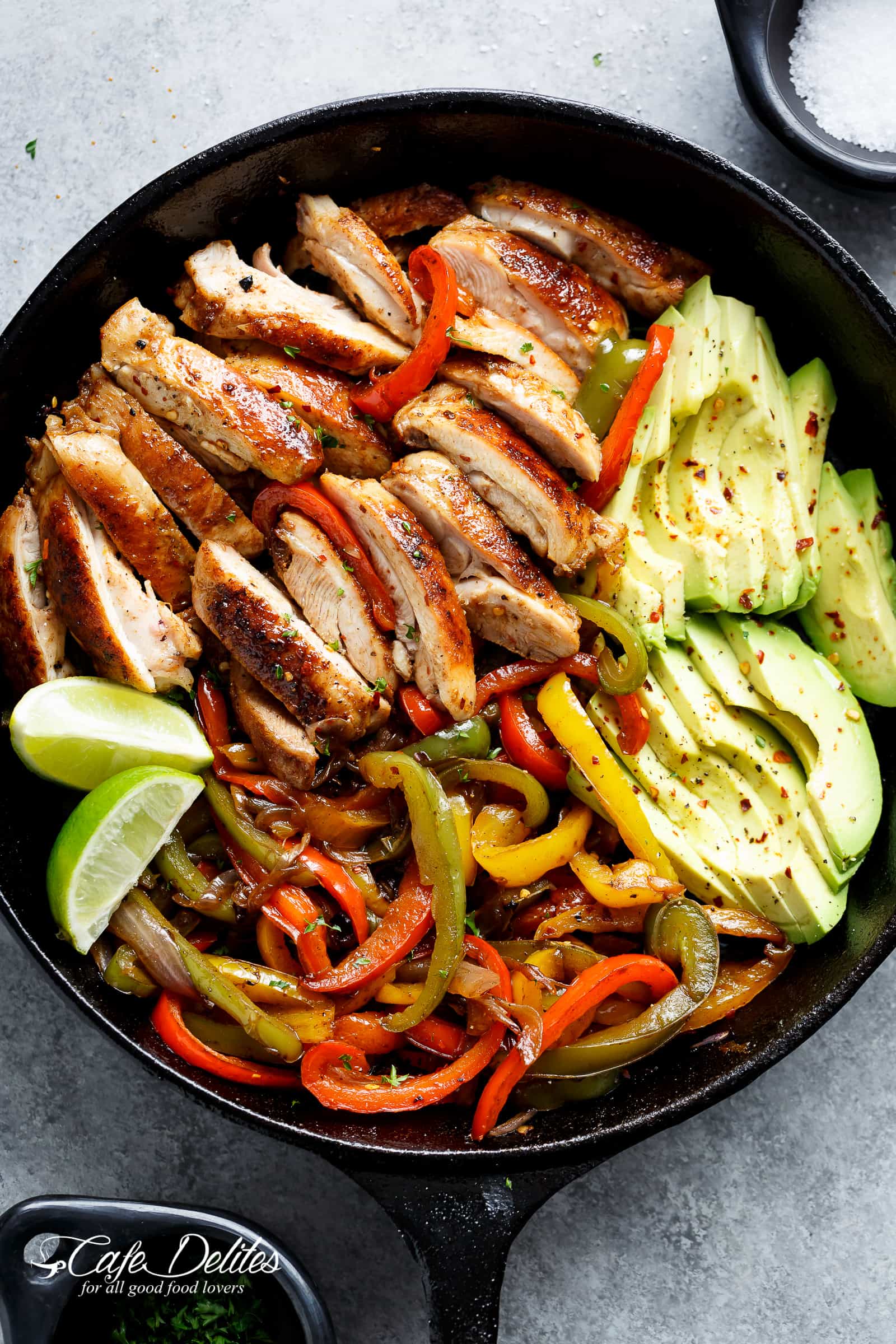 Crispy Pork Carnitas (Mexican Slow Cooked Pulled Pork) is a winner! Pork SO tender and juicy on the inside, while deliciously crisp and golden on the edges! Giving you TWO options to get that perfect crisp finish, and PERFECT for your Cinco De Mayo parties!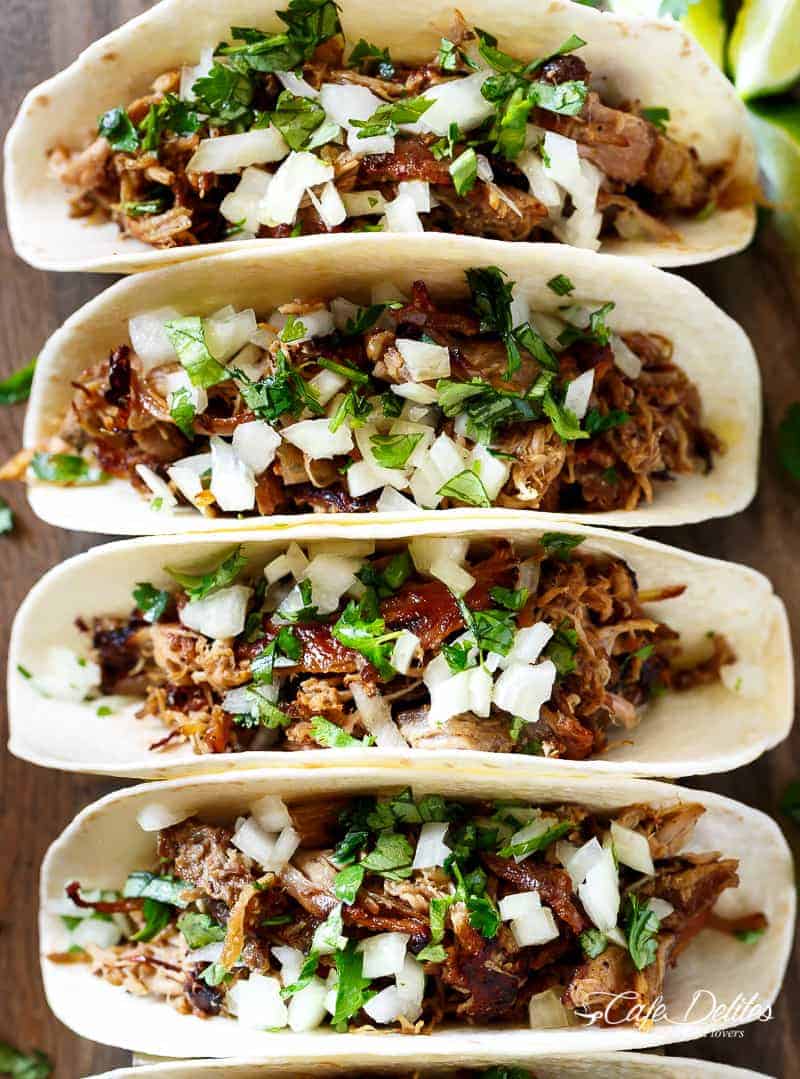 The best, creamy guacamole is so easy to make and better than anything found in a jar! Loaded with avocados, cilantro and lime juice, this homemade Guacamole takes minutes to make and is so incredibly delicious!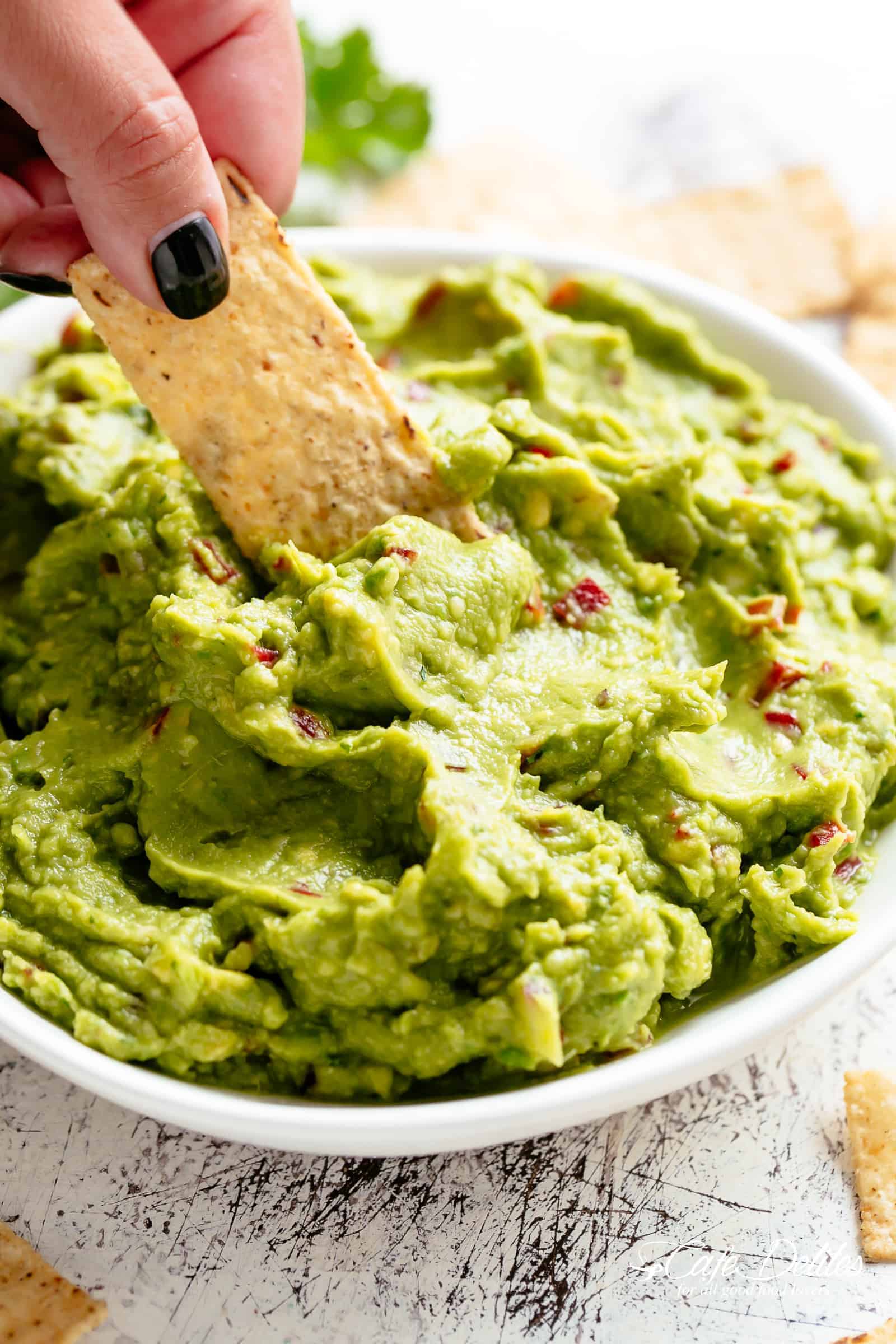 Carne Asada prepared with a deliciously easy and authentic marinade just in time for your Cinco De Mayo menu planning! Juicy, tender grilled flank or skirt steak full of incredible flavours makes this homemade Carne Asada recipe better than any restaurant!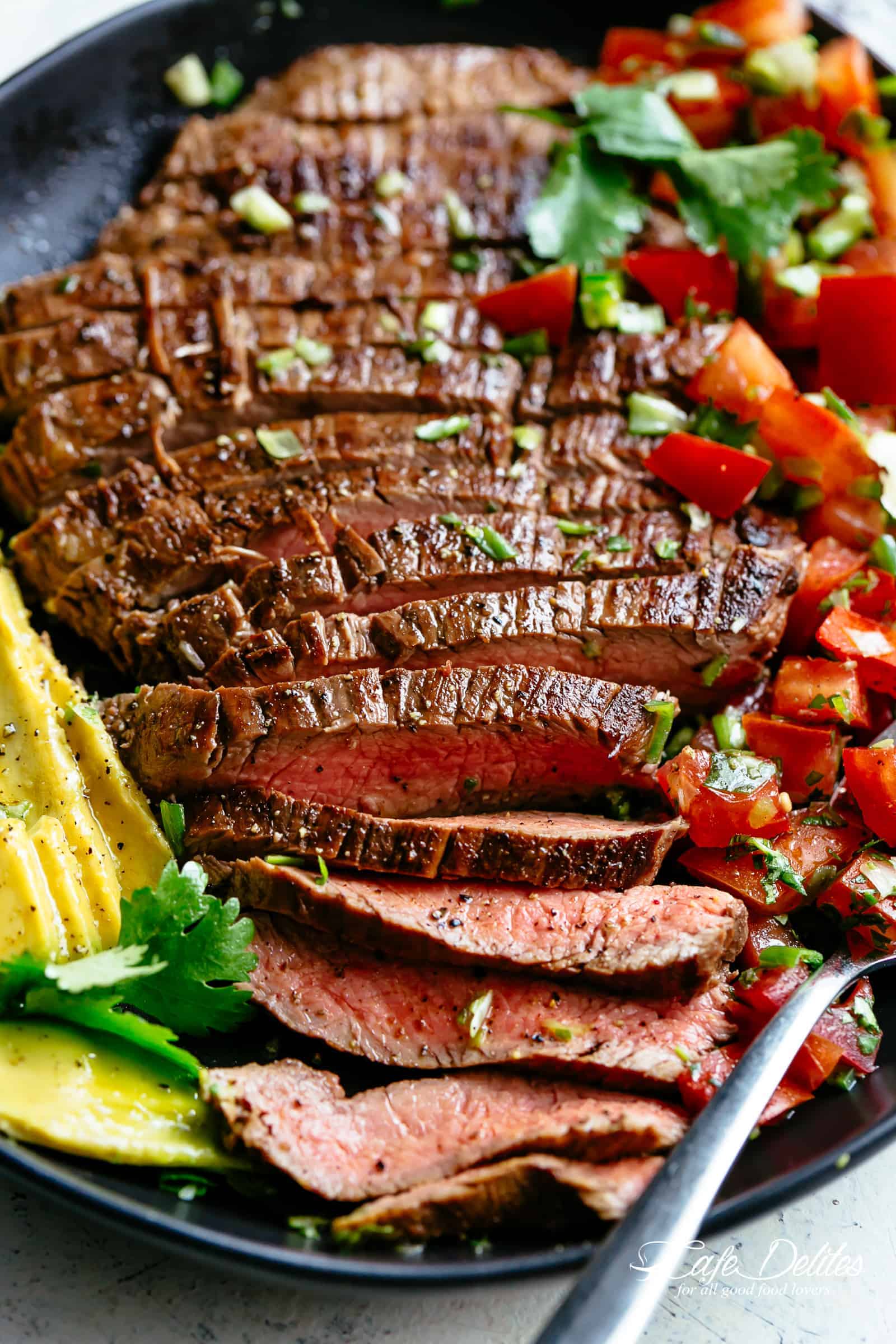 Crispy Cilantro Lime Chicken is juicy on the inside, with a golden and crisp skin! A rich-in-flavour sauce takes simple chicken thighs and turns them into a mouth-watering recipe thanks to amazing flavours mixing through the incredible pan drippings!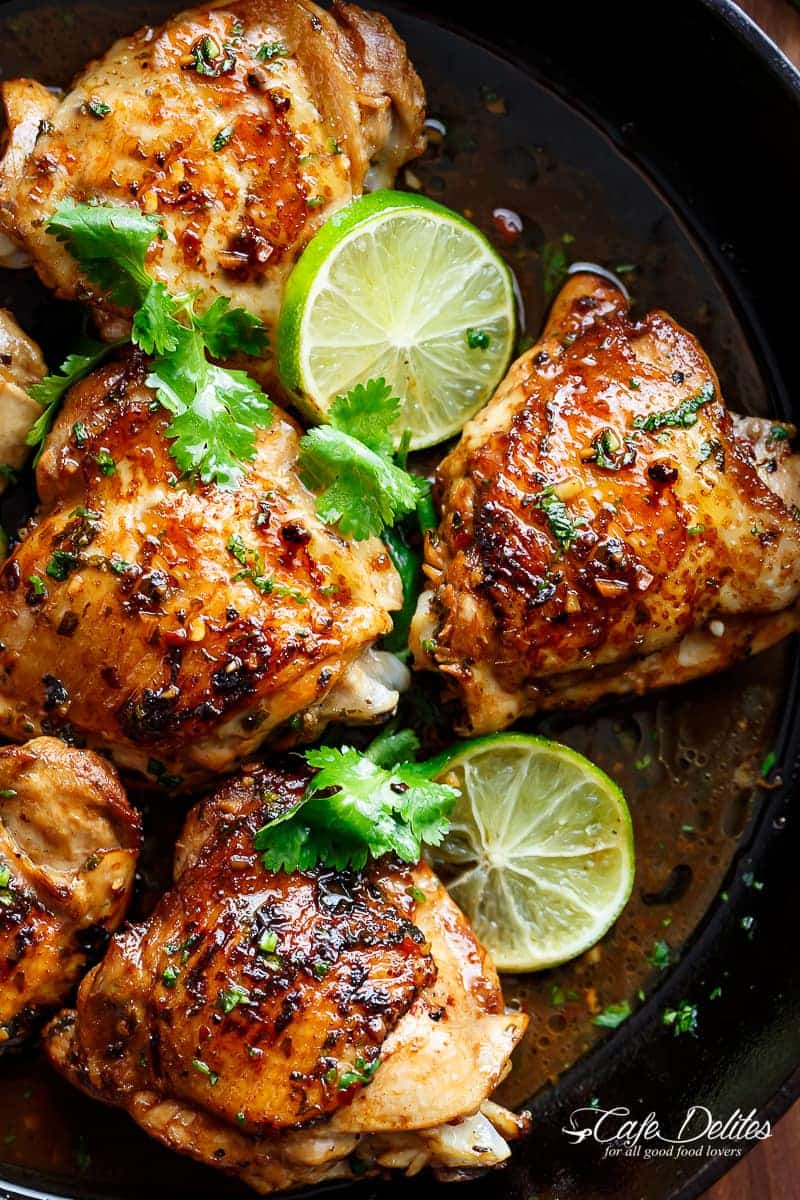 Black Beans & Rice is one of the best sides! With a squeeze of lime juice, garlic and spices, this is our favourite recipe. An easy to throw together side dish that is so versatile, you can serve this with anything!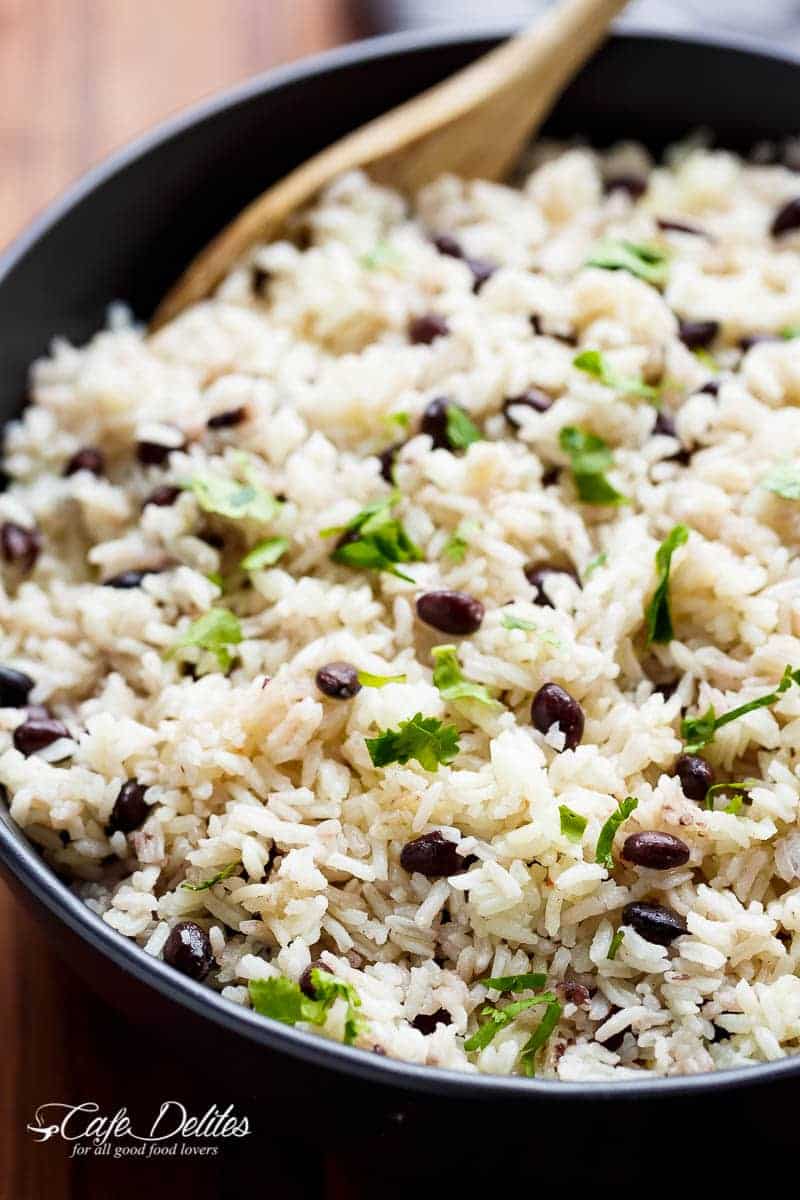 Chili Lime Steak Fajitas are so juicy! The secret lies in this incredibly popular marinade!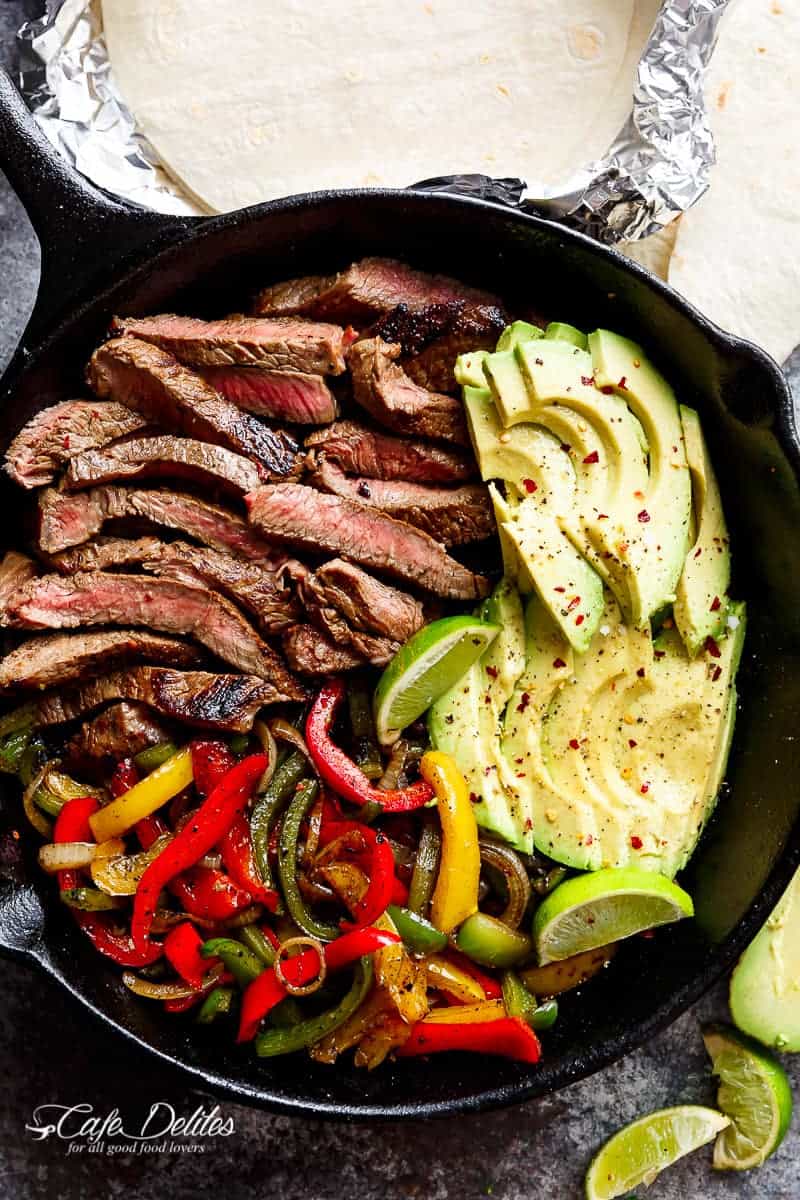 Pico De Gallo is a super easy to make fresh tomato salsa you can serve with anything! From tortilla chips to tacos, enchiladas or carne asada! Only a handful of ingredients!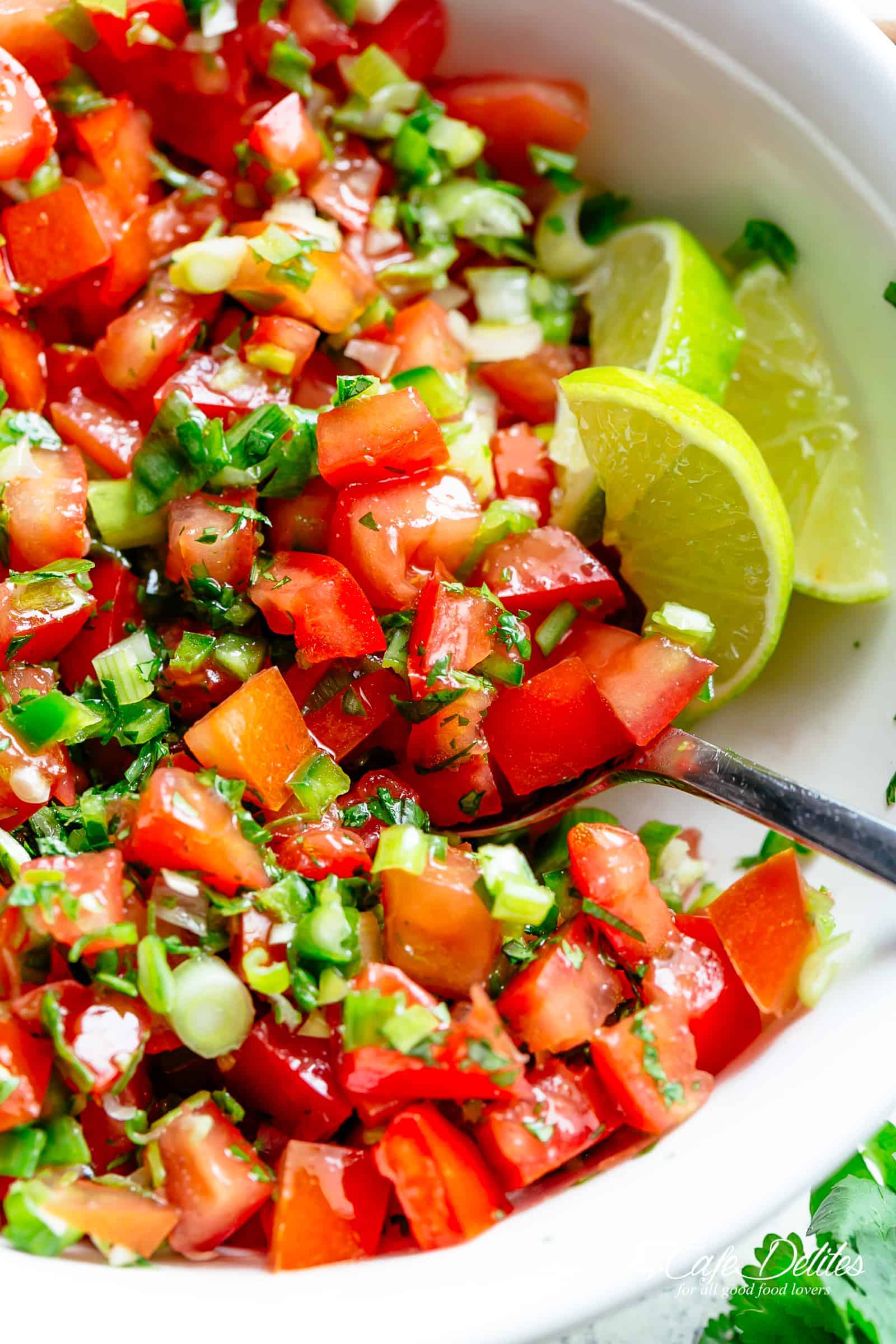 A twist on Carne Asada! Where carne asada meets a mexican-ized burger with creamy guacamole, pico de gallo, melted cheese and carne asada flavours seared into a beef burger.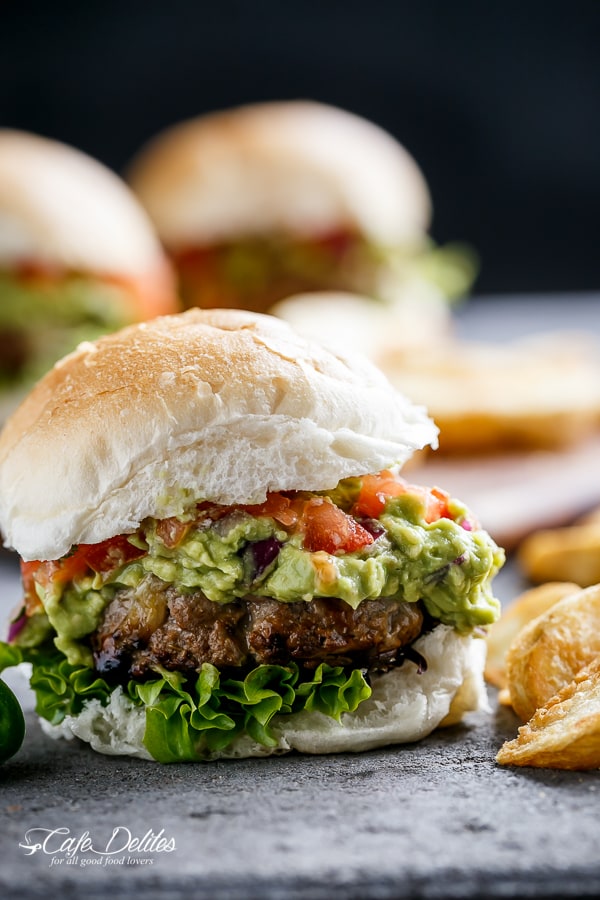 Slow Cooker Barbacoa Short Rib Tacos full of barbacoa flavours! Meat so tender it falls off the bone, stuffed into taco's and served with avocado! A perfect way to put a twist on an old classic recipe!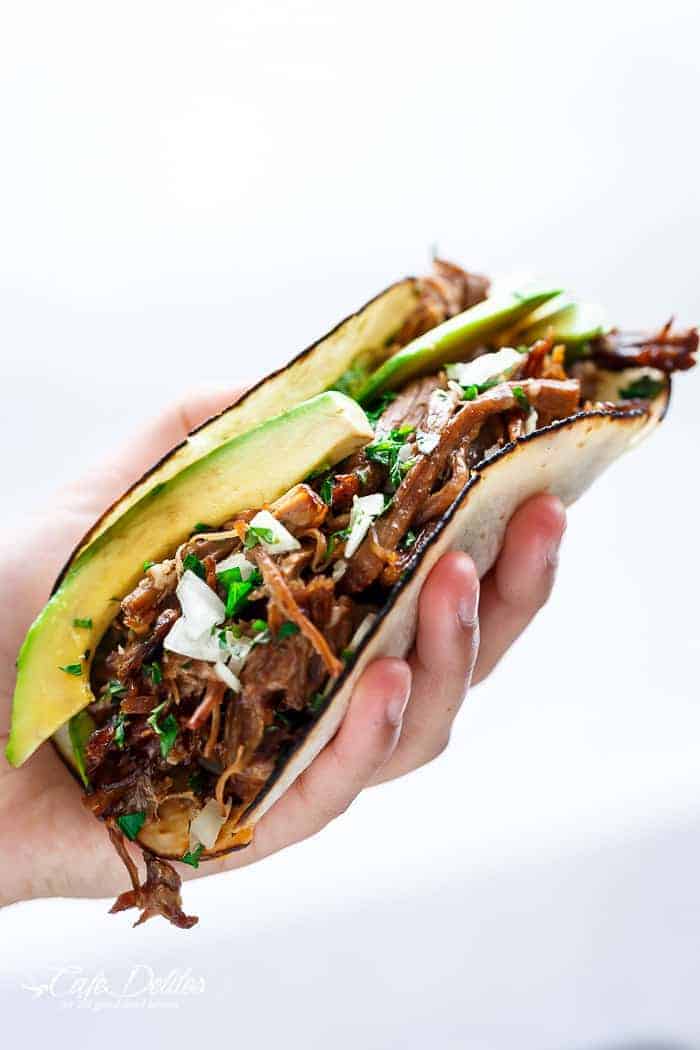 Chunky Shrimp Guacamole is easy to make and ready in minutes! Always a hit with whoever we serve it to, this guac is perfect as an appetizer! With the option to pan fry your shrimp OR use pre-cooked shrimp!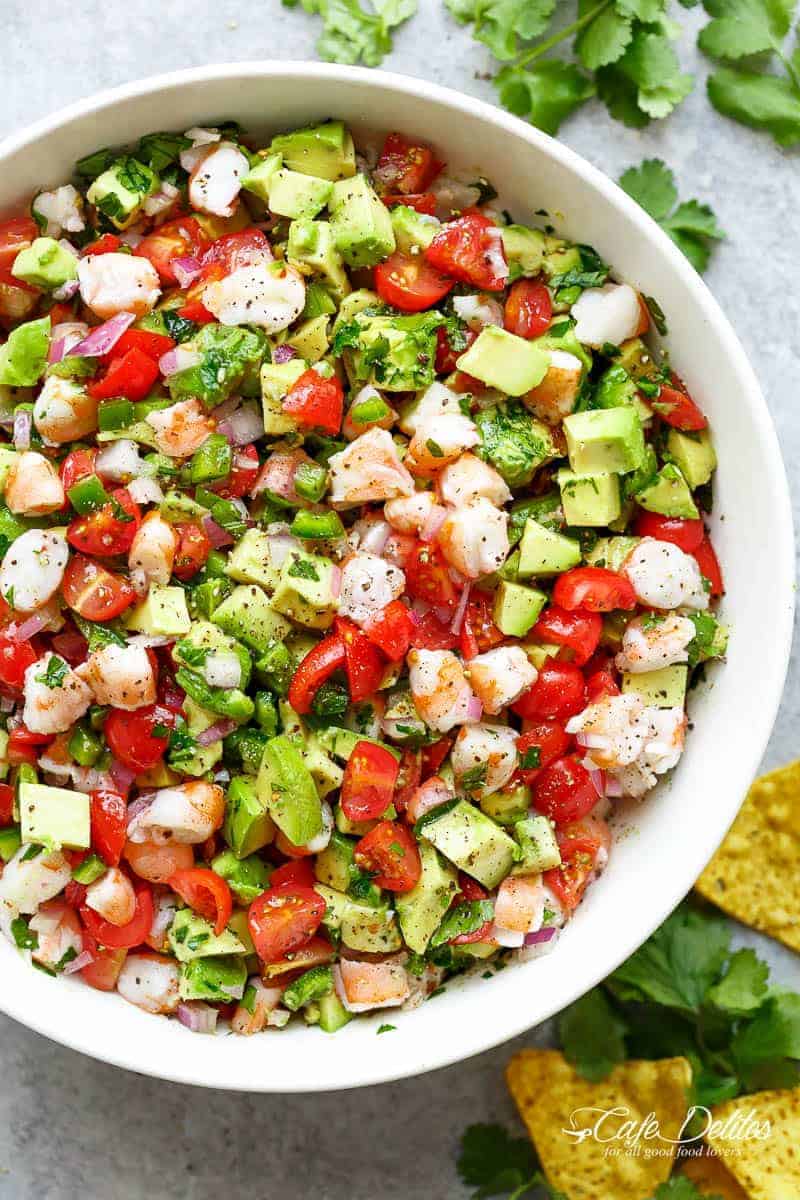 Steak Fajita Grilled Cheese with Incredible fajita spiced beef fillet steaks, seared and sandwiched between crusty bread with chargrilled capsicums/peppers, onions, creamy avocado, sour cream and warm melty cheese!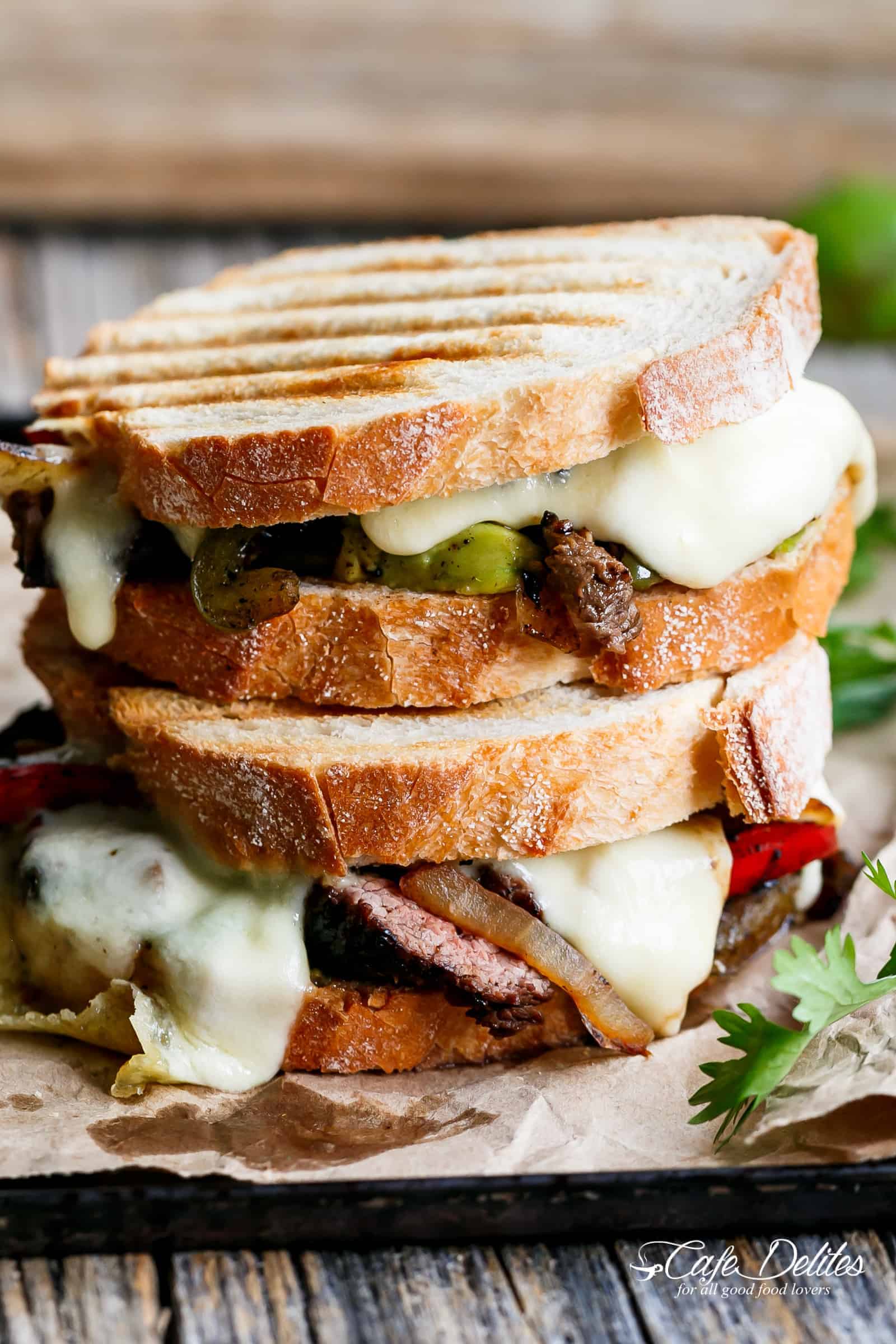 This Chili Lime Chicken Fajita Salad has so much flavour happening, you don't know where to start. Creamy avocado slices, grilled red and yellow pepper strips (capsicum), or the succulent chicken thighs. With a dressing that doubles up as a marinade!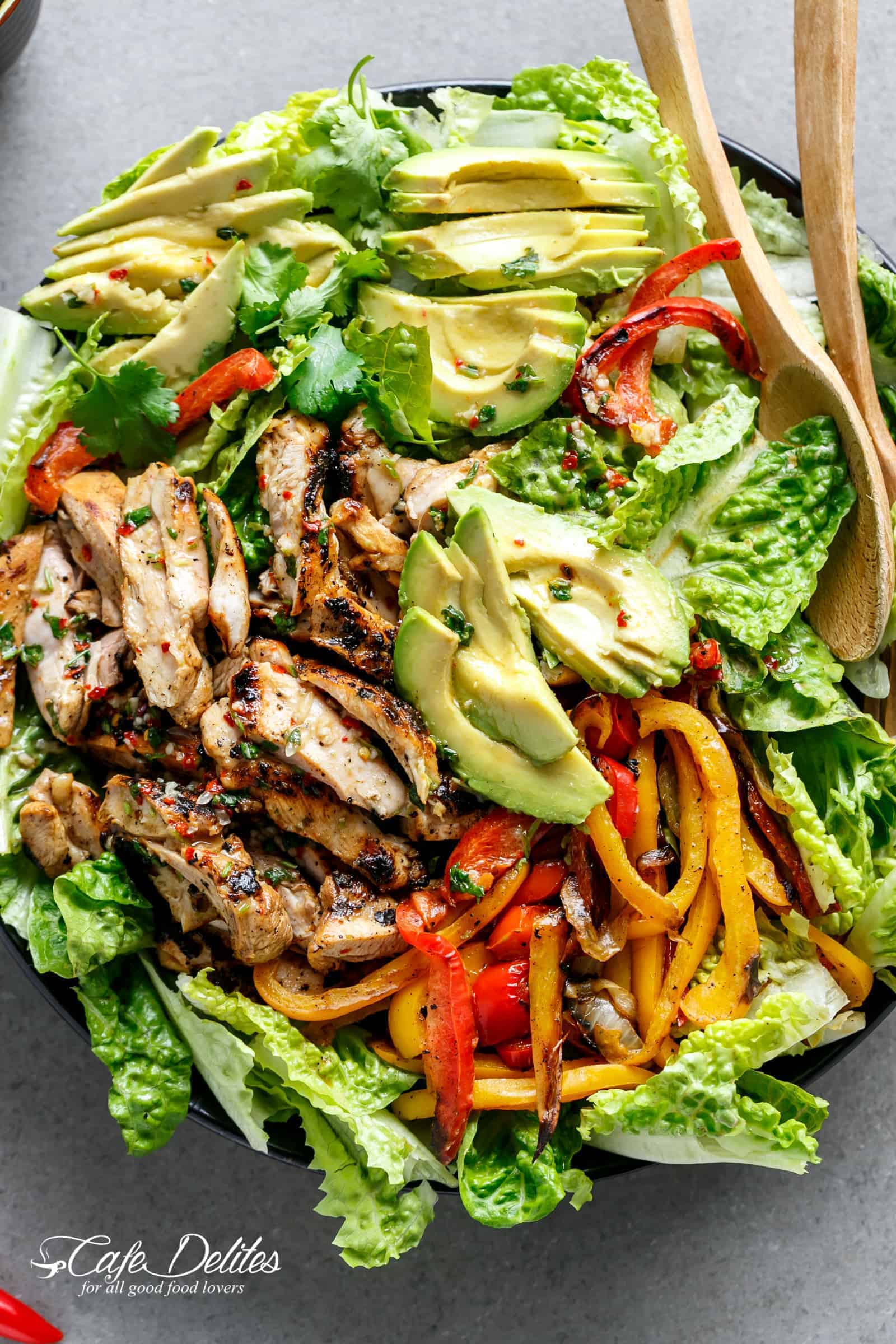 Meet your Cinco De Mayo breakfast. Not even PANCAKES or a steaming stack of French Toast can beat the flavour pants off of a good pan of Huevos Rancheros, all done in Gringo style!
A kick of flavour in each bite! Why go out for a Mexican dinner when you can make succulent Spicy Shrimp Fajitas right a home in less time! Cooked with a blend of savory and spicy seasonings in a sizzling hot pan adds new flavours and textures to shrimp!

Merging two favourites into one delectable parcel, these chicken fajita sweet potatoes are deliciously creamy!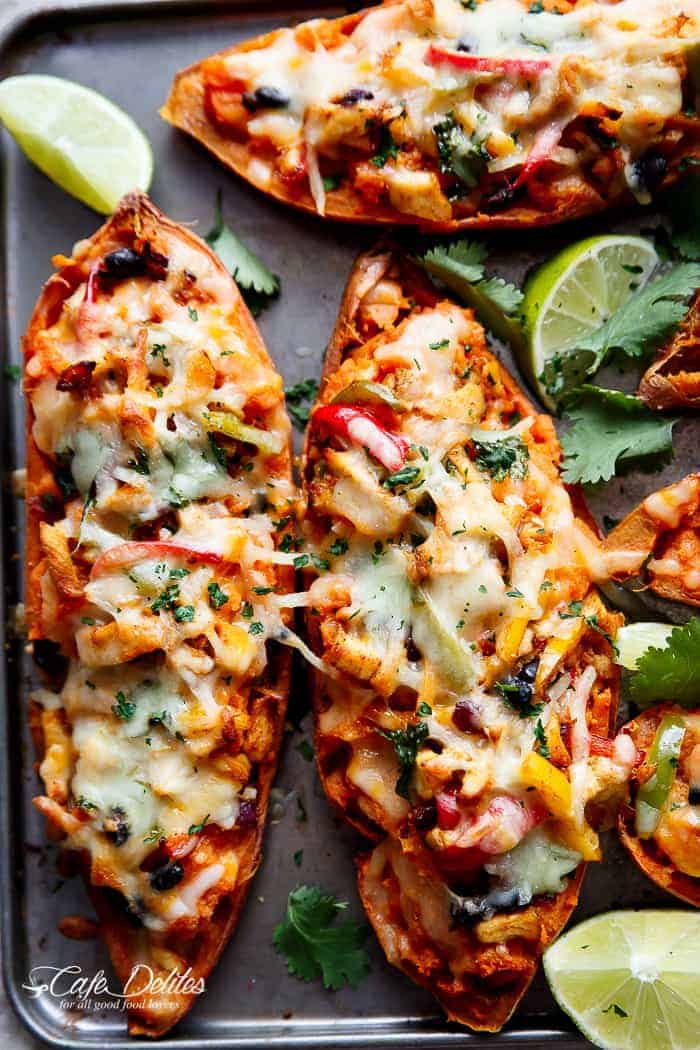 A skillet full of Mexican flavour, crispy wedges topped with Mexican Taco beef mince, tomatoes, avocado, sour cream and whatever else your heart desires! Smokey Mexican Beef Wedges are a huge family hit over here!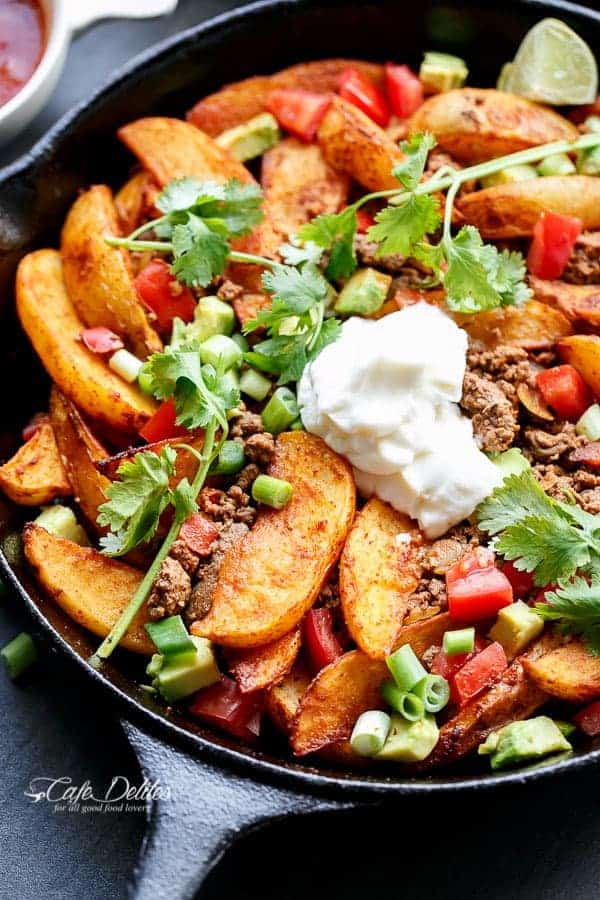 Shrimp & Mexican Corn Foil Packets are filled with Tex-Mex ingredients and flavours! With the addition of creamy Elotes to complete your meal! Perfect for grilling OR baked in a beautiful sauce before being drizzled with that incredible Mexican cream!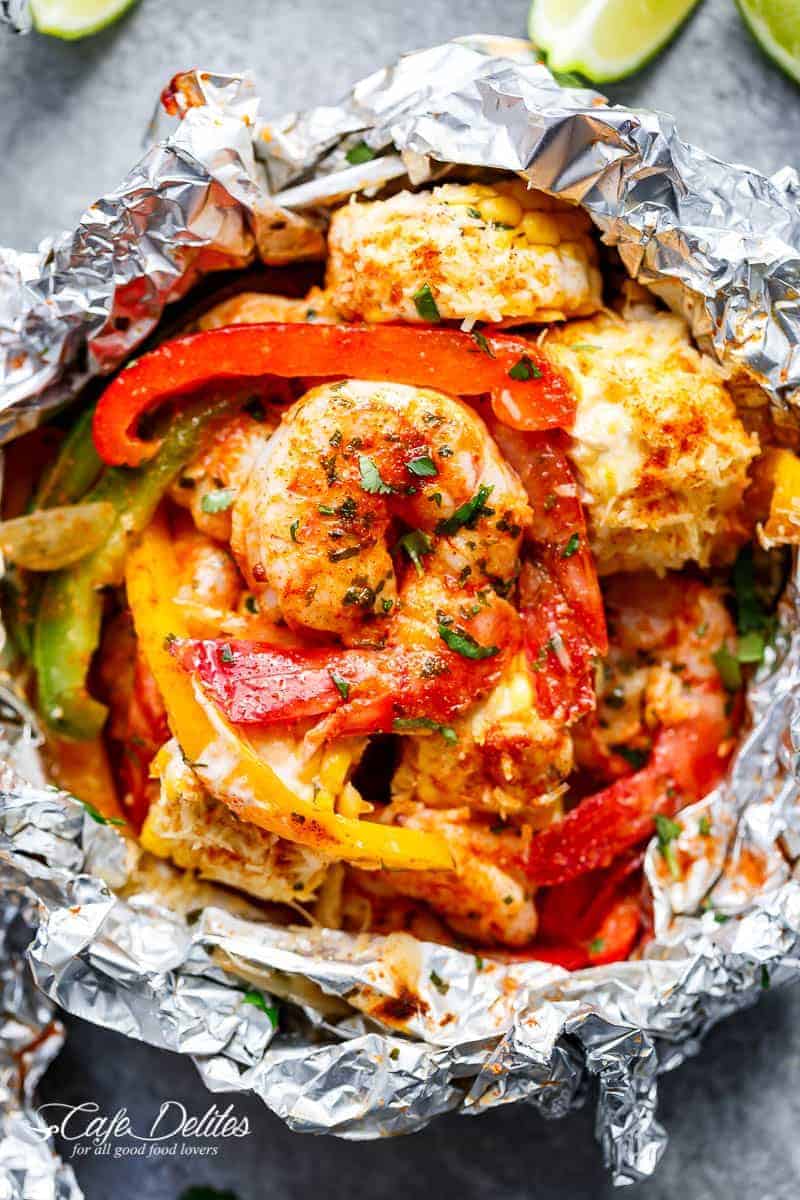 Grilled Tequila Lime Chicken Taco Salad with an avocado crema spiked with lime and booze!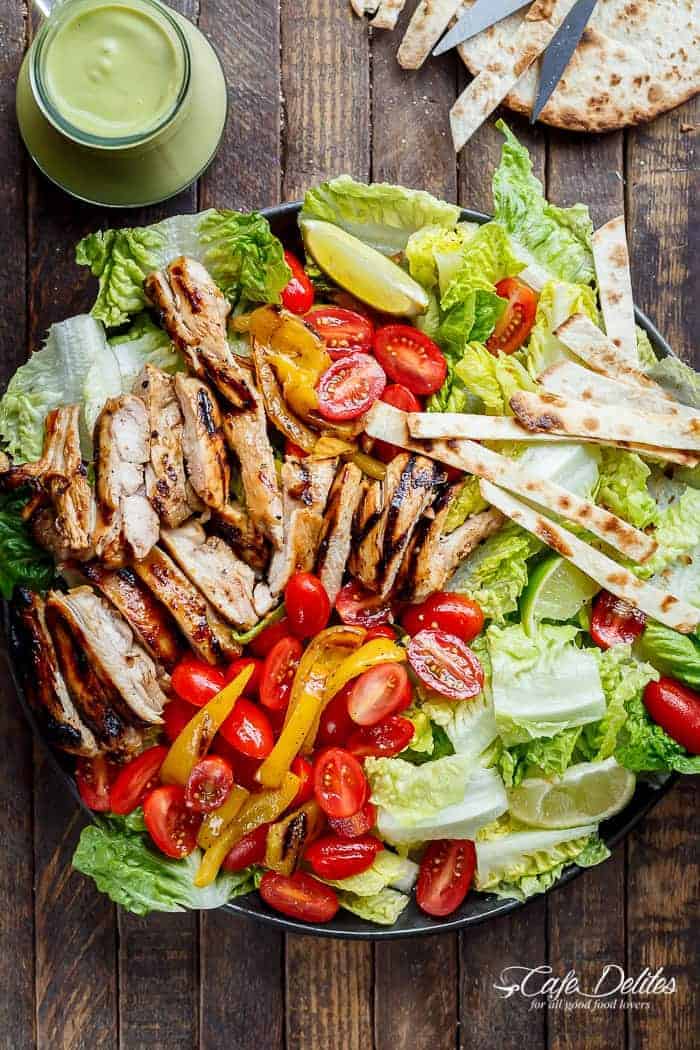 With pure, fresh ingredients resembling a classic margarita, only in an icy slushy!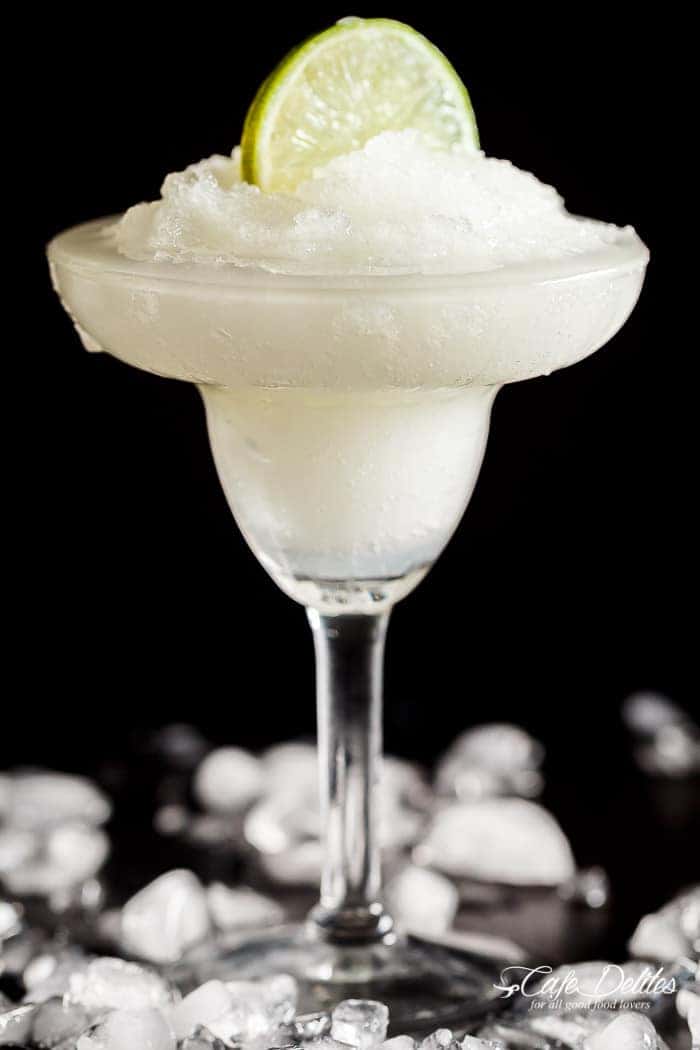 Churro ice cream bowls feed that inner churro craving! Crispy on the outside, soft on the inside, and exactly how a churro should be, without deep frying!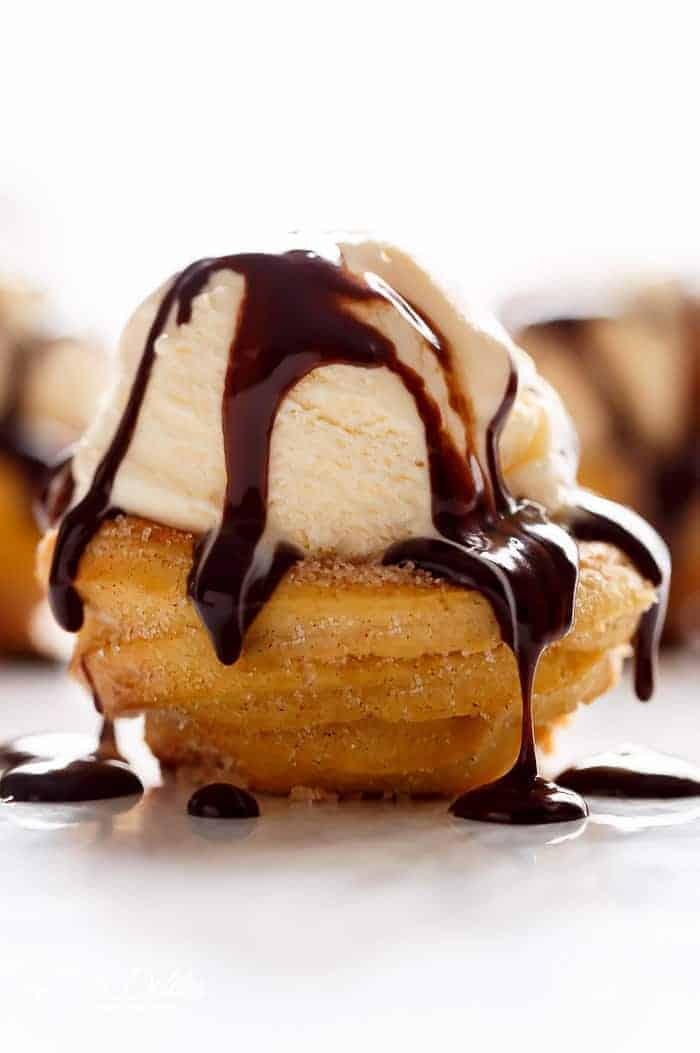 Who says you can't have an ice cream sandwi for breakfast? Not me!