15 Sweet Fall Recipes
Since the start of the season, I've been eye balling a lot of the recipes on this site for my American followers, without a clue how to share them all. A round up was all I could think of!
From pancakes to blondies to cookies to puddings to pies to donuts. I got your sweet seasonal Thanksgiving recipes sorted.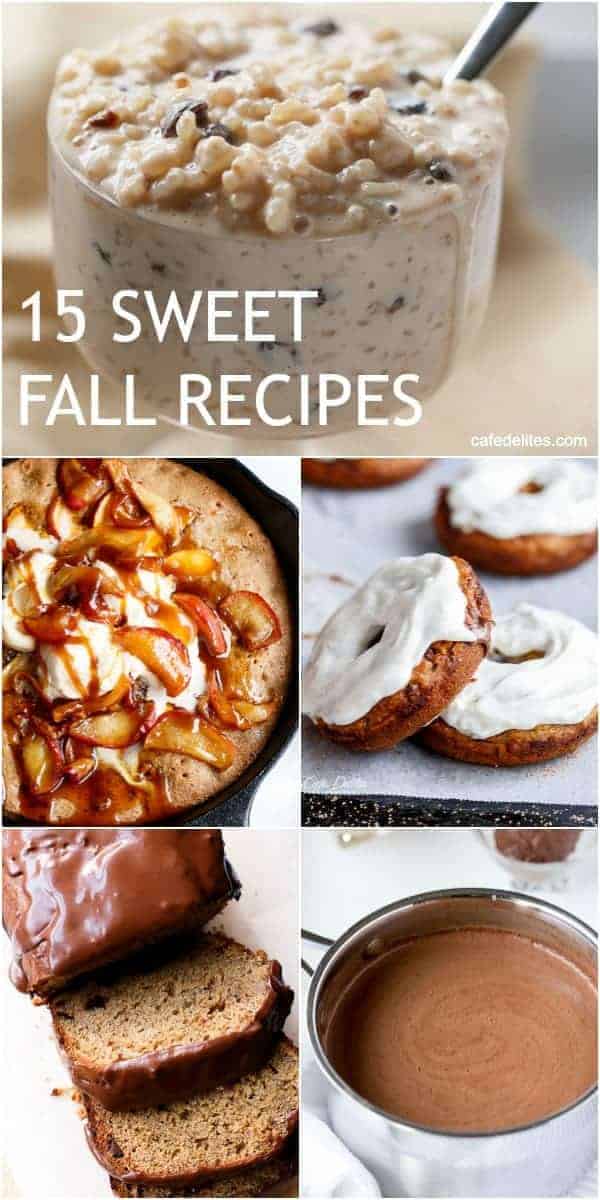 Savouries will be coming up in the next couple of days, so keep your eyes on your inboxes! There were too many to fit in here, but I promise you, it's going to be good.
1. Caramel Chip Pumpkin Pancakes
One thing I've learned about American tradition, if not anything, is that pumpkin pumpkin pumpkin anything and everything goes. So, of course, pancakes.
Fluffy pumpkin pancakes sweetened with honey and filled with melted caramel chips that will blow your mind while fulfilling your every desire for an incredible breakfast. Or lunch. Or dessert. Because pancakes at anytime is completely acceptable.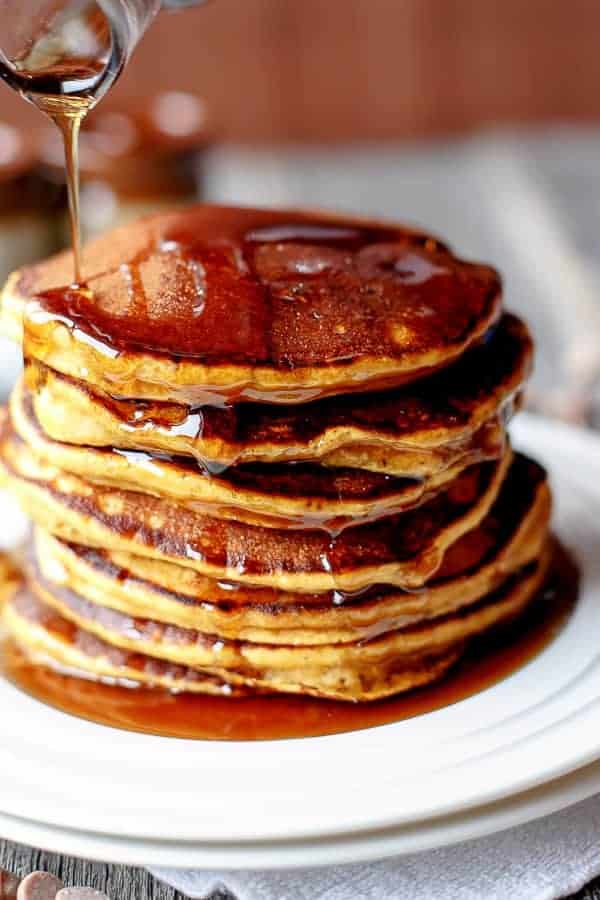 2. Apple Pie Deep Dish Cookie Dough Skillet
With all the blondies I've done on this blog, these take the pie and knock it over the head 50 million times over. Apple Pie stuffed into a fudgy deep dish blondie, baked to golden perfection in a skillet using the cookie dough from that Nutella Stuffed Deep Dish Chocolate Chip Skillet Cookie. Wow.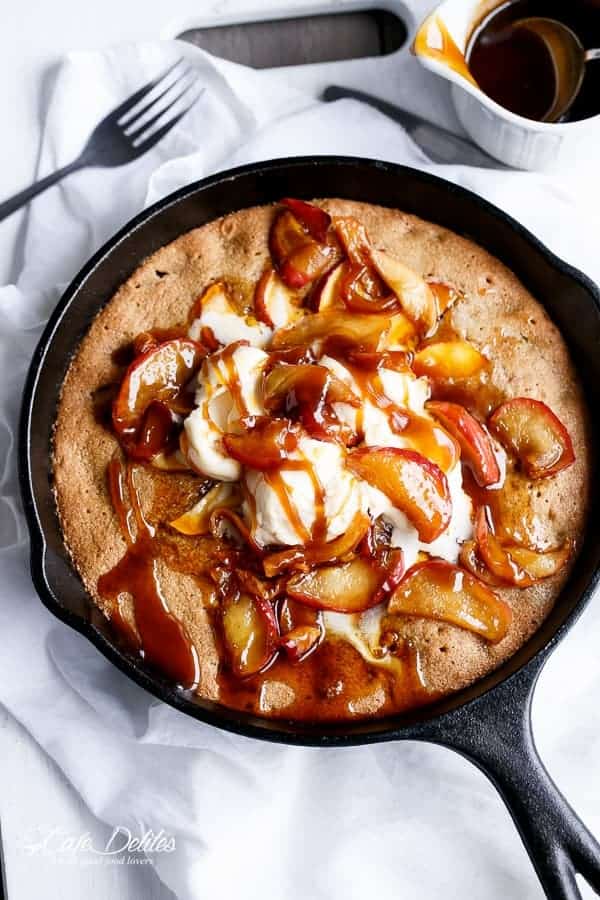 3. Banana Donuts with Cream Cheese Frosting
Delectable Banana Bread baked into the perfect donuts, smothered in cream cheese frosting and filled with melted Nutella scream fall (and possibly Thanksgiving) to me.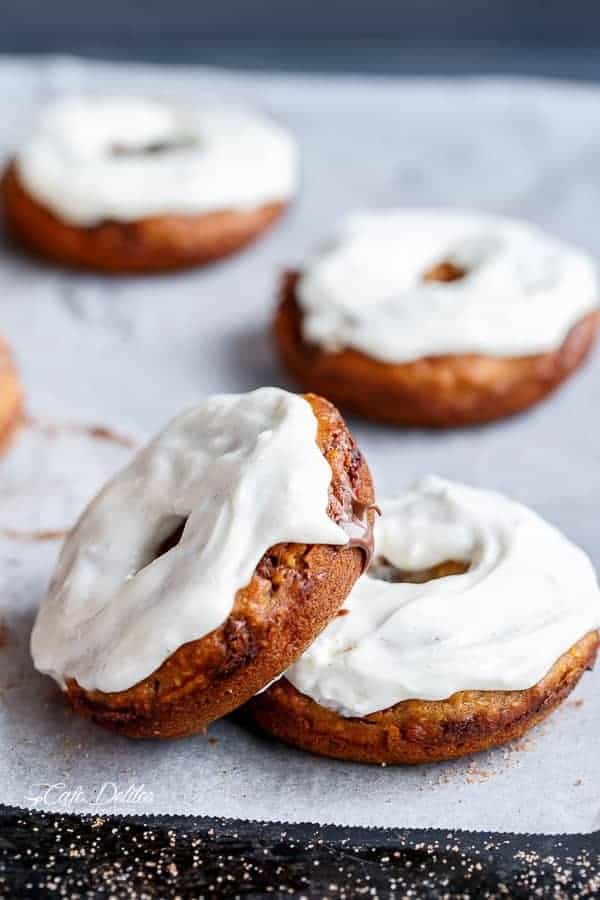 4. Caramelized Fig Toasted Oatmeal
The perfect change-it-up breakfast for those cooler hard to get outta bed mornings, complete with crushed pistachios and pecans, cooked all in one pan. So quick, creamy, and easy….
Two of the ultimate ultimates rolled into ONE! Pancakes AND Blondies made and drizzled with so much maple syrup. Dessert or breakfast. Who cares.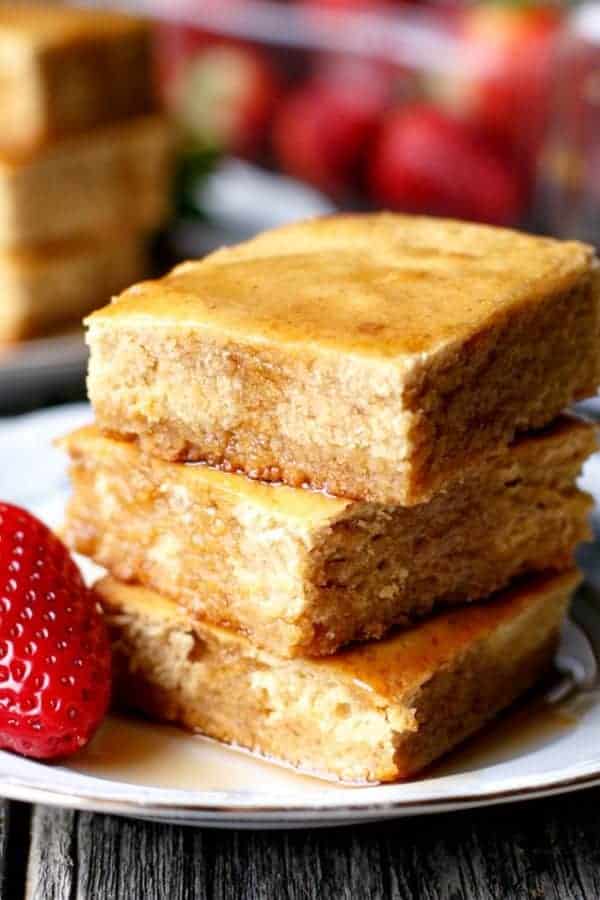 6. Peanut Butter Choc Chip Banana Bread
The perfect addition to fluffy and sweet Banana Bread would have to be peanut butter and chocolate chips. The best. With a chocolate peanut butter topping, you'll be reaching for more than three slices. And you can. Because this has half the fat than regular cakes…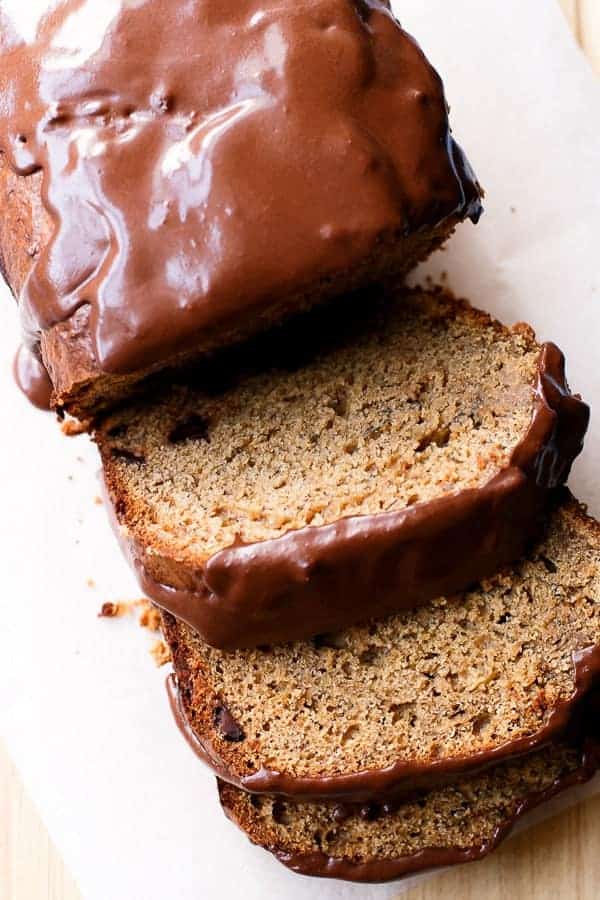 7. Ferrero Rocher Skillet Brownie Cookie
Fudgy on the inside; crispy on the outside; a deep dish brownie/cookie full of crushed hazelnuts; stuffed with melted Nutella, hazelnut wafers and whole hazelnuts to recreate the best chocolates invented. The Ferrero Rocher.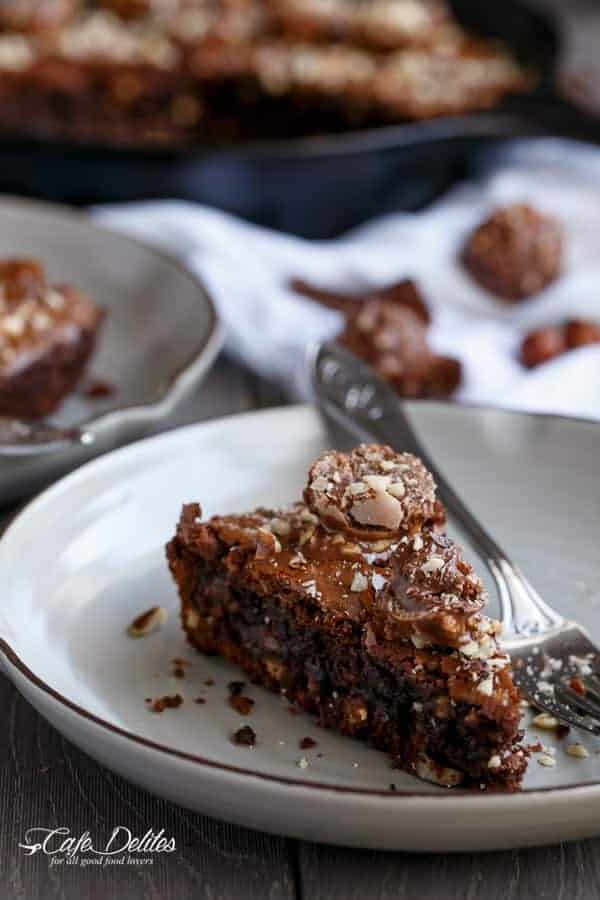 8. Easy Cinnamon Raisin Rice Pudding (Arroz Con Leche)
A creamy, soft rice pudding filled with the hint of cinnamon flavours and juicy sultanas/raisins is the ultimate comfort food.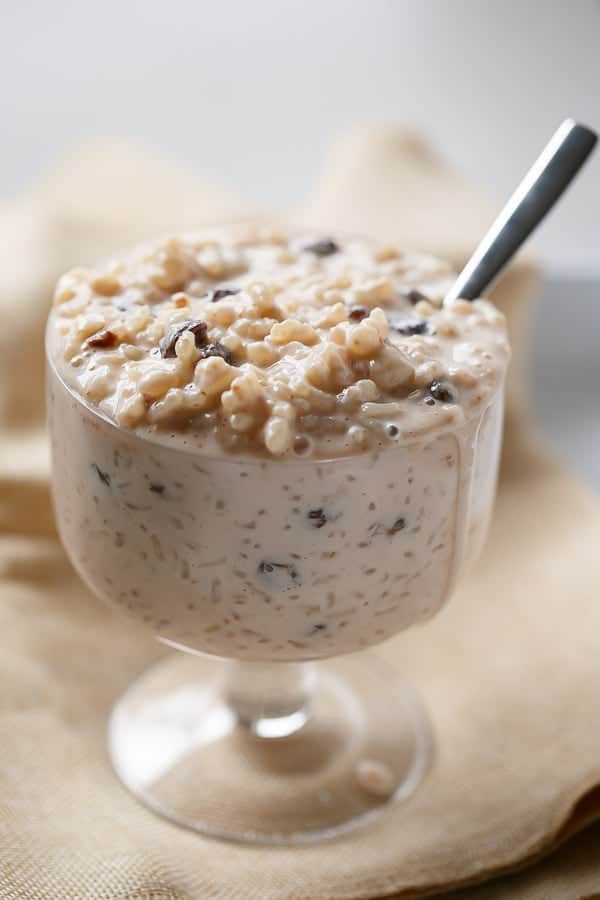 9. Flour-less Peanut Butter Oatmeal Cookies
Yes. Flour-less. Crispy on the outside; soft and chewy on the inside; full of creamy peanut butter flavour and melted chocolate chips. I promise you…there's good stuff in here. And it doesn't involve a whole entire jar of peanut butter either.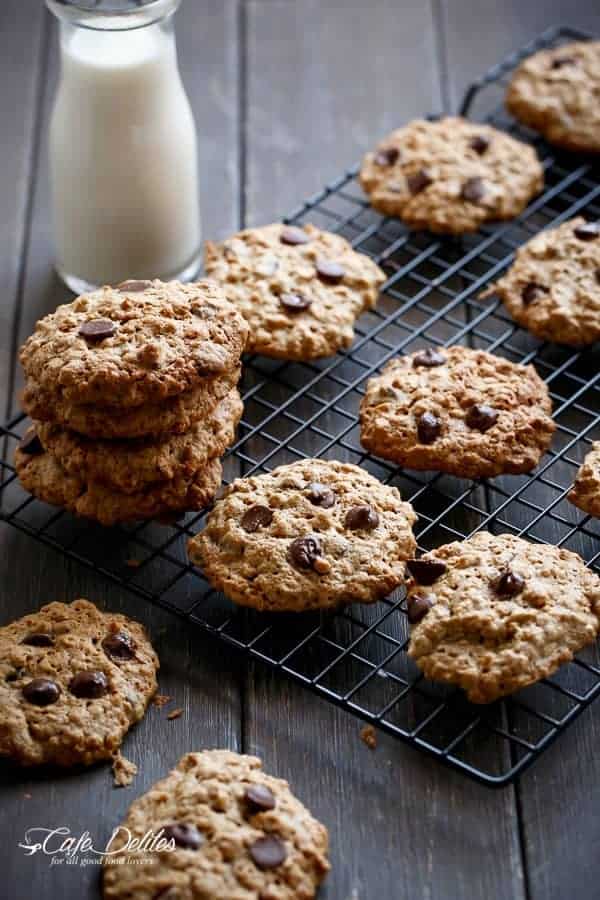 Um. Cream. Caramel. French toast stuffed with banana slices….and – ummm. More caramel.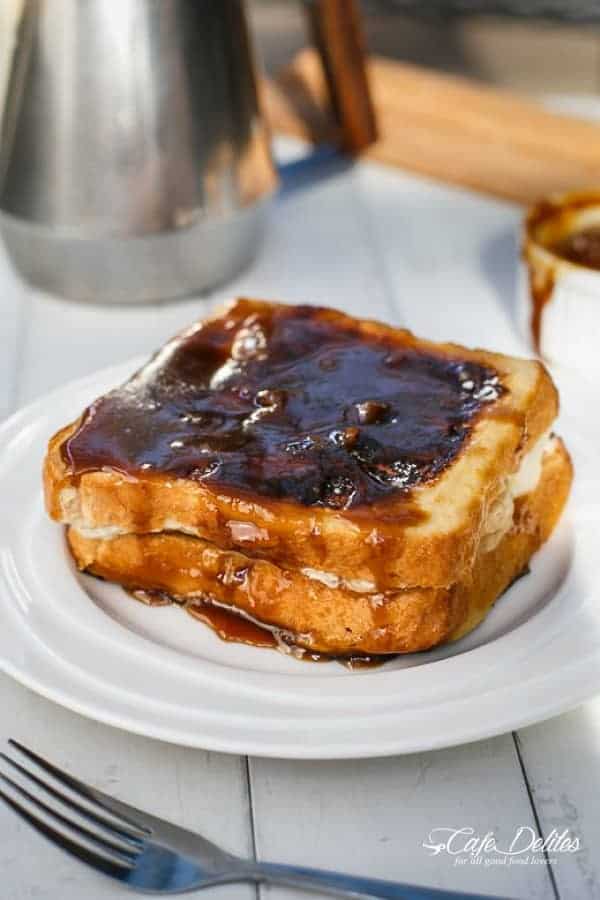 Chai is an often under-estimated tea used in baking, and has fall written all over it. Chai can be added to anything. Pancakes, Cakes…and my favourite…muffins. This recipe has soft apple pieces all through the muffins, with the option of making a caramel custard dip!

12. Peanut Butter Nutella Hot Chocolate
Just when I thought I couldn't get anymore serious about my Nutella Hot Chocolate — I went a step further and created this. Thick and creamy Peanut Butter inside Nutella Hot Chocolate to make the most perfect combination of sweet and salty in a hot chocolate I've ever had in my life… And I'm thinking yours too.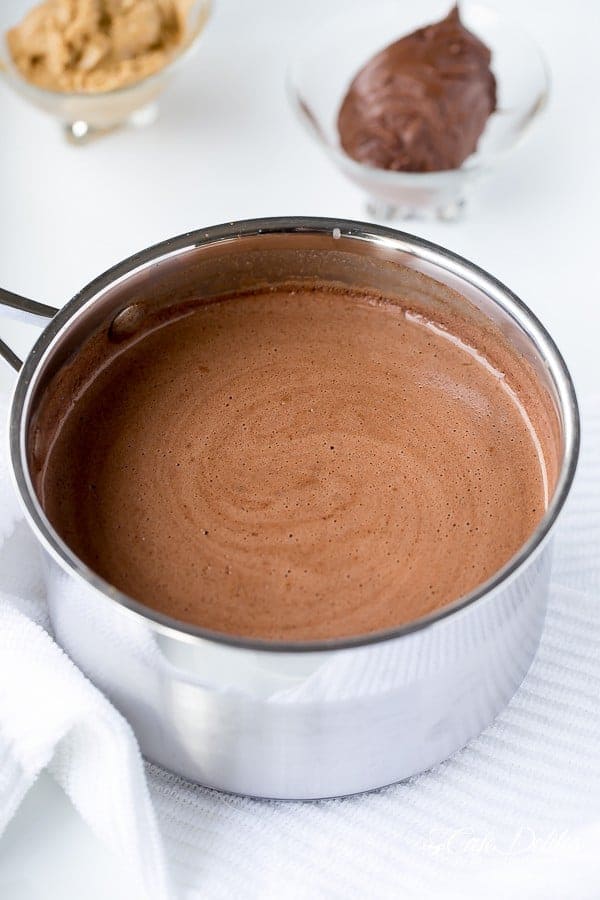 13. Boozy Cranberry Cobbler Cake
A beautiful cake spiked with just the right amount of bourbon and sweetened with maple syrup to celebrate Thanksgiving with a touch of booze. Hello Thanksgiving!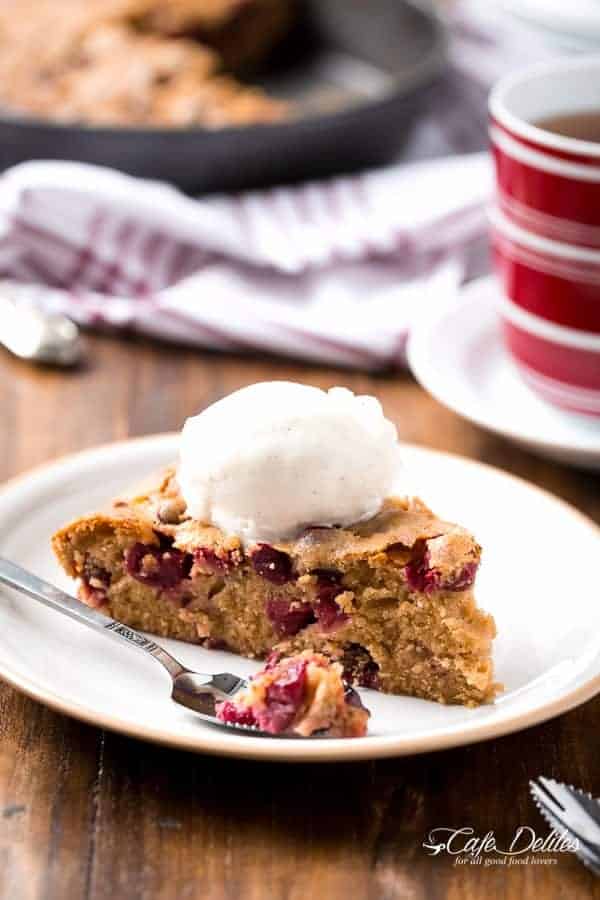 14. Cinnamon Cheesecake Swirled Pumpkin Bars
There's something about white chocolate and cheesecake and pumpkin and honey marrying each other to create the most harmonious loving relationship besides chocolate and peanut butter.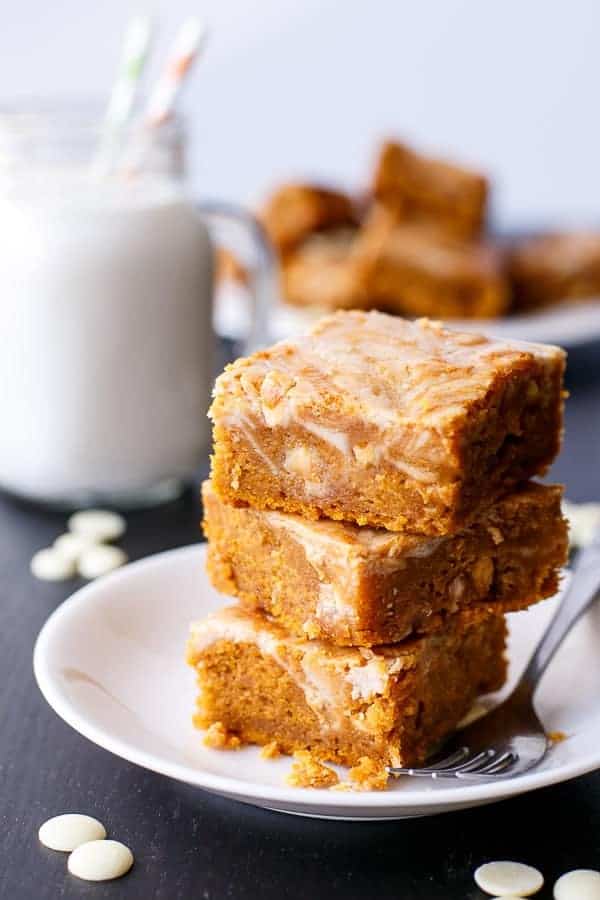 15. No Yeast Choc Chip Cinnamon Rolls
Soft and fluffy yeast-free cinnamon rolls covered in melt-in-your-mouth chocolate chips and the perfect cream cheese frosting for a beautiful breakfast to wake-up to in the morning. And best of all? Half the fat of normal Cinnamon Buns.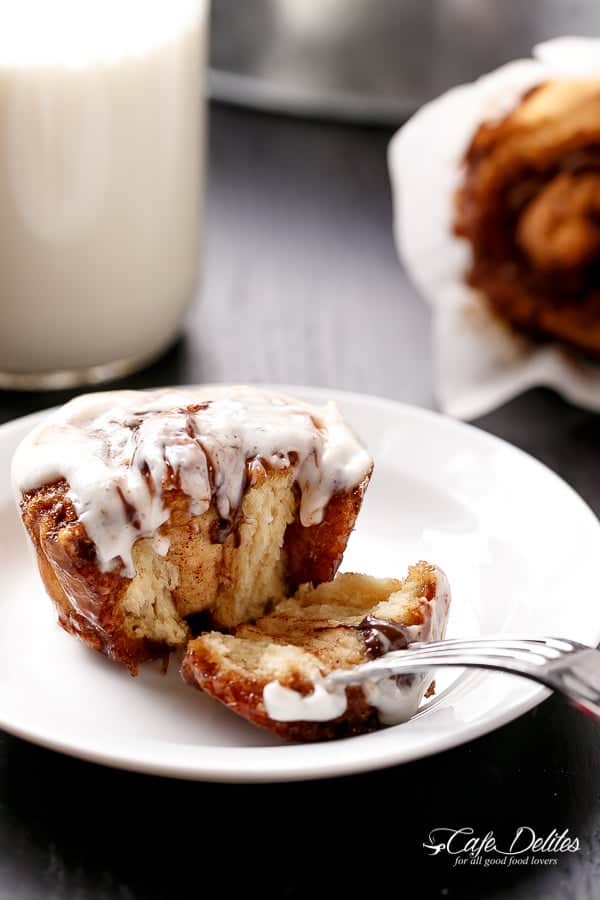 I hope ya'll enjoyed this round up! Stay tuned for the next one!