Avocado Alfredo Zoodles With Chicken And Sun Dried Tomatoes. A delicious no guilt dinner. Rich, thick and creamy thanks to a healthy avocado alfredo sauce without the use of any cream! Healthy fats, low in carbs, and absolutely delicious. Packed with sun dried tomatoes and chicken, even non veg fans will love this! Make it non-dairy, the choice is yours.
With the perfect combination of protein, healthy fats and low carb count, these Alfredo Zoodles are so filling!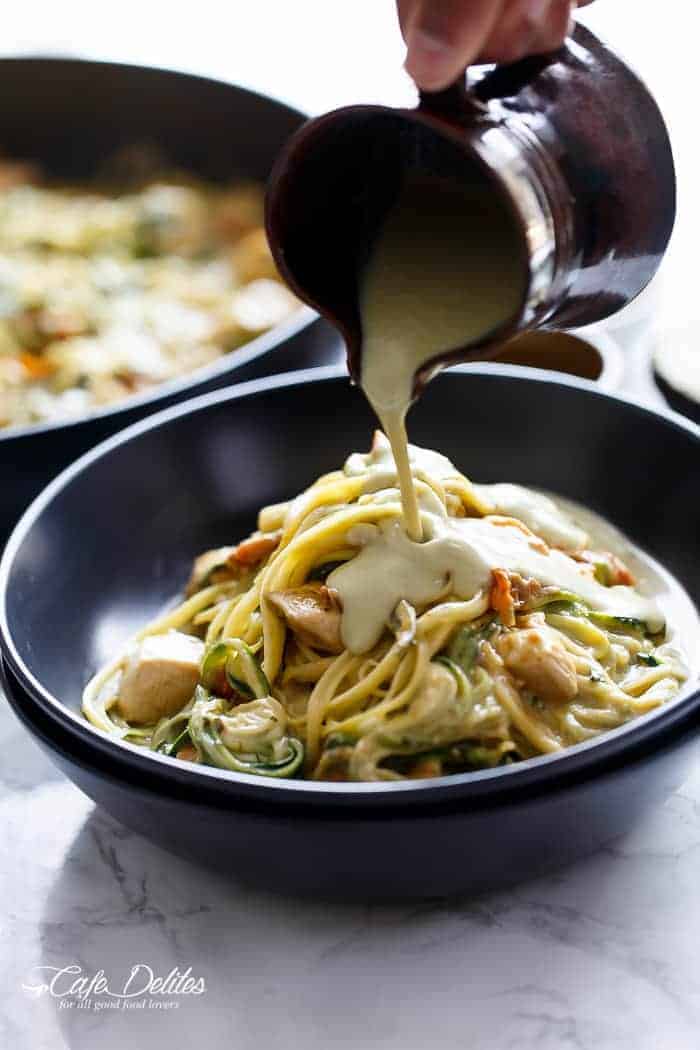 All up, this takes about 10-15 minutes to make, depending on the type of zoodle maker you have! Once you have your zoodles ready, cooking goes by so fast you'll be eating before you know it.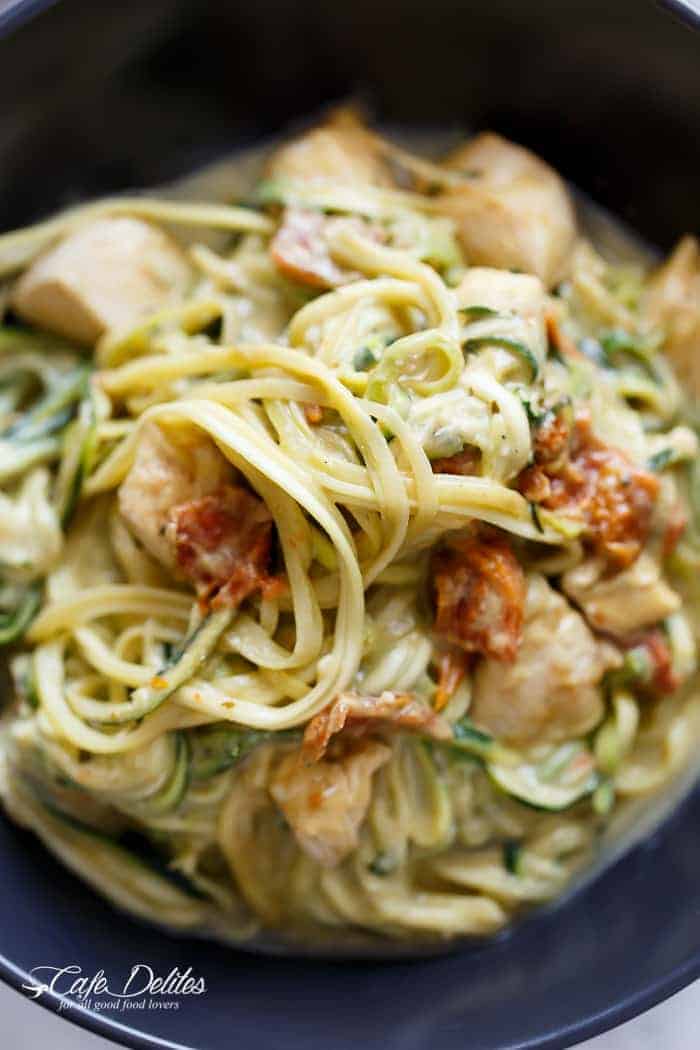 A few of you have been asking for a healthier cream in those Creamy Sun Dried Tomato + Parmesan Chicken Zoodles. With avocado being all the rage right now for Paleo, LCHF followers, and basically everyone on a health kick, I had to try that substitution for these!
If you prefer to watch how to make it, here is the video on my YouTube channel…
It all starts with a zoodle maker. I use this Veggetti, but you can use an Inspirilizer or even a Julienne Peeler!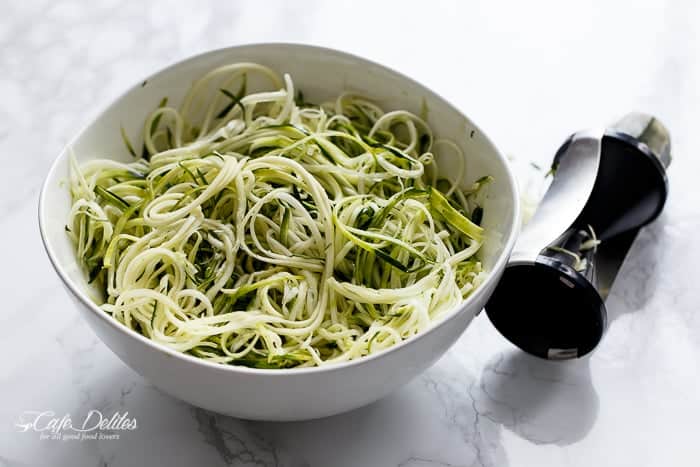 Replacing heavy cream from traditional alfredo with avocados, you're guaranteed a beautiful thick and smooth sauce. Add in the typical freshly grated parmesan cheese, almond or skim milk and a hint of lemon juice to prevent sauce from browning; it is completely optional but adds a nice kick of flavour. PLUS! Adding in the reserved oil from your sun dried tomatoes adds amazing extra flavour!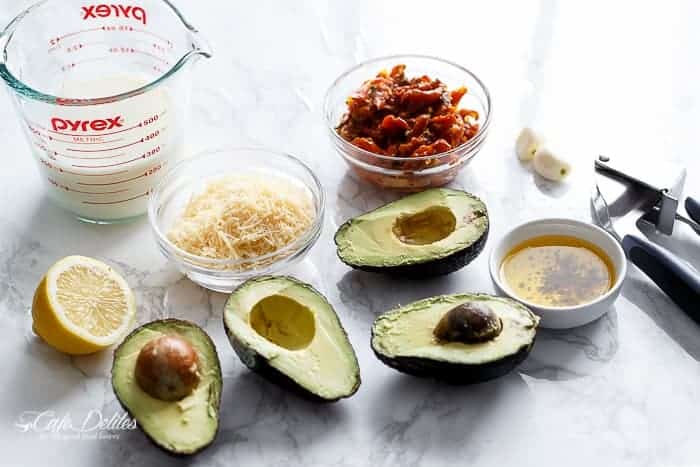 Process in a food processor for two minutes!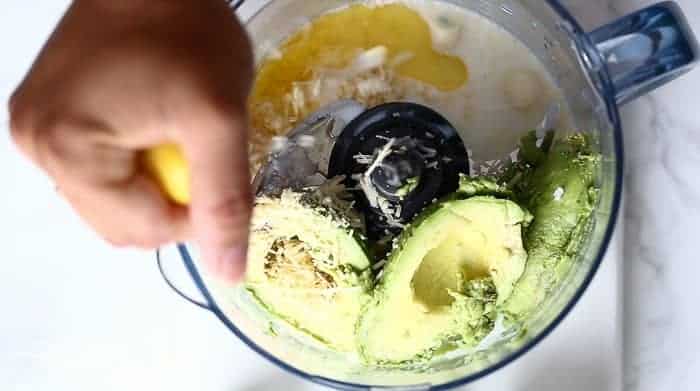 And you'll end up with the best sauce you've ever tried with avocado.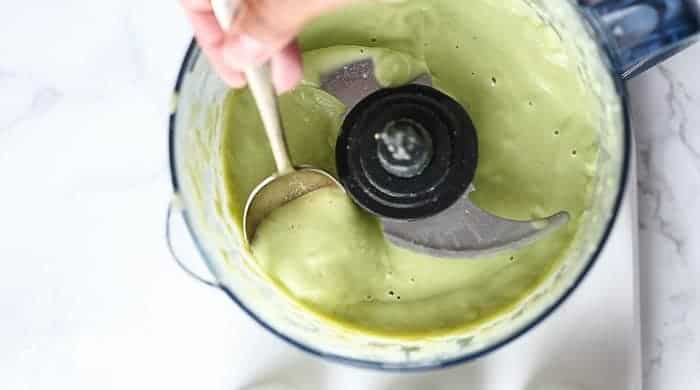 Once your chicken and sun dried tomatoes are mixed together, and the sun dried tomatoes begin to release their beautiful rustic flavours, add in your zoodles and cook for a further 3-5 minutes, until they just begin to soften. Don't leave them sitting in the hot pan for any longer than that, or the zucchini will begin to release an abundance of water.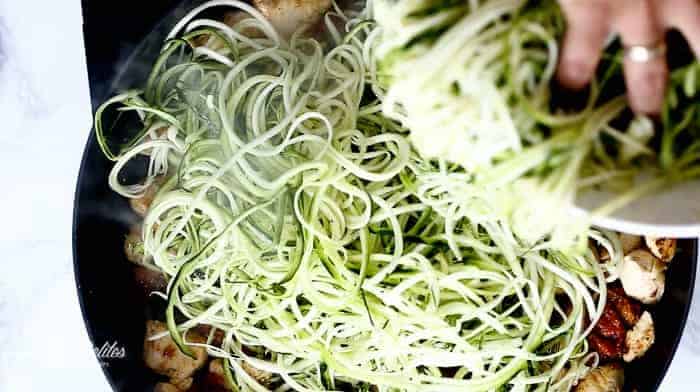 Pour in your 'alfredo' sauce and prepare to be amazed!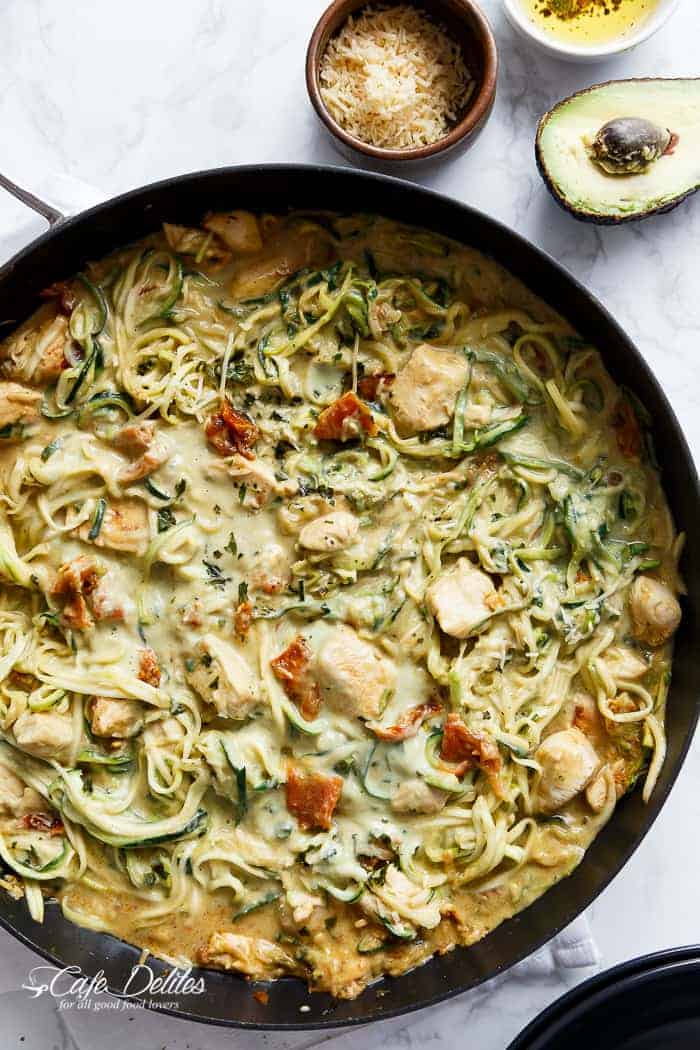 Creamy, light, healthy, and incredible.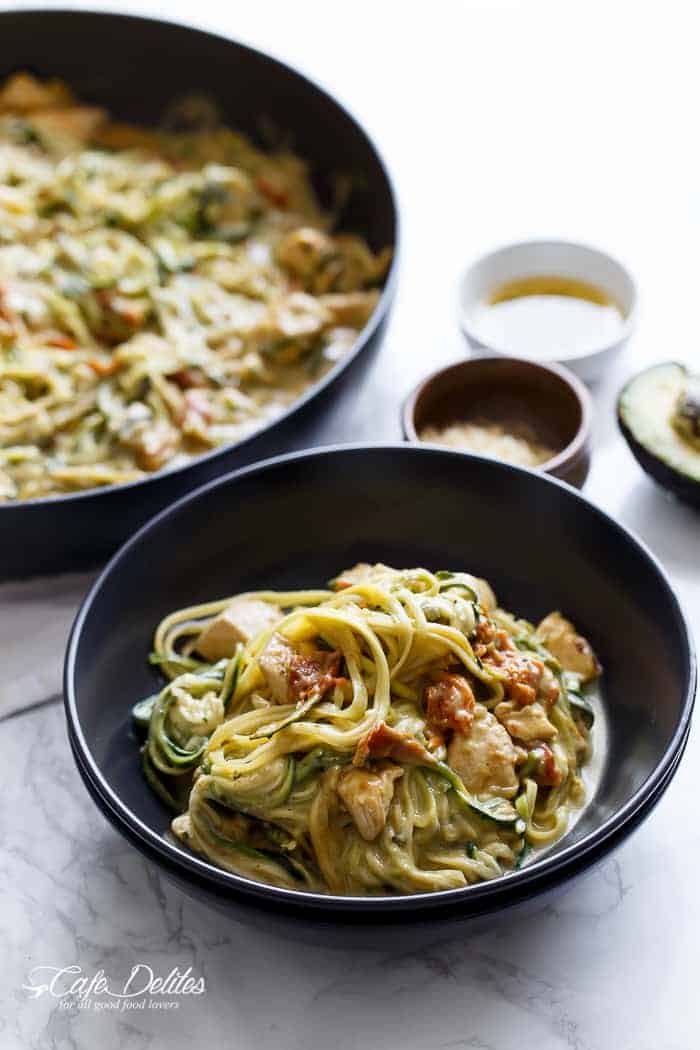 You could drizzle this sauce over pasta for an ultra indulgent dinner!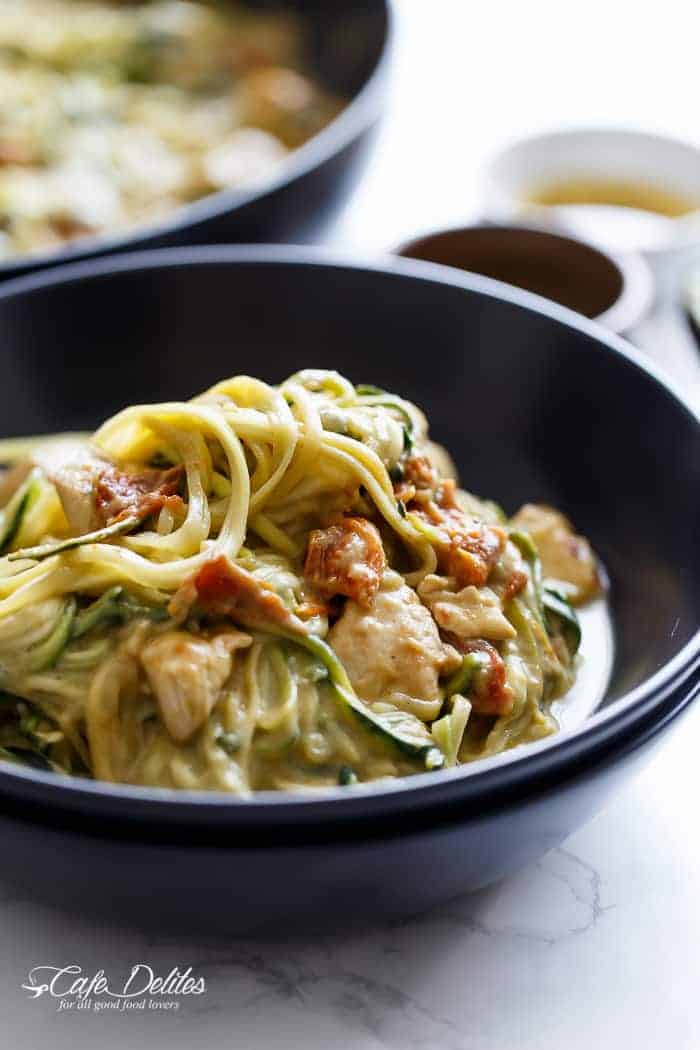 0