Need appetizer, lunch, or some serious snack inspiration? Shrimp Avocado Garlic Bread are coming through. and would have to be the next BEST thing to garlic bread!
Originally posted in 2014 as these Garlic Shrimp And Avocado Crostini, these are EVEN BETTER! Crunch garlic bread meets a simple and easy to make shrimp and avocado topping, mixed with grape or cherry tomatoes and beautiful flavours!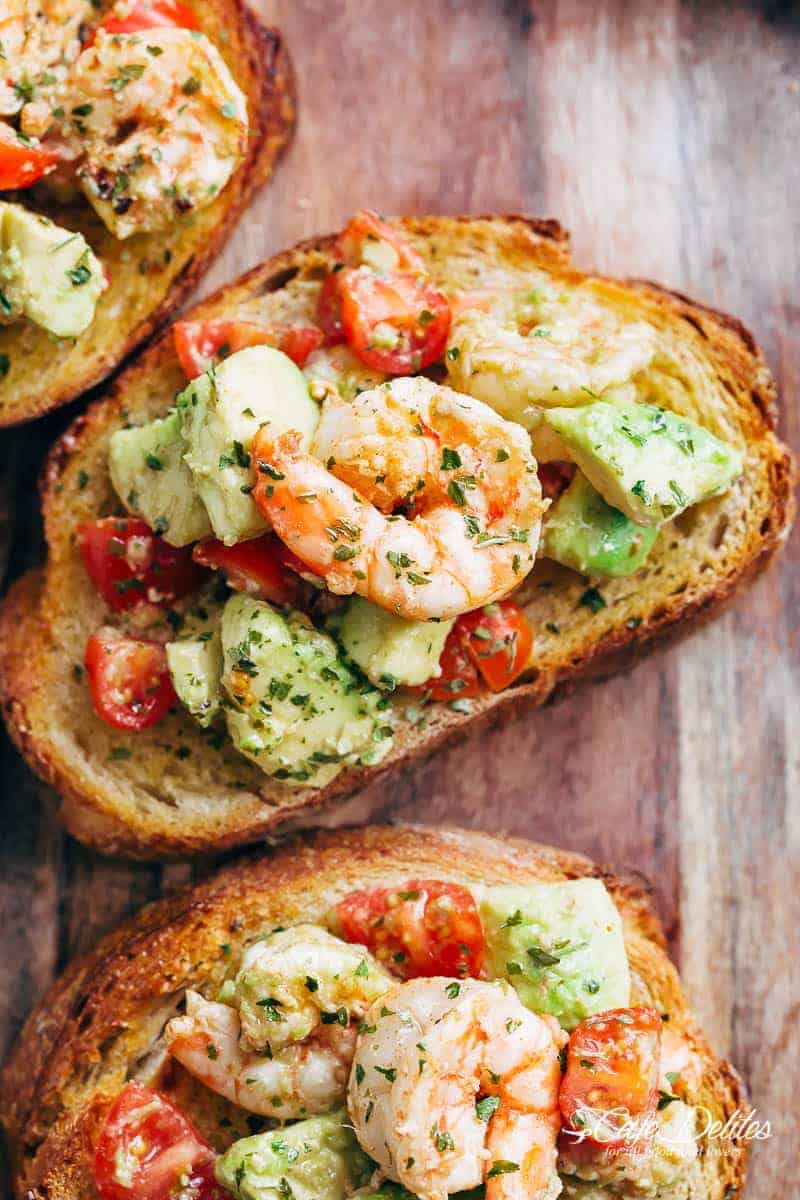 With 4th of July celebrations coming up for most of my readers, what better time to post these than NOW! These toasts disappear faster than the kids when you ask them to do the dishes. Step aside Speedy Gonzalez.
The ONLY way I can best describe these little toasts of heaven is, well, heaven. No…. just kidding.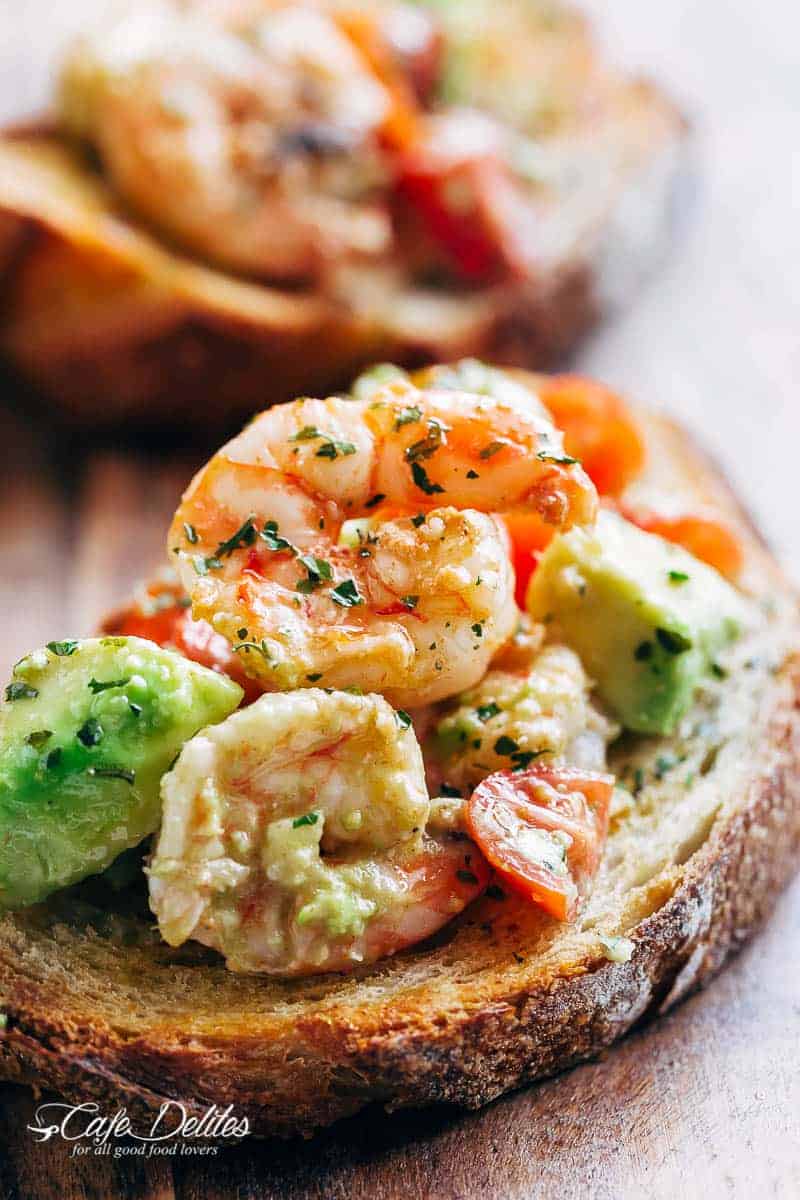 Take a chunky avocado dip –> pimp said avocado dip with shrimp  –> and then take crispy and juicy-in-the-centre-garlic-bread, fresh out of the oven. Now mix all that together in your thought processes and try to imagine the flavour explosion. You can't, right? So that means you'll have to make them and try them out for yourselves.
When I originally posted these as crostini in the link mentioned above, I didn't add the garlic butter. BUT THEN, it just so happened we made them into a video and I accidentally on purpose spread garlic butter on my breads. Accidents happen ALL THE TIME in my kitchen. This time though, it was a GOOD ONE.
WATCH THE VIDEO RIGHT HERE!