Blender Eggnog Crêpes
If you have any leftover Eggnog in your fridge, this is the best way to use it up on a lazy Sunday morning. Blender Eggnog Crêpes also know as: crêpe batter prepared in a blender for a quick and easy post-christmas breakfast. The last Christmas recipe for 2015.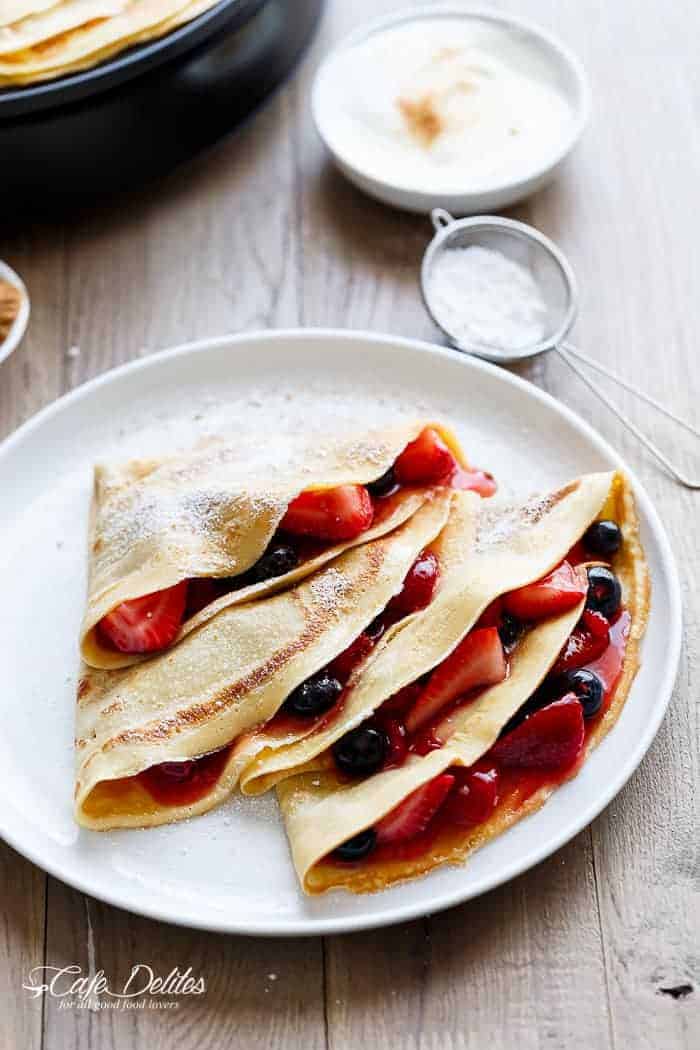 With the option of serving them with a scoop of Eggnog Cheesecake and the Mixed Berries from this recipe, breakfast is a winner after Christmas.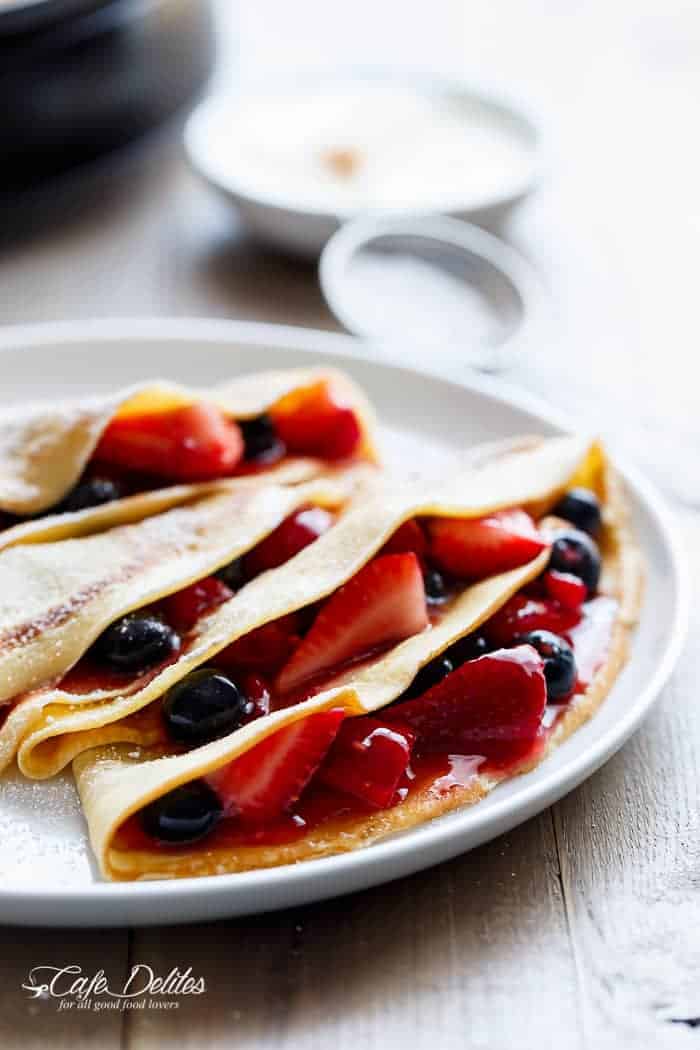 These Blender Eggnog Crêpes can't get any simpler than preparing the batter straight in your blender. No whisking. No resting. Just blend!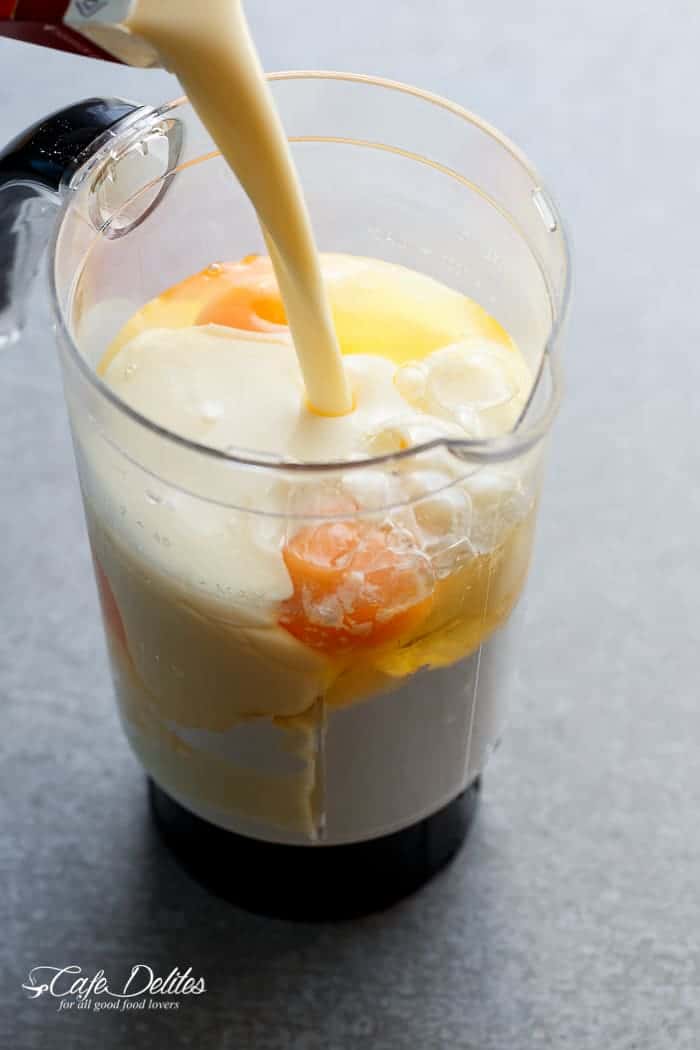 And your crêpe batter is ready and lump free in a matter of seconds.
Fry up your crêpe in a non stick pan or crêpe pan. Or, if you want to live life on the edge, get yourself a Crêpe Maker like this one picture below. (May have been my Christmas gift to myself.)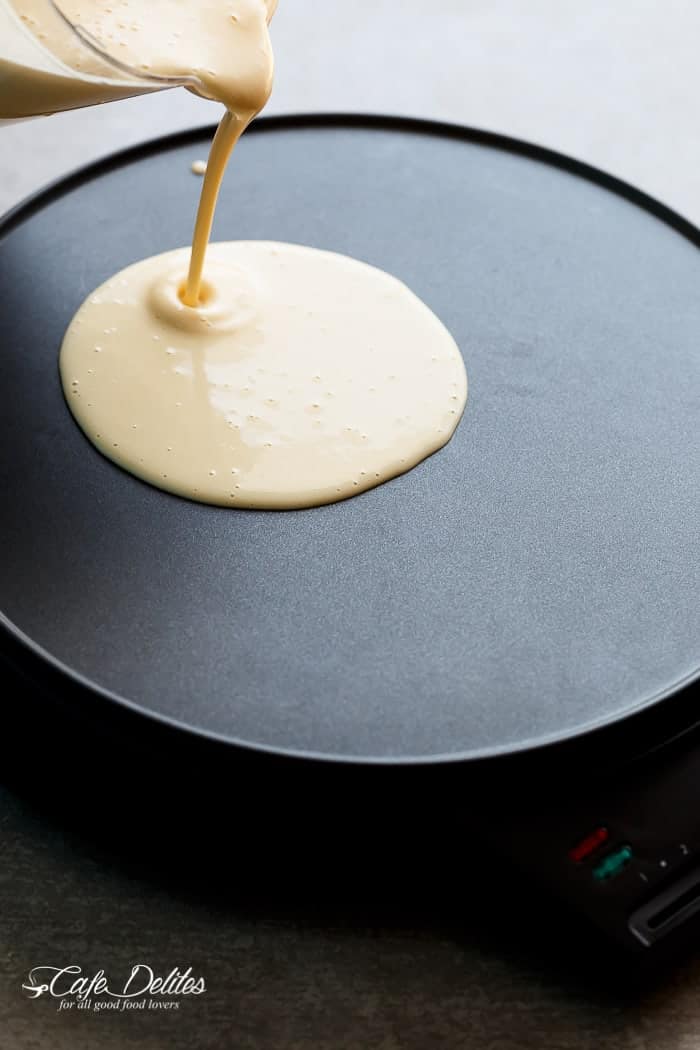 And get ready for some of the best, light and fluffy seasonal crêpes you've ever tried.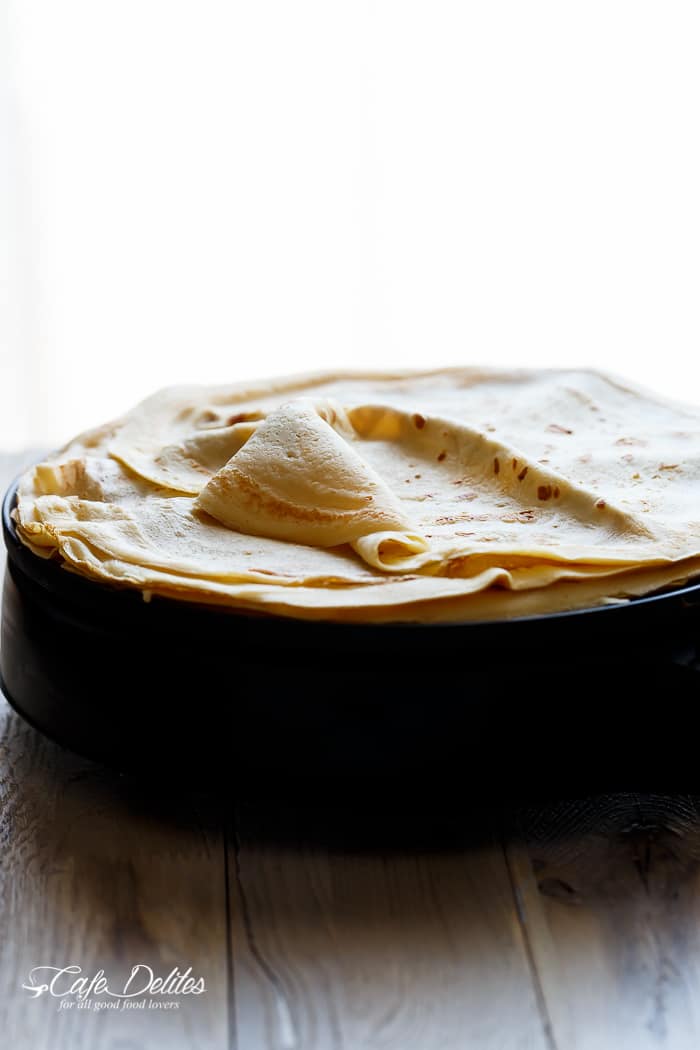 Remember these No Bake Eggnog Cheesecakes?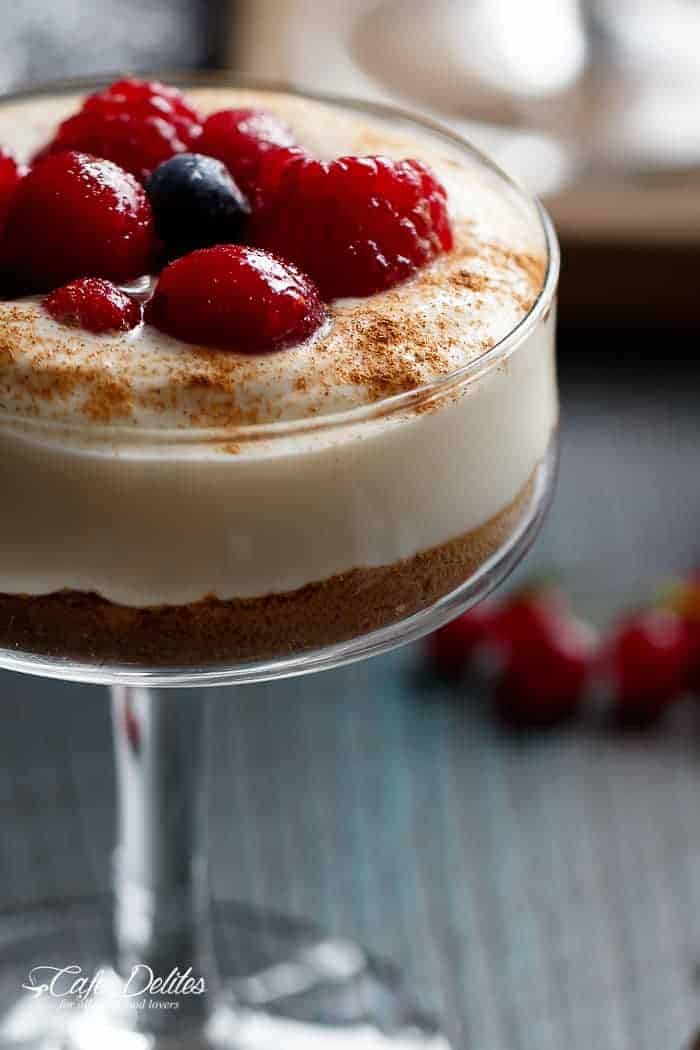 Well, I had remaining filling and crushed gingerbread cookies…so naturally I served the crepes with those two components for extra post-Christmas cheer.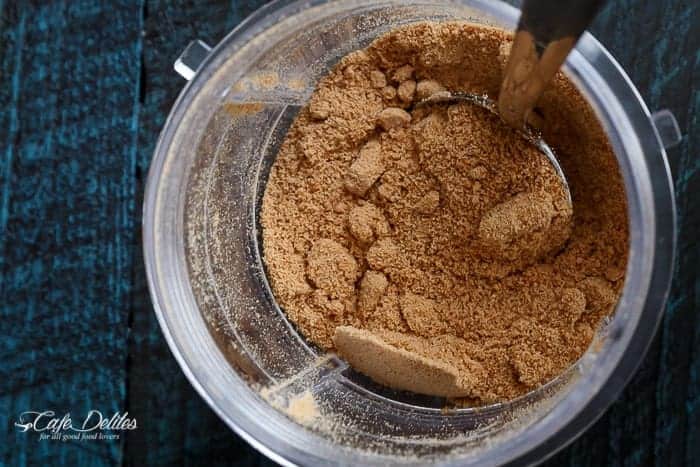 If you have any left over shortbread or other Christmas cookies, blend them in a small cup magic bullet and sprinkle it over your crêpes.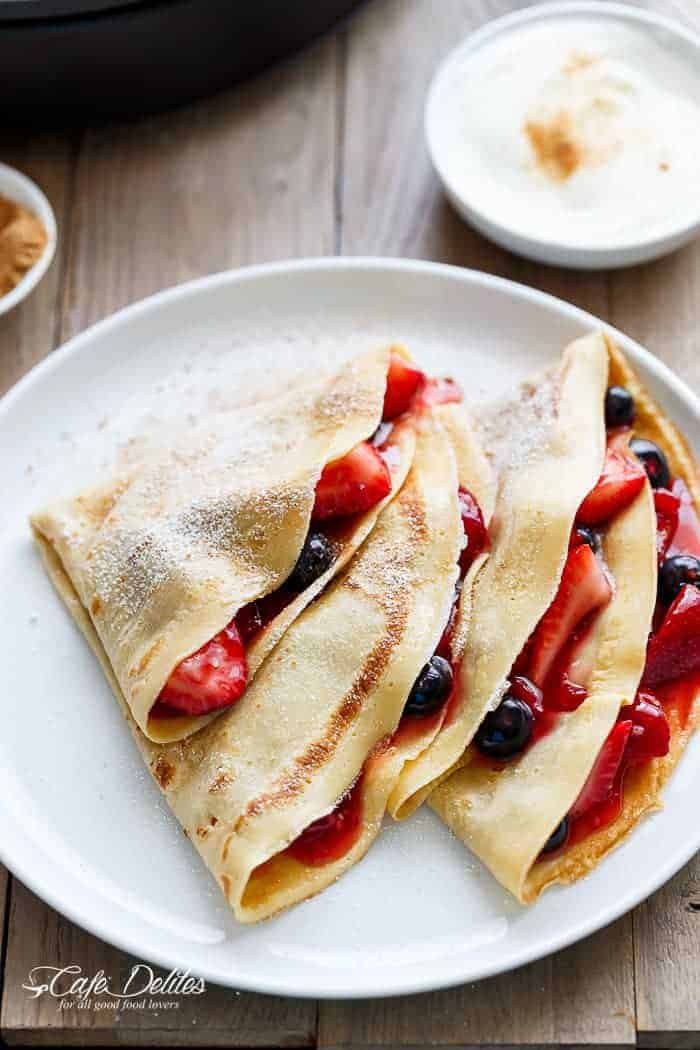 Sprinkle with icing sugar (or confectioners sugar)…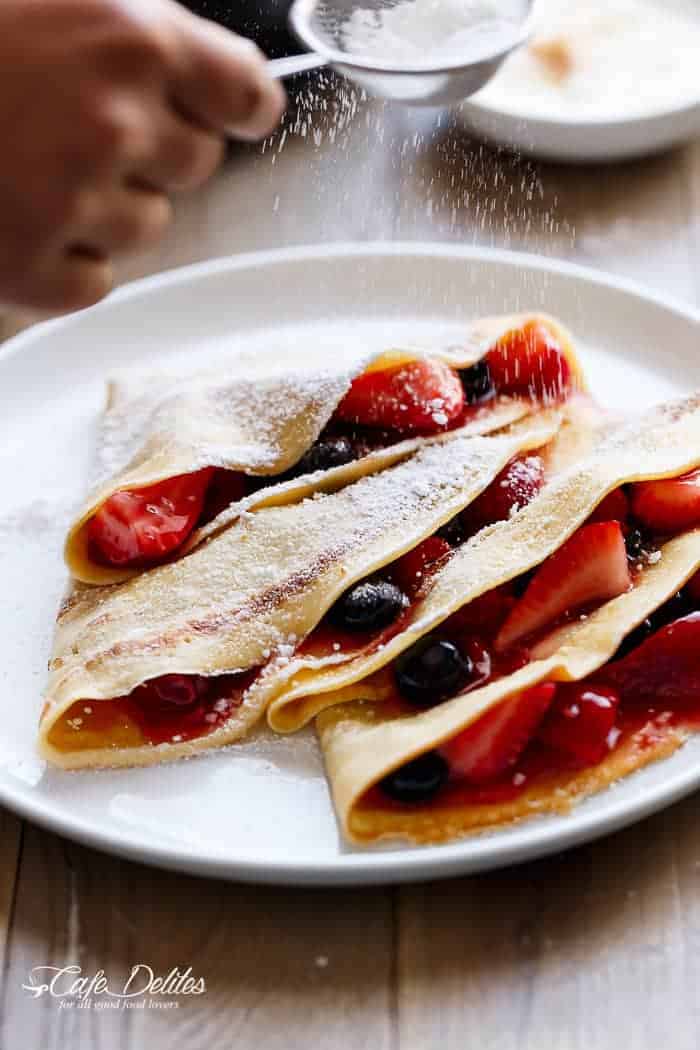 And bid farewell to Christmas in style.