Mixed Berry Nutella Brownies
Sweet blueberries and tart raspberries baked into a chocolate Nutella brownie filled with melted chocolate chips for an extra double dosed hit of chocolate!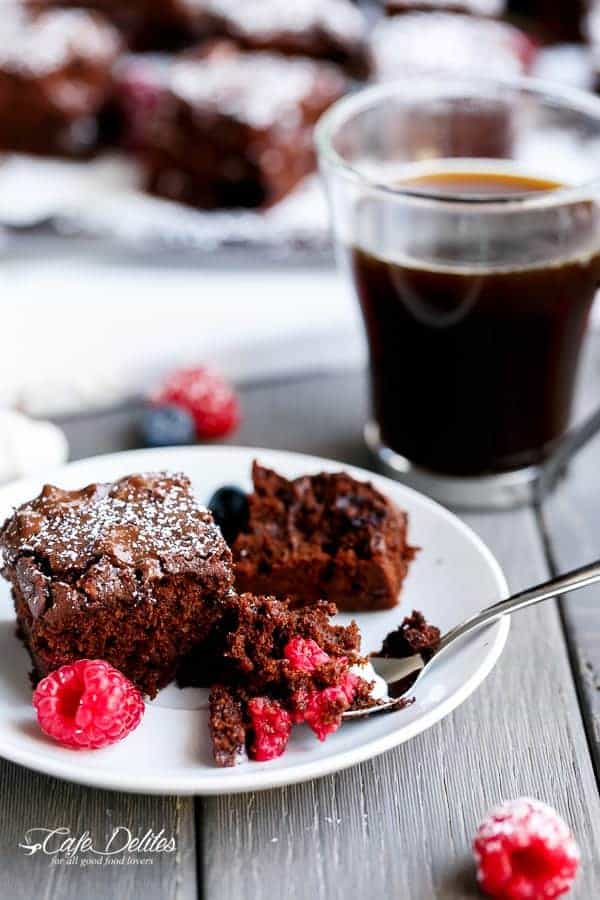 Why hello Chocolate lovers. It's nice to see you again.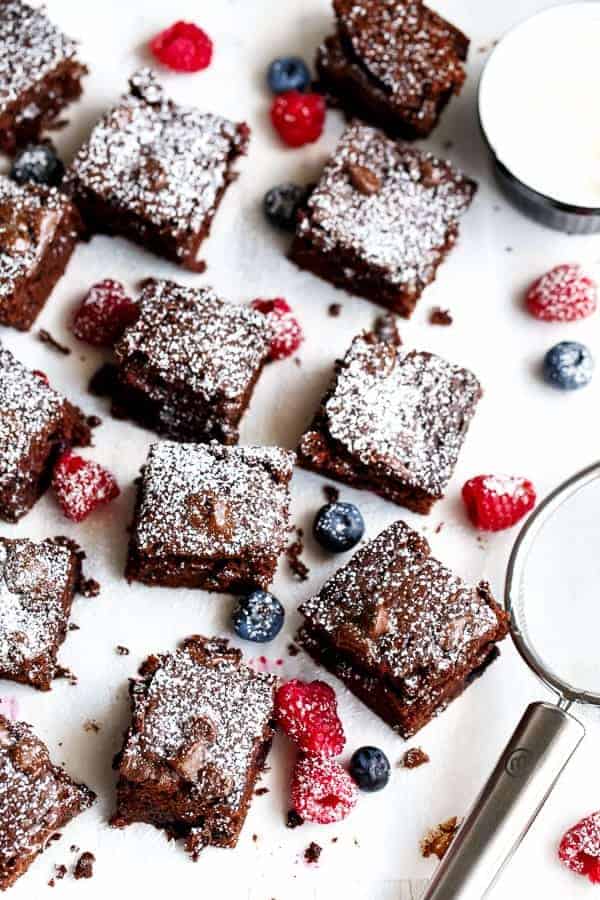 This is me when I can't decide between blueberries and raspberries for brownies: Throw them both in; call it Mixed Berry; and hope for the best.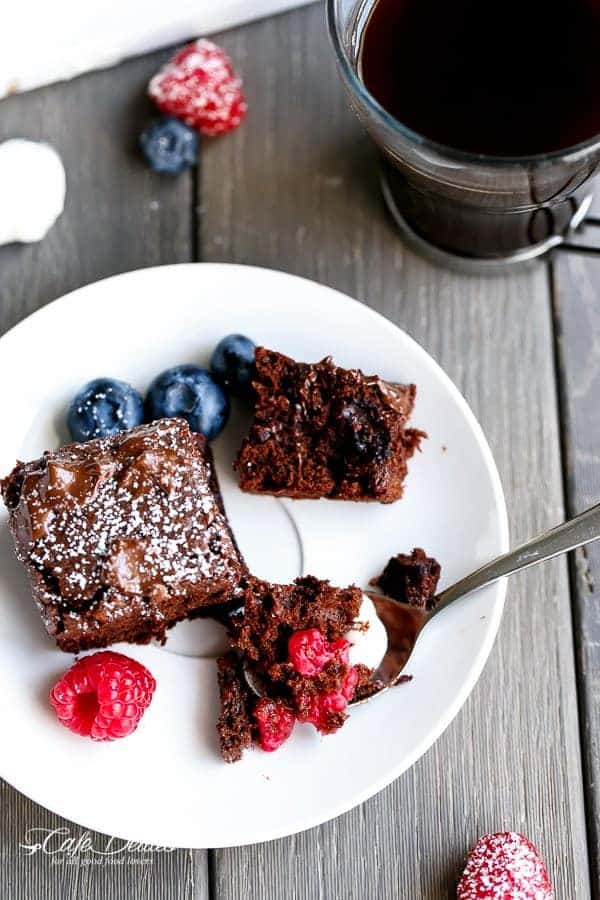 And it worked. My son who usually stays away from anything containing fruit was mesmerised by these brownies and blinded by all the chocolate-ness — he had no idea the berries were existent.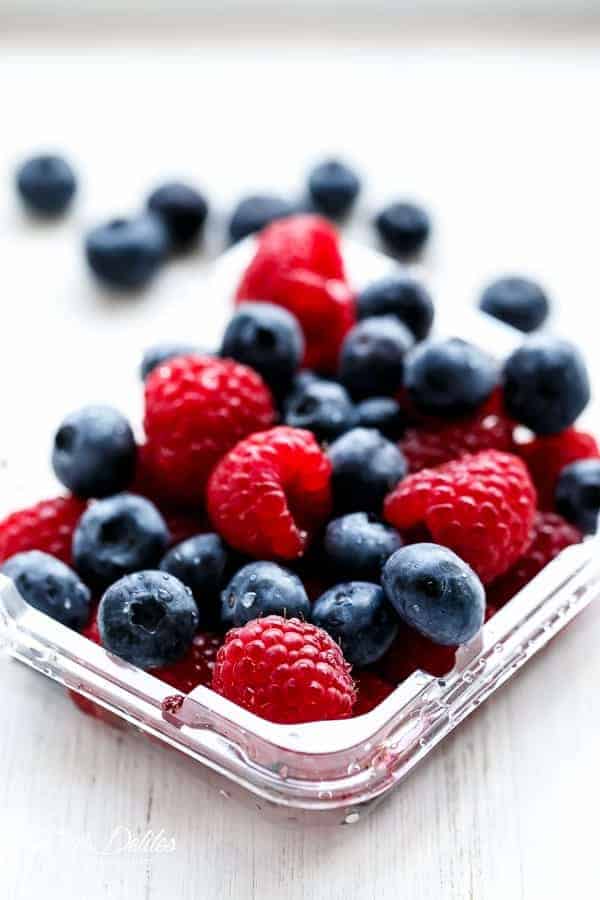 Of course, mentioning the Nutella may have had something to do with it —> but I'll take it.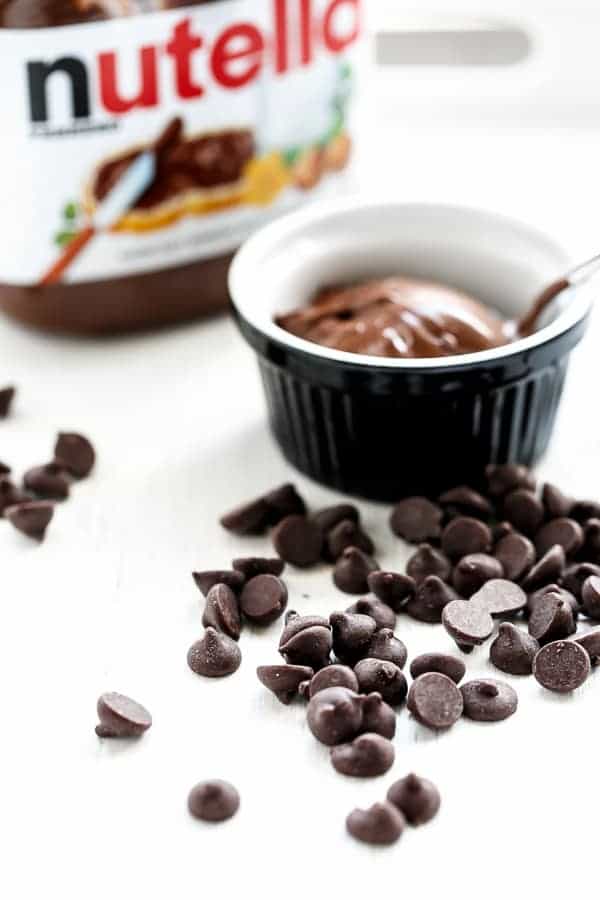 Super easy to make…I used the Candy Cane Fudge Brownies mix; experimented a little; added Nutella; subtracted the Candy Canes; played around with some other ingredients until the batter tasted so good it (and I) was lucky it made it into the oven.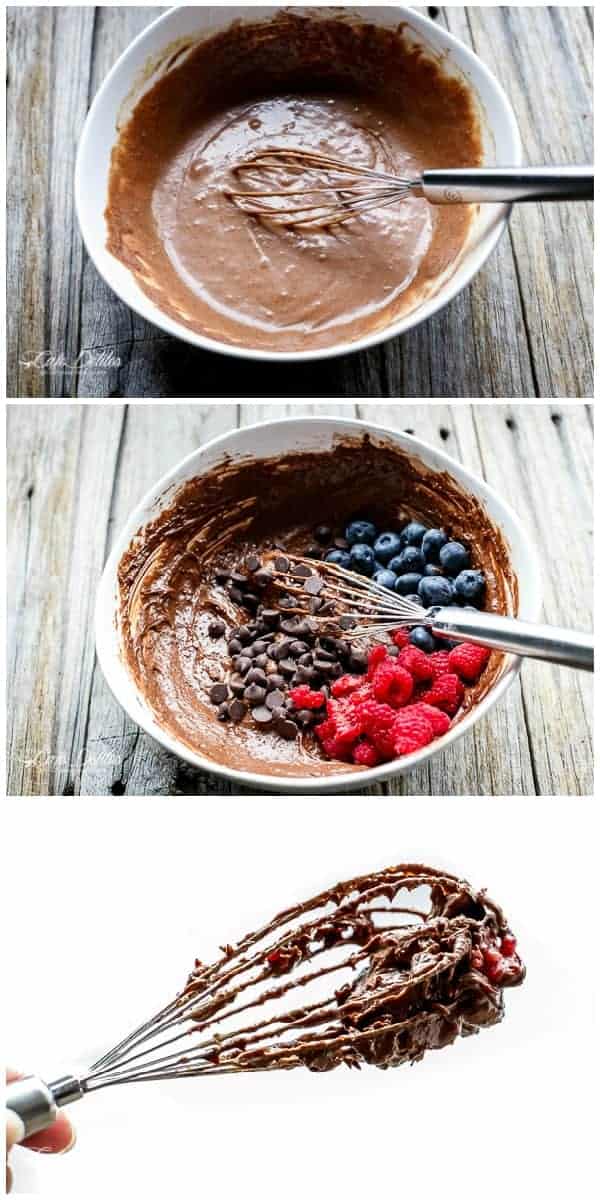 True story.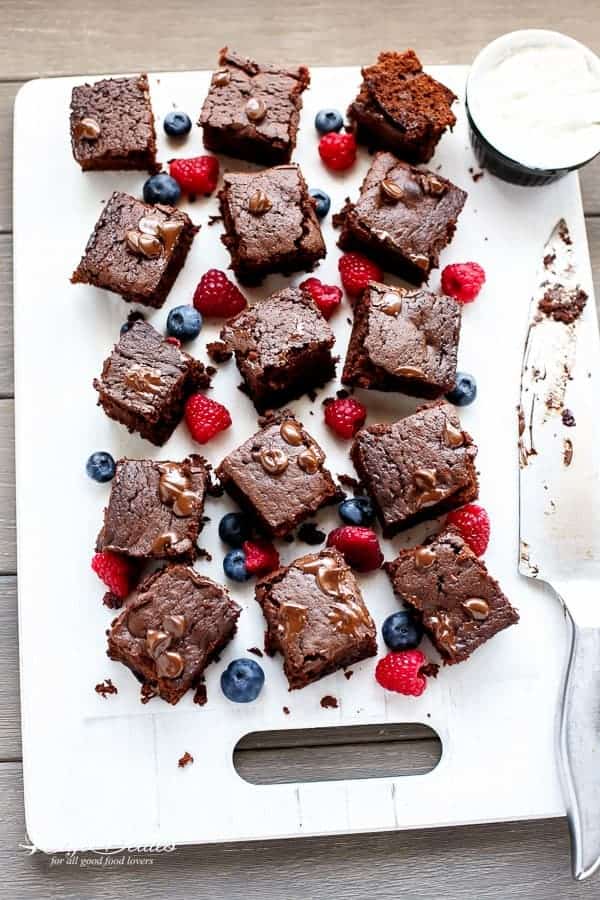 Then I invited the baking expert over to taste test with me…my mum.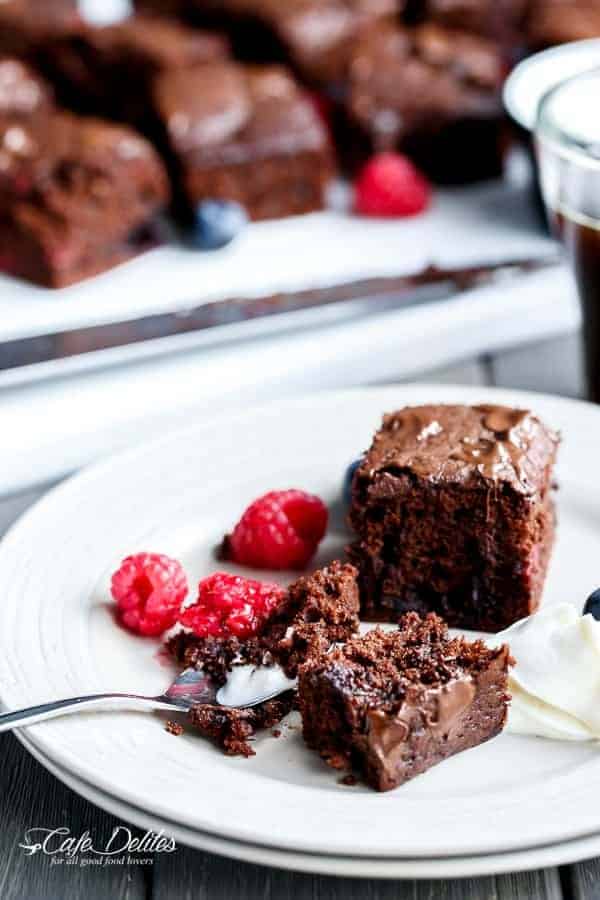 I guess the fact she had four in one hit was a sign that all was good in my kitchen.
Because she didn't really say anything while downing these brownies. No matter how much I hovered, 'A-hem'd,' and circled around her.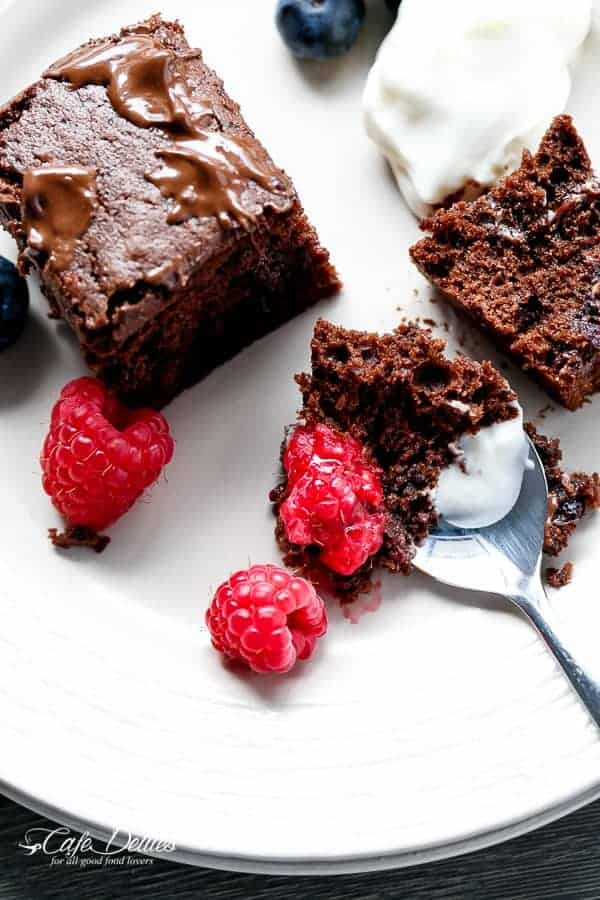 So, dusting them with icing sugar accidentally on purpose, these brownies have now become a fast family favourite.
Bursting with berries and melted chocolate…with the beautiful hint of Nutella, really — these can't go wrong for anyone.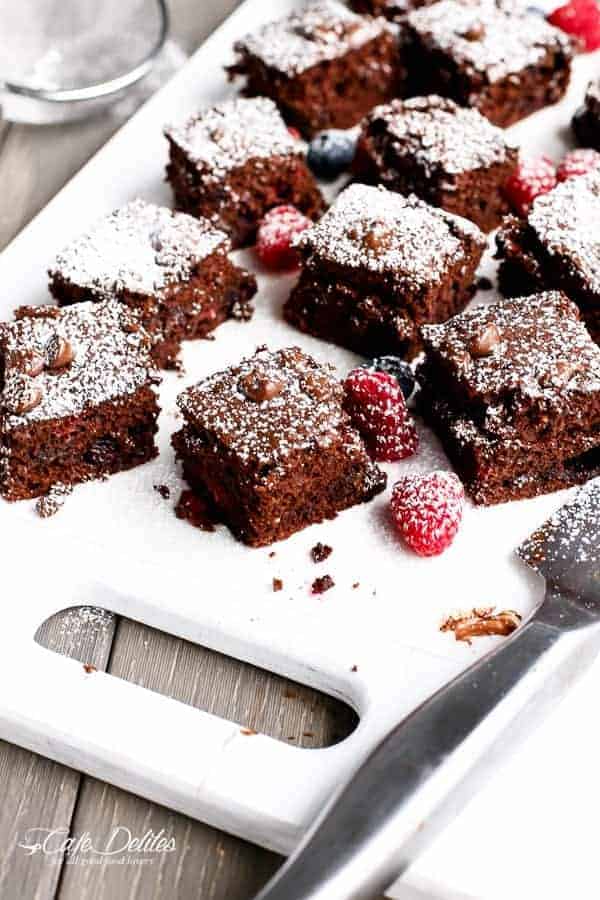 Especially when Nutella is involved.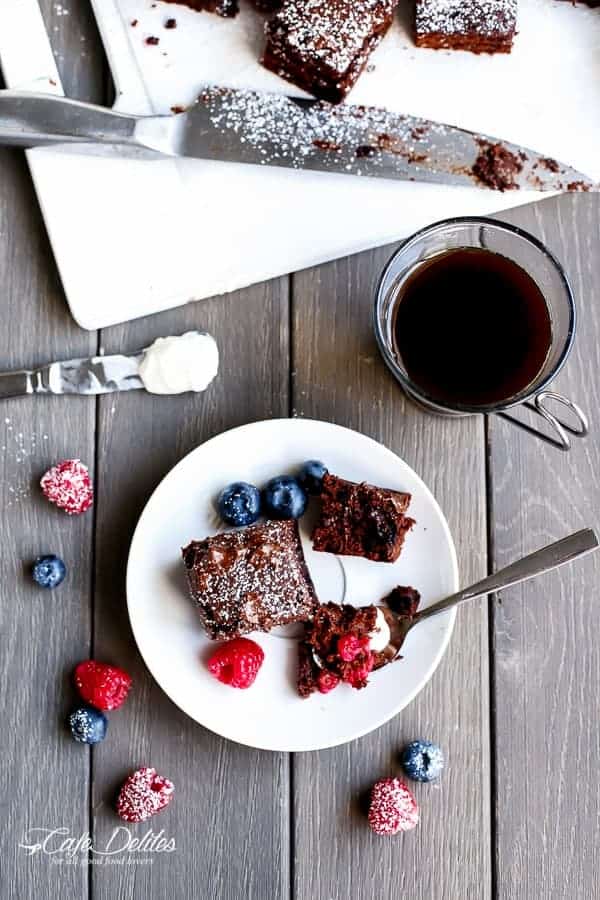 I made two batches of these — one with Nutella and one with Hazelnut Cacao Spread (for my healthier followers); and both turned out absolutely beautiful.
Add in some Hazelnuts for extra Nutella-ness and tell me all about it later.