Cheesy Potatoes…Also known as Papa Chorreada..
Perfect potatoes with a cheesy tomato based sauce. Weak at the knees? Yes.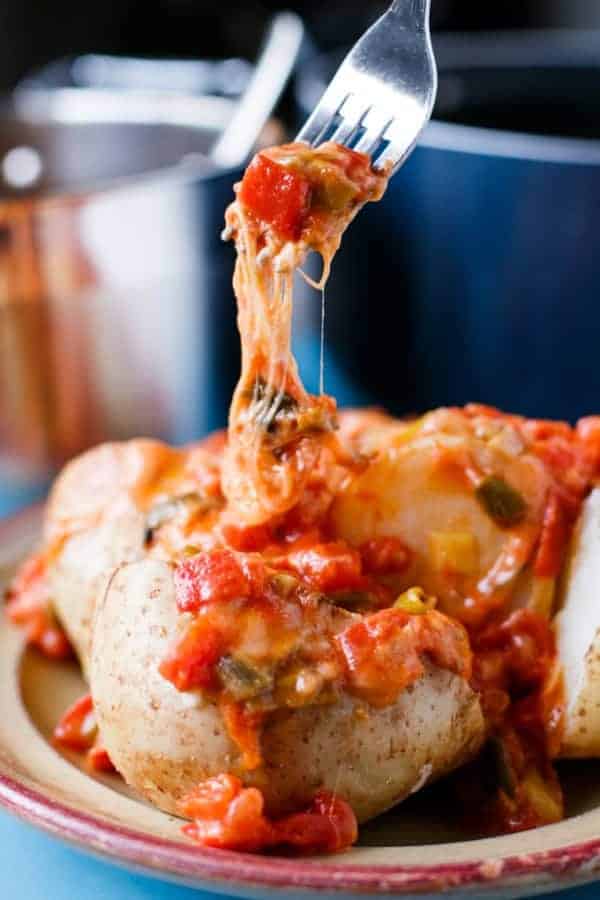 Hello. My name is Karina, and I love Cheese. Melty cheese. Mozzarella cheese. Give me all the cheese recipes in the world, and I'll happily…uhhh…taste test. Yes. I will taste test them all. Of course, I won't be criticising them, because cheese.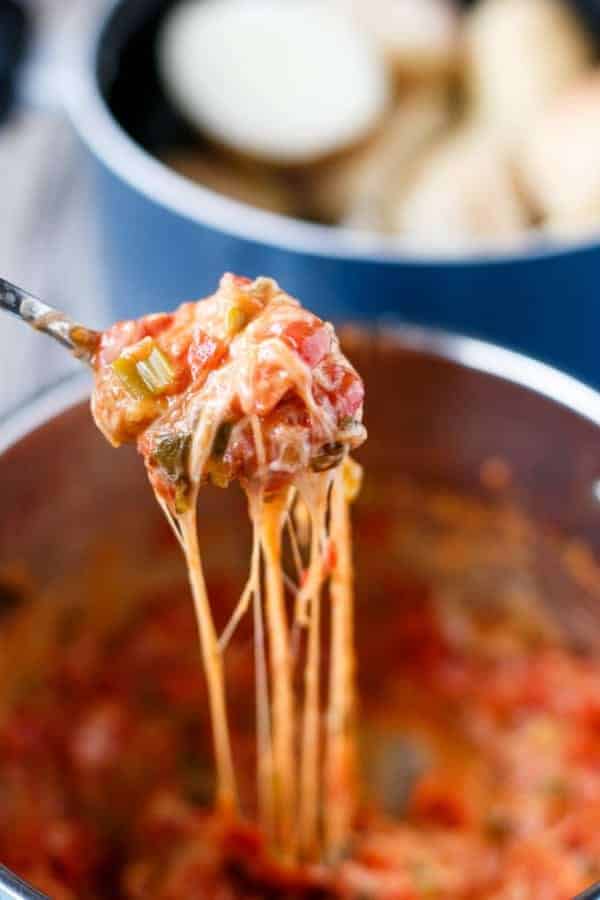 In case my point hasn't gotten across yet. I love cheese. Did you see that cheese? I NEED AN ARROW BUTTON. Oops. Caps lock problems 101. Getting so excited looking at this cheese, my fingers can't keep up with my brain. And my eyes.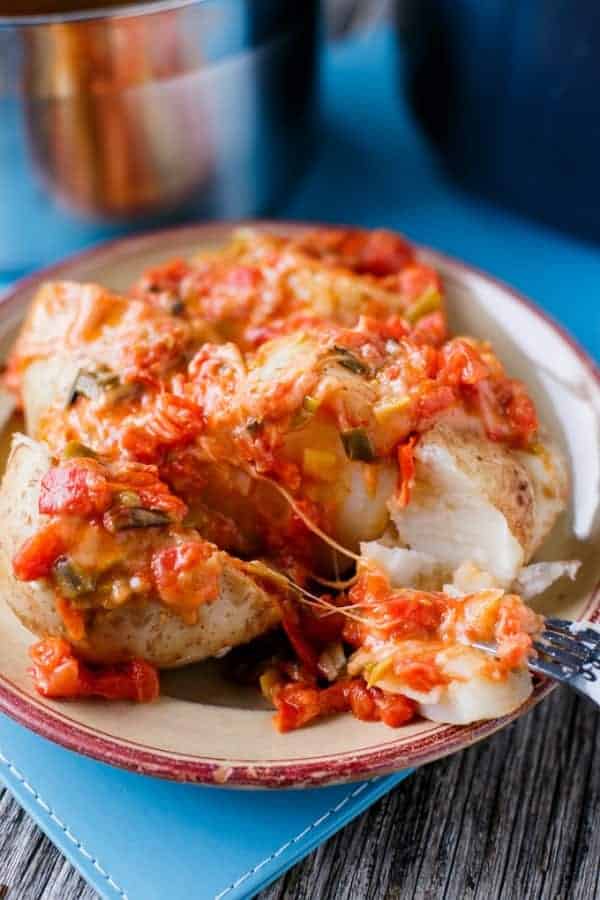 This dish….my friends…is what my Colombian mama calls, 'Papa Chorreada.' She was eating these when she was younger than young, and has passed down the recipe to me (thank you mama). So, I sing: 'I got it from my mama..I got it got it…'My absolute favourite side growing up, we ate these almost every weekend with roast beef or lamb or chicken, or on their own even. because, like I said….cheese. In this case, we enjoyed these with those Fetta, Bacon and Sundried Tomato Stuffed Chicken and Spinach Rolls. Yeah. Totally.
So simple to make, I nearly cried when she taught me this recipe. Why the tears? Well. Uncomplicated recipes will do that to me. No nonsense recipes that are so simple to make, with less than 5 ingredients, and guaranteed to be a hit in your fam-bams. True story.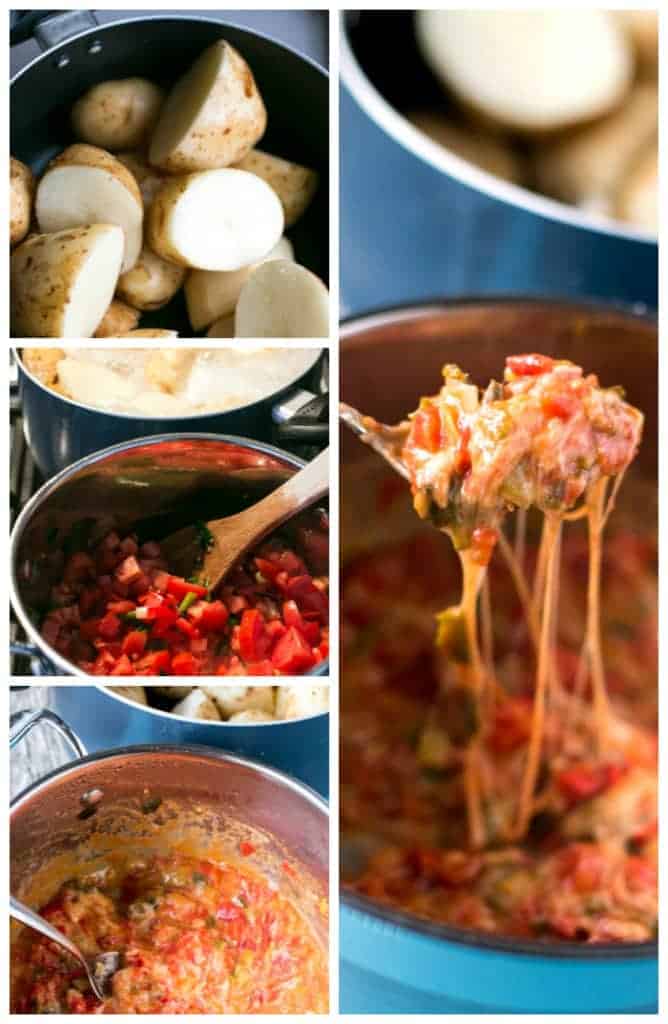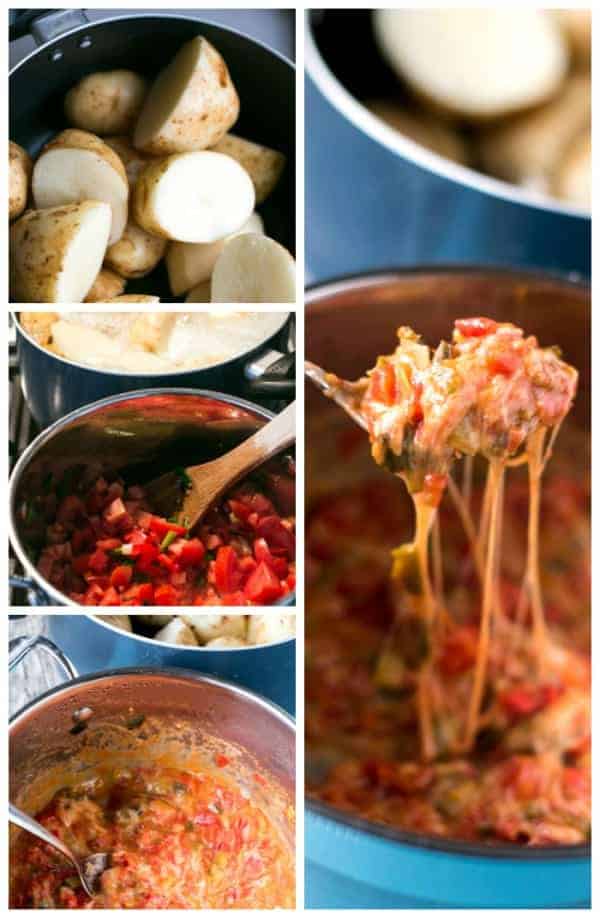 This consists of only these things that even the most kitchen illiterate person could manage, (yes. That would be me).
1. Wash
2. Boil
3. Panfry
4. Cheese.
That's it. Really really.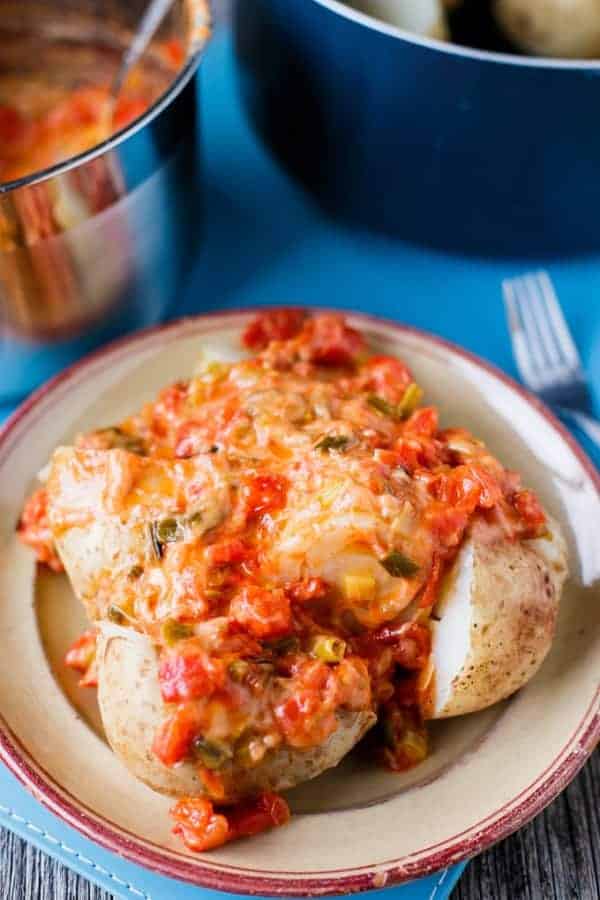 Ok. I'm cutting a long story short here, because I can't bare to look at these anymore. My stomach is rumbling. I'm now craving all the cheese in the world. Just please, make them. As if your life depends on it. because it does. You haven't lived if you haven't tried Papa Chorreada.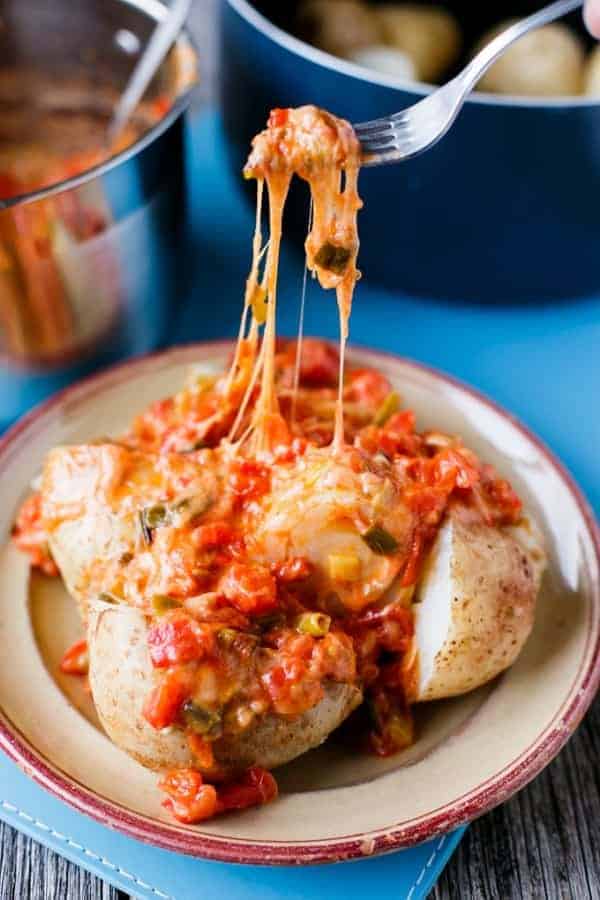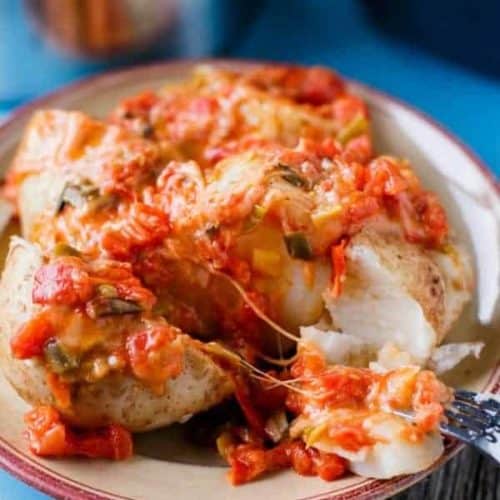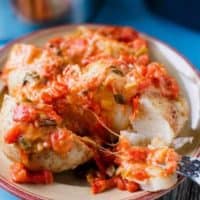 Cheesy Potatoes
Cheesy Potatoes, also known as Papa Chorreada. The best side dish ever known to man.
Weight Watchers: 7pp per serve: (1 large potato or 2 halves plus toppings)
PRINT
SAVE
go to your favorites
Ingredients
6

large potatoes

, unpeeled, washed and scrubbed, and halved

1

bunch

(8 - 10 stems) shallots/scallions or green onions, cleaned, washed and chopped

1

tablespoon

olive oil

6

large ripe tomatoes

, diced (or 8 medium)

1 250

g

| 9oz packet grated light mozzarella cheese

(or cheddar is fine too)

salt to season

(if needed)
Instructions
Place the potatoes in a large pot and fill with water until they're just covered. Bring to the boil, then reduce heat and allow to simmer until they are soft and cooked through

In a separate saucepan/pot, pan fry the shallots in the oil until they are soft. Add the tomatoes, cover pot and allow them to simmer for about 10 minutes, or until a sauce has formed. Stir through the cheese, taste test and season with salt and/or to suit your taste.

To serve, place potatoes in a large and deep serving dish, and pour the cheesy tomato sauce over the top.
Notes
You could also add a little chilli for a spicy dish
Nutrition
Calories:
307
kcal
|
Carbohydrates:
39
g
|
Protein:
16
g
|
Fat:
6
g
|
Fiber:
5
g