Easy to make rich and rustic Slow Cooker Spaghetti Bolognese, with a sauce packed with so much flavour to coat your pasta (or vegetables) of choice!
Slow Cooker Spaghetti Bolognese is the bomb!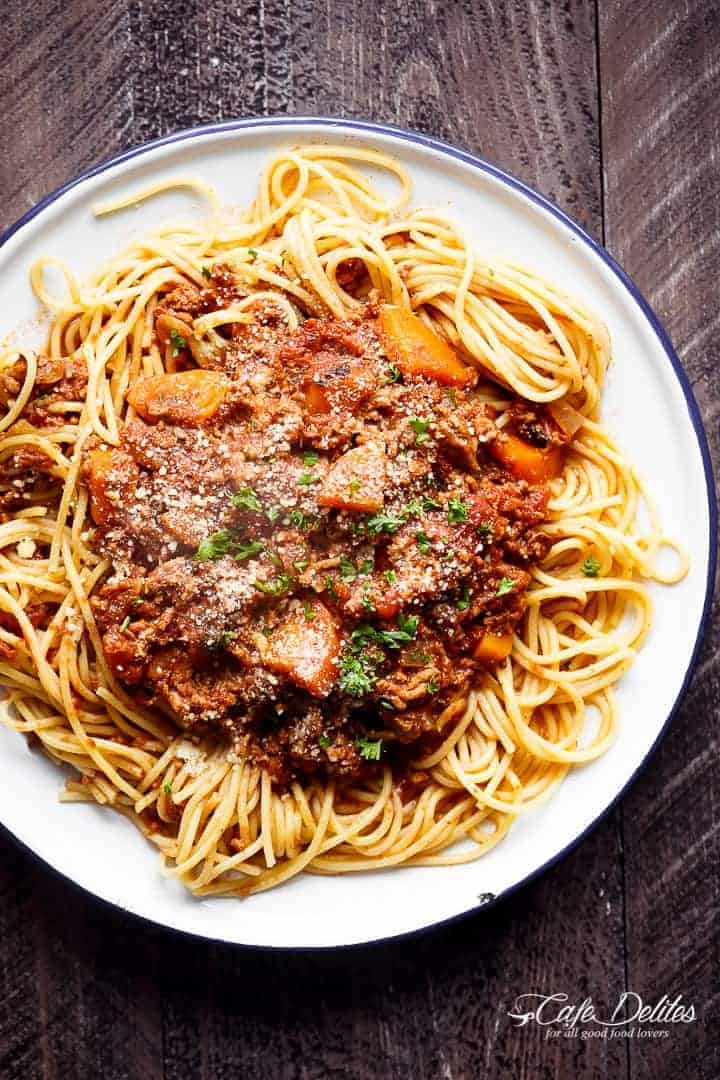 Making bolognese is so simple over stove top, BUT, in the slow cooker? Even better when the slow cooker does all the work. It's the ONLY way we love our bolognese. The ground meat becomes so incredibly soft and tender, it falls apart all over your pasta. This family recipe makes enough to freeze any left overs for any emergency dinner situations, OR enough for the next day. Just boil up some more pasta and you have a restaurant quality meal two days in a row! NO COOKING! Well, except for boiling the pasta, which is simple itself. OR, do what we do and use the leftovers to smother ALL over toast. Um HELLO.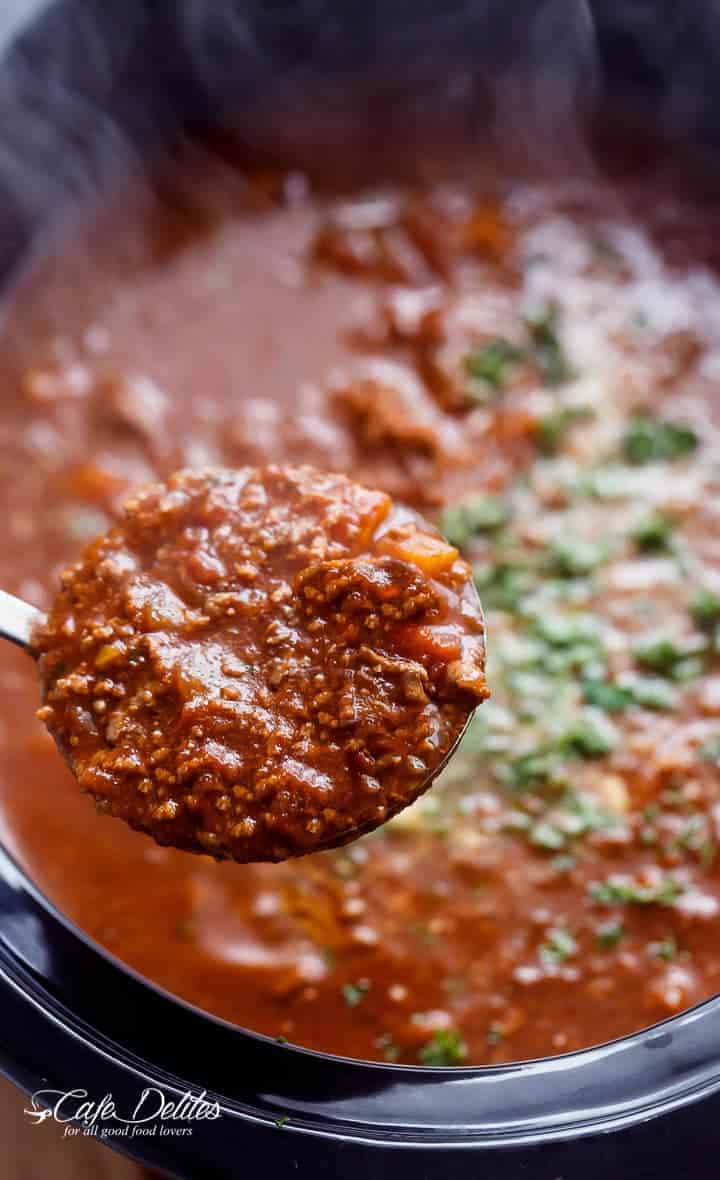 What I have found over the years of making this sauce is browning the meat first before adding it into the slow cooker tastes a MILLION times better. I used to throw it all in the slow cooker without browning the meat first, but was never a number one fan of the 'stewed meat' flavour. I also found frying off your onion and garlic first adds to the epic flavour, and you all know how much good flavour is important to me.
The sauce is so versatile, you can serve it over pasta, like the spaghetti pictured here 👇👇👇, BUT I usually opt to serve this sauce over zucchini noodles, or steamed vegetables such as broccoli, cauliflower, and pumpkin when low carbing or low calorie counting. Mmmmmmm Y.U.M.The sauce is so thick and rich, full of unmistakable Italian flavours.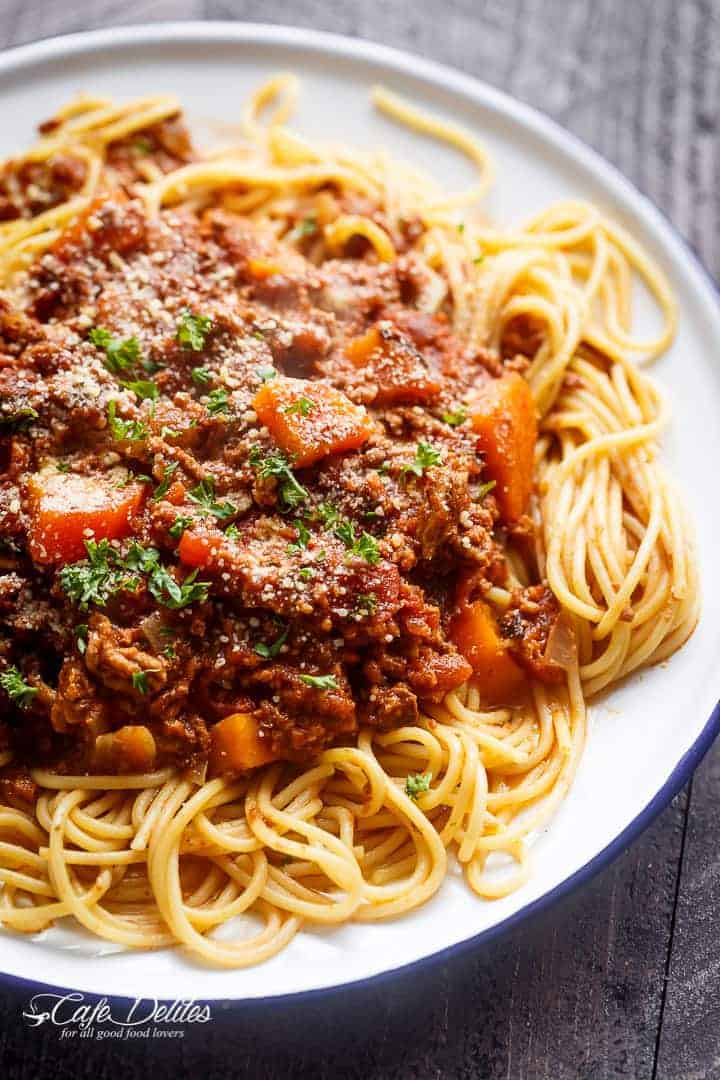 The school holidays have been so FULL of carbs, like this pictured spaghetti situation from last week, that I'm busting for the holidays to be over, as much as I love my kids.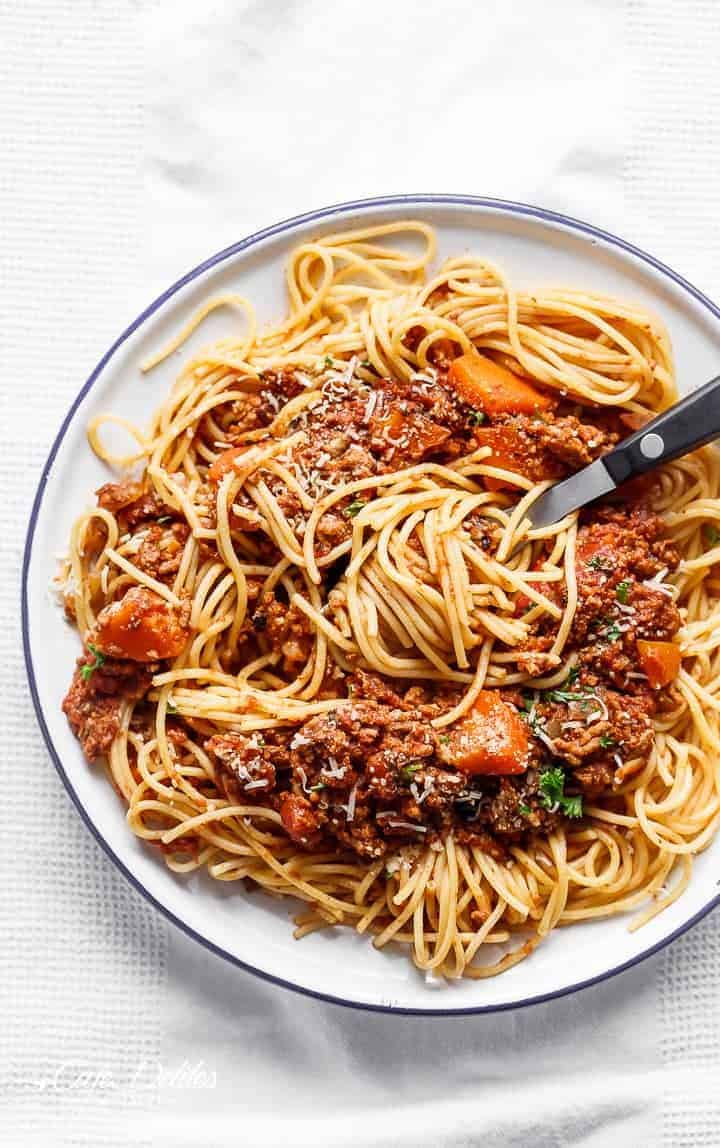 The addition of carrots in my sauce adds some sweetness through the tomatoes. You will no doubt love this sauce just as much as we do!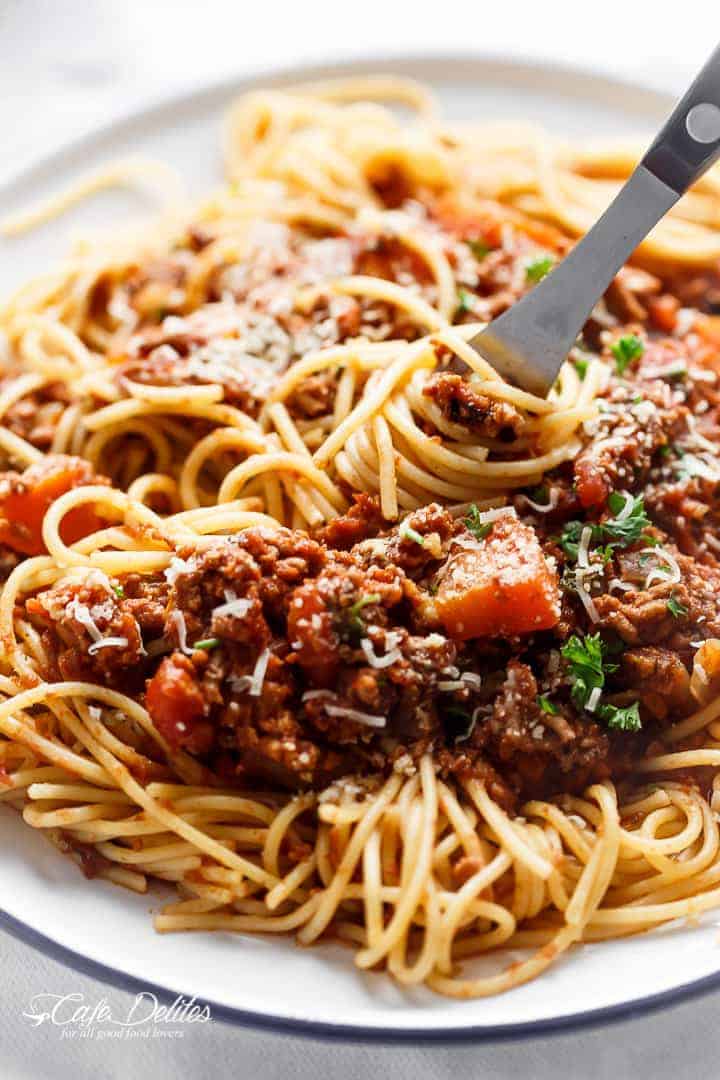 REMEMBER TO SUBSCRIBE TO CAFE DELITES NEWSLETTER FOR FREE AND RECEIVE FRESH RECIPE NOTIFICATIONS DELIVERED INTO YOUR INBOX!
If you try a recipe, please use the hashtag #cafedelites on INSTAGRAM for a chance to be featured!
FOLLOW CAFE DELITES ON FACEBOOK | INSTAGRAM | PINTEREST | TWITTER FOR ALL OF THE LATEST CONTENT, RECIPES AND UPDATES.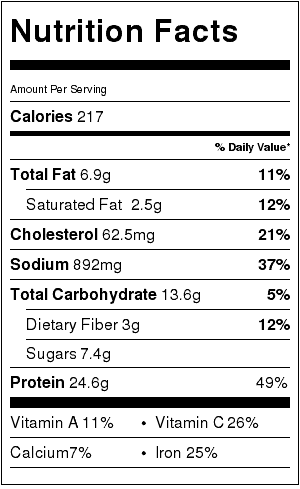 0