Double Chocolate Covered Banana Fudge Cake
A super fudgy almost brownie-like Chocolate Banana Cake topped with Chocolate Covered Bananas for extra decadence and banana love!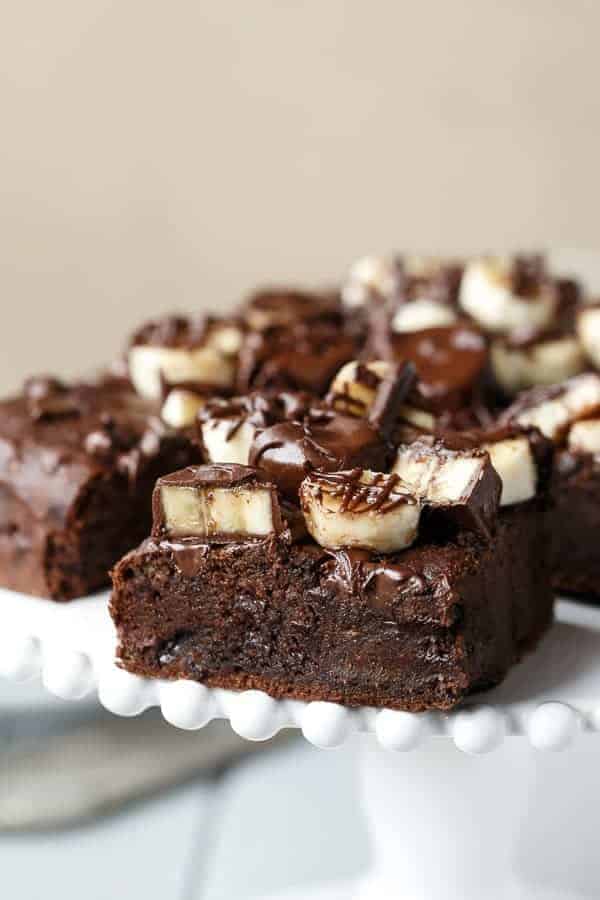 Ok…so moral of this story? I don't really know, but chocolate covered bananas and cake.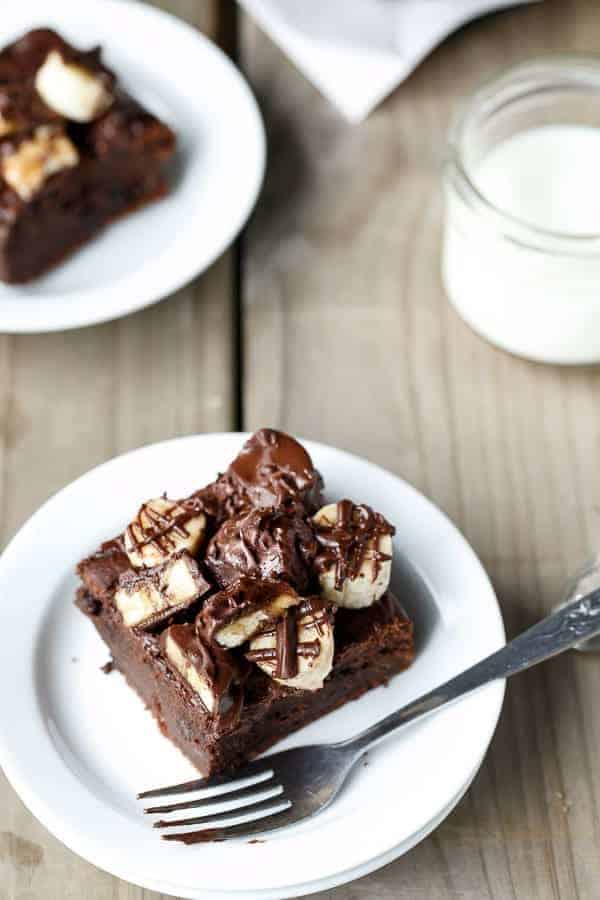 How did it start? Well, once upon a time, I had 3 ripe bananas. Like really ripe. Like, one more day and they'd need to visit the inside of my trash ripe. But 'no,' said I. Because bananas are expensive, and I hate throwing out food. Especially bananas. I love bananas.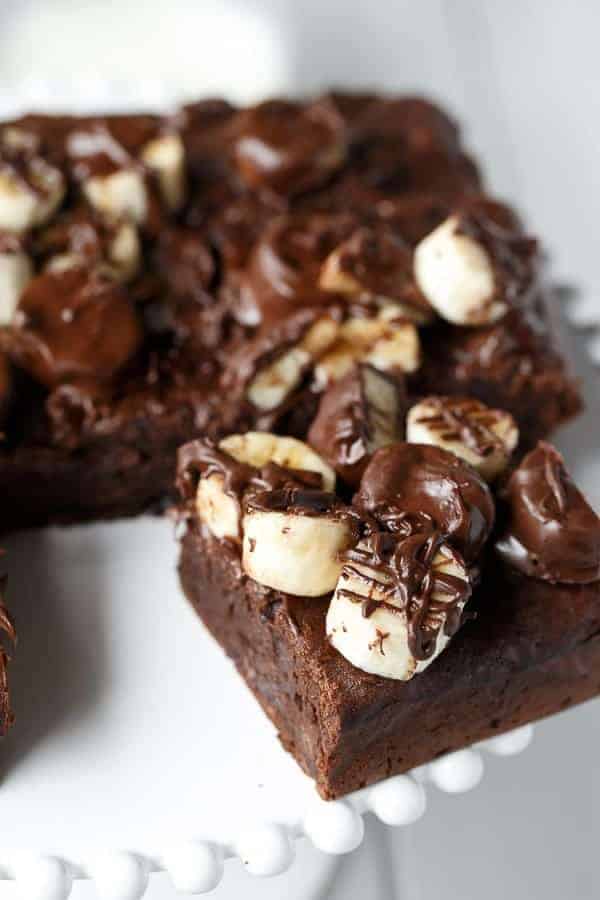 So then, I thought, heeeeeyyyyyyy how 'bout a banana cake? But then, I wanted chocolate, not just cake. (I know, my thought processes give me a headache too. Please, bear with me).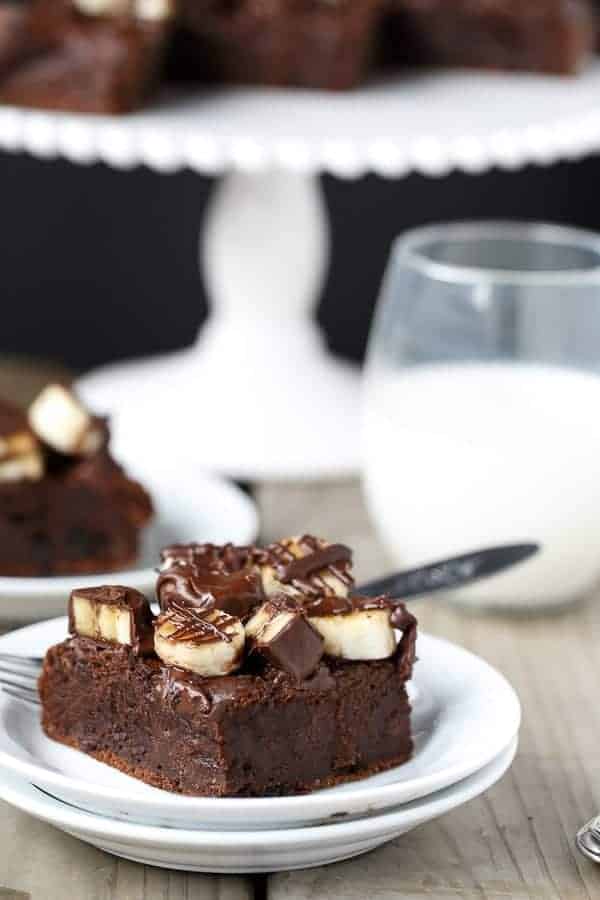 So then, I wondered out loud, 'I wonder if cocoa powder would work in a banana cake?'
Long story short….it did.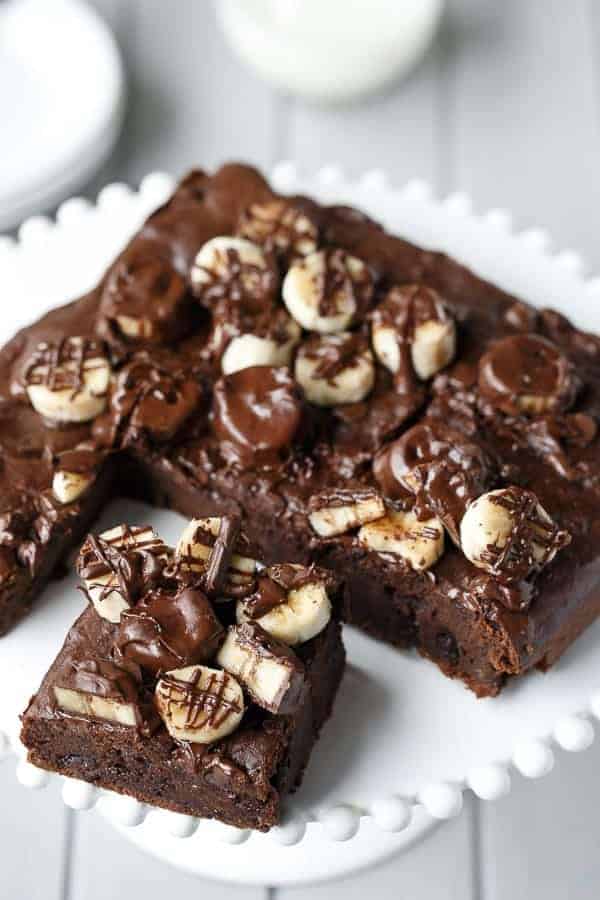 But then, I wanted a brownie too. A banana-cake-brownie-type-thing. And so then, I wondered out loud, 'how does one make a fudgy banana brownie cake-type-thing but low in fat'?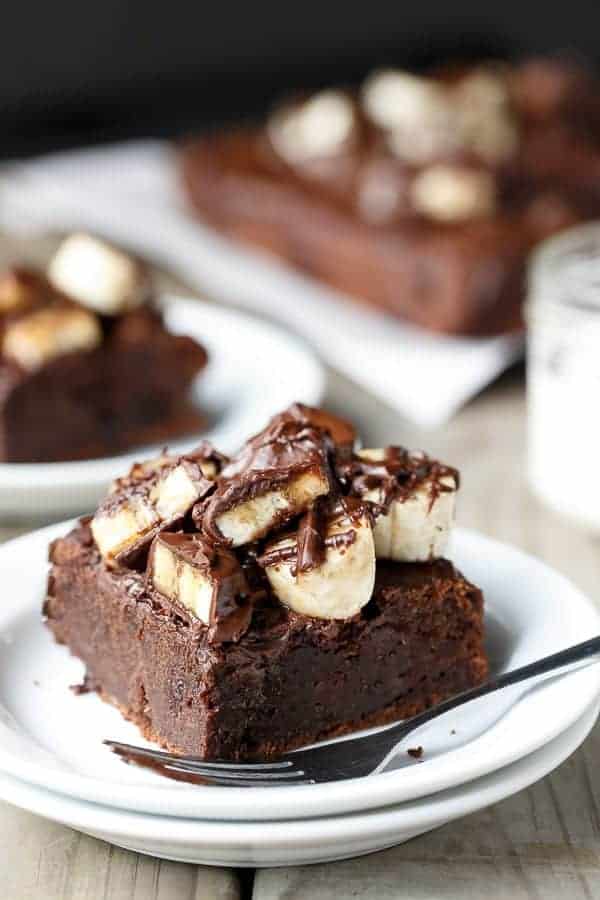 Ahhhhhh yes, slapping myself upside the head it came to me like a bolt of electric chocolate.
Brown.sugar.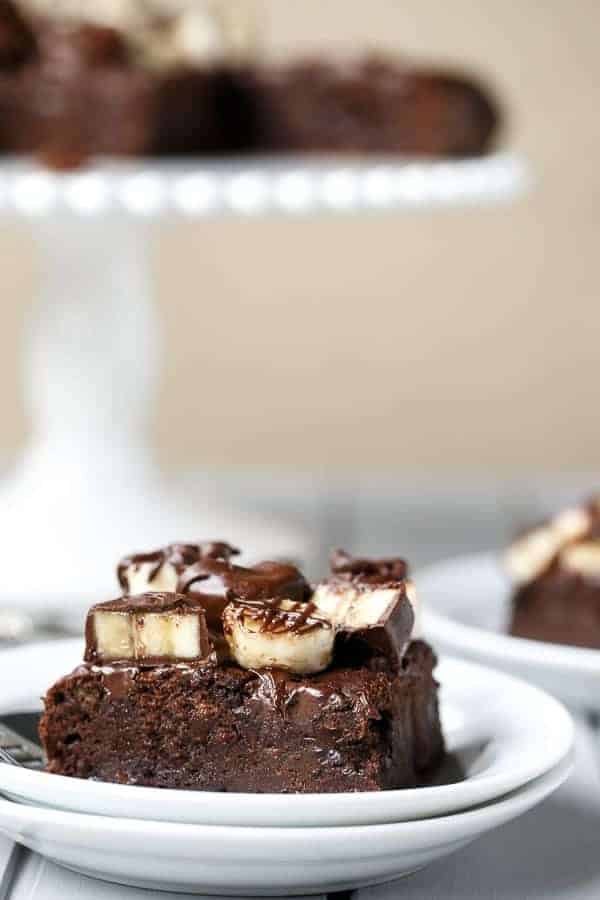 But THEN I had some beautiful fresh bananas, and the pack of dark chocolate left over from the Peanut Butter Stuffed Chocolate Covered Berries from the other weekend, and I've been dying to make some Chocolate Covered Bananas, because I like to play with my chocolate.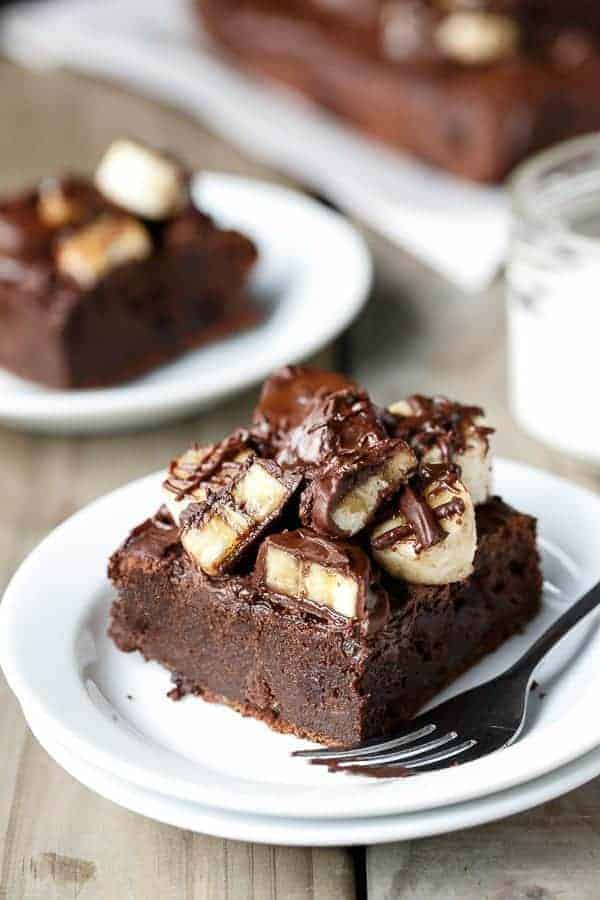 So then, I wondered if I could mix the two together to come up with something I haven't seen before. A Double Chocolate Covered Banana Fudge Cake-type-brownie-type-cake.
And you know what? I did.
The End.
0