Chocolate Covered Bananas
The best snack ever.invented. I honestly can't comprehend how much I love these! I could eat so many…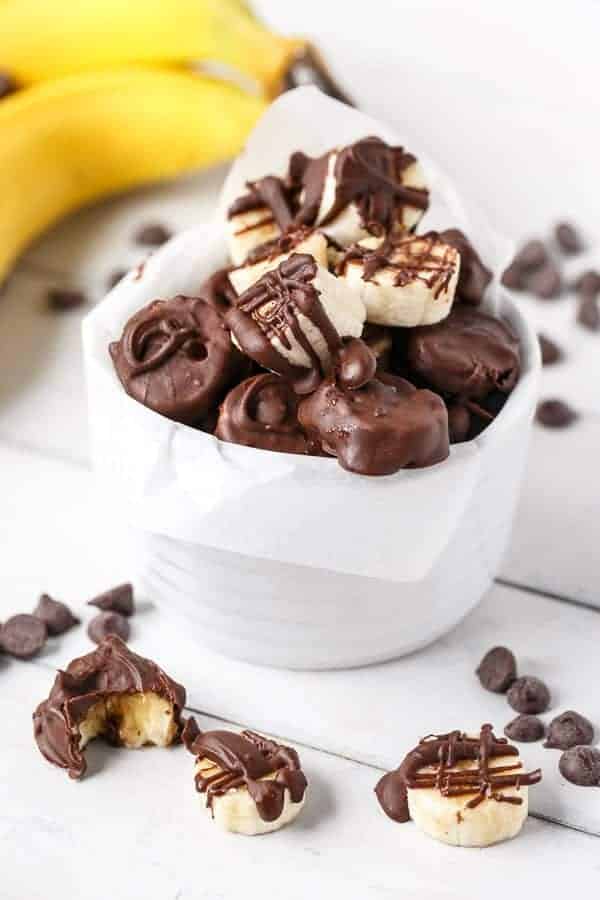 To eat as is, as a snack or dessert, or to play with them like I'm about to do in a next post — because I love playing with my chocolate. Just like I did when I made those Peanut Butter Stuffed Chocolate Covered Berries. 'member those? Yeah. Me too.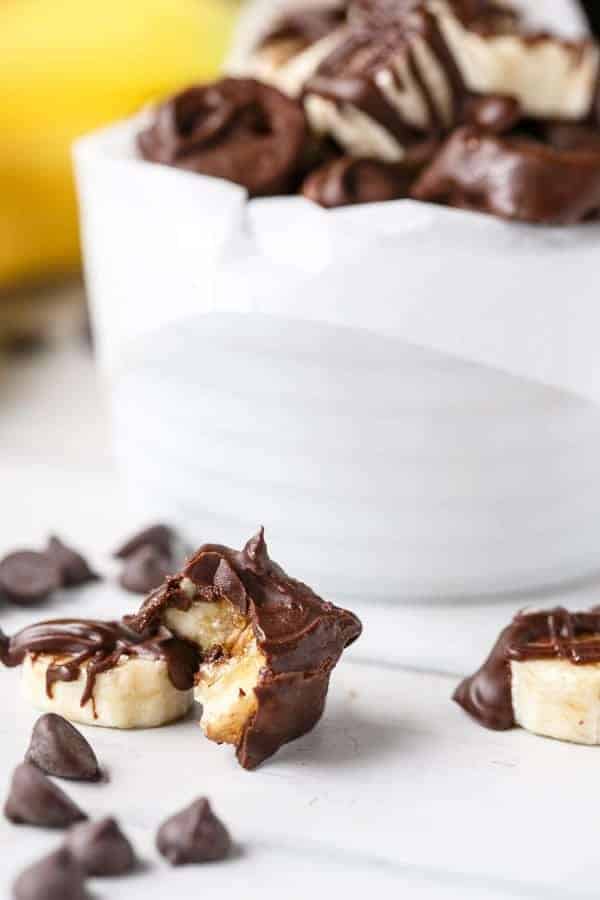 And then these were born. So refreshing, so freaking yum. I couldn't put these down.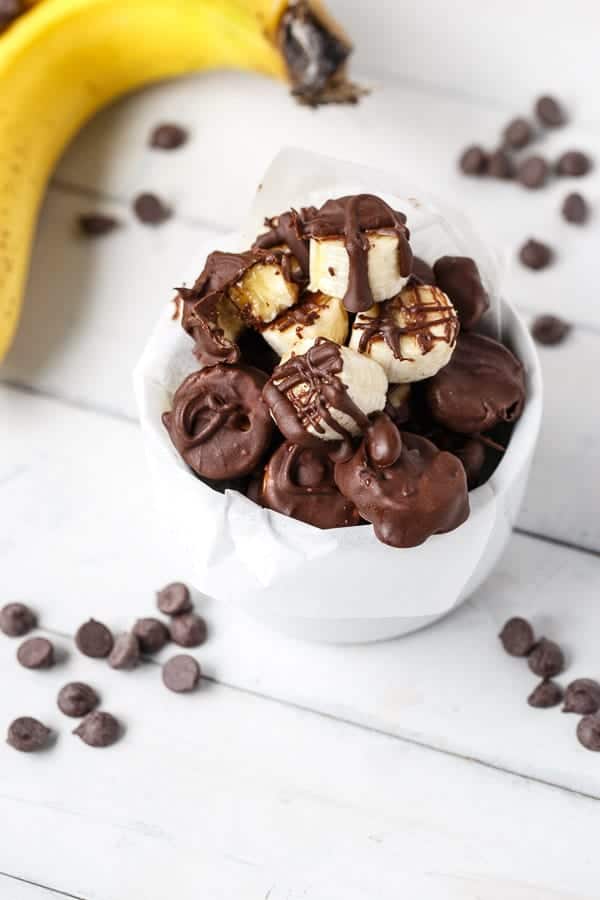 To drizzled or to dip? That was the question. But it doesn't really make a difference.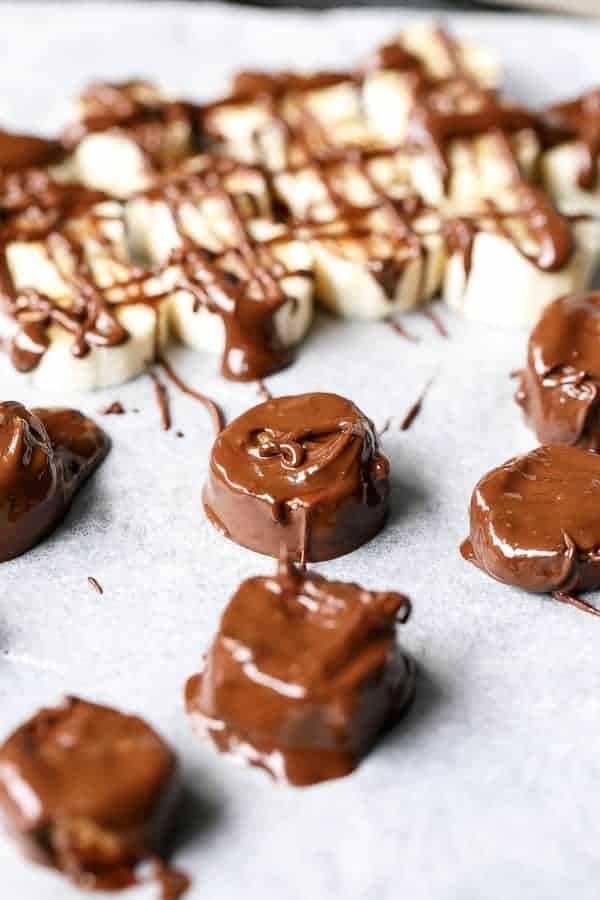 Just try not to lick the bowl clean before finishing these babies. That would be my best advice.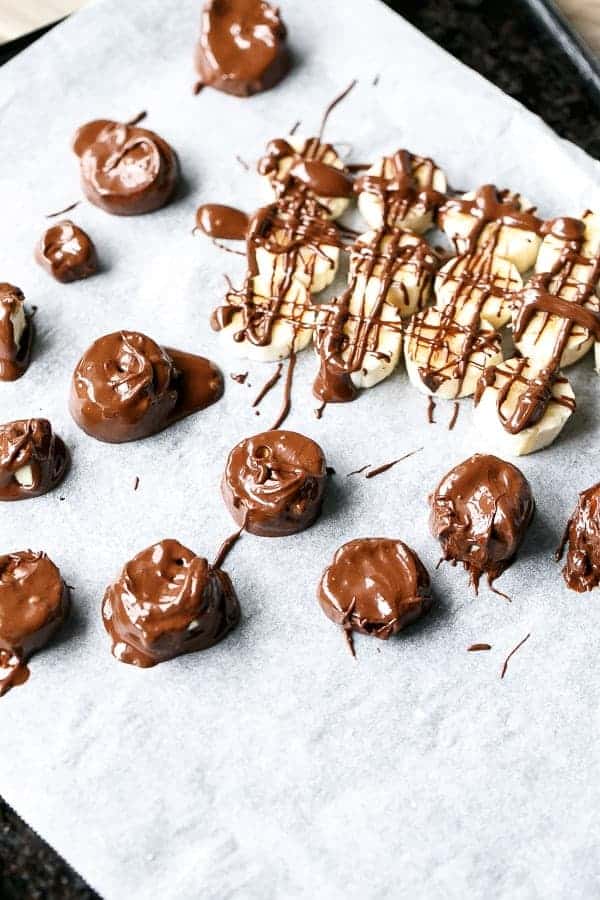 because that's what I did. And then I had to go melt more chocolate.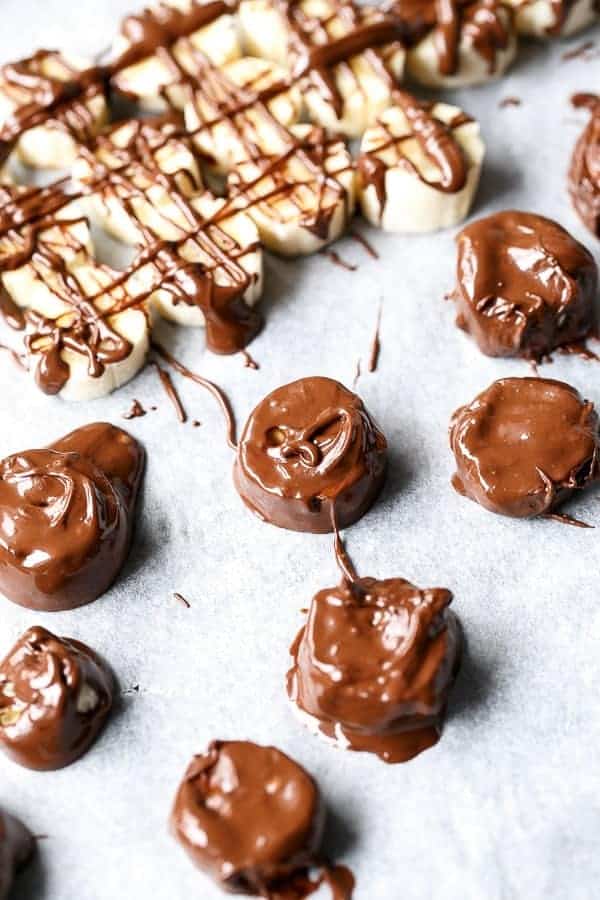 Of course I didn't mind. I mean….who would?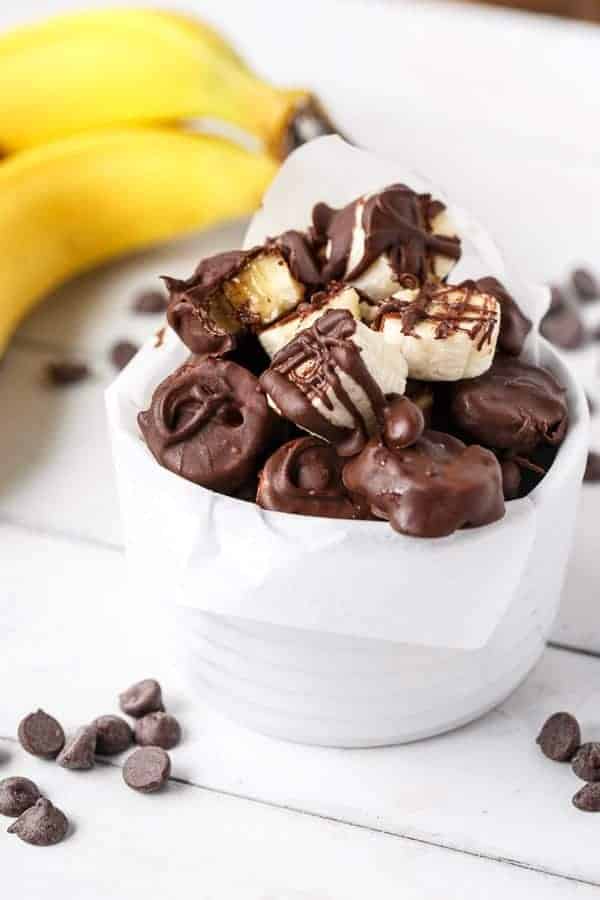 I mean….isn't that the point of making these anyway? Try before you buy…or die? Well something had to rhyme.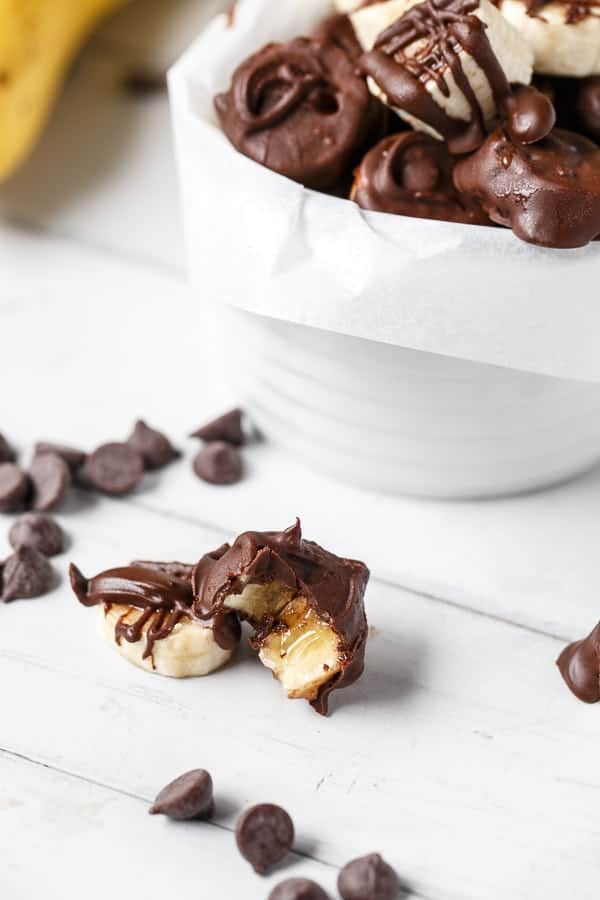 So anyway, my point is, I made half of these for awesome snackage, and the other half for something so super spectacular it'll blow your mind.
A Double Chocolate Covered Banana Fudge Cake.
But first….these….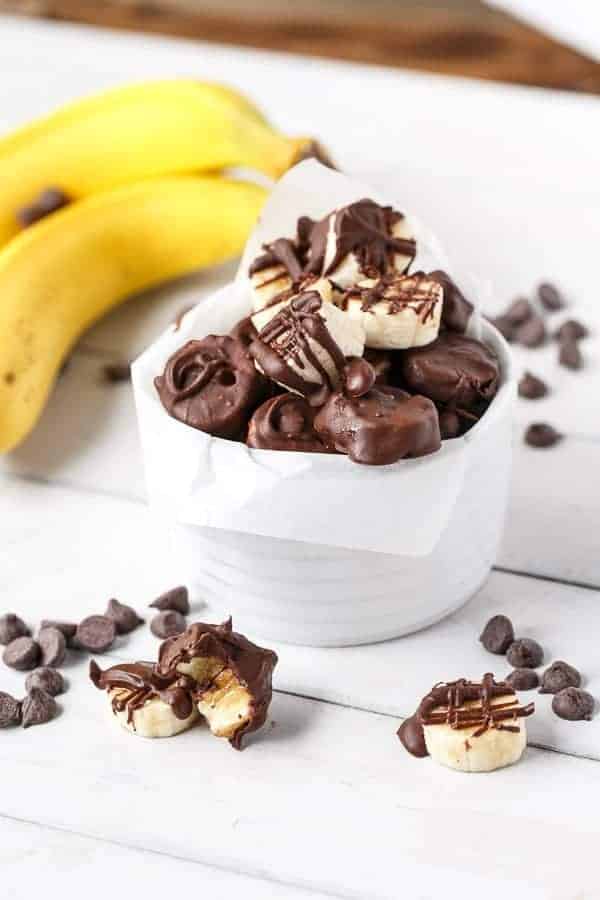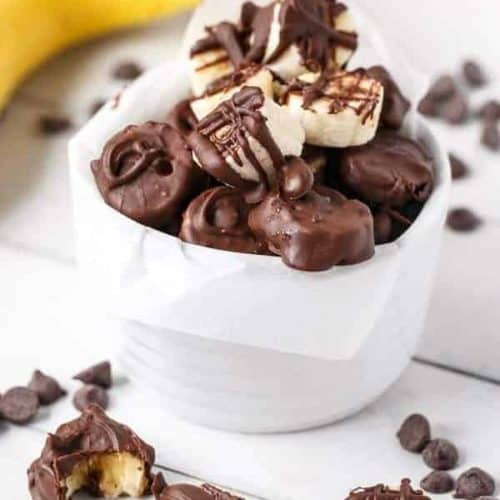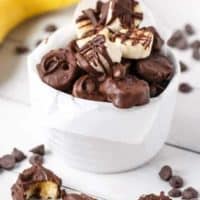 Ingredients
2

Bananas

, sliced into half an inch slices

1/2

cup

chocolate of choice
Instructions
Stovetop method:
Place chocolate in a heatproof metal bowl set over (not in) a pan of gently simmering water. Stir with a fork until melted and smooth.
Microwave method:
Place chocolate into a microwave safe bowl and microwave for 30 seconds. Remove and stir with a fork (it won't stir at this point, but it evens out the heat). Place back into the microwave for another 30 seconds. Remove and stir again until smooth. (If needed, place for another 10 seconds, but it shouldn't need any more than that).
Bananas:
Line a baking sheet with baking/parchment or wax paper. Dip bananas into chocolate, one at a time, and hold each slice upside down until excess chocolate drips off.

Place each banana onto prepared baking sheet and repeat with remaining banana slices.

Optional: Save a few slices and drizzle chocolate over them with a clean metal fork instead of dipping them into the chocolate (as pictured).

Refrigerate for about 30 - 40 minutes or until chocolate has hardened and set.