Save yourself from going out and cook up these Greek Lamb Chops right at home!
Greek Lamb Chops
Dare I say just like a Greek restaurant or even better! Whether you decide to grill them or fry them in a cast iron skillet (or regular pan), these homemade Greek Lamb Chops have been a family favourite recipe of ours for so many years now. Handed to our family from a loving Greek family friend many MANY years ago, this is one of those recipes you crave time and time again.
Once you try these lamb chops, you will never look back! Or spend money any where else when you can save a buck and make them right at home.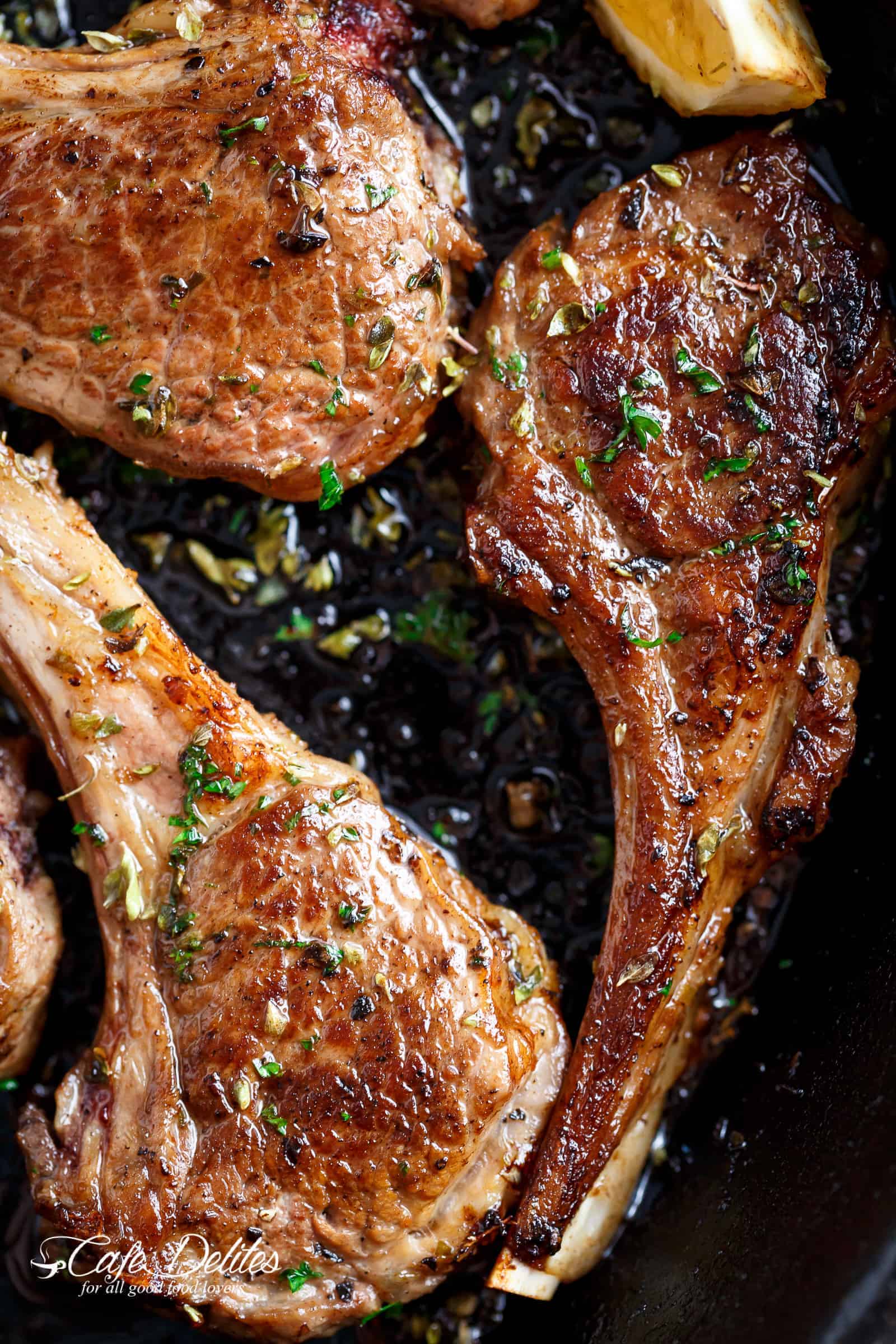 How To Make Greek Lamb
Really, there are only four main ingredients to this recipe, aside form lamb, that I bet you have in your cupboards or refrigerators while you're reading this post:
Olive oil
Oregano
Lemon juice
Garlic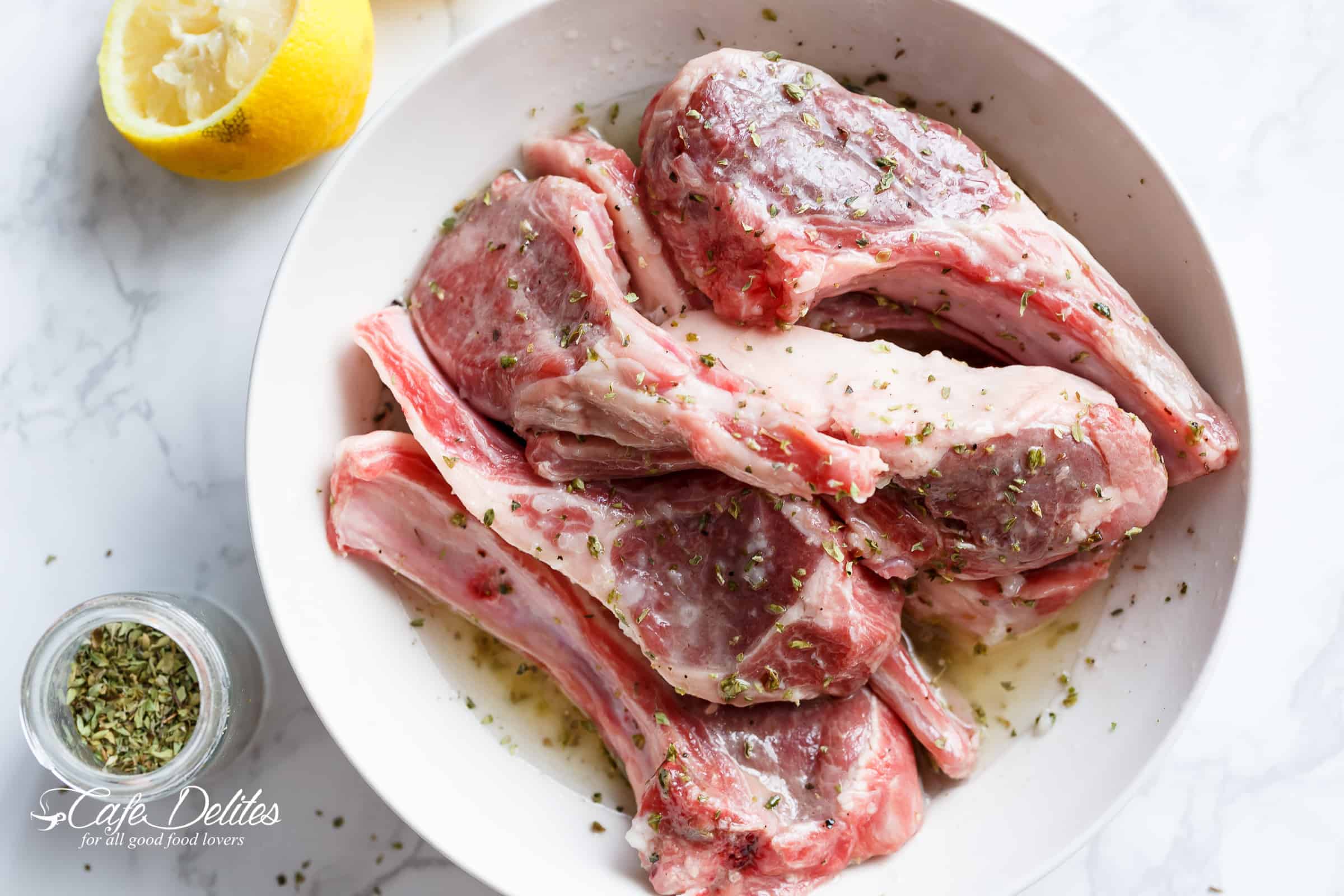 And that's it! The most incredible flavour combination to hit your lamb.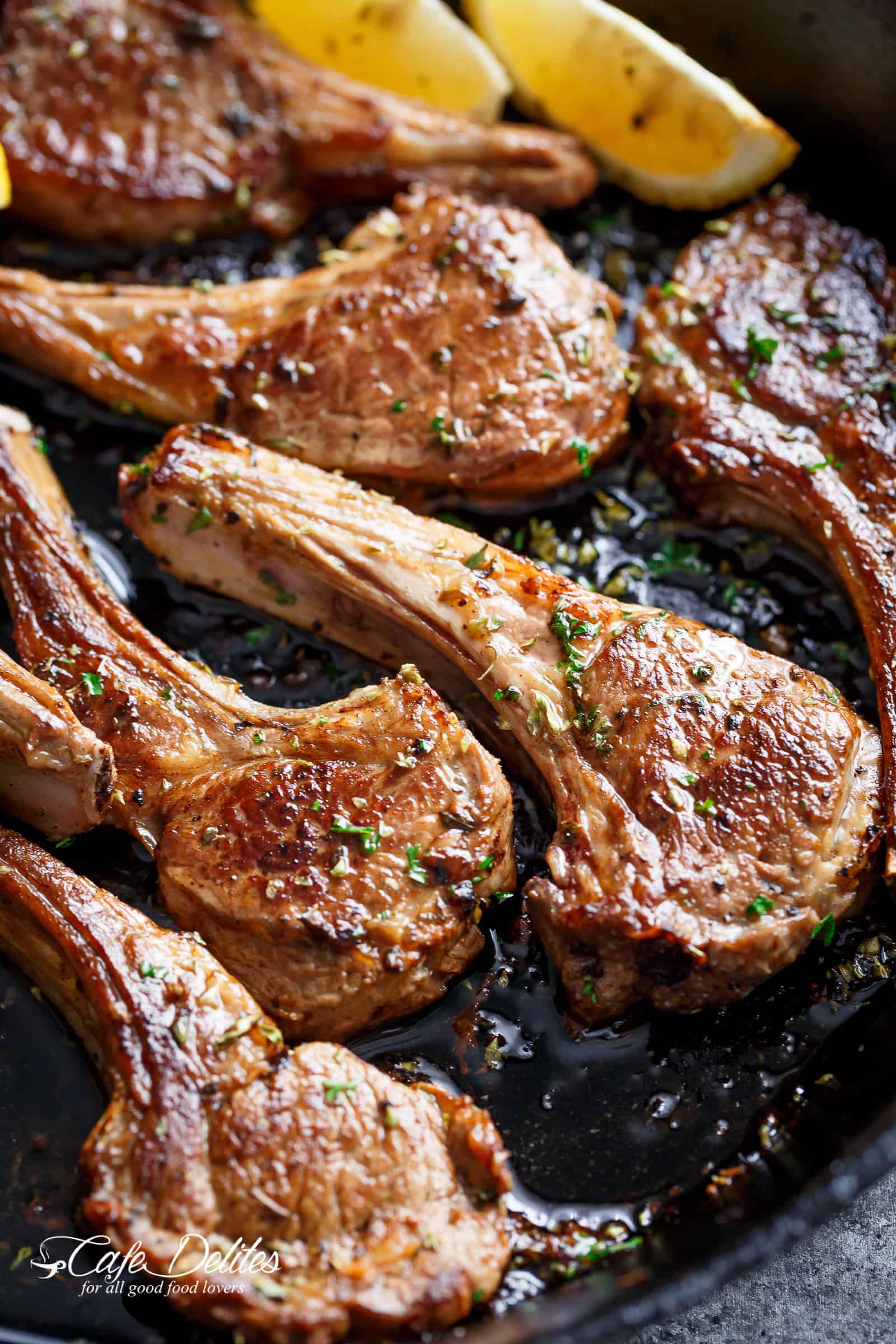 You can also use this recipe for lamb steaks, forequarter chops or loin chops instead of these cutlets. Loin and forequarter chops take a little longer to cook than the recommended time of 3-4 minutes per side. I usually lower the heat after searing them on both sides, cover with a lid and finish them off for a further 4 minutes until they're done. You can also cook them a little longer for well done lamb and turn them every minute or so until they're cooked to how you like them.
If using a meat thermometer, remove them as soon as they reach a temp of 60°C (135-145˚F) for Medium. For Well Done, remove them at 70°C or just over (160-165˚F).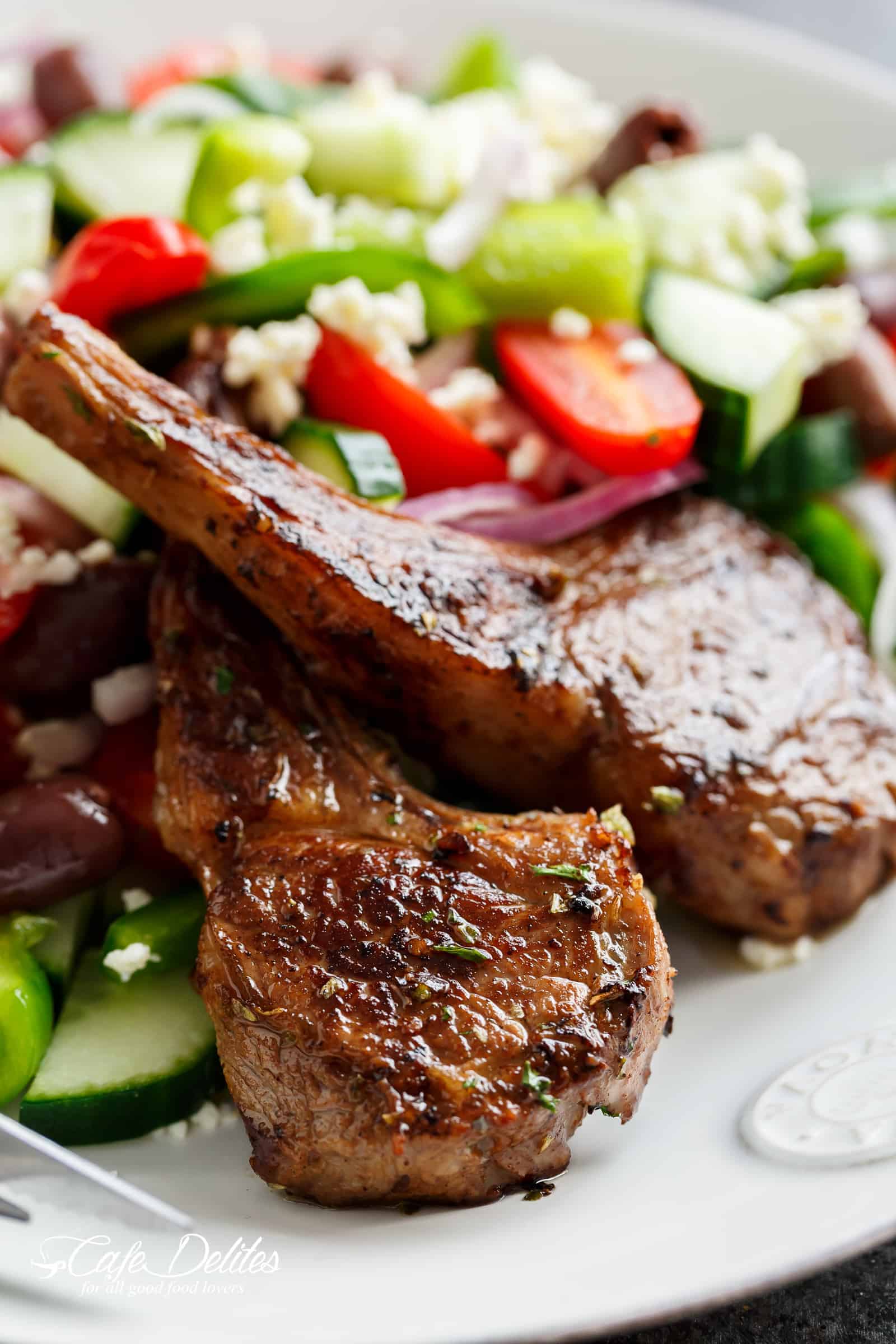 We usually make a Greek feast at home when I make these, and serve them with this Avocado Greek Salad and these Crispy Greek Lemon Smashed Potatoes! You could also make these flatbreads!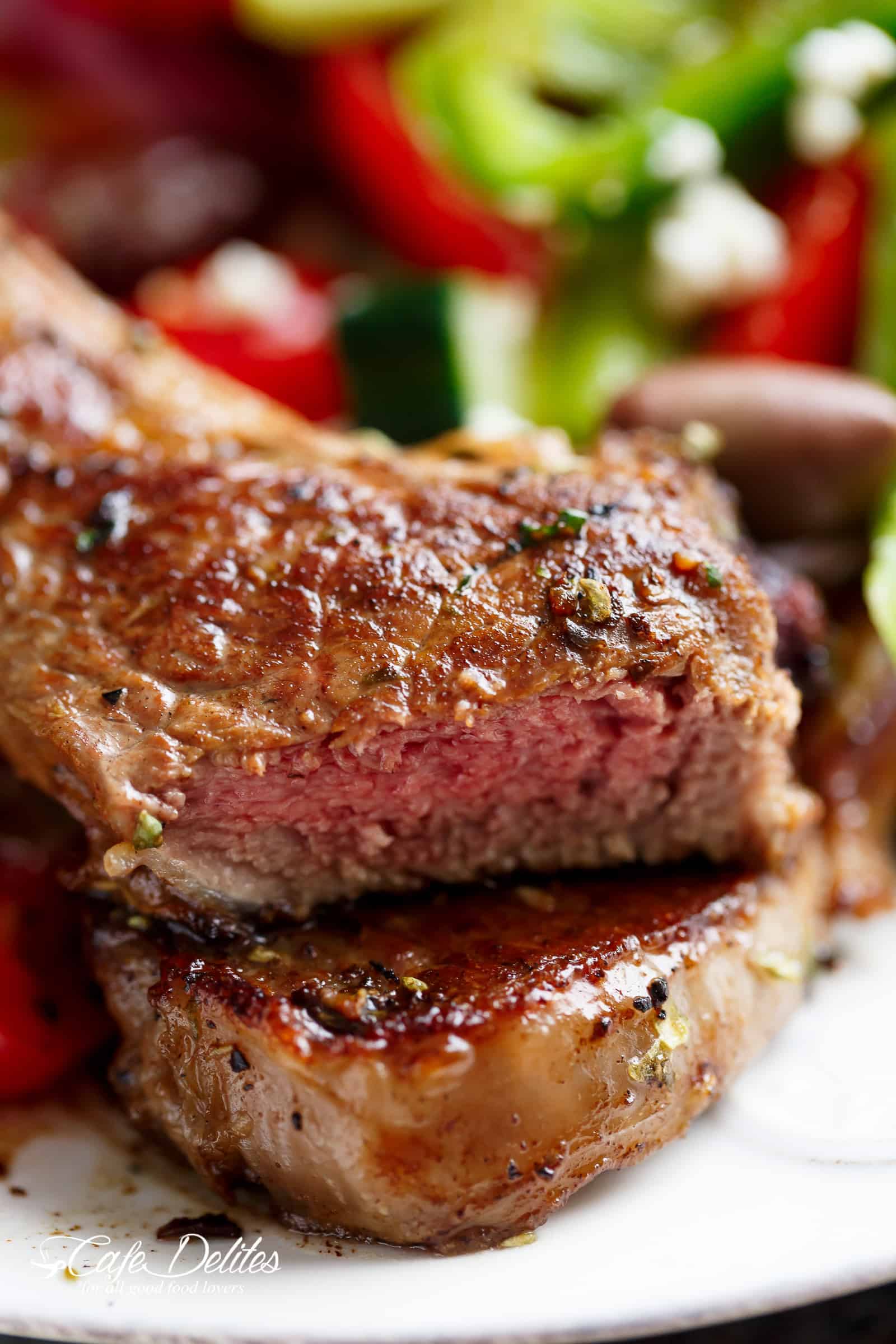 Greek Lamb Chops!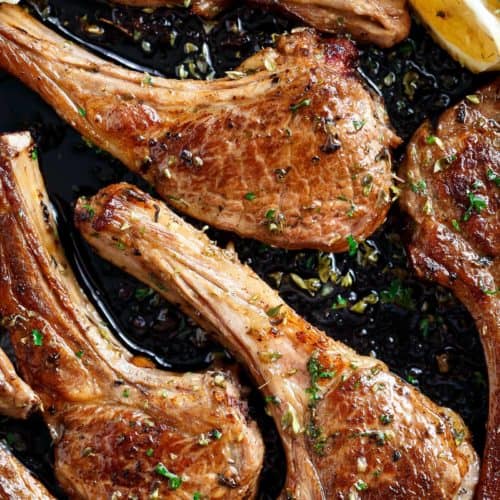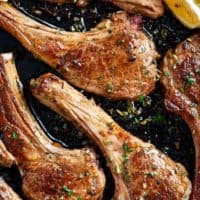 Greek Lamb Chops
Just like a Greek restaurant or even better! Whether you decide to grill them or fry them in a cast iron skillet (or regular pan), these homemade Greek Lamb Chops are a family favourite! Once you try these you will never look back!
PRINT
SAVE
go to your favorites
Ingredients
1/4

cup

olive oil

Juice of 1 lemon

(about 1/4 cup lemon juice)

2

tsp

dried oregano

preferably Greek, or 1/2 cup chopped fresh

4

cloves

garlic

minced

1

tsp

salt

1/2

tsp

freshly ground black pepper

8

lamb chops

1

tbsp

olive oil

for cooking
Instructions
Using paper towels, pat dry chops and discard any shards or bone fragments.

Mix all of the ingredients together in a small jug or bowl.

Arrange lamb chops in a large baking dish or on a large plate, and pour the marinade all over the lamb, rubbing it into the meat. Cover with plastic wrap and marinate for half an hour, or for a deeper flavour, marinate overnight in the refrigerator, turning the chops from time to time (before cooking, let lamb chops sit at room temp 30 minutes).

Heat oil in a pan (cast iron preferably or grill plates) over high heat until just starting to smoke. Fry or grill lamb in 2 batches for 3-4 minutes each side, depending on thickness until done to your liking. (Usually, at 3 minutes per side they are medium, and at 4 minutes they are medium-well.)

Let rest for 5 minutes before serving.

Sprinkle with a little extra dried oregano for added flavour and a little extra lemon juice (optional).
Optional:
For left over marinade: reduce heat down to medium-low leaving any leftover drippings in the pan. When pan has lowered in heat, pour in the leftover marinade along with 1 tablespoon of butter and 1/4 cup beef broth. Bring to a simmer and allow to cook for at least 5 minutes. Stir in a tablespoon of lemon juice and serve with the lamb.