Portobello Pizzas have ALL the flavours of a GOOD pizza…without the guilt! Using portobello mushroom caps for a pizza crust, these pizzas are quick and easy to make, low carb and ready in less than 10 minutes!
Okay if there is any way to enjoy a healthier, quick and easy pizza recipe it's this one… 10-minute Portobello Pizzas!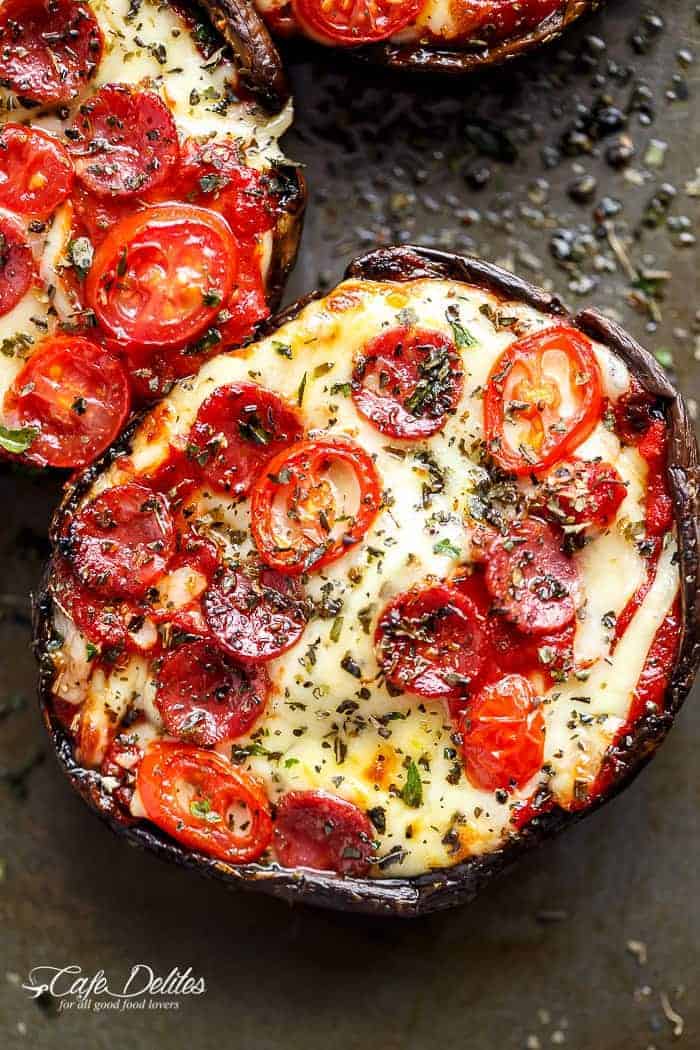 There are no words to describe the deep love over 90% of the worlds population has for a good, cheese-filled and mouth watering pizza. Using portobello mushroom caps is one of my favourite ways to kick a craving → with ALL of the flavours → without the calories. And I just didn't feel like stinking out my house with cauliflower, squeezing the hell out of it, and creating a crust just to get what I wanted. Using portobello caps means easy, quick, no fuss, no work, no awkward cauliflower smells, and a meaty base of mushroom smothered in garlic and Italian seasonings.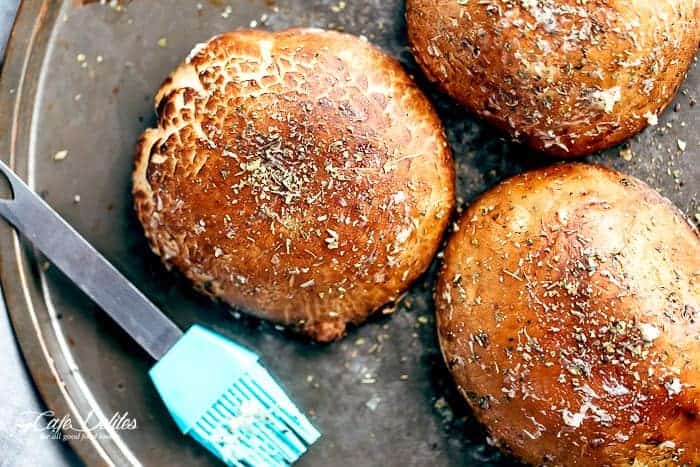 Also, I wanted pepperonis for added pizza flavourings. BUT! I wanted MINI pepperonis — and sometimes what I want, I can't find. So, I make do, use what I have, and CREATE what I want. In this situation, I used an apple corer like this one to create the smallest pepperonis I've ever seen!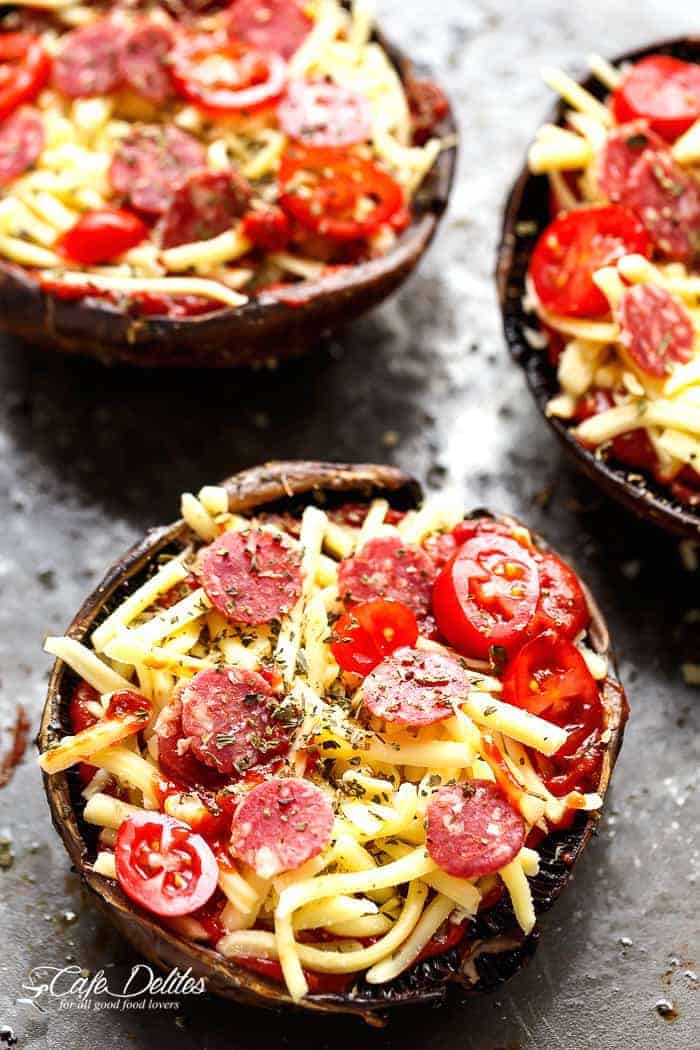 To make your portobello pizza experience even better, I recommend you use a pizza sauce you LOVE the flavour of. I use a Garlic and Herb flavoured sauce, because, well, GARLIC. But you can use plain or any other flavoured sauce you feel like.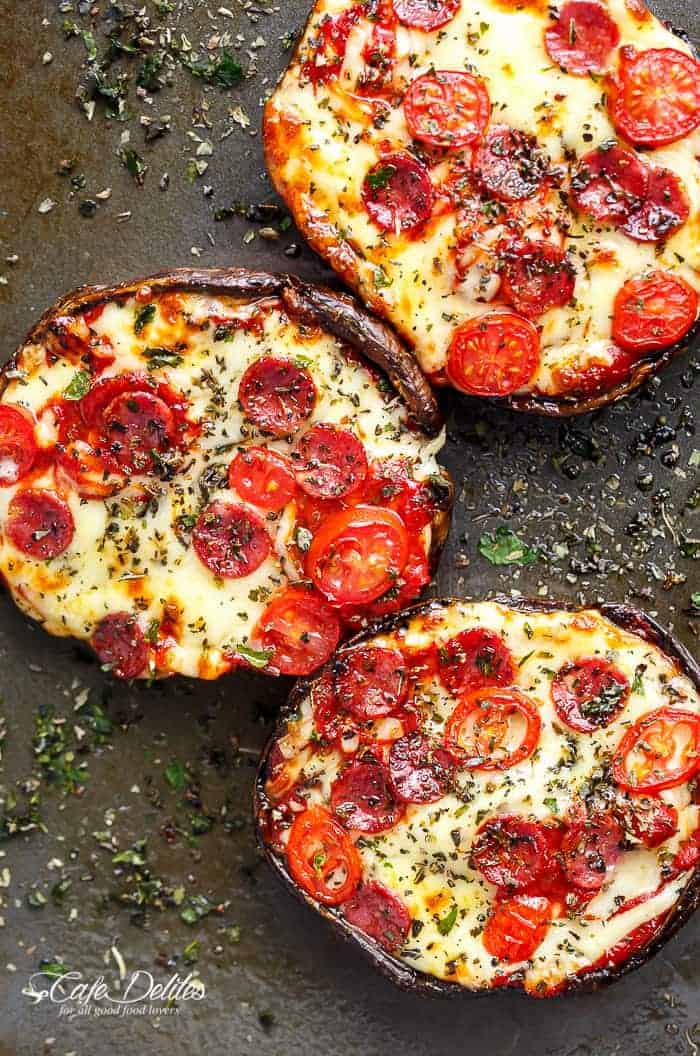 Then it's a case of mozzarella cheese, gras or cherry tomatoes (to keep the miniature theme going), and, um, CHEESE. Thi is the easiest pizza recipe you will EVER make that is healthier than most pizzas, and one you can alter with your OWN pizza toppings! And if you're wanting to try something similar, give these Caprese Stuffed Garlic Butter Portobellos a try!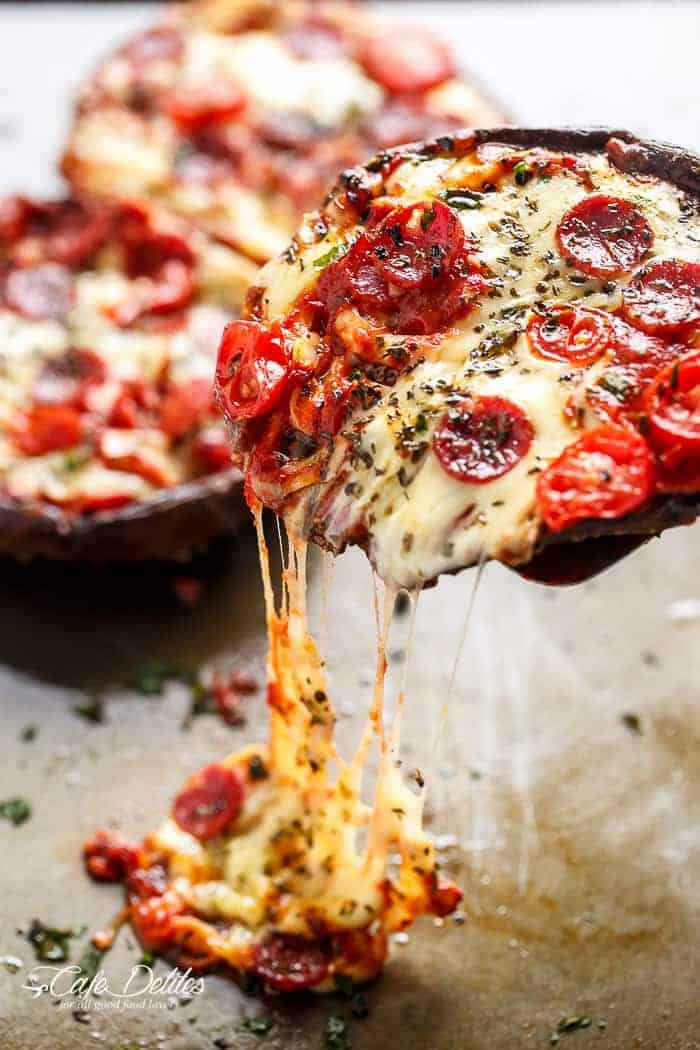 REMEMBER TO SUBSCRIBE TO CAFE DELITES NEWSLETTER FOR FREE AND RECEIVE FRESH RECIPE NOTIFICATIONS DELIVERED INTO YOUR INBOX!
If you try a recipe, please use the hashtag #cafedelites on INSTAGRAM for a chance to be featured!
FOLLOW CAFE DELITES ON FACEBOOK | INSTAGRAM | PINTEREST | TWITTER
FOR ALL OF THE LATEST CONTENT, RECIPES AND UPDATES.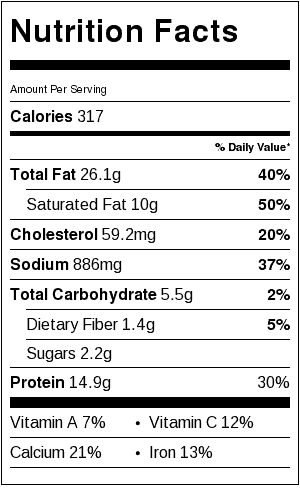 0