Smoked Salmon and Avocado Pizza
Oh…Salmon and Avocado…how I love you!
It occurred to me in a disturbing way that I'm always sharing pizza type recipes, like the Barbecue Chicken Pizza Pull Apart Bread and that Pizzadilla…or the Cheesy Pizza Pull Apart Bread. Then there were those Margarita Pizza Stuffed Chicken Breasts that were kinda pizza-genius. but there is not one single pizza recipe on my blog. Like, WTF Karina?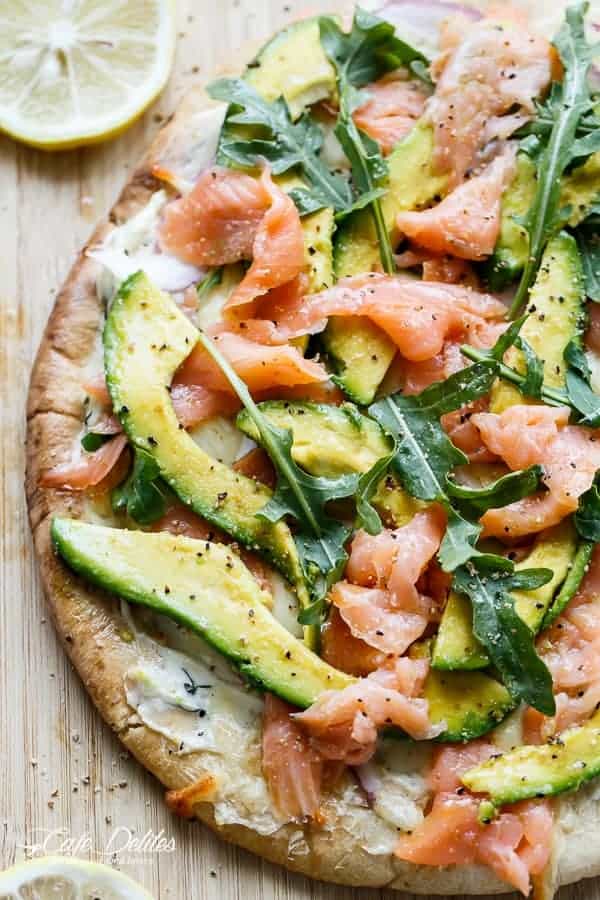 So, with a disappointed shrug to myself…I dragged my feet in to the kitchen to make this.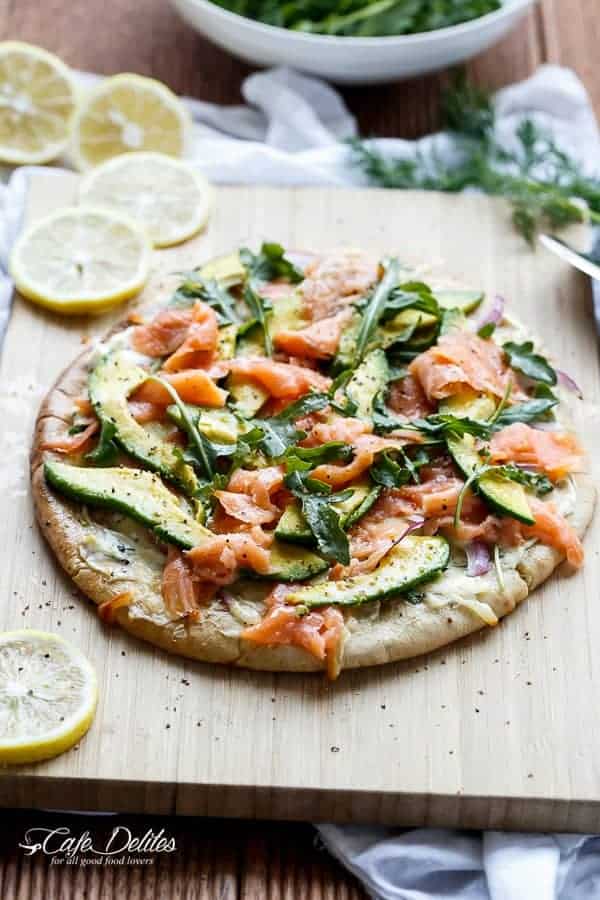 So cheesy. So full of healthy good-for-you-stuff, this pizza was bomb. After making the Smoked Salmon And Avocado Grilled Cheese, I've been wanting more.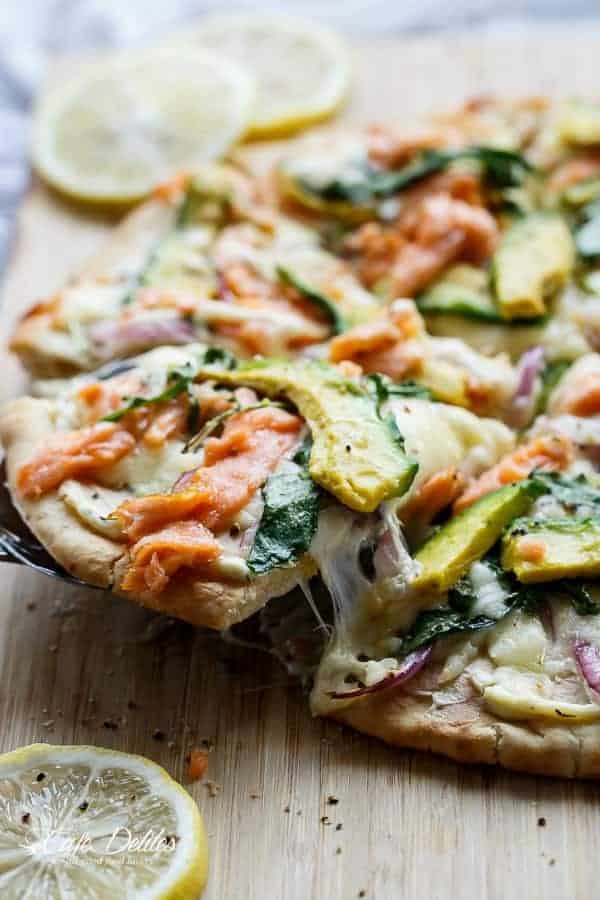 Well. This was it.
Perfect for breakfast, lunch or dinner.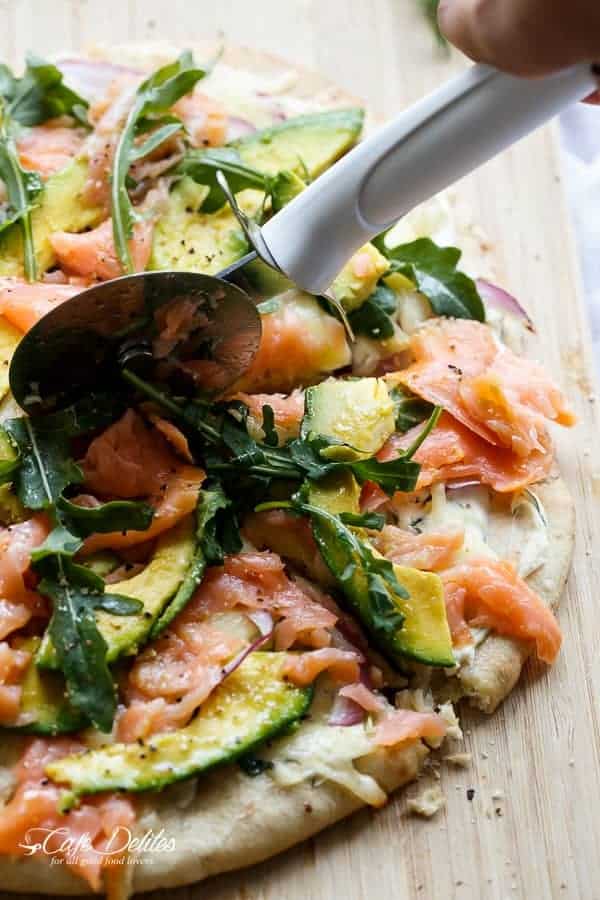 Fresh smoked salmon slices drizzled with a little lemon juice.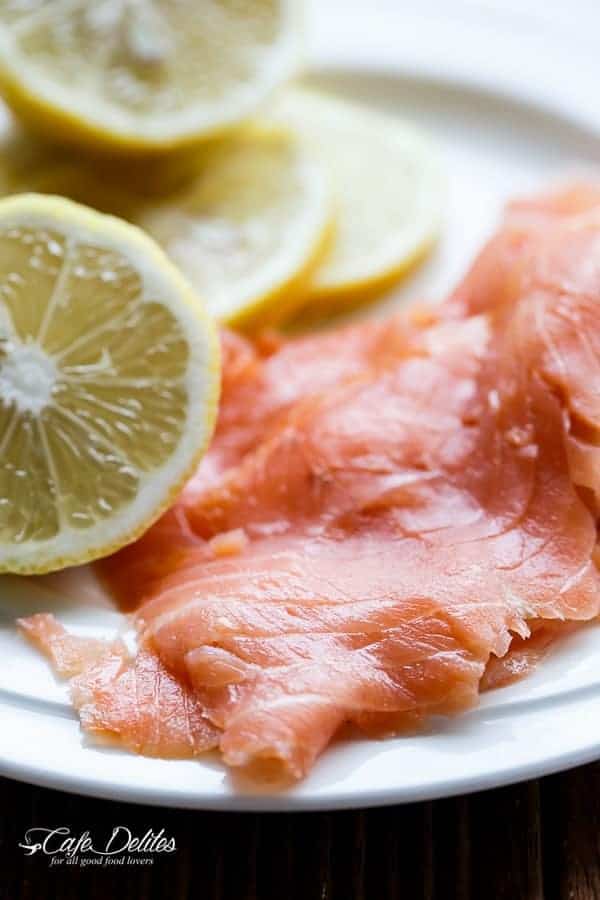 A wholemeal/wholewheat pizza base or a flour tortilla….already made and perfect for throwing whatever toppings your heart desires…drizzled with a little garlic olive oil.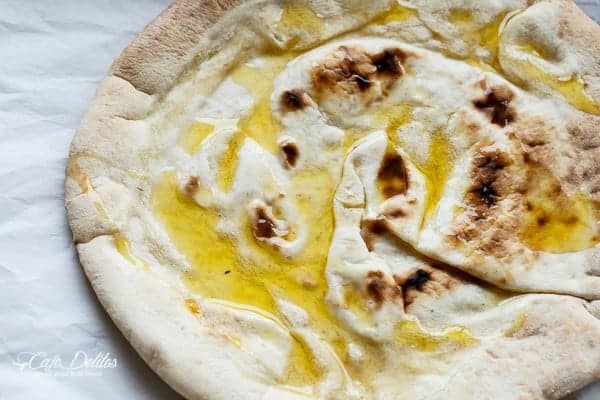 The perfect cream cheese mixture with garlic and dill.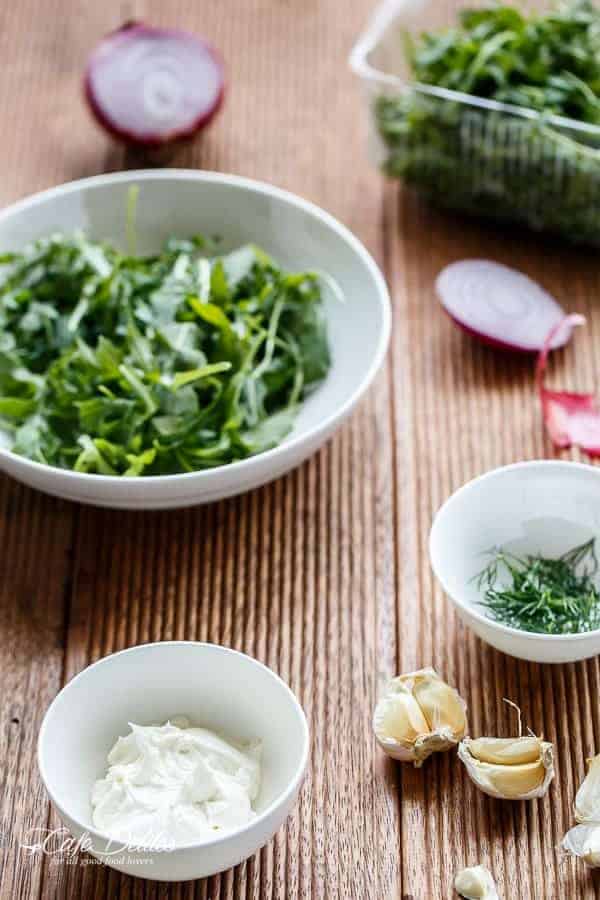 Spread onto this beautiful pizza base.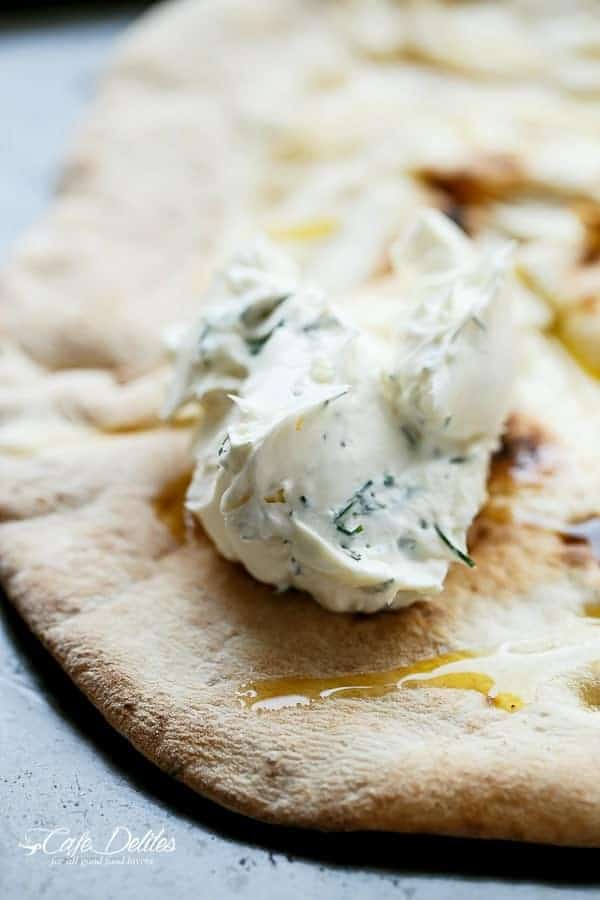 Topped with onion rings and cheese.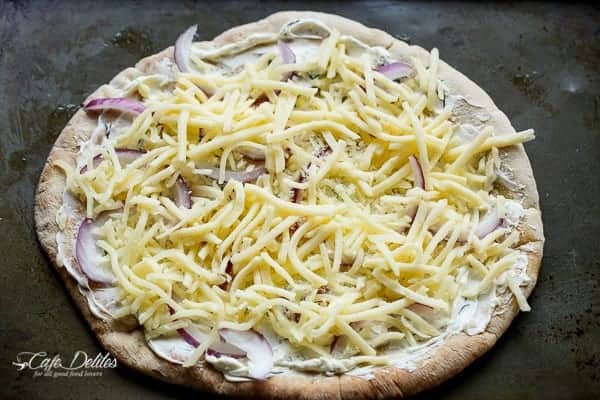 And finally topped with the smoked salmon, avocado and fresh rocket/arugula leaves.
Have I lost you?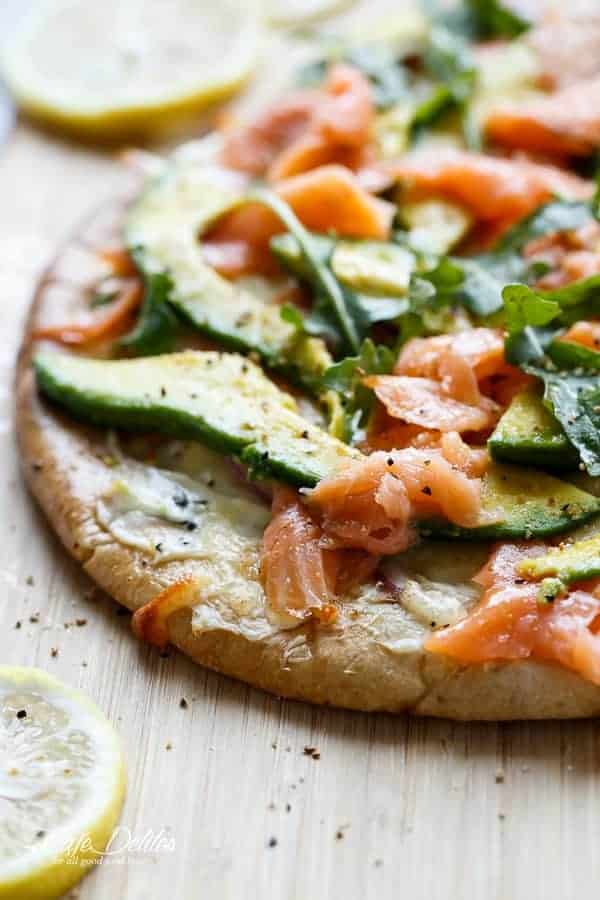 With a shake or 7 of lemon pepper and a drizzle of lemon juice, this pizza went like crazy.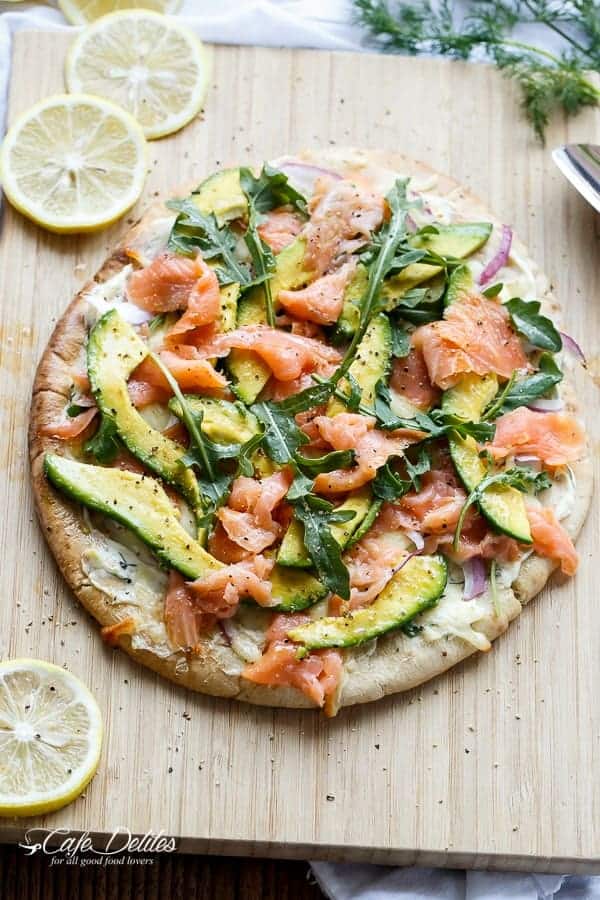 At this point…you can serve how it is….with fresh ingredients and beautiful flavours…or!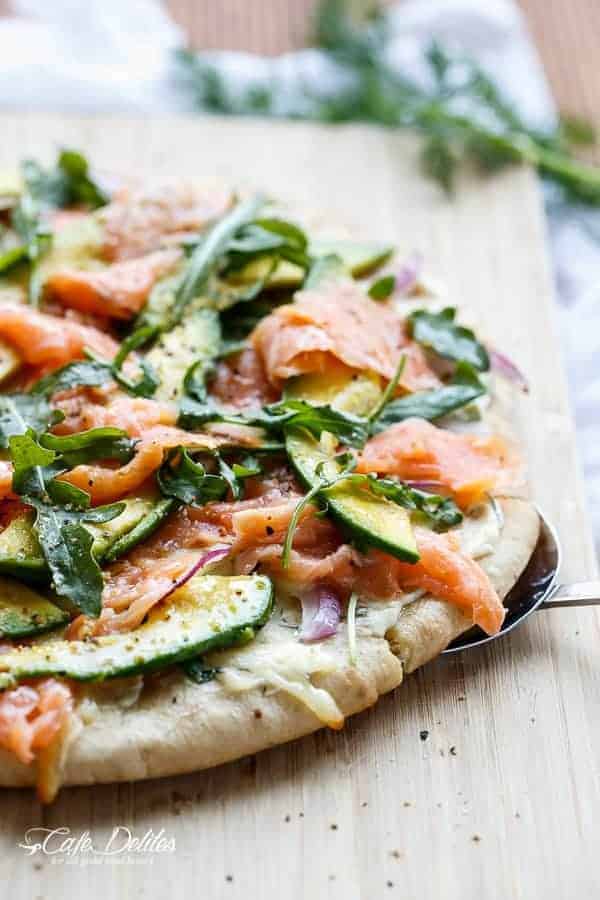 Sprinkle a little extra cheese over the top and place back into the oven for extra melty cheese and warmed through avocado and salmon. The choice is yours.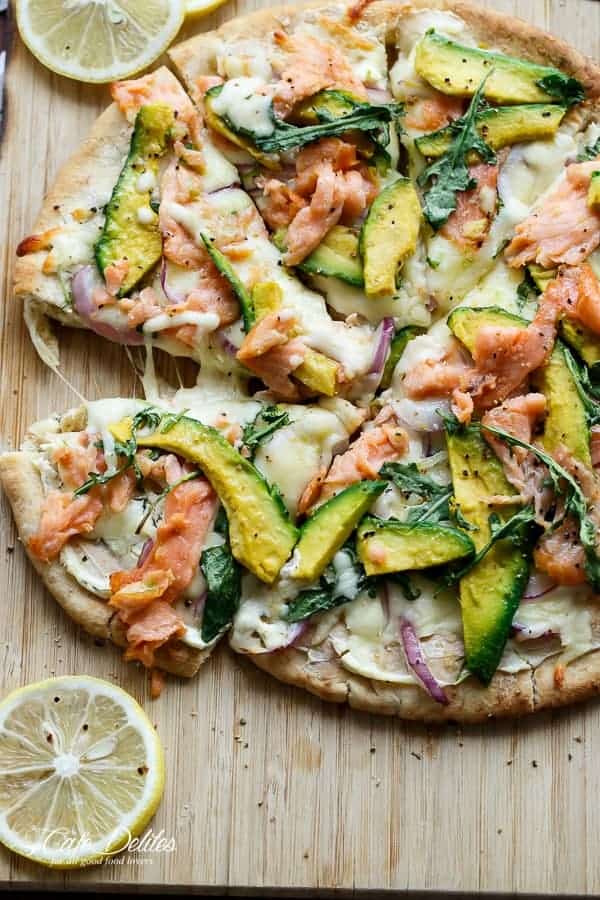 Because then…this happens.