MEAL PLAN WEEK 42 is here! A recipe for everyone! Creole Jambalaya, the BEST Steak Fajitas, Balsamic BLT Chicken Salad, Cajun butter Steak Bites, Honey Mustard Salmon, LOW CARB Vegetable Soup and Chicken Zoodles. Including BONUS Meal Prep ideas over the weekend to start you off in the right direction.
7 nights of dinners!
REMEMBER: TO SEE A RECIPE, CLICK ON THE IMAGE OR THE LINK ABOVE IT!
MEAL PLAN WEEK #42

Vegetable Soup versatile to suit your taste and suitable for a low carb diet! Whether you follow Weight Watchers, a Keto diet or a loose low carb diet, homemade vegetable soup is the perfect food to have in your refrigerator when you're looking to enjoy a quick meal or snack!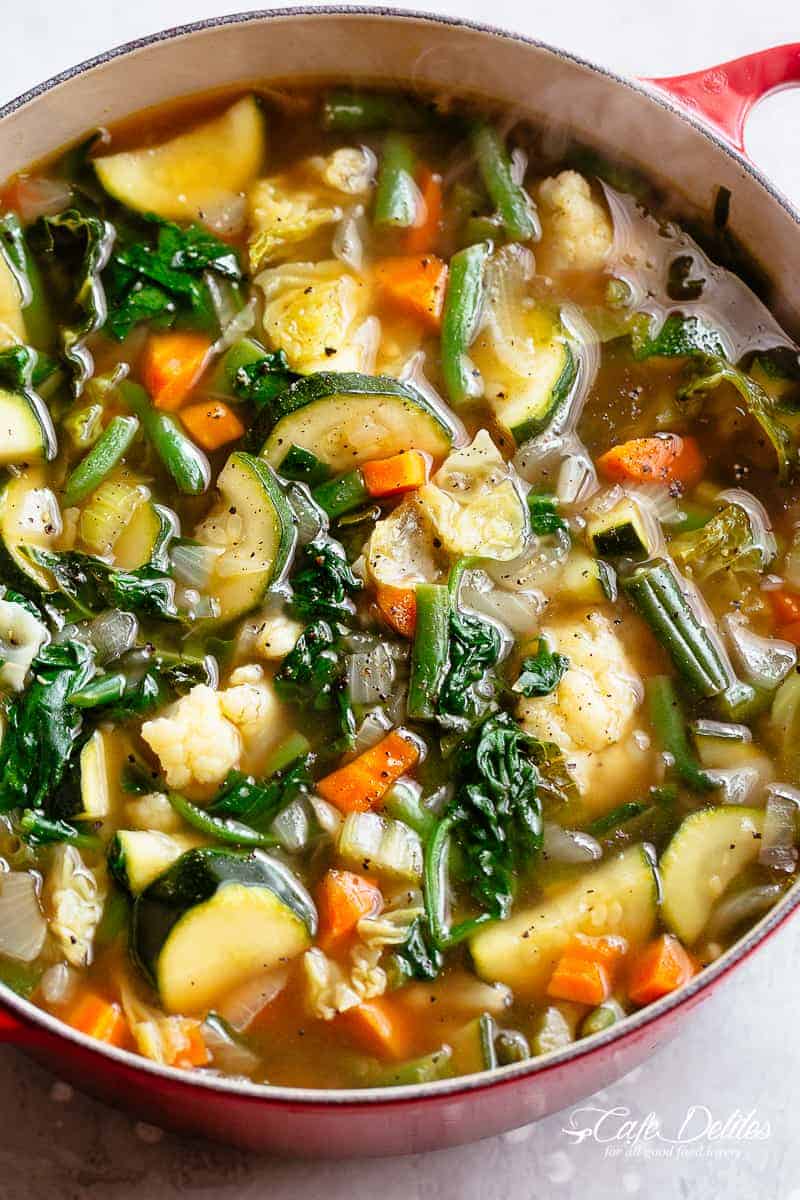 Sun dried tomatoes and garlic and parmesan cheese infused in a cream based sauce, enveloping crispy, golden pan fried chicken strips and zoodles for the craziest low carb comfort food.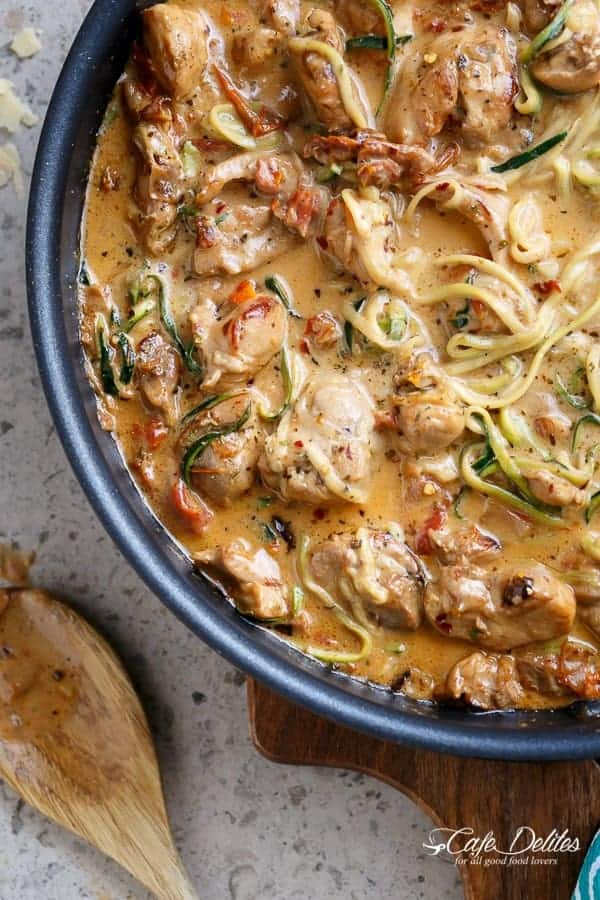 Chili Lime Steak Fajitas are so juicy and full of incredible flavours! The secret lies in this incredibly popular marinade!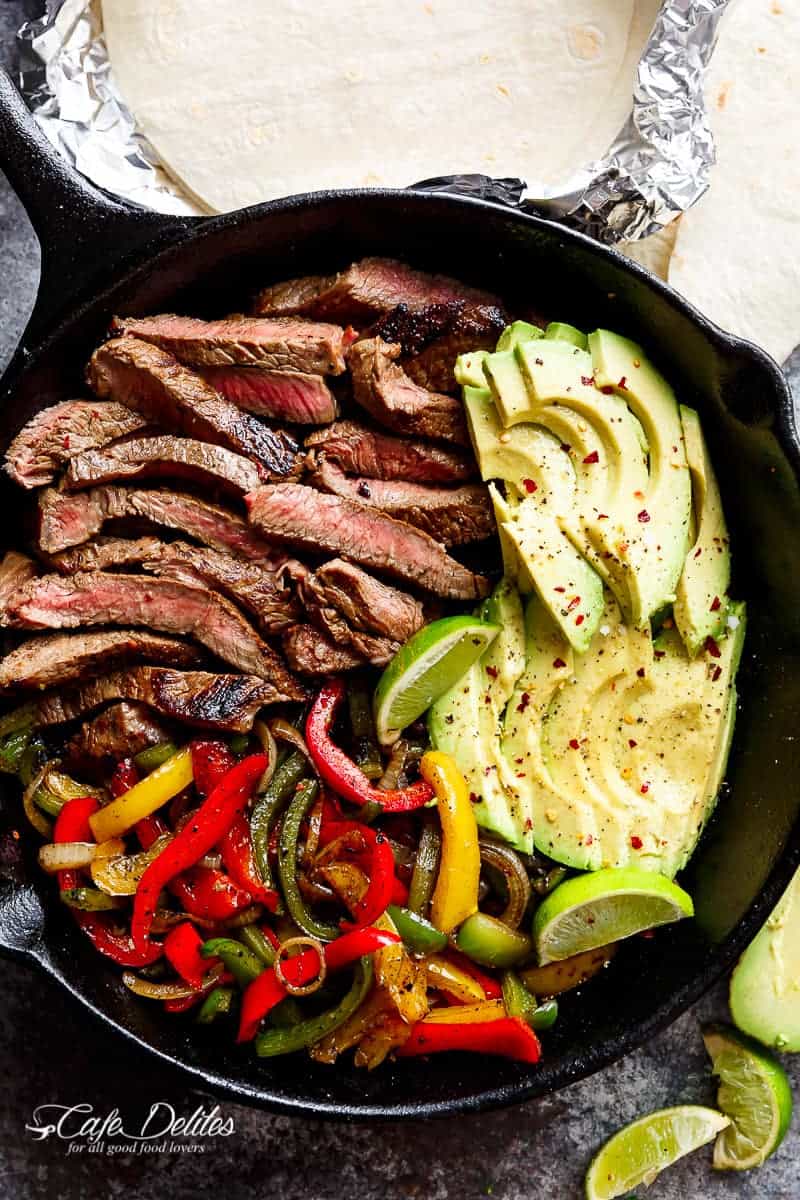 Garlic Butter Honey Mustard Salmon In Foil is a quick and easy salmon recipe, leaving you with no pans to wash and a juicy salmon for your dinner table!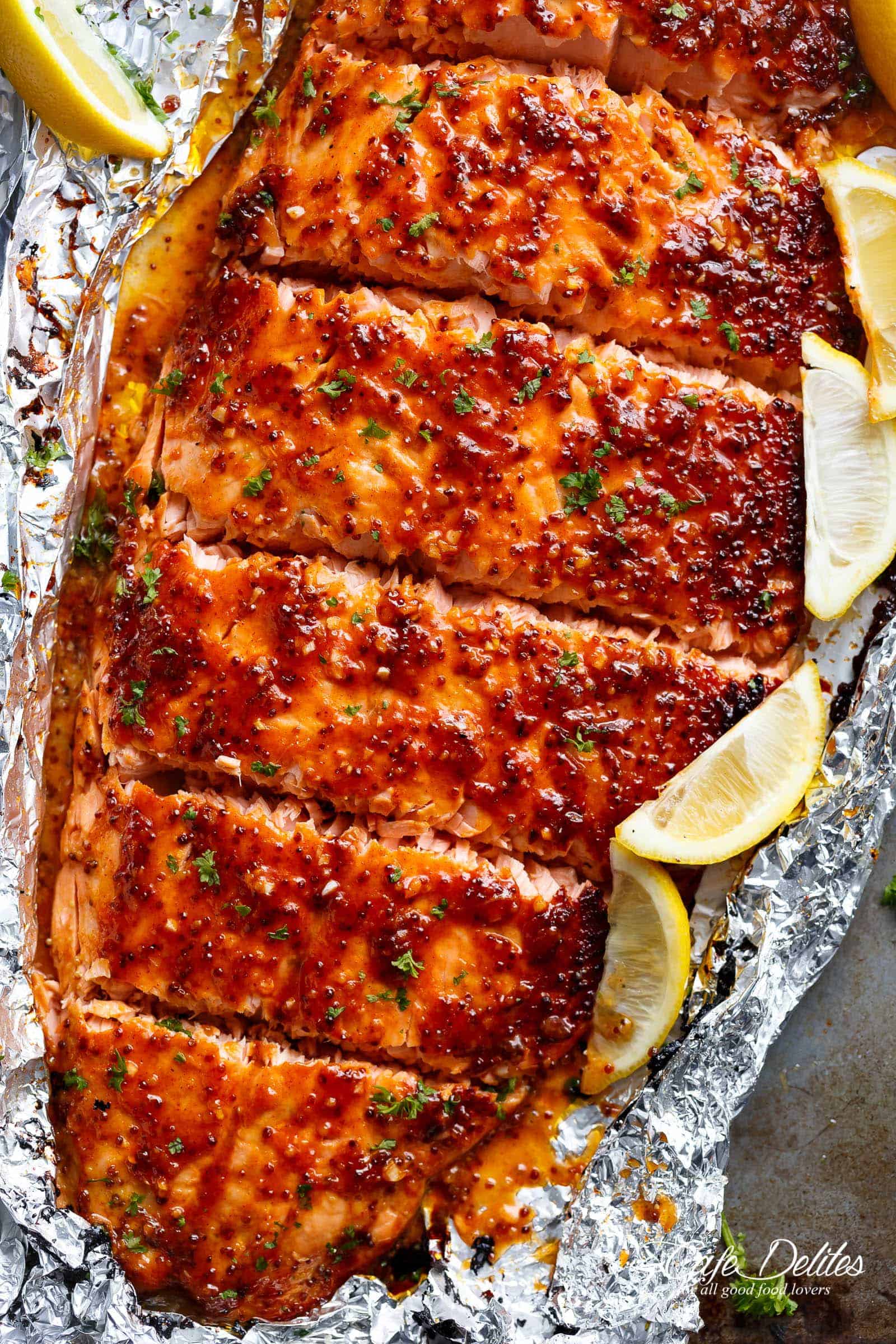 BLT Balsamic Chicken Avocado Feta Salad is a delicious twist to a BLT in a bowl, with a balsamic dressing that doubles as a marinade! You won't even miss the bread in this mega loaded salad.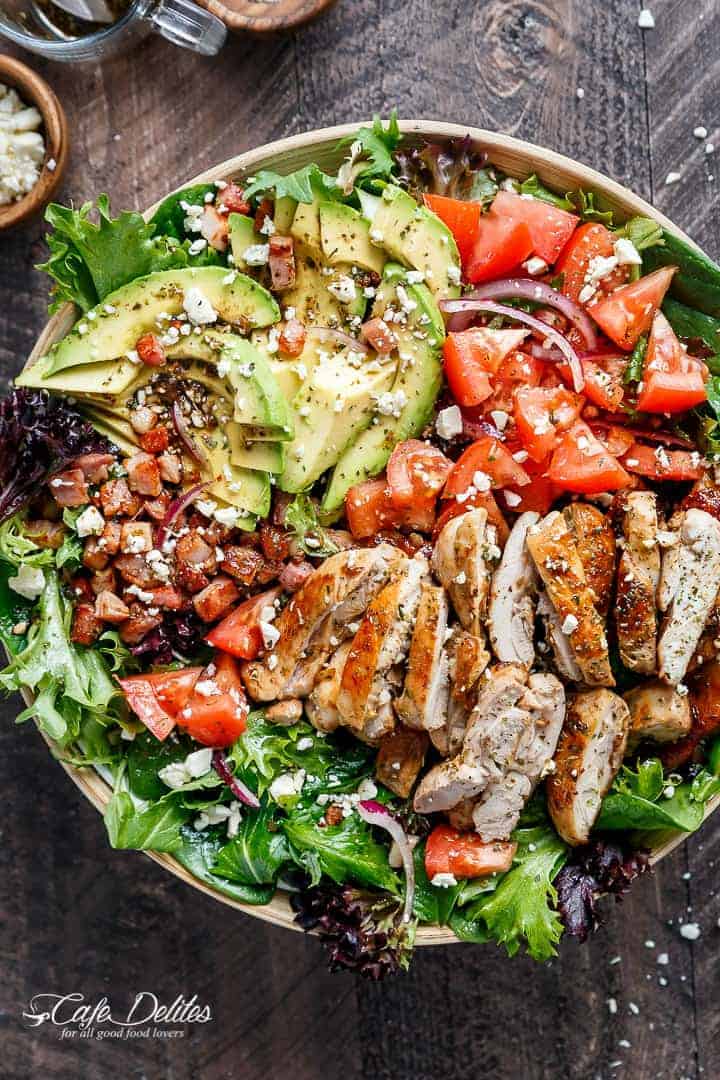 Tender pan seared Cajun Butter Steak Bites are full flavoured with crispy edges. Ready in under 10 minutes without any marinating!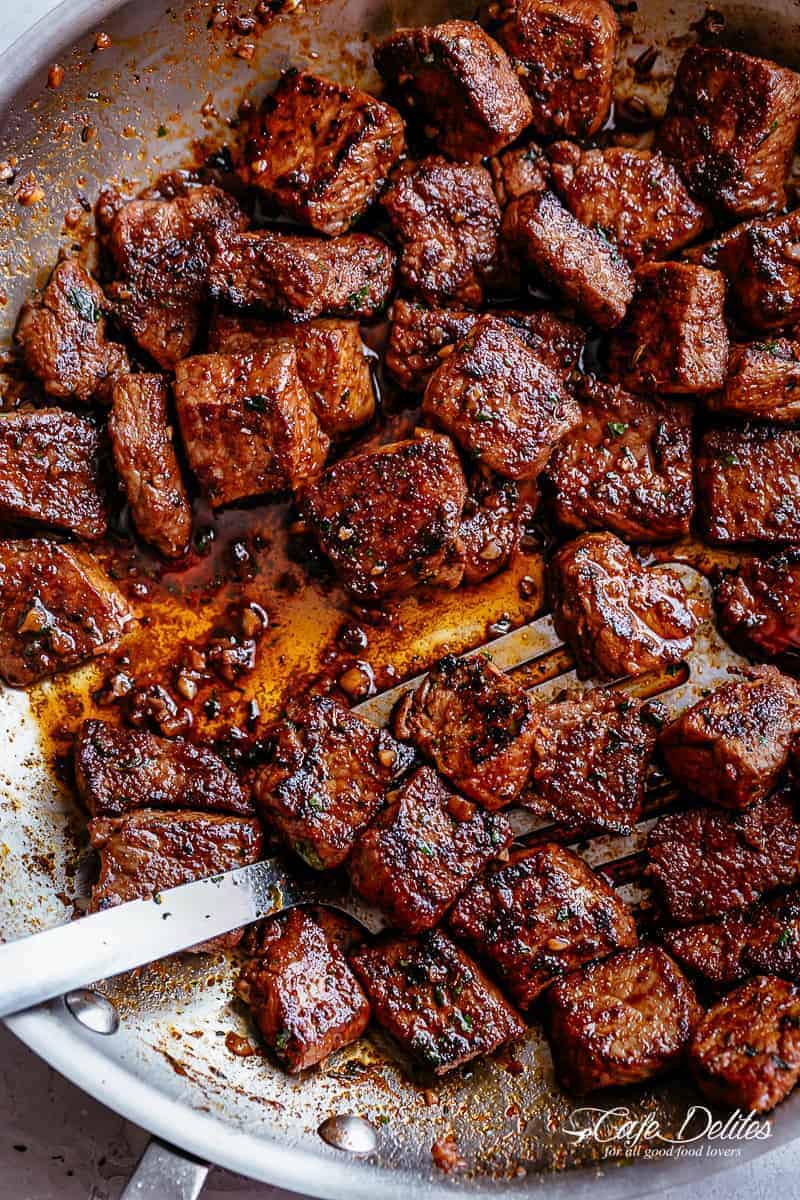 An authentic Creole Jambalaya recipe! A delicious one-pot meal coming to you from New Orleans is pure comfort food filled to the brim with chicken, shrimp, andouille sausage, rice, seasonings, spices and incredible flavours! Ready and on the table in 45 minutes!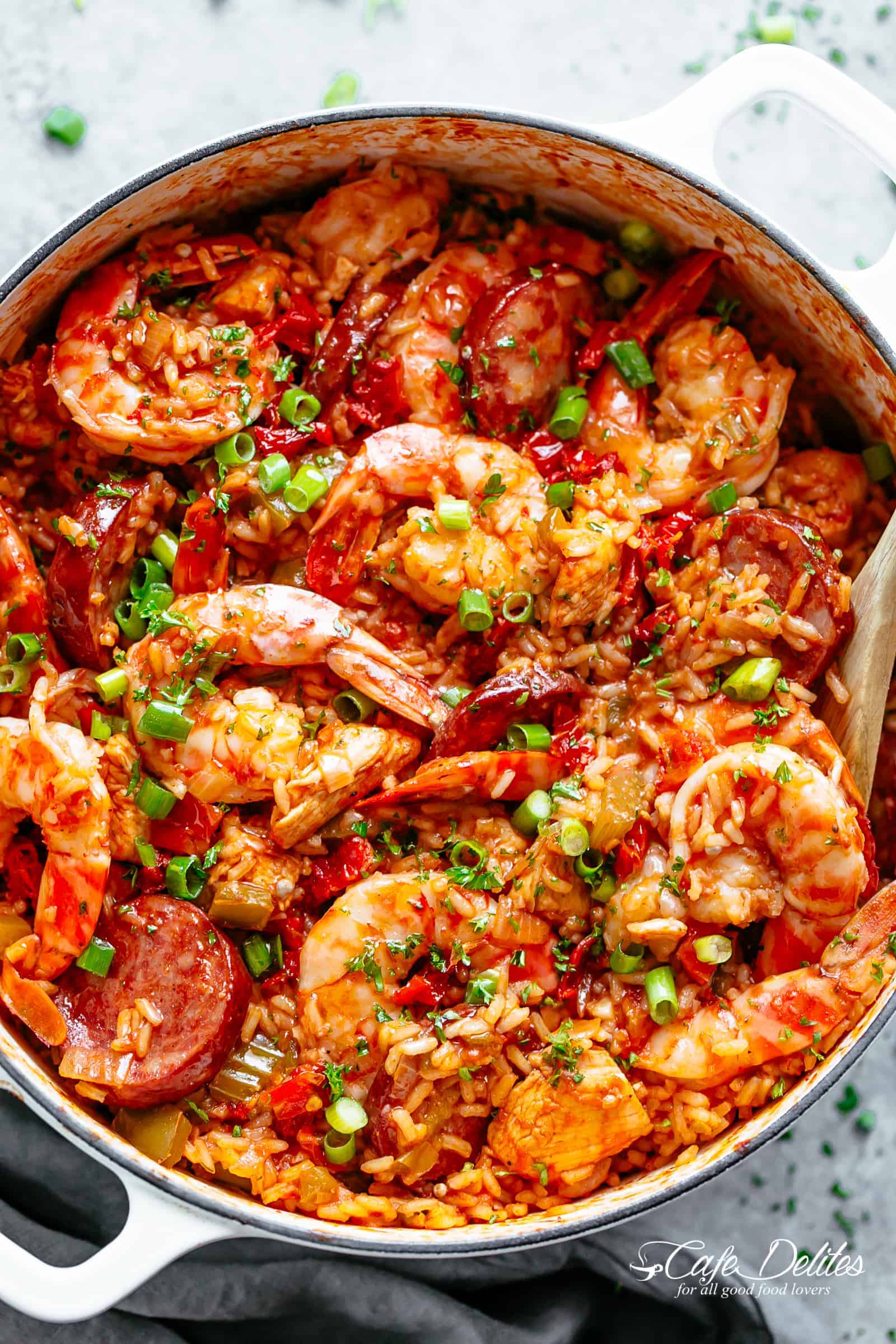 MEAL PREP IDEAS!
The easiest and most delicious way to have your meals cooked and ready to go when you're short on time!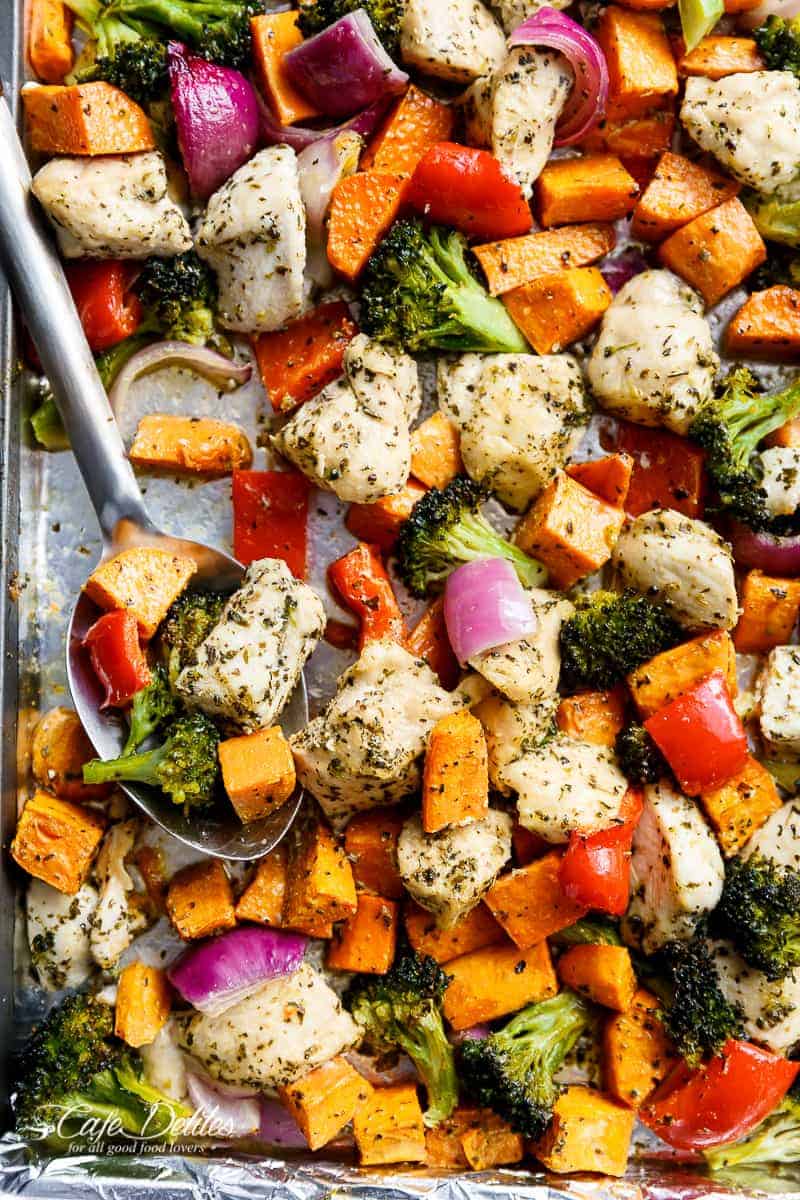 Breakfast Egg Muffins done 3 ways are low carb, filling and perfect for meal prep! Spinach tomato & mozzarella; bacon & cheddar OR garlic mushroom & peppers! Whether you're on a low carb or Keto diet, or you need something quick to grab while running out of the door, Breakfast Egg Muffins are a delicious healthy saviour and PERFECT for Meal Prep!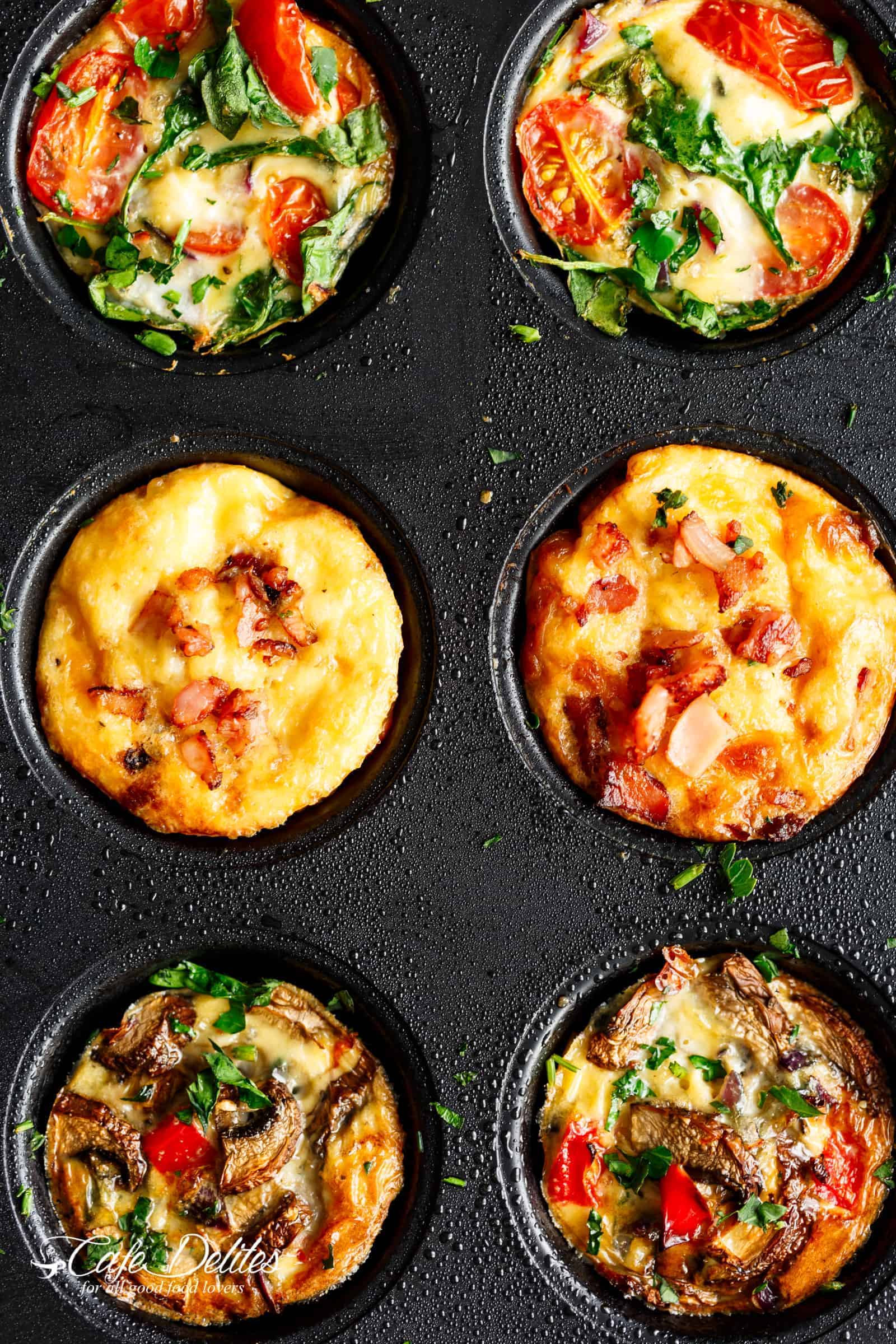 Healthy 2-ingredient breakfast cookies! No flour, oil, butter, refined sugars, fat, eggs or dairy. Weight Watchers (or low fat and diet friendly) and super quick and easy to make. Only 48 calories EACH!