Double Chocolate Chunk Muffins
I have a confession. Making anything double chocolate is better than just chocolate, right? But then, throw in the word 'chunk'? Well, you know you're onto a winner when a recipe calls for chunk. It's almost like a guarantee of chunky pieces of melt-in-your-mouth something. And in this case, I promise chocolate.
Thank you for fullfilling your very promise to complete me.
Chocolate is my friend. Chocolate and I go way back. It dries my tears. It's there for me when I fall. It's the most loyal friend I've ever had. And being a woman, it's especially there for me in 'my time of need.' You feeling me?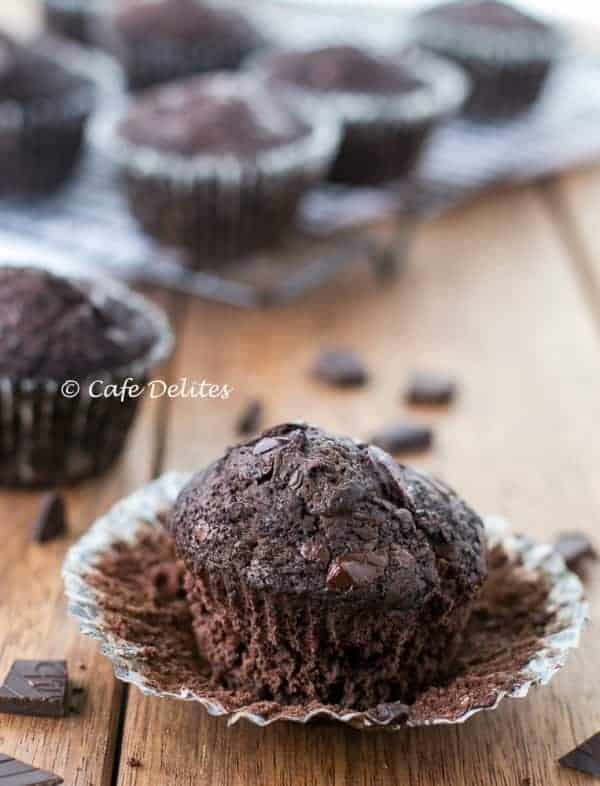 So, I woke up this morning thinking…I need a chocolate fix. But not ANY chocolate fix. I need a CHUNKY chocolate fix. Like BIG pieces of melt-in-my-mouth chocolate. Seriosuly. I did. Like Willy Wonka. And as usual, I listened to my inner Willy Wonka.
I didn't want anything else tainting my dear friend…chocolate. I just wanted good old traditional chocolate therapy.
And to keep myself in check with avoiding an all out binge, I made muffins. Large fluffy muffins. Because remember, I'm being all serious and logical now. And these did the job. They did NOT dissapoint — delivering the promise of fullfilling my every chocolate desire!
Okay. Enough seriousness now!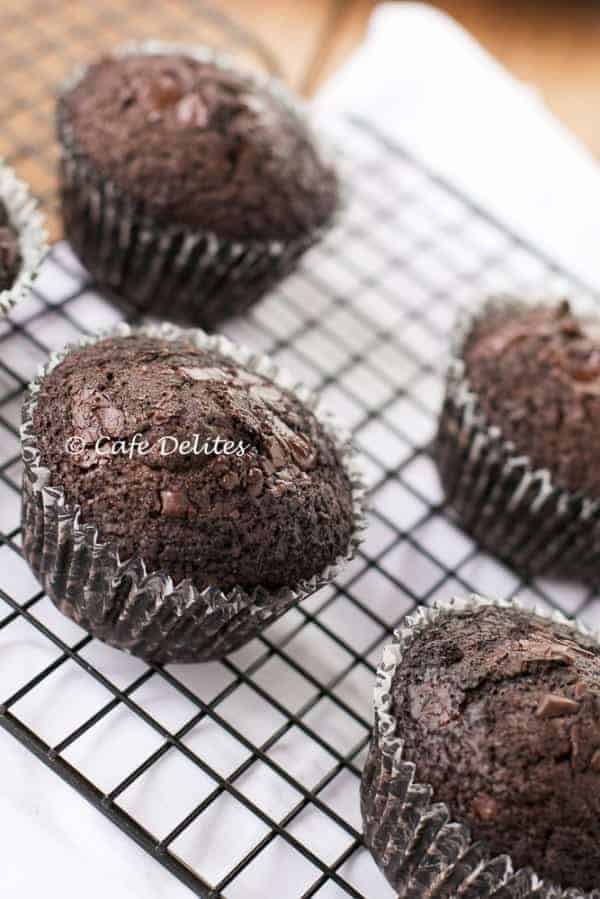 Do you see those melting choclate chips? Well? DO YOU?
I rest my case your honor!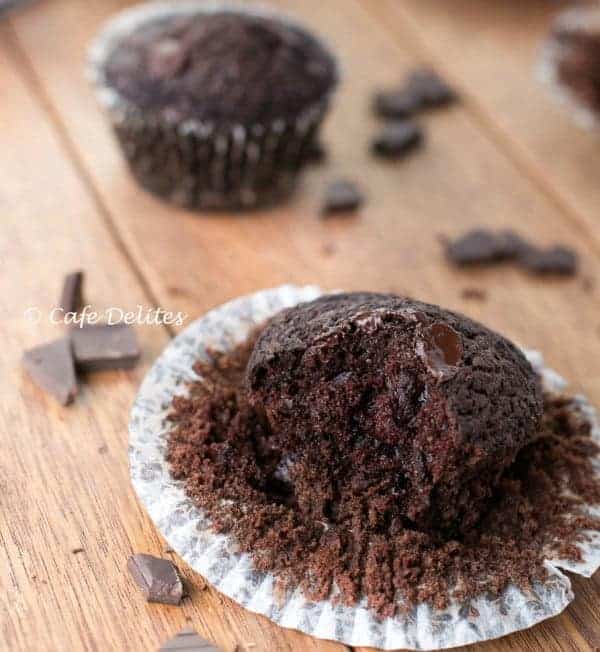 I think I saw heaven. Yes. I believe I did!
And I heard angels!
Did you know you can make your own buttermilk by mixing your milk of choice with vinegar or lemon juice?
Well, in this case, I used coconut milk mixed with 1 tablespoon of vinegar. BUT! You can use normal buttermilk if you wish! Or make your own with almond milk, normal cows milk, etc…
PLEASE note: these muffins turned out so beautifully moist with the addition of the coconut milk! I LOVE coconut milk!