Slow Cooker Tortellini Minestrone Soup is so easy to make and tastes incredible! A twist on the traditional minestrone, using tortellini instead of plain pasta, PLUS protein packed beans and loaded with veggies, this soup is filling comfort food in a bowl. RECIPE INCLUDES a stove top method!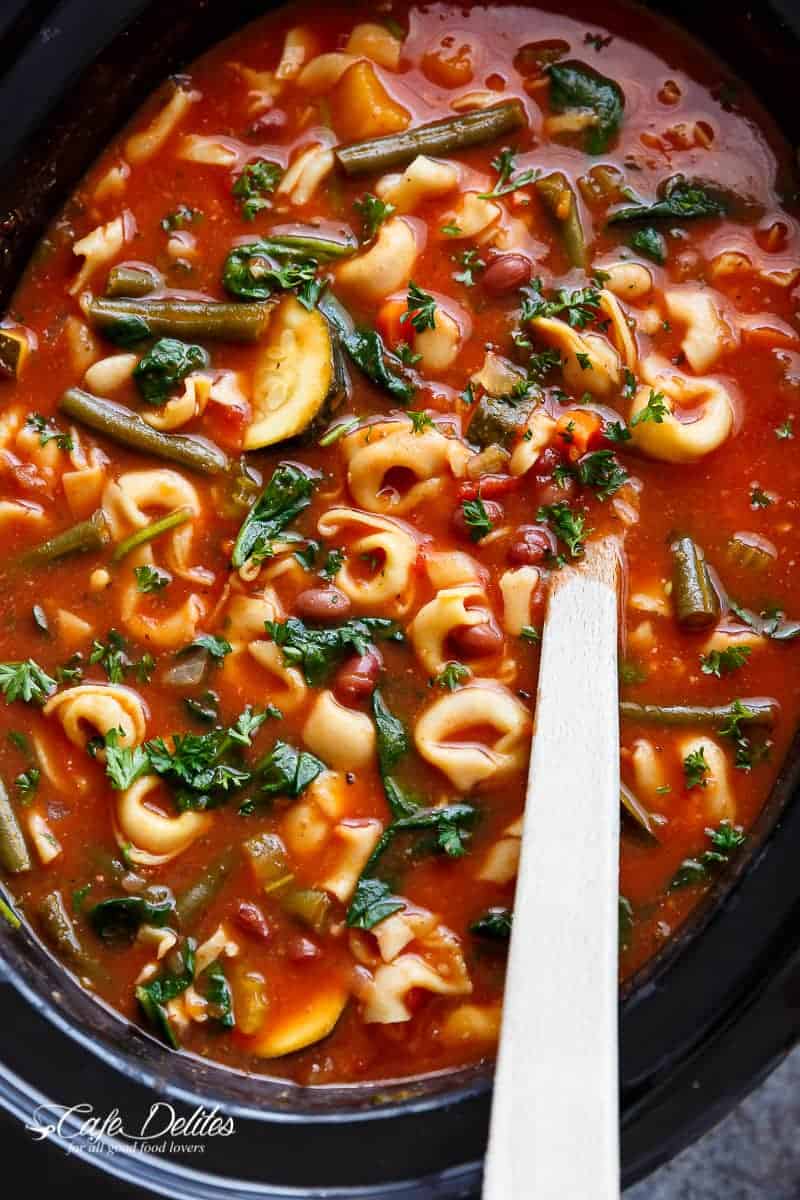 You GUYS. The whole entire family AND the neighbourhood LOVED THIS Slow Cooker Tortellini Minestrone Soup! Unfortunately, we had to give bowls of it away before we left for vacation!
This Minestrone is one of those inventions where I probably shouldn't call it a certain name (Minestrone) because I've swapped something for something else (in this case, an even better and more delicious swap in the form of tortellini), but it IS a certain name, (again…Minestrone) so I'm sticking with it. Have I lost you?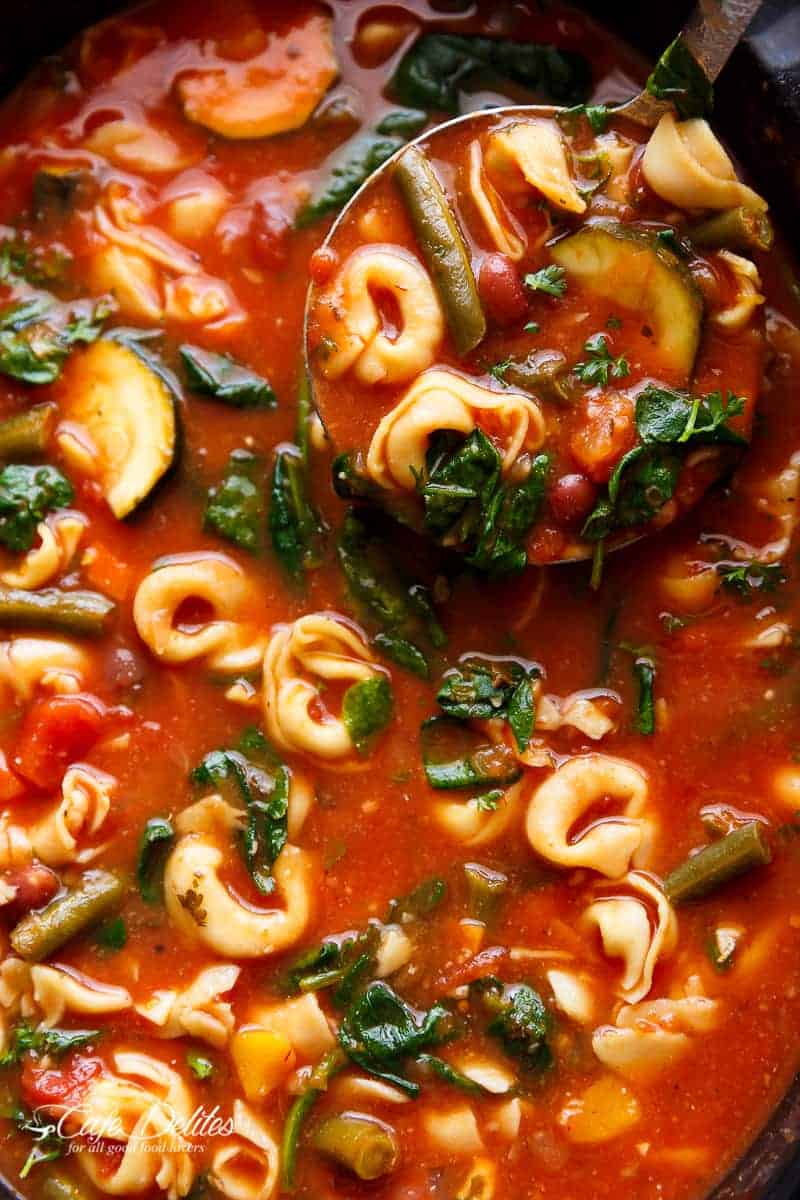 What in the even why did I do this? Well, I could sit here and call myself a genius — as many others do — and polish my nails with my head held so high I could trip over myself, but it's quite simple really. Remember when I made you guys this insanely popular Creamy Tortellini Soup? I had a few bags of tortellini lying around that were meant to be emergency stashes for our video. Didn't need them = lying around tortellini > wanted minestrone > made it > thought 'what would happen if I added tortellini to my soup?'
A miracle.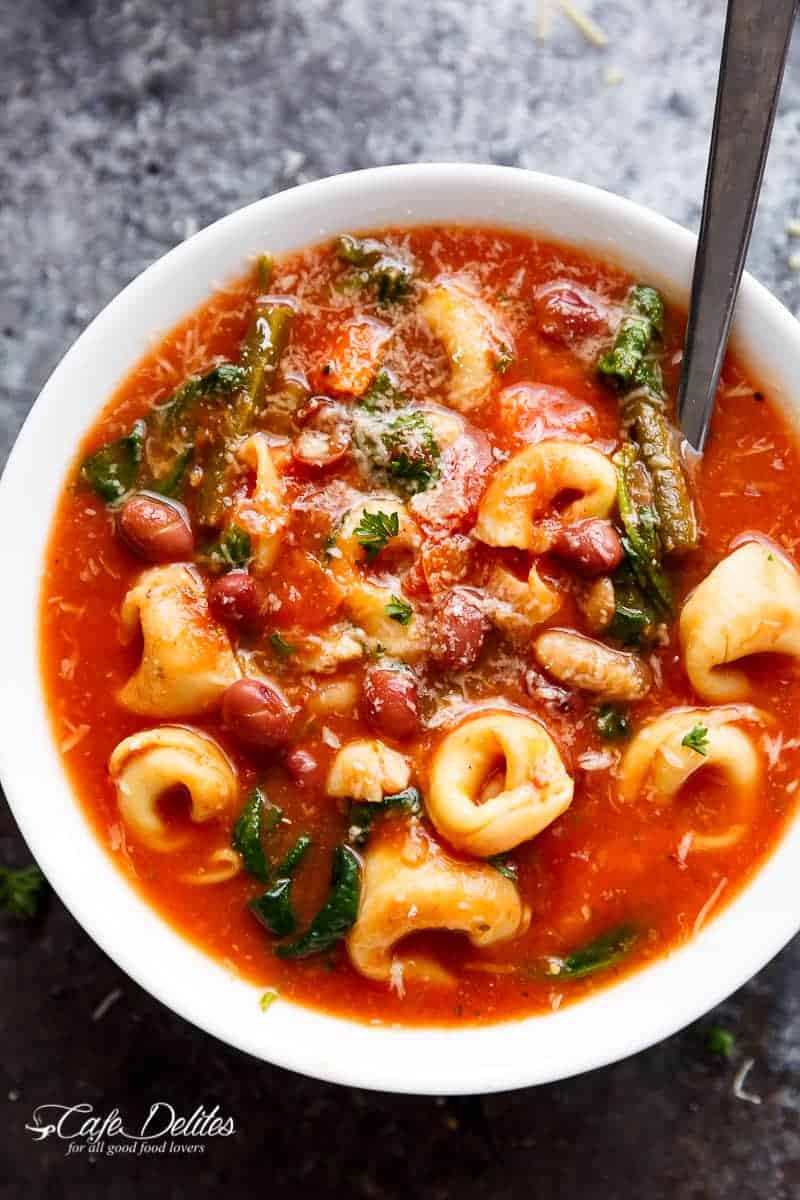 Don't have a slow cooker? NO WORRIES. I've included a stove top method too. You're most welcome.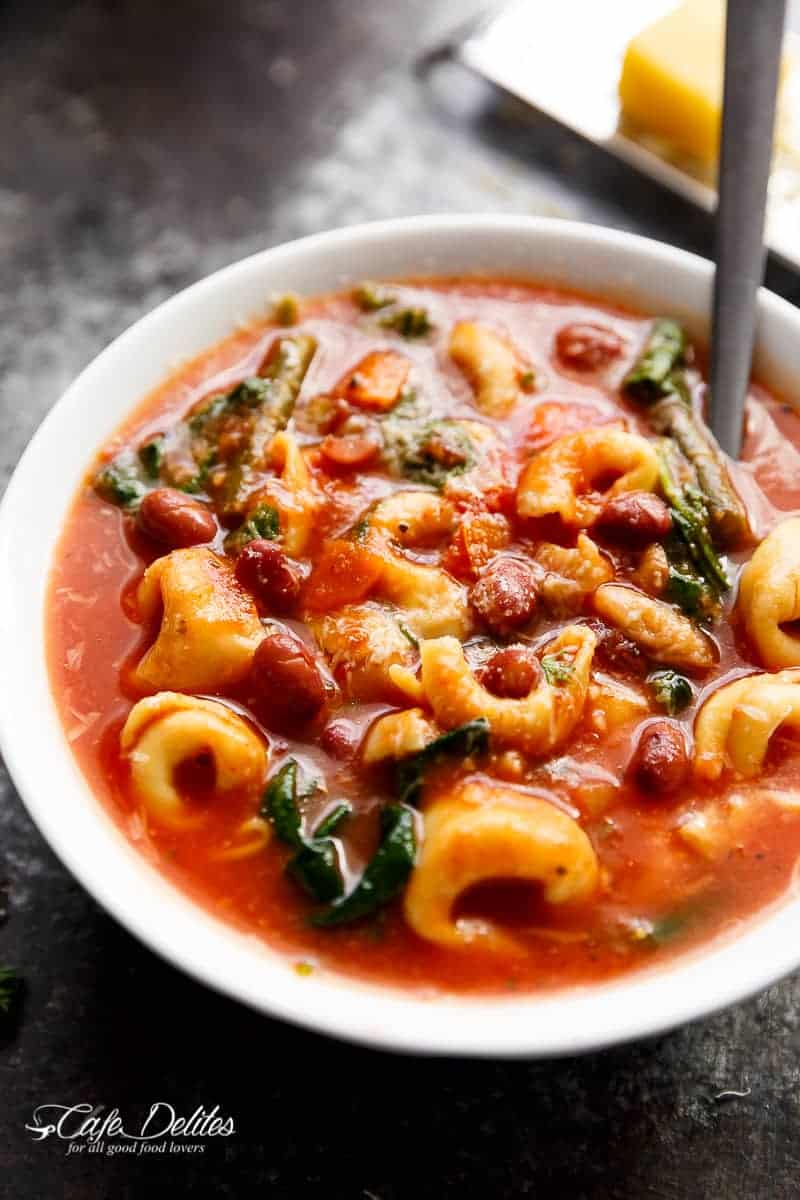 REMEMBER TO SUBSCRIBE TO CAFE DELITES NEWSLETTER FOR FREE AND RECEIVE FRESH RECIPE NOTIFICATIONS DELIVERED INTO YOUR INBOX!
If you try a recipe, please use the hashtag #cafedelites on INSTAGRAM for a chance to be featured!
FOLLOW CAFE DELITES ON FACEBOOK | INSTAGRAM | PINTEREST | TWITTER FOR ALL OF THE LATEST CONTENT, RECIPES AND UPDATES.