Incredible baked Caprese Chicken cooked right in a sweet, garlic balsamic glaze with juicy cherry tomatoes, fresh basil and topped with melted mozzarella cheese!
Balsamic Glazed Caprese Chicken is an original cafedelites recipe which I can very proudly say!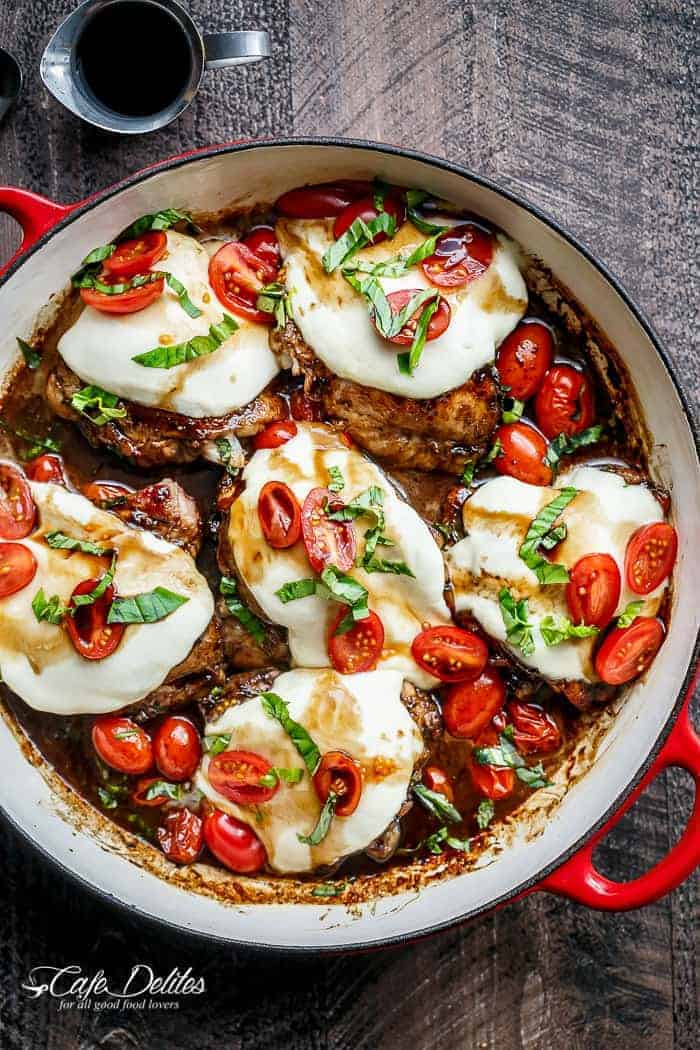 Caprese made over with chicken thighs! Many Caprese Chicken recipes I have found over the last few months call for searing chicken with salt and pepper and adding vinegar right at the end. But, why? This recipe is different. I love the amazing flavour of balsamic chicken and baking chicken thighs in a sweet balsamic gaze has to be the be all and end all of ALL baked chicken. PLUS, adding mozzarella and basil into that mix? Well.
I hope you're not getting sick of seeing Caprese around here. The Caprese Deep Dish Mini Pizzas and Caprese Frittata were so good. Not to mention those Caprese Stuffed Garlic Butter Portobellos. But it was time for chicken, and this Caprese recipe is SO EASY. One of the EASIEST and TASTIEST recipes on this whole entire blog.
First, we sear our chicken in oregano and basil (or you can use Italian seasoning), salt and pepper, until golden on both sides. (It won't be cooked through, but we finish cooking them in the oven).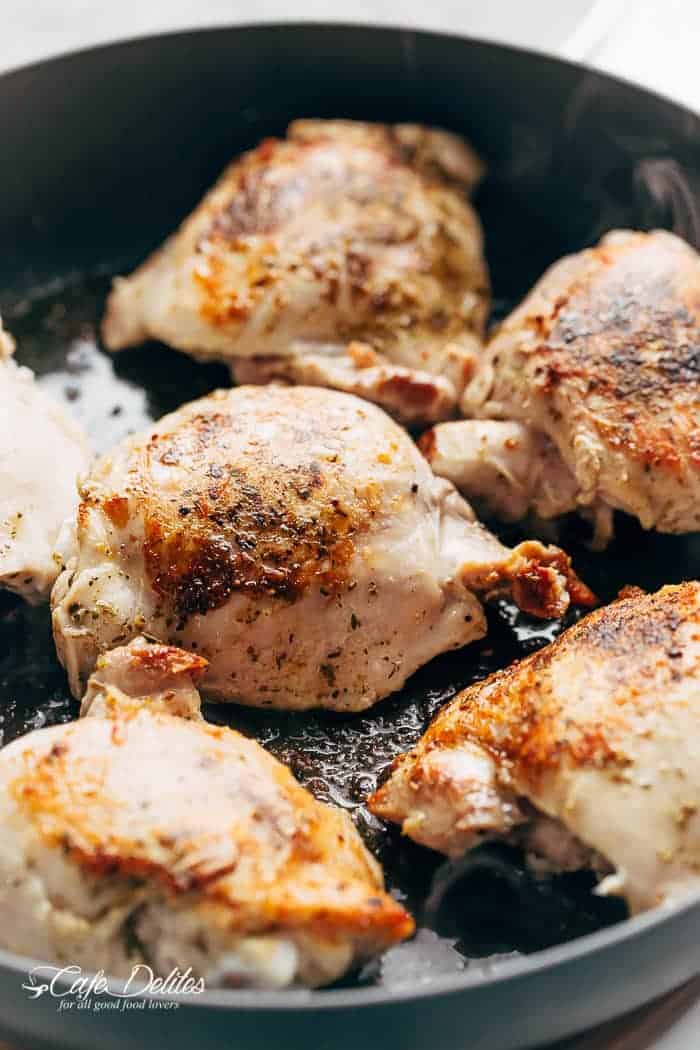 Next, fry the garlic until fragrant. Mmmmm, garlic smells.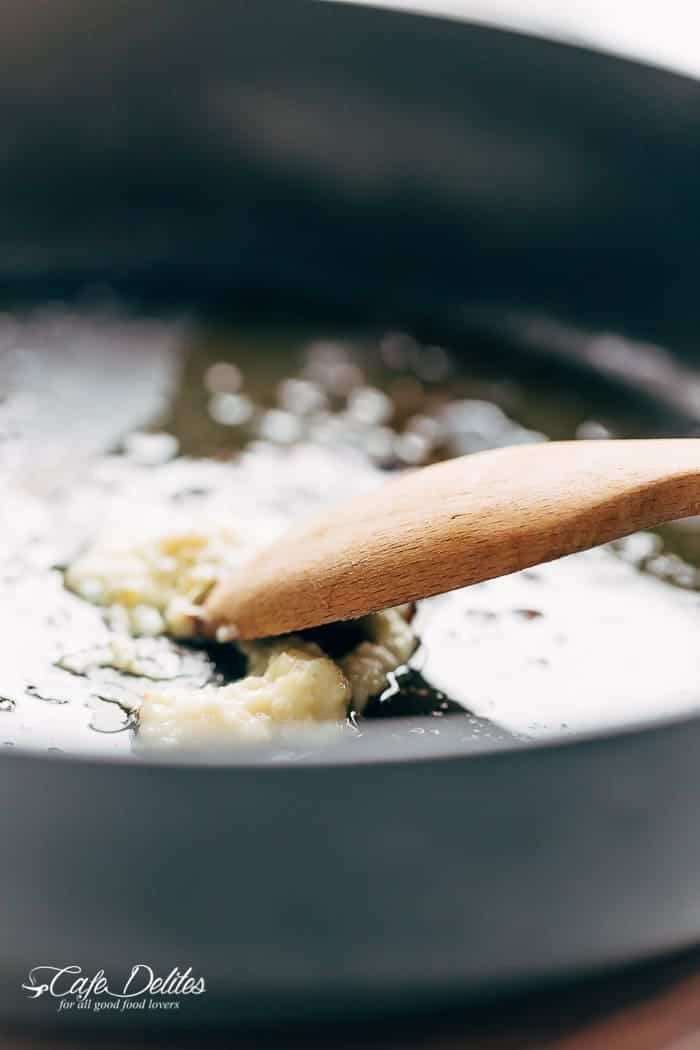 Then, add in the balsamic vinegar and brown sugar, stirring to combine well, and allow to simmer until thickened. We've just made Balsamic Glaze friends! Don't get your face close to the pan though. Trust me. The strong smell can burn your eyes. Not.Fun.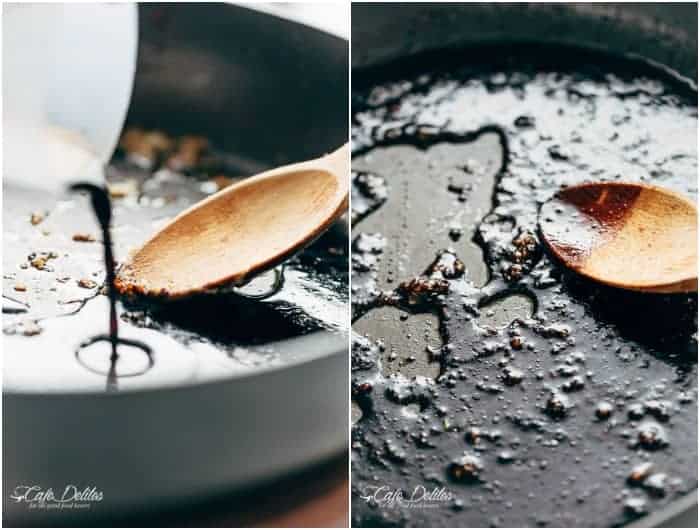 Next: Add the chicken back into the pan, rotating to coat in the glaze and place into the oven…..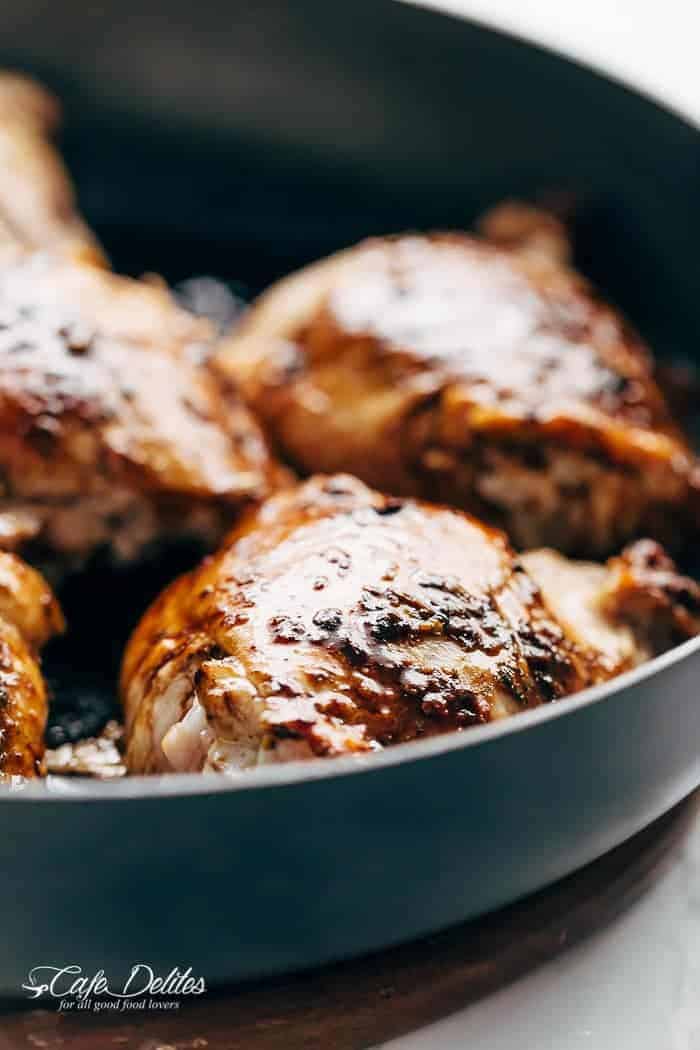 ….., and continue baking in the oven until cooked through and succulent. Add your mozzarella slices, place back into the oven for a further 5 minutes, and TA-DAAA!!! BALSAMIC CAPRESE CHICKENNN so good you'll want it straight out of the pan. And that SAUCE is extremely addicting! You have been warned. Top with shredded basil and a few fresh tomatoes and don't forget to share it with whoever you're cooking for.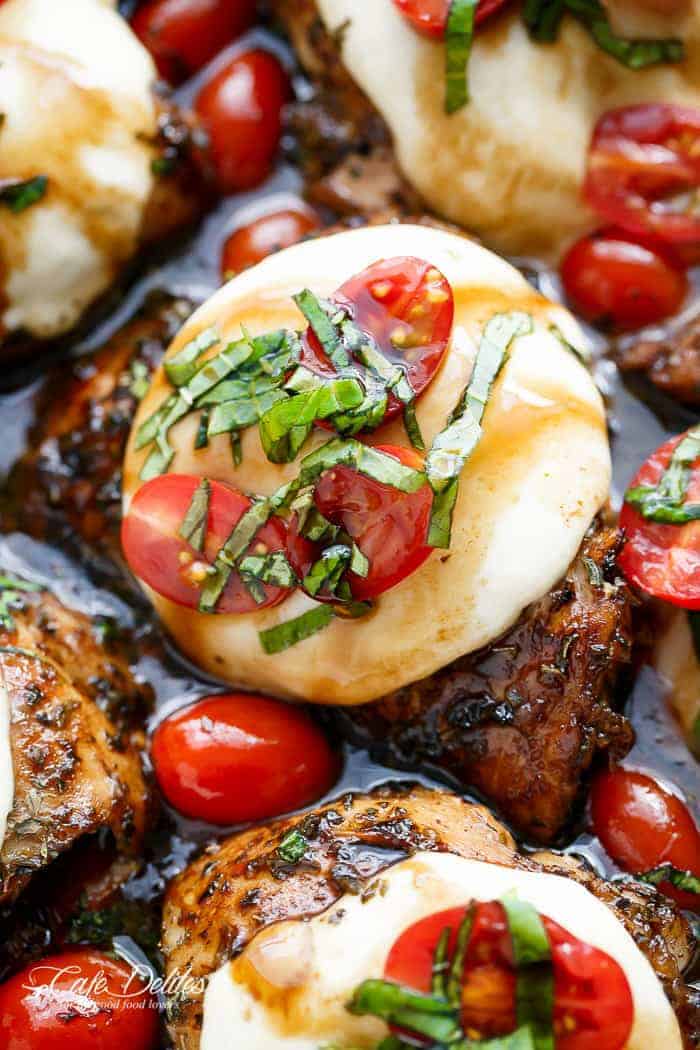 REMEMBER TO SUBSCRIBE TO CAFE DELITES NEWSLETTER FOR FREE AND RECEIVE FRESH RECIPE NOTIFICATIONS DELIVERED INTO YOUR INBOX!
If you try a recipe, please use the hashtag #cafedelites on INSTAGRAM for a chance to be featured!
FOLLOW CAFE DELITES ON FACEBOOK | INSTAGRAM | PINTEREST | TWITTER
FOR ALL OF THE LATEST CONTENT, RECIPES AND UPDATES.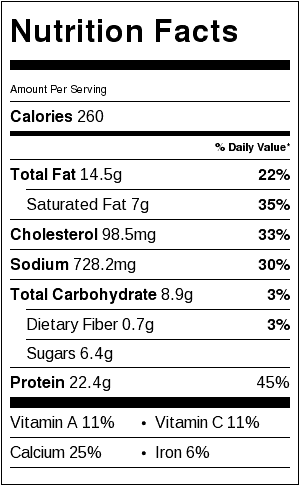 0