Sausage Eggplant Lasagna With Ricotta Pesto
A low carb lasagna cutting more than half of the calories than regular lasagna by using eggplant in place of pasta! Layered with so much Mozzarella cheese and a Ricotta Pesto…no one will miss the usual carb loaded lasagna.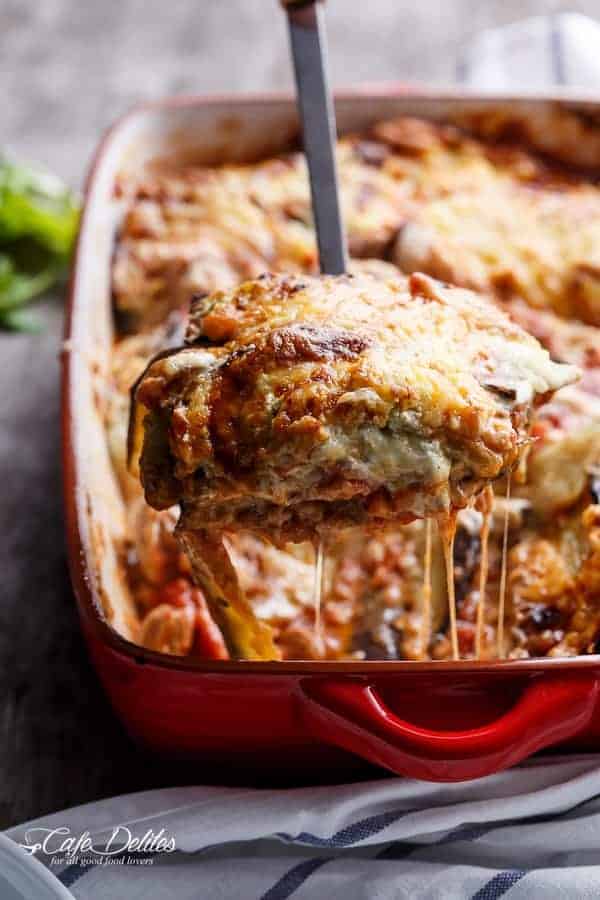 Salted Eggplant 'sheets' are drizzled with garlic olive oil and pan roasted to enhance their flavour…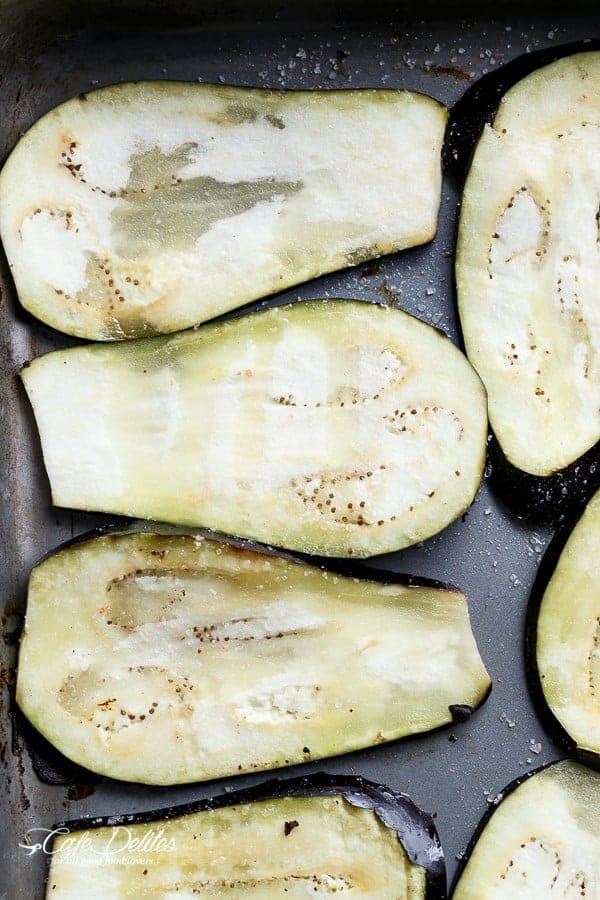 And a rich and rustic bolognese is made with slices of beef sausage instead of the usual beef mice…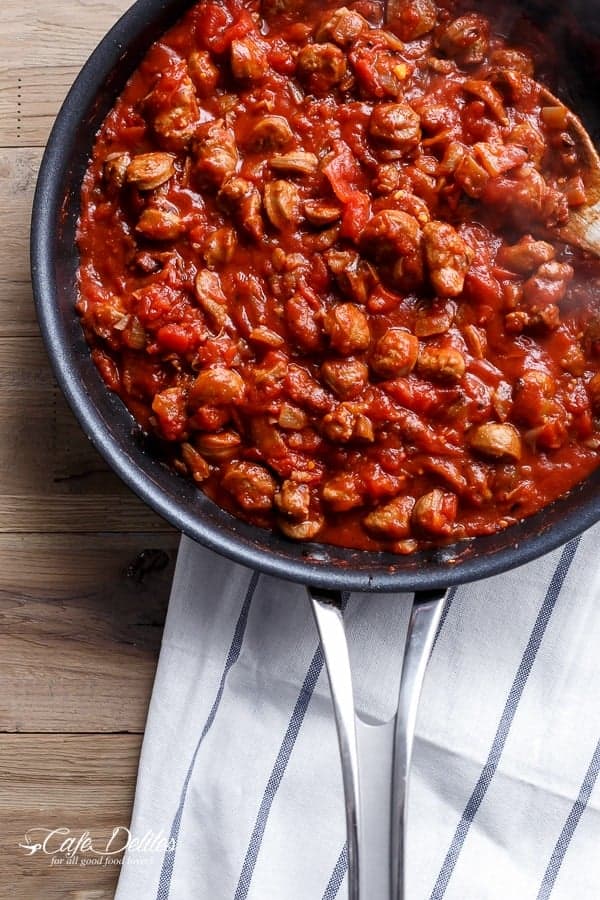 Layered in the same way as lasagna…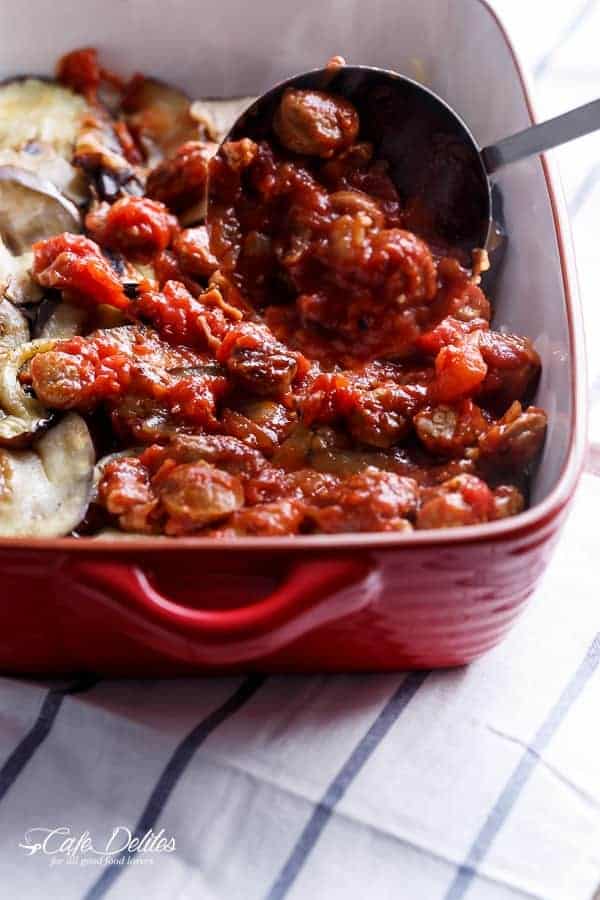 ….only guilt free with those garlic roasted eggplant slices.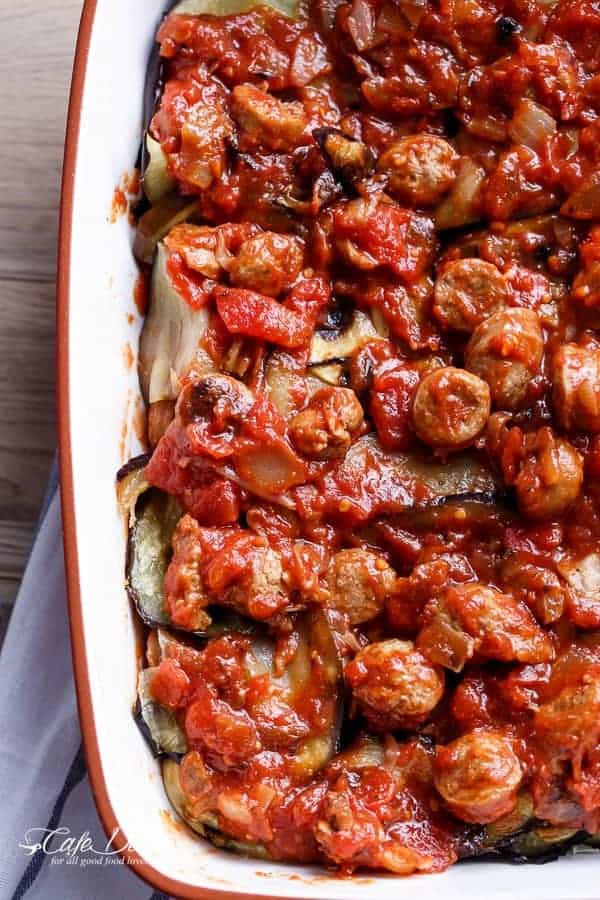 Baked until all of the cheese have melted over the top and throughout. And watch that ricotta bubbling through the Mozzarella and Parmesan cheeses.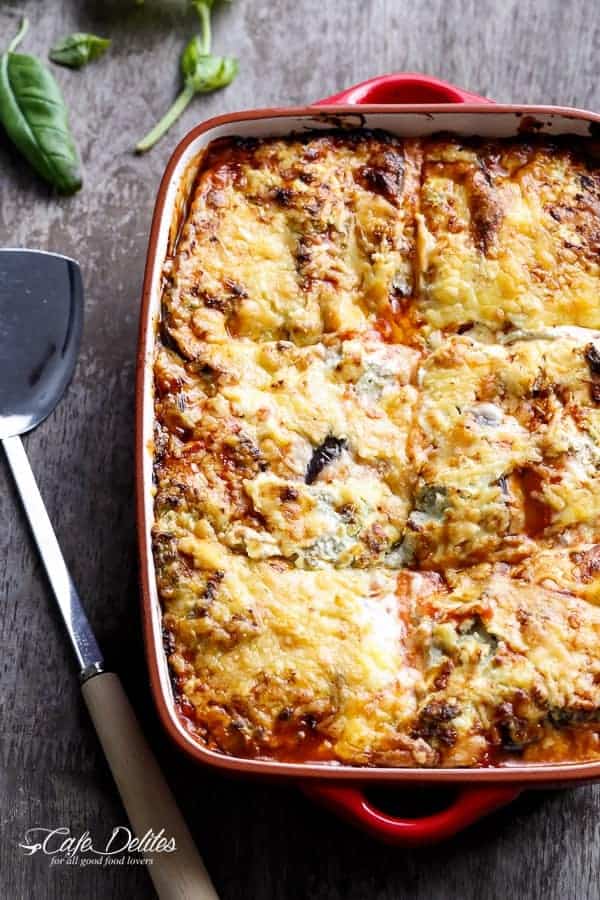 Completely messy, rustic and cheesy…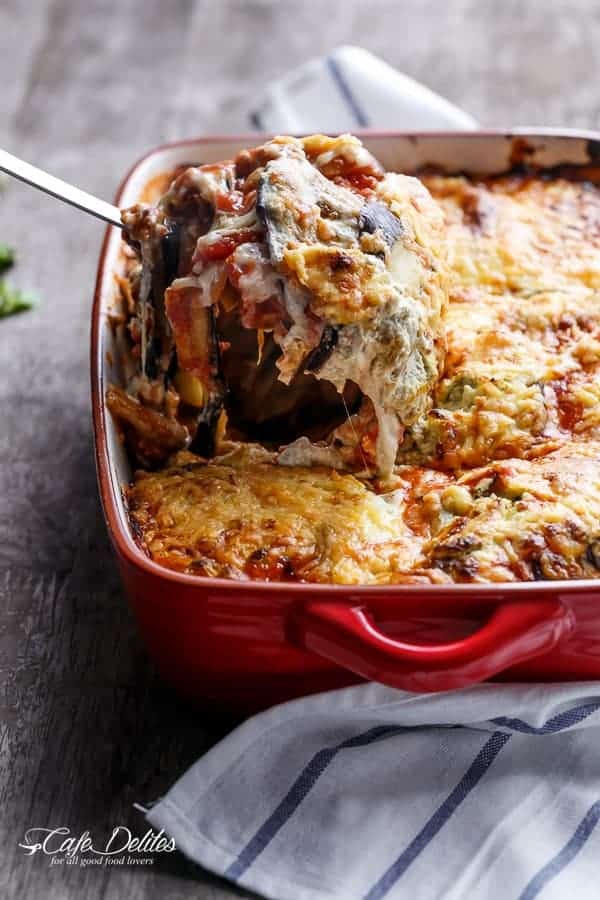 Who needs pasta anyway?
0