Beef And Pumpkin Lasagna with Béchamel (White) Sauce. This lasagna is extra special. Pumpkin slices throughout the layers give this lasagna an extra sweet and creamy pumpkin flavour…the perfect comfort meal!
I love weekends. Sundays mean refuelling with the whole family. And they also mean…carbs with zero guilt. Especially when making a lasagna that has half the Weight Watchers points and calories of regular lasagna…with a better flavour and fresh ingredients.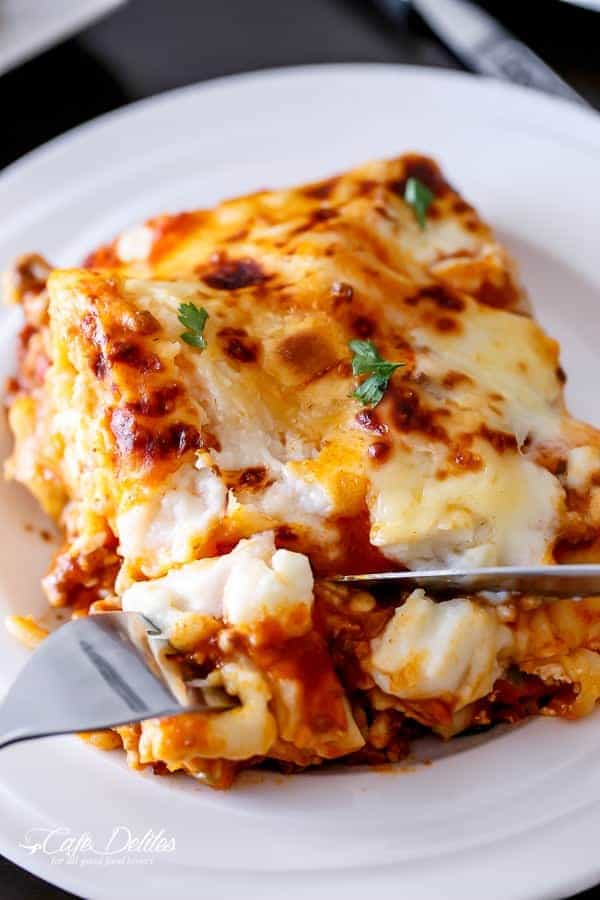 With an easy to make Béchamel sauce over the top…oh hello. Make.this.now.
I know I've given you guys a few pasta dishes…(here is a link to them all for your convenience)…but this one takes the cheesy pun.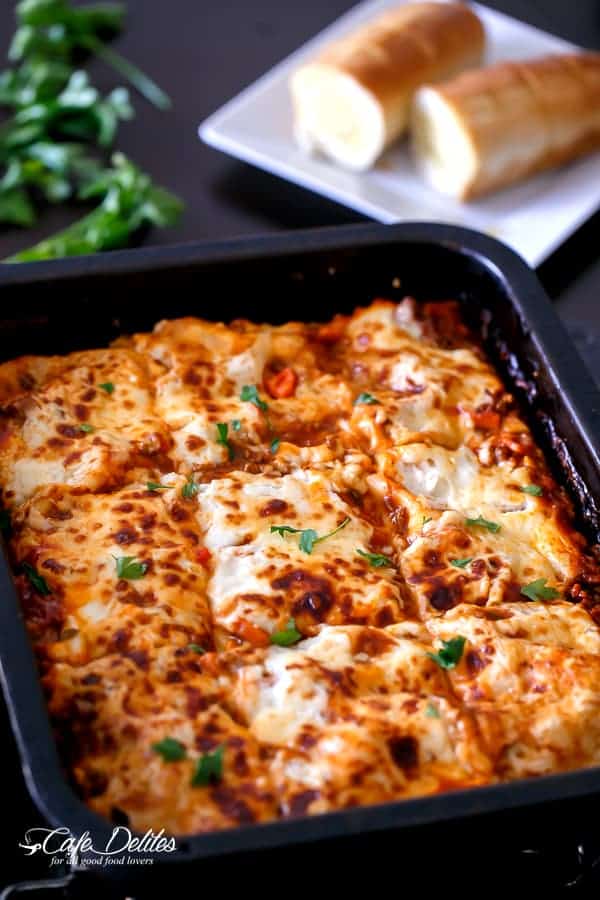 This was another 'my mum and I,' creation. She did the white sauce..I did the meat sauce. We both layered while hopping around each other, breaking out into Salsa moves and shaking our bee-hinds because we knew this was going to be one of the best Lasagna's we'd ever make. And together.
What? You don't dance while you're cooking? I dare you to try.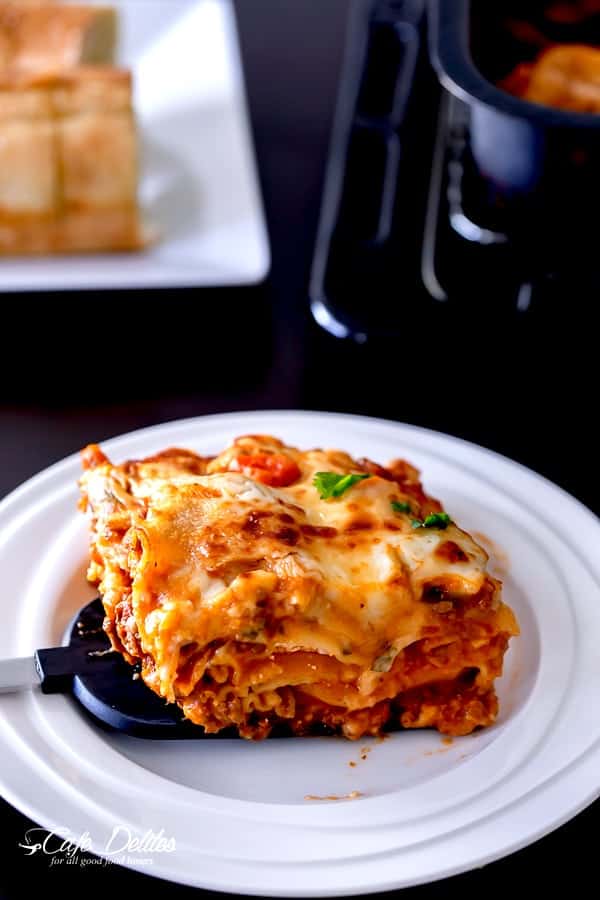 There may have been a few more dance moves while serving. Because food and music. And pasta and dancing. And cheese. Lots of cheese. And pumpkin.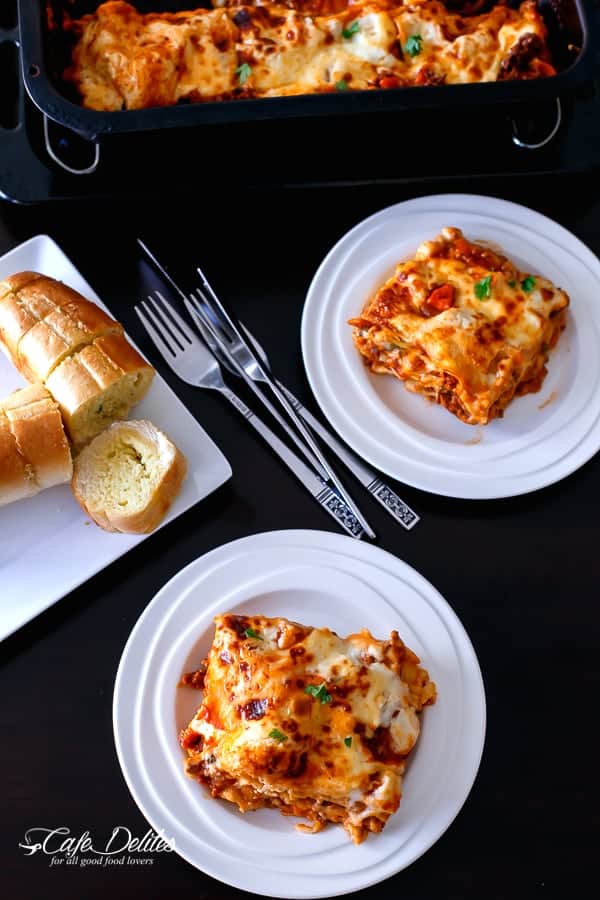 With a side of Garlic Bread, for mopping up the sauce that's left over on the plate. Right? Yeah, I see you, and I know you're feeling me right now.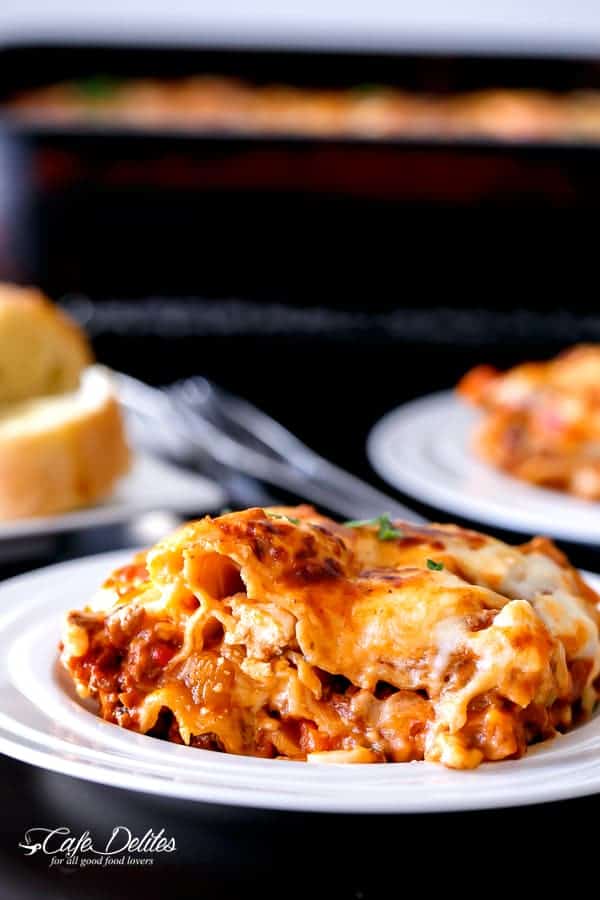 And on trying it? This lasagna met our expectations and exceeded them by 5 million. That pumpkin! So creamy between the layers of the perfect beef sauce, melted stringy mozzarella cheese, soft pasta sheets, and the creamy white sauce over the top. It doesn't get better. Really.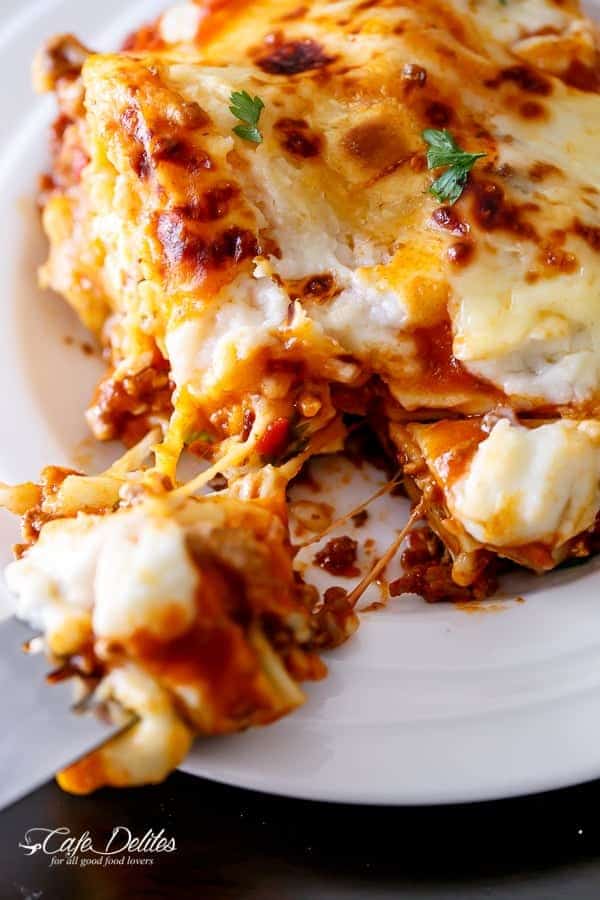 0