Steak Fajita Grilled Cheese
This is one of those fusion type things I love to do so much. A cross between a fajita and a grilled cheese. Because, in our world, it's totally normal.
A beautiful fajita spice mix rubbed all over beef fillet steaks, then seared to your liking and sandwiched between crusty sourdough bread with chargrilled capsicums/peppers, onions, creamy avocado, sour cream and warm melty cheese.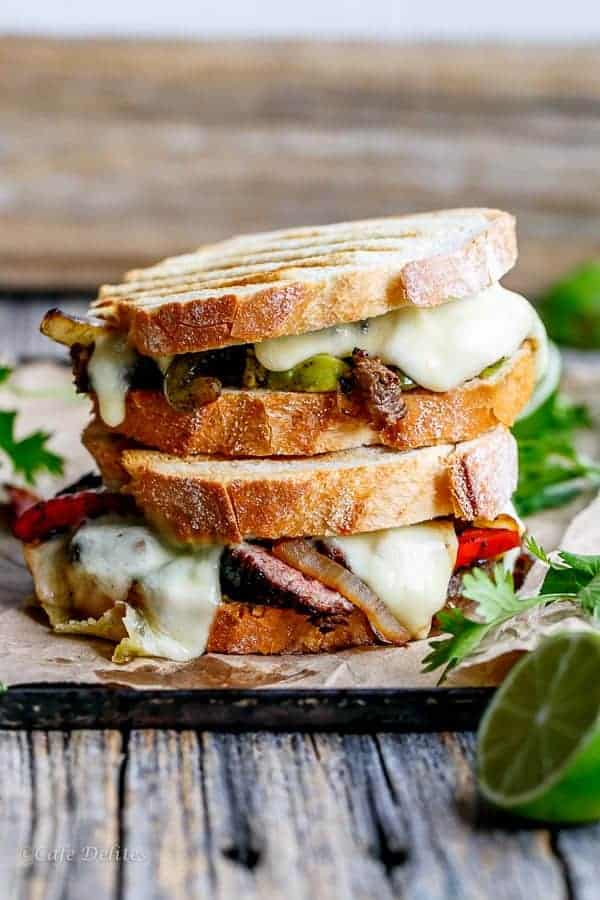 So easy to make. You know those nights that happen; you've defrosted meat but have no idea what you're going to do with it until people from every room start shouting at you 'what's for dinner?' and you shrug your shoulders because you still have no idea and then the sun starts to set and you enter panic mode and you know everyone loves grilled cheese so you throw meat and grilled cheese together and dinner is served. (All in one breath. Yes).
You know those? I had one of those.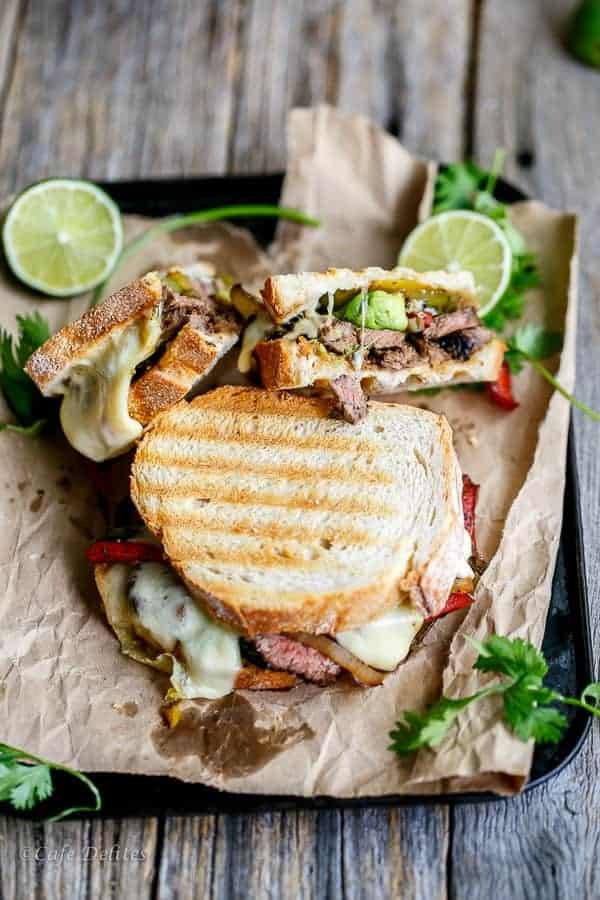 And everyone in this house loves Mexican anything; tacos, enchiladas, margaritas, fajitas….ohhhhh fajitas.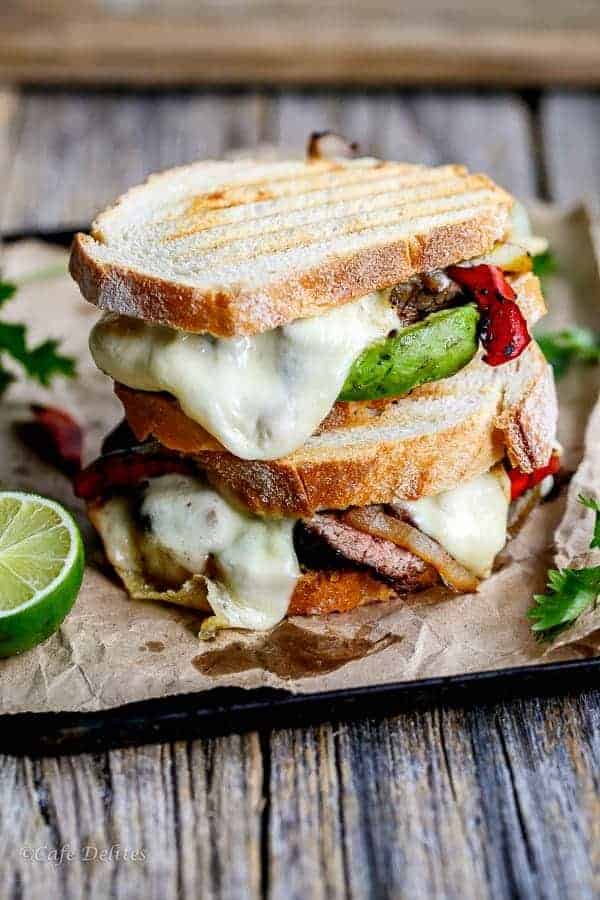 So, after the Barbecue Chicken Pizzadilla (pizza/quesadilla) from the other night, I went with something similar. Easy to do, minimal time, and dinner is on the table before anyone can go anywhere with a packet of chips and dip.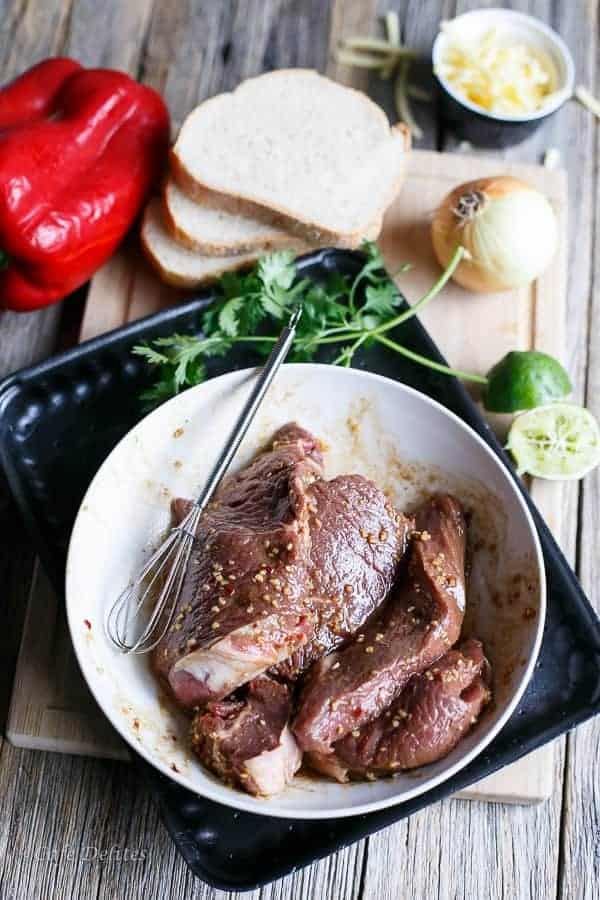 The marinade hit the spot. Cumin, lime, chilli, oh hello.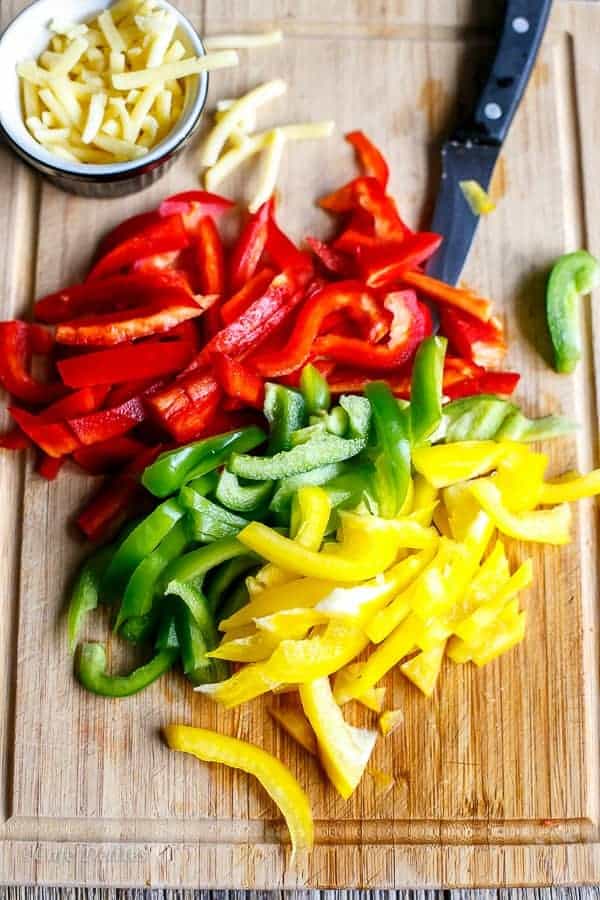 But we were all out of capsicums/peppers. So I did what any good wife does, and sent my husband to the store to get some. Because it was for a good cause. Our grilled cheese was depending on it.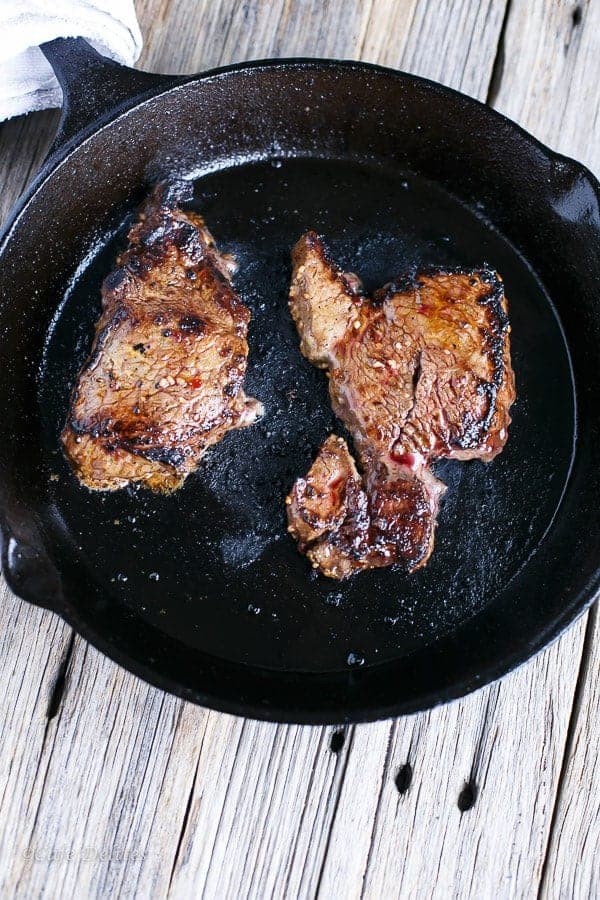 Can you tell which steak is mine? I love red. He loves dry as cardboard.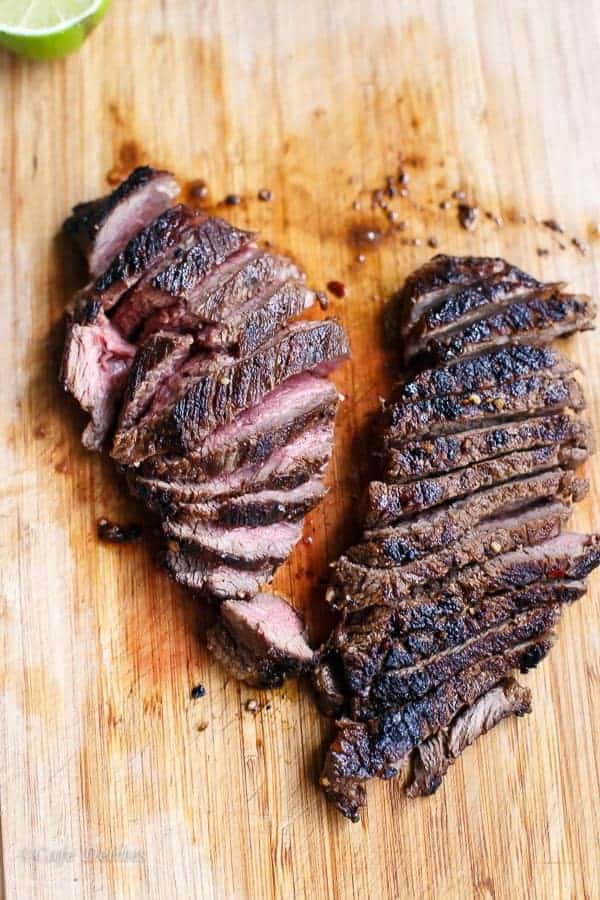 So anyway, while the kids watched Transformers for the millionth time (which by the way, I totally don't mind since Marky Mark and his abs happen), I sizzled in my new cast iron skillet, which I'm completely in love with……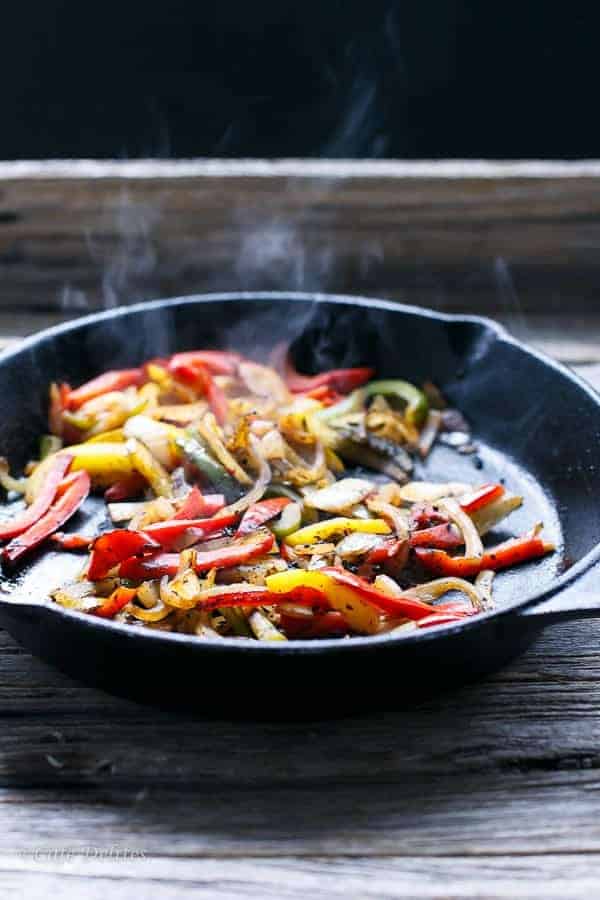 ….and threw these together in my trusty ol' George Foreman Grill — a total lifesaver for these type of emergencies…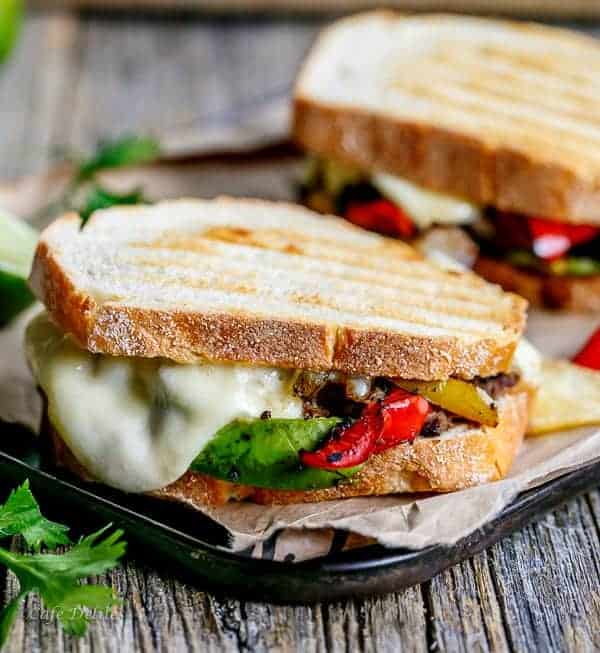 …..and dinner was served. That cheeeeese…
SO perfect.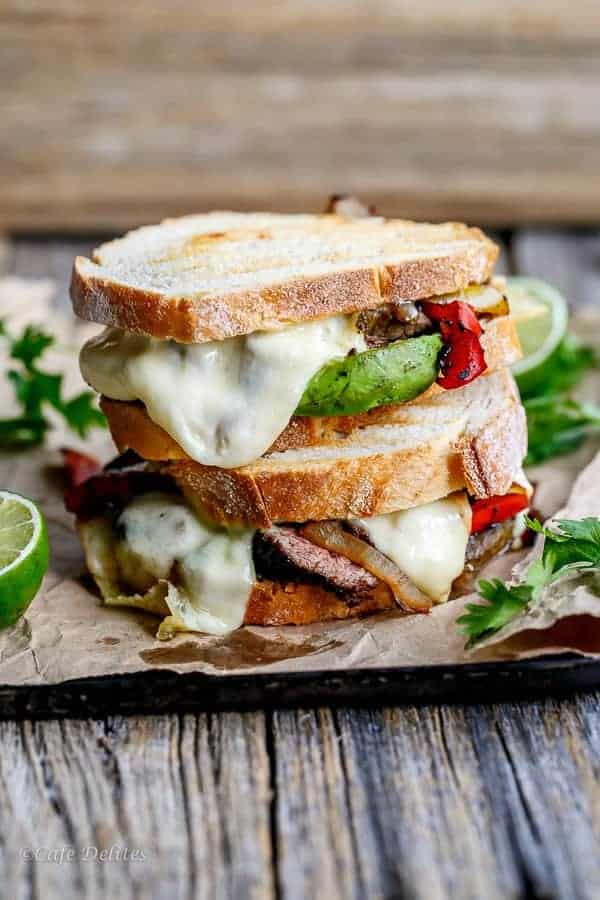 A filling grilled cheese sandwich. Loaded with everything your heart desires.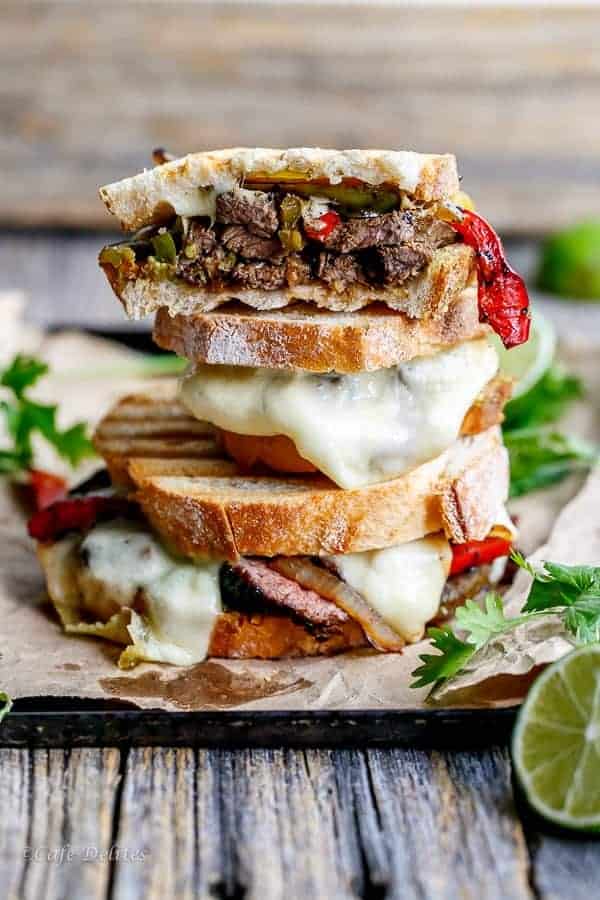 The best fusion ever.