MEAL PLAN WEEK 49 is here! A recipe for everyone! Beef Bourguignon, steaks with a creamy Mushroom and Bacon sauce, Lentil soup and succulent Pork Chops. PLUS Creamy Dijon Chicken, Spinach stuffed Salmon and Lemon Garlic Butter Chicken with asparagus!
PLUS Buttermilk Pancakes for your weekend breakfast!
REMEMBER: TO SEE A RECIPE, CLICK ON THE IMAGE OR THE LINK ABOVE IT!
MEAL PLAN WEEK #49

Naturally thick and loaded with veggies, this lentil soup is so simple to make! Just dump ingredients into a pot and let the stove do the cooking for you!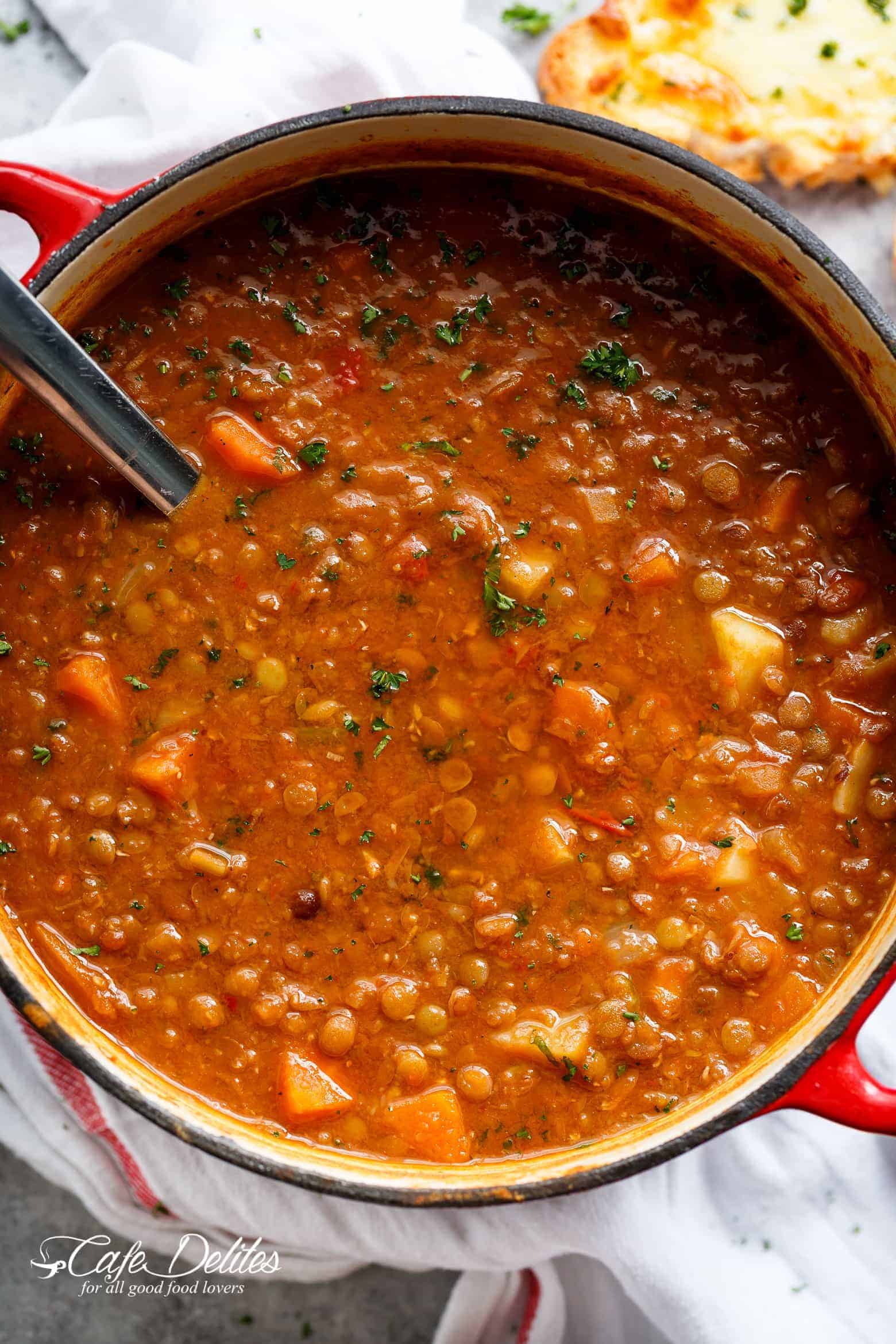 Dinner is on the table in less than 20 minutes with this chicken thigh recipe! The family goes crazy for crispy bacon pieces, a flavourful creamy Dijon sauce and perfect, golden chicken!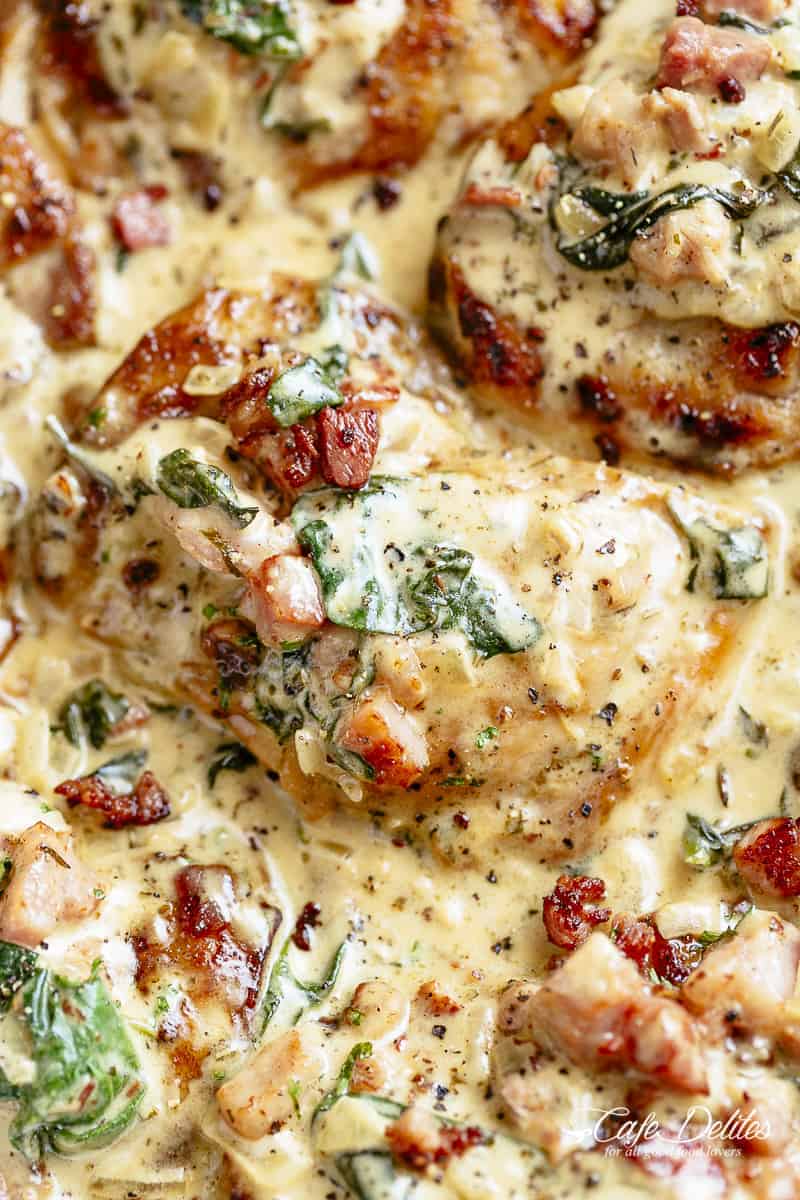 Easy Honey Garlic Pork Chops made simple, with the most amazing and addictive 4-ingredient honey garlic sauce that is so good you'll want it on everything!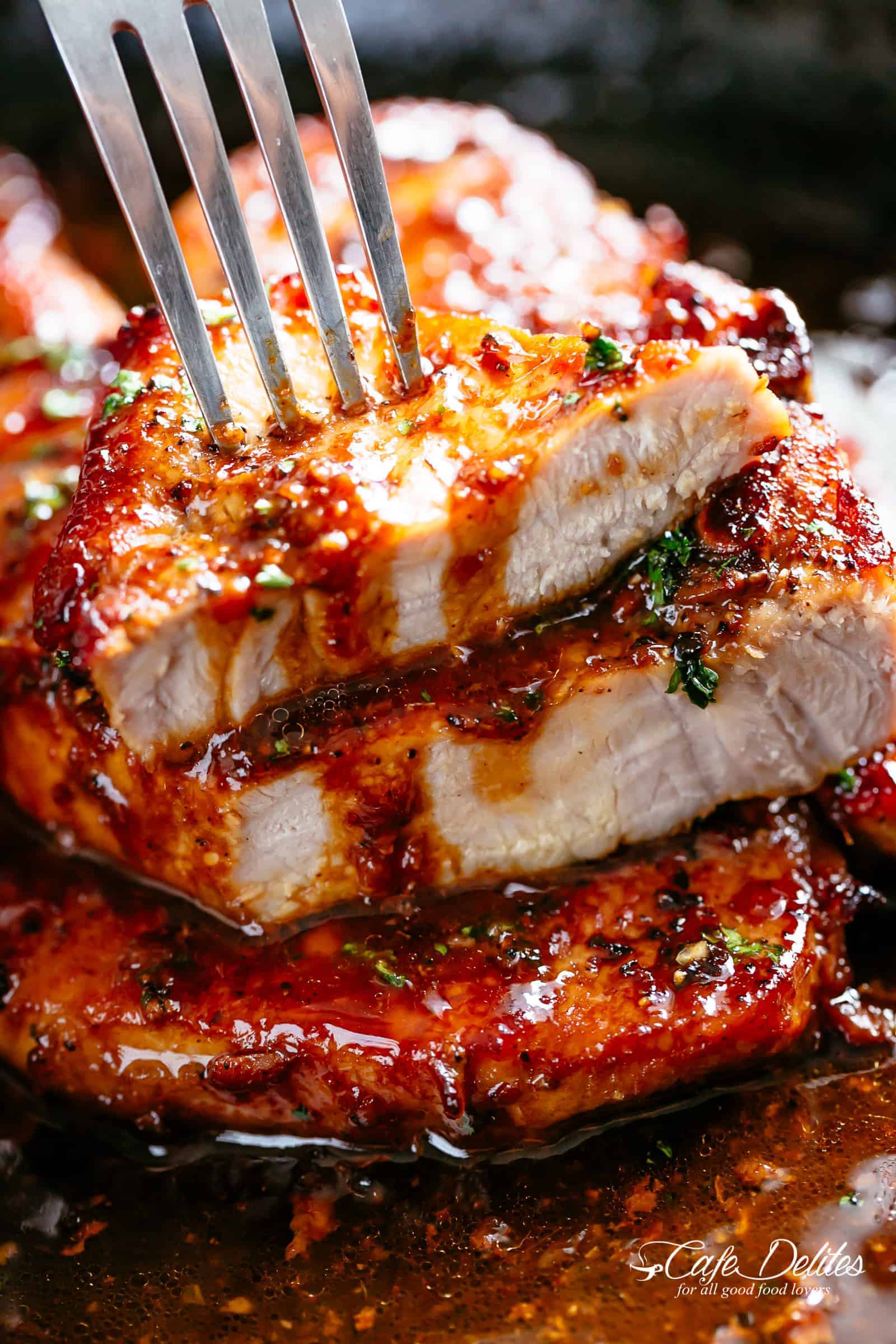 Whether your preference is a melt-in-your-mouth soft Rib-Eye steak, juicy, flavourful New York Strip, Sirloin or Rump, produce mouth-watering steakhouse steak in your very own kitchen! Tips to get buttery pan seared steak on your table in less than 20 minutes — from start to finish.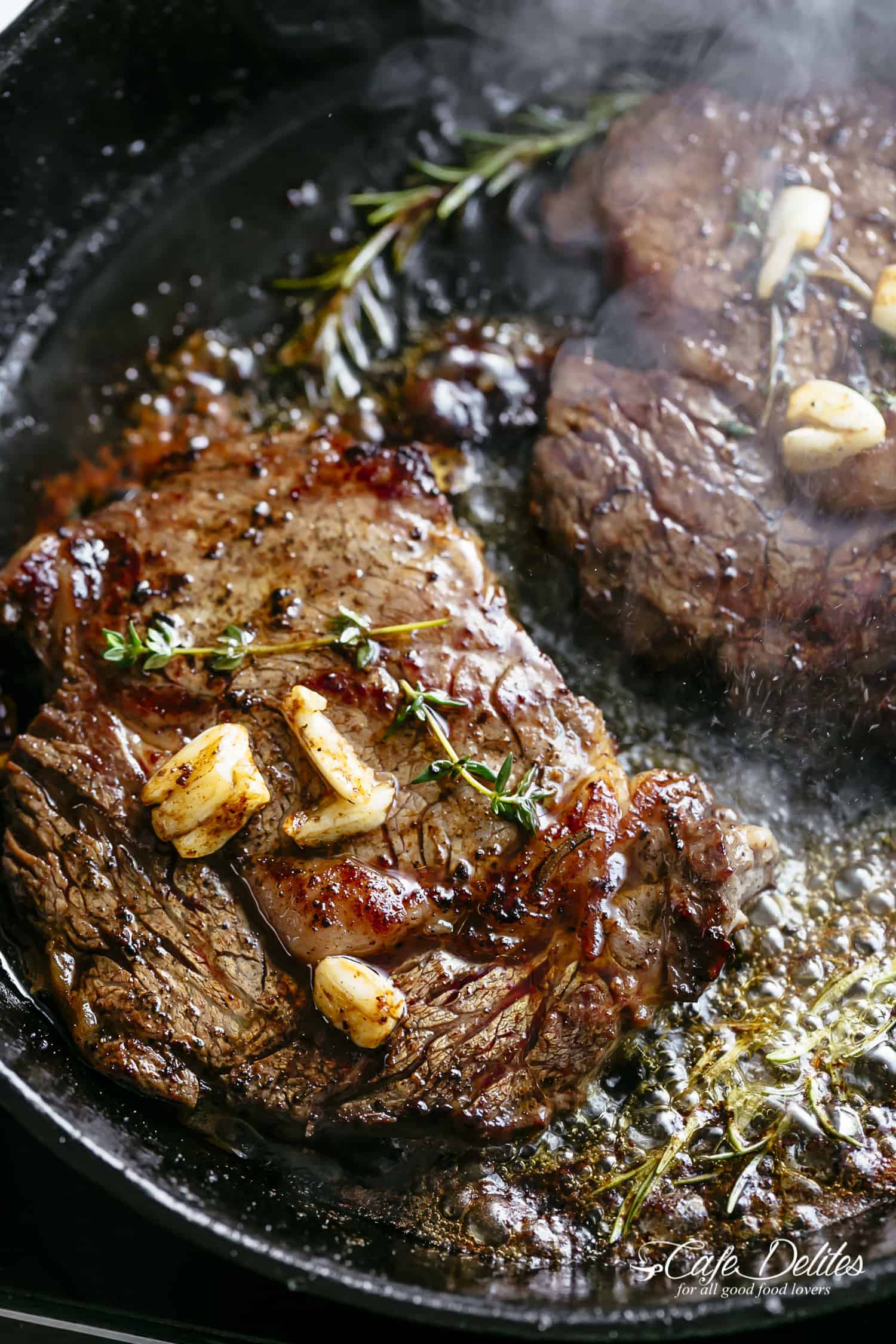 Done in less than 15 minutes, this will become your NEW favourite way to enjoy sautéed mushrooms! Filling, hearty and exceptionally delicious, you've never had mushrooms like this before.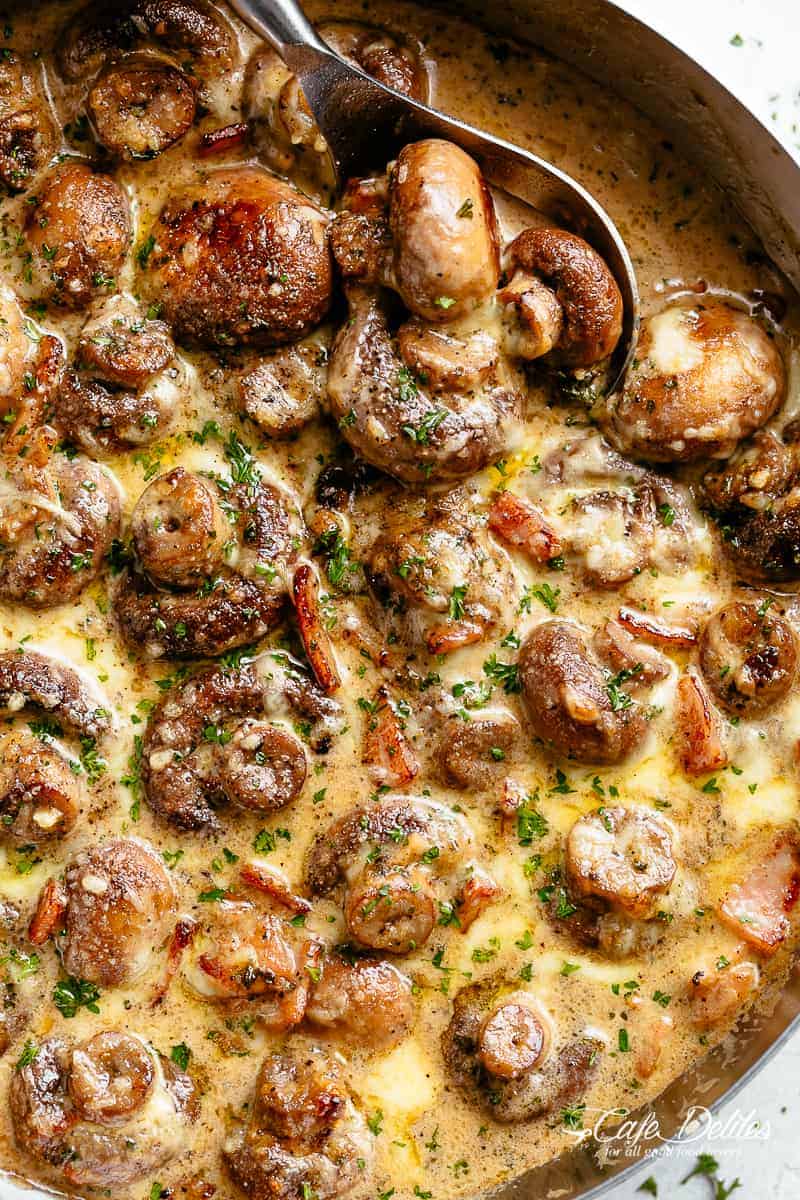 Creamy Spinach Stuffed Salmon is a delicious way to enjoy salmon! Filled with cream cheese, spinach, parmesan cheese and garlic, this salmon beats than anything found in a restaurant.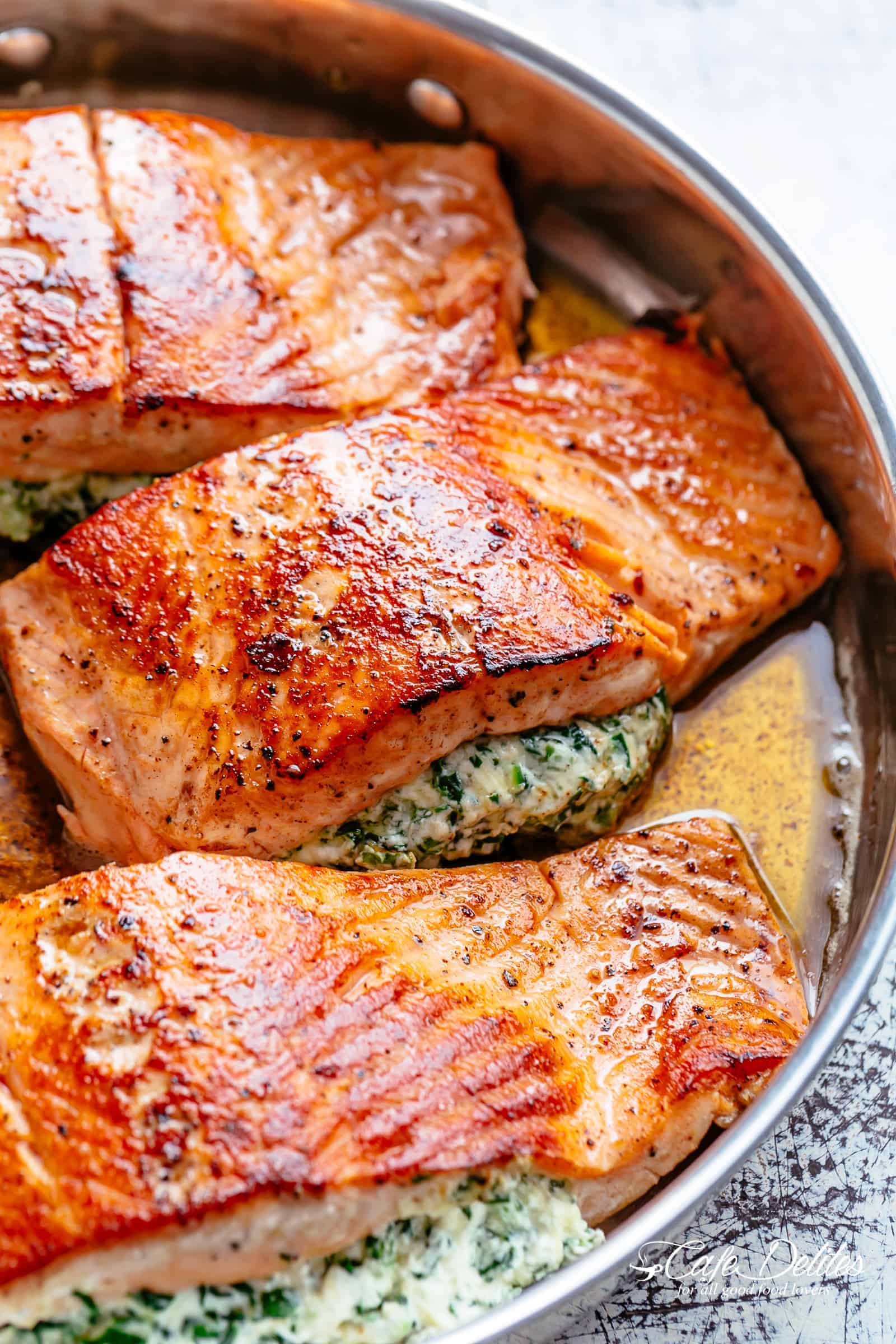 One Pan Lemon Garlic Butter Chicken and Asparagus is a super easy 'throw-together' recipe. Made with only a handful of uncomplicated ingredients!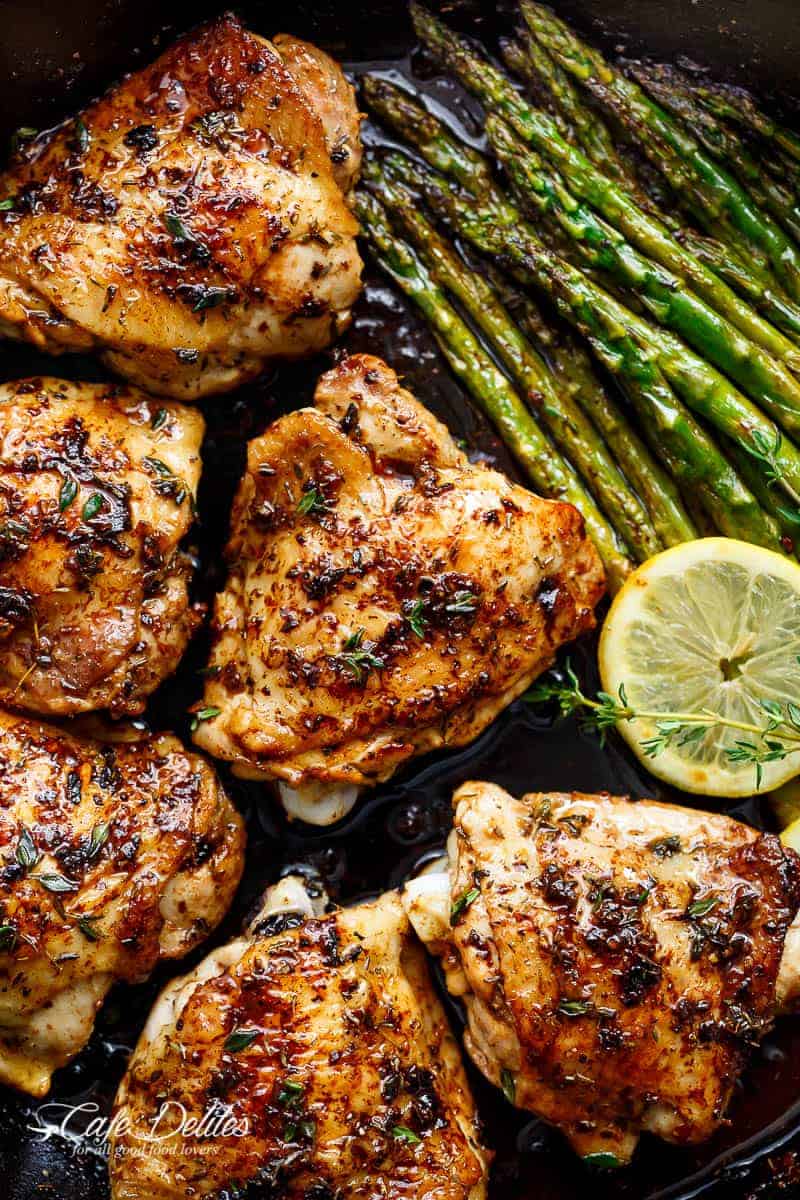 Tender fall apart chunks of beef simmered in a rich red wine gravy makes Julia Child's Beef Bourguignon an incredible family dinner. Slow Cooker, Instant Pot/Pressure Cooker, Stove Top and the traditional oven method included!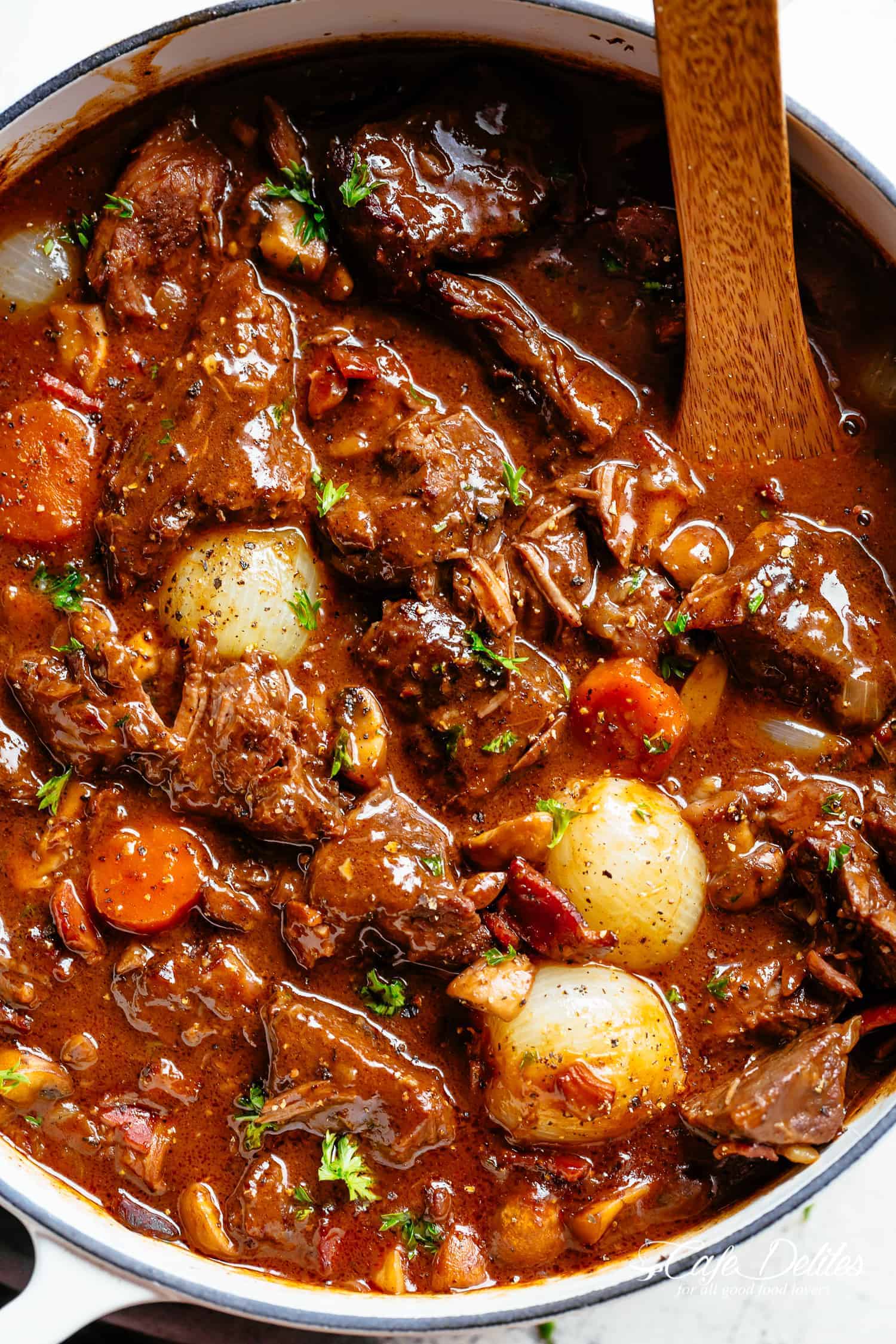 BREAKFAST
A steaming stack of soft and fluffy pancakes with the perfect balance of sweet, salty and tang; you may not even want them smothered in syrup!