MEAL PLAN WEEK 47 is here! A recipe for everyone! Cauliflower Soup with crispy bacon, Garlic Butter Baked Salmon, Steak and Creamy Garlic Shrimp and the BEST LOW CARB Chicken Parm! PLUS Crispy Carnitas and Honey Soy baked Chicken Thighs.
BONUS: Start your weekend off with a deliciously easy BREAKFAST CASSEROLE served with a super easy Hollandaise Sauce!
Including a Low Carb Browned Butter Chocolate Chip Skillet Cookie for dessert!
REMEMBER: TO SEE A RECIPE, CLICK ON THE IMAGE OR THE LINK ABOVE IT!
MEAL PLAN WEEK #47

Thick and Creamy Cauliflower Soup is a delicious, healthy low carb substitute for potato soup! Blended with cream and served with crispy bacon, chives and shredded cheese, our Cauliflower Soup recipe is perfect for meal prep and reheats beautifully. Skip the bacon and make it vegetarian!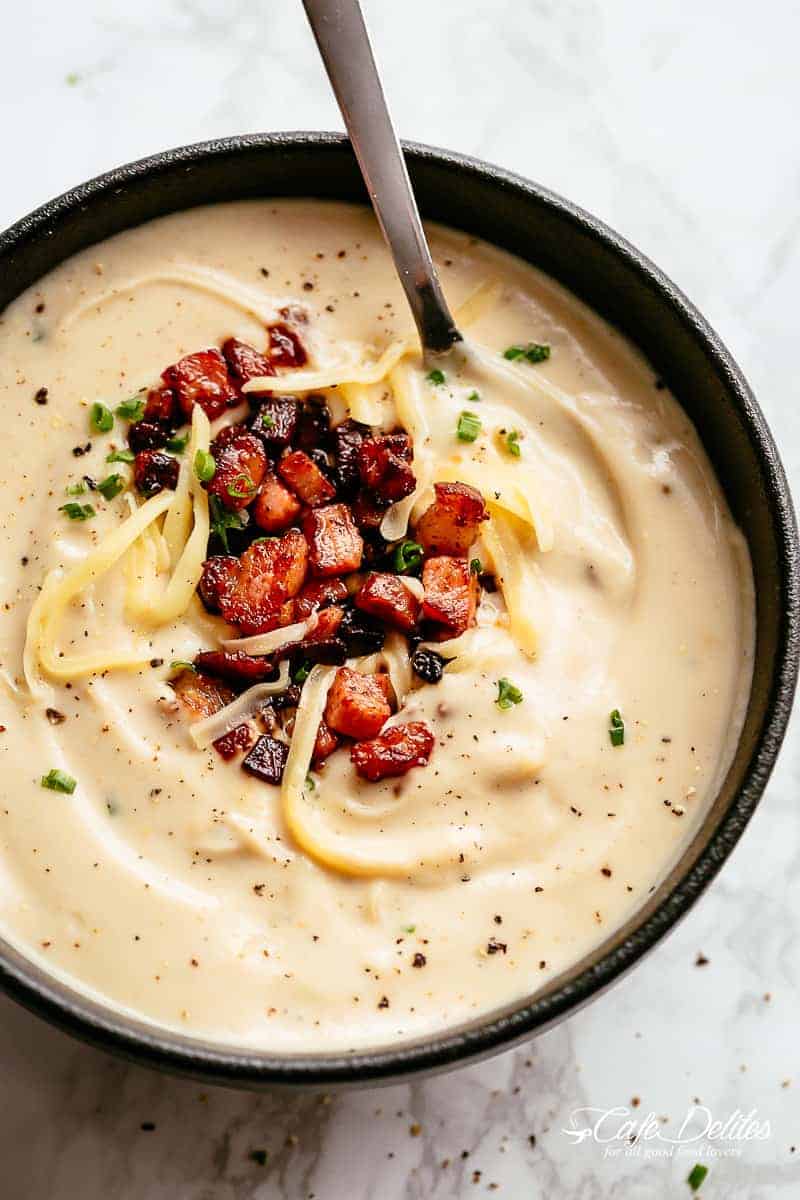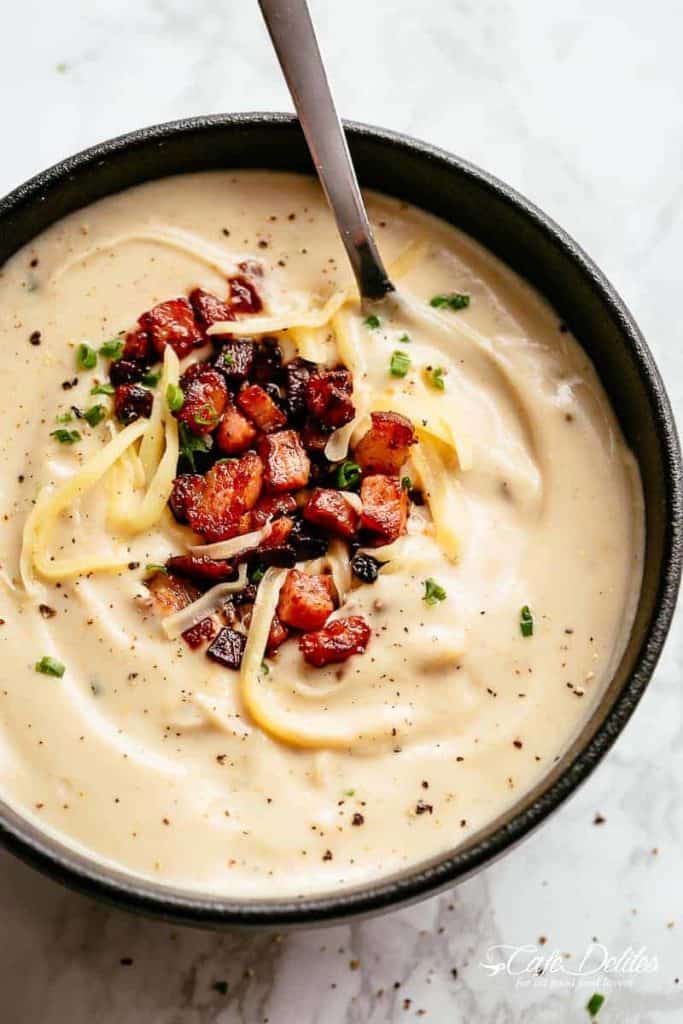 Easy Mozzarella Chicken is a low carb dream! Seasoned chicken simmered in a homemade tomato sauce, topped with melted mozzarella cheese! A 20-minute Low Carb Chicken Parmesan WITH NO BREADING! You don't even MISS a crispy crumb on this chicken. It is SO good!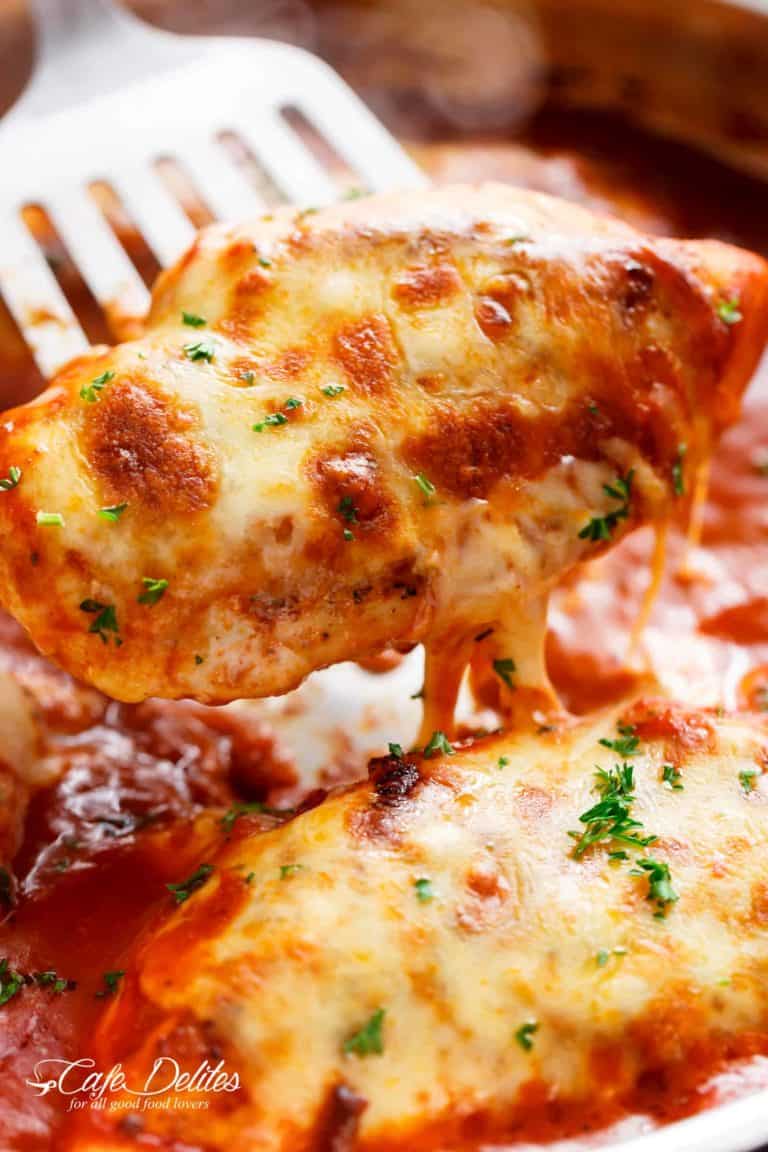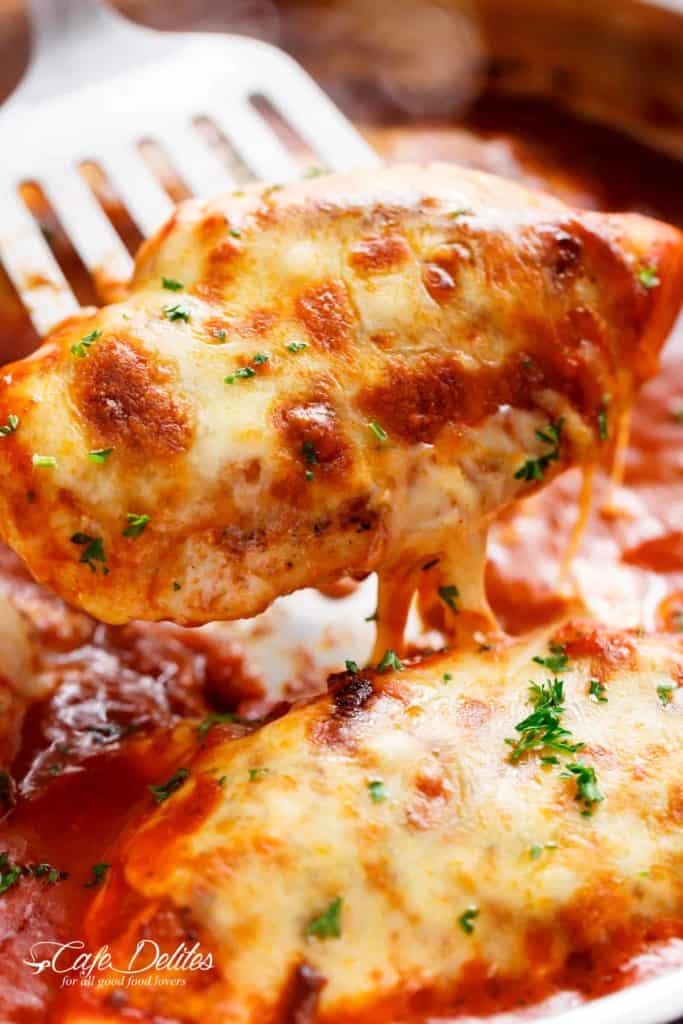 Sheet Pan Garlic Butter Baked Salmon and asparagus with a garlic butter sauce.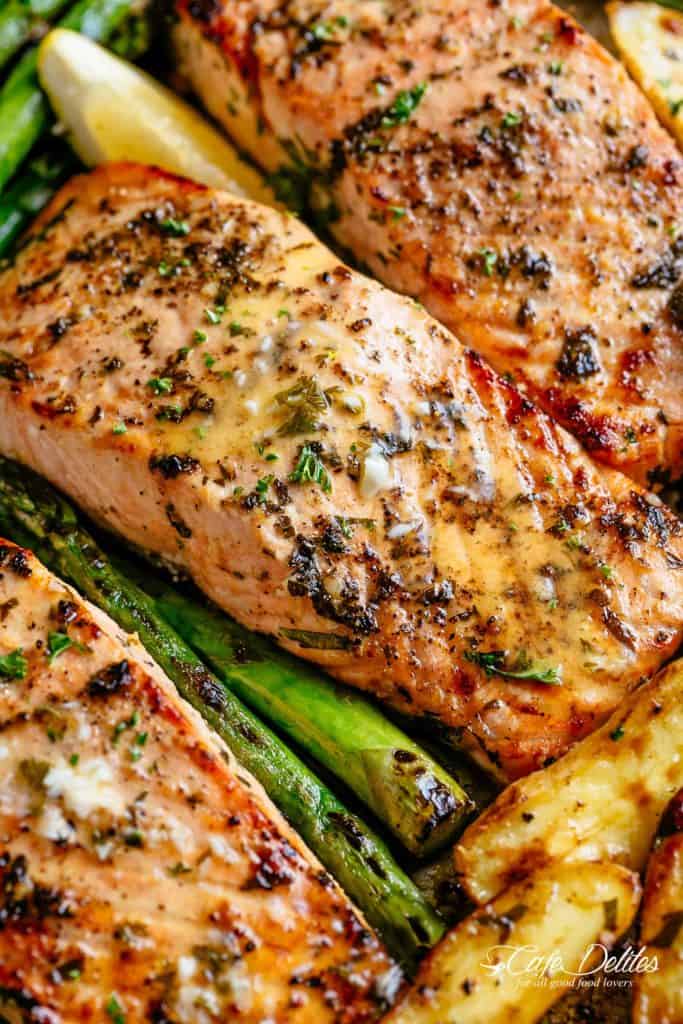 Steak And Creamy Garlic Shrimp is a fast and easy to make gourmet steak dinner!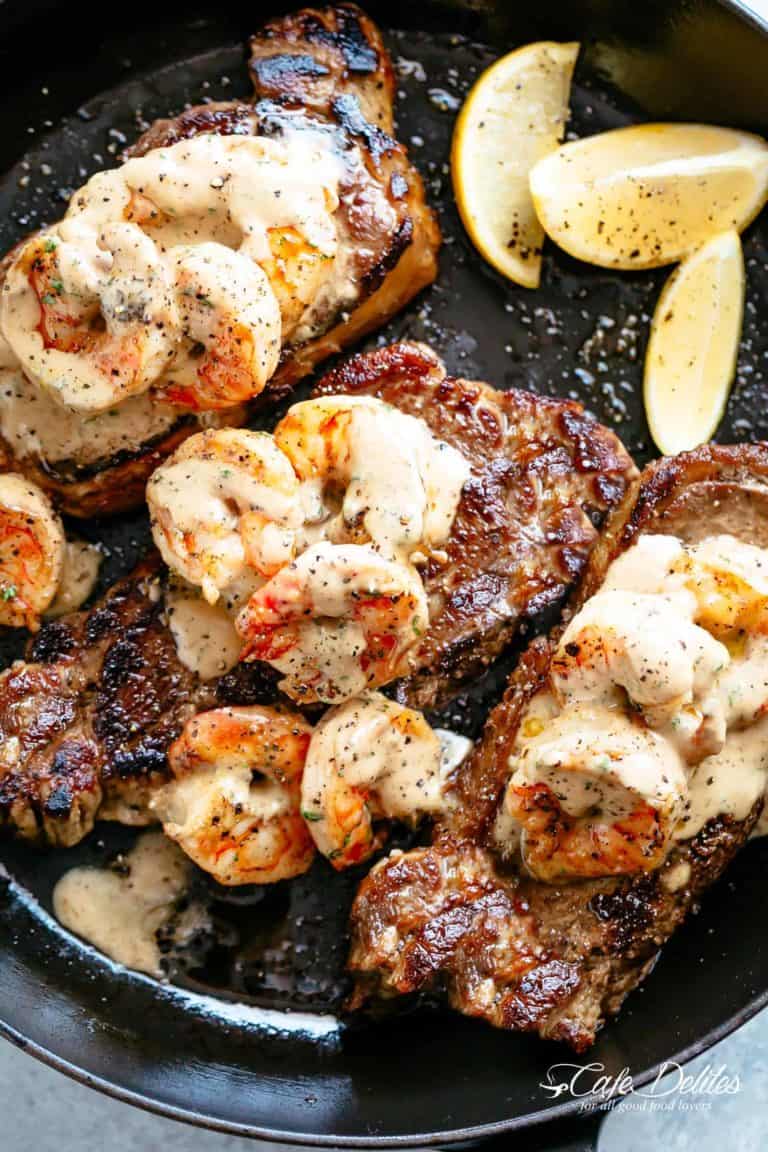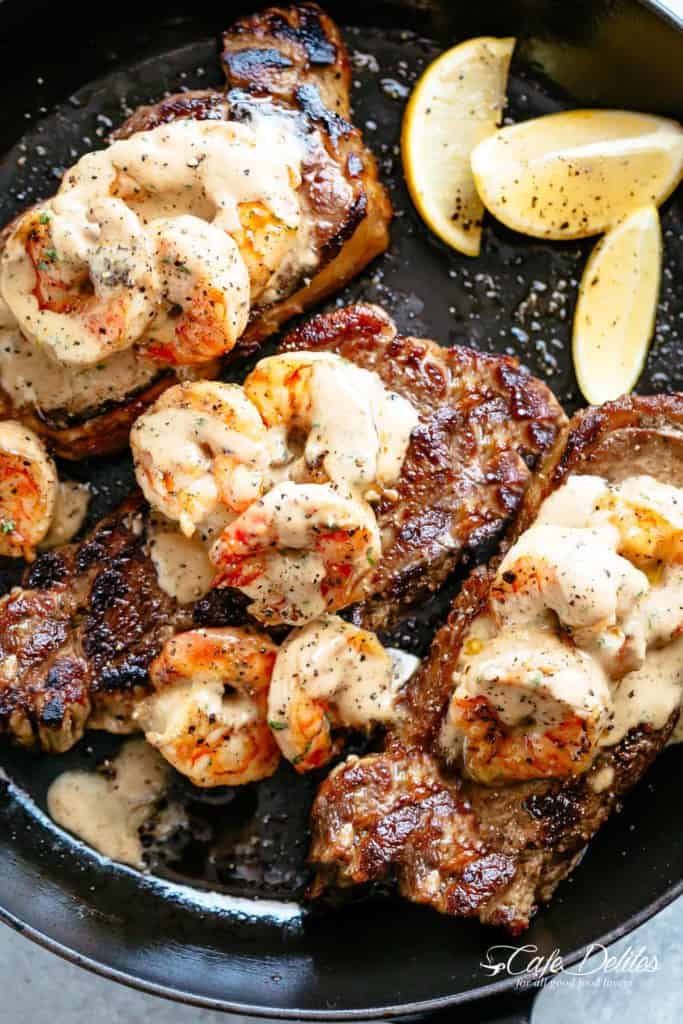 Crispy Pork Carnitas (Mexican Slow Cooked Pulled Pork) is a winner! The closest recipe to authentic Mexican Carnitas (NO LARD), with a perfect crisp finish!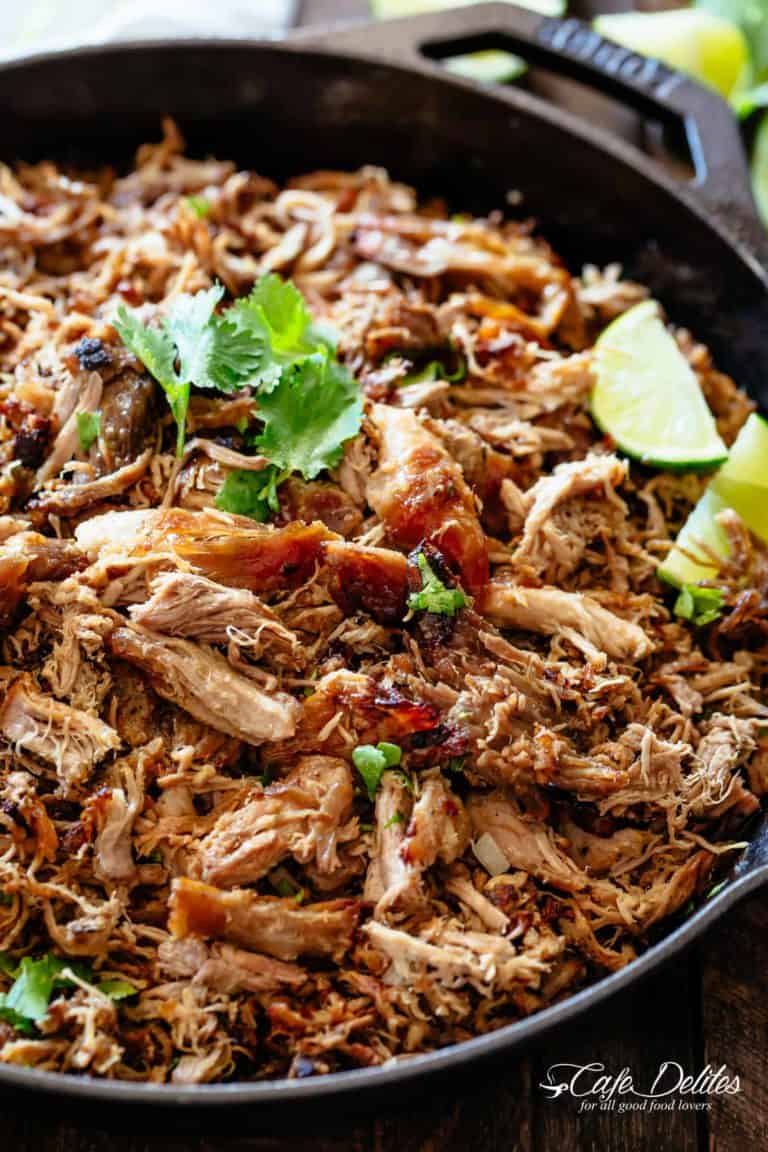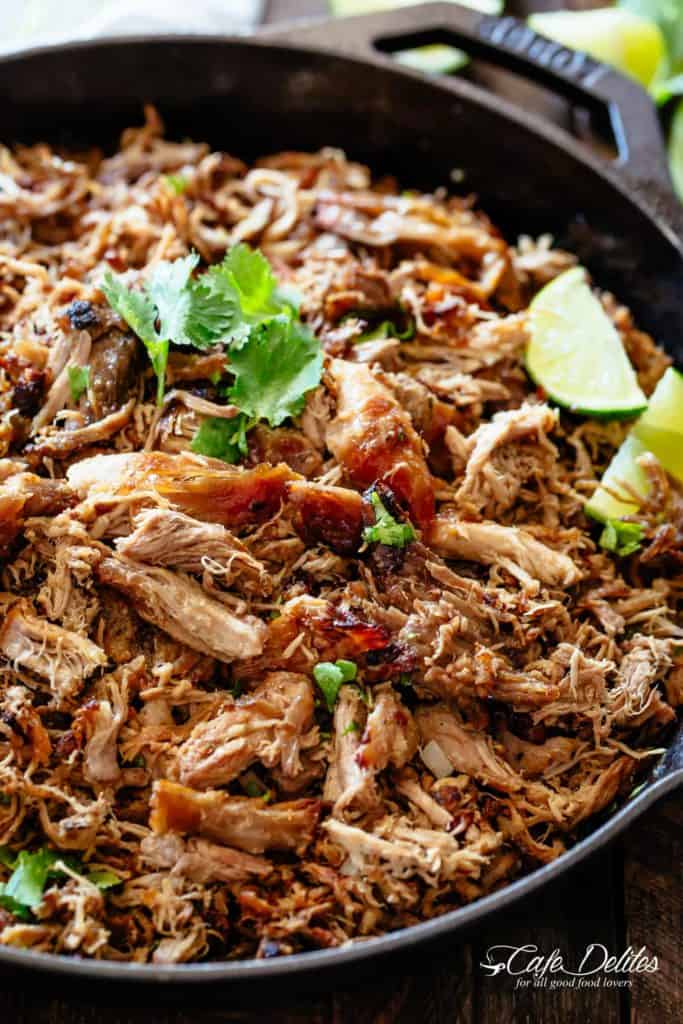 Wake up to an easy to make Breakfast Casserole with shredded potato hash browns, sausage or bacon and mozzarella cheese! Loaded with green bell peppers, Roma tomatoes and onions, serve with our creamy Hollandaise Sauce!

Honey Soy Baked Chicken Thighs are quick to throw together with only a few ingredients, ready in less than 30 minutes. With a mouthwatering honey soy sauce, this is the perfect weeknight or weekend dinner recipe!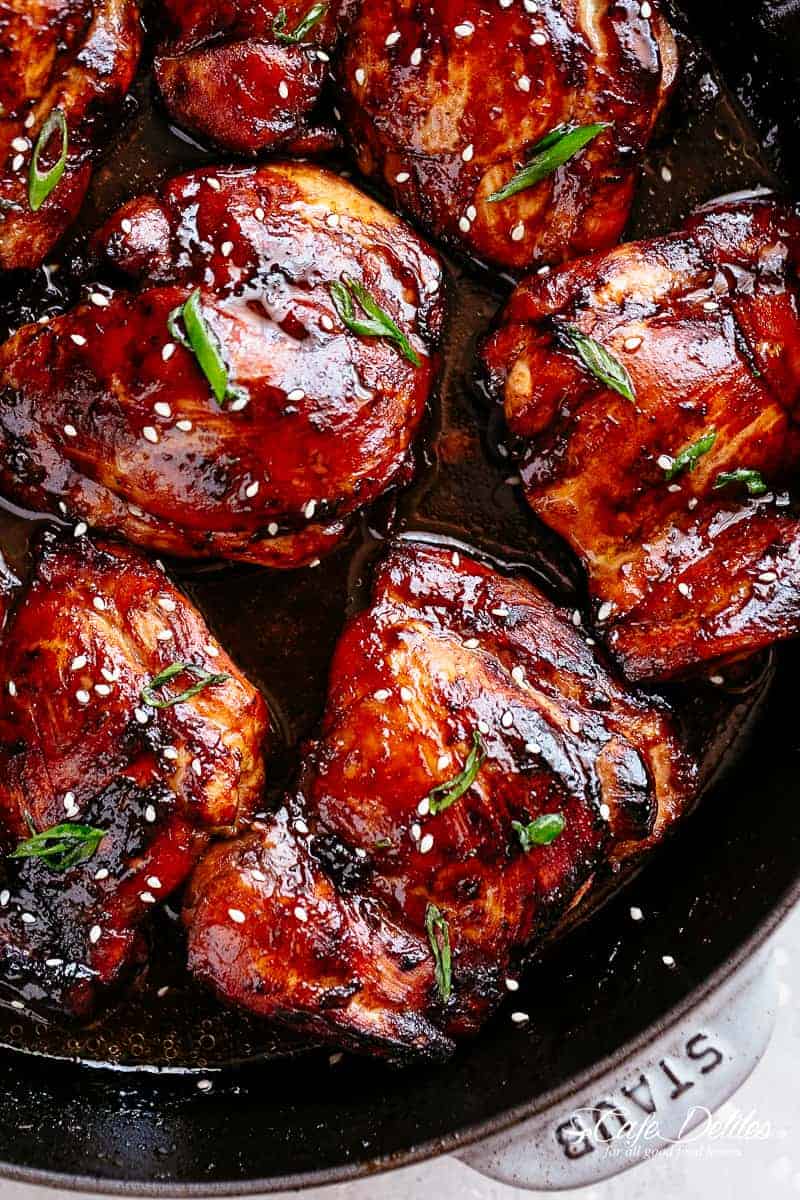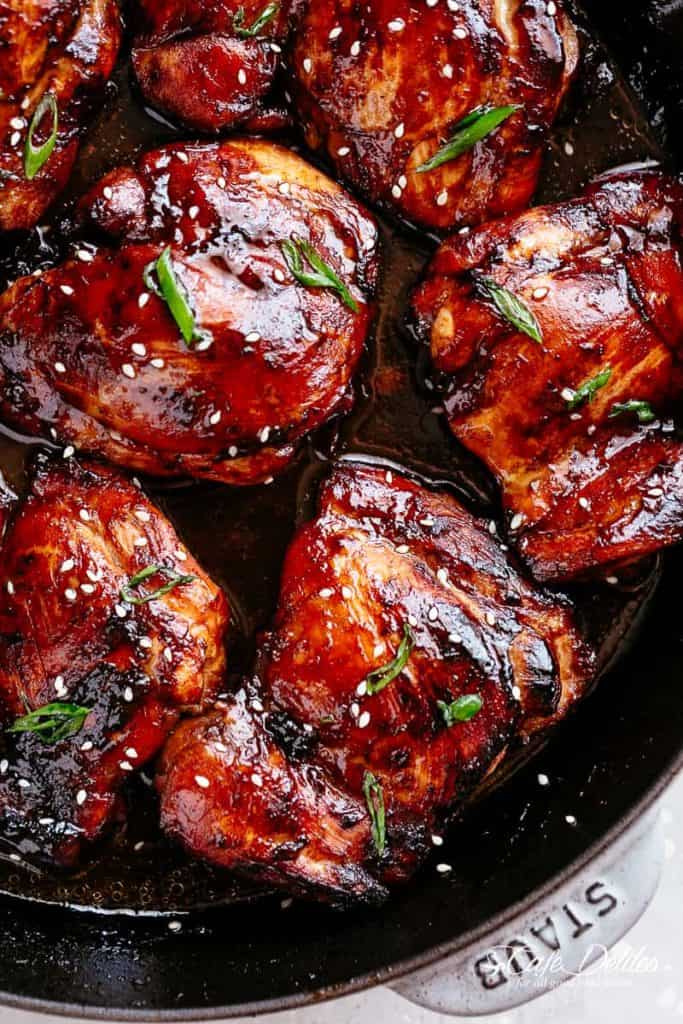 Crispy, buttery edges with a sweet and fudgy cookie dough centre hands down can beat the cookie out of any other ordinary skillet cookie.