MEAL PLAN WEEK 48 is here! A recipe for everyone! French Onion Soup, Creamy Mushroom Chicken, Salmon Avocado Salad and Carbonara Shrimp Alfredo. PLUS Bacon Pineapple Chicken Kebabs and Beef Stroganoff.
Including a Low Carb SINGLE SERVE chocolate chip cookie for dessert!
REMEMBER: TO SEE A RECIPE, CLICK ON THE IMAGE OR THE LINK ABOVE IT!
MEAL PLAN WEEK #48

Classic French Onion Soup is one of the most delicious soups in the world! Caramelized onions create a stock filled with an intense depth of flavour. Simmered with fresh herbs, optional white wine and finished off with garlic bread slices topped with two types of melted cheese.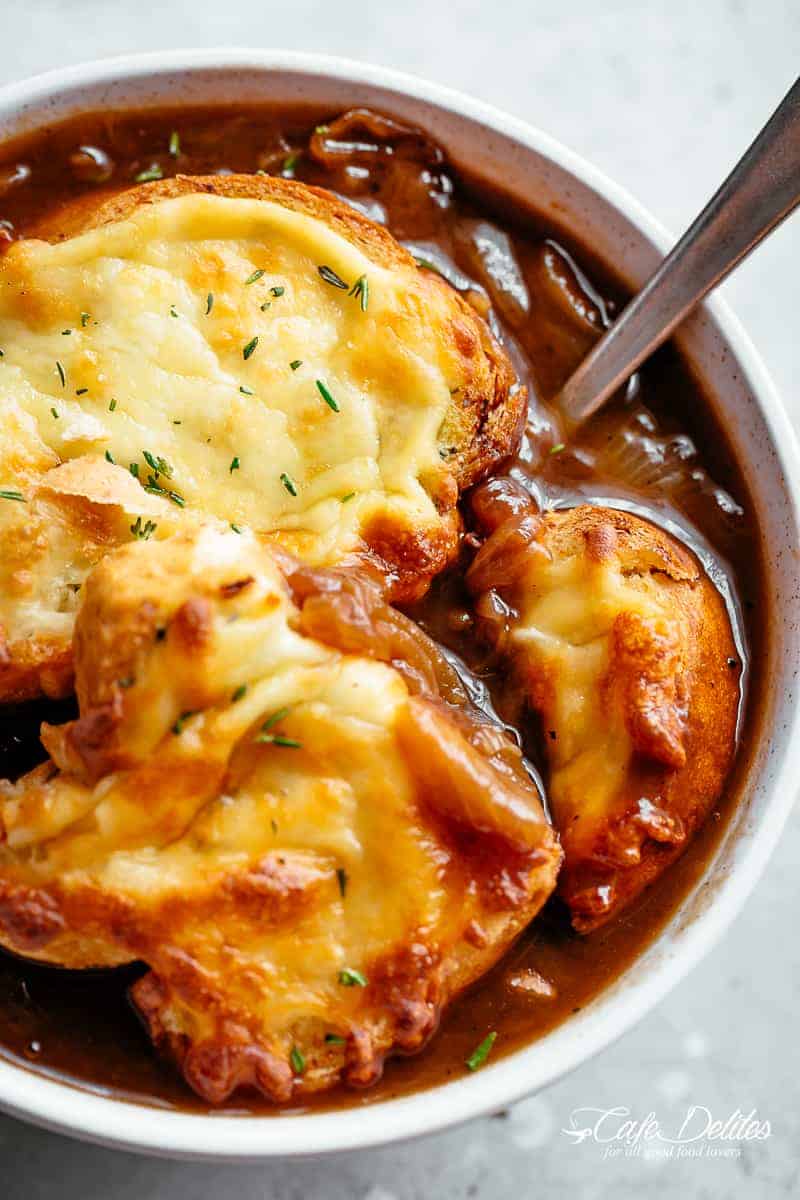 Golden seared chicken thighs in a thick and creamy mushroom garlic sauce with a sprinkle of herbs and parmesan cheese is THE weeknight dinner everyone raves about! Serve over rice, pasta, mashed potatoes OR lower carb options like mashed cauliflower or zucchini noodles!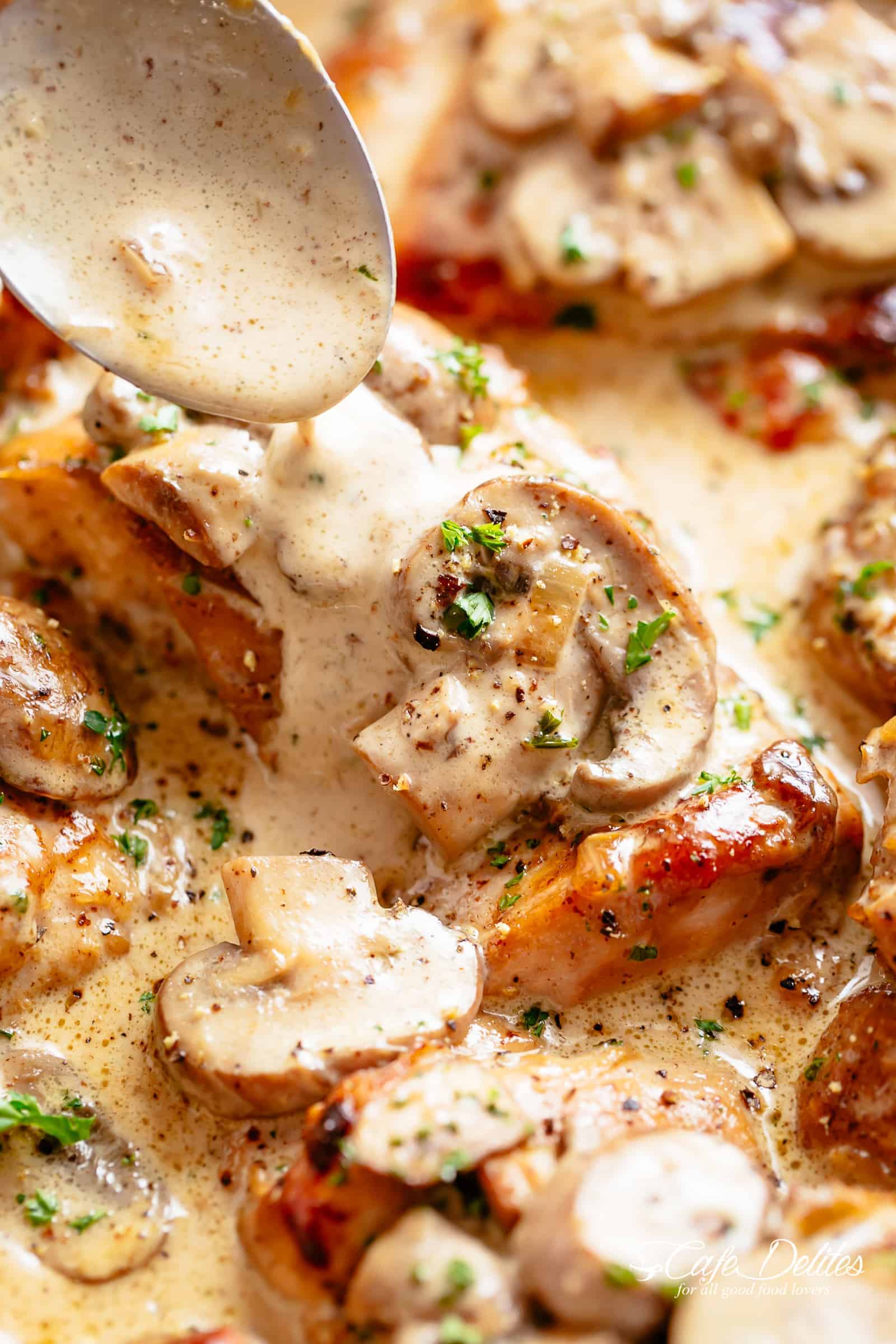 Avocado Salmon Salad with an incredible lemon herb Mediterranean dressing! Loaded with cucumber, olives, tomatoes and feta cheese.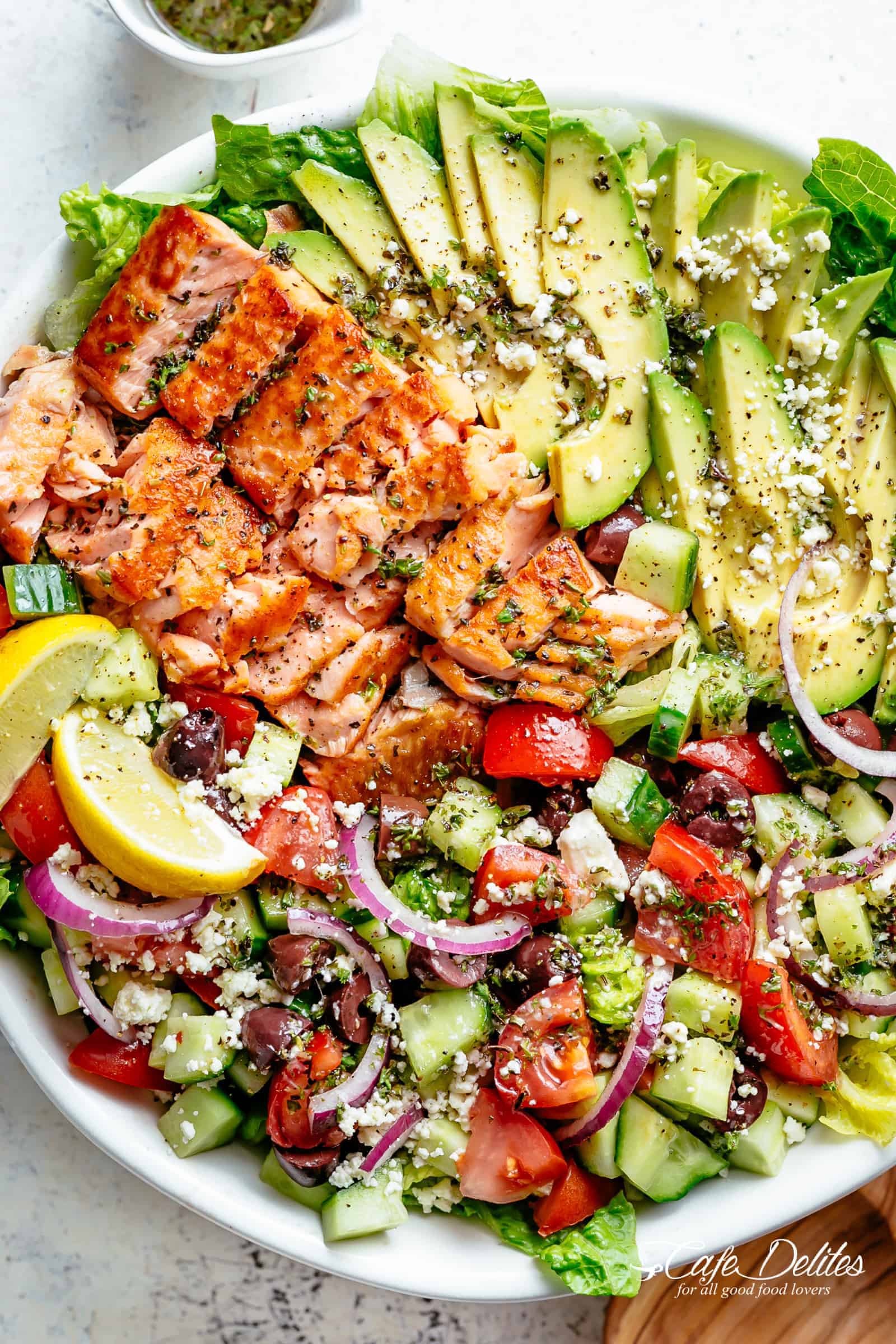 Tender pan seared Cajun Butter Steak Bites are full flavoured with crispy edges. Ready in under 10 minutes without any marinating!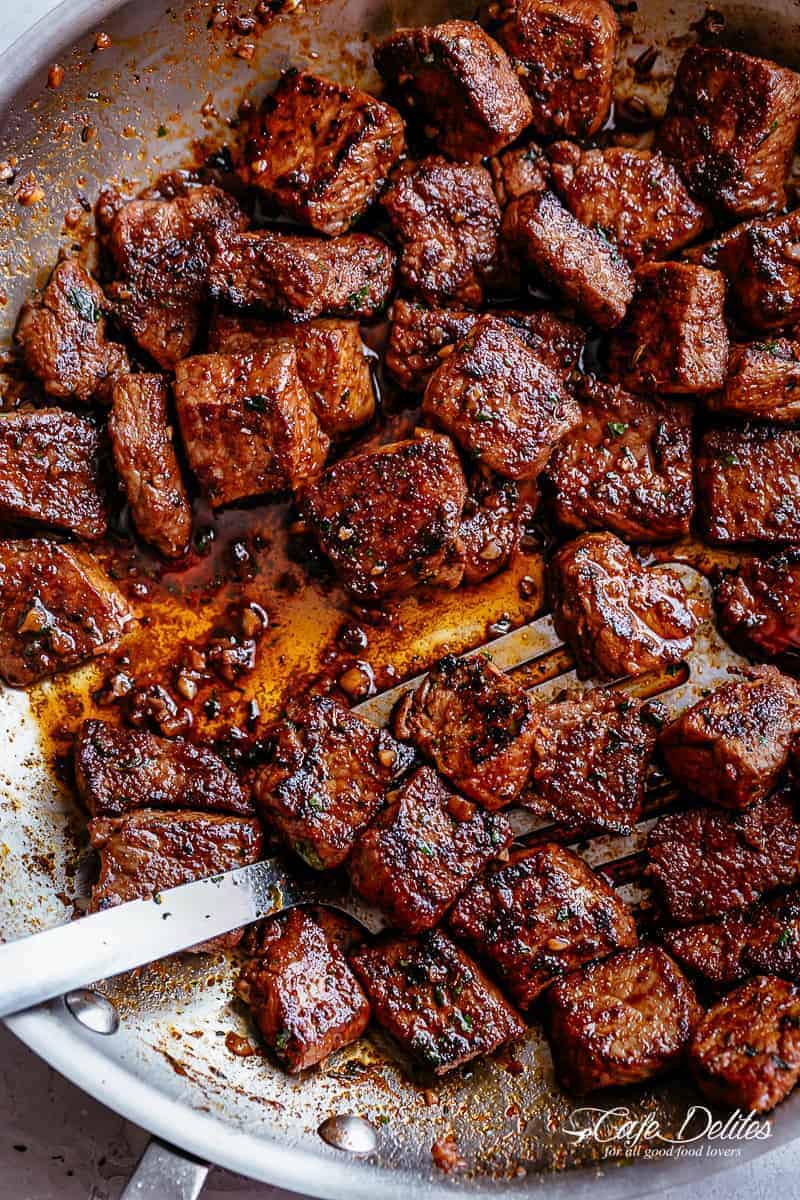 Carbonara inspired Shrimp Alfredo is a restaurant-quality shrimp recipe made right at home in less than 10 minutes. Crispy bacon and juicy shrimp in a delectable parmesan cream sauce.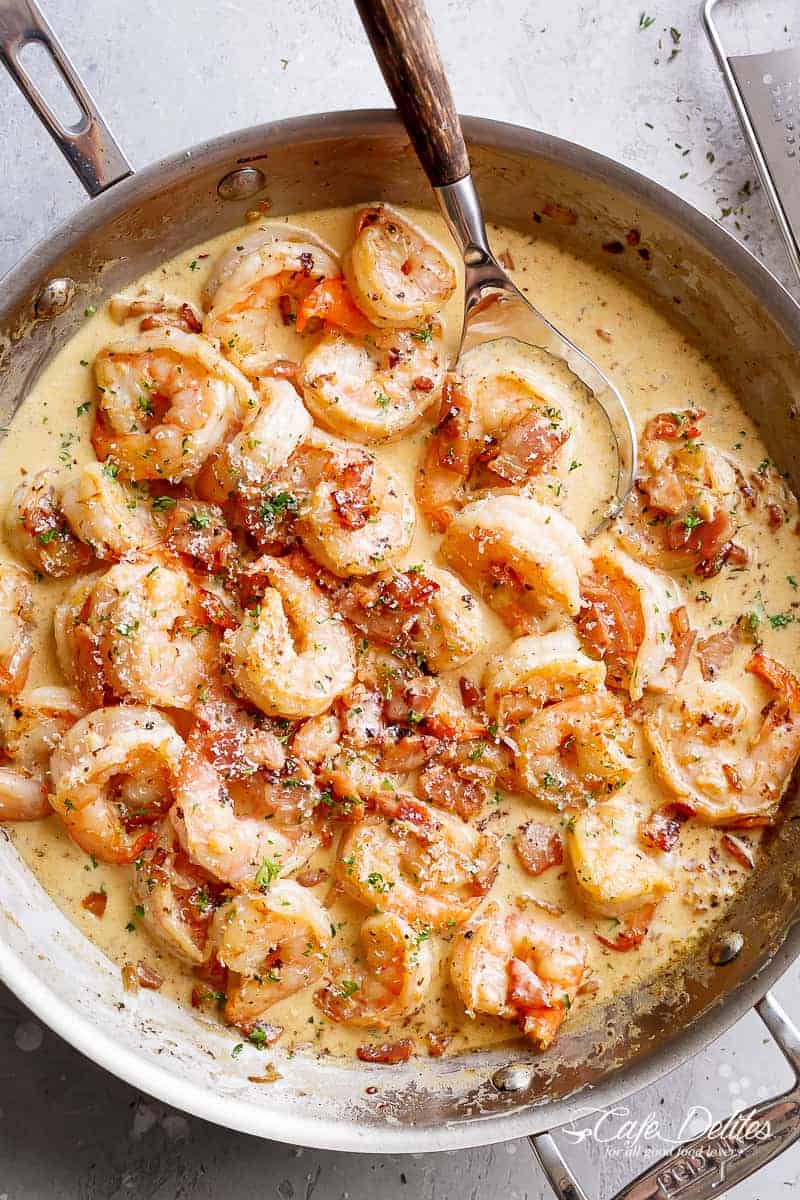 Hawaiian Bacon Pineapple Chicken Kebabs with a BBQ twist! Crispy bacon and chicken smothered in a Hawaiian style pineapple and barbecue sauce, these skewers are so addictive!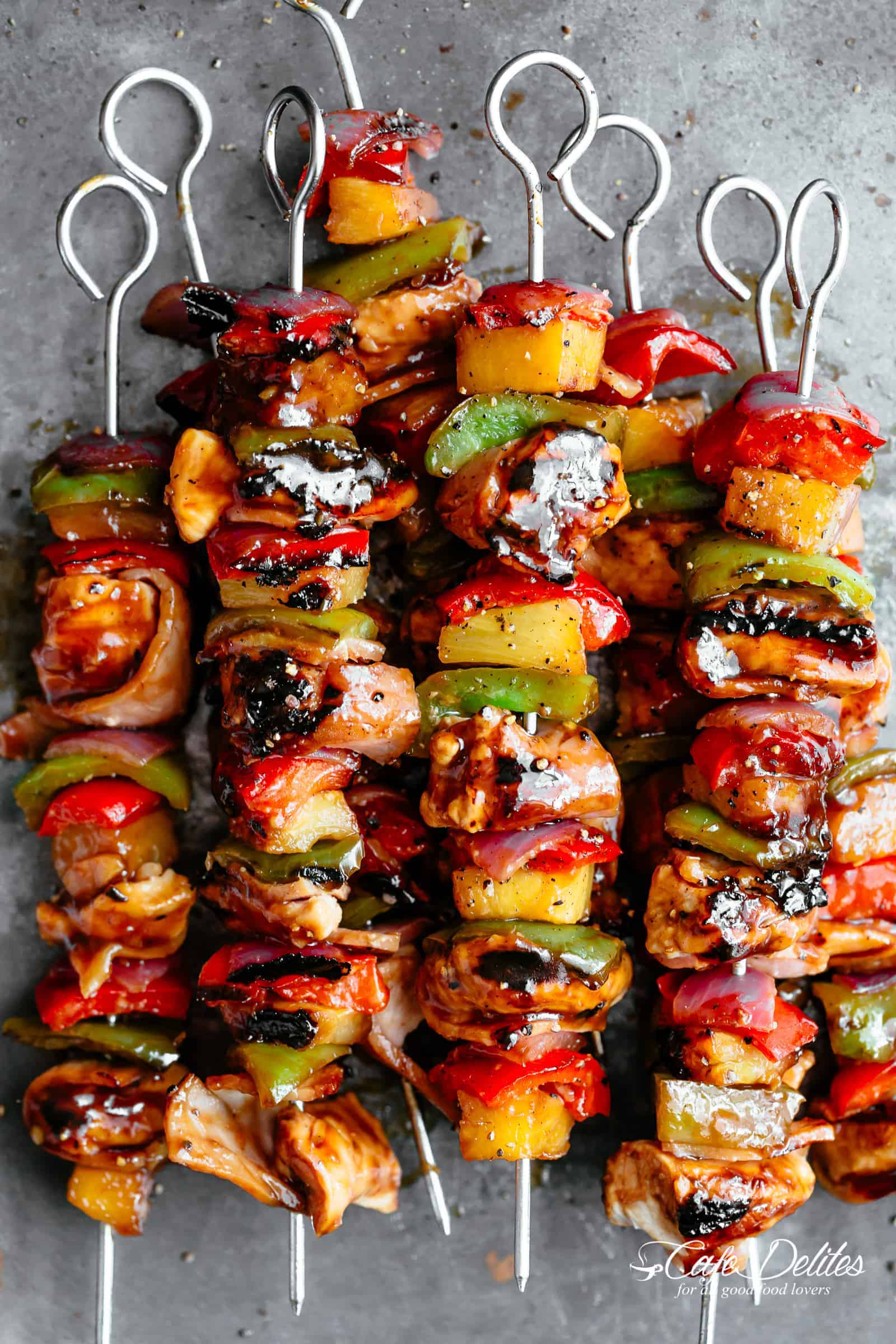 Comfort food at its finest! Steak in a creamy white wine sauce, served over pasta OR noodles. Your family will go crazy thinking there's a hidden chef in your kitchen with this Creamy Beef and Mushroom Stroganoff!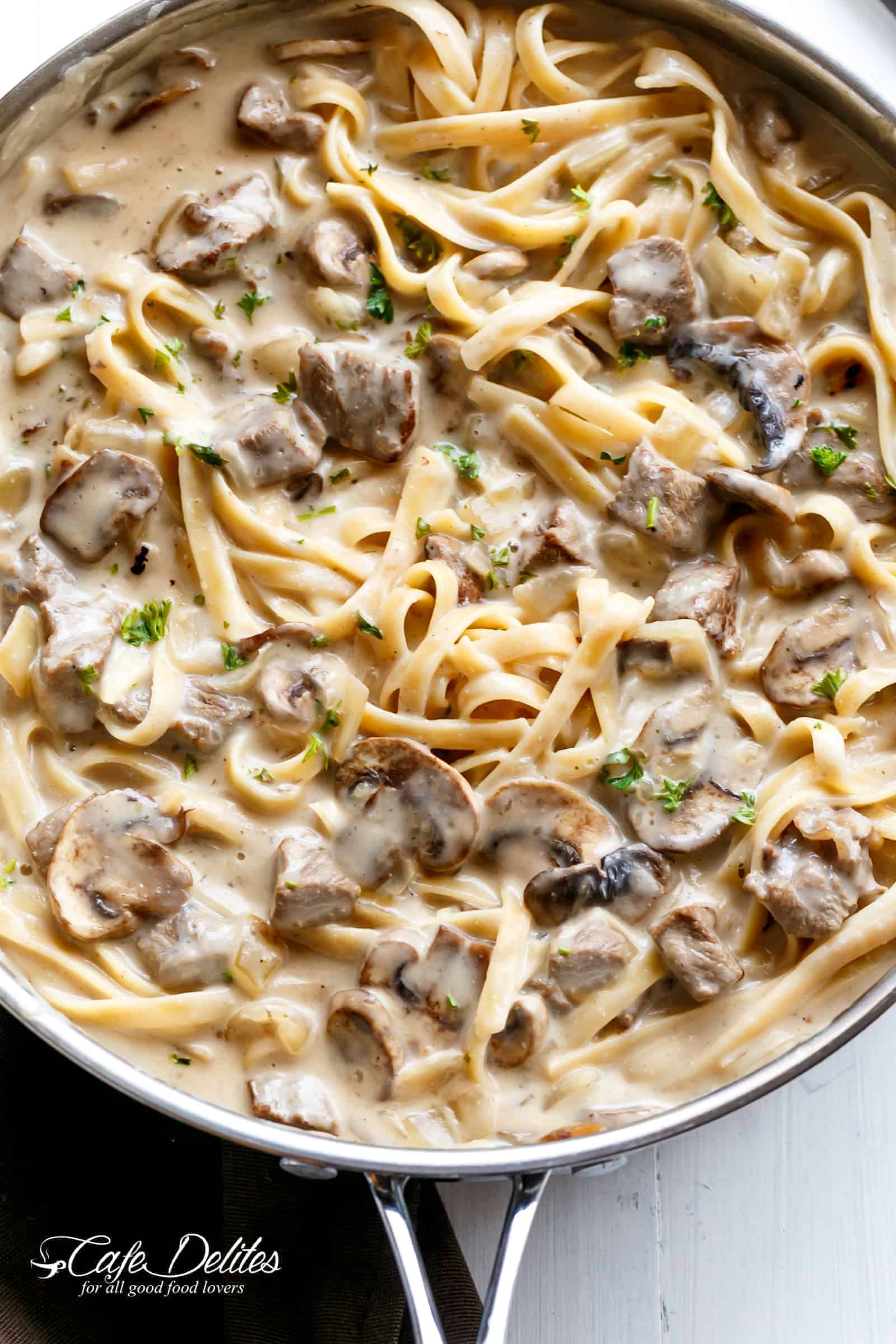 For those emergency episodes where you want a cookie, but you don't want to risk your cravings with a whole batch of cookies. A single serve and jumbo sized salted chocolate chip cookie will fix anything at anytime!