MEAL PLAN WEEK 45 is here! A recipe for everyone! Cajun Butter Steak Bites, super crispy Oven Fried Chicken, Sesame Salmon and the BEST Guinness Beef stew. PLUS Ham and Potato soup, Chicken Fajita stuffed Sweet Potatoes and Shrimp Piccata. Including Banana Bread for dessert AND your BONUS Meal Prep reminder for the weekend to start you off in the right direction.
7 nights of dinners!
REMEMBER: TO SEE A RECIPE, CLICK ON THE IMAGE OR THE LINK ABOVE IT!
MEAL PLAN WEEK #45

Deliciously creamy Ham and Potato Soup is easy to make and perfect to use up any leftovers! Filled with soft, tender potatoes, carrots, celery, onion, garlic and the option of making your own ham broth from a leftover ham bone! Picky eaters will ask for seconds.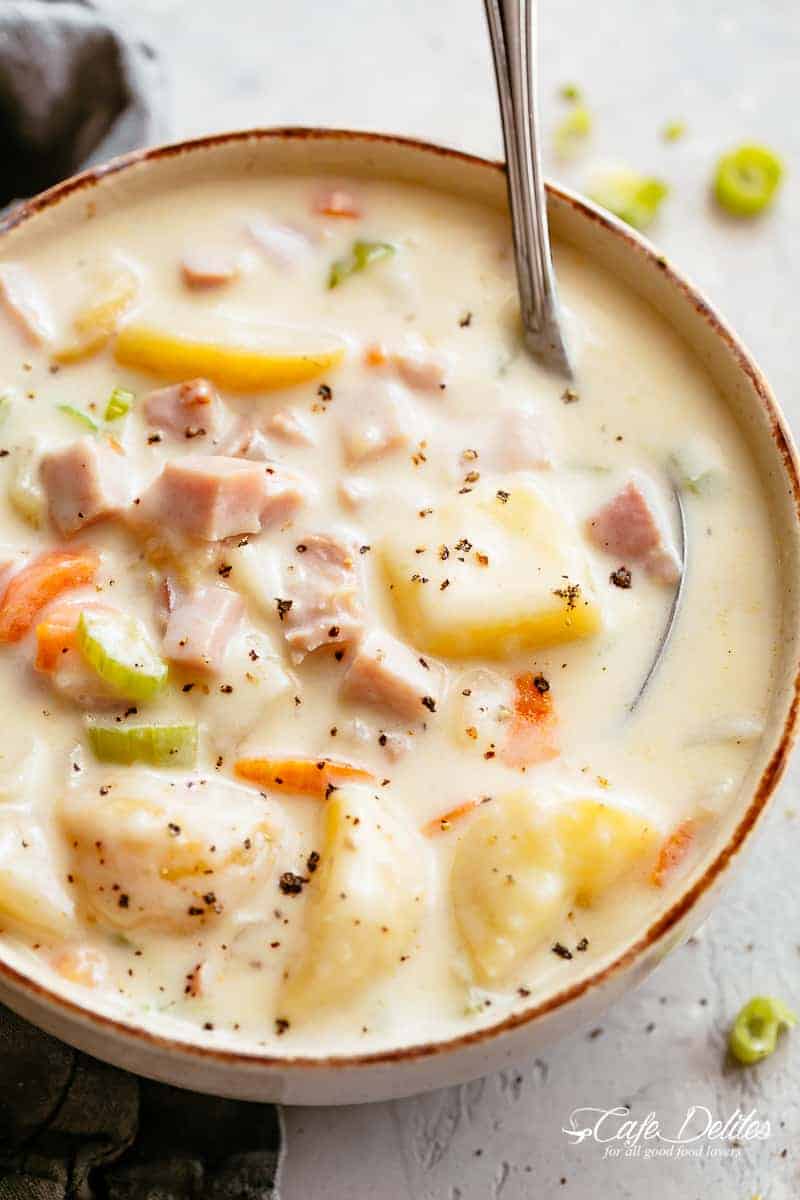 Sesame Salmon In Foil is ready in under 20 minutes! Full of Asian flavours with ingredients you have in your kitchen, and so easy to pull together.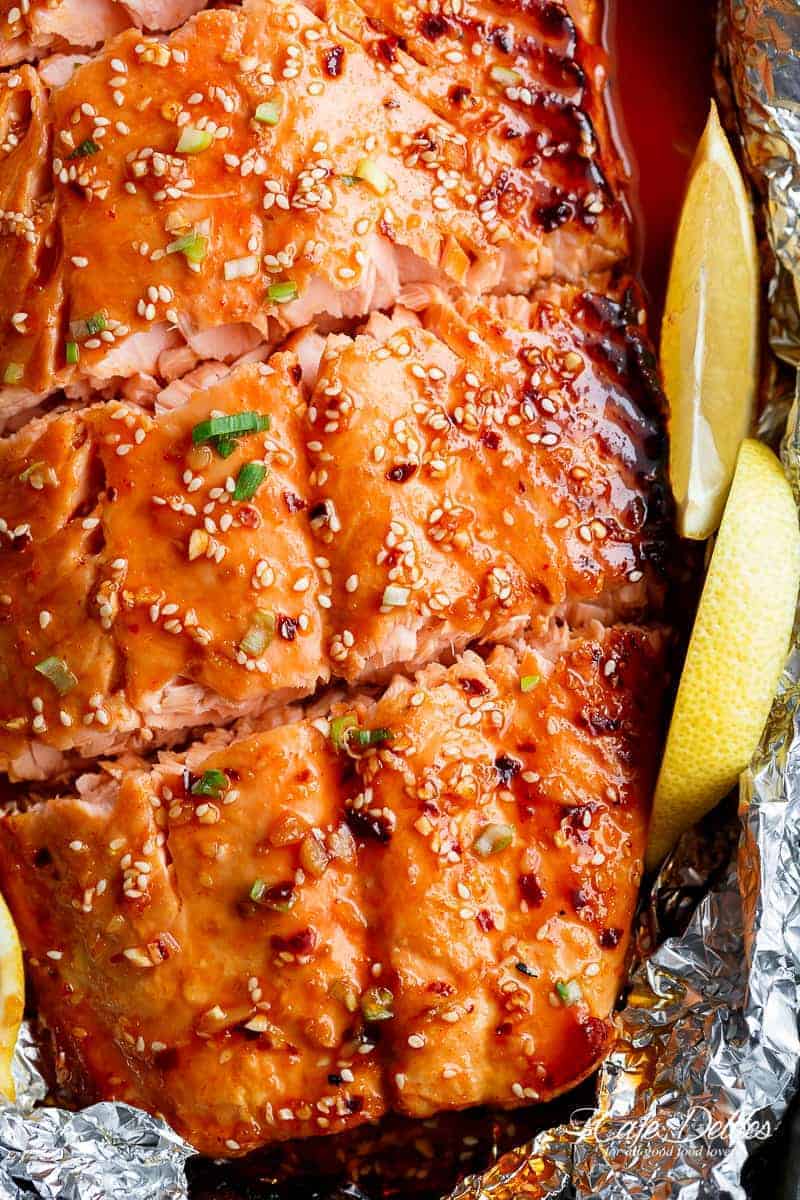 Tender pan seared Cajun Butter Steak Bites are full flavoured with crispy edges. Ready in under 10 minutes without any marinating!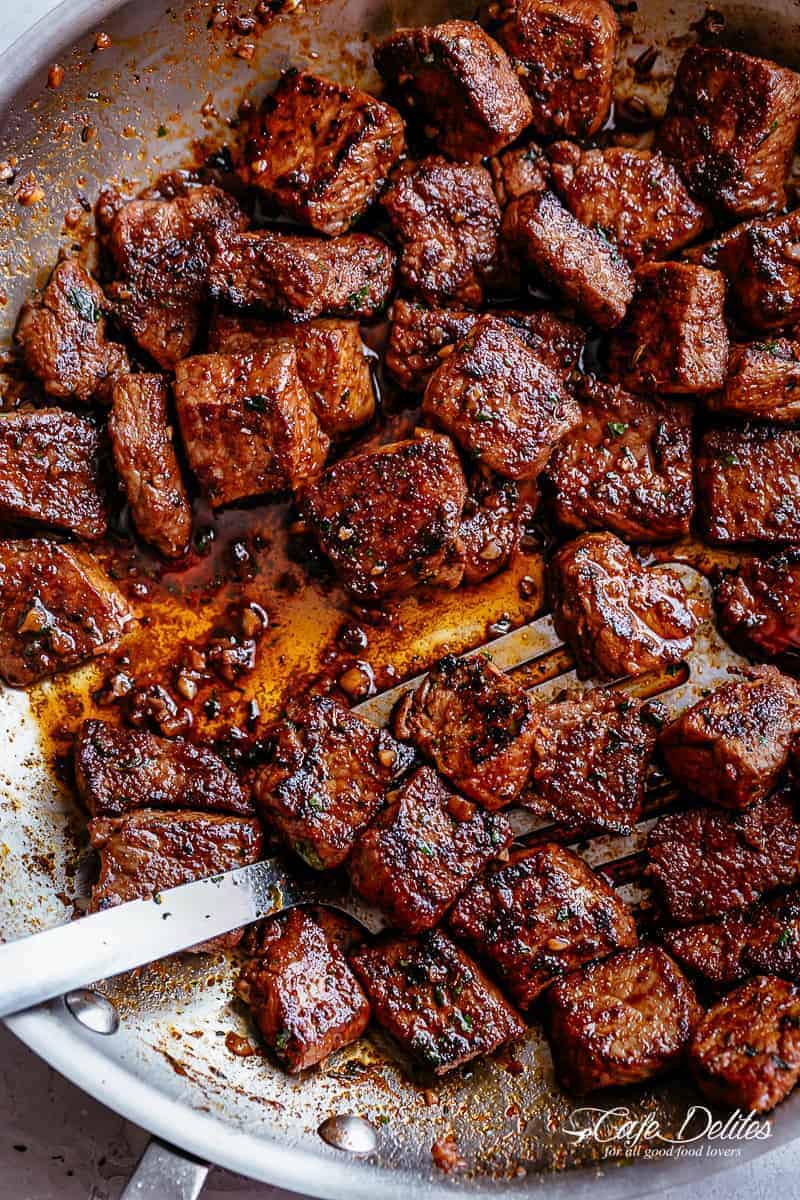 Chicken Fajita Sweet Potatoes are a healthy and filling comfort food. A deliciously creamy way to change a meal from boring to fiesta!

Creamy Garlic Butter Shrimp Piccata is the recipe of your dreams! Garlic butter shrimp coated in a rustic creamy garlic parmesan sauce with a hint of lemon, capers and spinach! Leave people wondering if there is a hidden chef in your kitchen! Quick and easy to make, ready on the table in less than 15 minutes!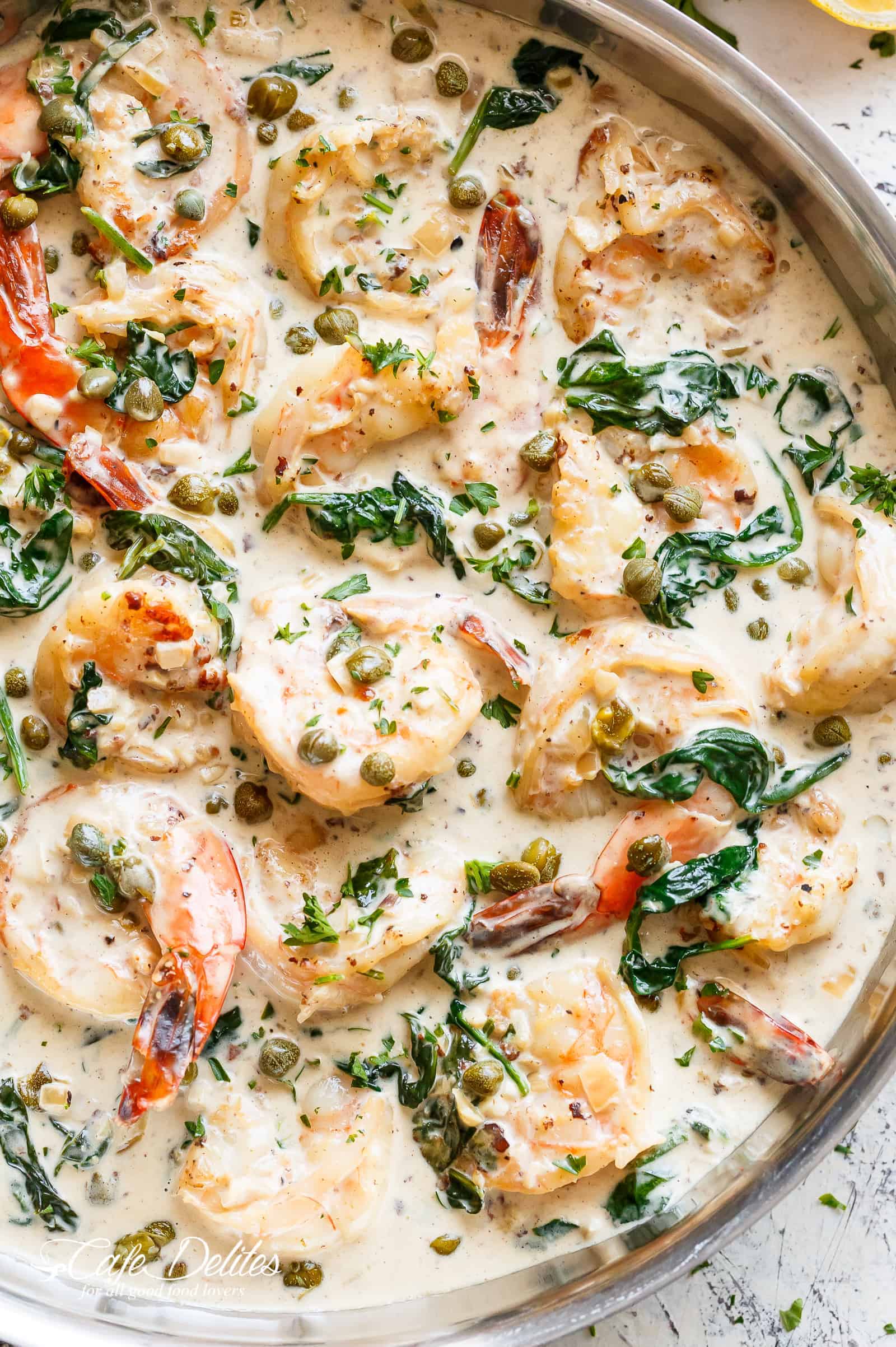 Beef And Guinness Stew is a heart warming bowl of comfort! Slow cooked beef simmered in a rich Guinness gravy with so much sauce and flavour will fast become your favourite stew.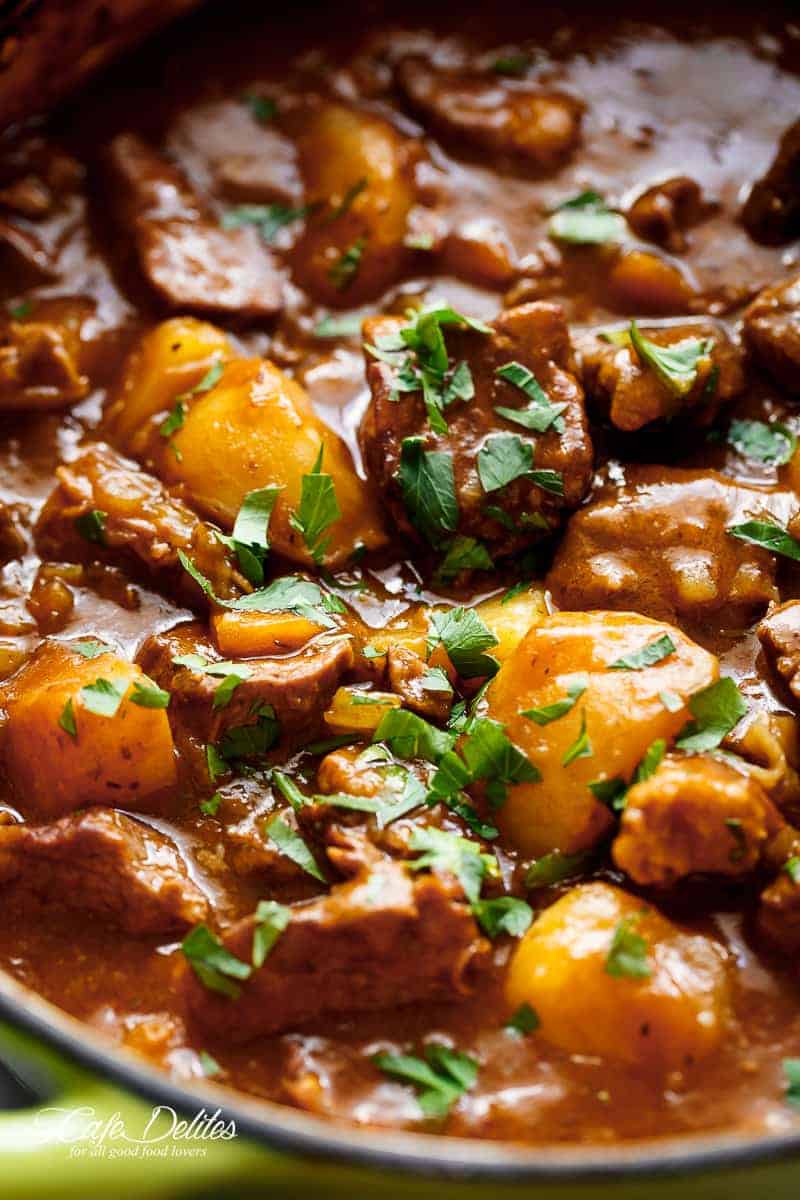 Oven Fried Chicken tastes deep fried when biting into it, using a simple technique to get the chicken super crispy with no need for deep frying! Drizzled with honey garlic sauce!
The Best Fluffy Banana Bread with chocolate chips or chopped nuts is not only the best way to use up over-ripe bananas, but it's possibly the best slice to go with your morning coffee! Better than anything store-bought, our banana bread is buttery, moist and smells amazing while baking! Every bite is pure heaven.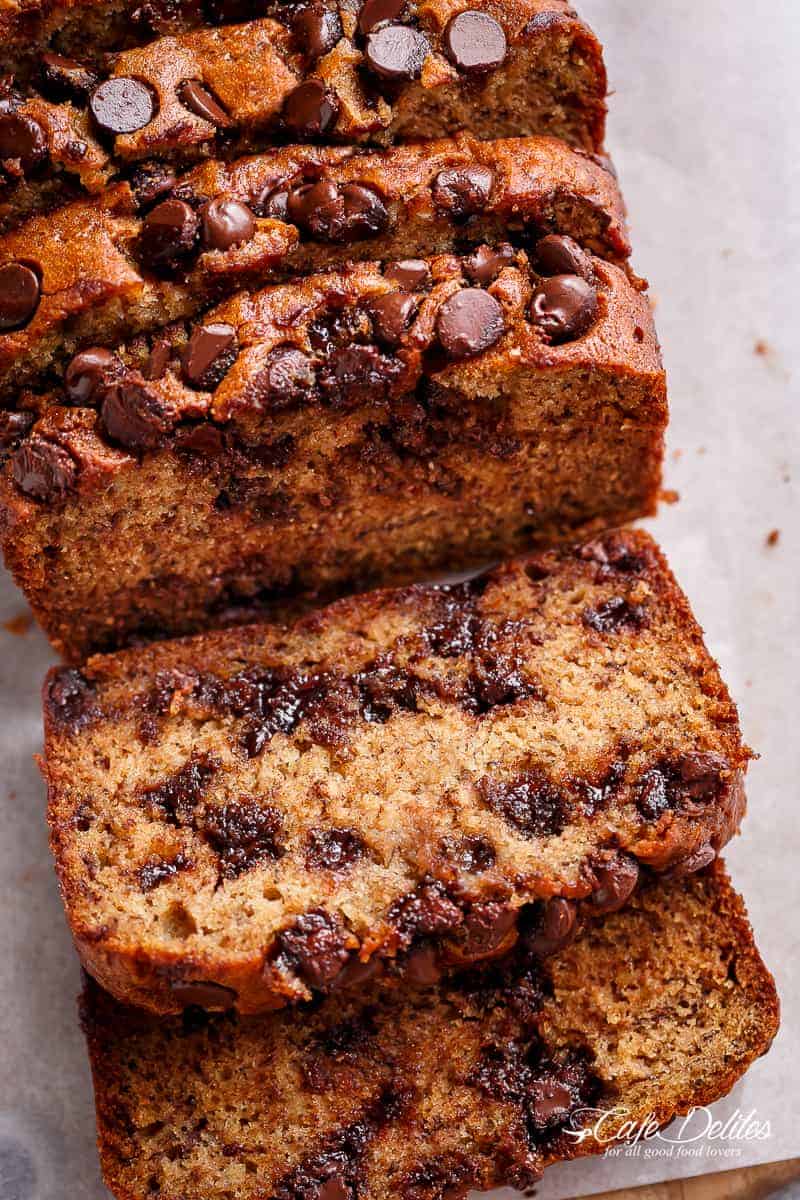 DON'T FORGET TO MEAL PREP!
Breakfast Egg Muffins done 3 ways are low carb, filling and perfect for meal prep! Spinach tomato & mozzarella; bacon & cheddar OR garlic mushroom & peppers! Whether you're on a low carb or Keto diet, or you need something quick to grab while running out of the door, Breakfast Egg Muffins are a delicious healthy saviour and PERFECT for Meal Prep!