MEAL PLAN WEEK 37 is here! A recipe for everyone! Creamy Parmesan Herb Mushroom Chicken, Corn Chowder cooked in a slow cooker or instant pot, low carb Spinach Ricotta Cannelloni, Greek Chicken Salad or a One Pan Greek Chicken and Potatoes. PLUS Crispy Honey Orange Salmon, Lamb Ragu and Cheesy Meatballs!
Throw in RUM BALLS for dessert!
7 nights of dinners!
REMEMBER: TO SEE A RECIPE, CLICK ON THE IMAGE OR THE LINK ABOVE IT!
MEAL PLAN WEEK #37

A Slow Cooker Potato Corn Chowder with crispy bacon pieces and mozzarella cheese! As simple as throwing ingredients into a slow cooker and letting it cook for you! (No Cream and Dairy Free Options)

Rich and creamy spinach and ricotta stuffed inside Zucchini 'cannelloni tubes'! Low carb, guilt free and healthy, baked until the cheese is bubbling and golden…this is one dinner that's not only easy to make, but full of flavour!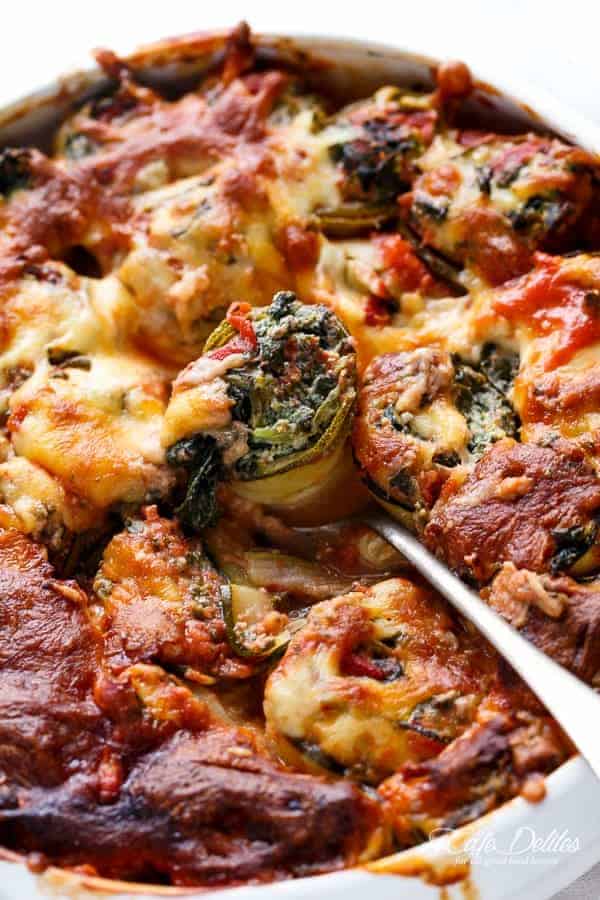 Greek Lemon Garlic Chicken Salad with an incredible dressing that doubles as a marinade! Complete with Tzatziki and homemade flatbreads, it's a winner!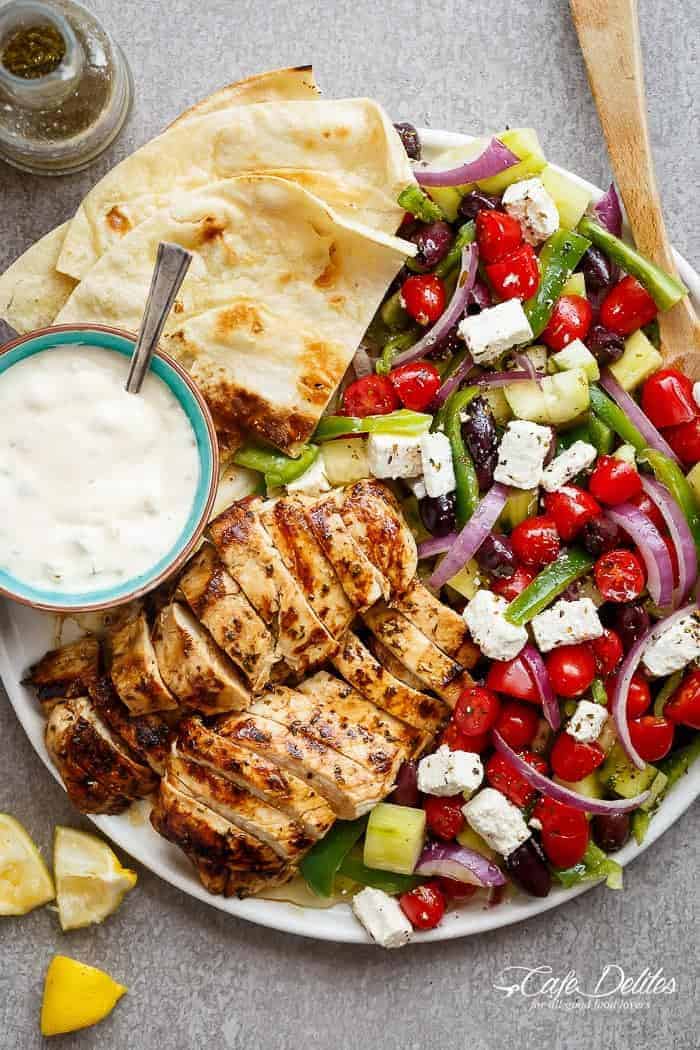 OR
Weeknight dinner made simple with Greek baked chicken and potatoes. So many flavours happening in one pan and dinner is ready in less than 45 minutes!

Crispy Honey Orange Glazed Salmon fillets are pan-fried in the most beautiful honey-orange-garlic sauce, with a splash of soy for added flavour!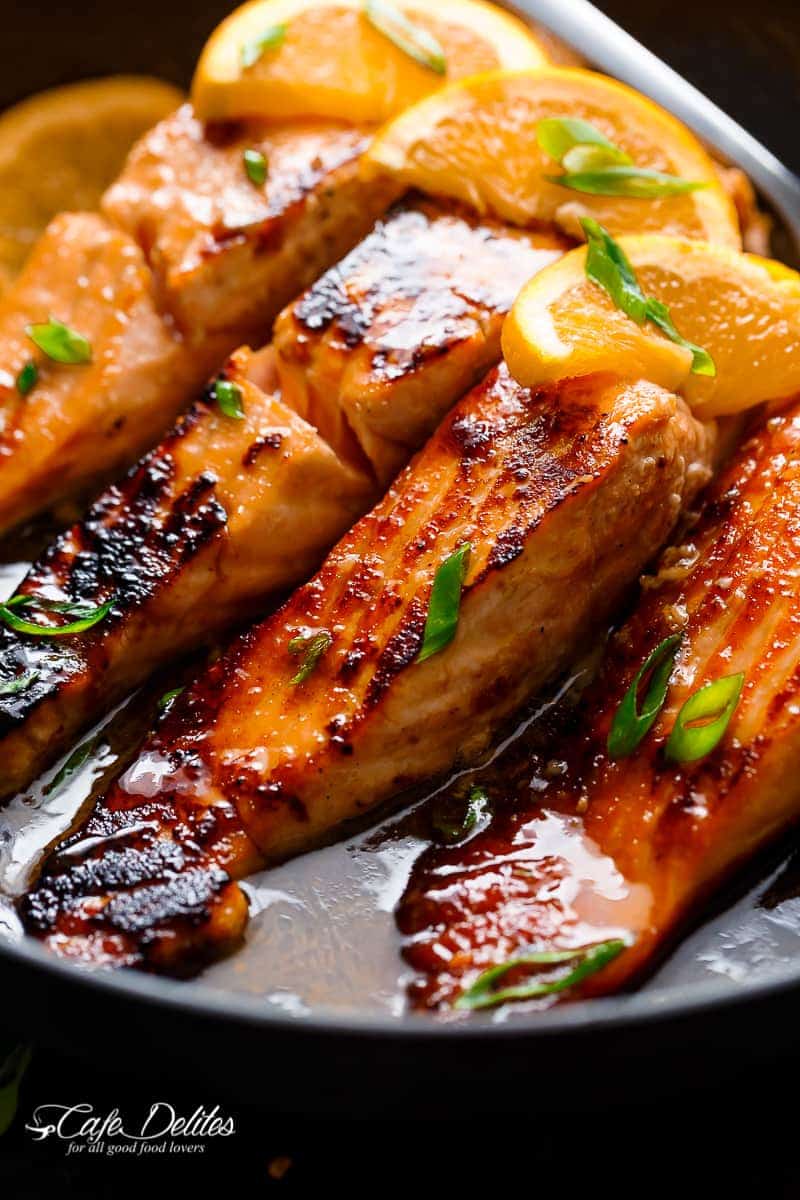 A fiery super saucy Ragu spiked with red wine to ensure tender pieces of lamb on top of a bed of Al Dente Parpadelle. With or without Parmesan, it holds all the flavours of rustic Italian cooking on its own.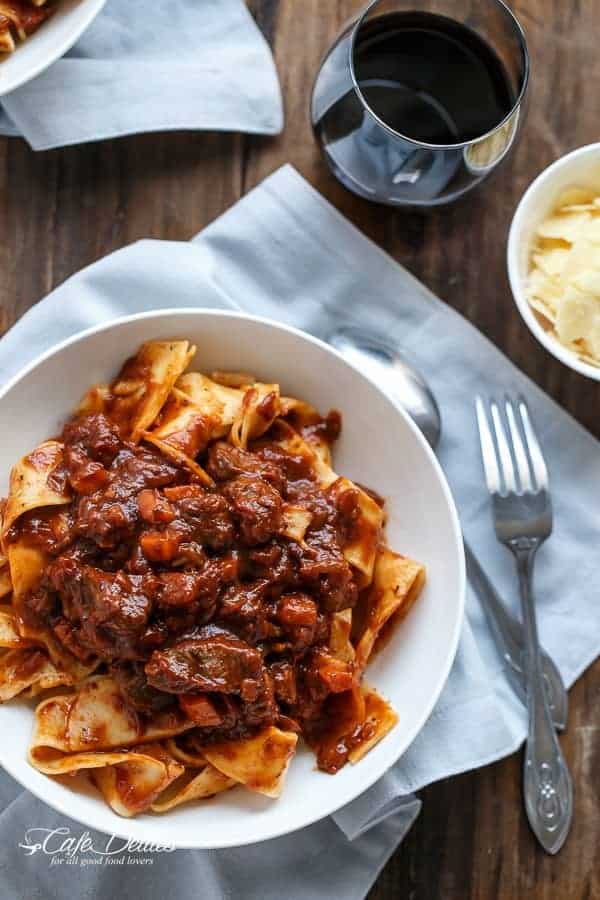 A thick and lightened up Creamy Parmesan Herb Chicken Mushroom with a kick of garlic is your new favourite dinner recipe!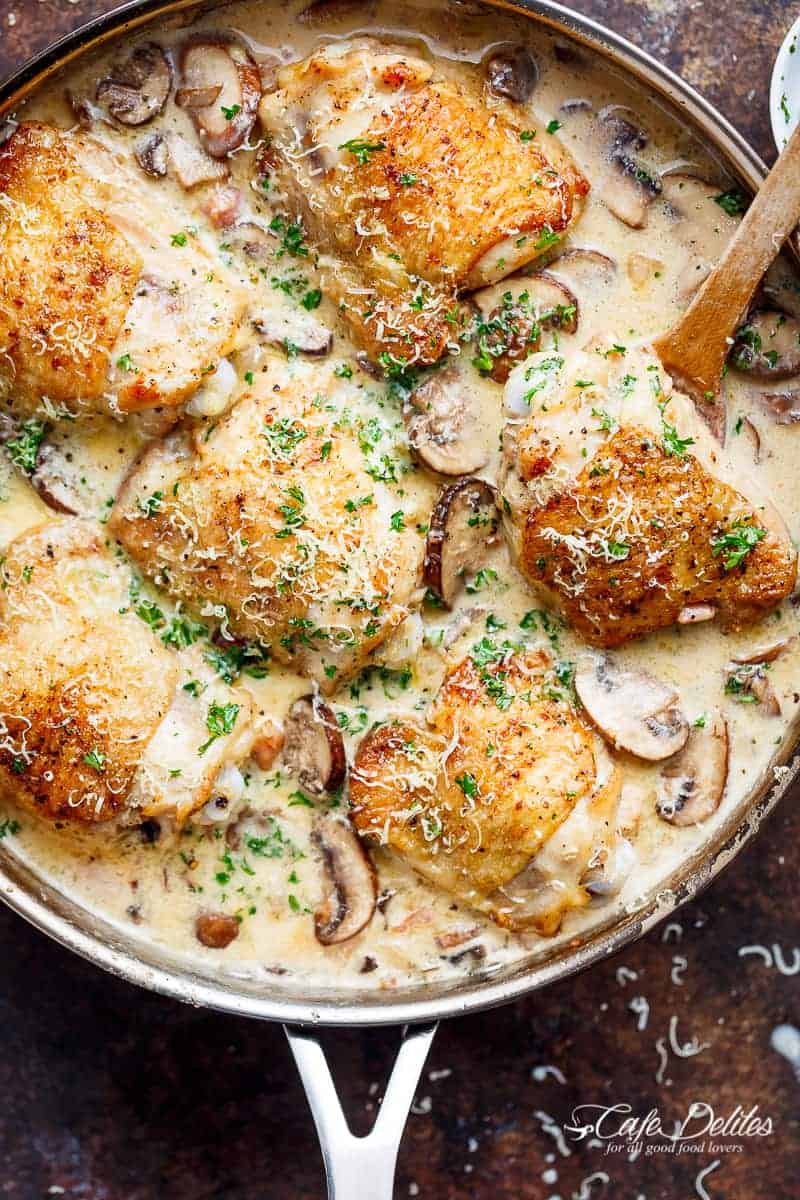 Cheesy Meatballs are soft, juicy and tender, simmered in a rustic homemade tomato sauce. Topped with melted mozzarella cheese and serve over spaghetti for a delicious dinner!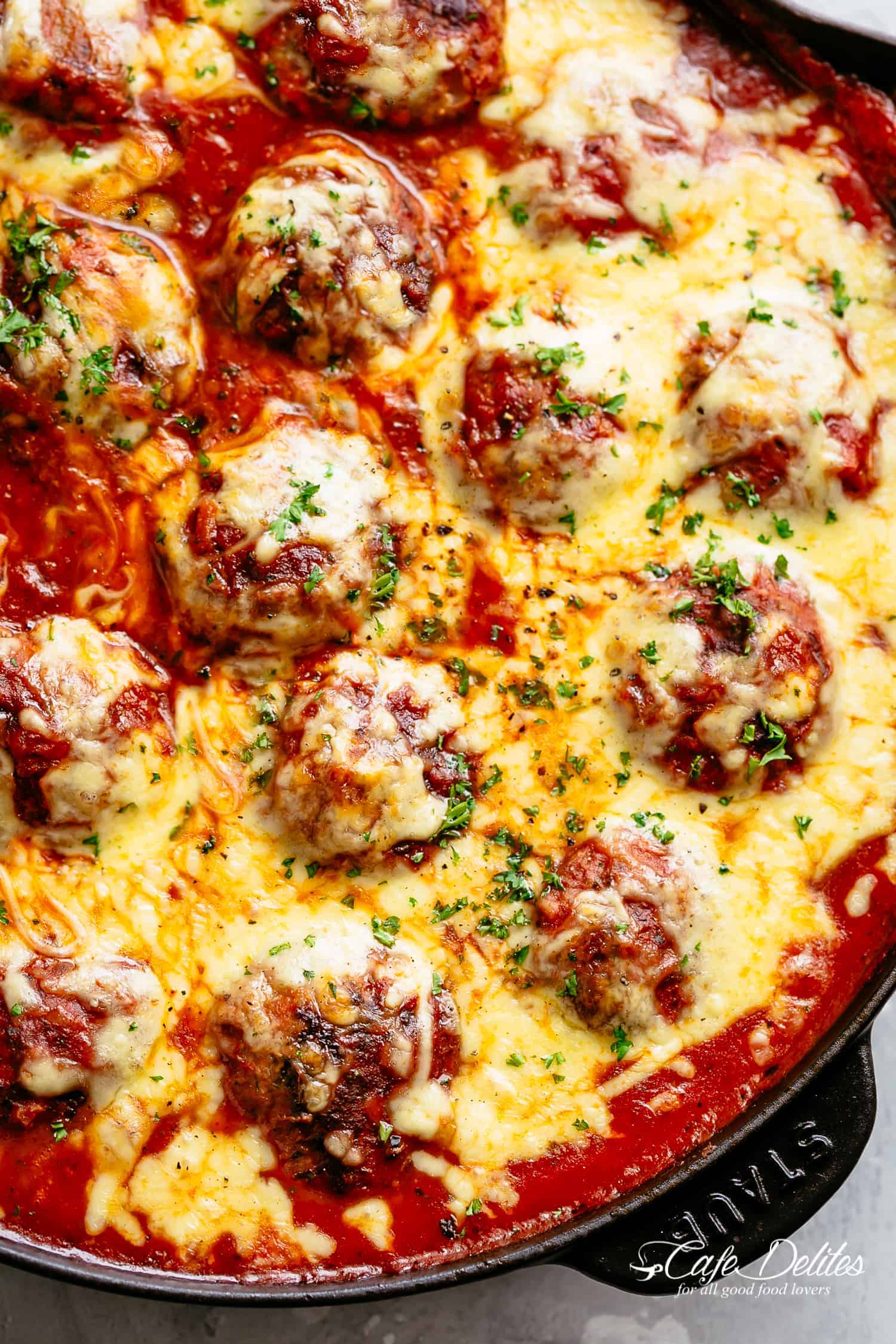 Easy Chocolate Coconut Balls (Truffles) are the easiest 4-Ingredient Christmas treat! NO BAKE and NO MELTING CHOCOLATE! Where chocolate and coconut meet condensed milk and crushed cookies with a (optional) hint of rum to make the BEST treats to give as gifts OR serve to your guests!