Garlic Prawn (Shrimp) Salad Wonton Cups with Sweet Chilli Sauce + Best Recipes Exclusive!
The ultimate appetiser: Fresh garlic prawns, sliced and pan fried to garlicky perfection, mixed through a coleslaw salad full of lemon juice, a touch of mayo and sesame oil…and served in crispy oven baked wonton cups.
Drizzled with sweet chilli sauce for a flavour explosion…your guests will be impressed with these easy to make cups! And just in time for your Christmas menu planning.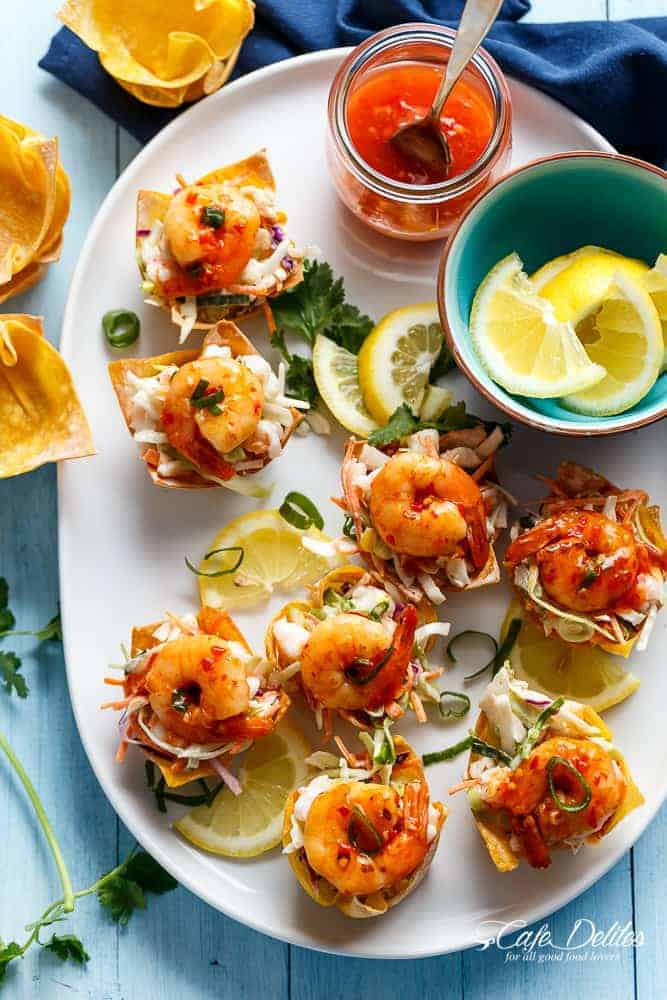 Put away your deep friers and calorie counters.  These require minimal preparation and minutes to make!Simply bake the cups in your muffin tins sprayed with a little cooking spray…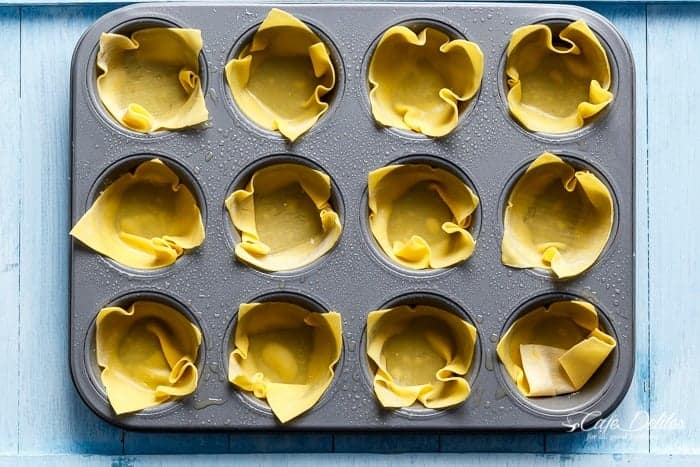 And while they're baking, fry your prawns (or shrimp) in a perfect garlicky combination. Mix your salad together…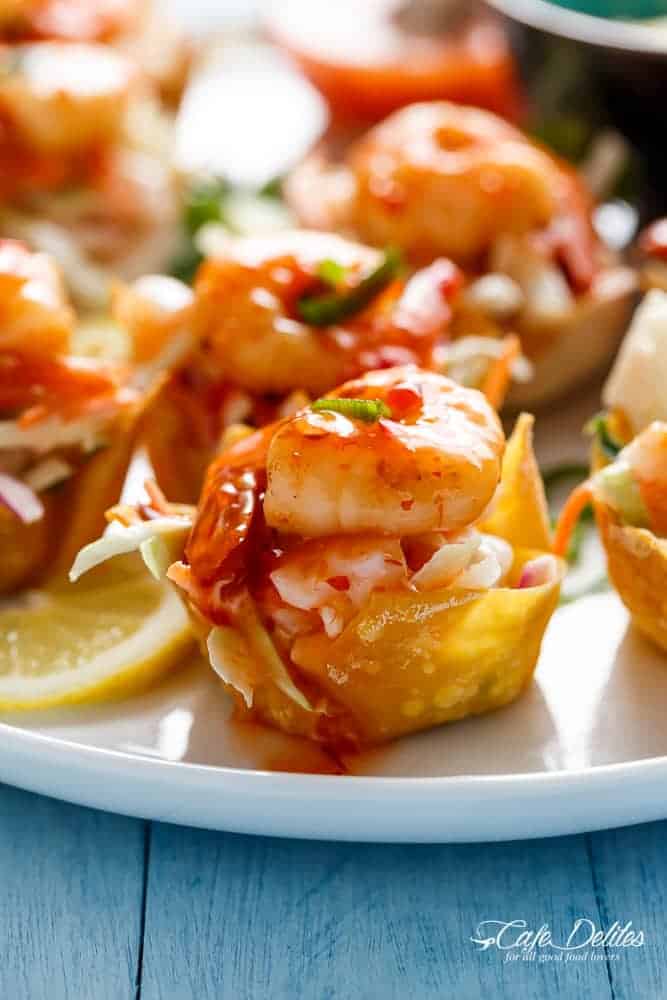 Top with an extra prawn to show your skills…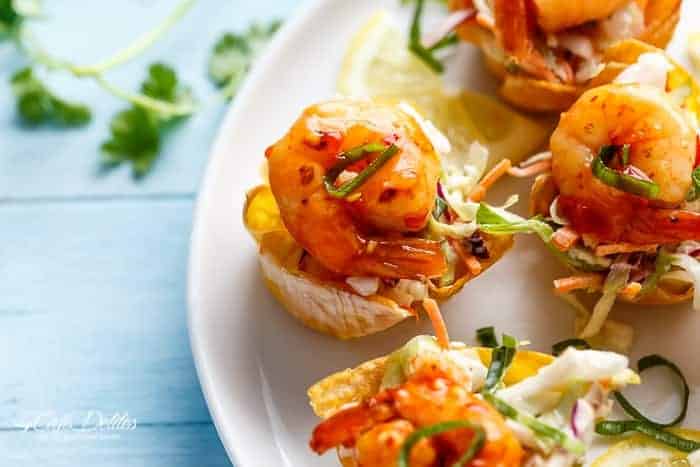 And serve with shallot slices and lemon wedges. In all…these are ready in under 20 minutes!
The wonton cups can be prepared the night before and stored in an air tight container in the refrigerator. OR. Prepare them days before and freeze them until you're ready to prepare them! Simply pull them out of the freezer the morning of your feast and allow them to thaw completely. They can be reheated in the oven on medium heat just to warm through, and somehow retain all of their crispiness.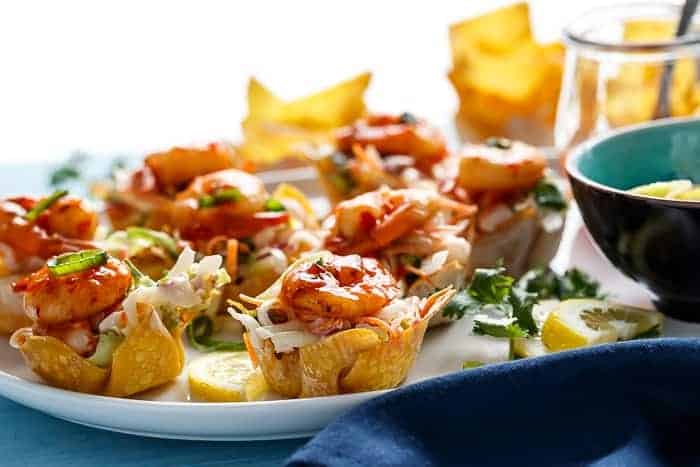 This is another exclusive recipe for the team over at Best Recipes. The full recipe can be found following this link!
Thank you for supporting the companies who support Cafe Delites!