Lemon Parmesan Salmon & Asparagus Foil Packs are so easy to make, and are packed with flavour!
Extremely versatile, they can be baked OR grilled right on your barbecue! Low carb readers have been asking me to remake this Crispy Parmesan Salmon without the bread crumb topping to reduce the carb count, and let me just say this was a PLEASURE for me to make AND taste test over and over and over again. Lemon Parmesan Salmon & Asparagus Foil Packs FOR THE WIN!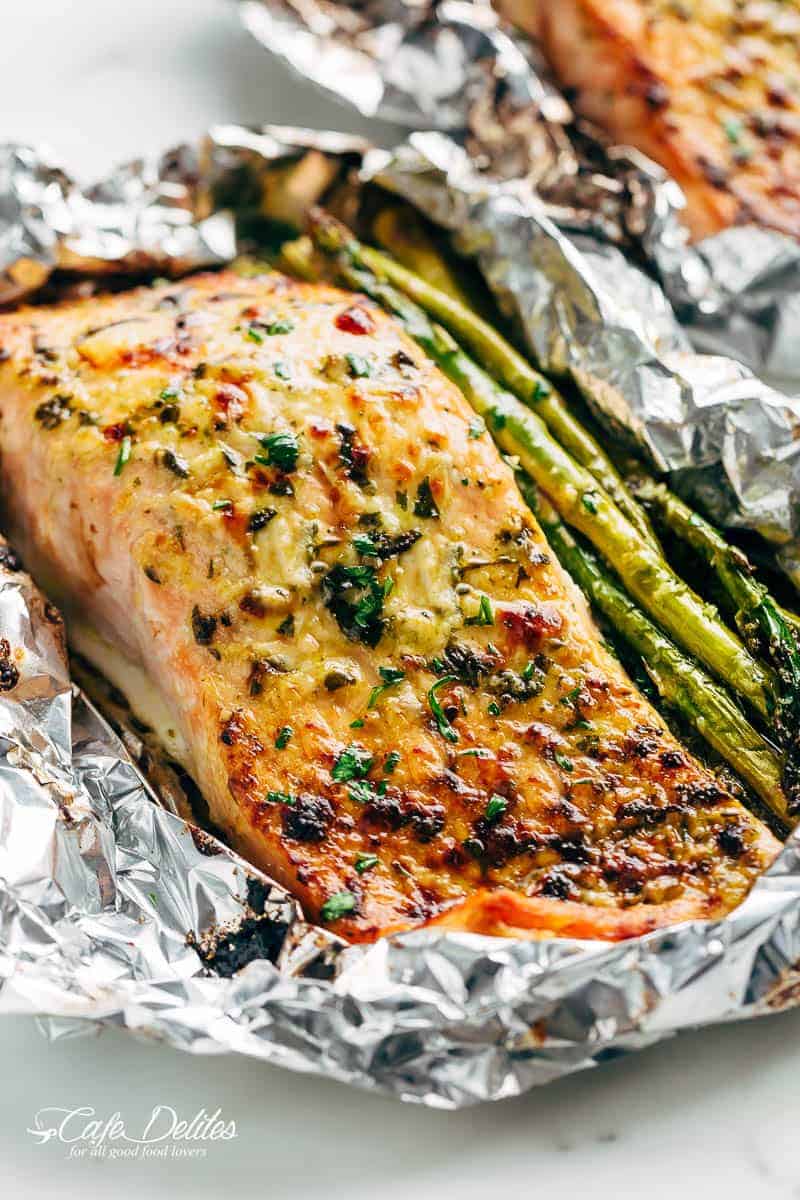 There's something about a buttery, garlicky, herb mixture being poured onto a fresh, wild caught salmon fillet. To get the measurements right, however, is a whole different story. If too much lemon goes in? Bitterness overload. Too much butter? Oily overload. Too much salt? Be careful of this one. Too much garlic? (Wait…WHAT is too much garlic, even?)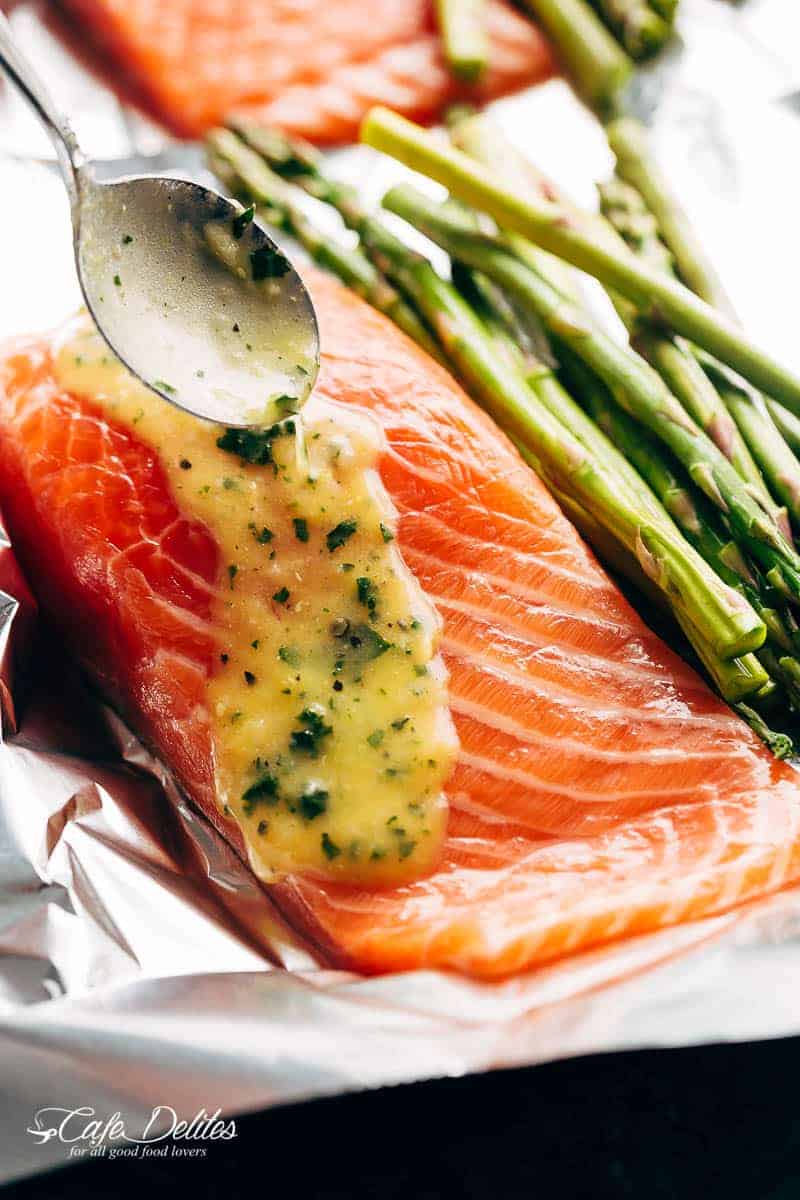 PLUS, if that's not enough, freshly grated parmesan cheese goes over the top, gets baked in a foil packet to keep all of those flavours and juices in the salmon WHILE being soaked and cooked right into asparagus for a complete meal; in less than 30 minutes!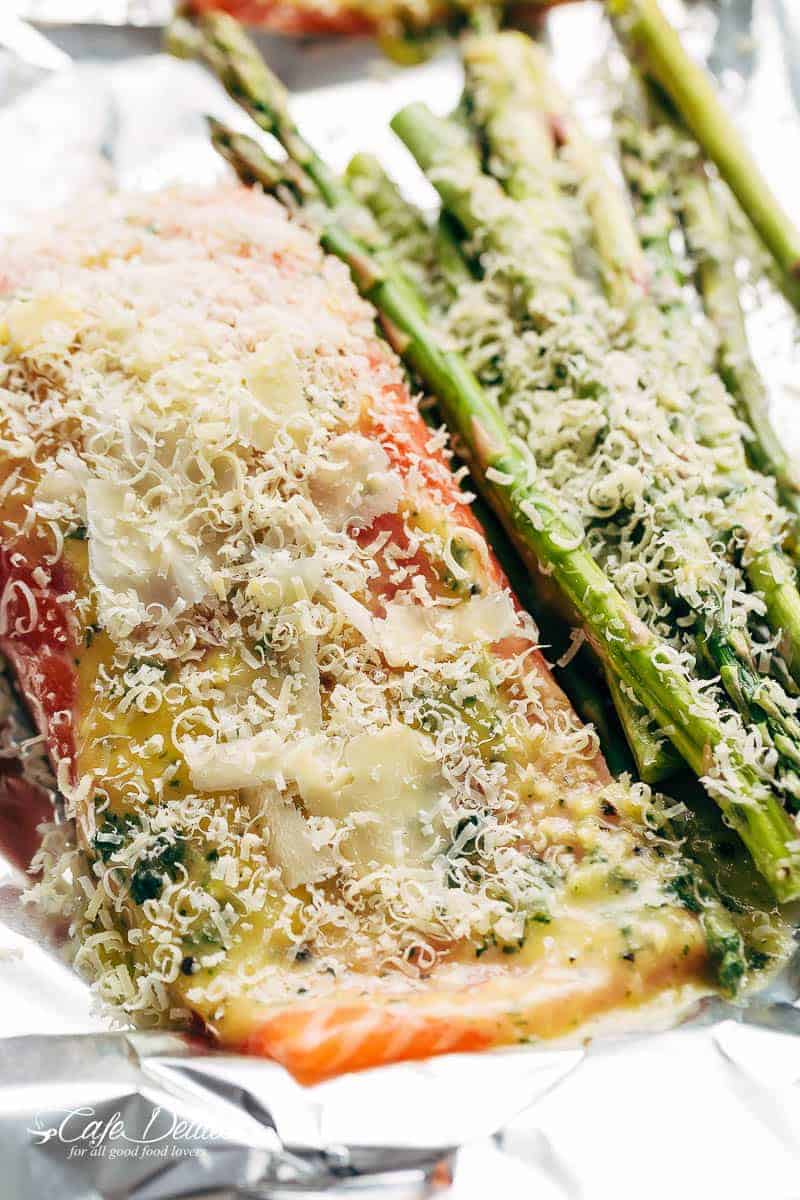 With this salmon during testing, I found that we did not like the flavour of packaged, powdered parmesan cheese. You know the one you can find in a can? Yeah….no. It seemed to ruin the natural flavour of salmon. Freshly grated however, is a different thing all together. Whether you shave it on with a vegetable peeler, or grate it, you will get the very best of flavour using FRESH PARMESAN CHEESE!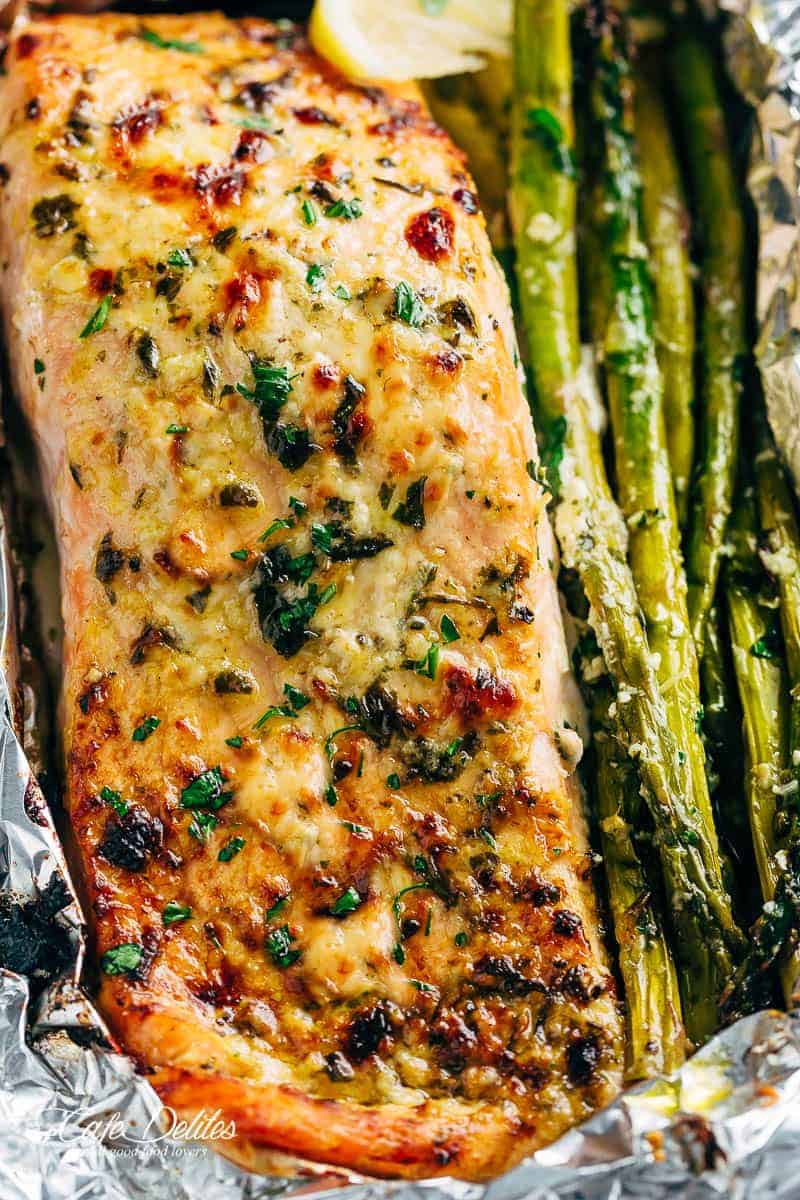 Also, if you don't like asparagus, you can easily pair this with zucchini or green beans!
If you try it, PLEASE let me know if you love it more than we did!