Easy Oven Baked Barbecue Chicken Pizza Tacos are full of pizza flavours, stuffed inside a crispy taco shell, to give you the BEST of both worlds!
Easy Oven Baked Barbecue Chicken Pizza Tacos… Ever heard of such combination? What a great easy way to enjoy a meal!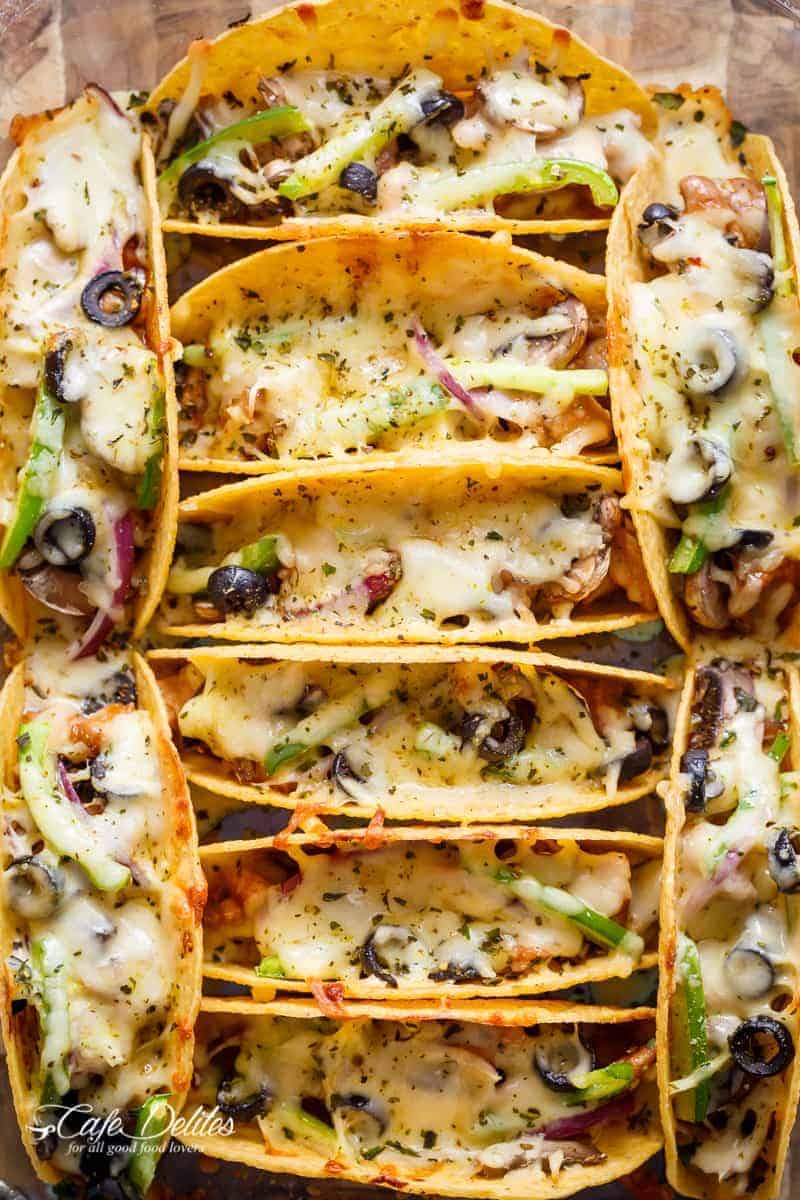 I have three questions for you:
1/ Q: What's better than Taco's?
A: Pizza.
2/ Q: What's better than Pizza?
A: Taco's.
3/ Q: What's better than both of those?
A: The merging of two of the greatest foods of our lifetime. A pizza taco. No, this isn't authentic Italian or Mexican BUUUHT it sure is a hell of a way to thoroughly enjoy both AT THE SAME TIME.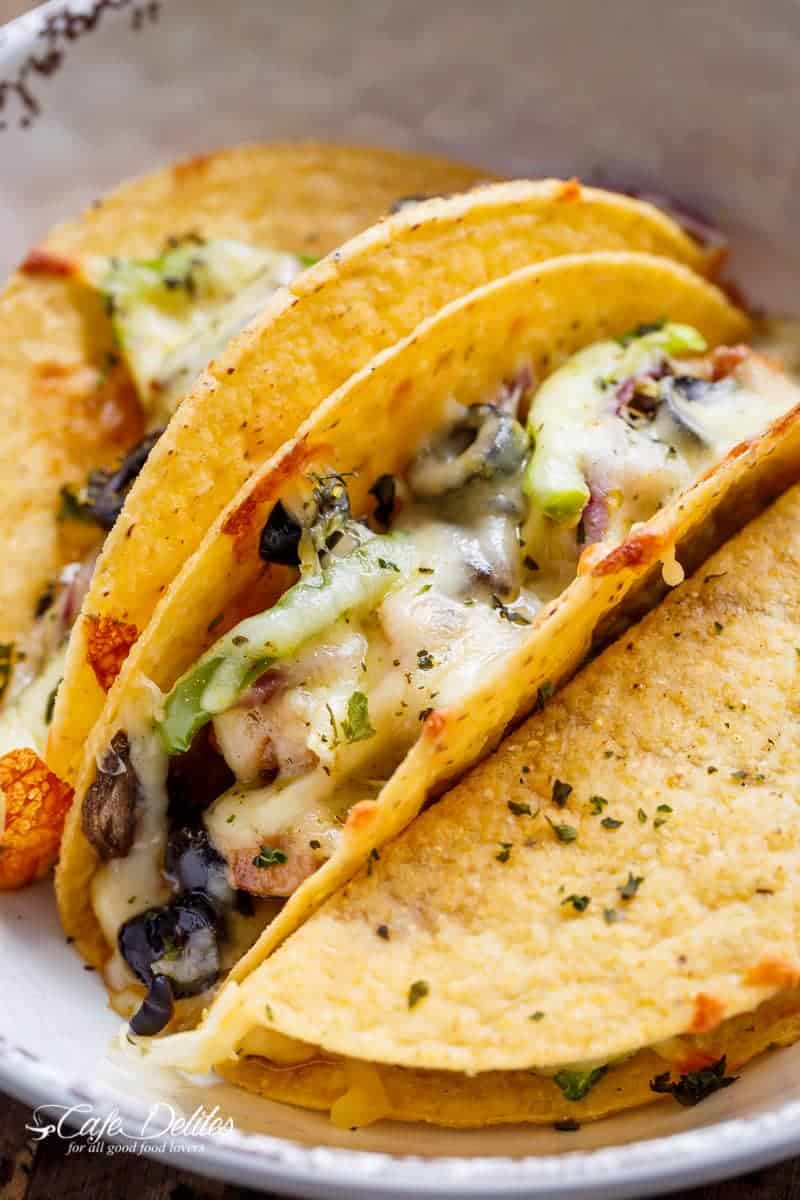 If you've been following me for a wile, you already know my obsession with barbecue chicken pizza is a pretty big deal, and I usually stuff those flavours into whatever I can. There was the BBQ Chicken Pizza Pull Apart Bread; a Barbecue Chicken Pizza Egg Wrap; Barbecue Chicken Pizzadilla (Pizza Quesadilla).
It's real, people.
For this recipe, I went with a Barbecue Chicken Pizza inspired Taco, because WHO doesn't love a good BBQ Chicken Pizzah?
First: Make your chicken in the best 2-ingredient sauce EVER, and fill your Taco shells. I suggest sprinkling the base of each shell with shredded cheese to stop them from going soggy. They stay perfectly crunchy this way.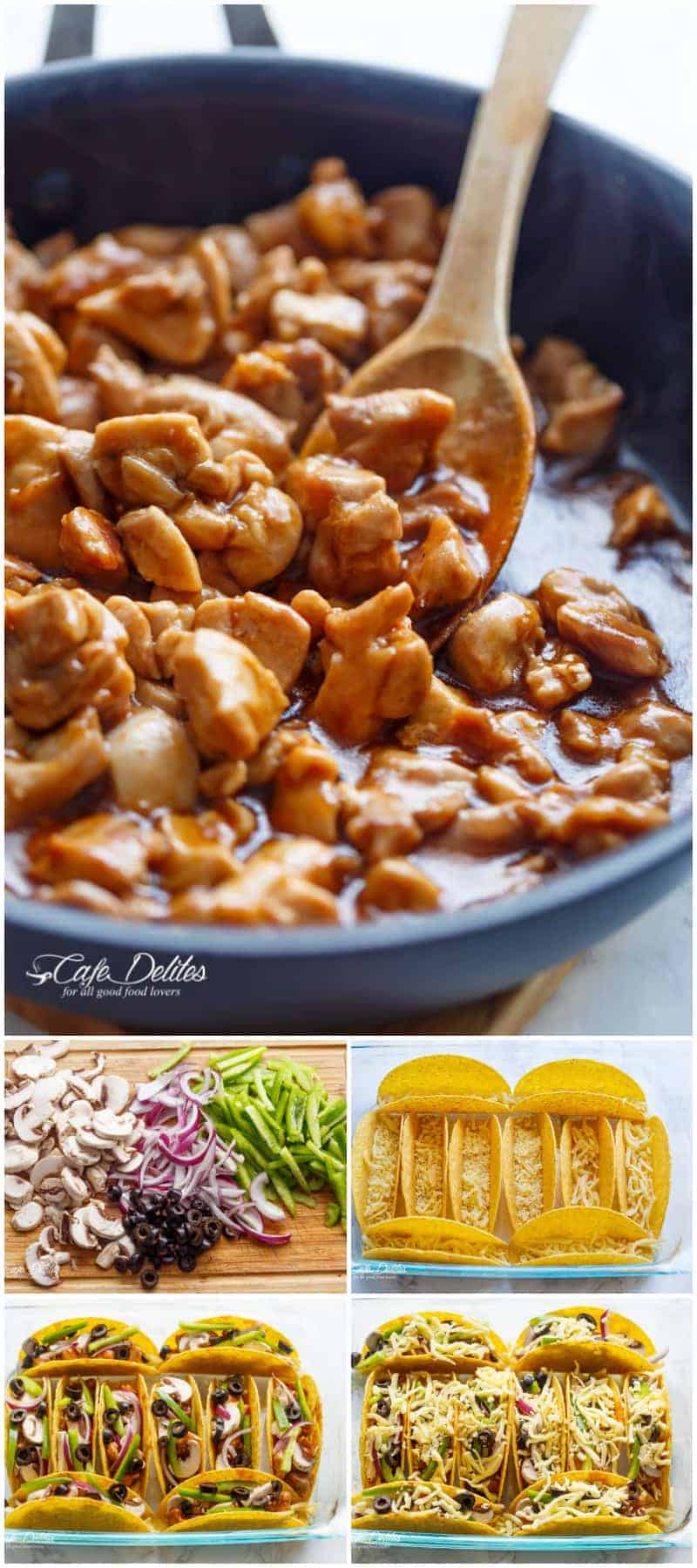 Next, bake them until the cheese oozes down and melts through your chicken pizza stuffing / topping.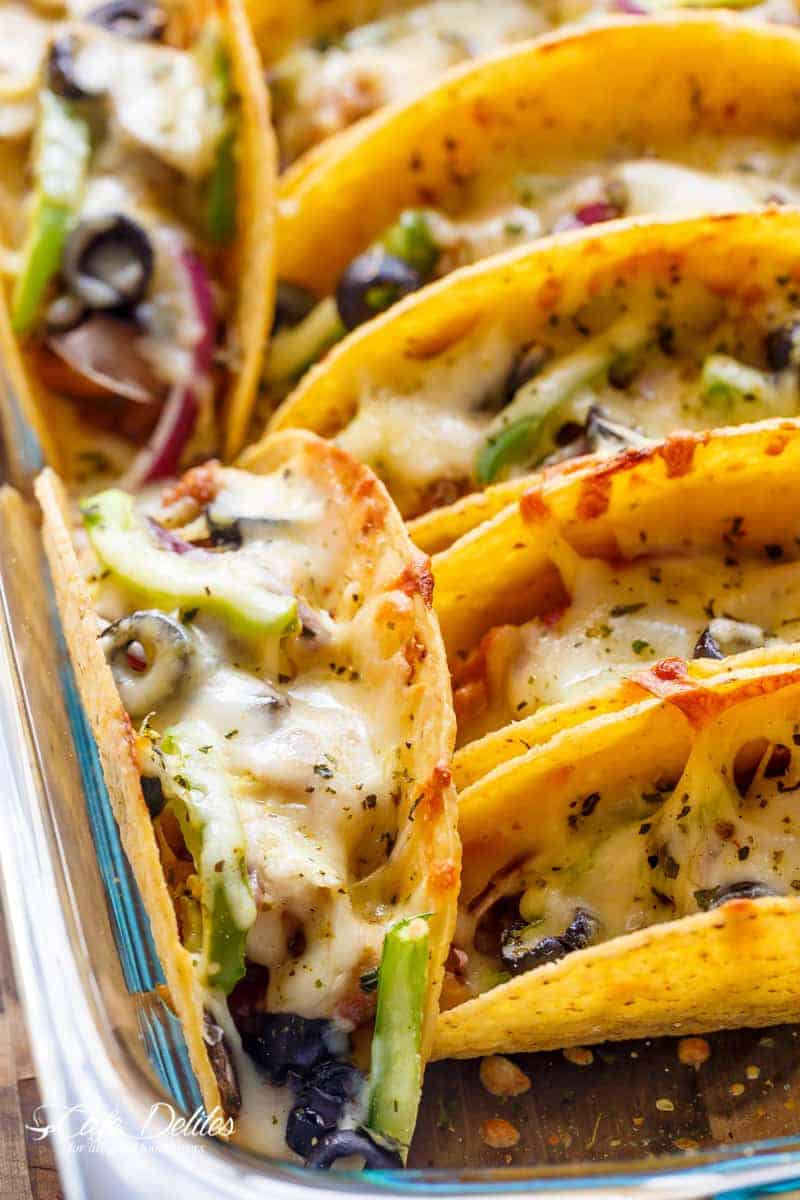 I serve these as they are. No need for sour cream or guac! BUUUUHT you can top these Oven baked Barbecue Chicken Pizza Tacos with whatever your heart desires!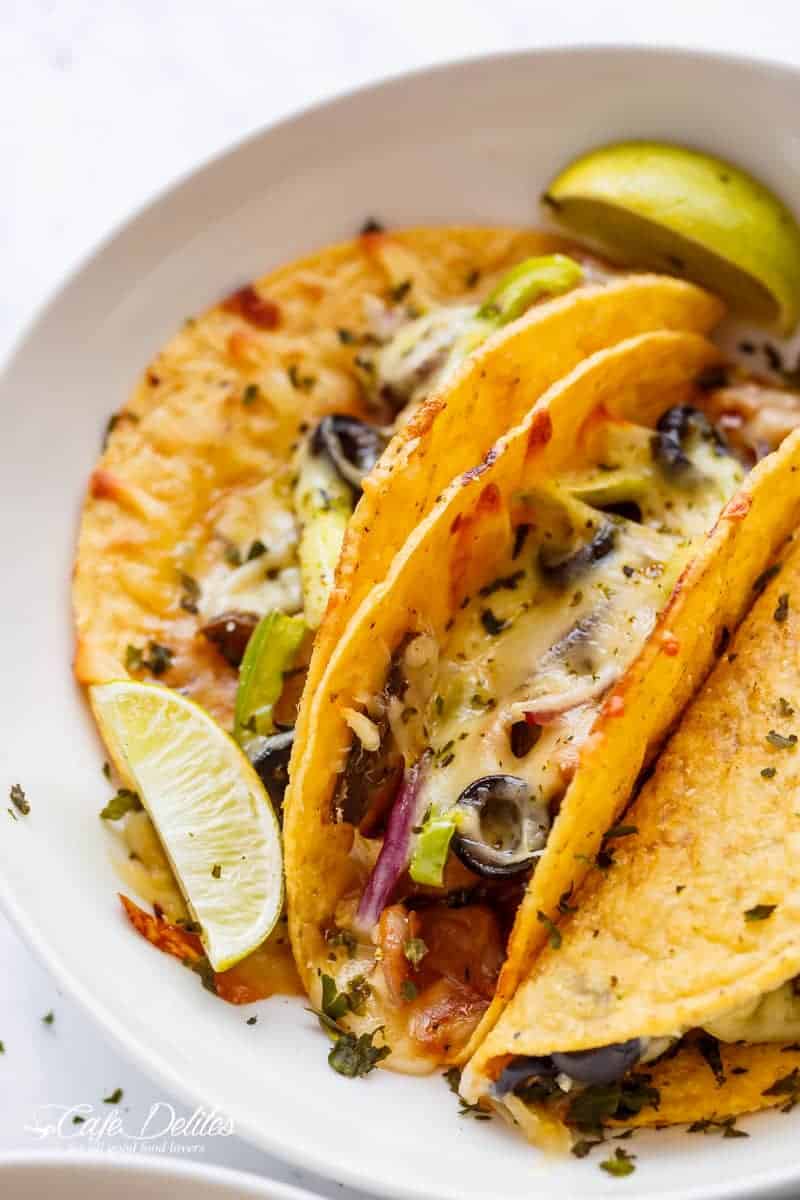 REMEMBER TO SUBSCRIBE TO CAFE DELITES NEWSLETTER FOR FREE AND RECEIVE FRESH RECIPE NOTIFICATIONS DELIVERED INTO YOUR INBOX!
If you try a recipe, please use the hashtag #cafedelites on INSTAGRAM for a chance to be featured!
FOLLOW CAFE DELITES ON FACEBOOK | INSTAGRAM | PINTEREST | TWITTER FOR ALL OF THE LATEST CONTENT, RECIPES AND UPDATES.