Spinach and Ricotta Grilled Cheese
Spinach and Ricotta Cannelloni turned into Grilled Cheese. Yes, this is real life and happening. Right.now.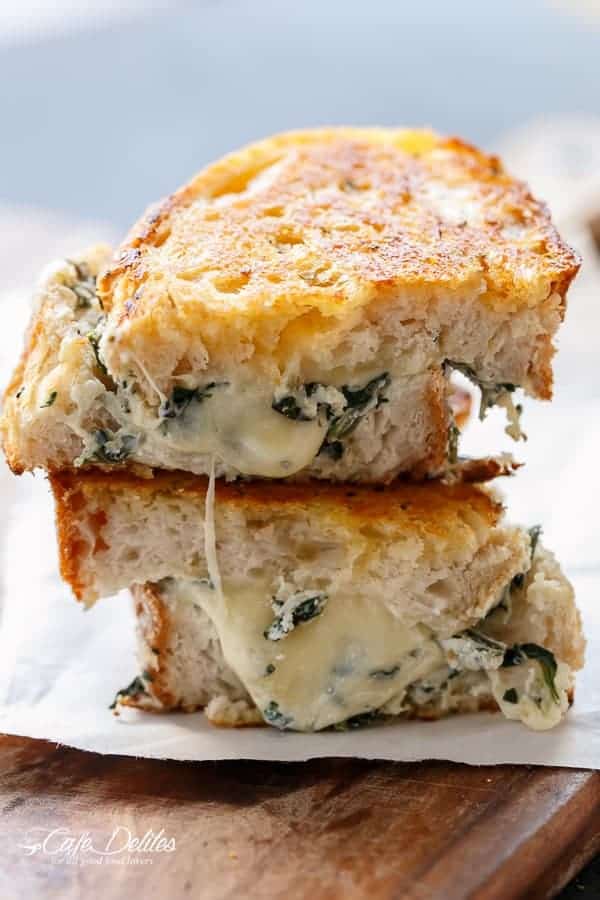 Do you ever have a craving you just need to fill before it breaks you? But you don't have time for stuffing and baking…and waiting. Because that's what this is. This is a Cannelloni craving — hit hard.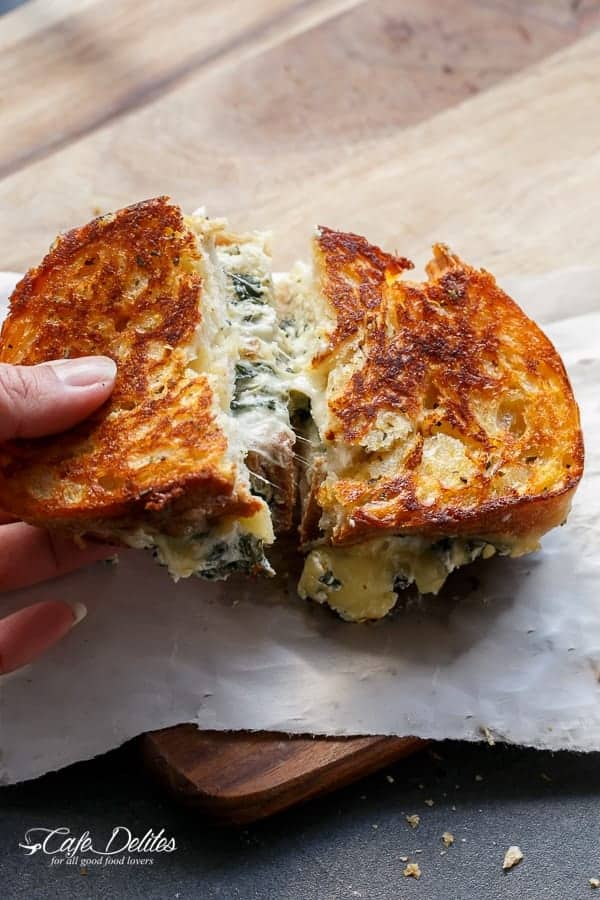 Only, this was better, because buttered toasted crunchy fresh bread filled with melted Parmesan and Mozzarella cheezus and all those Spinach Cannelloni flavours in less than 10 minutes beats any pasta. Hands down. And to continue beating the craving…I dipped it into pasta sauce.
You're welcome.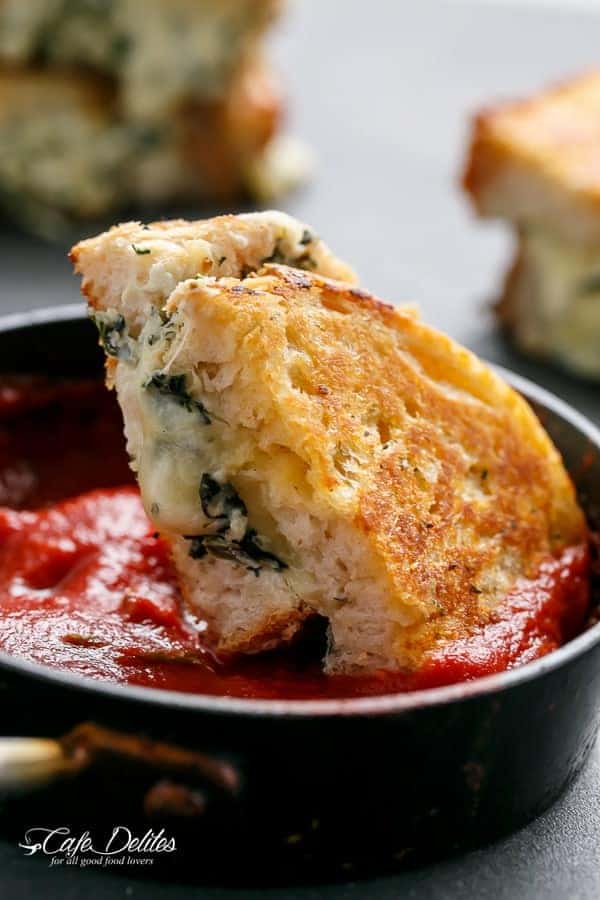 This is so easy to make I nearly cried tears of joy. I mean, Cannelloni (sort of), in under 10 minutes?!
Mixing the classic Spinach and Ricotta Cannelloni ingredients into a bowl just enough for two people; spreading it eagerly onto the bread and buttering both sides was way too much excitement happening in one morning.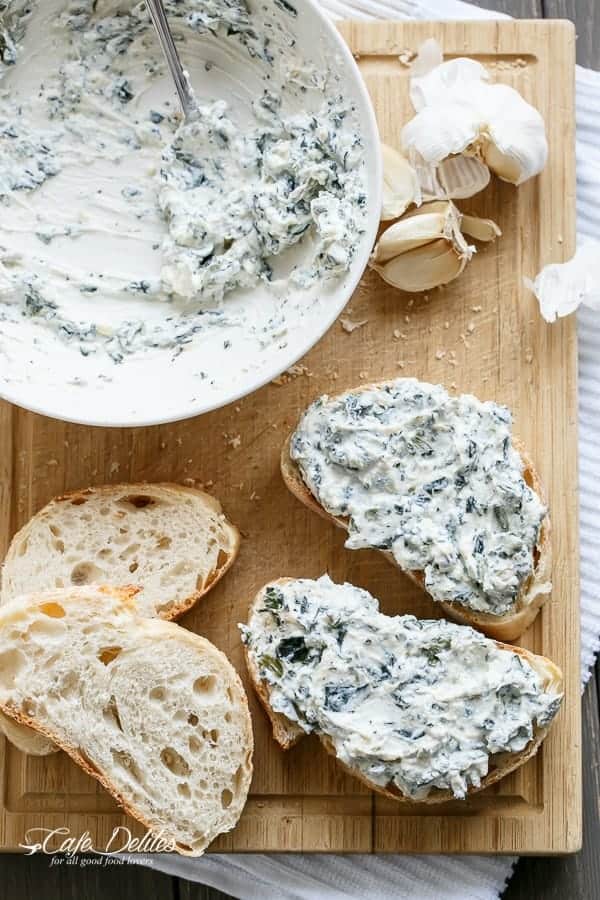 And then listening to them sizzling in the frying pan and smelling nothing but rustic pasta aromas.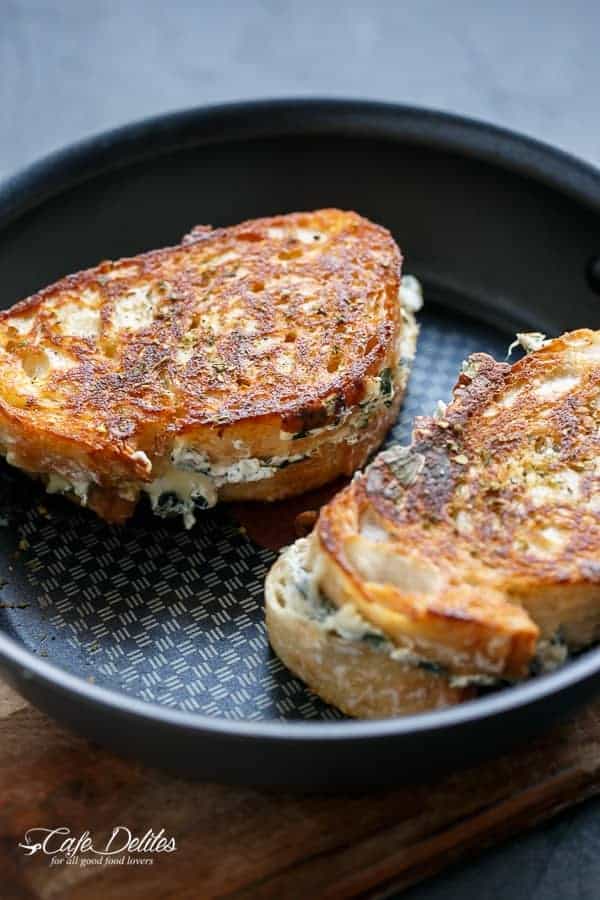 One of those so messy, but so worth it moments. I mean, melted cheese.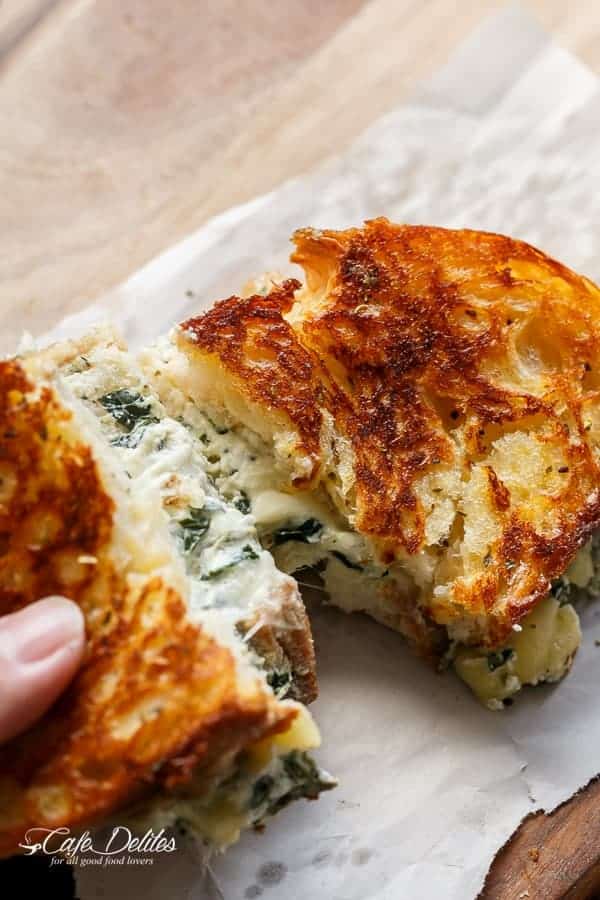 There's no secret here how much I love and respect the art of melted cheese. Focaccia Three-Cheese Italian Grilled Cheese; Cheesy Pizza Pull Apart Bread; Steak Fajita Grilled Cheese; and so many more grilled cheese recipes on here. I can't help it.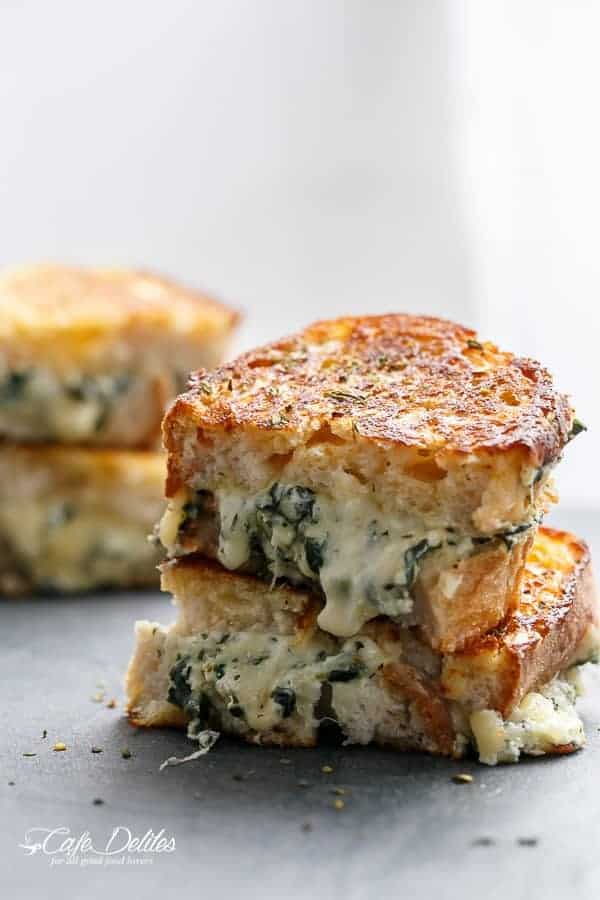 But this one went to a whole other insane place. Because dipping it into the sauce takes it to a whole other cannelloni addicts dimension.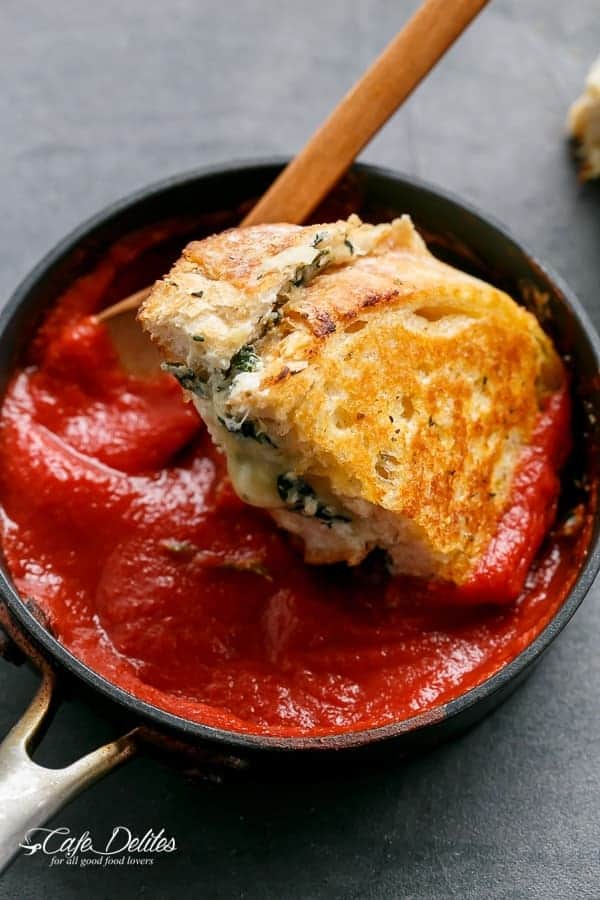 0