Strawberry Shortcake Greek Yogurt Pancakes
Beautiful and fluffy, cake-like wholemeal (whole wheat) greek yogurt pancakes recreated and made into the classic Strawberry Shortcake for a morning indulgence with half the guilt! Topped and layered with a greek yogurt/whipped cream mixture and drizzled with a home-made strawberry syrup! Yum!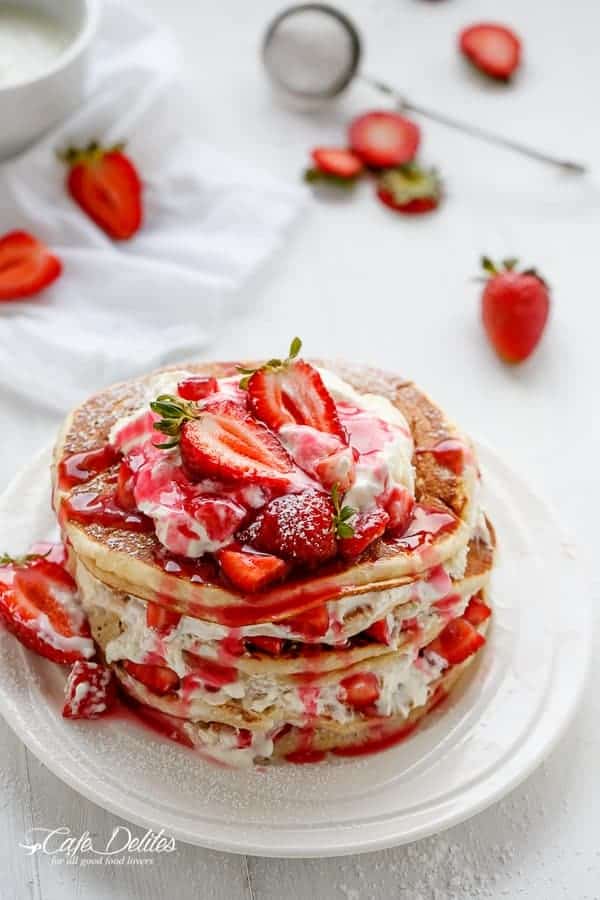 These are a reflection of those Fluffy Greek Yogurt and Mixed Berry Chocolate Chip Pancakes from about a month or two ago. I don't know anymore. I've lost count. And kinda like those Strawberries and Cream French Toasts, but in pancake-shortcake form.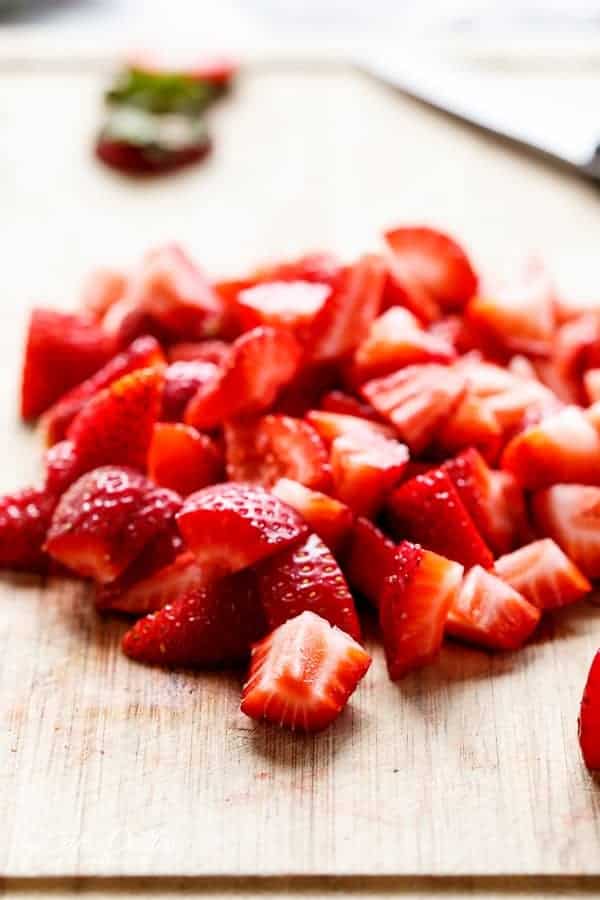 How did something like this happen?
School holidays. The first day of school holidays and three children shouting their orders at me like we're at some sort of free-for-all restaurant. Only, I'm not a waitress children. Calm down.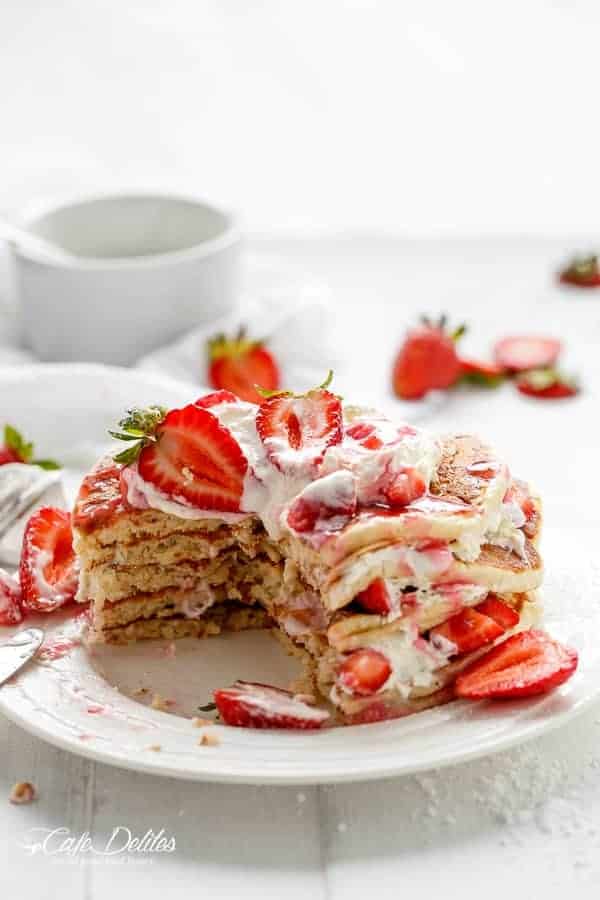 Now that I've started this blog, it's all fun and games for them. Trust me. It's like they take advantage of Cafe Delites more than anyone else does.
BUT! These were so worth it
I had one screaming for pancakes…the other one spilling strawberries out all over the floor, and the third one with a can of whipped cream shoved into their mouth. And this all happened in a matter of seconds.
It was chaos.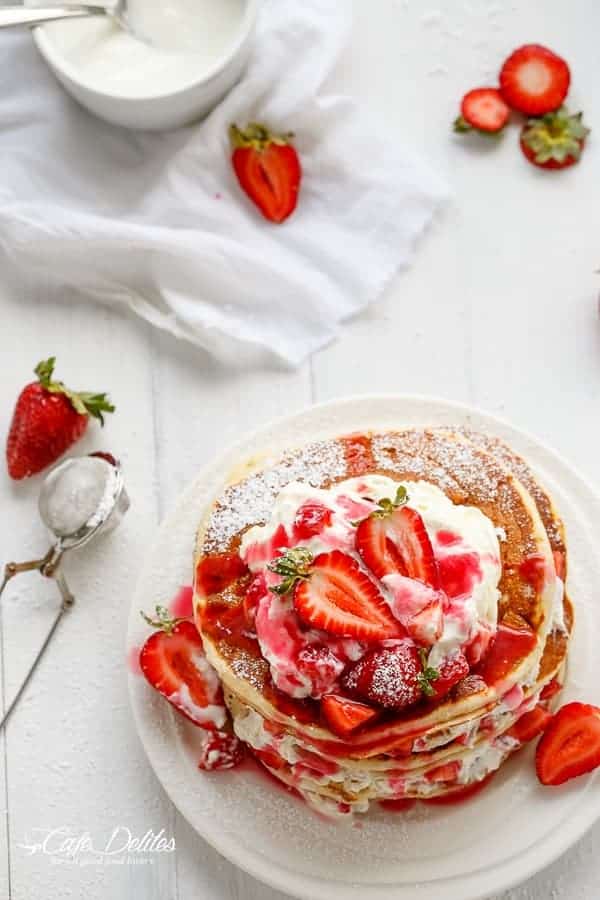 I did what any good mother does and set them to work.
One whisking, one cracking, one pouring, one flipping, one squirting whipped cream all over the place like their life depended on it, and then comes me…shooting. I know…I can count to three. I promise. But when one finished, I had to put them to work on the next job.
My kitchen = Tornado City.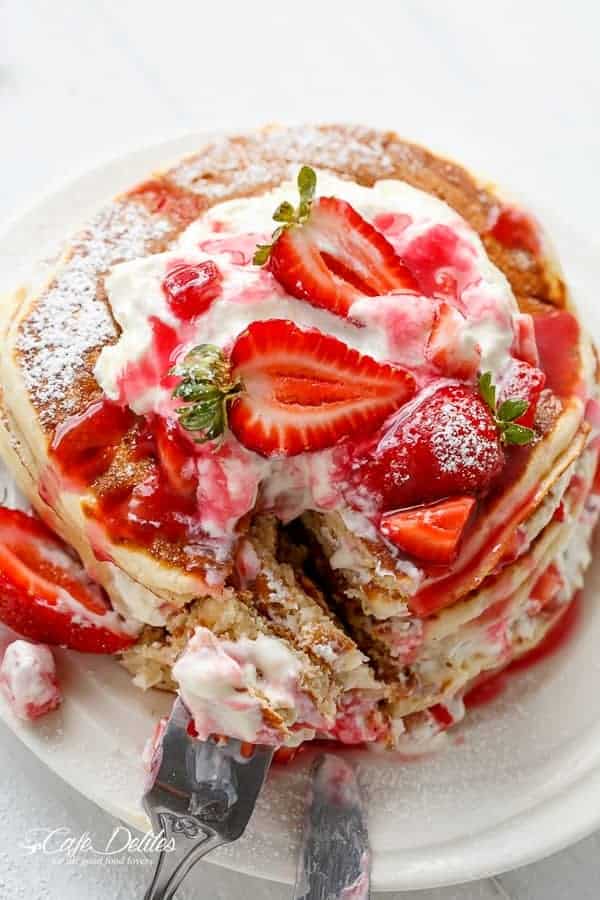 But somehow…by some beautiful miracle…these were created. And all three using what they had their eyes on in the first place.
So I'm not complaining. Thank you children.