Strawberries and Cream Crepes with Orange Liqueur
These Crepes….these crepes! These Crepes with their hint of Vanilla…and those Strawberries with the hint of Orange liqueur, and that cream with a hint of love; have been all I can think about for a whole entire week of computer breakdowns, children breakdowns….and mental breakdowns!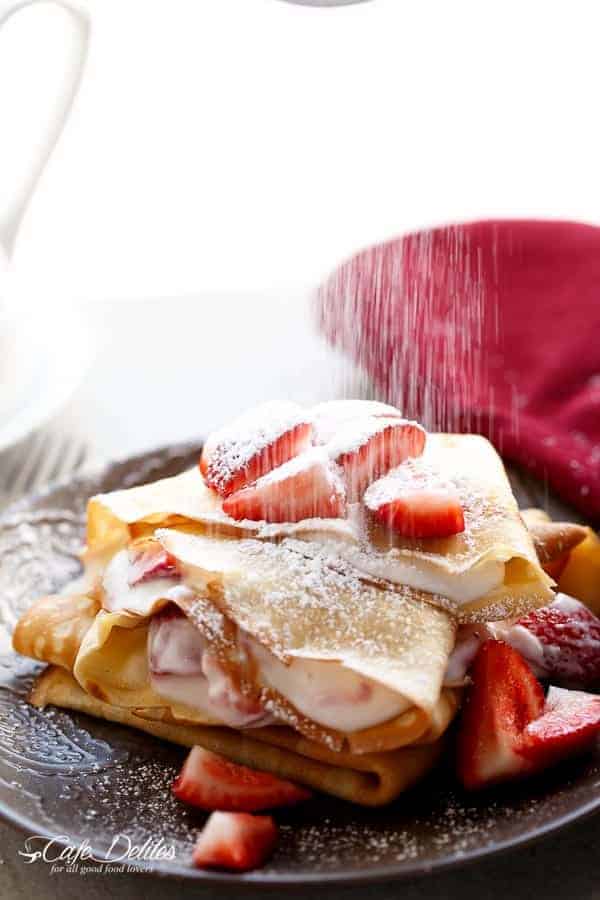 It's Valentine's Day…which means Chocolate and Strawberries and Nutella and more Chocolate and Peanut Butter and Pasta of all shapes and sizes — in my house any way. Show love with food.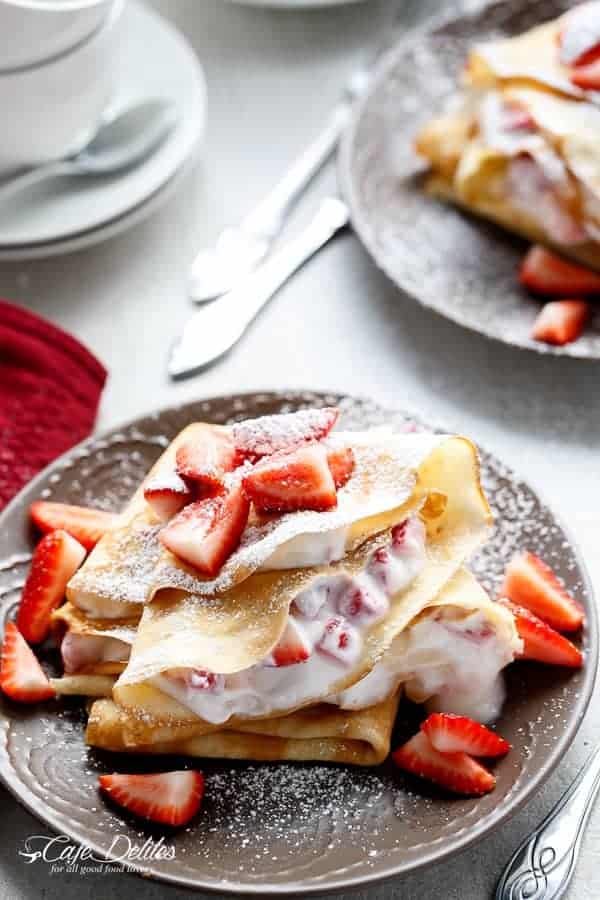 I'm so in love with Strawberries and Cream. And I have a thing for Macerated Strawberries of any kind. Orange liqueur with strawberries makes them so syrupy and extra special… and combining them with cream for this was a definite arrow in to Cupid's heart.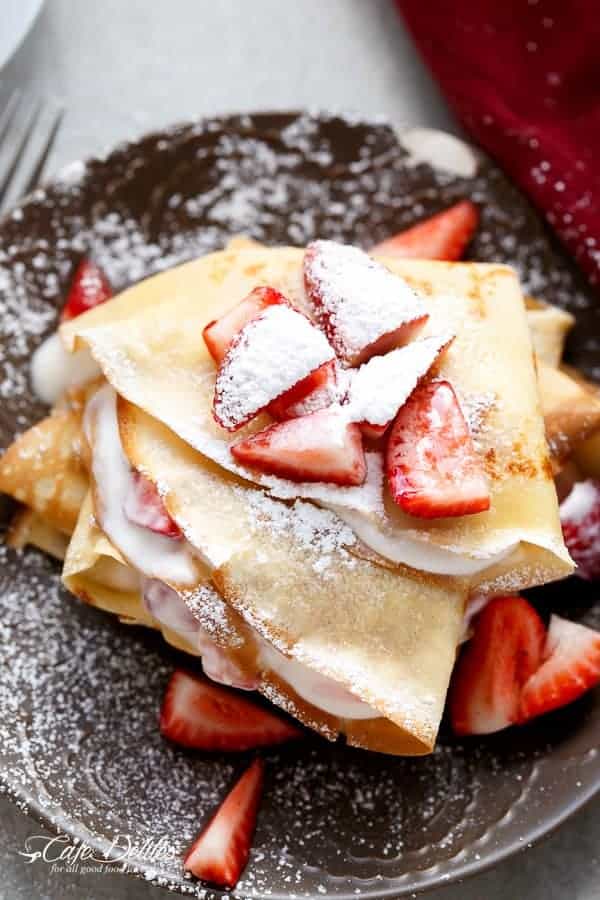 The best start to our Valentines Day were these. Oh. Three kids screaming and everyone jumping on our bed at 6 in the morning doesn't count. I'm wiping all of that from my memory files.
To escape the noise, we did what any other good parent does and gave them these.
Aaaahhh. 20 seconds of silence. Music to my ears.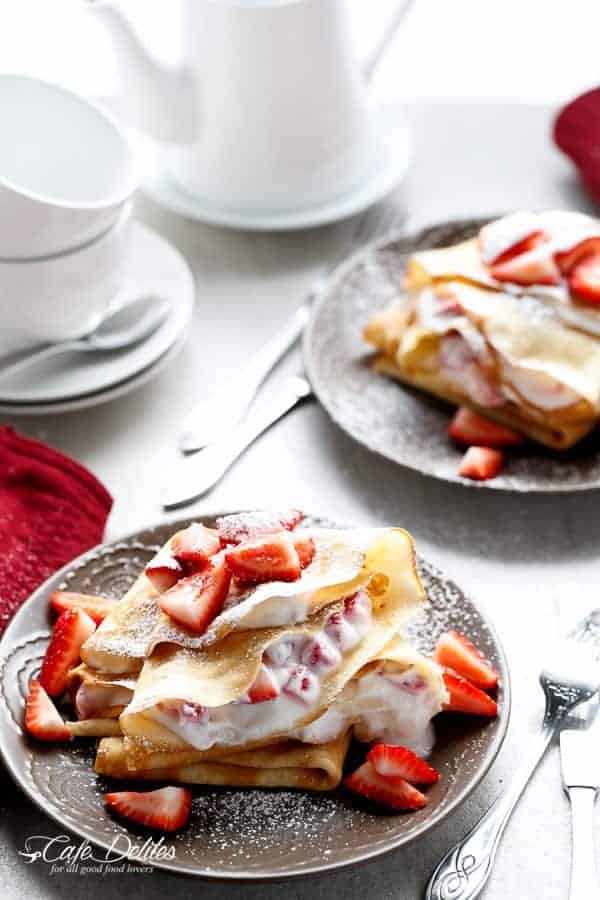 These Crepes are not the super thin ones that leave you reaching for more food after 5 seconds. These crepes had a filling kick.
But that creamy macerated strawberry filling — made with a splash of Cointreau for an added touch of romance made these Crepes that.much.extra.special.
I love the hint of Vanilla in these Crepes.
Of course, you have to add the liqueur to soak into the strawberries, because it really just takes them to a whole other place of Romeo and Juliet with a happy ending. (Just kidding. You can skip the Cointreau if you're not a fan….but if you are — pour it in people. Just pour it in).
I haven't made you guys Crepes in a while, I know. Mostly French Toasts, and Pancakes have been coming out of my kitchen to yours.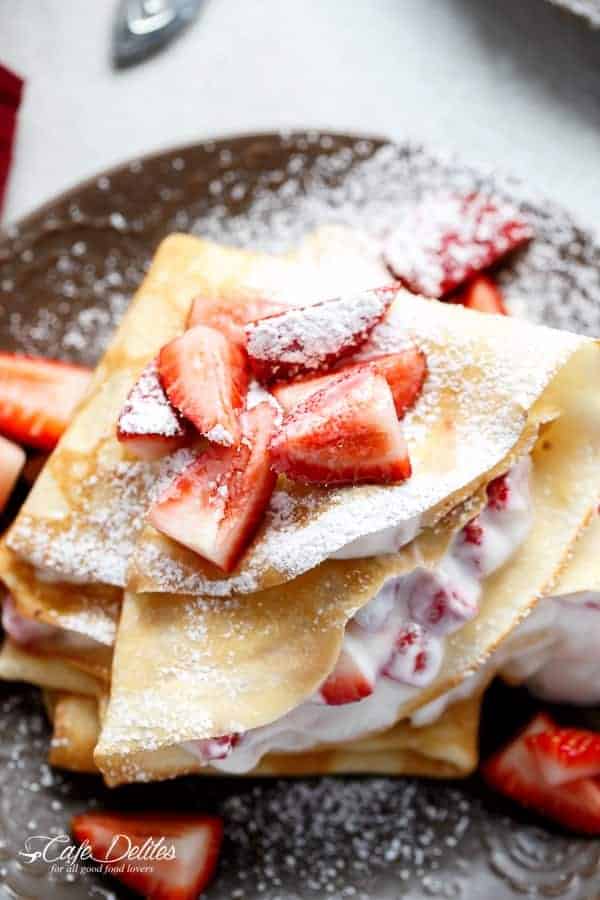 But this Valentines Day calls for a little extra some'thn some'thn.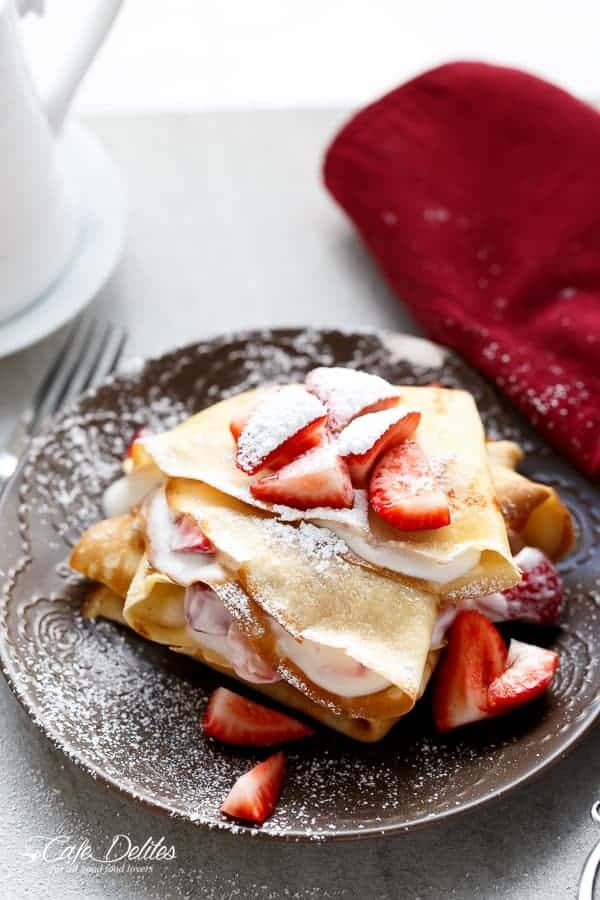 Try these on your loved ones. And Happy Valentine's Day everyone!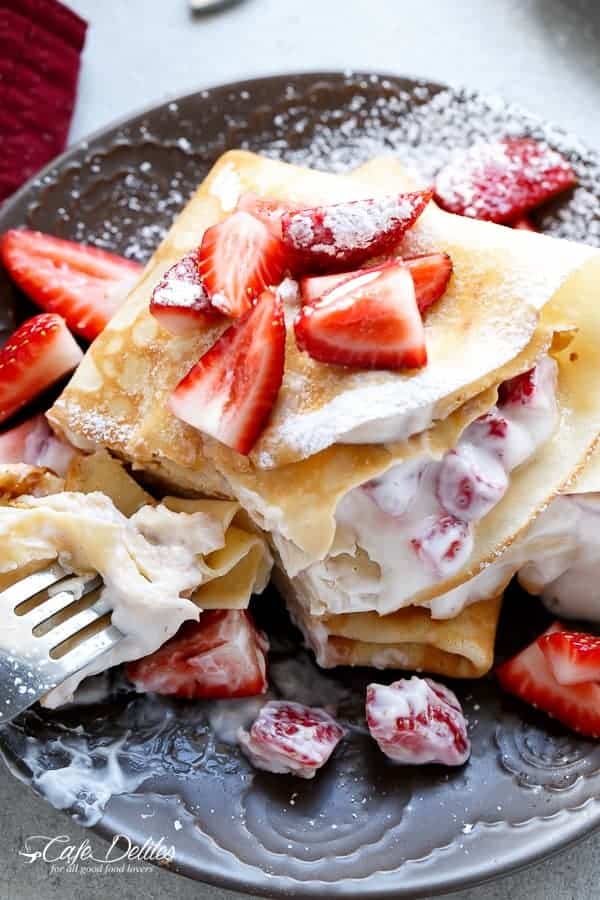 0