Low Fat Choc Chip Cookie Sticks
Warning: These are highly addictive cookies and do not taste low in fat…at.all.
Chewy chocolate chip cookies with the perfect hint of crunch so addictive, it's hard to believe they are low in fat. And just in time for Christmas to give as gifts or enjoy the splurge for yourself without the guilt!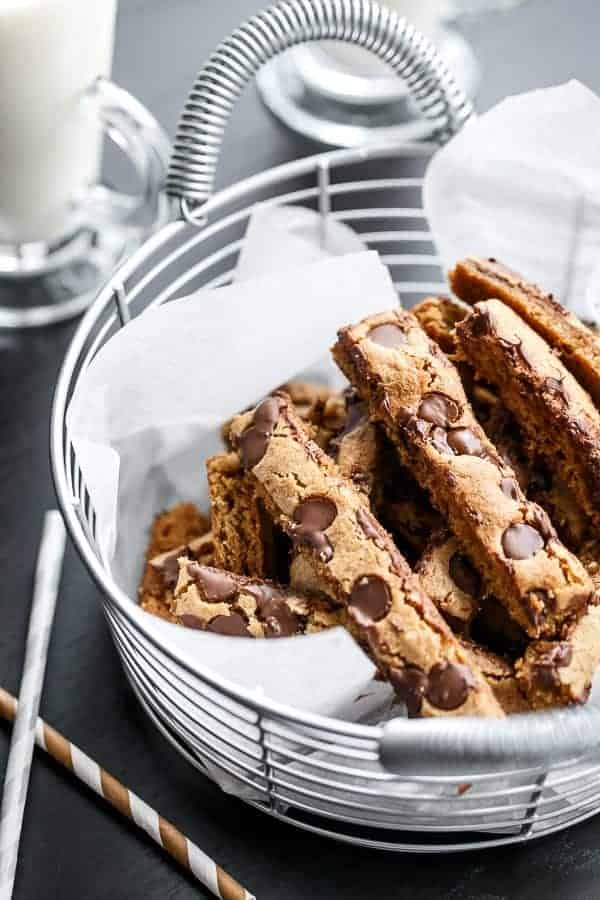 Because all we want for christmas is cookies: in the shape of sticks for easier dunking into milk or tea or coffee. Because life should be easy. And getting round cookies into tall mugs of steaming or cold milk is just.to.hard.
Ummmm… well. Ok.
I never thought it would be close to possible to come up with a cookie recipe to fulfil my cookie desires and trick my whole entire family into thinking they're full of greasy fat…while maintaining the cookie texture I love so much, with the cookie flavour I'm addicted to from my local Muffin Break coffee shop.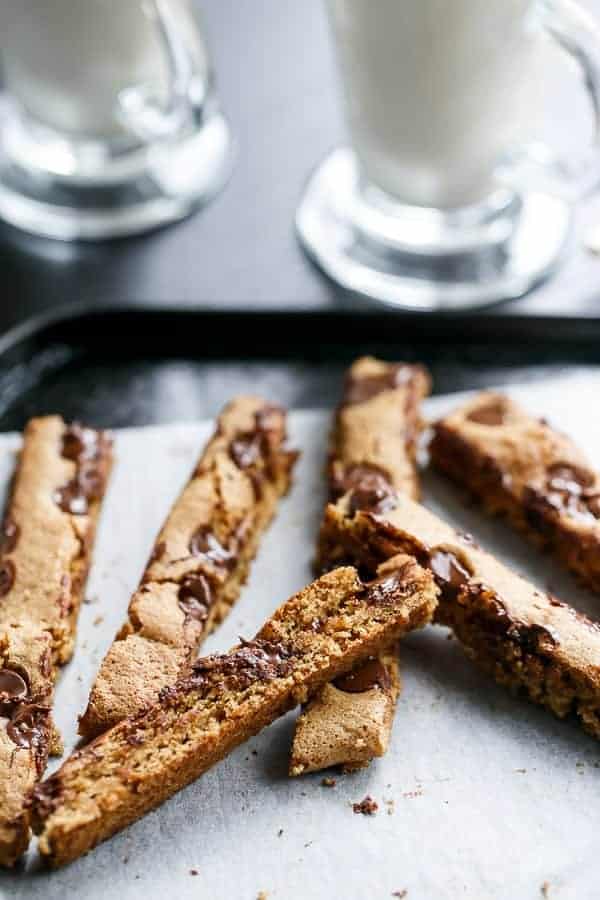 No question whatsoever, they always have the best choc chip cookies ever invented…the perfect amount of sweetness with just the right amount of salt and chocolate chip ratio — with a texture so mind-blowing, I could say it comes close to orgasmic.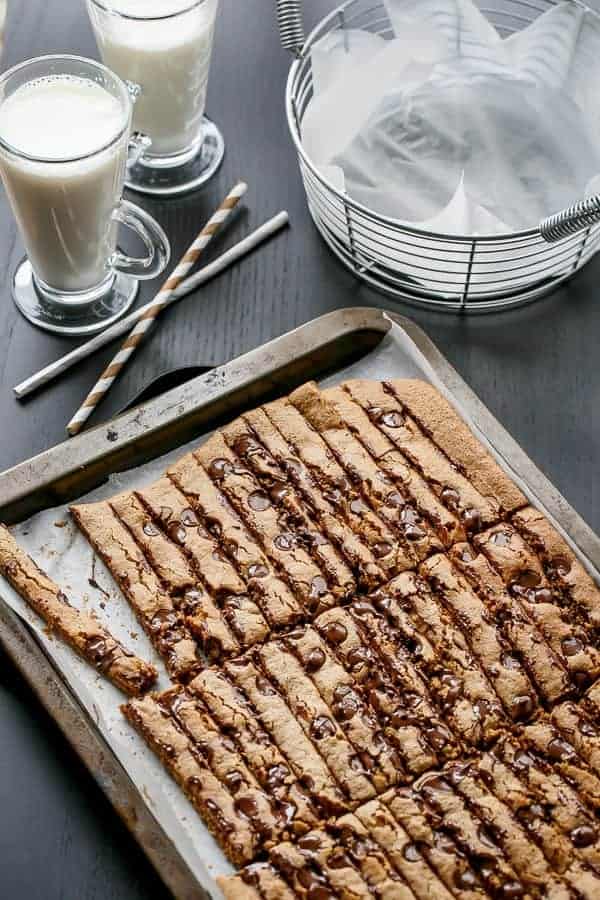 So, for a while now I've been playing around with a cookie recipe, trying to keep butter and oil completely out of the recipe. Nope. Not possible…with the ones I've tried anyway. It.just.doesn't.happen. And the whole point of cookies is that beautiful buttery flavour, who'm I kidding?
But in these guys? I only kept a tiny amount of butter in it, mainly for flavour…and they came out so unbelievably perfect, they were gone as soon as they came out of the oven.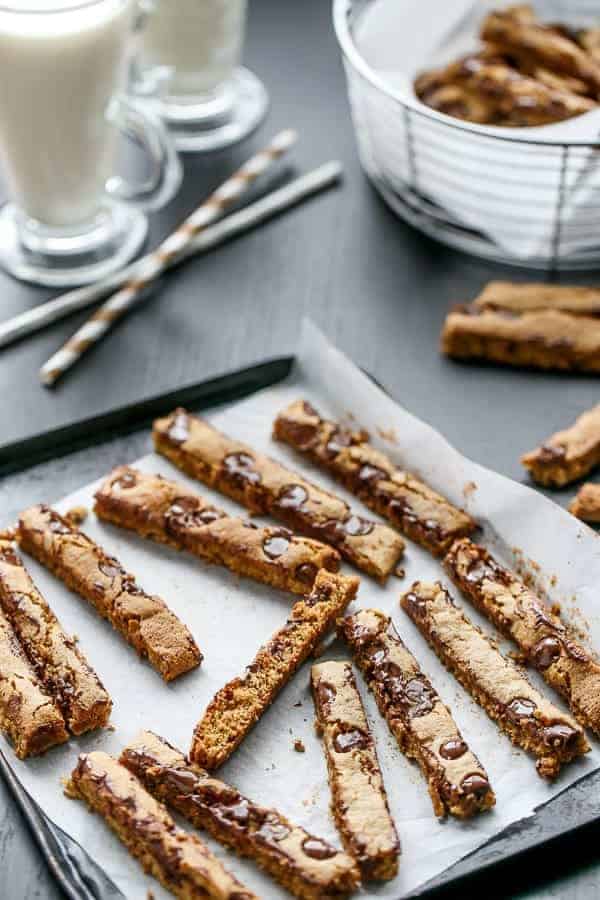 Thank you family… I'll just have to make 'em again. Ohhhh, whadashame.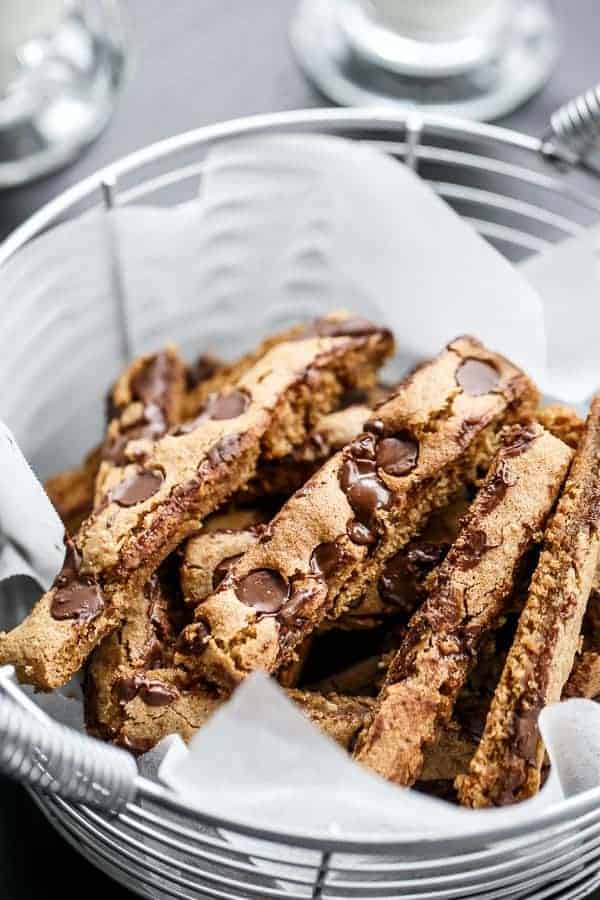 Using light spelt flour to keep them healthy, only a small amount of light butter and apple sauce, and filling them with vanilla and the right amount of salt, these beautiful cookies leave your mouth watering and yearning for more…without the guilt.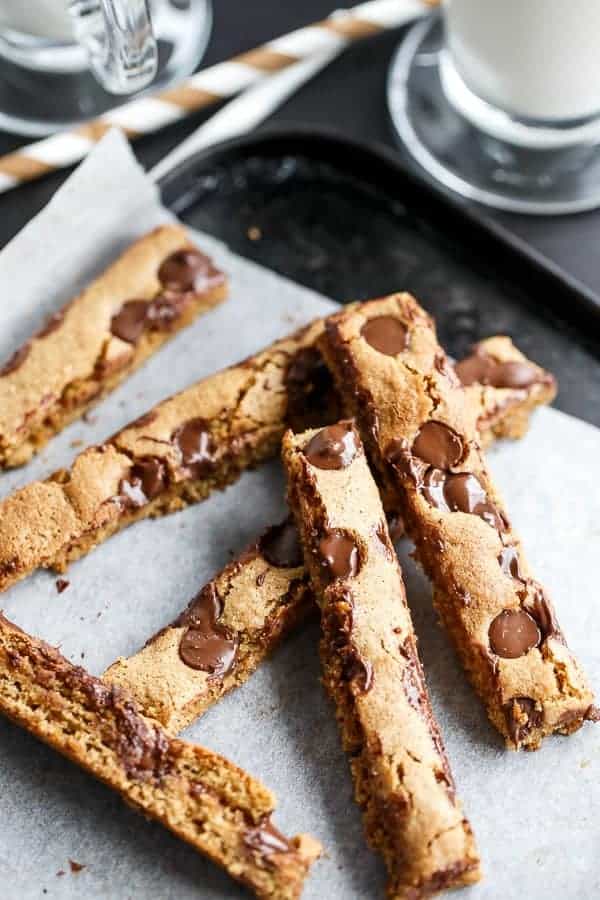 0