Instant Blueberry Frozen Yogurt
A beautiful, naturally sweetened creamy blueberry frozen yogurt made with only 3 ingredients in an instant!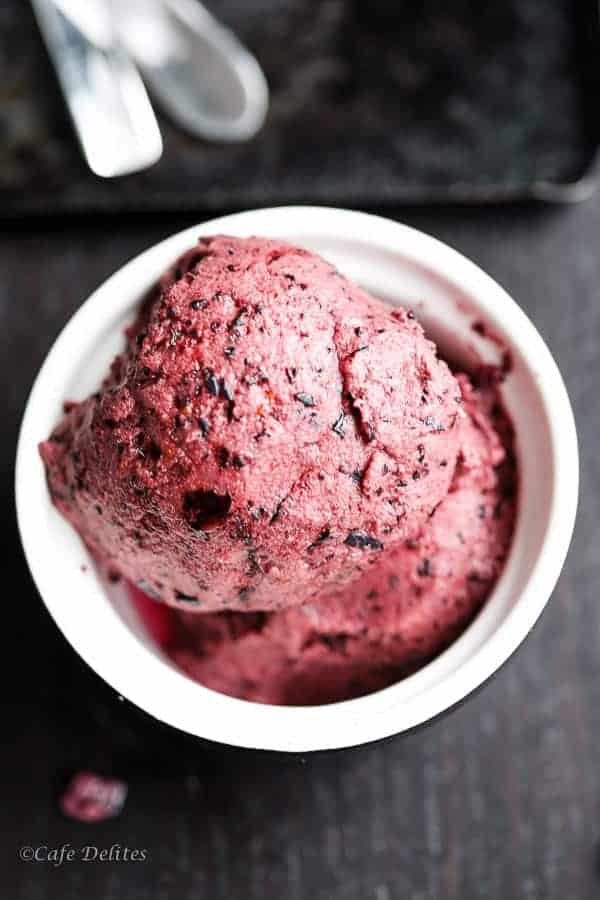 Ok. So can we talk about hoarding berries when they go on sale and packing the freezer with them to the point of containers of berries falling out every time you open the door to get something and….oh. Am I the only one?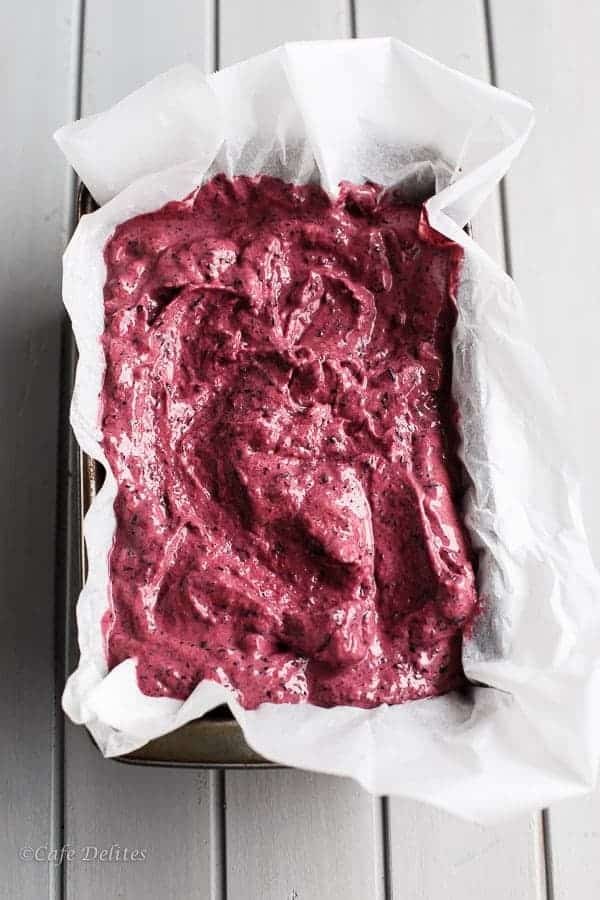 Yeah. Ok. So maybe I'm not normal, but basically, when berries go on sale, I'm the crazy lady at the checkout with a basket full of berries.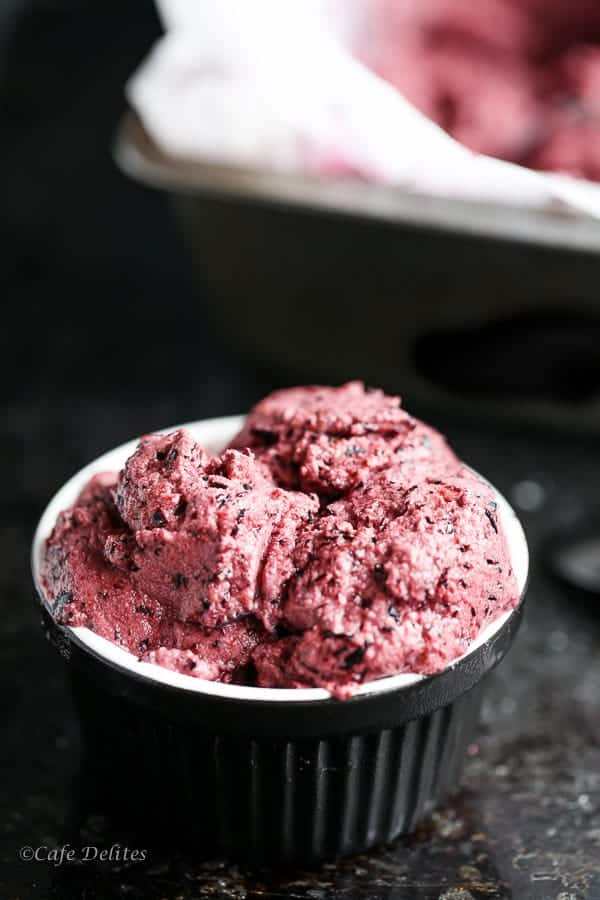 At the time of buying them, I have absolutely no idea what I'm going to do with them. That is my confession. But, what I do know, is that at some point, I will use them. See? So maybe, not-so-crazy-lady?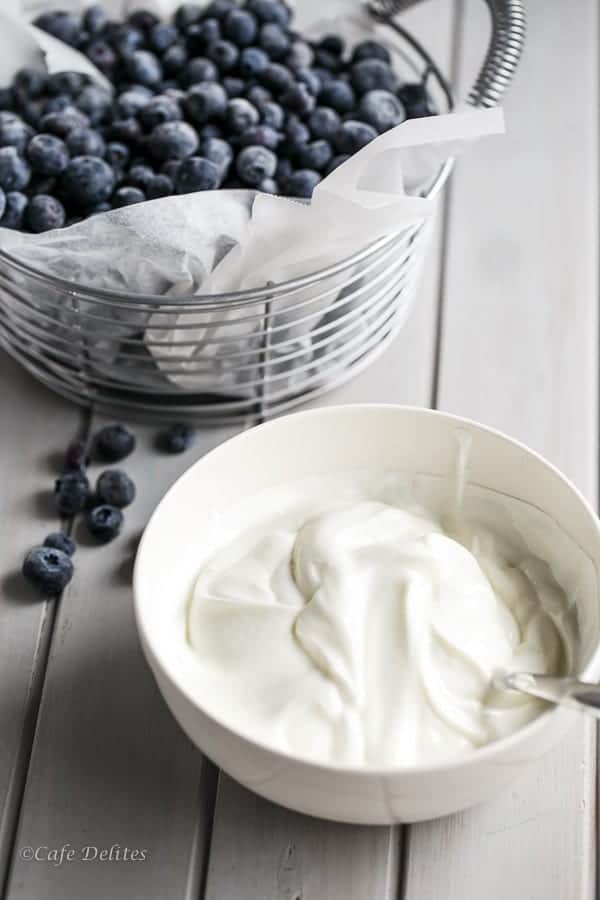 And that's only half my collection up there ↑.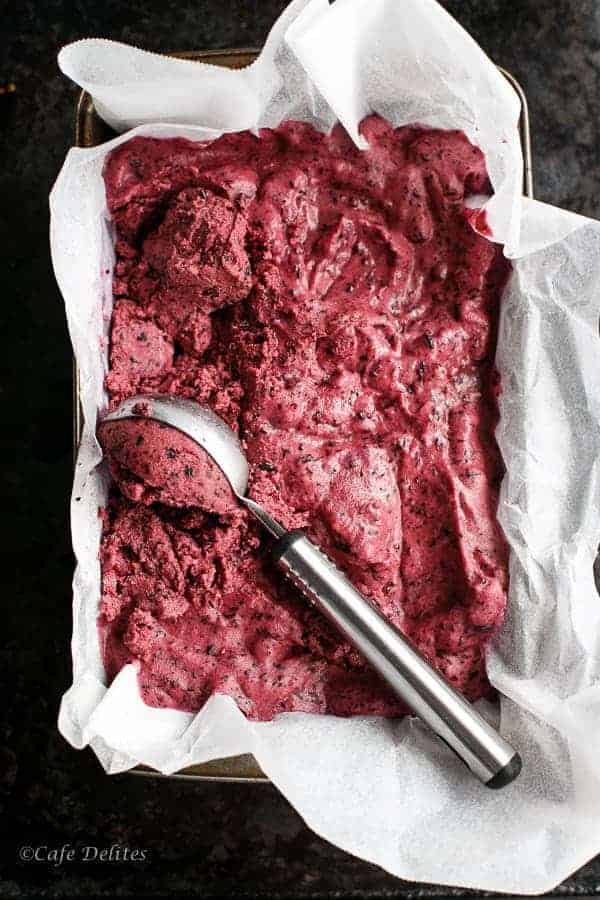 Apart from the fact that berries fare expensive, and taking advantage of them when they're cheaper is a really good idea….I lurve berries.
What I love most, is that on any sugar craving-ice-cream-crazed-ripping-through-the-freezer-for-everything-unholy-moment, frozen yogurt can calm down and nuke those psychotic moments. Or rather, my psychotic moments. And, what you already probably know about me, is that I love 5 second stuff.
And this frozen yoghurt needs no ice cream makers, no churning, no nothing. Just blend/process and serve. So creamy right there ↓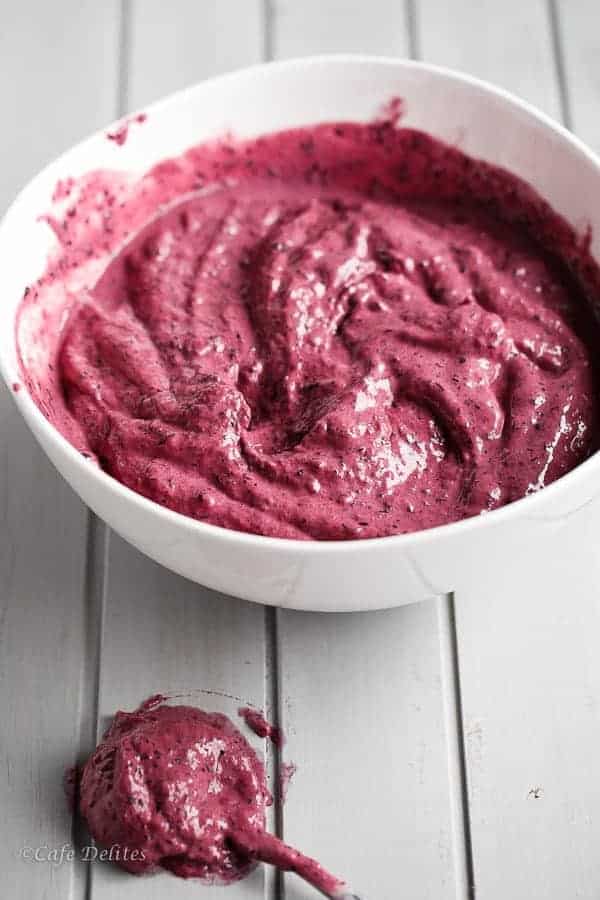 My kids wanted a little sorbet action, so we left ours in the freezer for a little longer for an icy crystallised sorbet texture, but for a creamier consistency, no freezing is needed.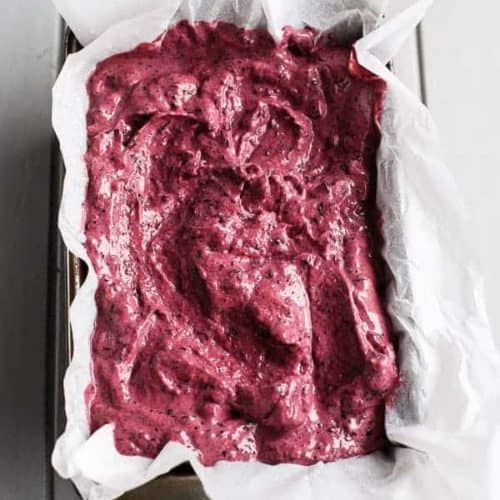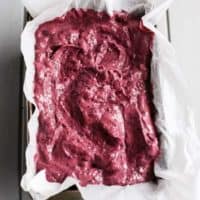 Ingredients
6

cups

frozen blueberries

2

cups

non-fat Greek yogurt

(plain or vanilla)

1/4

cup

honey

1

tablespoon

pure vanilla extract
Instructions
Combine blueberries, yoghurt, honey and vanilla in a food processor or blender. Process until smooth, for about 2 minutes. Scrape down the sides and process again until smooth.

For a creamier frozen yoghurt serve immediately OR freeze for about 10 minutes in a tray/container until set. For an icier consistency, leave for up to 30 minutes, mixing through once to maintain creaminess.
Nutrition
Calories:
151
kcal
|
Carbohydrates:
32.6
g
|
Protein:
6
g
|
Fat:
0.5
g
|
Fiber:
3.5
g