Garlic Butter Prosciutto Wrapped Asparagus are simple and quick to make. The ultimate finger food, side dish or appetiser!
Garlic Butter Prosciutto Wrapped Asparagus is a perfect invitation to a party for a snack! The BEST low carb appetiser that takes only minutes to make! Smothered in garlic butter, this is one hell of a way to start a party, whether your partying with people — or having your very own snack party. Of course, you can totally avoid the garlic butter smothering and go for gold without it, BUT, the garlic butter adds such a nice flavour to the asparagus. And really, garlic butter, WHY would you want to leave that part out, says I.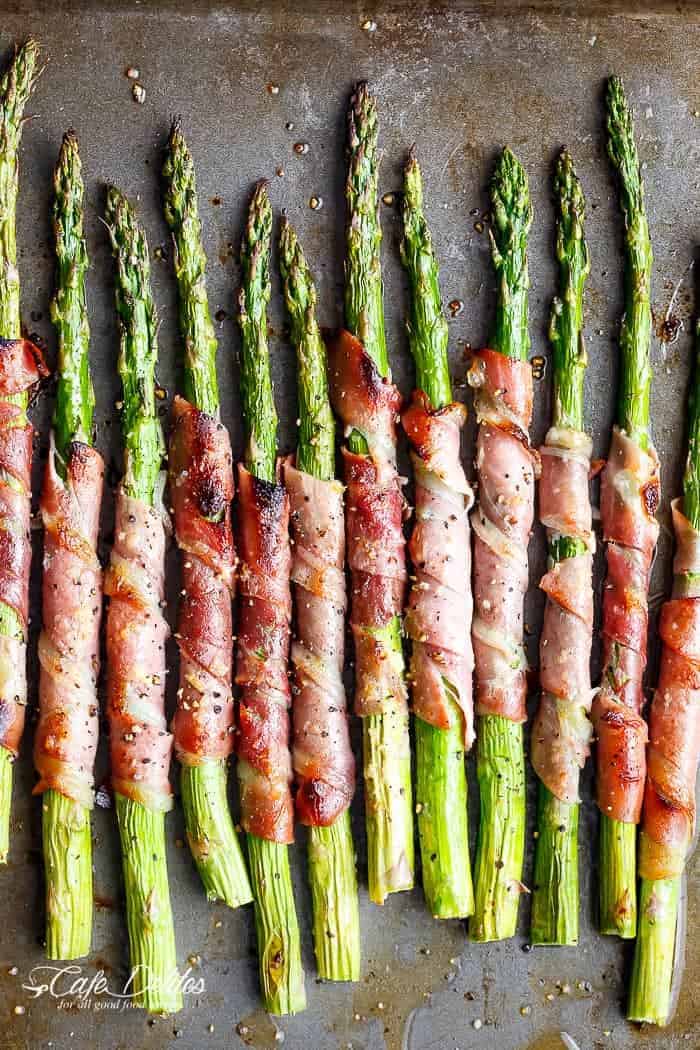 SOME TIPS!
When I make these, I buy short prosciutto slices because I find wrapping half of the asparagus is enough saltiness for us. Feel free to do whatever you please with these, to suit your tastes and preference.
You can wrap the asparagus ahead of time and store them in the refrigerator until ready to cook. They can be baked OR grilled. You can also pan fry them until golden and crispy over medium heat!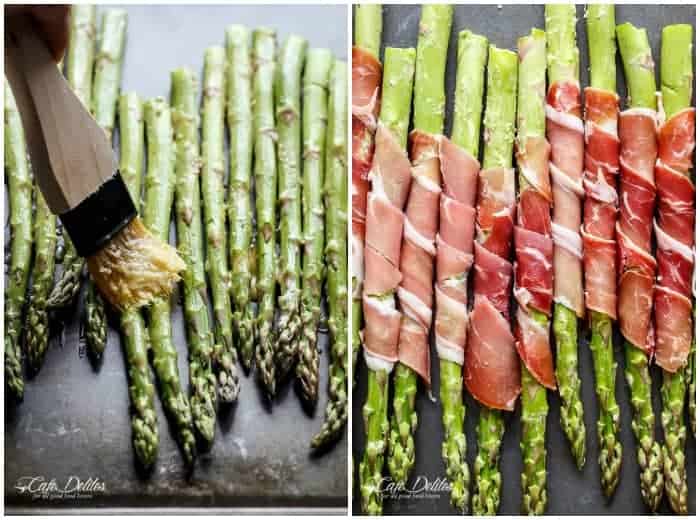 Just remember to serve them to your guests instead of eating the whole batch. Like I may — or may not — have accidentally done before. ?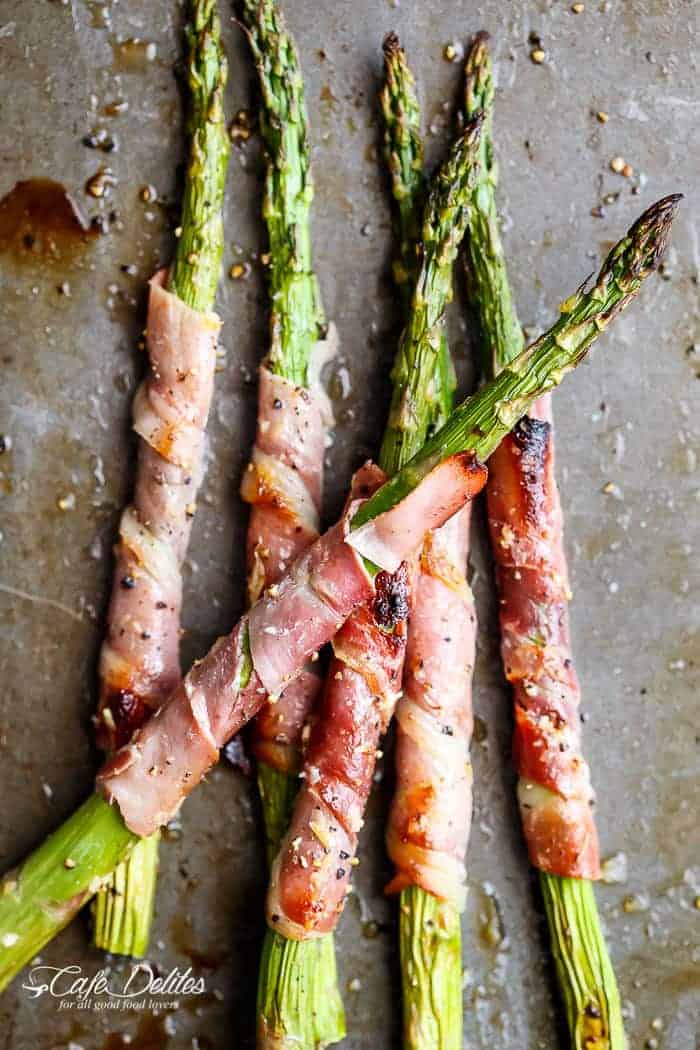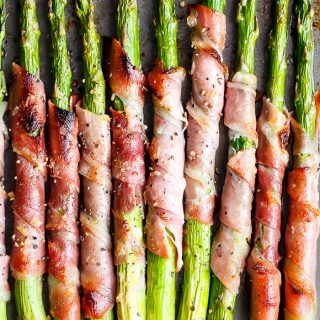 Ingredients
2

tablespoons

unsalted butter of your choice

, melted

2

teaspoons

minced garlic

16

asparagus spears

, woody ends snapped off and discarded
Instructions
Melt butter; add the garlic and mix together. Brush the butter mixture over each asparagus spear, coating evenly. Slice easy prosciutto slice in half lengthways. Wrap each asparagus spear starting on a diagonal angle from the top, gently and reasonably tightly, to the bottom.
Oven Method:
Preheat grill / broiler on high heat. Lightly grease a baking sheet / tray with cooking oil spray.. Arrange the wrapped spears in a single layer on the baking sheet / tray; season with cracked pepper (do not add salt if the prosciutto is already salty enough) and grill / broil for about 4-5 minutes (keeping an eye on them as you don't want anything to burn), or until the asparagus is bright green, cooked to your liking, and the prosciutto is crispy. Serve immediately.
Grill Method:
Preheat a barbecue grill or grill pan on high heat. Grill the butter brushed and prosciutto wrapped asparagus, turning occasionally, for 3-4 minutes or until the asparagus is bright green and tender crisp, and the prosciutto is crispy. Serve immediately.
Pan Fried Method:
Heat 2 teaspoons of oil in a frying pan or skillet over medium heat until hot. Fry wrapped asparagus spears for 1-2 minutes on each side or until prosciutto is crisped and browned.