A carb lovers alternative dream come true! This How To Cook Spaghetti Squash post includes BOTH oven method AND microwave method!
Spaghetti Squash. What an awesome way to enjoy food!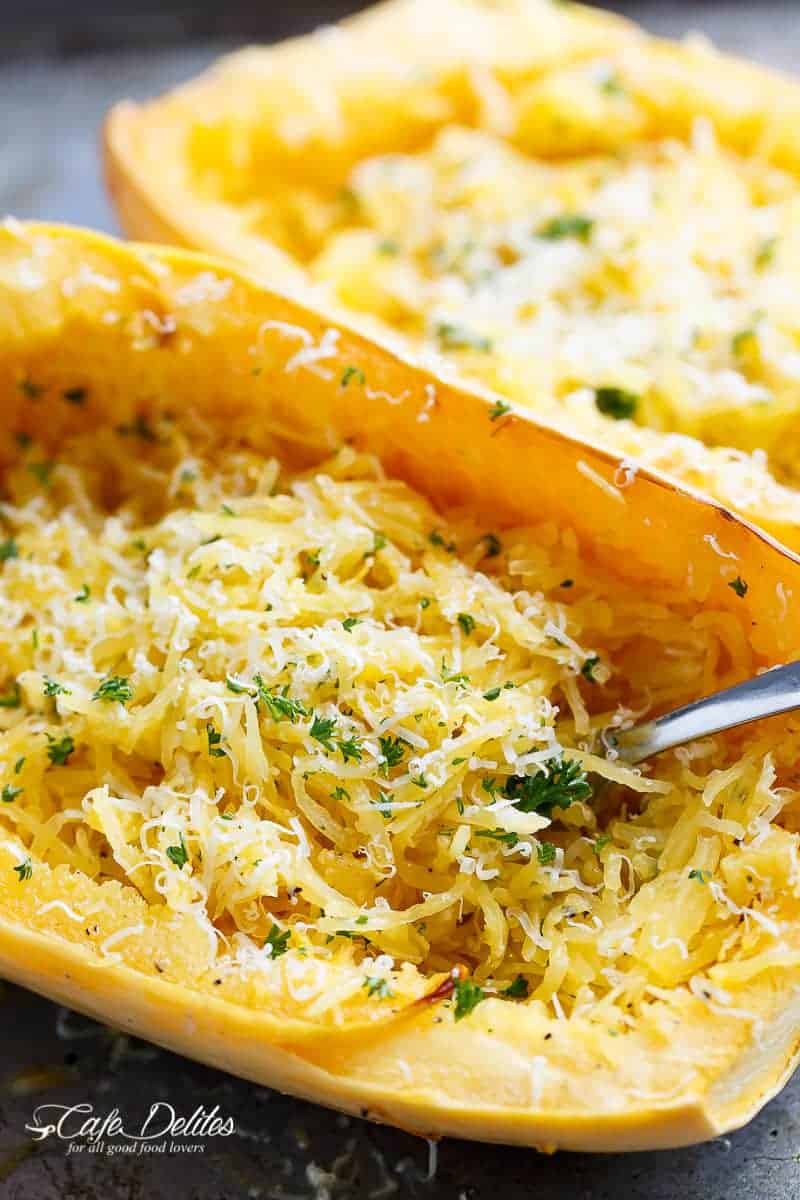 Spaghetti squash can be used to replace any pasta, any time, when following a low carb diet or low calorie diet. Anything can be stuffed inside them OR drizzled and sprinkled over them for an easy weeknight or weekend meal. Bolognaise sauce? Yes! Ragu? Absolutely! Come to think of it, ANY creamy sauce can be served with these low carb spaghetti strands! I'm thinking Lemon Parmesan Chicken Piccata… Creamy Garlic Parmesan Mushroom Chicken & Bacon… you get the idea.
Not only is spaghetti squash a wonderful alternative to pasta, it is also rich in the B vitamins, niacin, thiamin, riboflavin, folate, potassium, manganese, calcium, iron, phosphorus, and zinc, omega-3 and omega-6.
The hardest part about preparing spaghetti squash is cutting them in half. I trimmed the ends off of these because the surrounding area was tough, and also they weren't the cleanest looking things even after washing them.
Scoop out the seeds and discard them (or save the seeds to roast separately later for a really healthy snack idea)!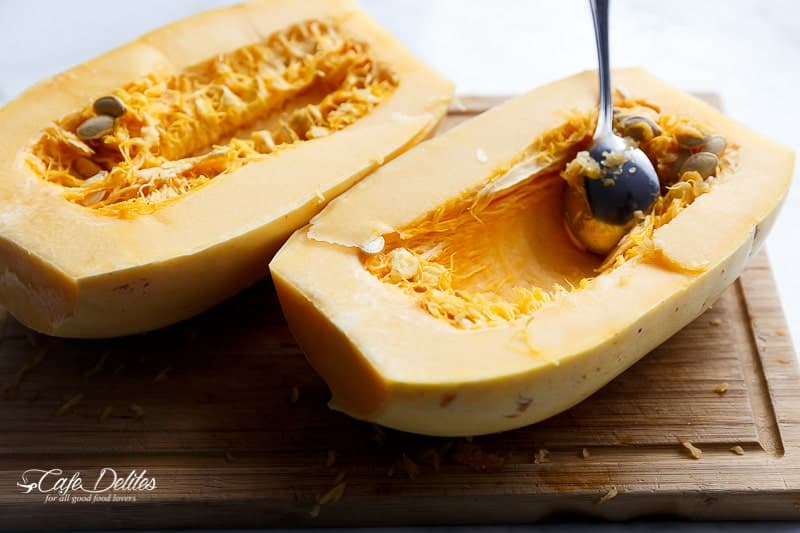 Drizzle with olive and season with salt and pepper. You can also season with paprika, chili powder, garlic powder, onion powder, dried herbs — whatever the heart wants.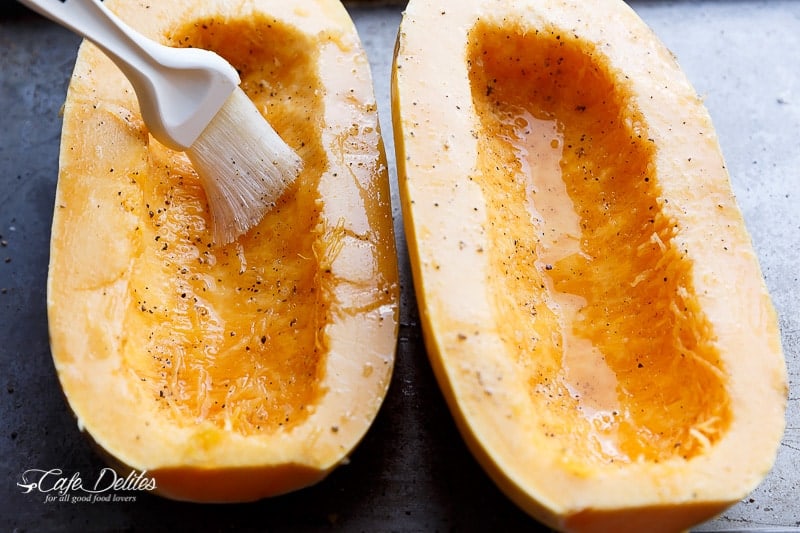 Place them, cut-side down, on a lightly greased baking sheet (or tray), and ROAST!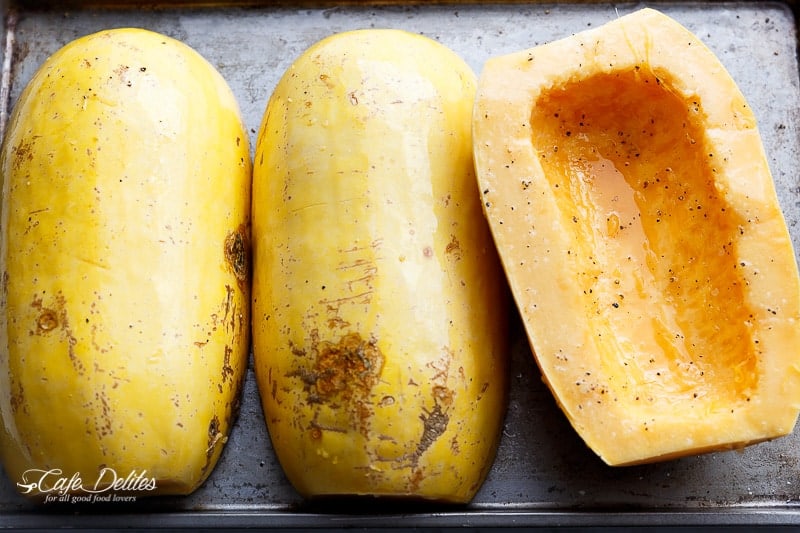 DONE! Scrape the inside flesh with a fork, and you'll see spaghetti strands come straight off of the insides!
Mother nature… we heart you.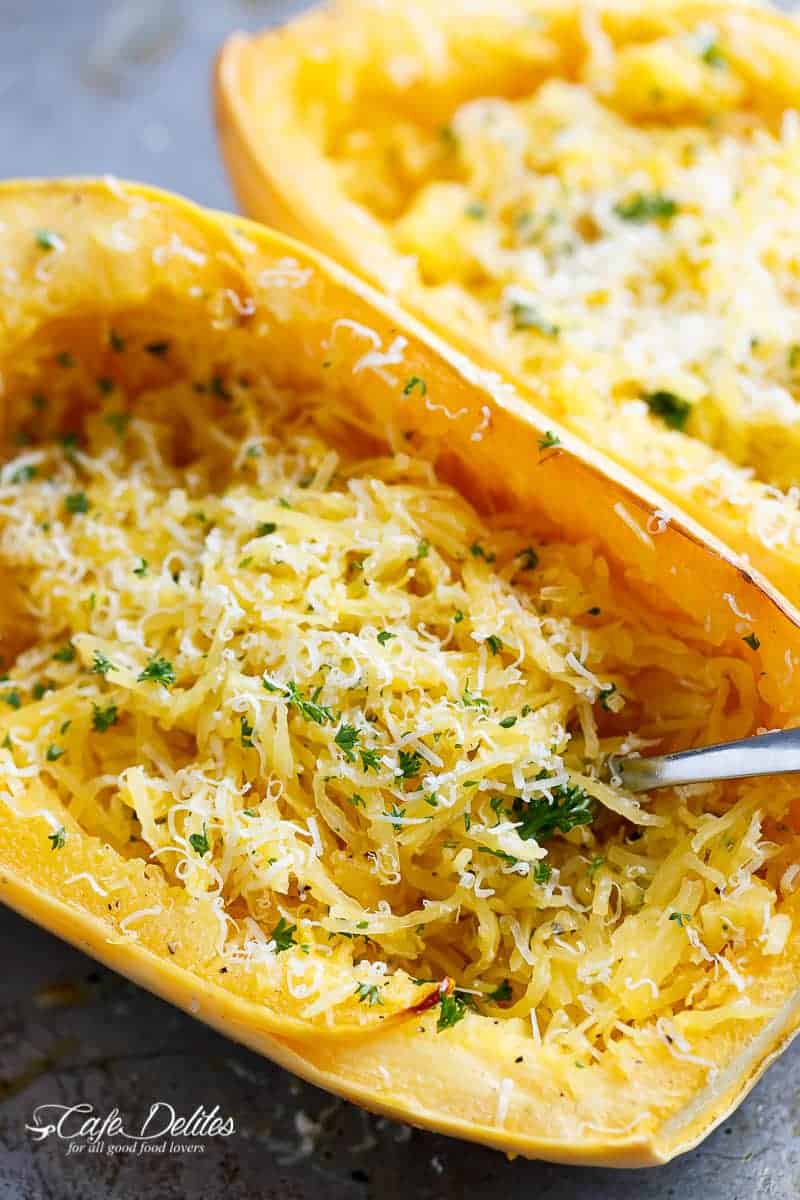 REMEMBER TO SUBSCRIBE TO CAFE DELITES NEWSLETTER FOR FREE AND RECEIVE FRESH RECIPE NOTIFICATIONS DELIVERED INTO YOUR INBOX!
If you try a recipe, please use the hashtag #cafedelites on INSTAGRAM for a chance to be featured!
FOLLOW CAFE DELITES ON FACEBOOK | INSTAGRAM | PINTEREST | TWITTER FOR ALL OF THE LATEST CONTENT, RECIPES AND UPDATES.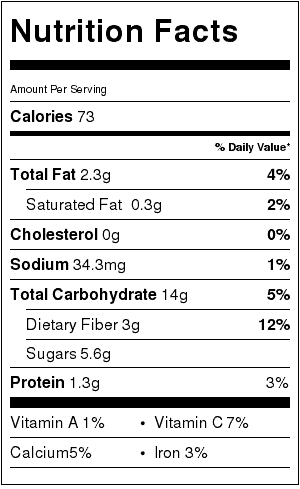 0