The perfect light appetiser before any festivities… Crispy Bacon Wrapped Barbecue Honey Garlic Prawns (or Shrimp) to kick start your holiday!
Trust me, these look more complicated than they actually are!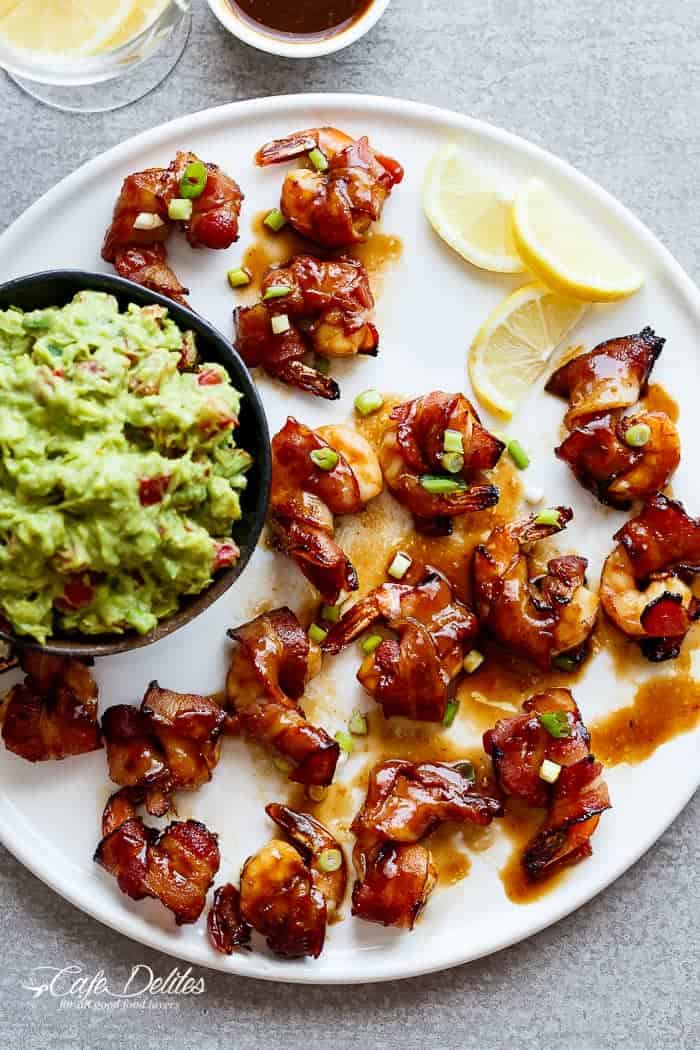 Instead of serving them with a dipping sauce, make a creamy guacamole to go with them. Prawns and avocados together are a winning combination, whether it's a good sushi roll, a salad, or these Garlic Prawn and Avocado Crostini, which are still going crazy on the internet.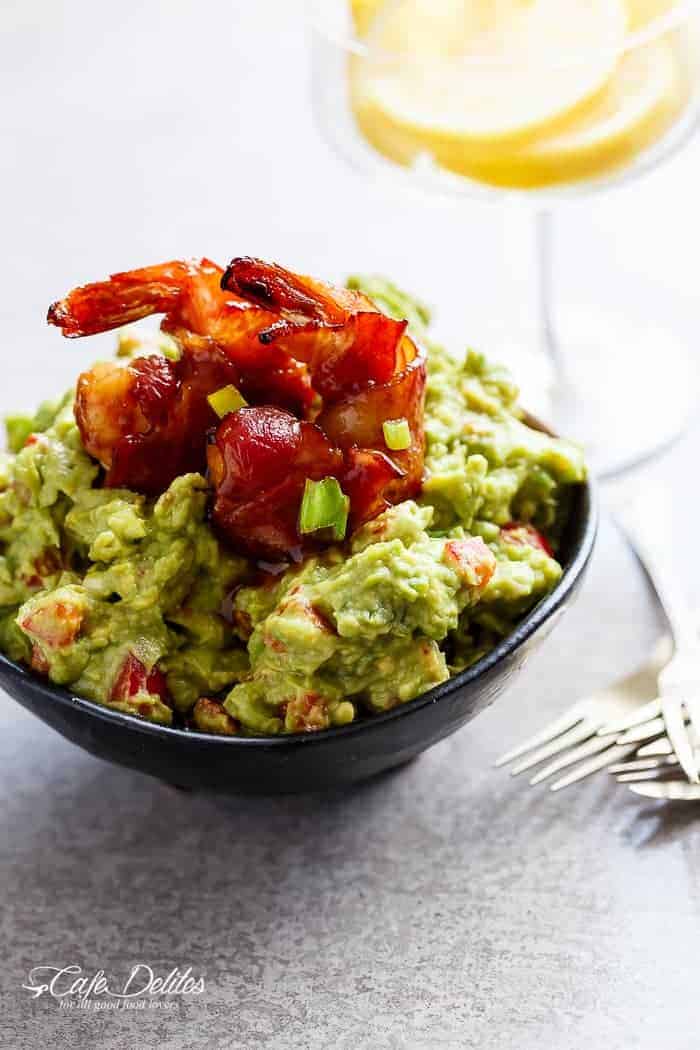 And now wrapped in bacon… crispy baconnnn… it's an even better combination.

Leave the tails on for easier dipping, or take them off and use toothpicks to serve. It's really up to you. Try to find thin slices of bacon to make sure both are cooked at the same time. There's nothing worse than over cooked rubbery shrimp and undercooked, non-crispy bacon.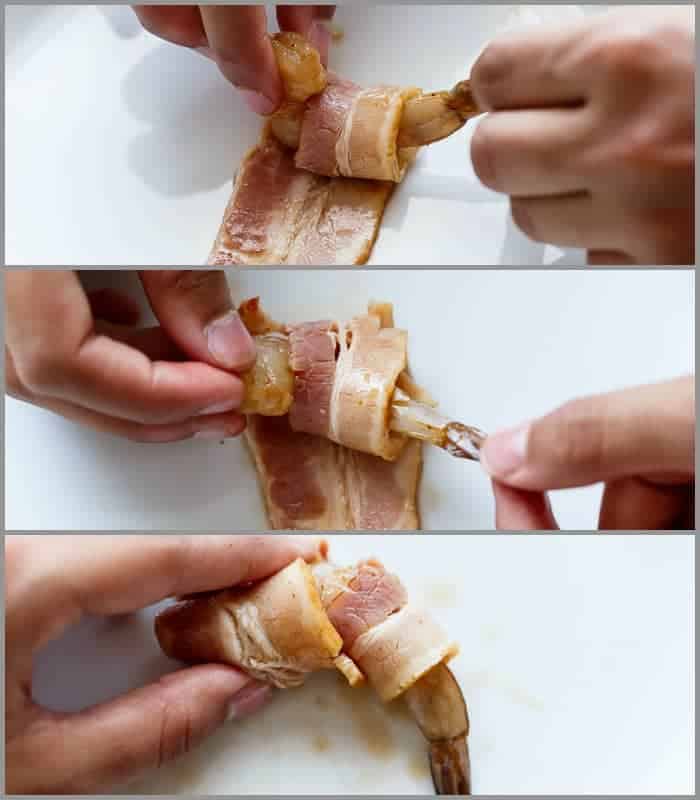 I fry these up in the oven under the grill (or broiler), slathered in an incredible barbecue sauce filled with garlic, honey and a splash of soy.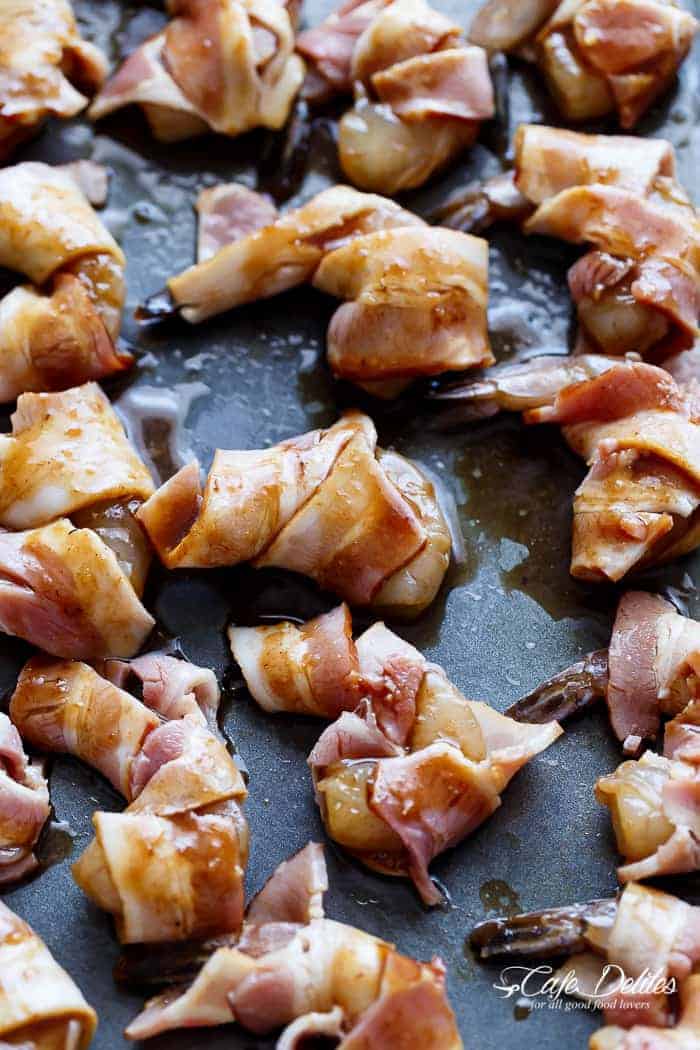 They crisp up so quickly and are ready on your table in less than 20 minutes.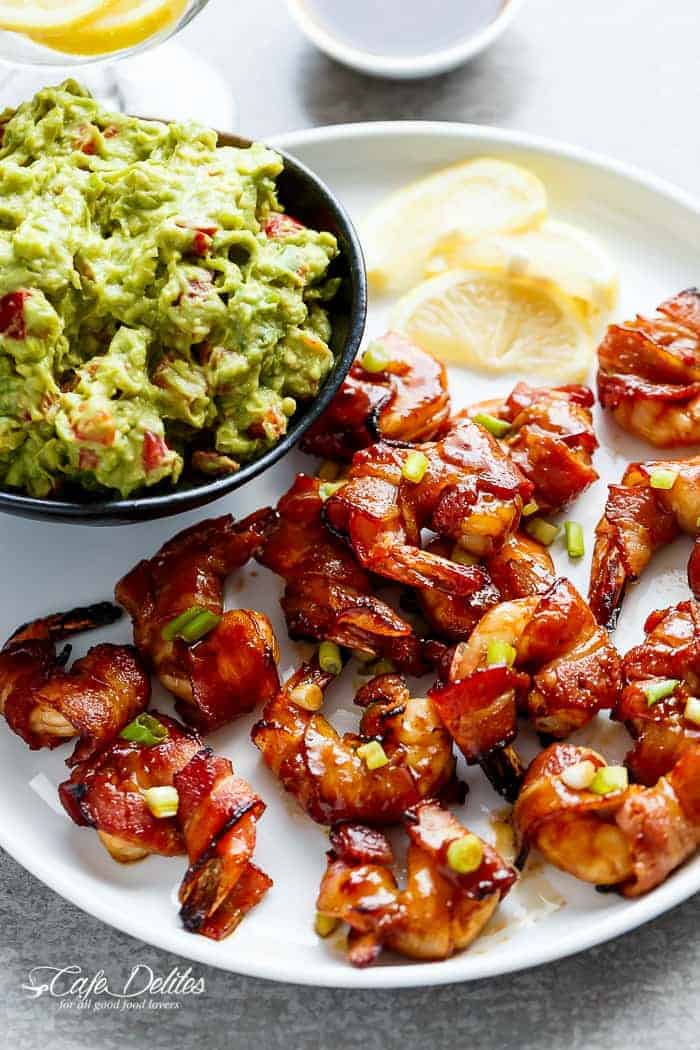 Brush them with extra sauce.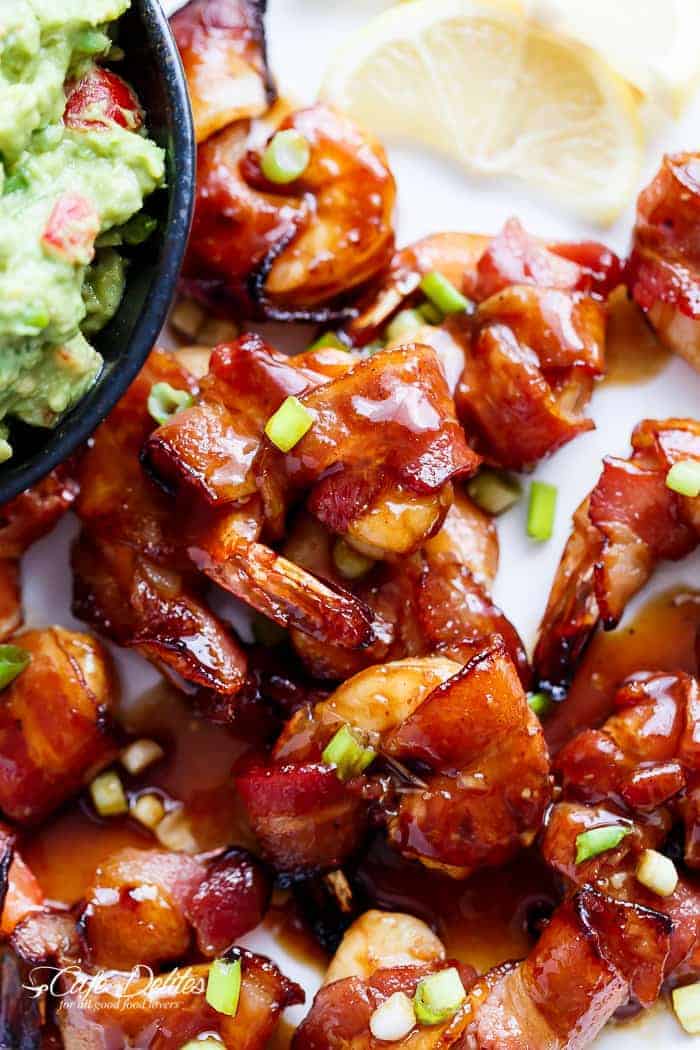 And dip!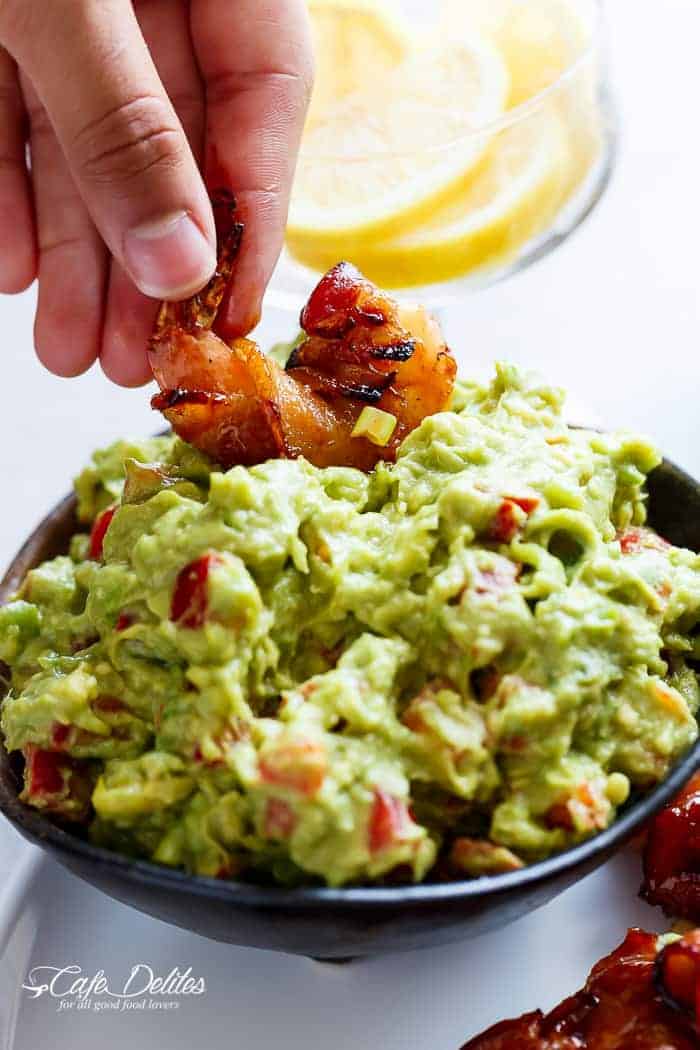 Bacon wrapped barbecue honey garlic prawns for the win!
0