Focaccia Three-Cheese Italian Grilled Cheese
Warm and toasted focaccia filled with three different types of cheeses: creamy ricotta, melted mozzarella and parmesan cheeses; with a garlic tomato paste, roasted capsicums/peppers, juicy tomatoes and basil leaves!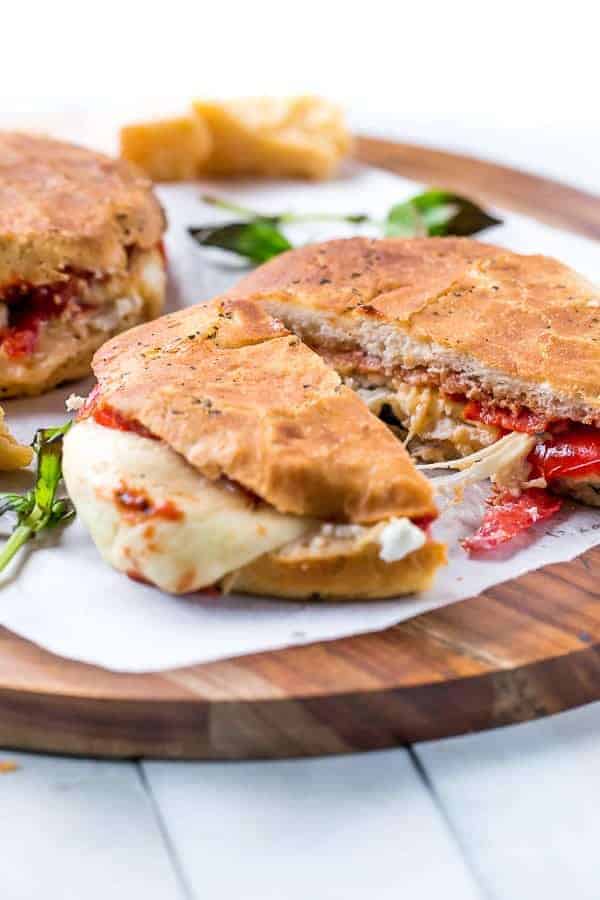 Well. The fact that this beautiful creation has three cheeses is enough of a description to just try this and demolish it, am I right?
And it's kinda no secret by now how much I'm in love with melted cheese. Like the Loaded Taco Grilled Cheese; or the Caprese Grilled Cheese; or even the Turkey and Spinach Mediterranean Grilled Cheese and the Smoked Salmon And Avocado Grilled Cheese — or you guys might remember that Cheesy Pizza Pull Apart Bread. Ohhhhh yeahhhhhh…..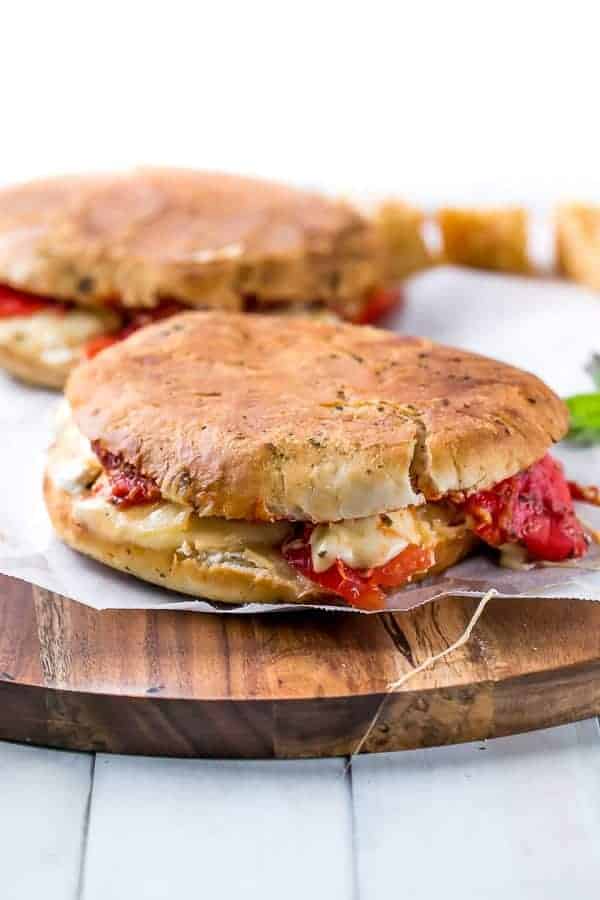 So, ok. I love cheese. All cheese. But especially melty cheese. And creamy ricotta cheese. And I basically raided my refrigerator in a full hungry-mode and pulled as many things out as I could fit into my hands, to make this. No planning went into it. It was one of those, 'yeah, this should work,' type scenarios.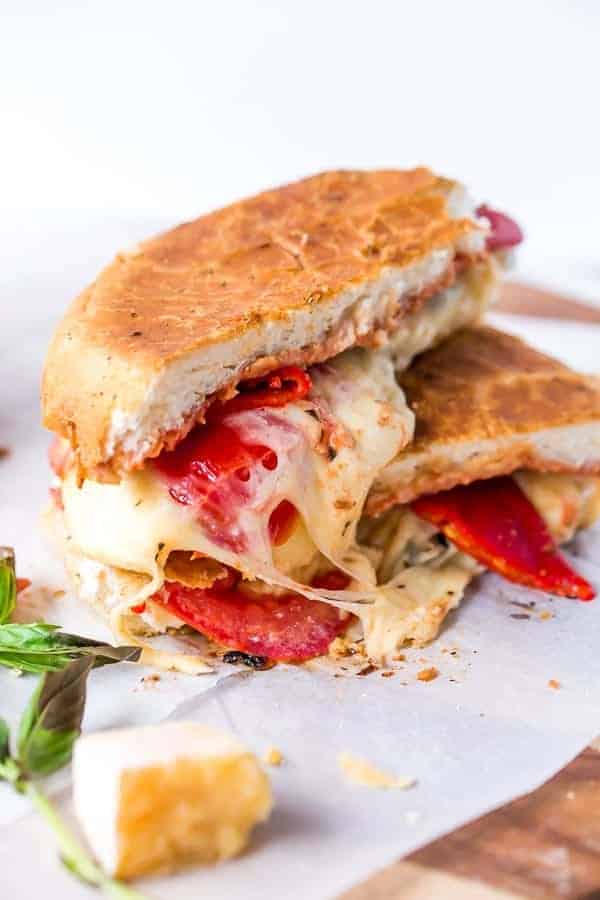 And did it ever. Even when it fell apart in a warm and melted mess. Just an excuse to lick all the cheese off of my fingers when I had to try to put it all back together again.
I love focaccia. If I could survive on bread alone, I'm totally right there sitting cross-legged on the floor surrounded by fresh.outta.the.oven warm and fluffy bread.
But unfortunately, I wake up from that sweet dream of mine and find that I can't.do.that. (Insert sad face).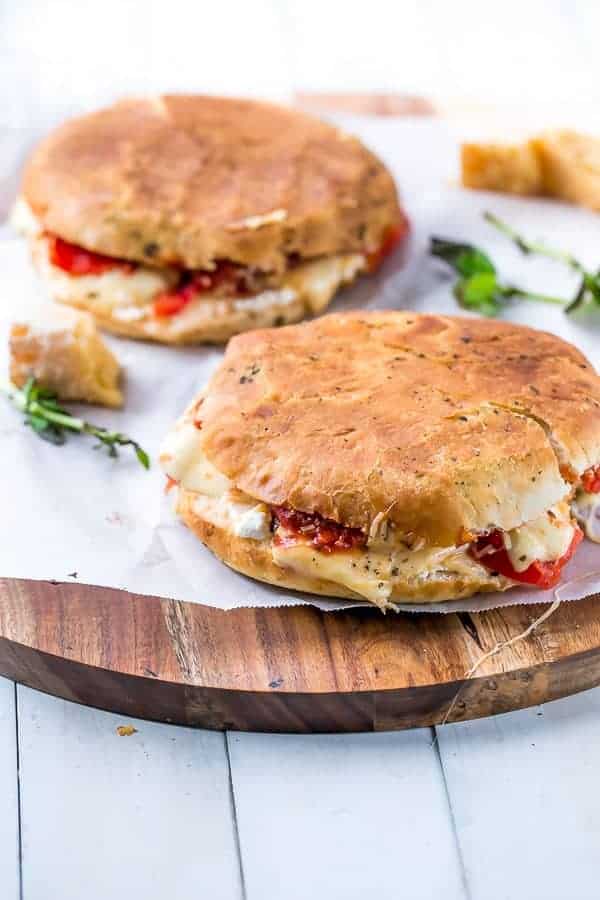 But I can eat grilled cheese. Like, a lot. And this was just like eating a pizza.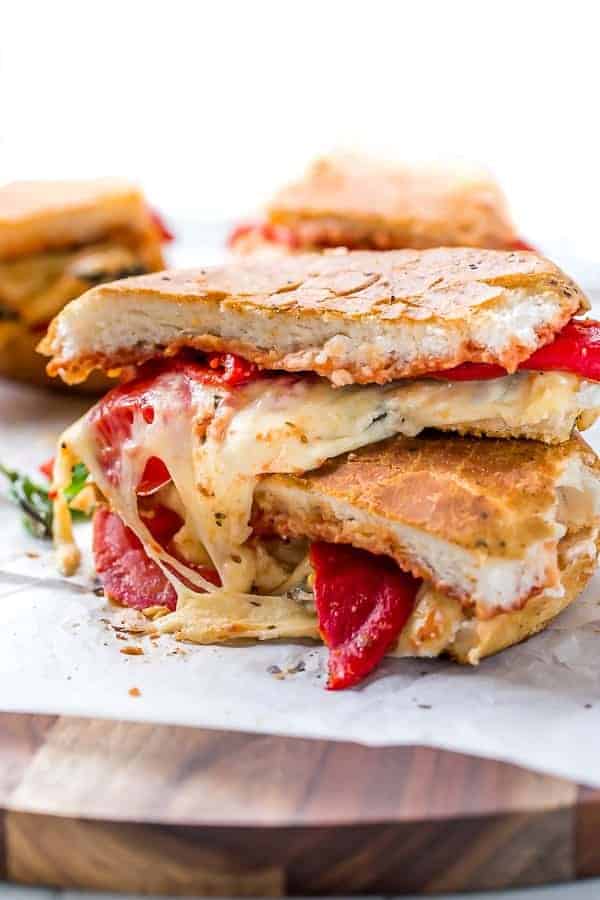 Who loves pizza abd grilled cheese in the same sentence? Me. That's who. What about you guys? I know you do, because you're right here with me.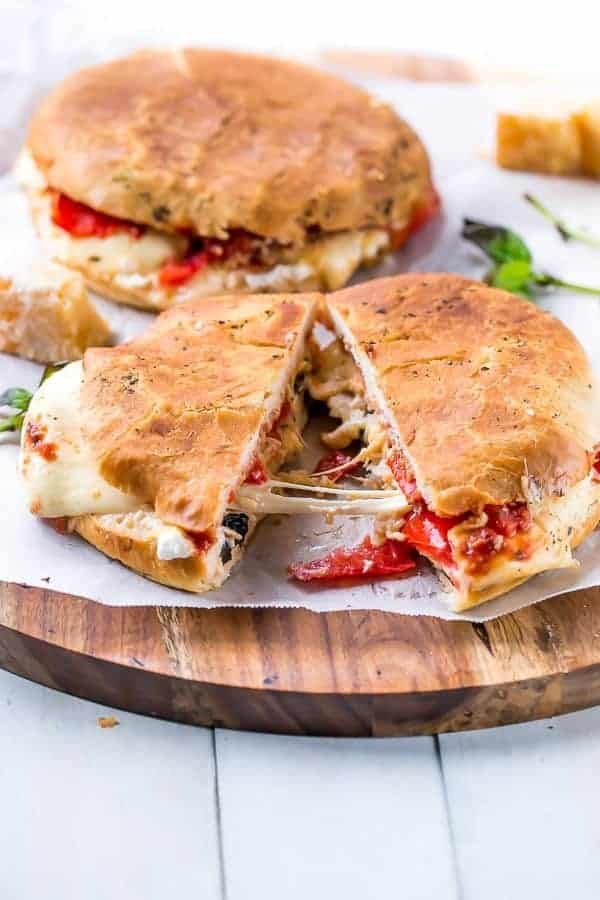 0