Warm Chicken and Pumpkin Lentil Stew
A healthy and hearty chicken stew full of pumpkin flavours and lentils to warm your heart.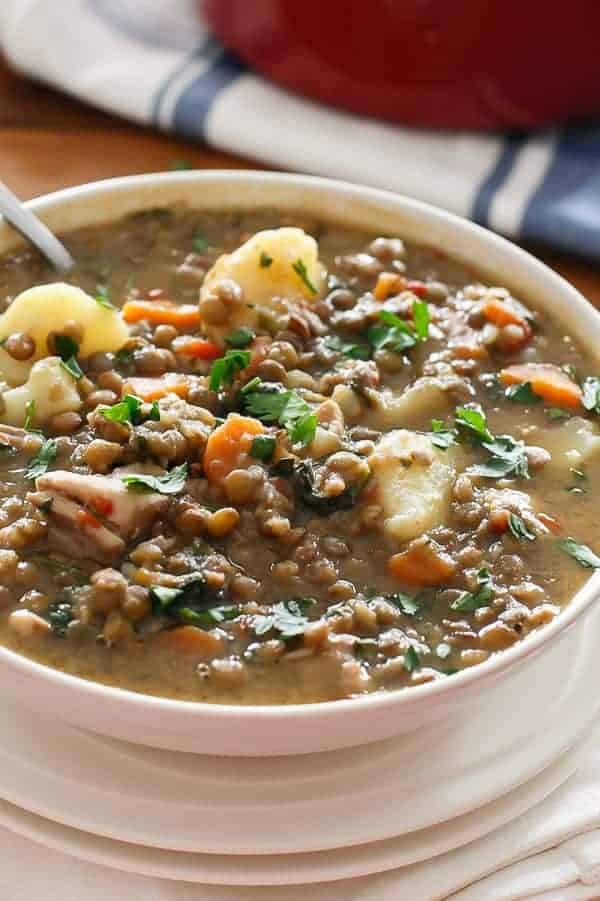 As I look at these photos, I can taste this stew all over again. And what a beautiful memory it brings, sitting in the kitchen with my parents on a cold and miserable day (my favourite days), with the rain pouring down and cascading droplets on the windows, a heavy breeze blowing outside, and the warm rich smells of mamas home cooking wafting through the house.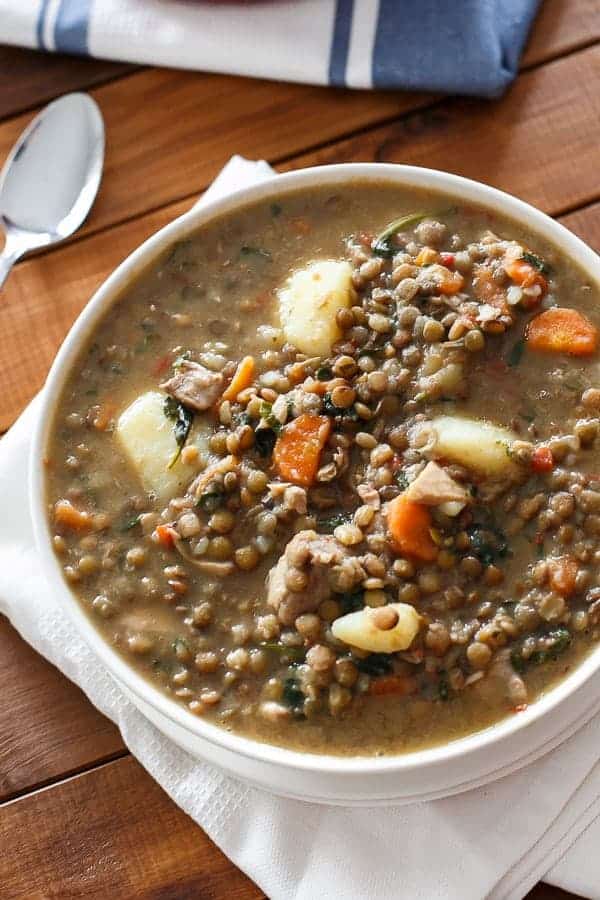 And then I ask myself. Why do we have to grow up? I'll take a time machine back to watching my mum in the kitchen perform her miracles any day.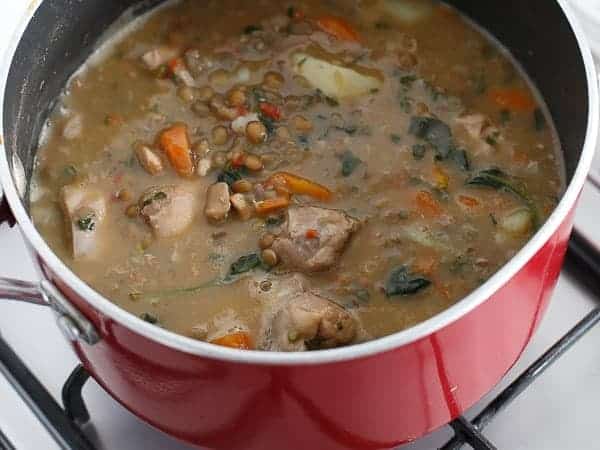 So, of course, we had to recreate it…just for you guys. With the added benefits of eating afterwards.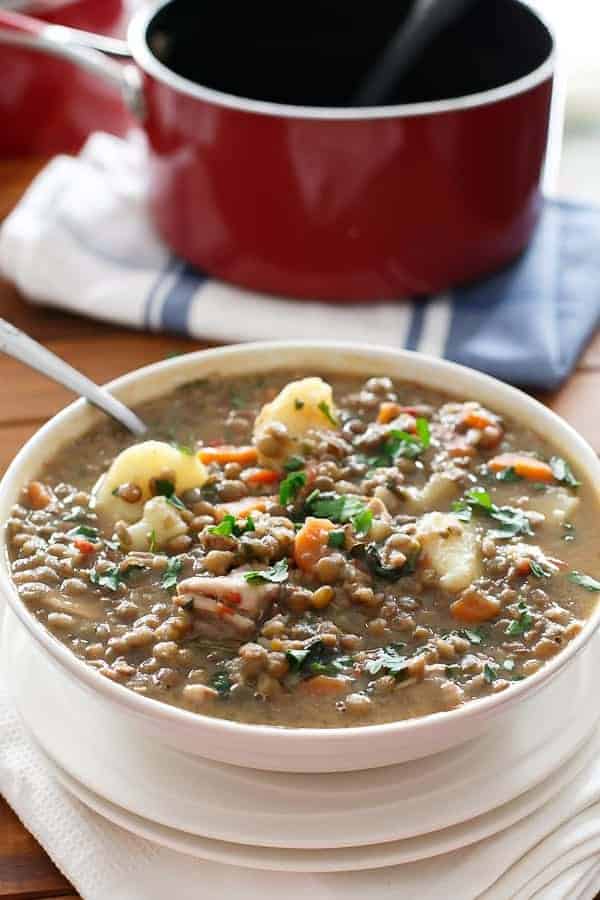 And if confessions mean anything these days, I have a confession to make. I may have taste tested this while it was simmering away, maybe more than once, while my mamas back was turned, because the aromas floating out of the pot were too much to handle. Too much to turn down. Just too much to sit through without peaking at it.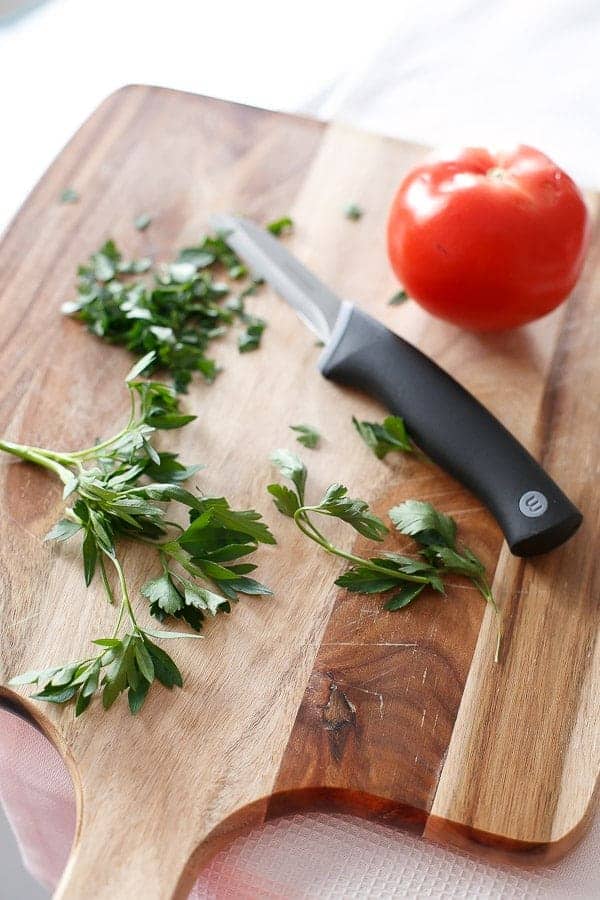 At this point, I have to say, I know 'stew' is not an attractive word, but it's so unbelievably deeeeelicious to eat, I had to post it.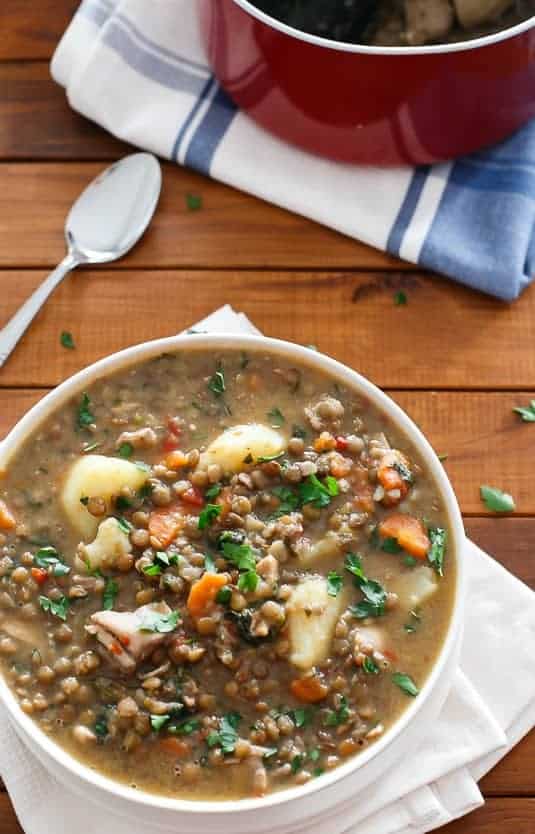 This fulfilling dish has all the magical elements: lentils; pumpkin; chicken; potatoes; spinach; all cooked and gently simmered to love one another, through sickness and in health, til we do them part. I think in this world of recipes, and blogging, and creating unique recipes no one has ever heard of, you can't beat traditional. Traditional.kicks.some.serious.eating.beee-hind.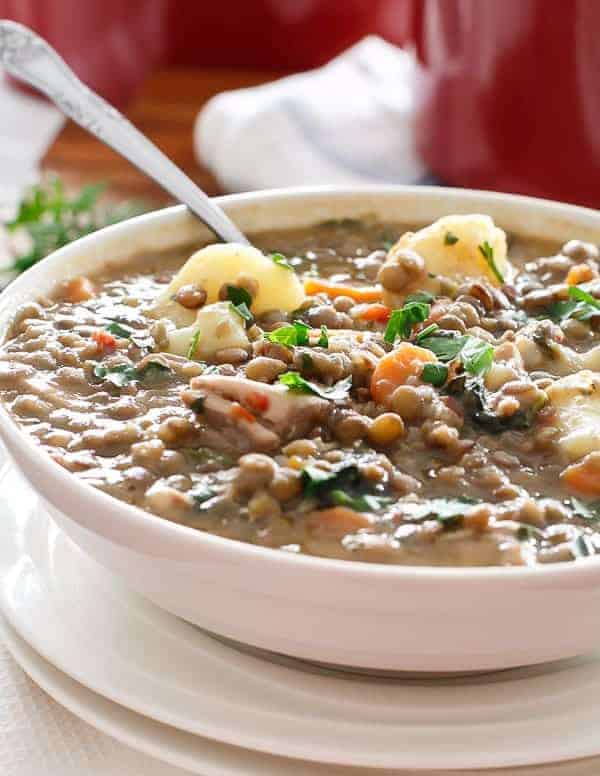 And from my childhood to you, I present the best stew you will have have in your life (besides your mums).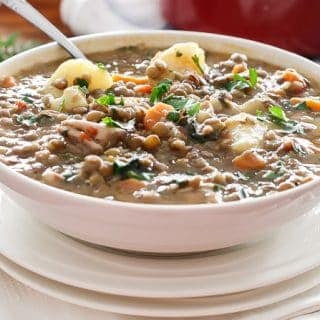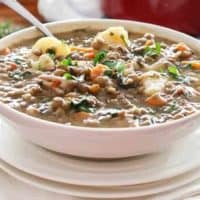 Ingredients
1

onion

, chopped

3

garlic cloves

, minced (or 3 teaspoons minced garlic)

1/2

red capsicum/bell pepper

, seeded and chopped

1

carrot

, peeled and chopped

6

chicken thigh fillets

, cubed

2

ripe tomatoes

, diced

2

cups

of water

1

cup

of lentils

, pre-soaked overnight (or 1 can of lentils)

2

potatoes

, chopped

2

cups

chopped pumpkin

Salt and pepper to taste

Handful of chopped parsley

2

cups

baby spinach leaves

, washed
Instructions
In a large saucepan/pot, fry onion, garlic, capsicum, bell peppers and carrot until onion is transparent. Add the chicken and fury until browned. Add the tomatoes and cook until tomatoes soften. Reduce to low heat, cover pot with lid and allow let simmer for about ten minutes. Add water and the pre-soaked lentils and cover with lid again. Simmer for about 30 minutes.

Add potatoes and pumpkin, and cook until soft.

Take off heat, and add the spinach, stirring through until just wilted. Sprinkle with salt and pepper and parsley.