MEAL PLAN WEEK 55 is here! A recipe for everyone! Creamy Ham Potato Soup, easy and super juicy Oven Baked Chicken Breasts, Sesame Beef Stir fry AND succulent Lamb Chops cooked a mouthwatering homemade marinade. PLUS Mozzarella Chicken swimming in rich tomato sauce, Caprese Stuffed Portobellos AND crispy Pork Carnitas!
Including super fudgy Chocolate Crinkle cookies for dessert!
REMEMBER: TO SEE A RECIPE, CLICK ON THE IMAGE OR THE LINK ABOVE IT!
MEAL PLAN WEEK #55

Ham soup filled to the brim with soft, tender potatoes, carrots, celery, onion, garlic and the option of making your own ham broth from a leftover ham bone! Even picky eaters fall in love with this ham and potato soup recipe!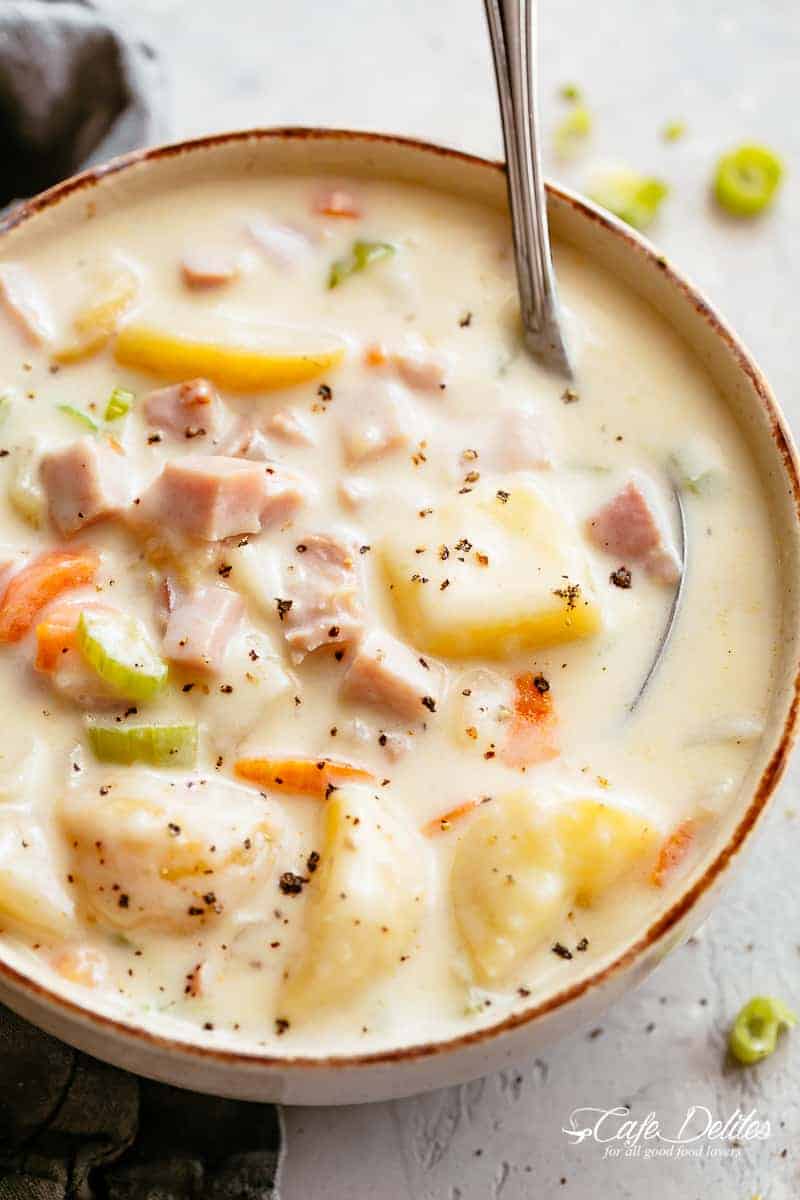 A 20-minute Low Carb Chicken Parmesan WITH NO BREADING! You don't even MISS a crispy crumb on this chicken…it is SO good

A guilty pleasure made right at home… every bit as tasty as takeout in just about the same amount of time. YOU get to control the ingredients!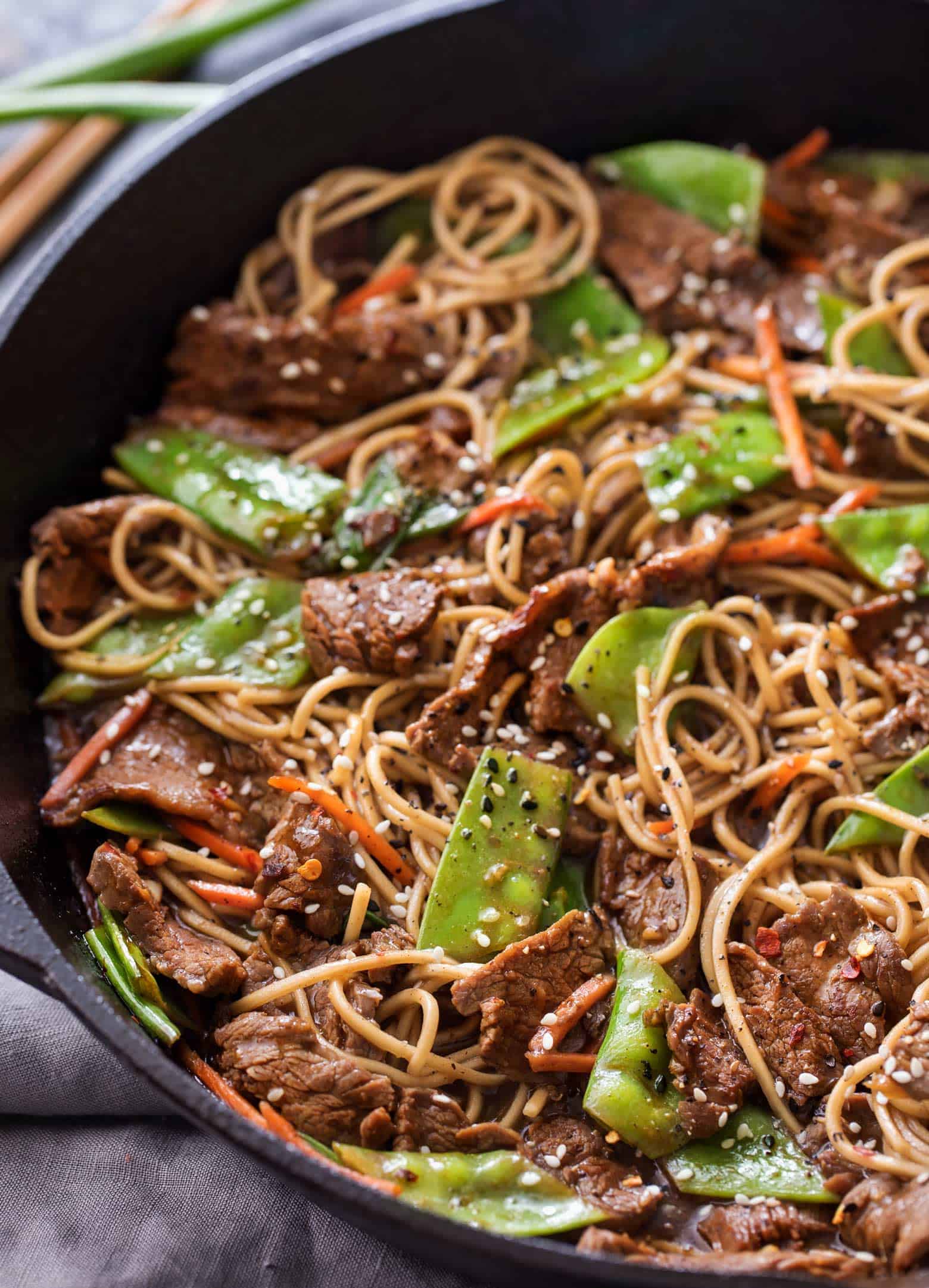 Dare I say just like a Greek restaurant or even better! Whether you decide to grill them or fry them in a cast iron skillet (or regular pan), these homemade Greek Lamb Chops have been a family favourite recipe of ours for so many years now.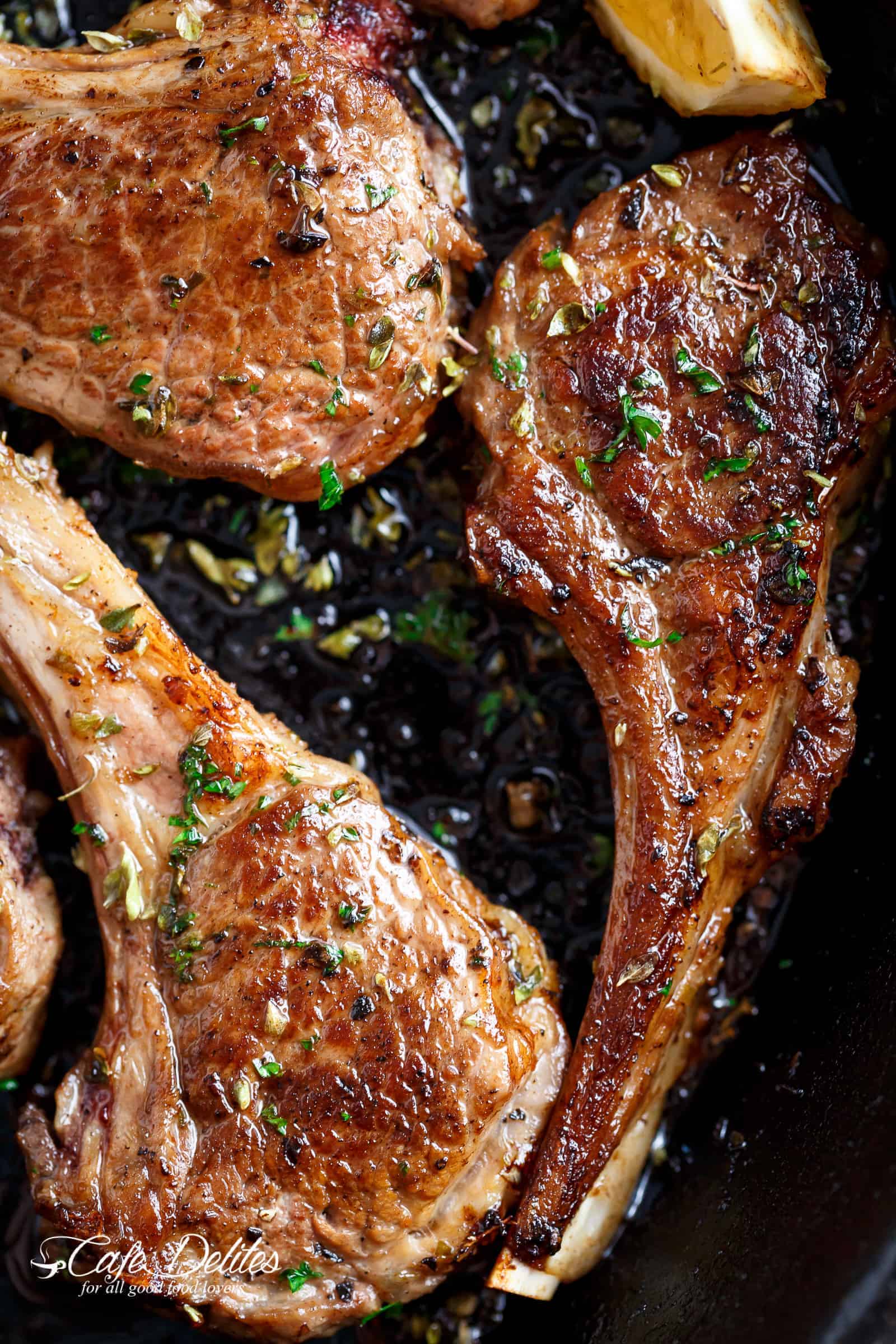 Garlic buttered mushrooms would have to be one of the best inventions by man and pairing them with classic Caprese flavours IN THESE Caprese Stuffed Garlic Butter Portobellos creates the best of both worlds!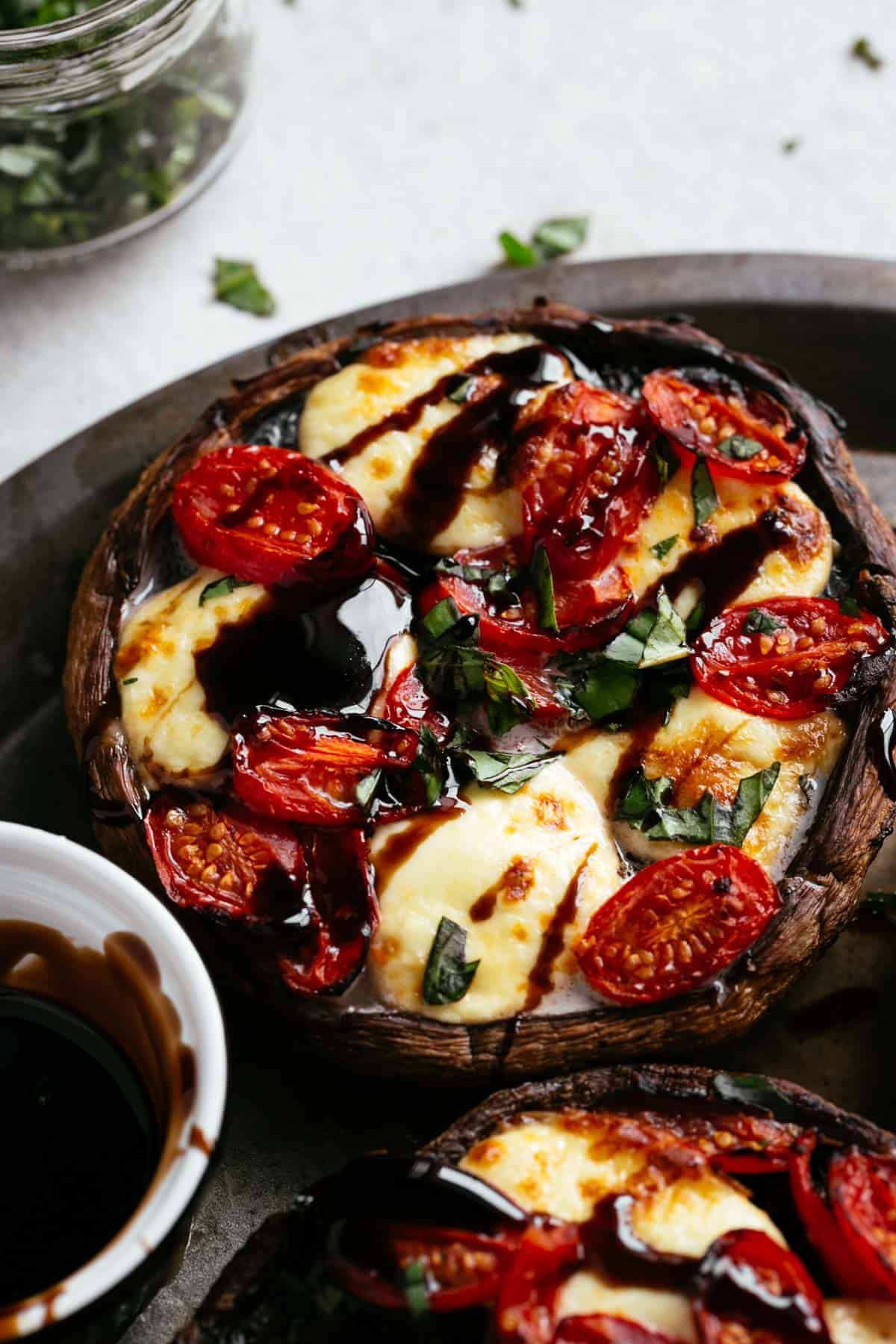 Tender and full flavoured, our simple and easy baked chicken breast recipe uses skinless and boneless chicken breasts baked in the oven until golden and caramelised. For extra flavour, garlic butter mixes through the cooked pan juices to serve your chicken drizzled in the best sauce!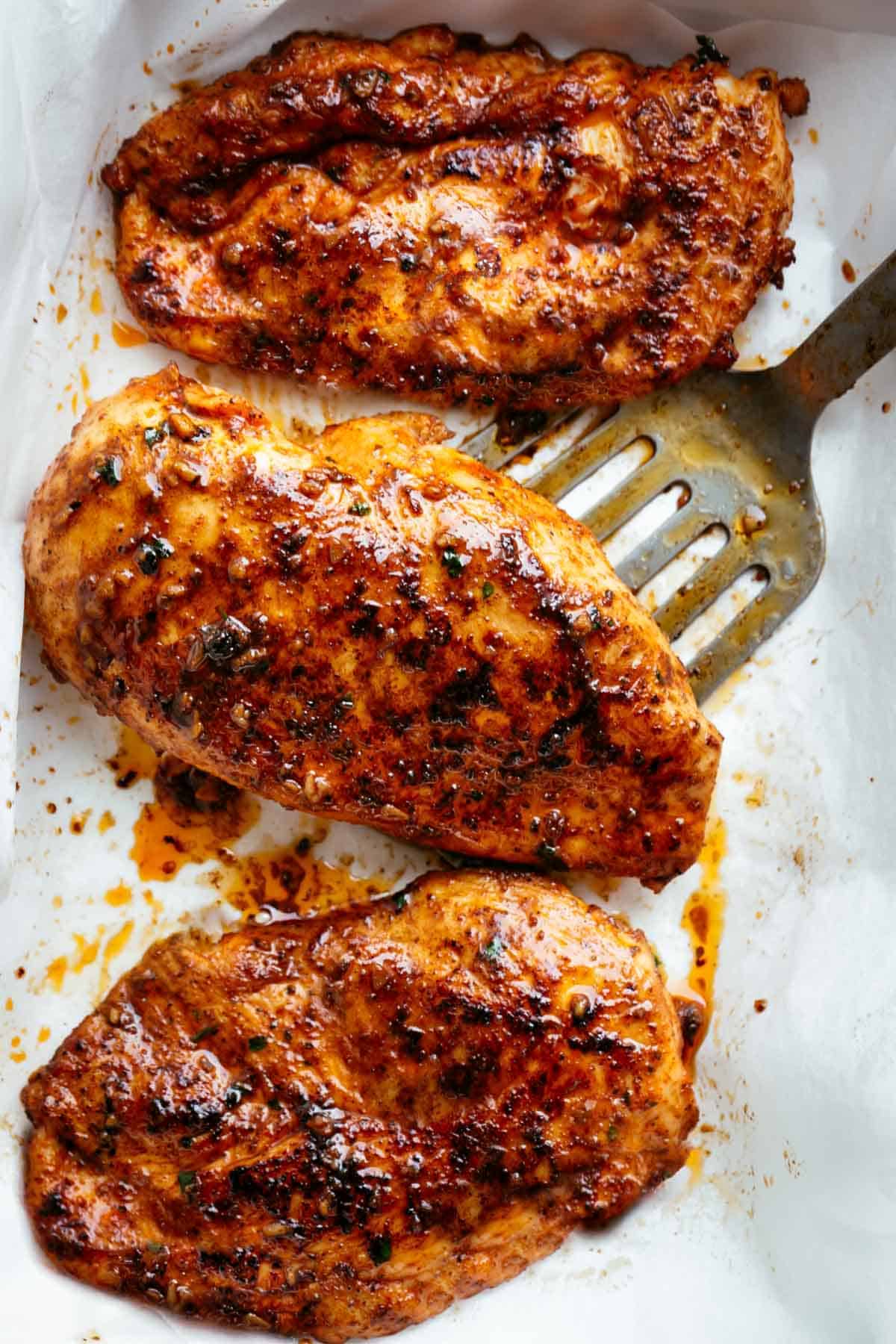 Crispy Pork Carnitas (Mexican Slow Cooked Pulled Pork) is a winner! The closest recipe to authentic Mexican Carnitas (NO LARD), with a perfect crisp finish!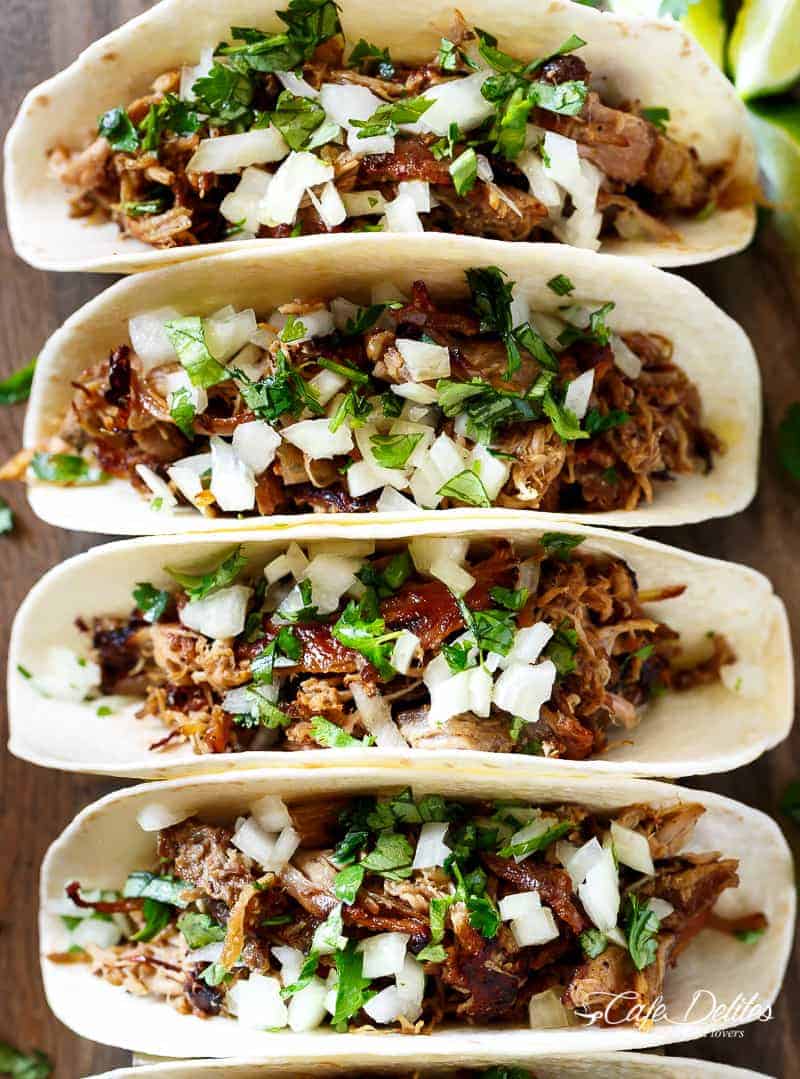 Fudgy Chocolate Crinkle Cookies have an irresistible brownie textured centre, with a crunch of cookie on the outside! One of our favourite Christmas cookies right here! ONLY 88 calories EACH!