Cream Cheese Scrambled Eggs
I know…sounds weird right? But I don't think I will ever eat eggs the same way again. Period!
A beautiful Sunday breakfast idea…the benefits of creamy and soft scrambled eggs all rolled into one delicious mouthful of epicness!

We love scrambled eggs over here… and we love them the way ma' mama makes 'em. With her Colombian ways, I grew up with an abundance of Huevos Pericos. Eggs with shallots/scallions or onions and tomatoes. And I was craving them…badddd.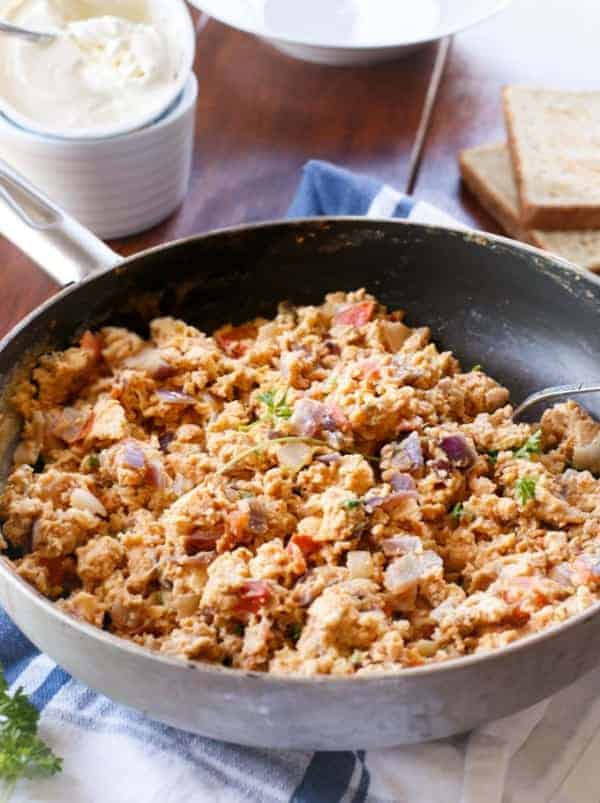 Does it ever happen to you that a certain food takes you wayyyy back to when you were 5? The smell, the taste, the sweet sweet memories of not having the worlds decisions on your shoulders? That's where this took me. And again, with fireworks.
And then there's the restaurant or hotel style of scrambled eggs, mixed with cream and eggs so soft they escalate slowly on each and every taste bud and make you close your eyes. Perfection.
Well, I was craving both. So merge them? Would it work? Totally. Only I did it with a twist…(of course).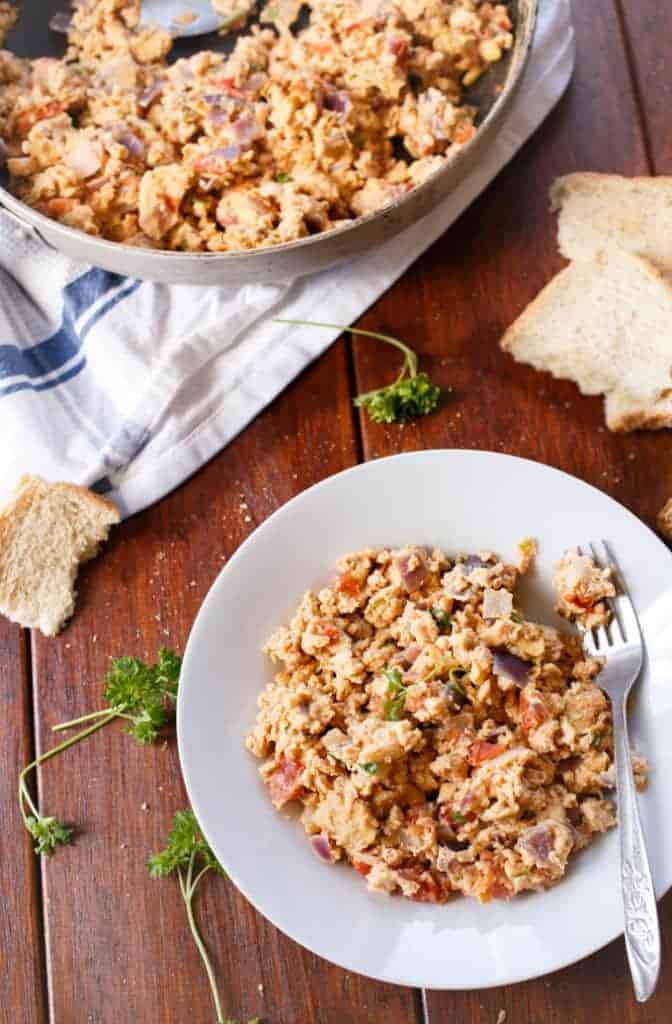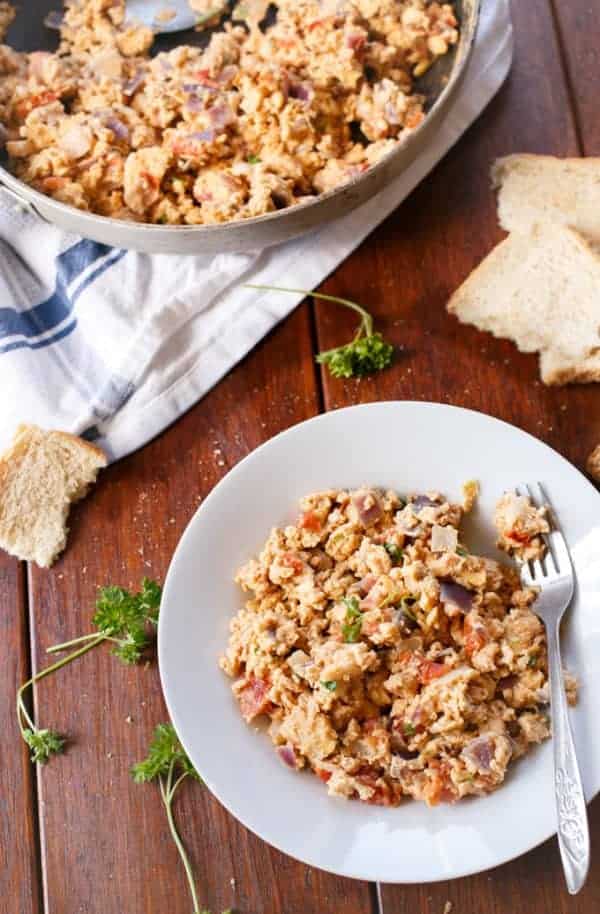 I added cream cheese into them. Yeah…I did. And to think I was so worried about the end result, but I didn't need to be. I know it sounds totes weird, right? But if you've never tried them before, believe me, they will full fill your every need to have creamy eggs. These were absolutely amazing: with the creaminess oozing into every tastebud, and the Pericos flavour taking me back to a time of pure happiness and innocence.
Yep. These were the bomb.com.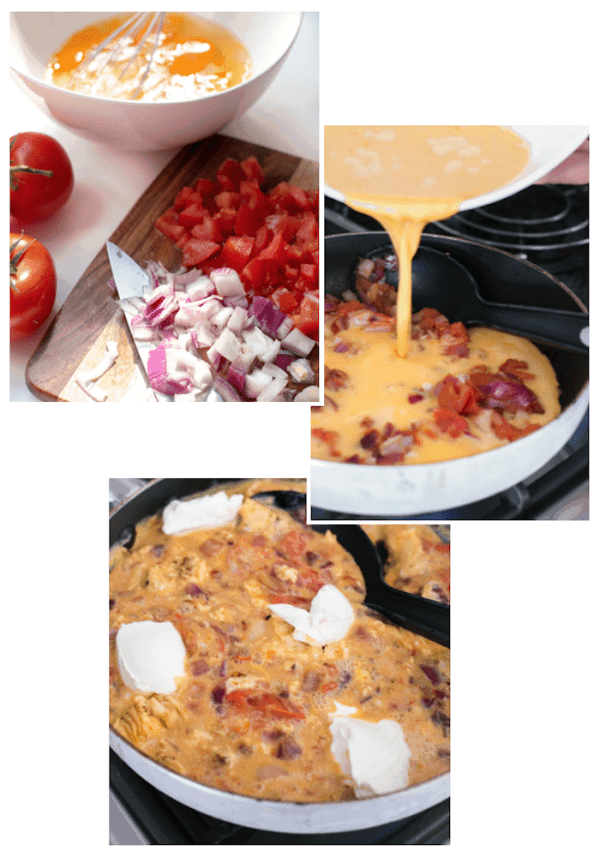 So simple. So quick. And ready in minutes to feed ready and hungry open-mouthed peeps. First thing in the morning, this household is full of grumpy frowny people. Like, I need to be rushing around the kitchen wearing my speedy gonzalez pants and avoiding all the starvation stares to keep my focus. My eyes on the prize. FOOD.
Having the kids home with me gives me an excuse to try and create many recipes that are floating around in my head. They are my taste testers, and being kids, they are the best of the best at not hiding their feelings. The best food critics on the planet. If they don't like something…it's a no holds barred situation — and lucky for me, I didn't need to run out the house with an angry mob chasing me. They loved this variation. Phew!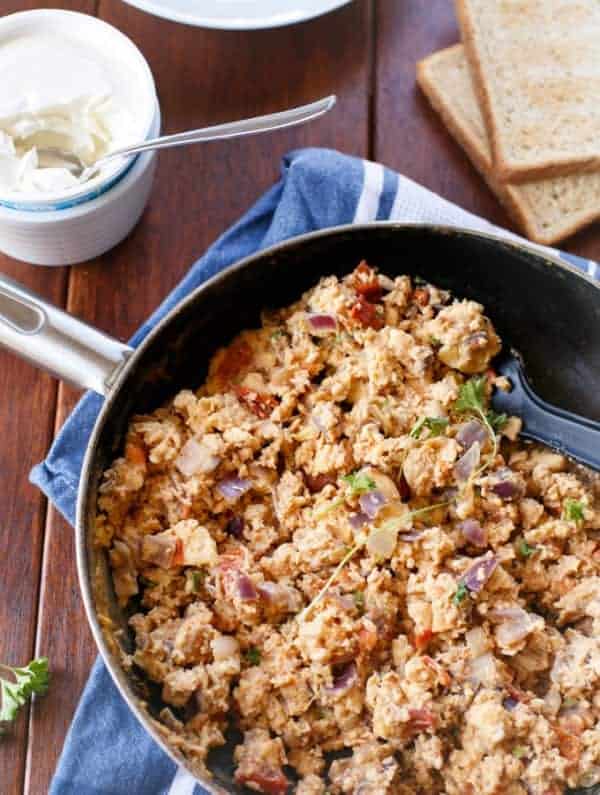 I used spanish onion for this epicness. There's something about red onion that makes me feel like we've paid $90 for a dish. I know, it's all in my head. But a girl can dream.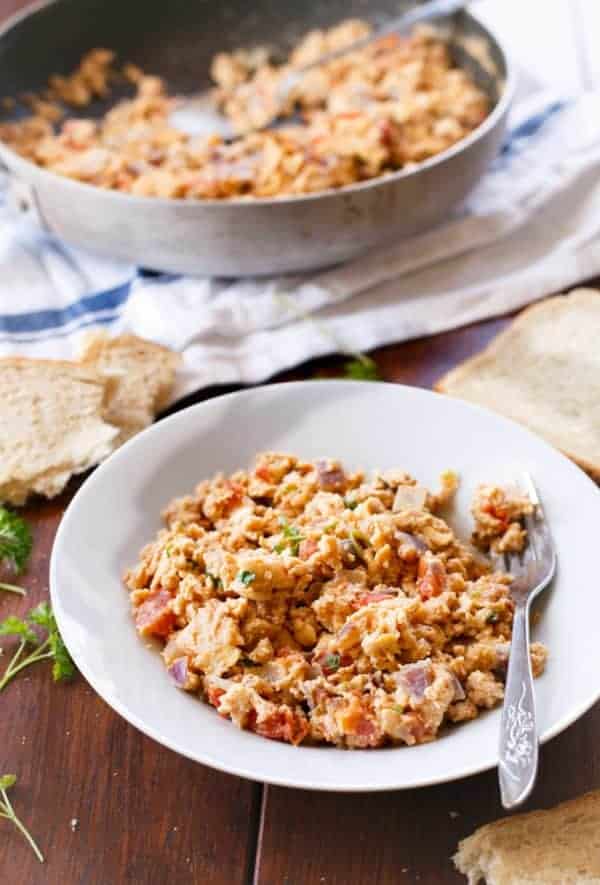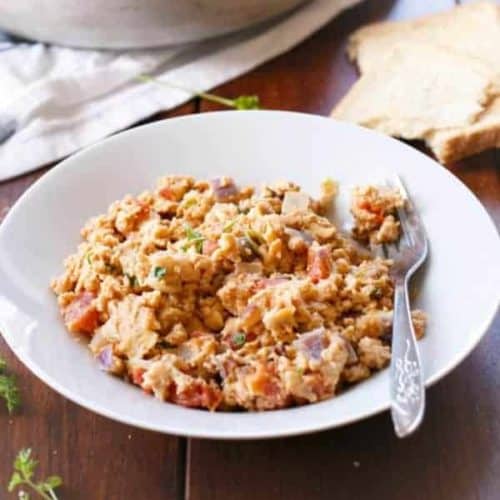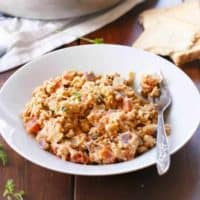 Ingredients
1

teaspoons

olive oil

( I love garlic olive oil)

1

onion

, diced

2

ripe tomatoes

, diced

8

whole eggs

(I used x-large eggs), whisked

4

heaping tablespoons

(100g | 3.5oz) low fat cream cheese

Salt and/or pepper to season
Instructions
Heat the oil in a medium sized pan over medium heat. Add the onion and tomatoes, and panfry until the onion is transparent and the tomato juice reduces down.

Lower heat and pour in the eggs. Cook stirring for 1 - 2 minutes, and spoon the cream cheese over the top.

Cook stirring again until the eggs are done to your liking and the cream cheese has mixed through the eggs.

Season with salt and/or pepper and sprinkle with (optional) freshly chopped parsley.

Serve with buttered toast or crackers
Notes
For creamier eggs, don't add salt into the raw egg mix before cooking! Season with salt and pepper once eggs are done before serving.
Nutrition
Calories:
193
kcal
|
Carbohydrates:
6.2
g
|
Protein:
15.5
g
|
Fat:
11.2
g
|
Fiber:
1.1
g