Churro Cake!
Fluffy Churro flavoured cake dipped in melted chocolate to full fill all of your Churro cravings — with only half the fat!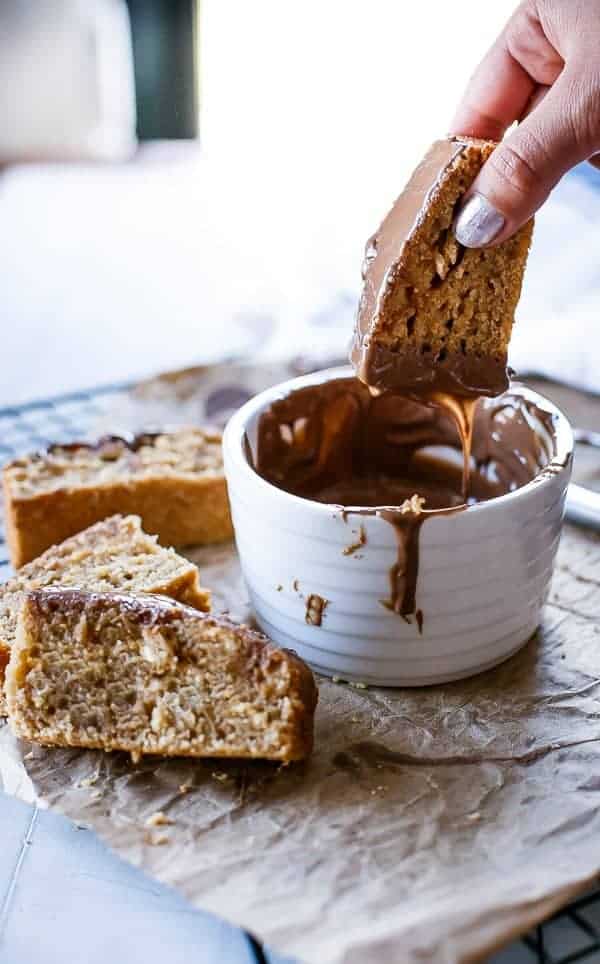 Whaaahhh? Yes! Oh myyyyy hold the phone and shut the front door! And the back one!
Because when you make these…the drifting cinnamon and buttery aromas will be bringing all the boys to the yard.
Holy Churro!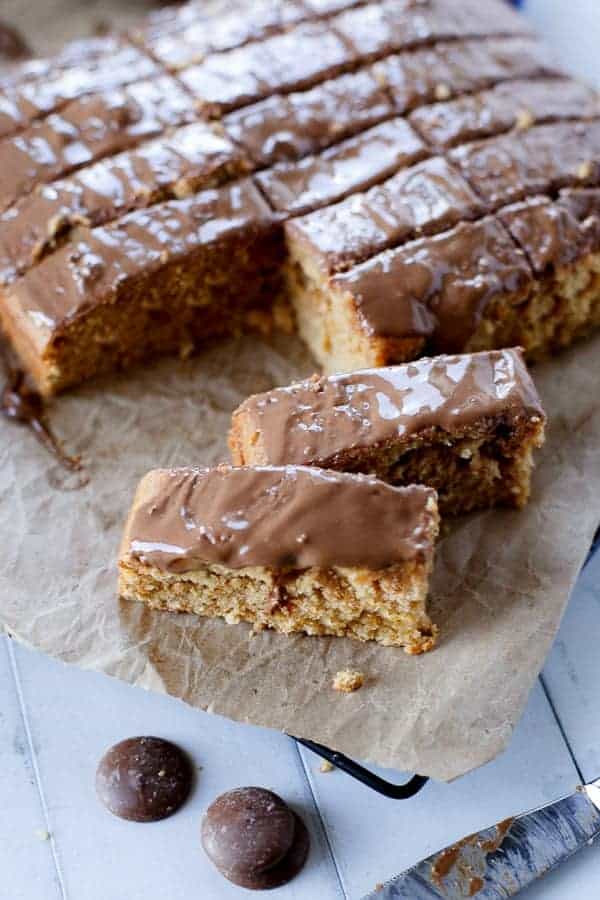 And of course, being totally and completely inspired by Churros…we just had to dunk 'em in chocolate. Because how else do you eat Churros? Howww?
Yepoohh that's what I was thinking too. I melted chocolate for ma' children…and made some kick ass chocolate sauce for me.
Ohhhh happy daysss…..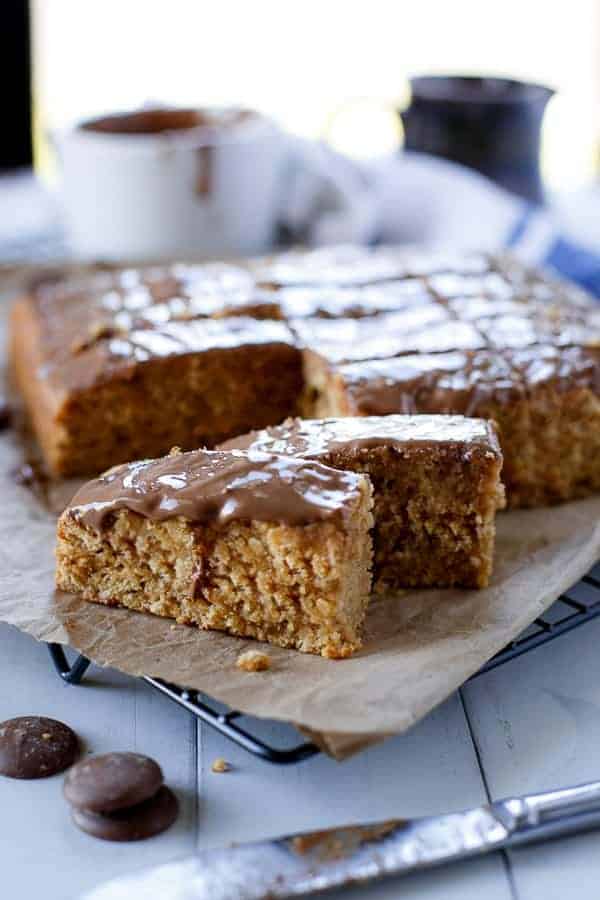 Ok. I need to calm ma'self. This was just.amazing. Just.incredible. Just…ok I'll explain.
I was out with my family just minding my own business. Honestly, I was. When all of a sudden out of no where the Churro store appeared right in front of me. I know right? Weird. So anyway, as my story goes, the smell of Churros made my mouth water in all ways possible known to man. Or woman as the case may be. How.everrrr… I can't trust myself in the Churro shop. I just can't. It's an addiction that is wayyyy to deep and personal to even touch on.
So I thought….make something CHURRO.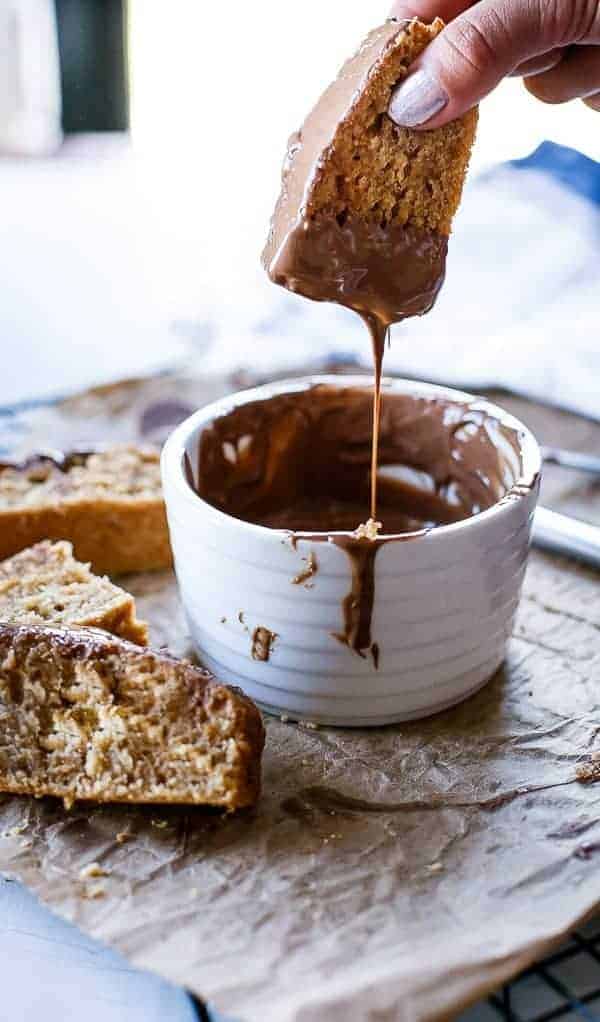 And challenge…accepted…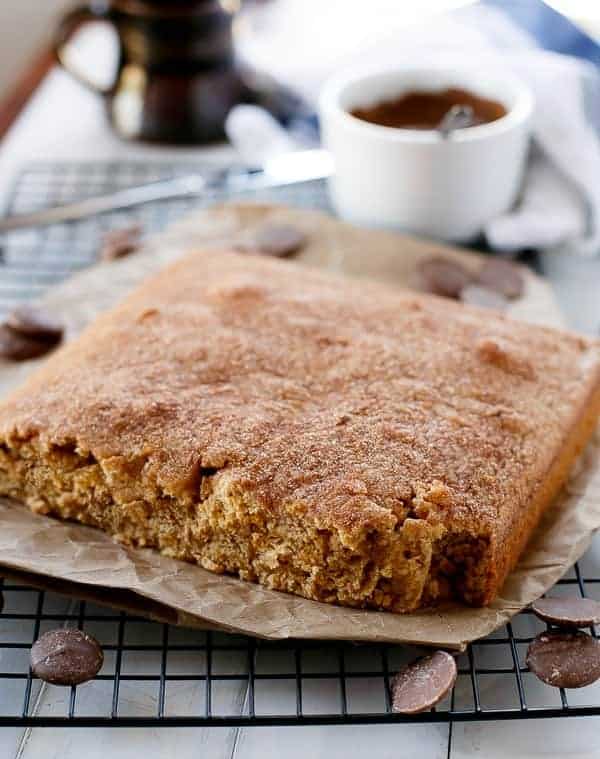 Fluffy…buttery…and fudge-y all in one. I didn't think it would be possible at all to turn a cake into a Churro creation…but it happened. It reallllly happened. And I'm so happy right now, happier than a minion with bananas.
My kids are like, "you are the best mum in the whole entire world."
Yep. Until I make them help me with the dishes later.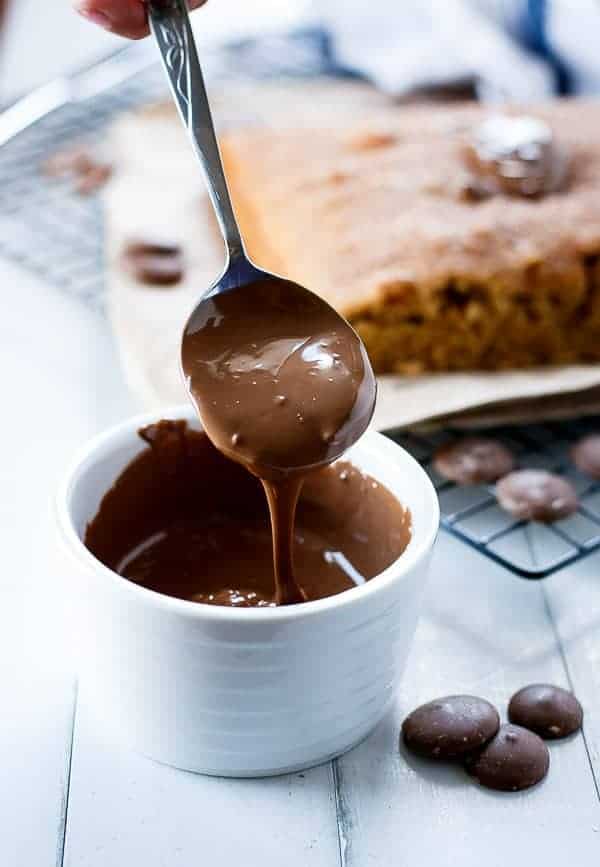 But not only did we dunk 'em in chocolate. We smeared chocolate  alllll over it. Melted chocolate…all over this cake.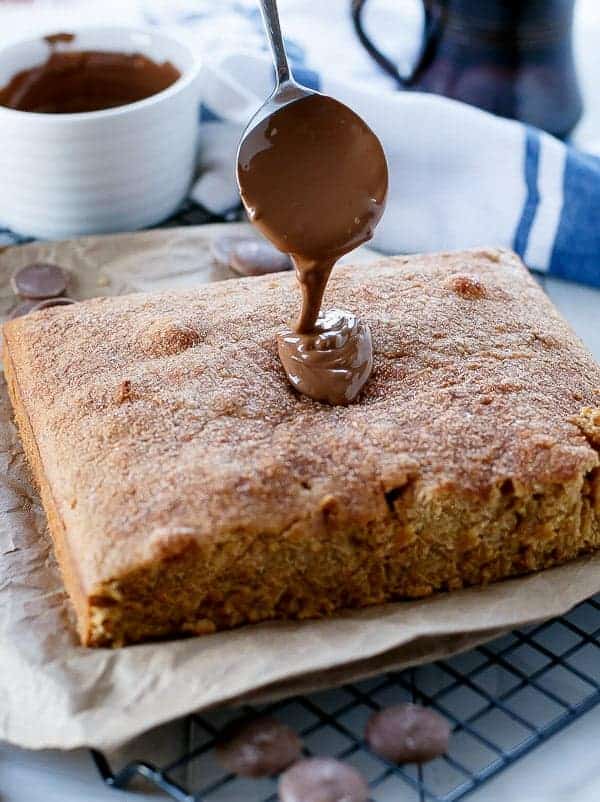 This part is completely optional. The cake was out-freaking-standing on it's own. But…chocolate. Yeah, that's what I thought. Again. See? Great minds think alike.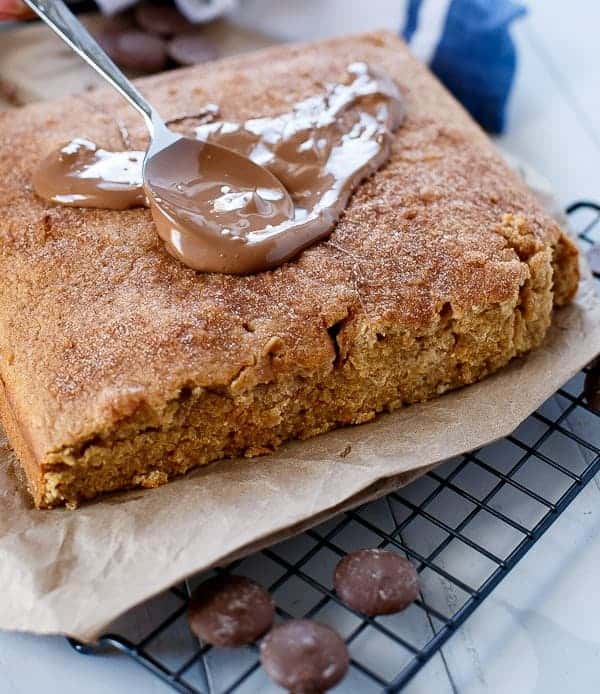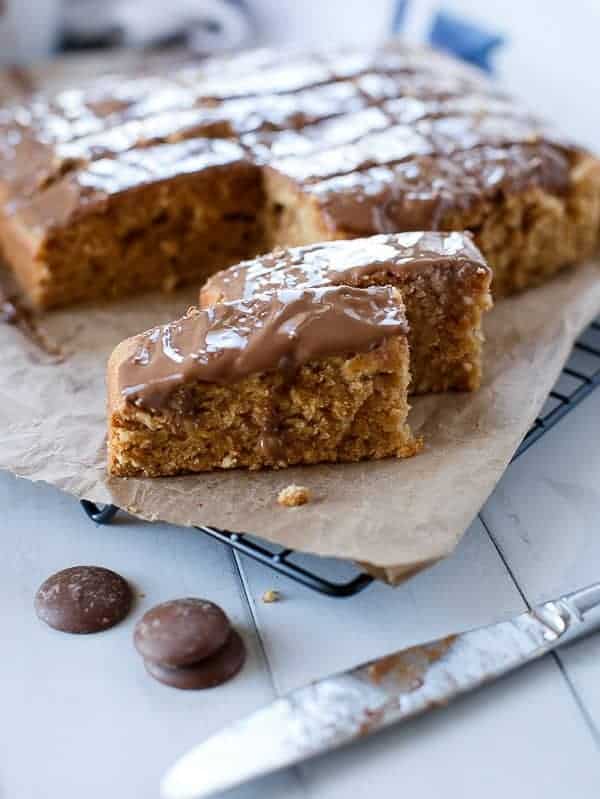 I don't think I've ever seen my kids so quiet. There was absolutely no talking going on when they were eating a slice..or two. Ok, so maybe they took about three slices each, but really, who's counting when kids go shoosh?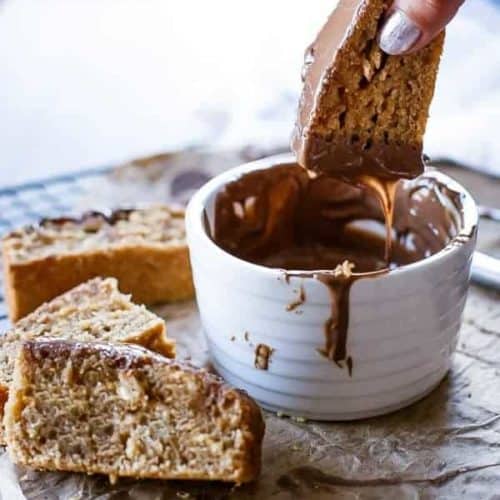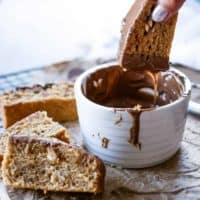 Churro Cake
Fluffy Churro flavoured cake dipped in melted chocolate to full fill all of your Churro cravings -- with only half the fat!
Weight Watchers: 3pp per slice
PRINT
SAVE
go to your favorites
Ingredients
Churro Cake
⅔

cup

lightly packed brown sugar or muscavado sugar

½

cup

natural sweetener or your sugar of choice

½

cup

light butter

, room temperature (or sub with spread of choice)

2

tablespoons

apple sauce

(or extra butter/spread of choice)

1

large egg

1

tsp

vanilla extract

2

cups

plain flour

(all-purpose)

1½

teaspoon

baking powder

1

teaspoon

ground cinnamon

Pinch salt

⅔

cup

unsweetened almond milk

Cinnamon sugar
Optional:
1/4

cup

melted chocolate OR a Clean Chocolate Sauce

(See recipe below)
Instructions
Preheat oven to 176C | 350F. Grease a square 8-8-inch baking tray with cooking oil spray, and wipe over with a paper towel.

In a bowl, whisk brown sugar, sweetener/sugar, butter and apple sauce until. Add egg and vanilla and whisk again until light and creamy.

In a smaller bowl, combine flour, baking powder, cinnamon and salt. Gradually beat in the dry ingredients.

Pour the milk into the batter, and mix well. Do not over beat batter.

Pour batter into prepared baking tray and sprinkle with cinnamon sugar.

Bake until golden, about 20 to 25 minutes, or until a toothpick inserted into the centre comes out clean.

Cool completely before spreading with melted chocolate of choice, or a clean chocolate sauce.
Chocolate Sauce: To make your own Chocolate Sauce, combine and mix the following
tablespoon unsweetened cocoa powder

teaspoons natural sweetener/sugar of choice

tablespoons warm water, or enough to mix into your desired consistency

Enjoy!
Notes
Nutrition calculated excluding melted chocolate, as this is completely optional!
Nutrition
Serving:
1
g
|
Calories:
101
kcal
|
Carbohydrates:
18.7
g
|
Protein:
2.7
g
|
Fat:
2.4
g
|
Fiber:
0.3
g