Soft Peanut Butter Cookies are crispy on the outside, soft and slightly chewy on the inside, and ready in 15 minutes! NO CHILL TIME REQUIRED!
These Peanut Butter Cookies are the best cookies to put in your recipe box! A family favourite cookie that's taken YEARS to get PERFECT!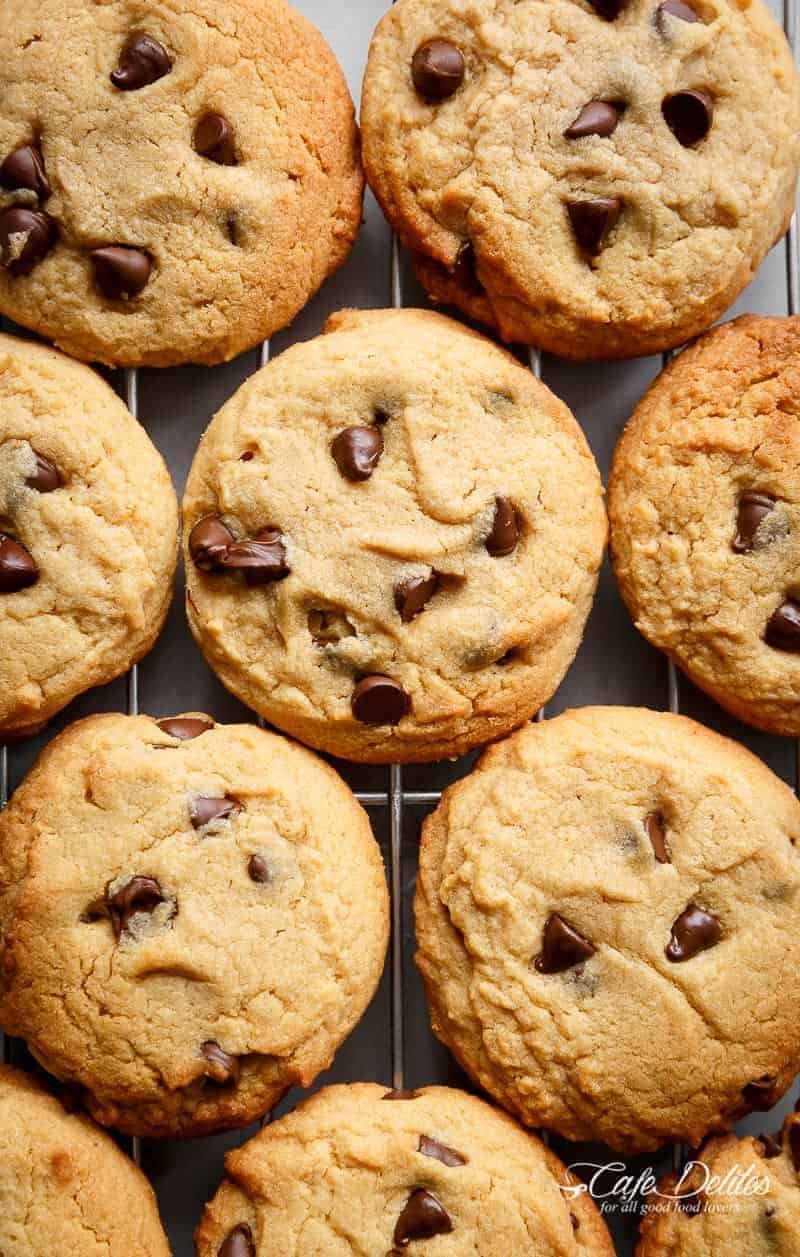 When you bake a cookie, you want the perfect mouthful. Whether you want a cake-y cookie or a crunchy cookie —  or my favourite — a soft melt-in-your-mouth cookie that's crisp at the same time. THAT, my friends, is what these are made of. And they won't disappoint.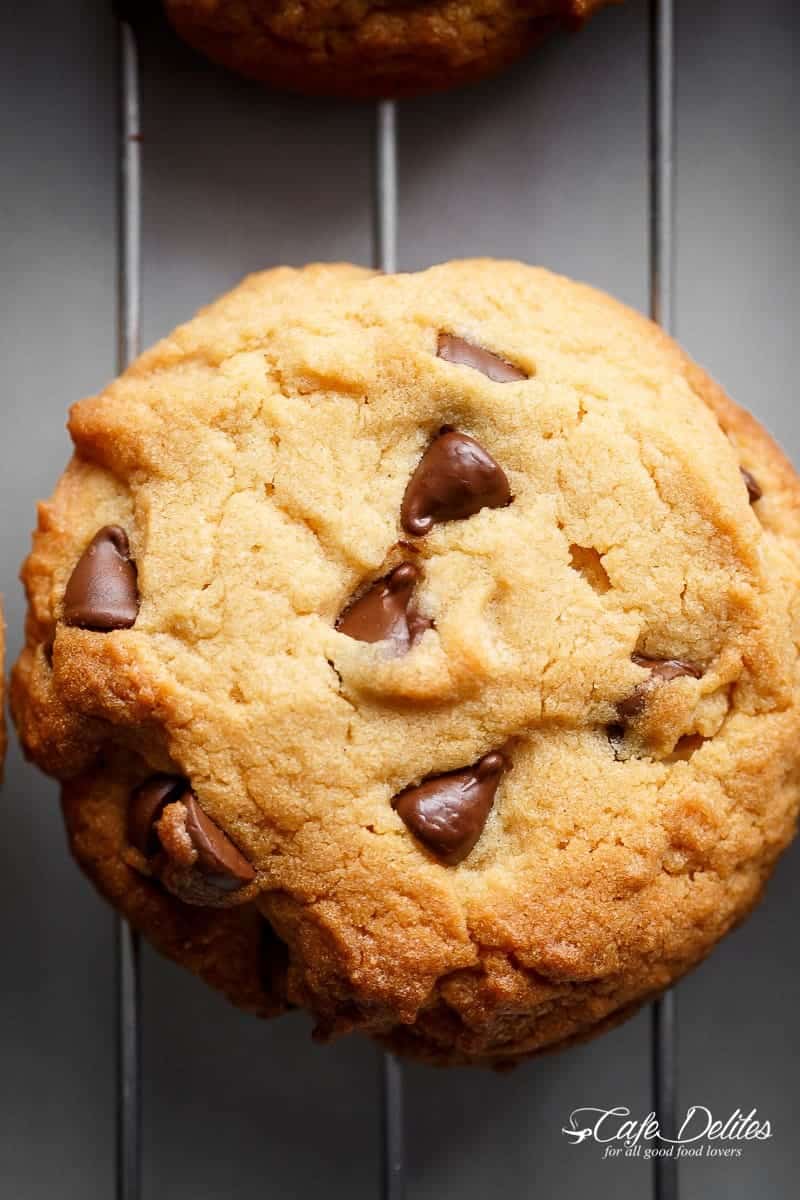 I know it's a big call to make….but you all know me by now. I don't muck around. These are so insanely addictive, the entire tray disappears before you can get one in to your mouth. (That is, if you have people coming in and out of your home OR living with you. Get ready to fight over ONE cookie.)
What makes these different from other cookies? Yeah, I know that question is possibly going around in circles on your head right now.
Most peanut butter cookies I've tried are either too hard (like biting into rocks), too floury, too dry, or lack the perfect amount of sweet vs salty.
If you're looking for cookies like those, then these aren't it.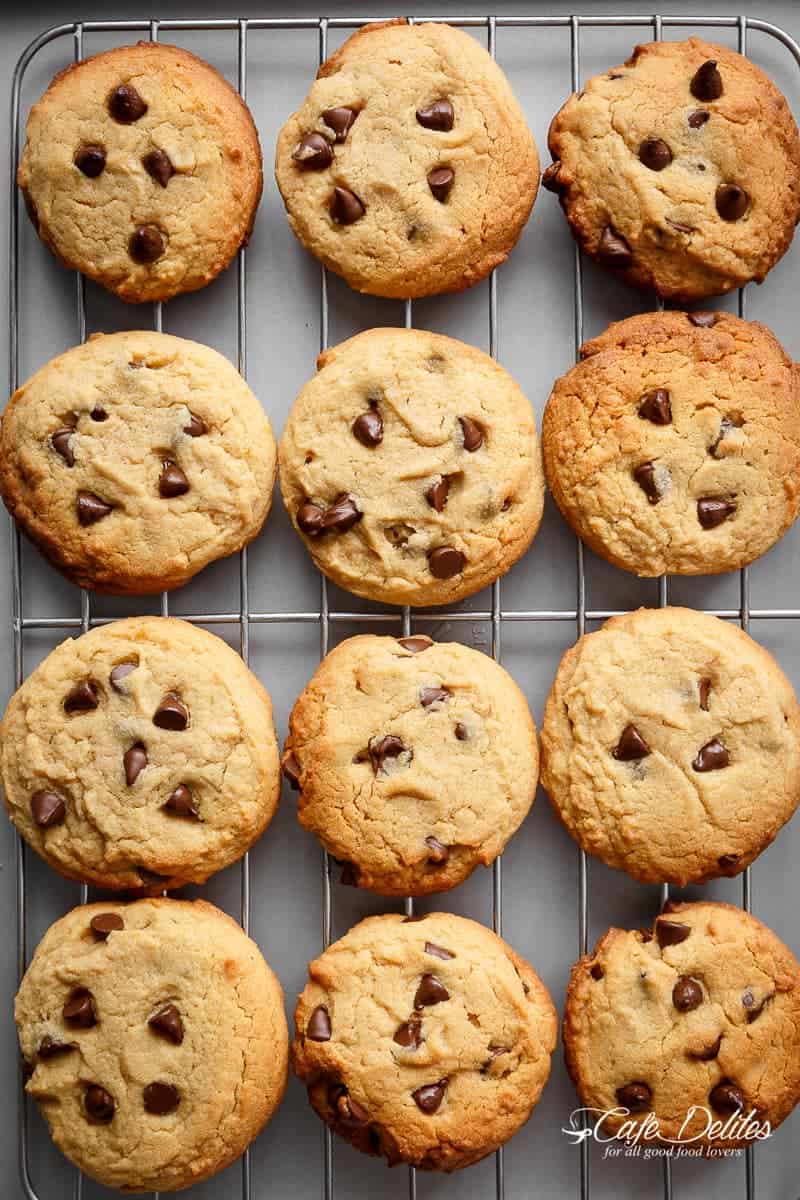 The brown sugar in these ensure the soft, almost fudge-like inside texture, while the amount of butter and peanut butter take care of the crisp, golden brown exterior; and as a result? A drumroll…. and if these photos have only almost convinced you to try these…..how about one more?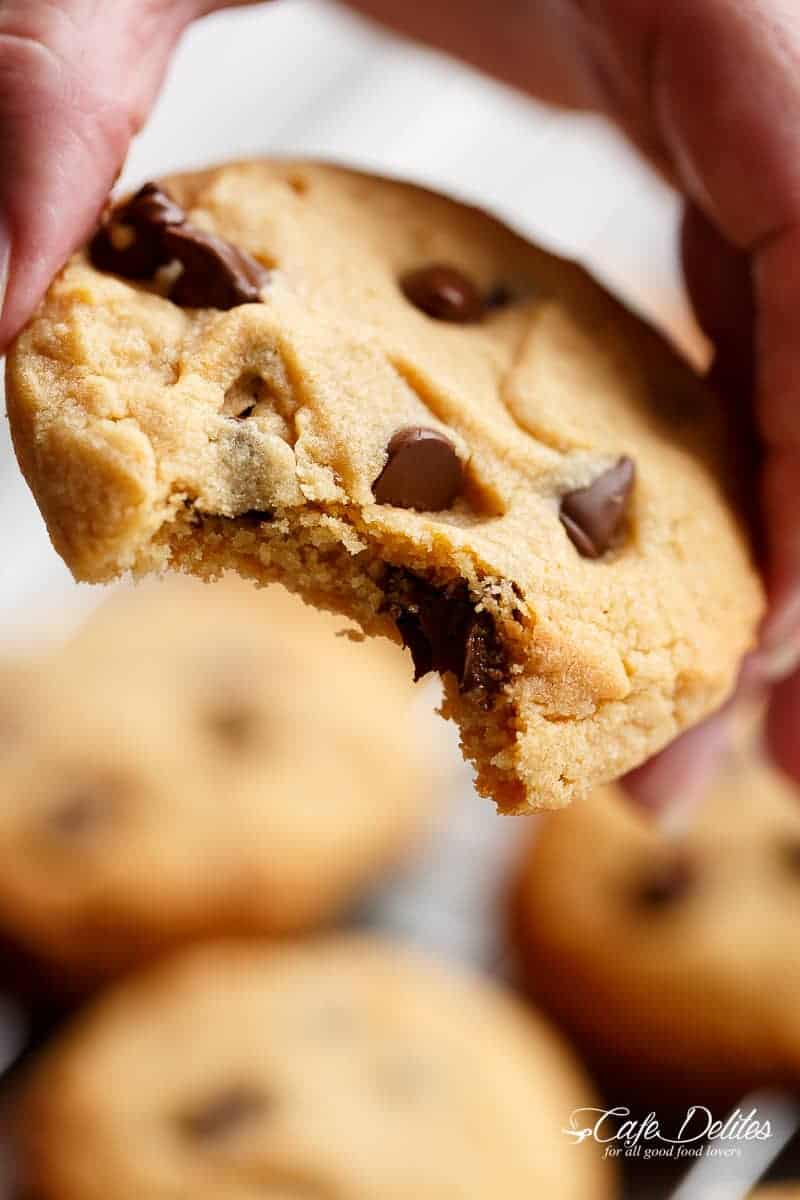 REMEMBER TO SUBSCRIBE TO CAFE DELITES NEWSLETTER FOR FREE AND RECEIVE FRESH RECIPE NOTIFICATIONS DELIVERED INTO YOUR INBOX!
If you try a recipe, please use the hashtag #cafedelites on INSTAGRAM for a chance to be featured!
FOLLOW CAFE DELITES ON FACEBOOK | INSTAGRAM | PINTEREST | TWITTER FOR ALL OF THE LATEST CONTENT, RECIPES AND UPDATES.
0