Butter Cake with Kahlua Chocolate Cream Frosting
This is my final post for 2015 and I had to go out with a bang! But don't worry; as of tomorrow our New Years resolutions will be easy to start and maintain with the incredibly delicious healthy recipes I have lined up. Healthy or low calorie doesn't mean boring over here. Think Fajita Salads, Chocolate Mousse and rich brownies.
To those who are about to celebrate — Happy New Year! The those who are like me trying to figure out what's going on — have cake. A booze spiked cake adorned with its own fireworks is an unforgettable way to leave 2015 behind. The resolutions start back up tomorrow…again, and will hopefully last a few more days than previous efforts.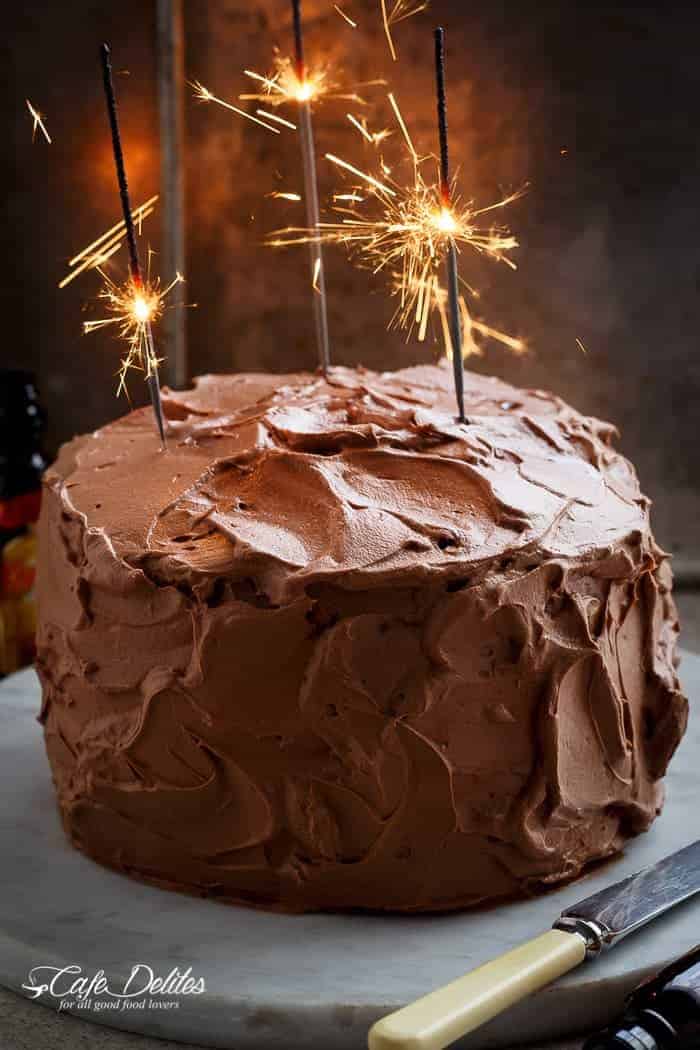 Enjoy before the detoxing and mad, desperate dashes to the gym begin.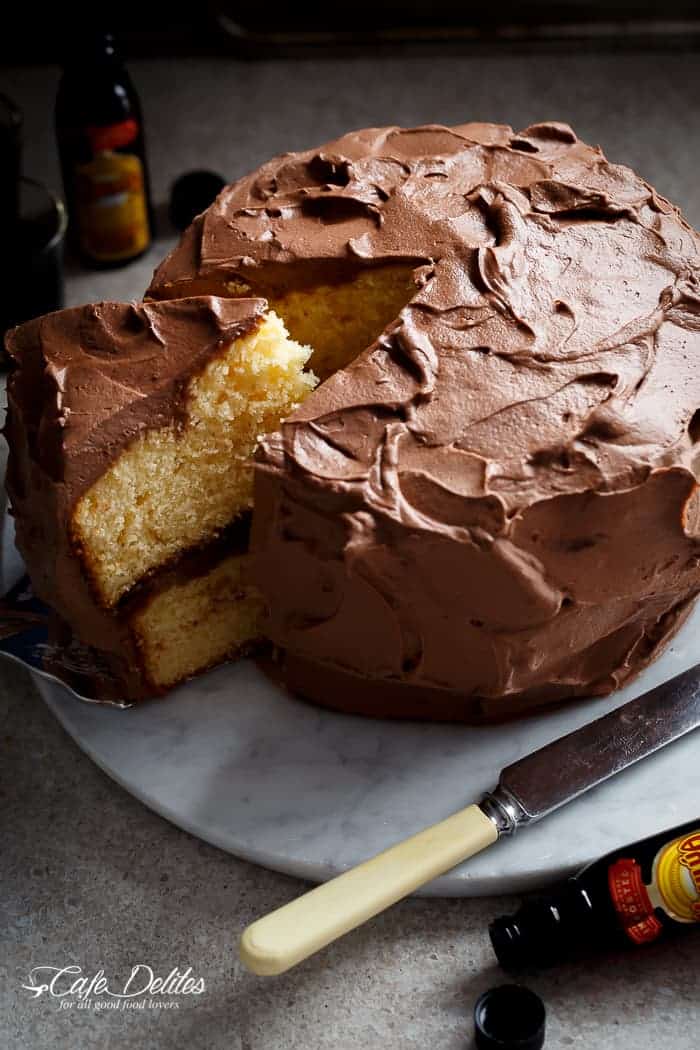 A fluffy and super moist butter cake smothered in Kahlua chocolate cream.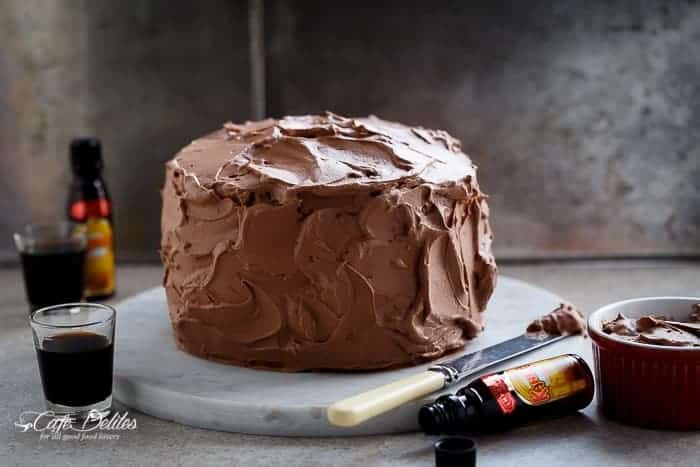 Actually, this butter cake is our family birthday cake. Only, it's way better presented in these photos than the last experience. Because the last cake was — well lets just say, trash worthy in appearance. But ONLY in appearance. If a cool way to eat cake included grabbing handfuls at a time from a plate and shoving it into your mouth (which is totally acceptable in my house), then that would have been a well received idea.
My daughter had the stressful task of holding on to the frosting with her dear life in her fingertips to salvage the mountain of goo that it had become in the sweltering Aussie heat of our car while transporting it from one neighbourhood to the other, while suffering minor anxiety attacks catching pieces of cake falling over the sides of the plate; hands filled with chocolate cream. That was only last month.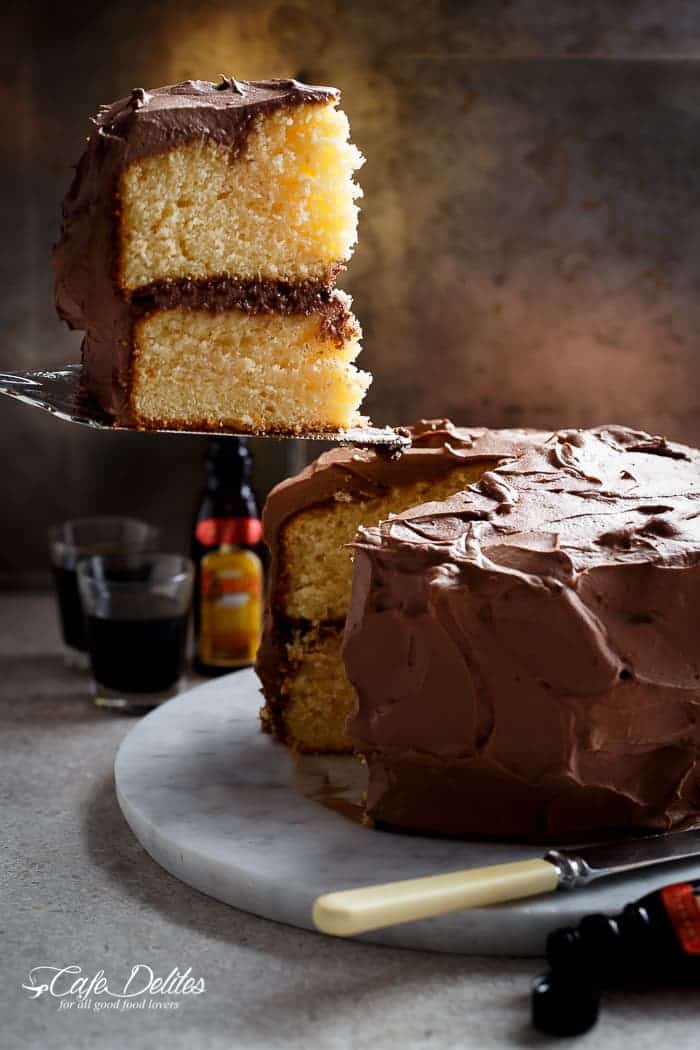 Picture strawberries (which I had delicately placed on top) dripping down with melted cream, and my daughter (okay, mainly me) in near tears because the cake I had in my kitchen only minutes before was not the cake that was about to hit a birthday party full of people expecting only the best from me because HELLO I have a blog now which apparently makes me a Chef. Um. No. It didn't happen.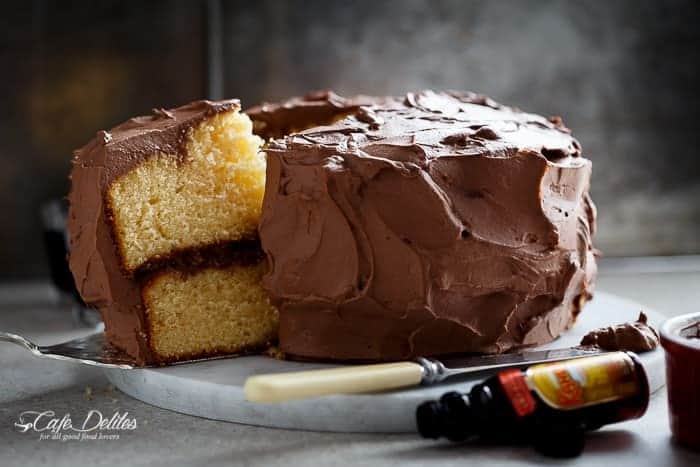 This is actually how it was supposed to look. In all its majestic glory. And when the team over at Best Recipes asked for a Birthday cake recipe, I broke out into a semi-sweat offering this one up, remembering pieces of sponge sliding down into my child's lap. Thankfully, that wasn't the case with this one.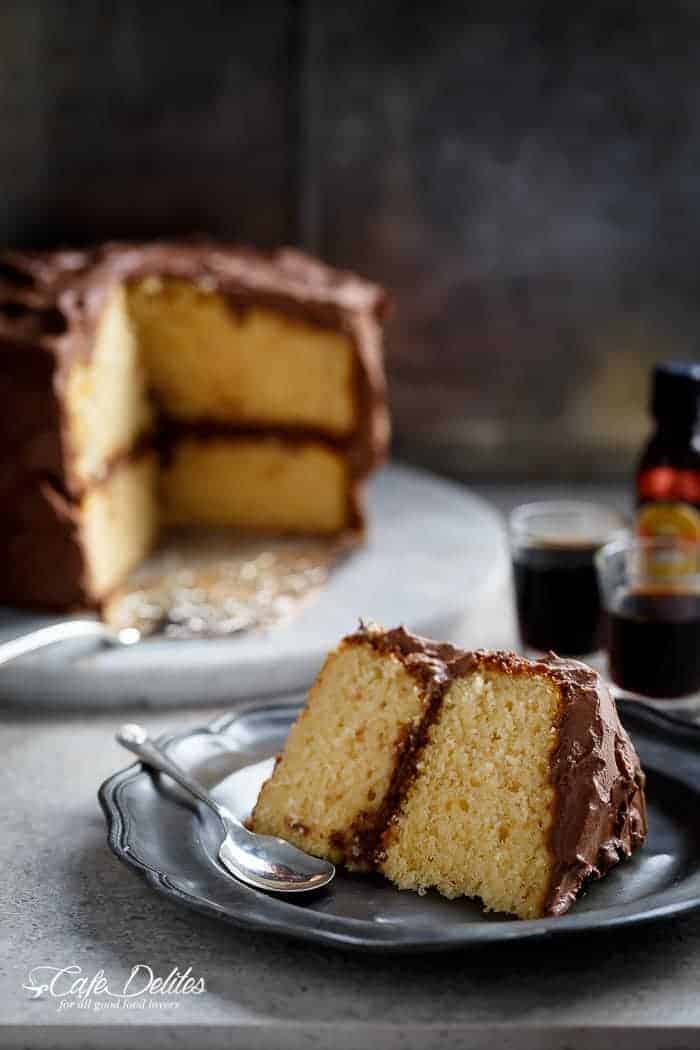 The last incredibly decadent, full fat dessert to hit Cafe Delites (well, I can dream). Why the last? Because it's time to tighten our belts and get back to health and well being — and fit back into our clothes. Weight Watchers — here I come!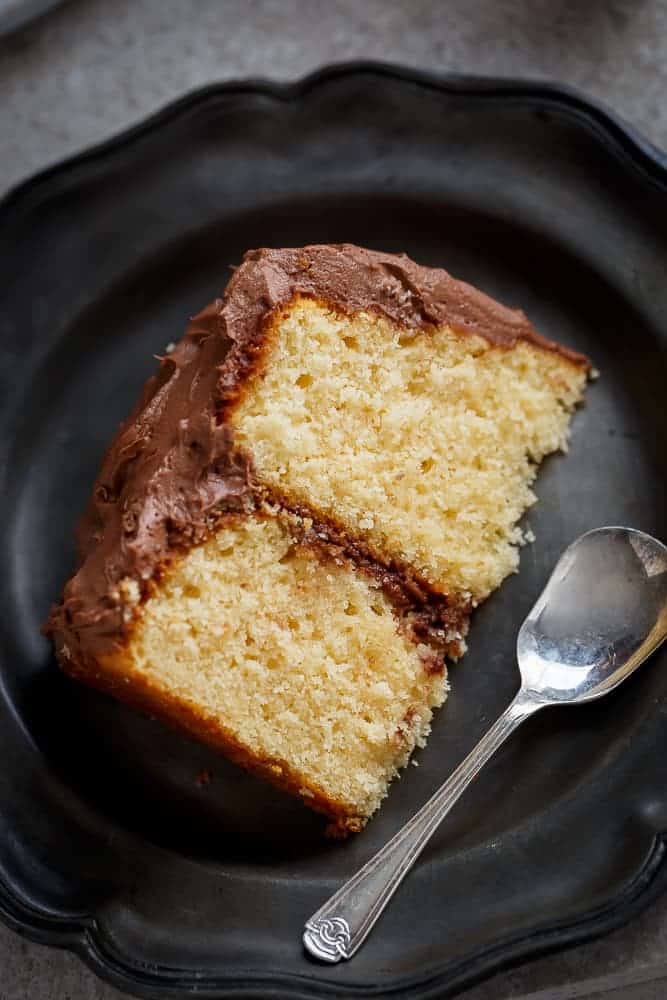 You can find this recipe over on the Best Recipes website. Click HERE to go the direct recipe!
HAPPY NEW YEAR EVERYONE!