101 CALORIE Lightened Up Lemon Bars means indulging with less guilt! These lemon bars are the perfect dessert and taste so sinful, you won't believe they're only 101 calories each or 5 Weight Watchers Smart Points!
101 Calorie Lemon Bars is the most perfect, sweet and citrusy snack to have whenever!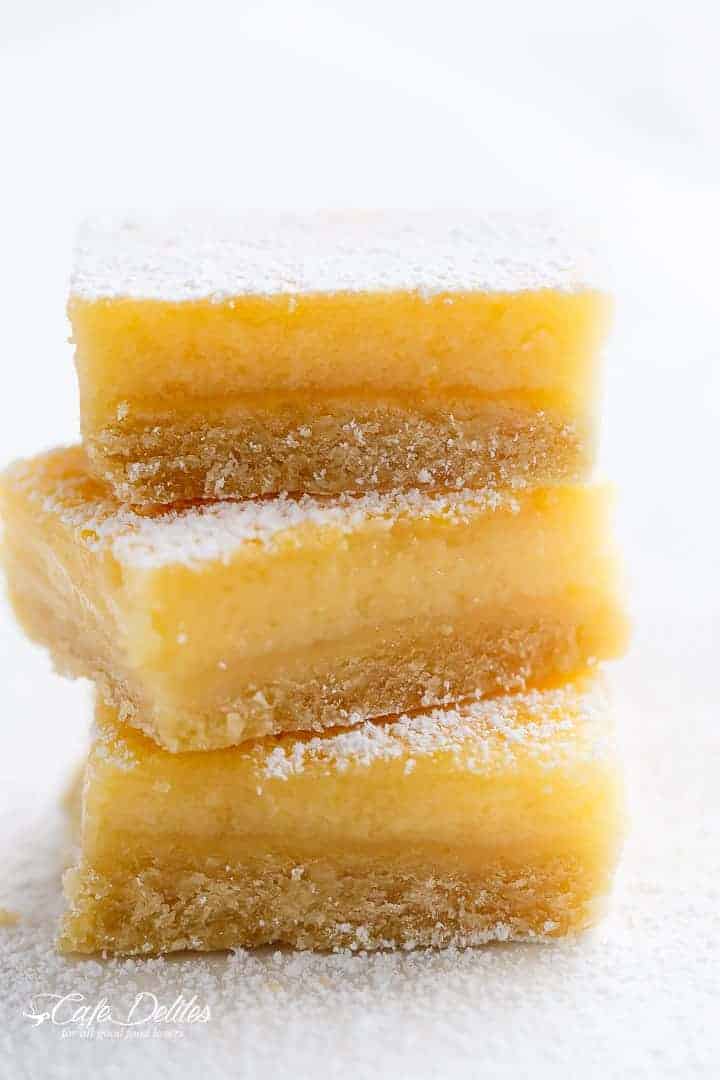 Gooey, soft and custard-textured lemon curd bakes on top of a soft and buttery shortbread cookie crust, with HALF the amount of butter compared to most recipes, using a secret weapon I have on hand in my kitchen cupboard for these type of craving emergencies! The perfect ratio of lemon-custard and cookie.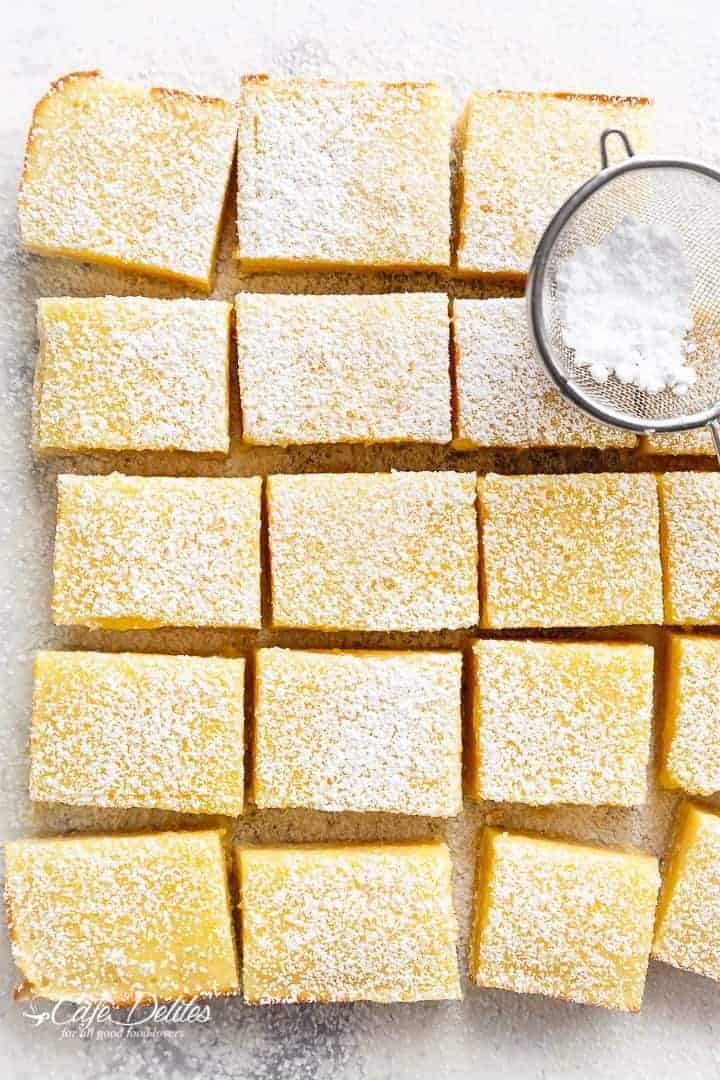 I happily made these four times before getting this right. The perfect amount of lemon with the perfect amount of sugar without adding too many calories. Plus, the perfect amount of butter AND apple sauce for a delicate cookie base that still TASTES like a sinful dessert without being one.
One tip I do have: do not use a granulated sweetener in place of the caster sugar in the lemon filling. The sweetener just creates a 'layer' of granules in the middle somewhere, and tastes awful when biting into them. Powdered sweetener works a lot better to cut the calories down even more if you need too, but I have to say that caster sugar (or super fine sugar) works even better and melts right through the curd.
These lemon bars are so easy to make with minimal ingredients! I will plead with you not to alter this recipe if you can help it.
It's just a matter of baking your cookie base, whisking your lemon filling while the cookie base is in the oven, so you can pour it straight over while the base is still hot.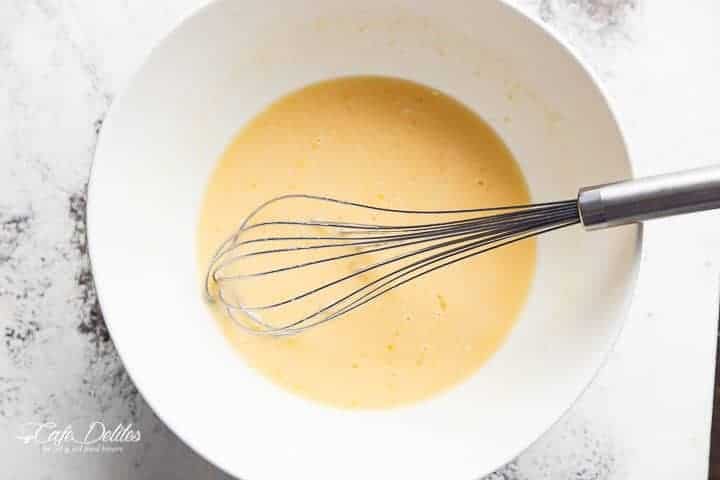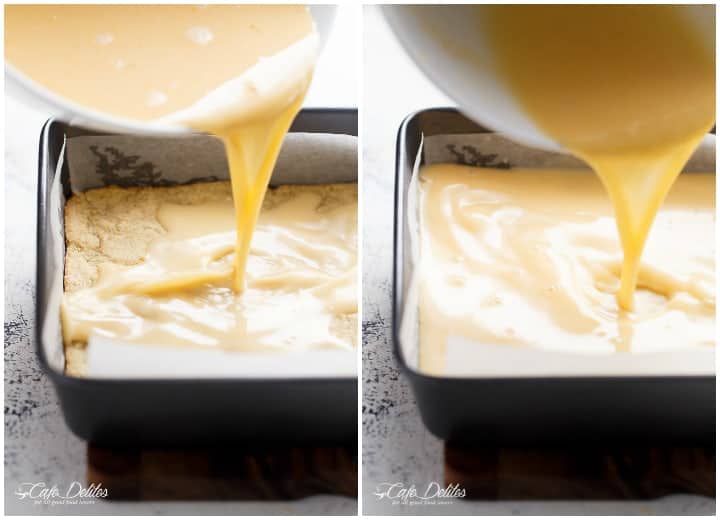 Then, bake your lemon bars until they are just set and perfectly golden!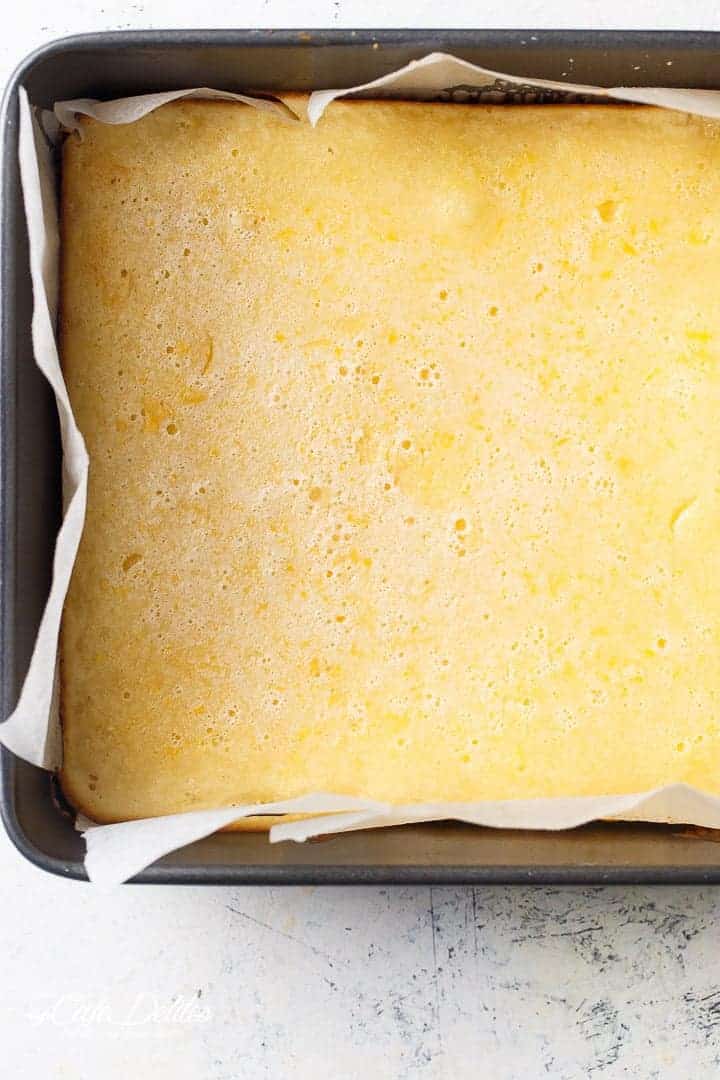 Waiting for these to cool down is absolute TORTURE, but so worth it! When cutting through them, the lemon sticks to your knife and you just know these are going to be so deliciously gooey and addictive. So, it's REALLY convenient that they're only 101 calories. Believe me.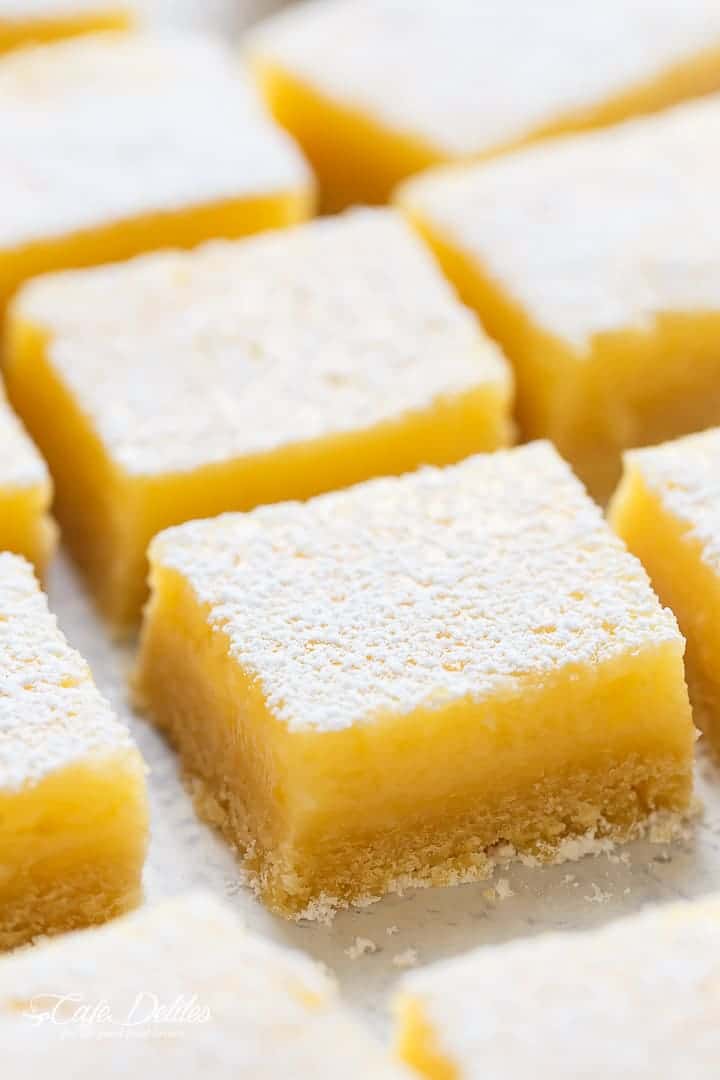 Dust on powdered sugar (or sweetener) over the top…..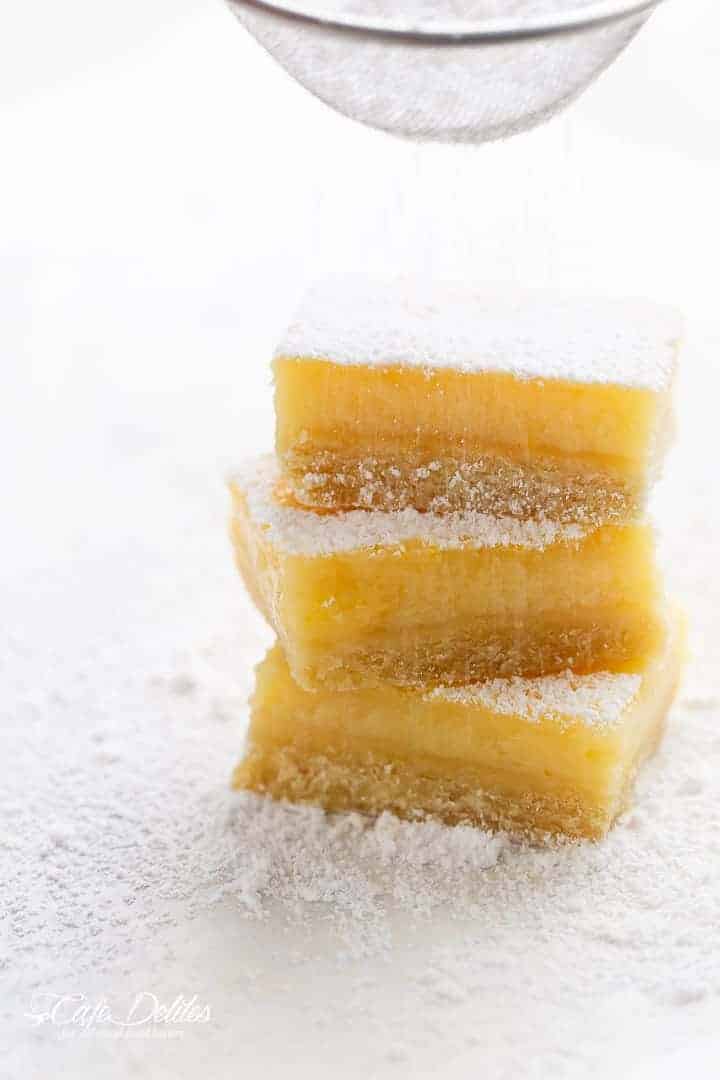 And be prepared for your minds to be blown into a million pieces.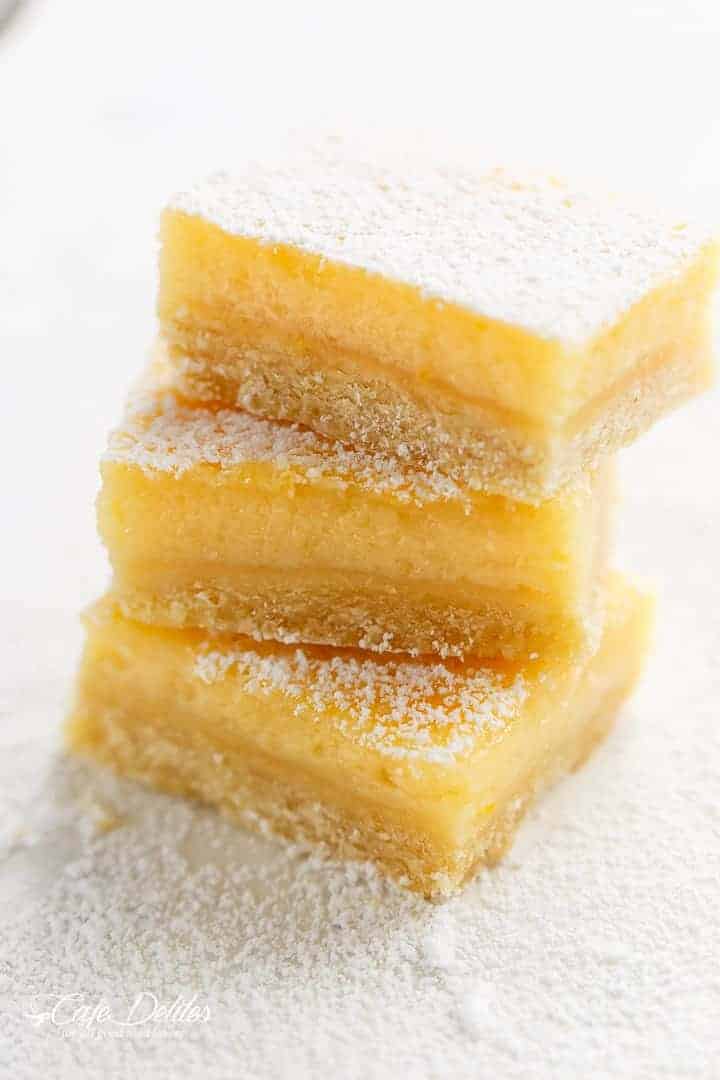 REMEMBER TO SUBSCRIBE TO CAFE DELITES NEWSLETTER FOR FREE AND RECEIVE FRESH RECIPE NOTIFICATIONS DELIVERED INTO YOUR INBOX!
If you try a recipe, please use the hashtag #cafedelites on INSTAGRAM for a chance to be featured!
FOLLOW CAFE DELITES ON FACEBOOK | INSTAGRAM | PINTEREST | TWITTER FOR ALL OF THE LATEST CONTENT, RECIPES AND UPDATES.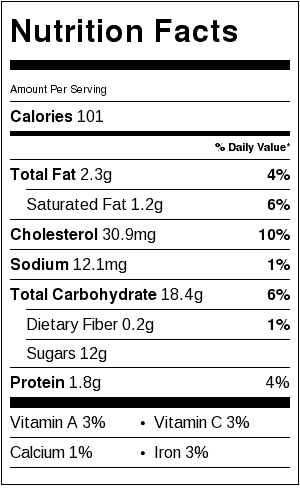 0