3-Ingredient Double Chocolate Mousse (Low Carb, Egg Free and Dairy Free)
My latest obsession. This 'chocolate mousse in minutes.' For all of my sweet-tooths out there, you are going to love this recipe!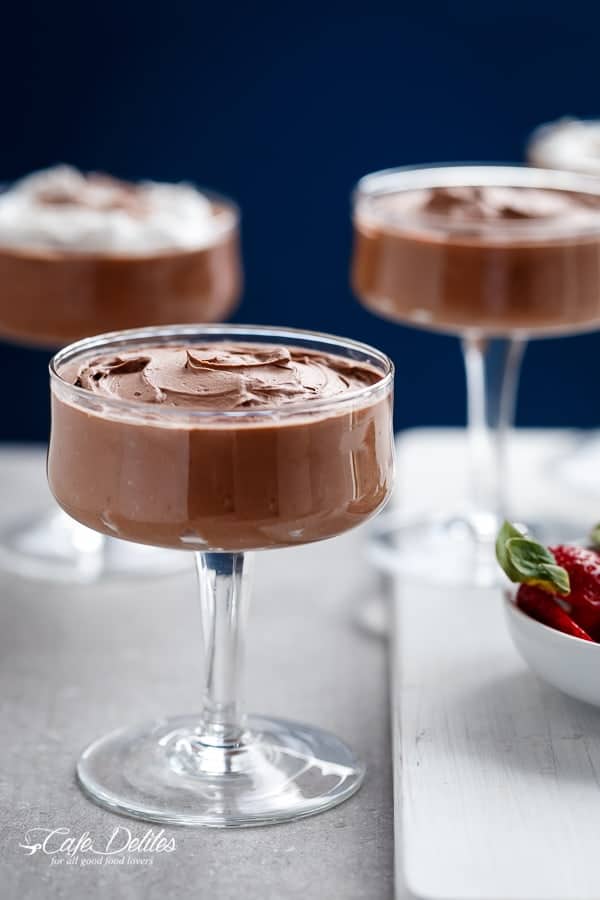 No eggs. No dairy. And only 3 ingredients to thick, creamy and rich chocolate mousse that happens to be low carb and real really good for you.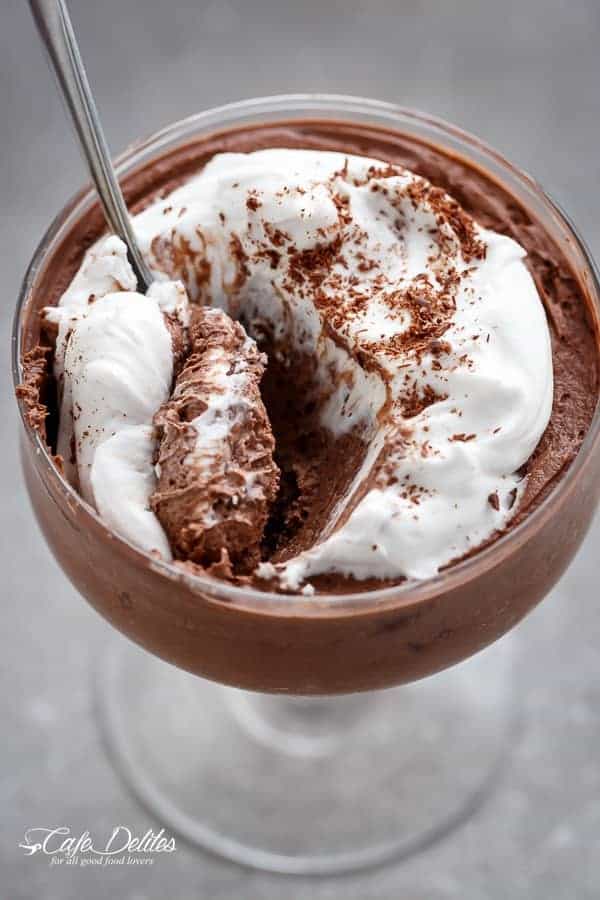 So, what's the big secret? It's no secret really, but it is a secret weapon that has the low carb, Paleo and clean eating world going mad. And most recently….me too.
Coconut cream. Aaaaahhhh coconut cream — which has apparently become my latest obsession.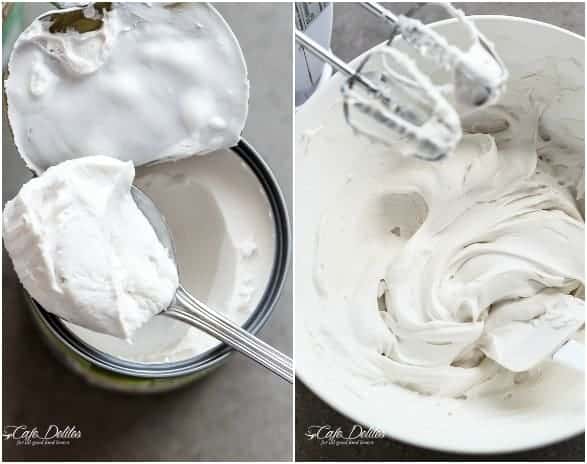 A few years ago on Instagram, I was one of those stalker followers, following all sorts of 'clean foodie' accounts, promising myself I'd make everything they'd posted. Of course, I never did. But I did save about 50 million screen shots of everything they made. That is…until I replaced my phone and lost those 50 million screen shots of everything they made.
One thing I remember very clearly was refrigerated coconut milk or cream being the saviour of many, acting as whipped cream or pudding with the added health benefits of 'good for you fats.'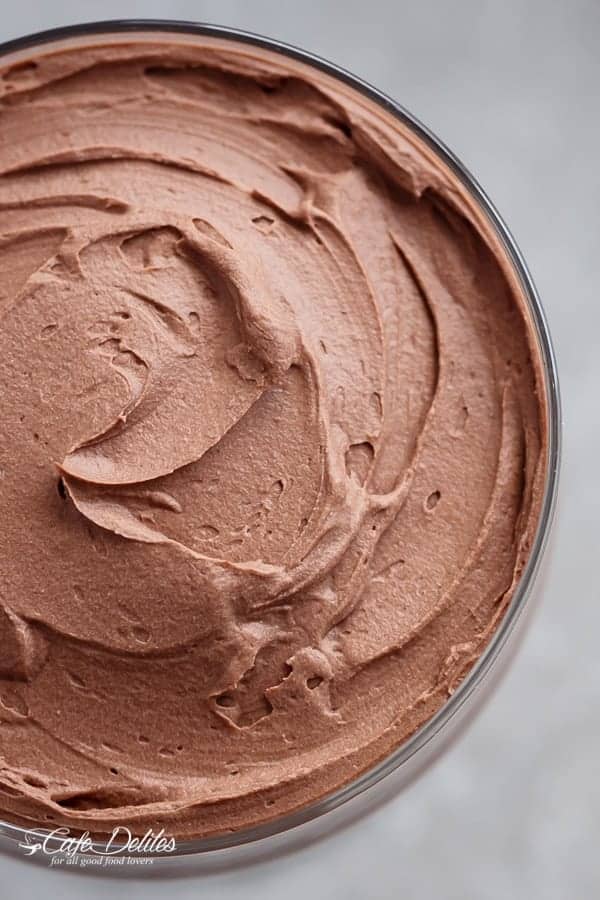 However, while eating plain whipped coconut cream out of the bowl is freaking awesome….I was long overdue for a chocolate fix. Eyeing off the cocoa powder in my kitchen…remembering back to the good old days when it was cool to mix cocoa powder with yogurt to get that type of fix…I accidentally on purpose spilled some into my bowl to test it out and see what it would become.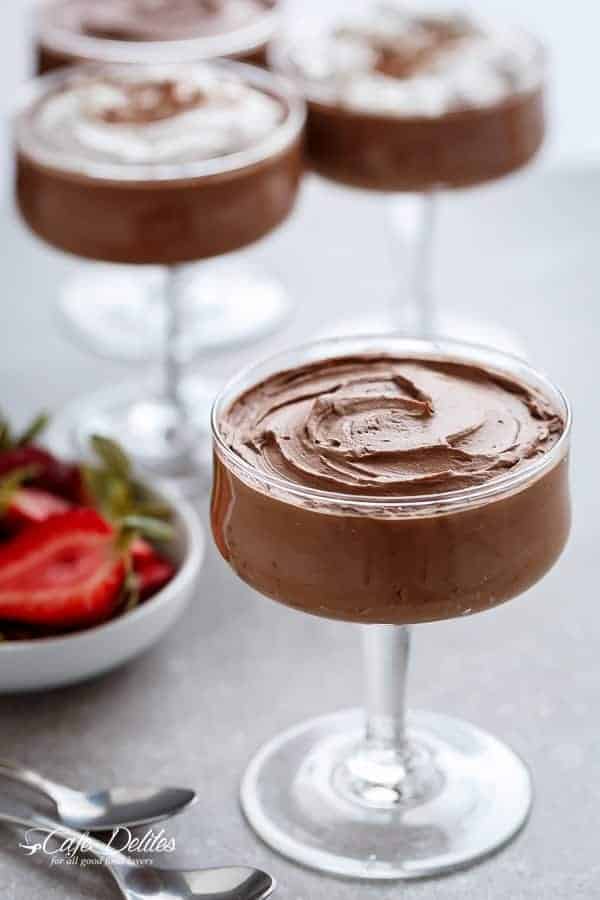 And got this here result. Something I honestly never thought to try, instead holding my nose up high being the 'real food only please' snob I was. Until a couple months ago. And so happy I did.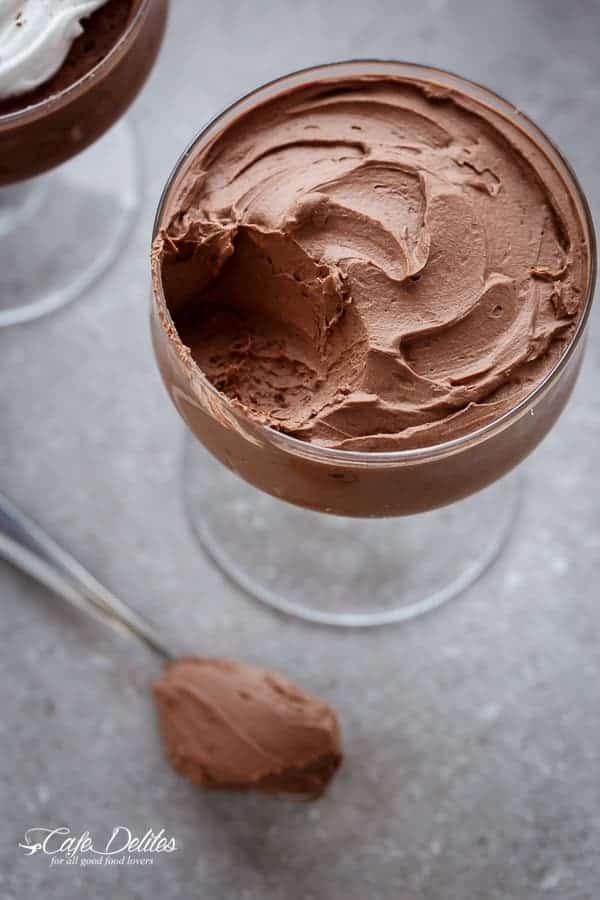 I'm sure there have been many foodies before me to have done this. But I had to share this one. Because not only is it whipped-and-so-thick-and-creamy-and-rich-that-your-mouth-waters-while-eating-this-thing…you then get the crunch of shaved chocolate in every mouthful.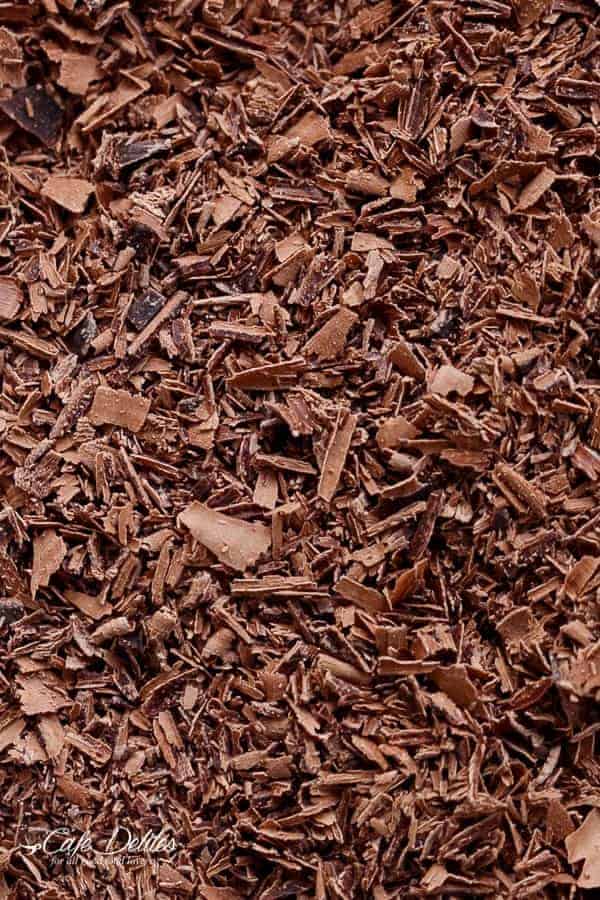 So, going that onnnnnnne step further as per usual… if you make this…you absolutely have to reserve some already whipped cream for the topping. And then sprinkle with more chocolate.
You know what I mean?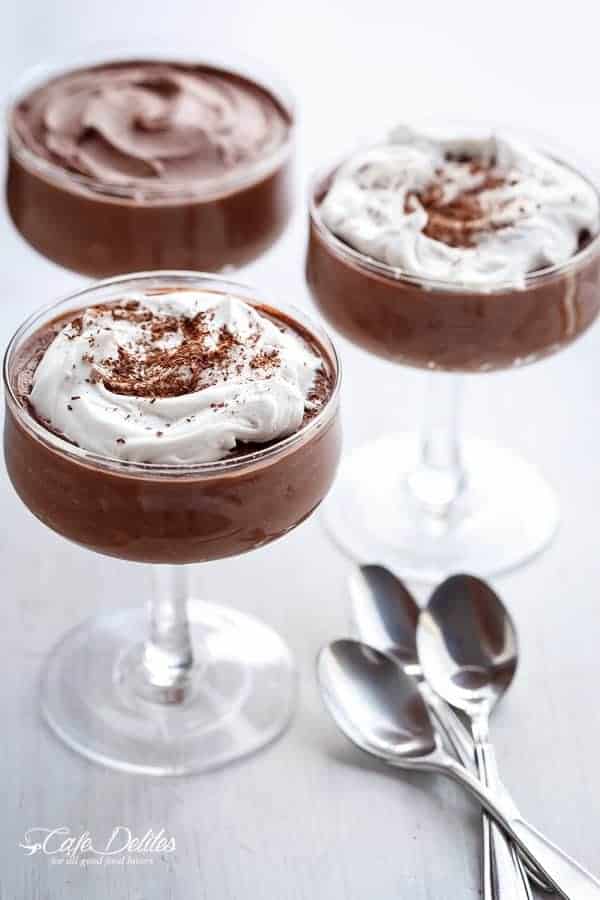 Then mentally prepare yourself for the richest and most decadent dessert that's no longer low in fat (because high fat is better for you, until they decide other wise), but full of beautiful silky smooth chocolate.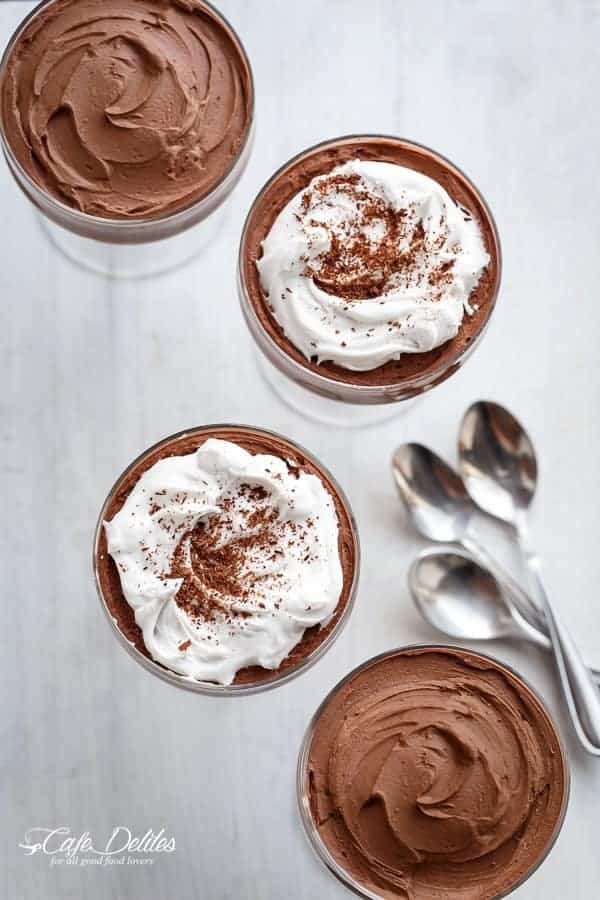 Layers on layers on layers…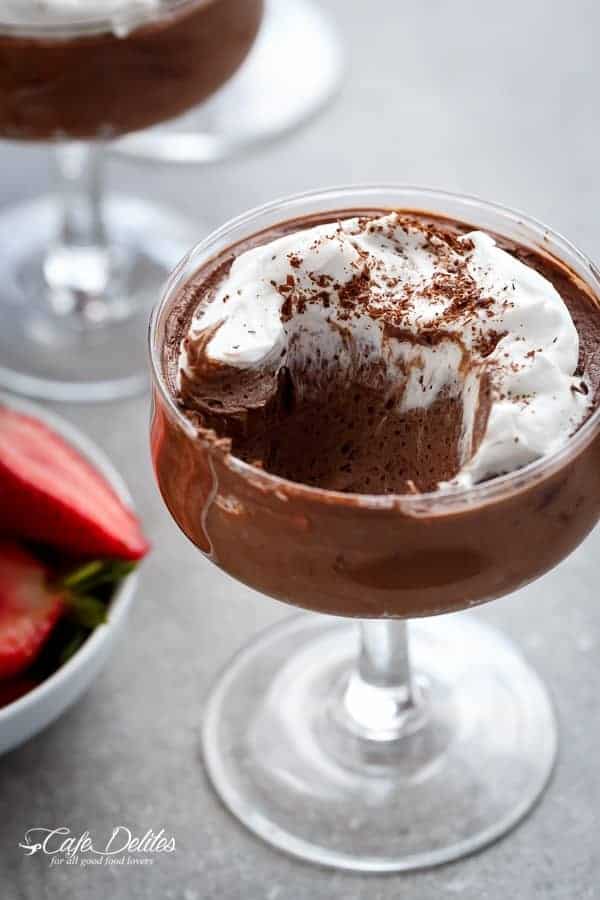 1