Creamy Sun Dried Tomato + Parmesan Chicken Zoodles
This sauce. THIS SAUCE. Okay. Let me back up for a sec. Sun dried tomatoes and garlic and parmesan cheese infused in a cream based sauce, enveloping crispy, golden pan fried chicken strips and zoodles for the craziest low carb fit-foodie comfort food without feeling like a fit-foodie.
I found a Zoodle maker over the weekend for $10. 10 bucks! So this is me breaking it in and popping its cherry.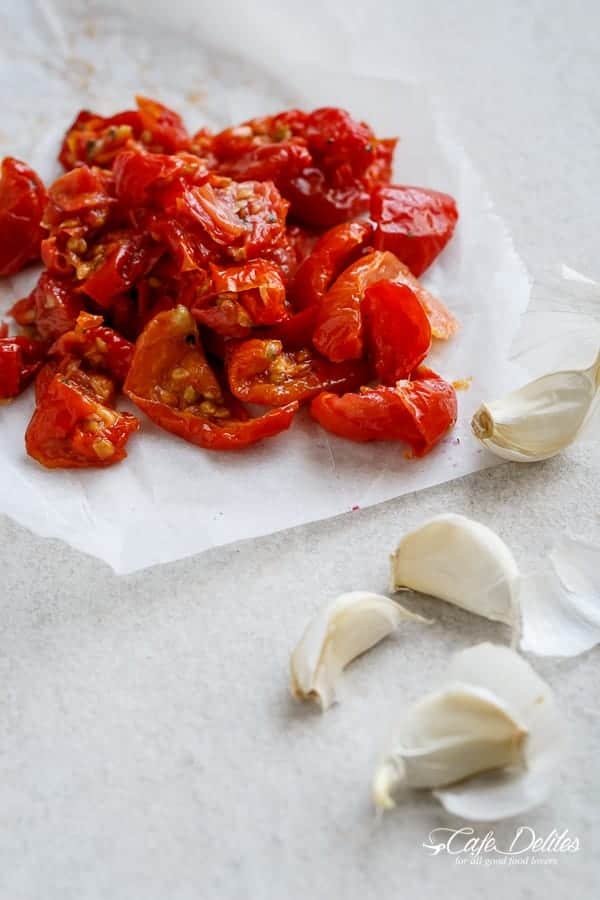 Move over pasta. You are so over-rated. (for now, anyway.)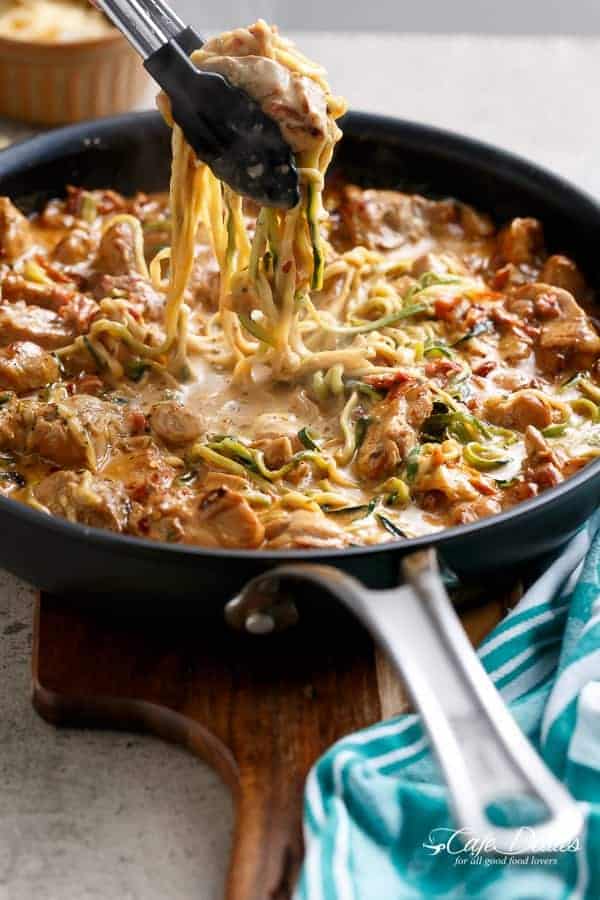 Proof is right here — you don't need to spend your whole entire pay check on a Zoodle maker. Mine looks like this:
….and does the job, as you can see here ↓↓↓↓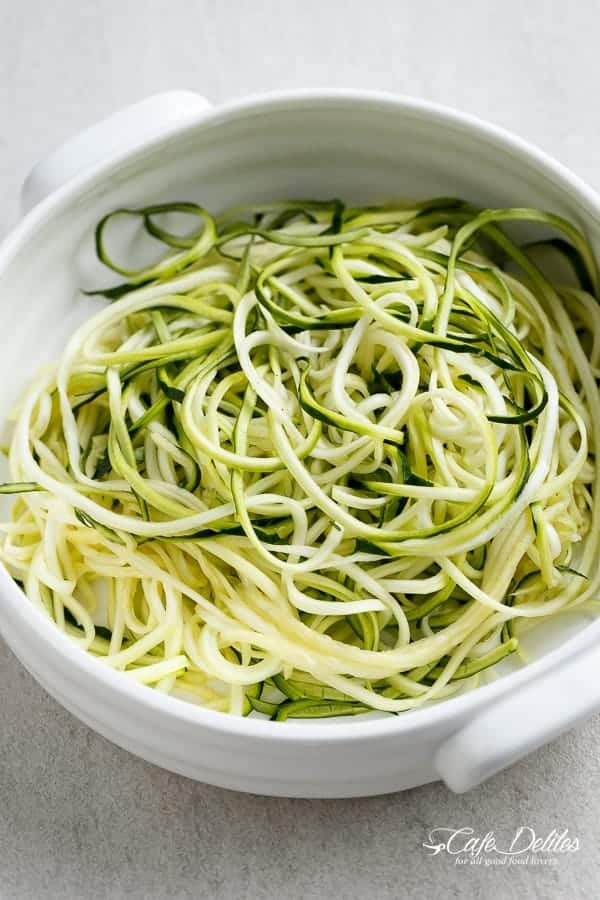 However, if you don't have one..or can't find one, you can make fettuccini style ribbons with a normal vegetable peeler.
With minimal ingredients, a beautifully rich and creamy sauce is ready in less that 10 minutes with the extra addition of extra sun-dried tomatoes, a tonne of parmesan, red chilli flakes and dried basil.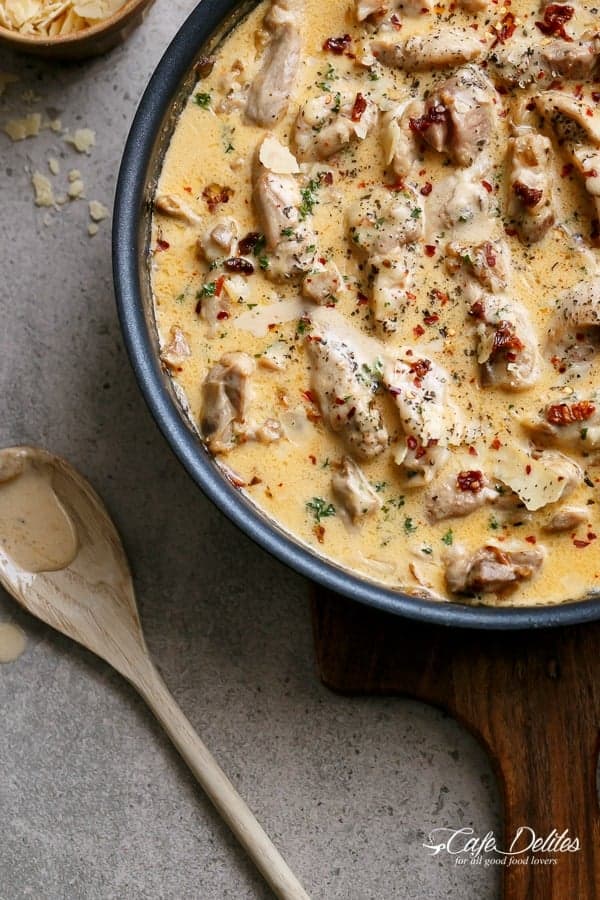 Simply add your Zoodles for a healthy take on pasta (or add pre-cooked pasta if you like), and dinner is done!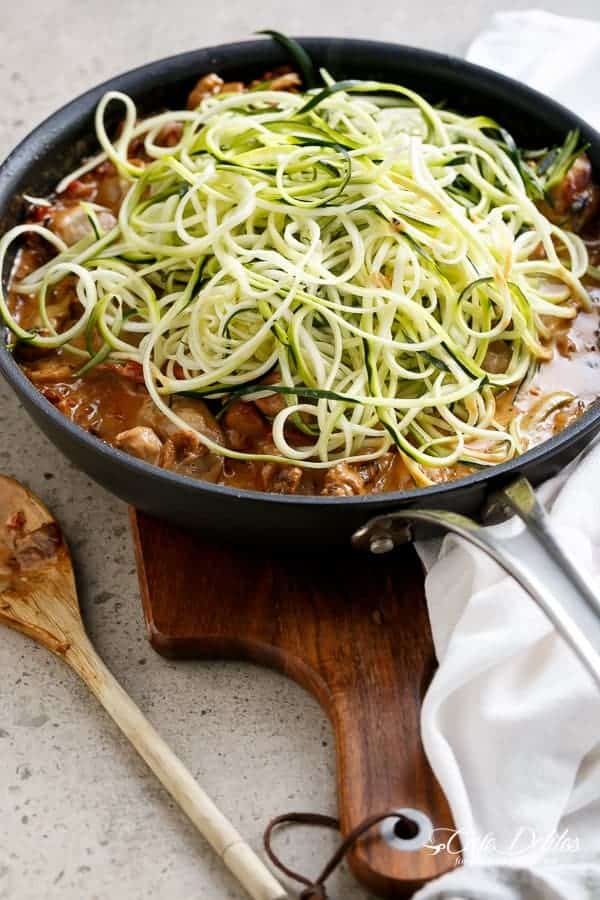 Serve this, and you're family and friends won't miss pasta. They won't even be mad at you.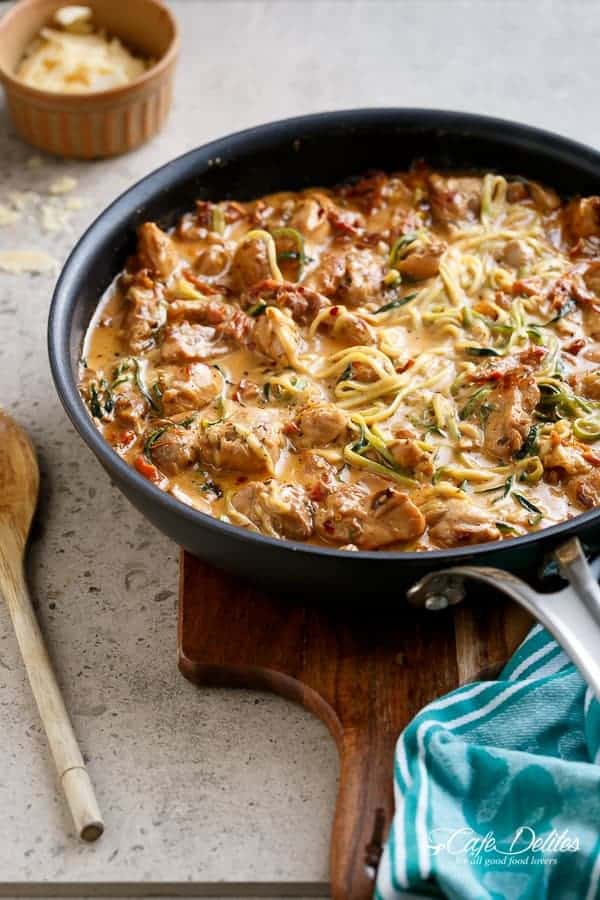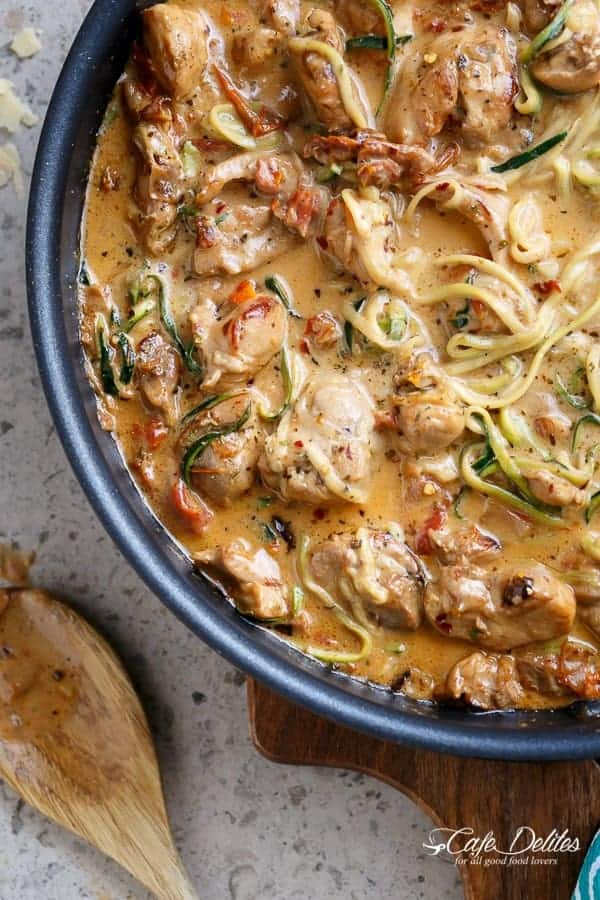 0