Slow Cooker Asian Glazed Chicken fillets for those 'throw it all in the slow cooker' days and let something else worry about your dinner! Fall apart tender chicken filling your house with sweet, Asian aromas, perfectly slow cooked and waiting for you when you get home.
Slow cooker asian glazed chicken fillets! I'm hungry…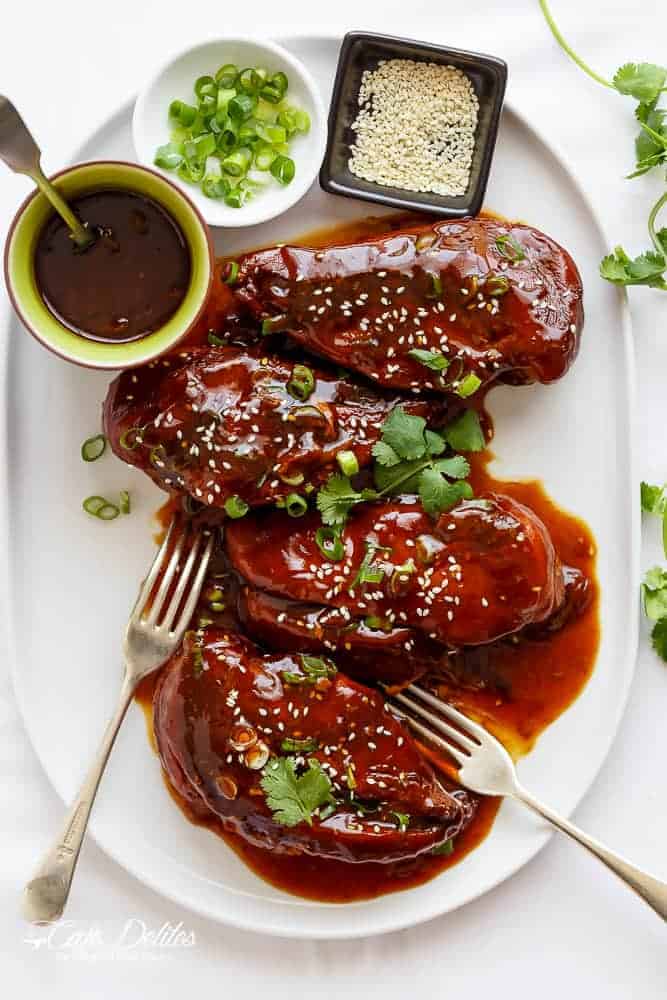 Cooked in a thick, easy to make Asian syrup-like glaze; you'll want to scoop out a big jug full and drown your chicken. (May, or may not, have done that myself). I've been waiting so non-patiently since November to share this with you! And for those that know me, I have absolutely no patience. So this is an exciting day…well for me anyway.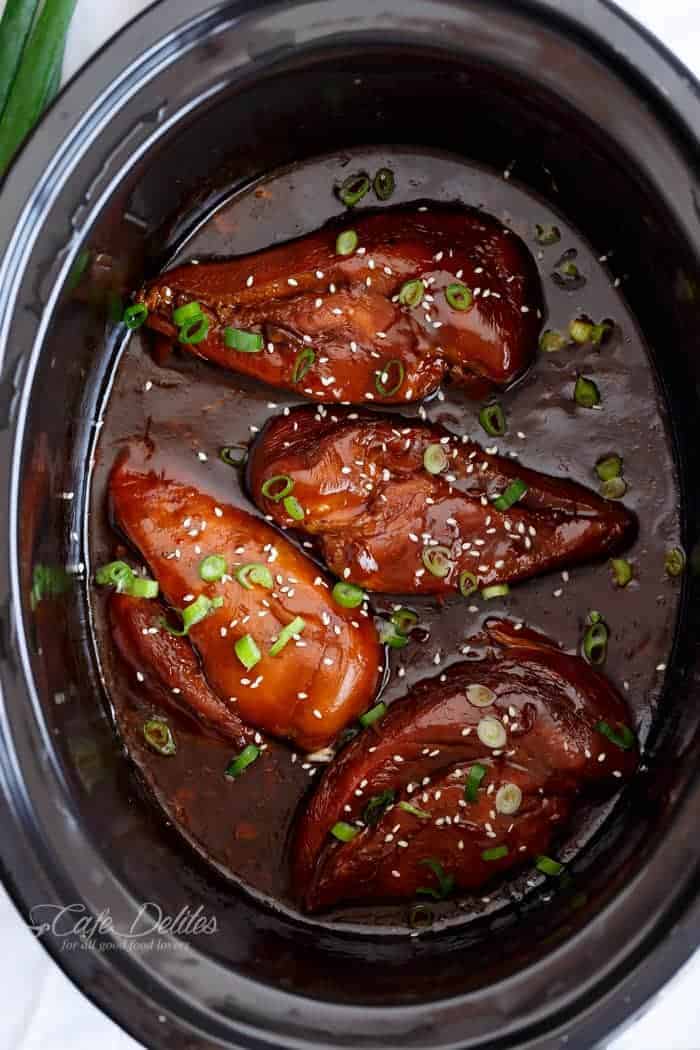 Slow Cooker Asian Glazed Chicken is a no-fail recipe, using chicken breast fillets that will have the family (especially kids), crawling to the slow cooker to peer through the glass, wanting and waiting for the slow cooker to finish cooking this chicken. The aroma is dizzying. And the taste?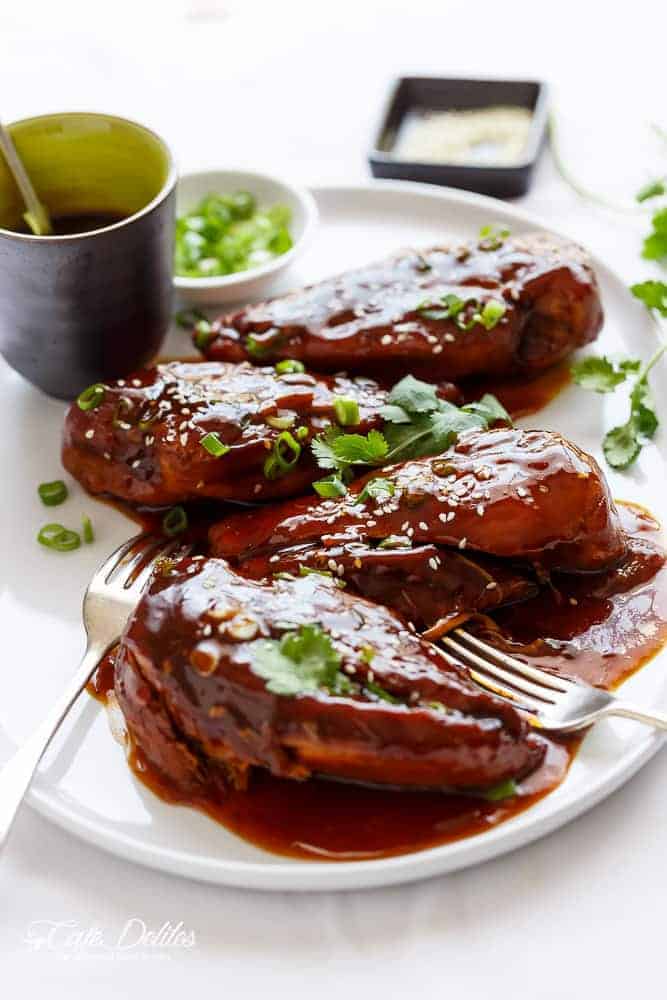 The taste is out of this world. Sweet, sticky and mouth-watering: the perfect sweet and salty combination.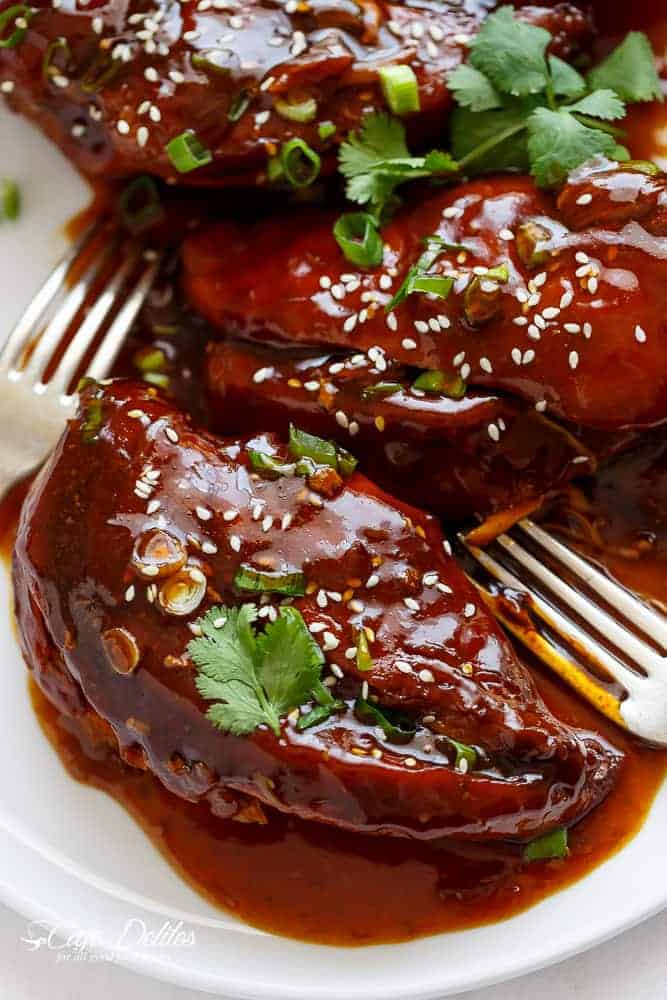 This is the last recipe I have shared over on the Best Recipes website! Thank you for being patient and allowing me to work with Best Recipes. Your support has been extremely invaluable!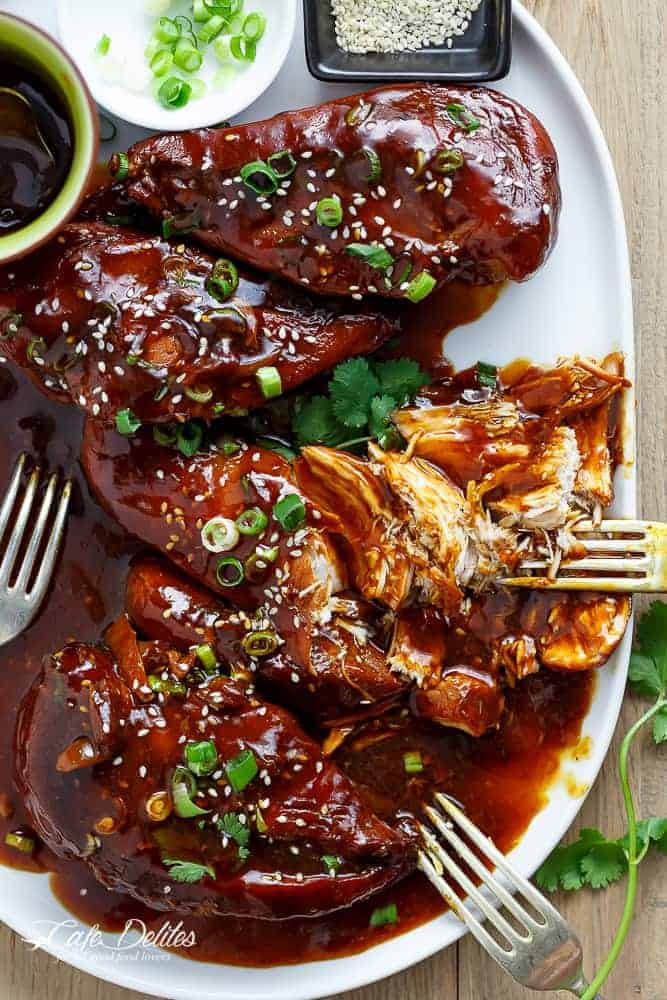 Click on this entire link to be redirected to the recipe!
Don't forget to check out the other Cafe Delites recipes on the website by clicking here!