A lightened up, quick and easy Salmon Piccata with all of the authentic Piccata flavours of lemon, garlic and capers, and the optional white wine.  Have I mentioned before how much I love food? How much I love eating exquisite good food? Cue this salmon.
Anything Piccata sounds so refined and way too complicated to cook, but this recipe is easy, gourmet cooking in minutes!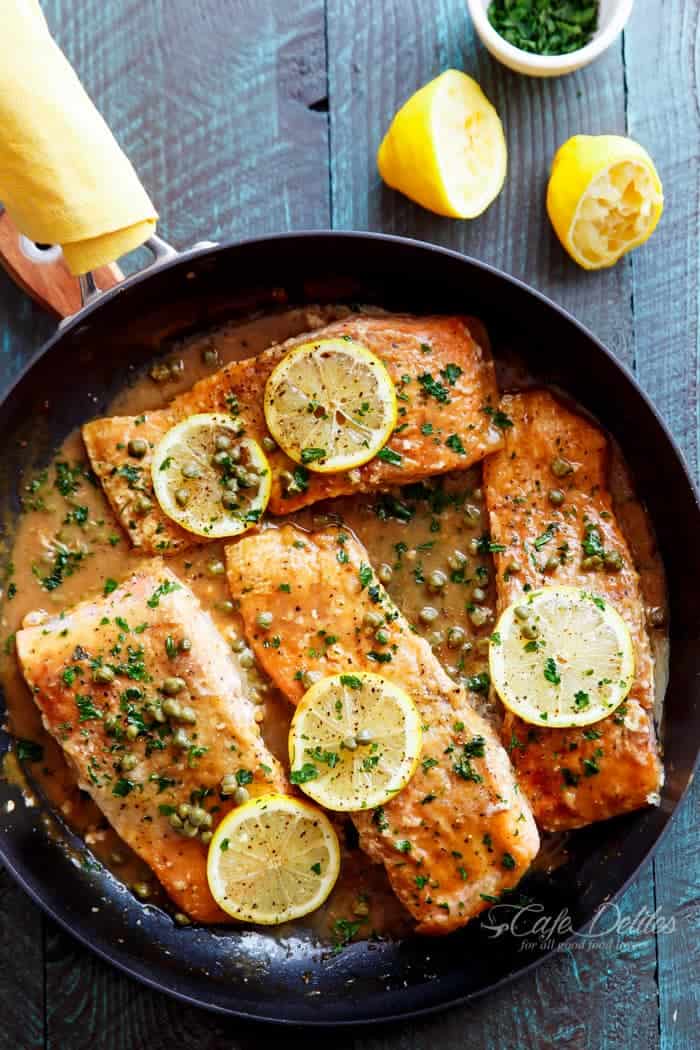 Originally from Italy, Piccata is traditionally made with Veal. This may not be 'the real deal' or 'the most authentic' Piccata recipe due to being cooked with salmon, however, the unmistakeable Piccata flavours in this Salmon version are all right there in the skillet! After all, the flavour is all that matters when sitting down to enjoy a plate full of food. Yes?
With this impressive Piccata, we become humble home cooks that can almost pass for 5-star chefs in our own tiny kitchens with screaming children or ear-piercing loud televisions in the background. No one would know with a plate full of this ↓ in front of them.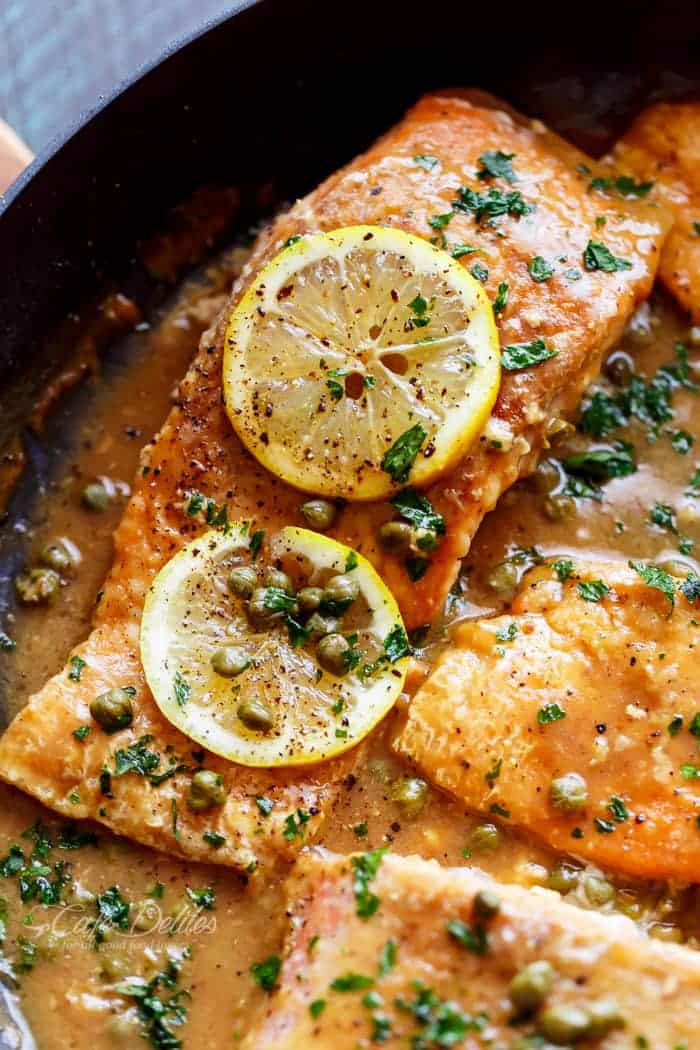 First, season your salmon with salt and pepper to your tastes. I use lemon pepper for an extra boost of flavour, but you can use black pepper.
Next, dredge in flour…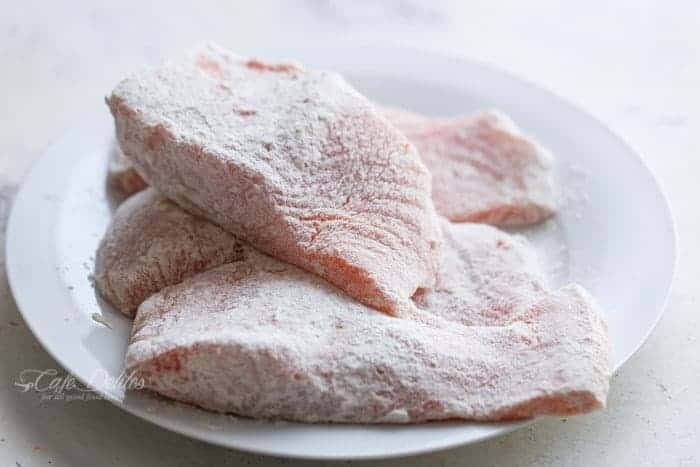 Fry on each side until golden and cooked to your liking. We love our salmon just cooked and still; pink in the middle.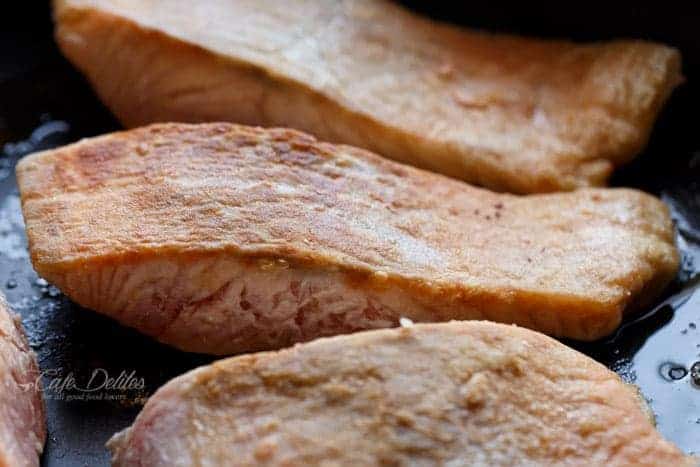 And minutes later, your left with a delicious version of Piccata. A quick and easy Salmon Piccata.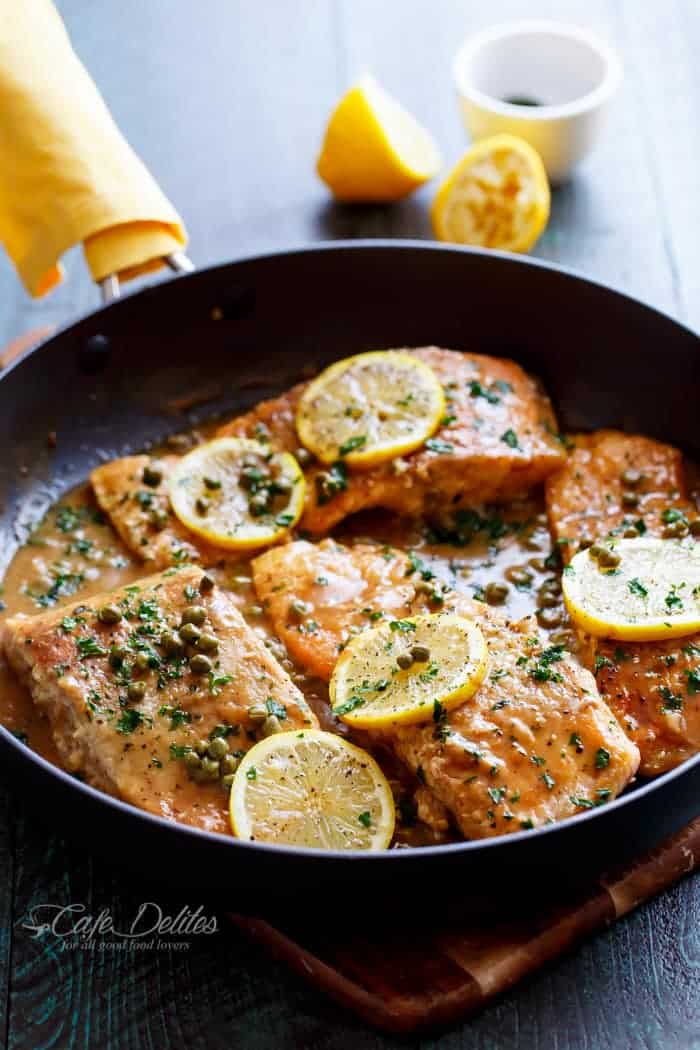 A version still keeping all of the 'authentic' flavours of white wine, capers, lemon and garlic. A version that is healthier, using less butter than most recipes. A version that is simple to make with a gourmet feel. A version you will be proud to serve to anyone, any time! Super Easy Salmon Piccata.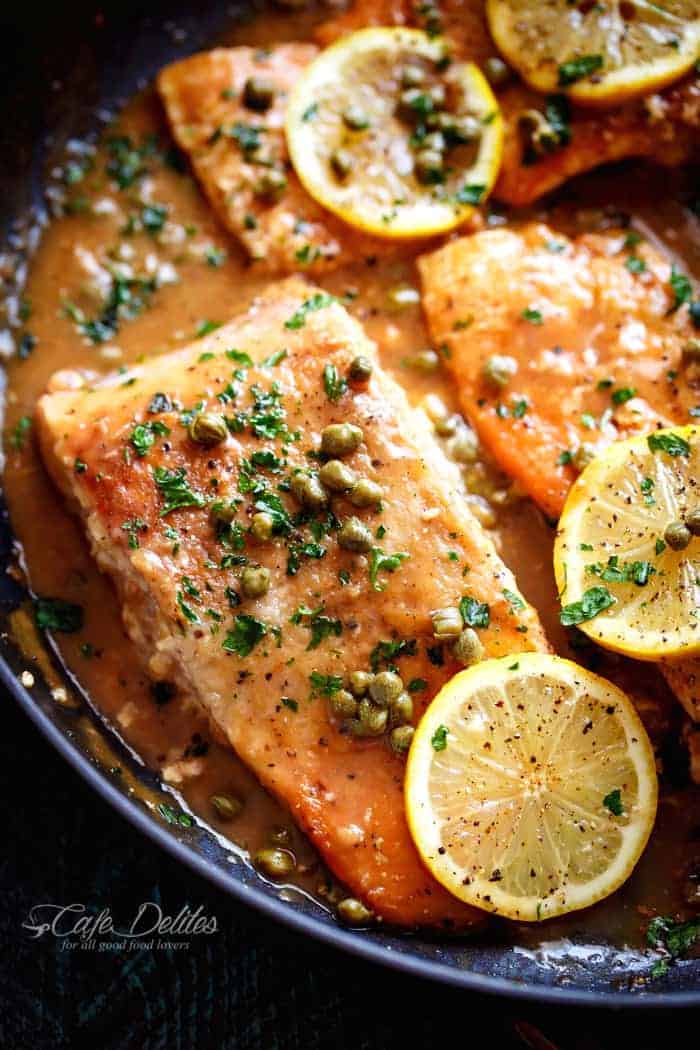 And for dessert? The 3-ingredient Double Chocolate Mousse. Because why not? Especially if you're planning a romantic Valentine's Day dinner; anniversary night, or any day for that matter!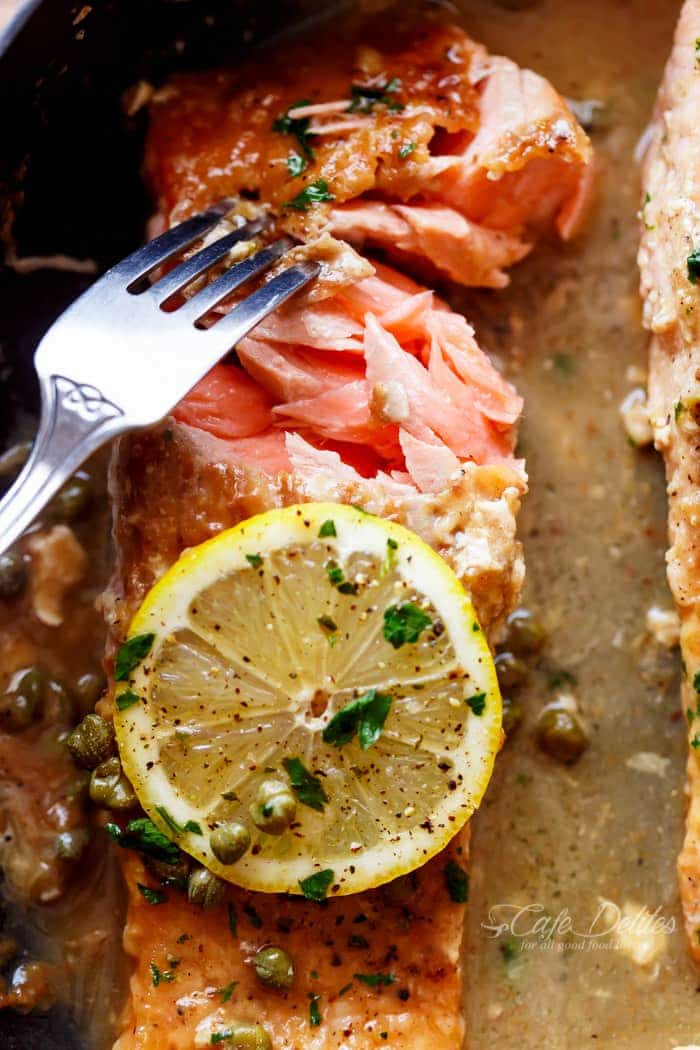 If you love this Easy Salmon Piccata, you may also love this Salmon and Avocado Caesar Salad, or this Browned Butter Honey Garlic Salmon!